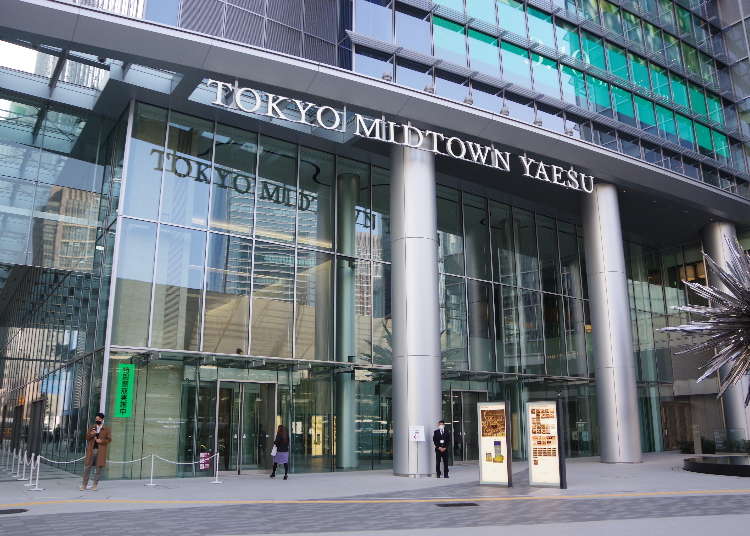 The newly opened Tokyo Midtown Yaesu, which launched on March 10, 2023, is among the most sought-after destinations of the year! Situated adjacent to Tokyo Station, this massive 45-story complex boasts numerous popular shops and eateries.

Our LIVE JAPAN editorial team had a sneak peek of the facility and has recommended some top picks that we'll be highlighting here.
About Tokyo Midtown Yaesu
Many trains and buses that operate throughout Japan begin their journey from Tokyo Station. Tokyo Midtown Yaesu, a recently established complex, is located adjacent to the Yaesu Exit of the station, an area bustling with express bus terminals and corporate offices.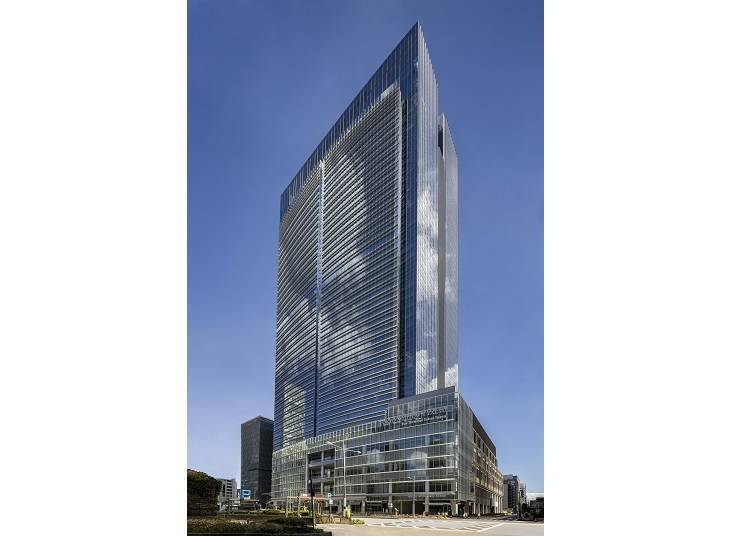 Boasting 45 floors, the expansive complex features commercial facilities on the first basement floor to the third floor, and businesses and offices from the fourth to the 38th floor. In addition to this, Tokyo Midtown Yaesu is also home to an elementary school, a rooftop terrace, and a bus terminal, making it a hub of activity that is sure to attract large crowds. With direct access to Tokyo Station, the building is an ideal place to visit while waiting for trains or buses, or as a pit stop during sightseeing.

To give you an idea of what's on offer, here are some of the featured stores by floor.
(First floor) Japanese Luxury: Shop at Japan's Hottest Brands!
The theme of the first floor is Japanese Luxury, featuring a variety of Japanese stores that perfectly suit the lively atmosphere of Yaesu.
GELATO PIQUE/GELATO PIQUE HOMME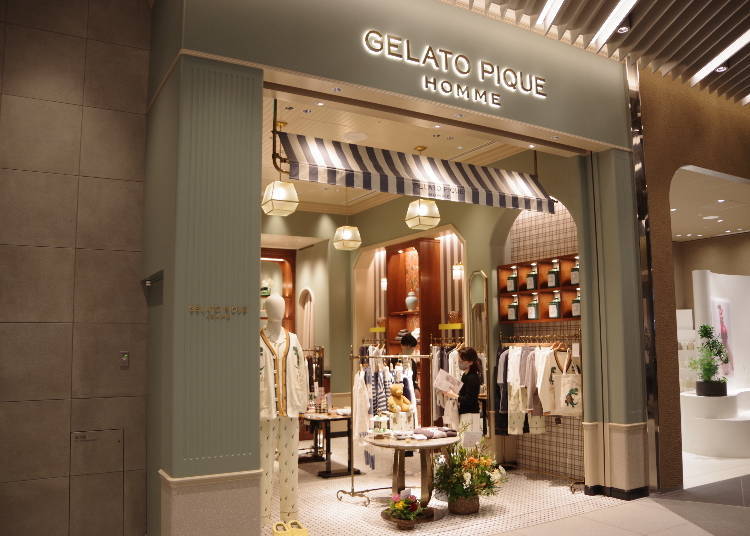 Known for its cozy and fluffy loungewear that is geared towards a mature audience, GELATO PIQUE is a popular brand located in Tokyo Midtown Yaesu. The shopping complex is also home to GELATO PIQUE HOMME, the first stand-alone men's collection shop of the brand.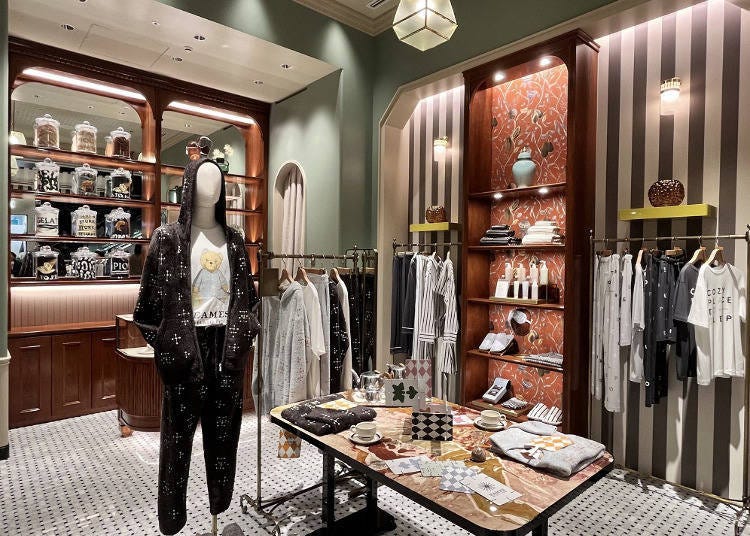 The classic interior design makes it feel like you're shopping at a luxury fashion house! While clothing is made of the brand's trademark fluffy material, they also have a modern design and coloring attractive to men.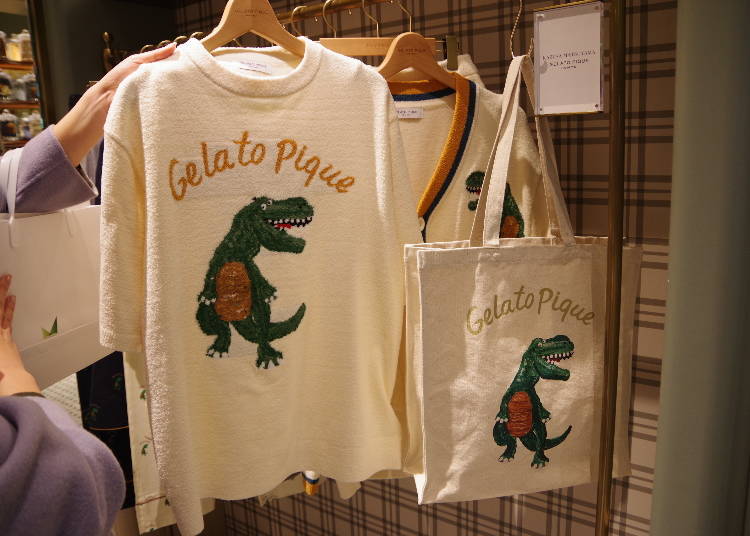 A collaborative item made with artist Kazusa Matsuyama strikes the perfect balance between playfulness and elegance.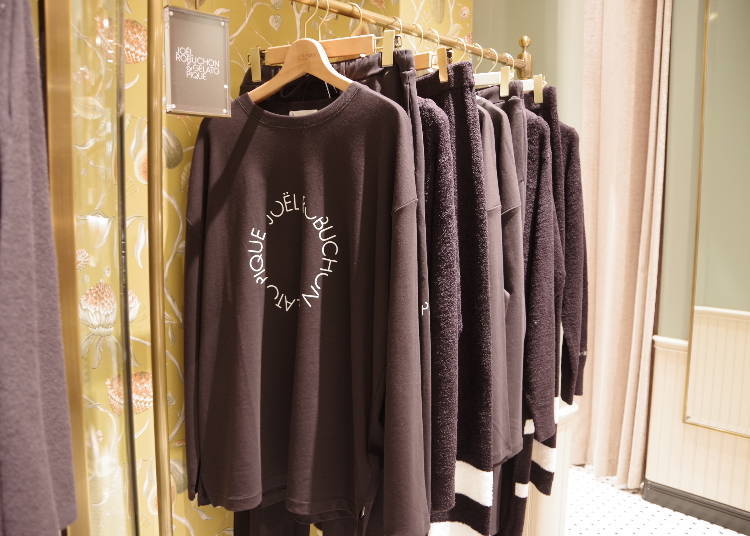 What's more, the chic, collaborative collection with three-star French designer Joel Robuchon is so popular, it sells out every season!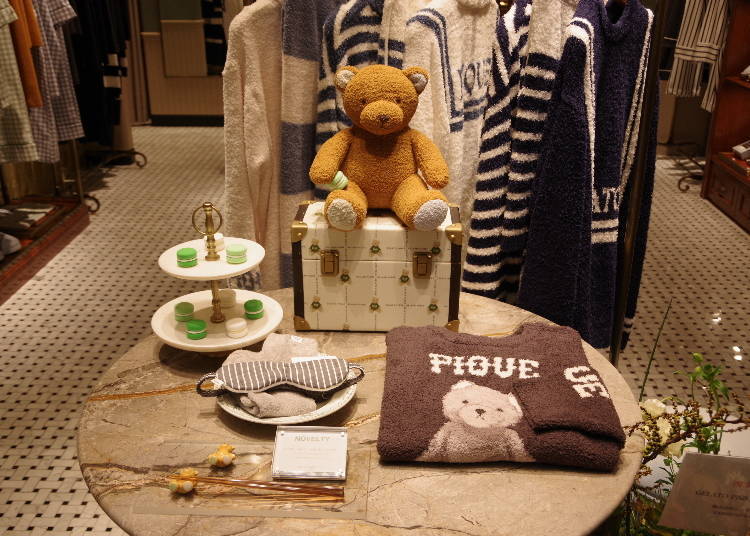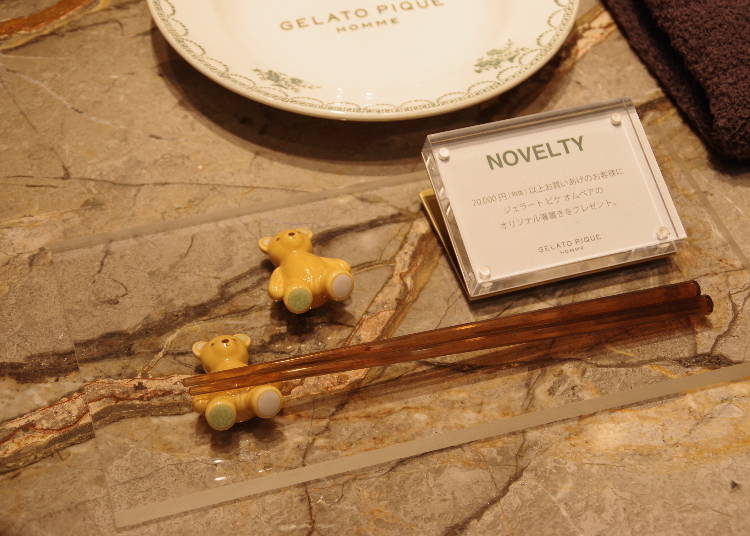 If you spend 22,000 yen or more, including tax, at GELATO PIQUE HOMME in Tokyo Midtown Yaesu, you'll receive a gift set of chopstick rests featuring two original Gelato Pique Homme bears (this offer is valid until stock lasts). It's an excellent opportunity to take home a perfect Japanese souvenir.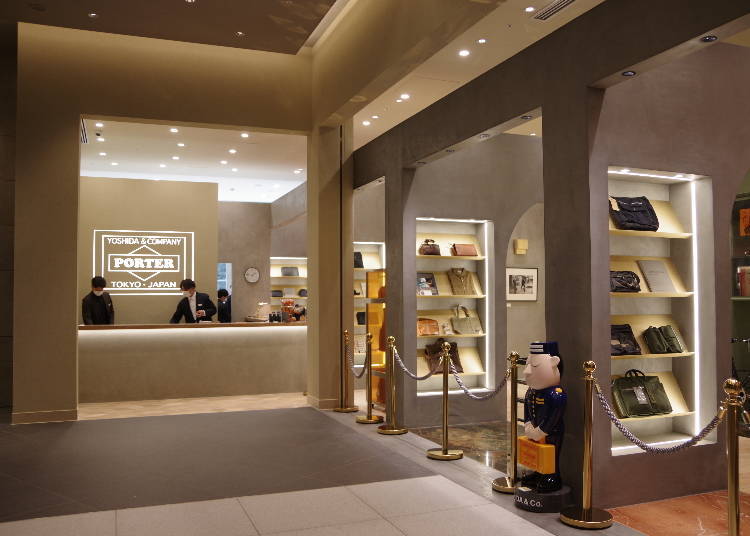 Keep an eye out for the recently opened flagship store, PORTER TOKYO, which is the third store in Japan for the well-known global brand, PORTER, by Yoshida Kaban, a longstanding Japanese bag manufacturer.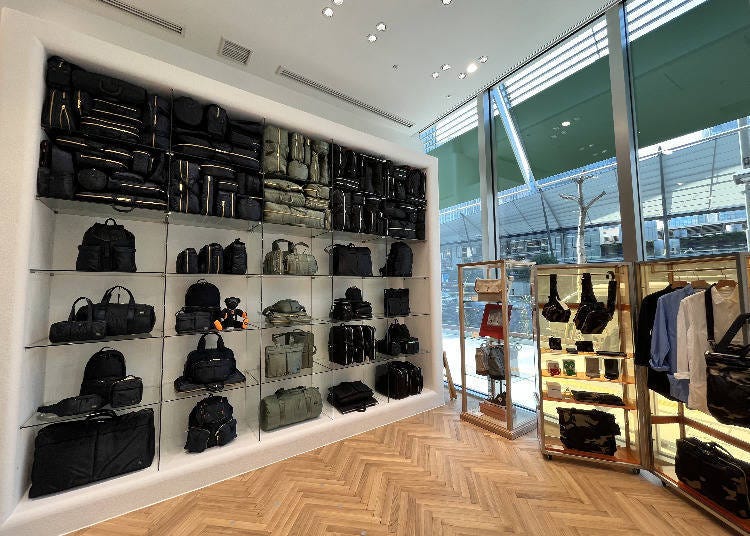 The store offers variously colored and shaped bags! From standard backpacks and briefcases to limited edition pieces, it boasts an inventory that only a flagship store can offer.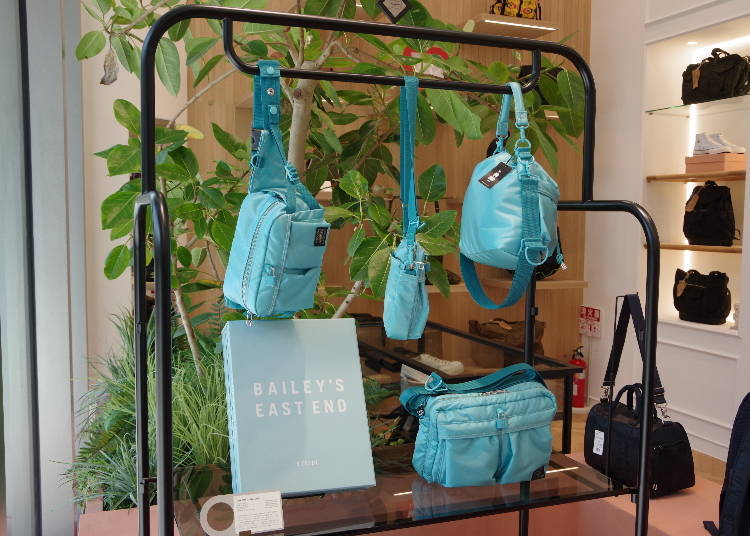 To celebrate the opening of the store, a limited-edition series named "TURQUOISE" has been produced and is available in limited quantities at PORTER TOKYO. This series features PORTER's standard products, such as the Vertical Shoulder Bag (priced at 38,500 yen including tax), with a striking glossy light blue color scheme. It's definitely a must-have addition to your bag collection!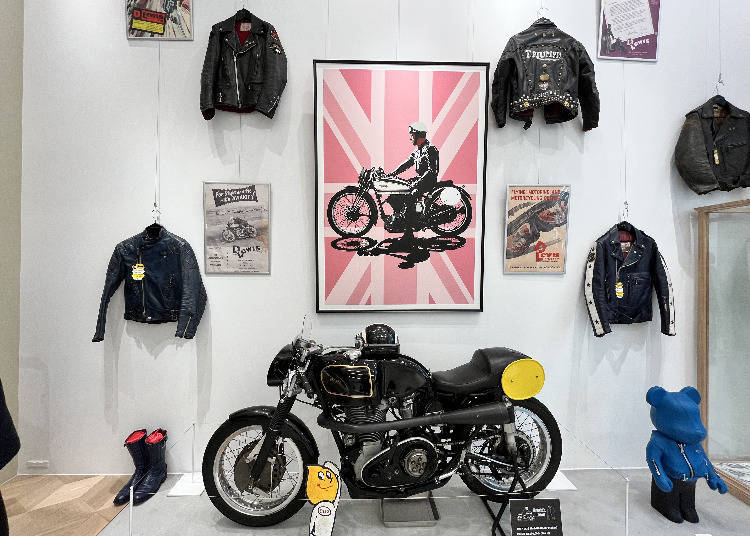 Furthermore, the gallery space, the PORTER Gallery 4, is set up inside the store to host various collaborations and events.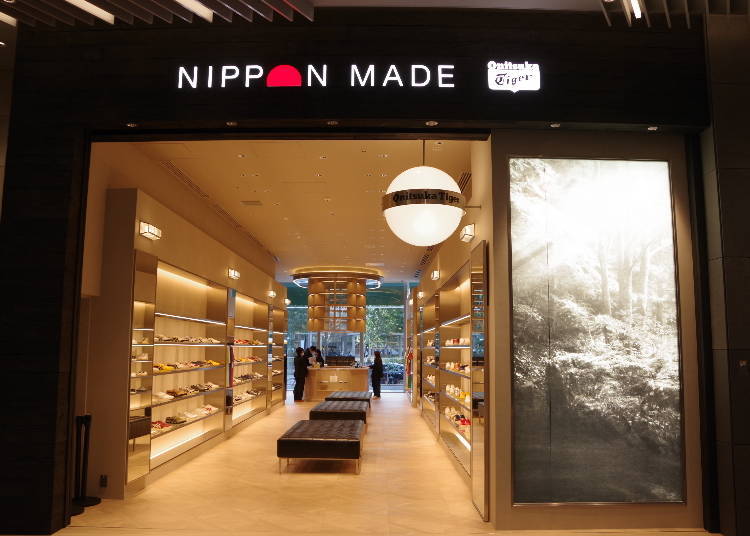 Onitsuka Tiger is a Japanese sports fashion brand that has been gaining popularity with its "NIPPON MADE" series stand-alone store. The store's interior is adorned with traditional Japanese craftsmanship techniques such as kumiki (braided wood) and plastering designs, which perfectly aligns with the brand's ethos of promoting the exceptional quality of Japanese craftsmanship.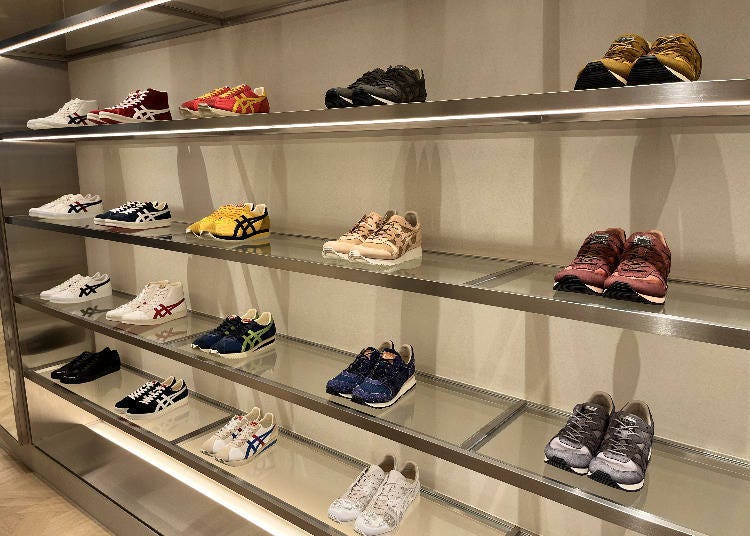 No two pairs of shoes are exactly alike in terms of quality materials, dyeing, sewing, and other details. Pick a one-of-a-kind pair for yourself!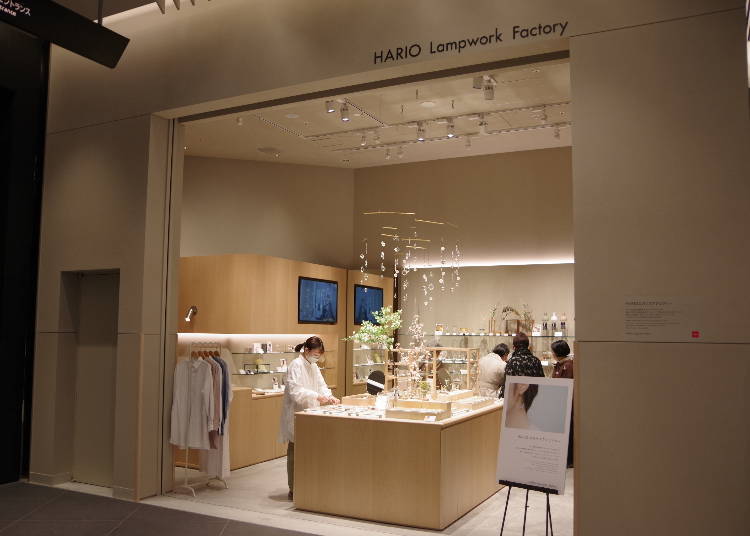 Hario Lampwork Factory is a store operated by Hario, a manufacturer of heat-resistant glass that has been in business for over a century. The company initially started creating accessories to preserve its traditional craftsmanship for future generations, and each item is meticulously handmade at six workshops located throughout Japan, including one in the Nihonbashi district of Tokyo.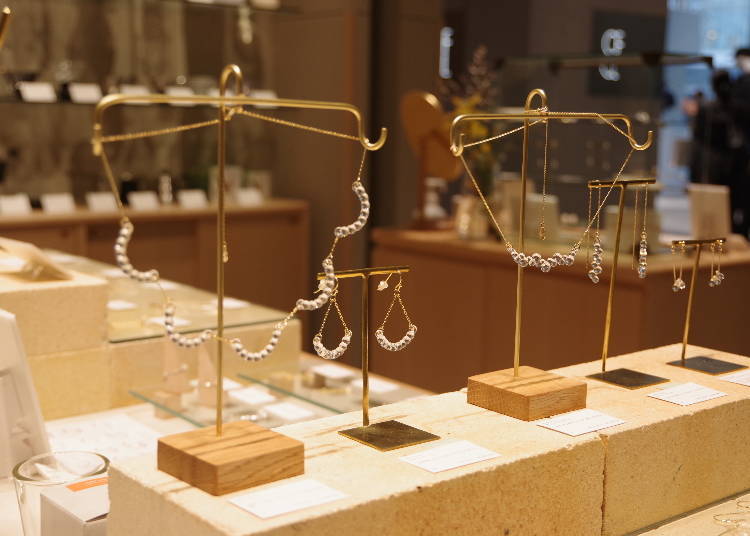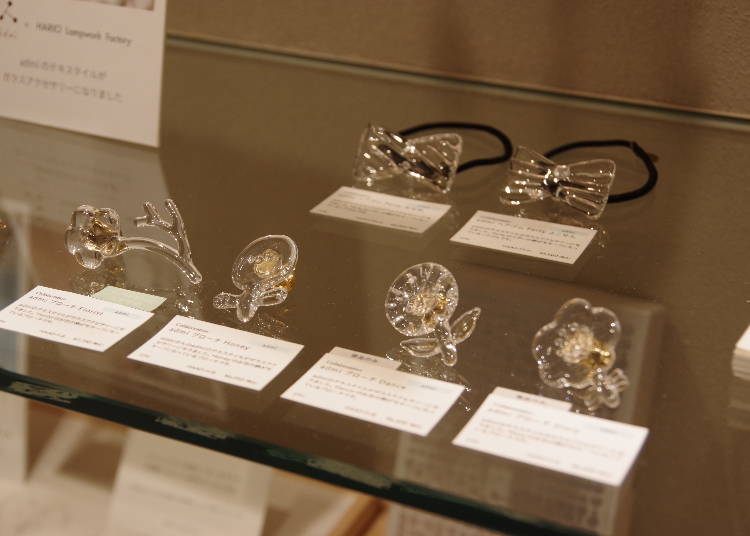 Despite their delicate appearance, the accessories made of heat-resistant glass possess exceptional durability and feature a water-like translucency. These exquisite pieces are suitable for a wide range of occasions, from casual to formal dress codes.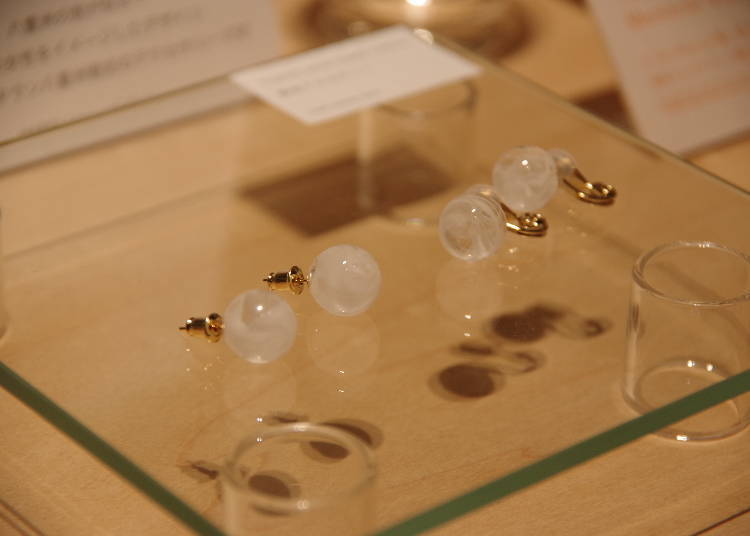 The white marbled earrings and clip-ons are exclusive to the Yaesu store. The way the light shines on them changes depending on the angle, creating different expressions that compliment your features.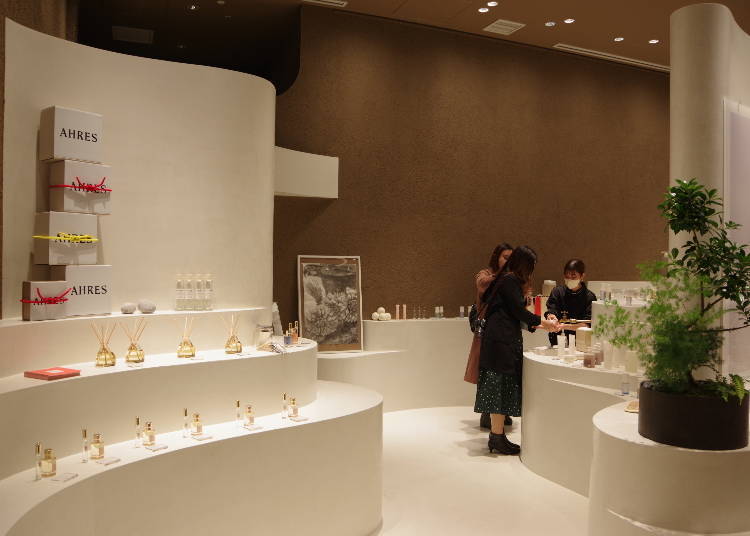 AHRES is a lifestyle and beauty brand from Japan that recently debuted in December 2022. The brand features an extensive range of products that emphasize the use of Japanese ingredients.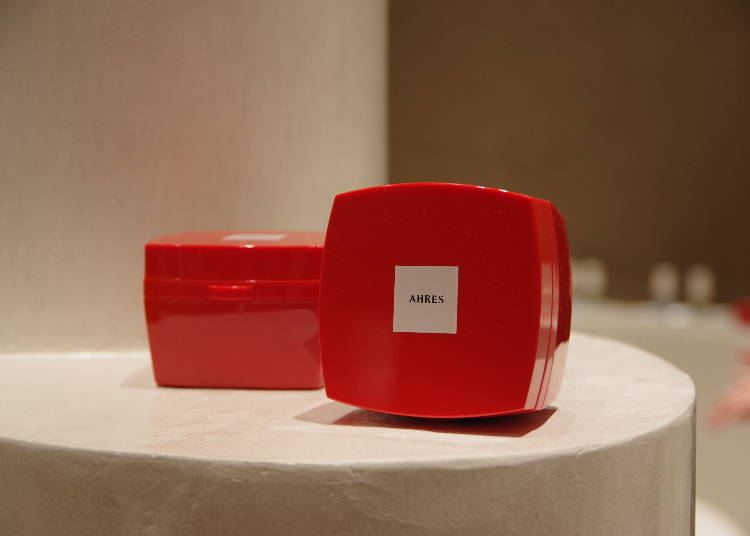 AHRES utilizes aged sake lees paste as the primary ingredient in its face creams and other skincare products. Additionally, the brand's signature item, Low Melt Cleansing Balm Kuro (priced at 3,850 yen including tax), contains Kishu-produced Japanese plum charcoal, which effectively absorbs dirt from deep within pores and ensures thorough makeup removal. The Japanese plum charcoal is produced using discarded Japanese plum seeds that are generated in large quantities during the processing phase.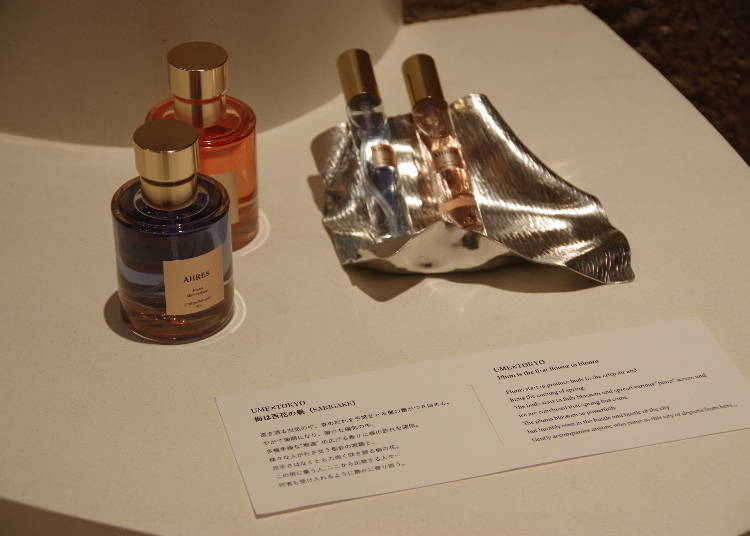 In addition to skincare products, the store features an extensive selection of perfumes, with the limited-edition "TOKYO SAKIGAKE" (8 ml/3,630 yen including tax) being a must-have item. This fragrance offers a refreshing and slightly acidic aroma of shiso and Japanese plum that is sure to please.
(Second Floor) Japan Lifestyle Brands: Get Sophisticated Souvenirs from All Over Japan!
The second floor offers the latest made-in-Japan products! Here you can find stores offering traditional regional crafts, stationery, and other items that will color your day-to-day.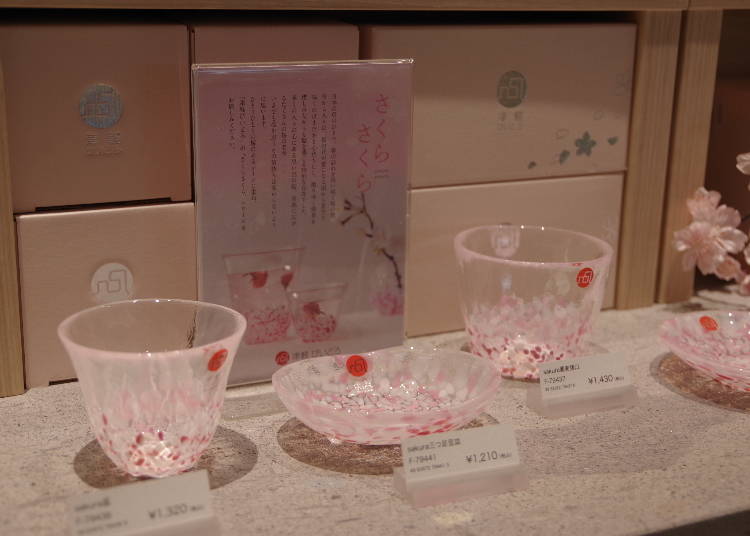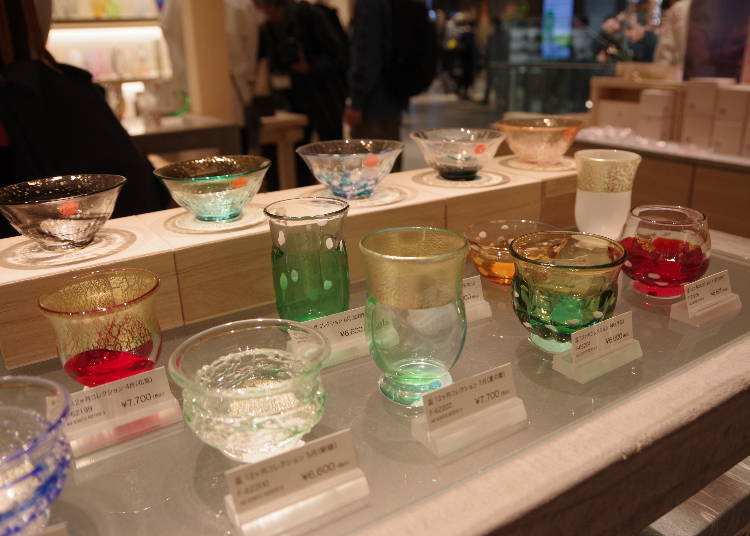 The first store of Tsugaru Vidro, a seller of traditional crafts that represent Aomori Prefecture, is opening in Tokyo! Tsugaru Vidro is a glass craft created in the bustling fishing region of Tsugaru in Aomori Prefecture. Using the same technique employed for glass fishing floats, craftsmen decorate the glasses with intricate and vibrant patterns.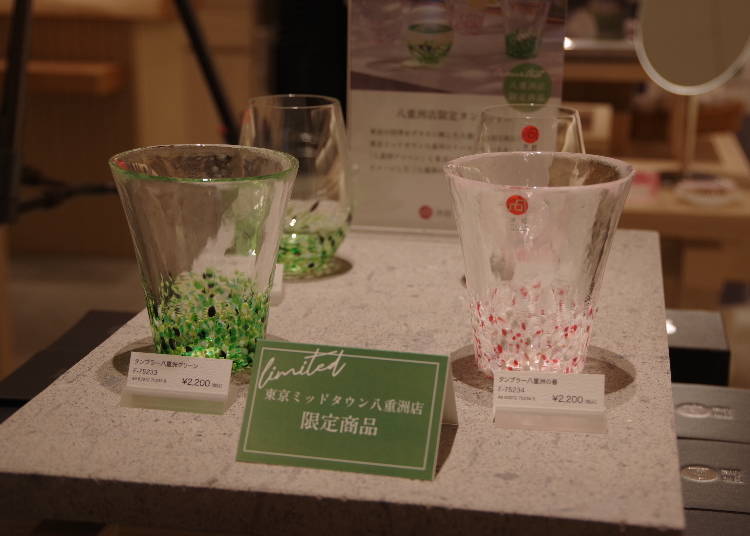 The Yaesu store exclusively offers two types of tumblers (priced at 2,200 yen each including tax) that are a perfect match with their fresh greenery and cherry blossom-inspired designs.
TO&FRO is a store established by the Kaji Group, a textile manufacturer headquartered in Ishikawa Prefecture and Japan's top exporter of nylon fabric. Centered around the theme of being lightweight and compact, TO&FRO specializes in offering fashionable, resilient, and lightweight travel products.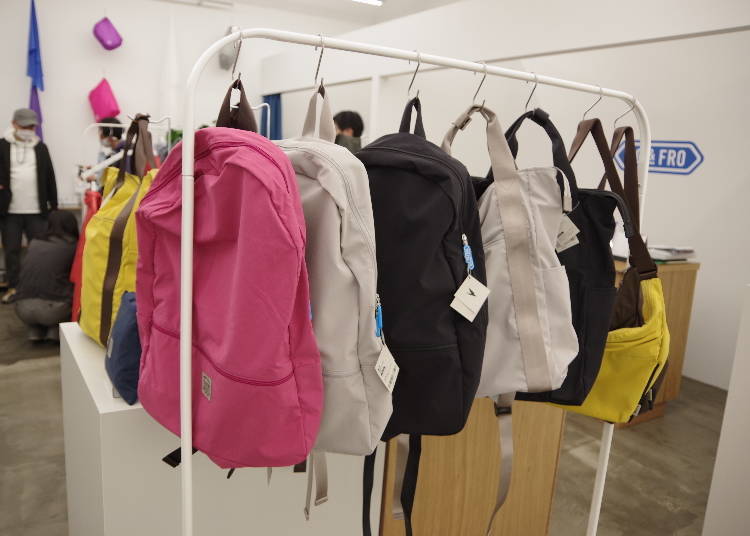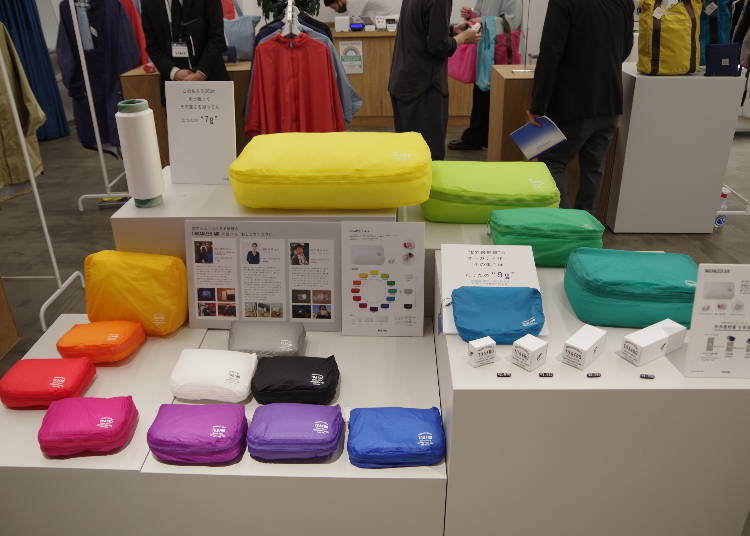 TO&FRO offers an array of items that includes backpacks, tote bags, blousons, and pants, starting with their flagship product, "ORGANIZER-AIR" (size XS priced from 2,970 yen including tax) made using the world's lightest nylon fabric. These products are incredibly lightweight and breathable, which will undoubtedly leave you pleasantly surprised. They are ideal for overseas travel, particularly when dealing with strict baggage restrictions.
(Second Floor) Yaesu Public: Enjoy a Newly Built Public Space!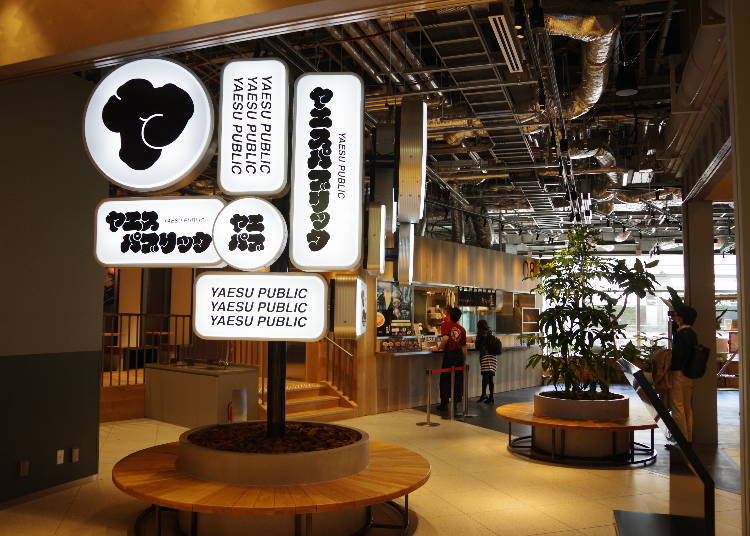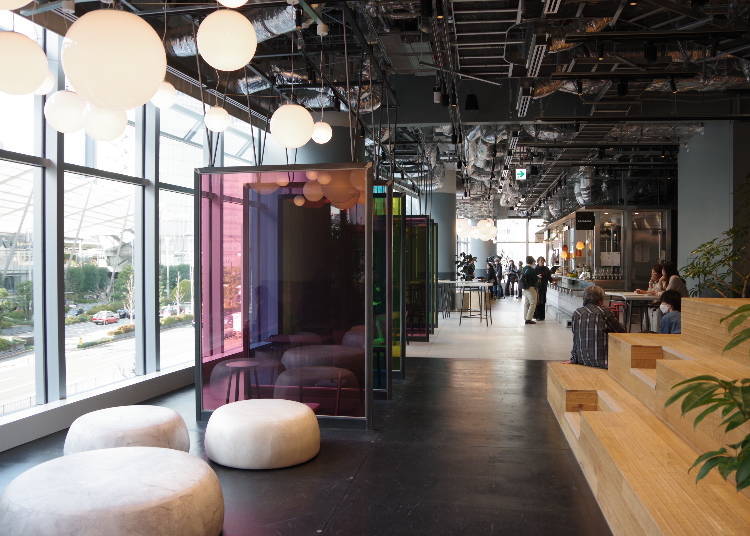 The second floor also houses Yaesu Public, occupying roughly 820 square meters. This public space features 11 small eateries, stores, and seating areas arranged in a random order. The area is adorned with chic and colorful interiors, creating a refined ambiance that provides visitors with a chance to relax amidst their sightseeing and shopping activities.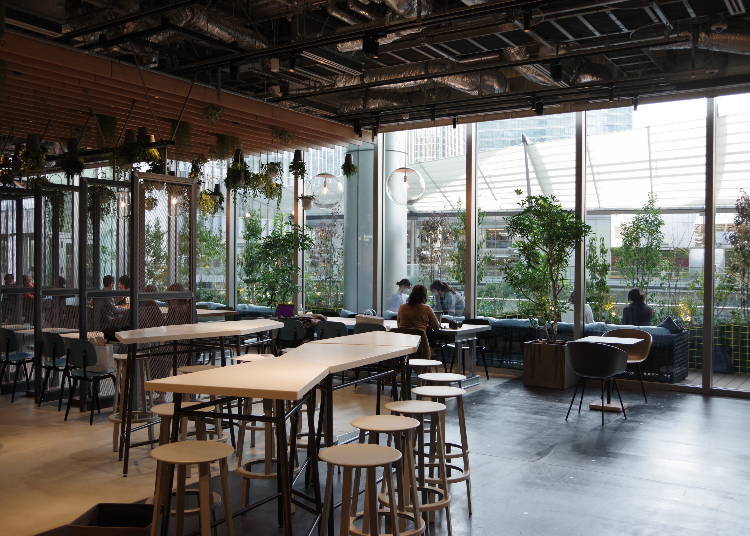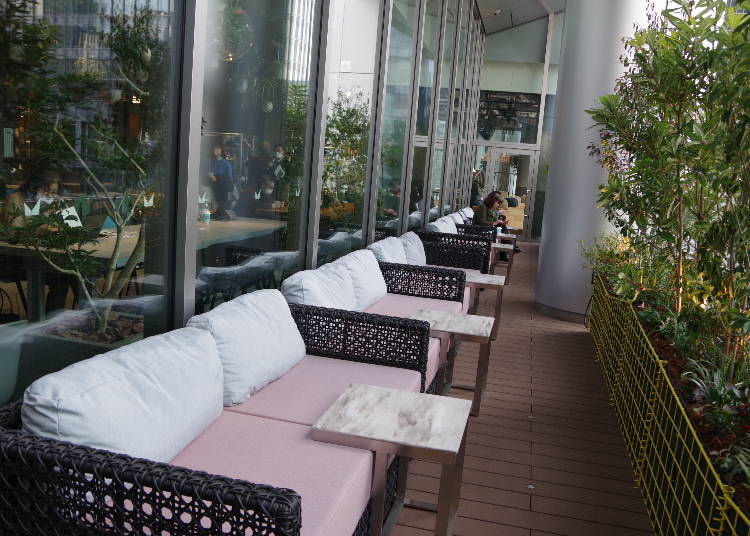 Workspaces with electrical outlets and outdoor seating surrounded by greenery are great for any occasion!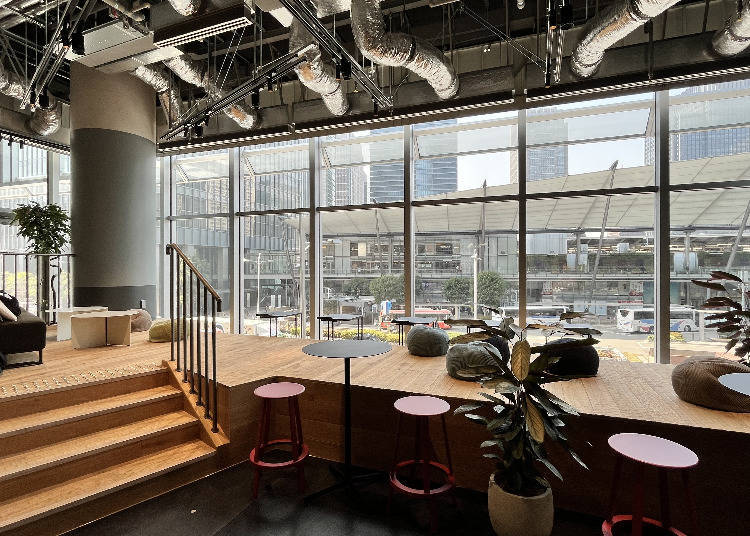 Behind the glass wall is JR Tokyo Station's Yaesu Exit. This cozy space makes you forget that you're in the middle of the city.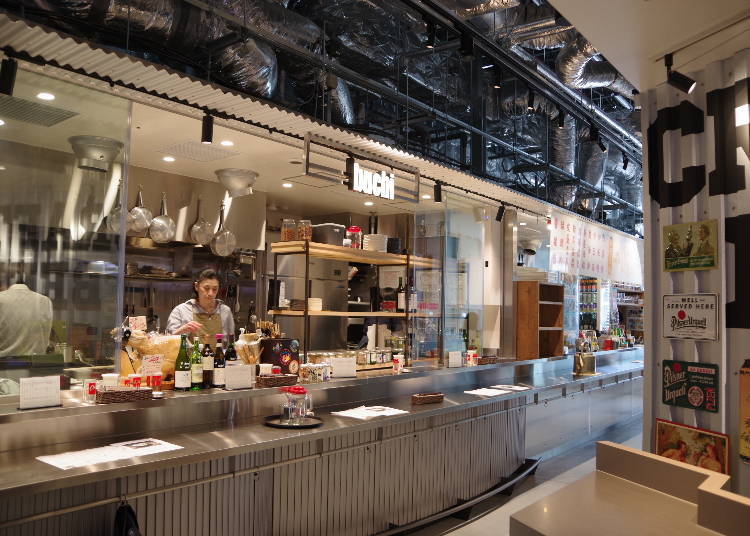 Drawing inspiration from the drinking stands found in Japan's narrow alleyways, ALLSTANDS at Yaesu Public is a standing bar area where various food and beverage establishments come together. It's an excellent spot to immerse oneself in Japan's unique standing drinking culture!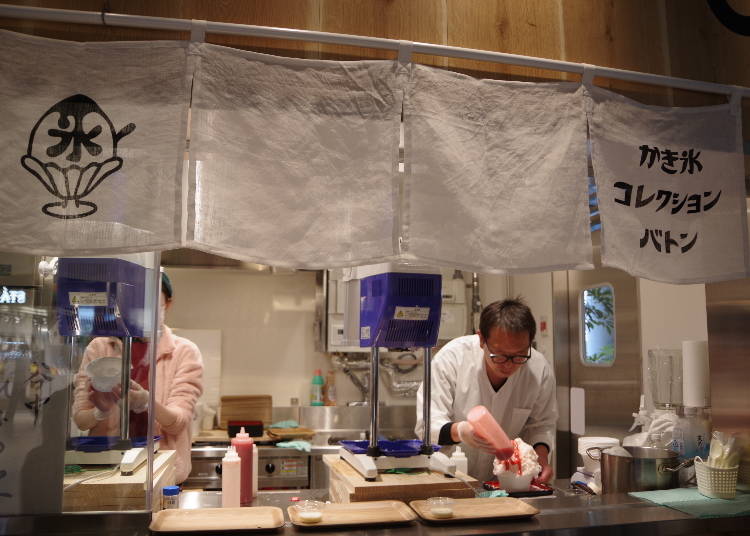 Kakigori Collection Baton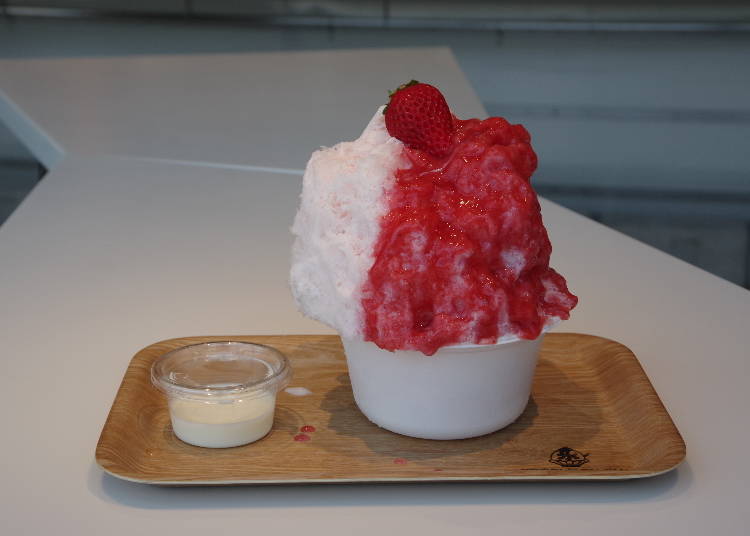 One of the highlights here is the Kakigori Collection Baton. For a limited period of one week to one month, select shaved ice stores handpicked by Ryusuke Koike, the chairman of the Japan Shaved Ice Association and an expert in the field, will be featured here.

The first store to open is "Himitsudo" (open from March 10th to April 6th), which offers nine varieties of shaved ice, including the popular "Sakura Ichimi" (priced at 1,700 yen including tax) available at their main store. The ample serving size is evident from the generous amount of strawberry toppings used, but the shaved ice is so fluffy and melt-in-your-mouth that you should have no trouble finishing it all by yourself.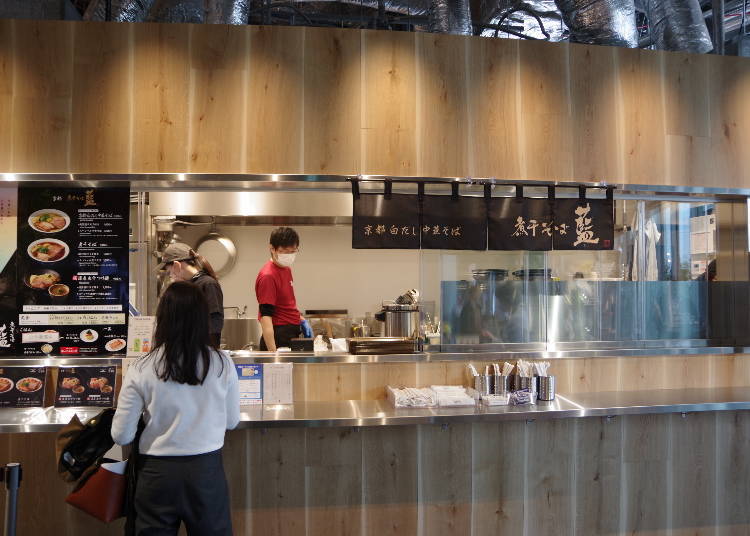 Likewise, POPUP Ramen also showcases famous ramen stores in a relay format. The first store scheduled to open (from March 10th to June 30th) is Niboshi Soba Ai, a renowned ramen shop in Kyoto that has been featured in renowned guidebooks for five consecutive years!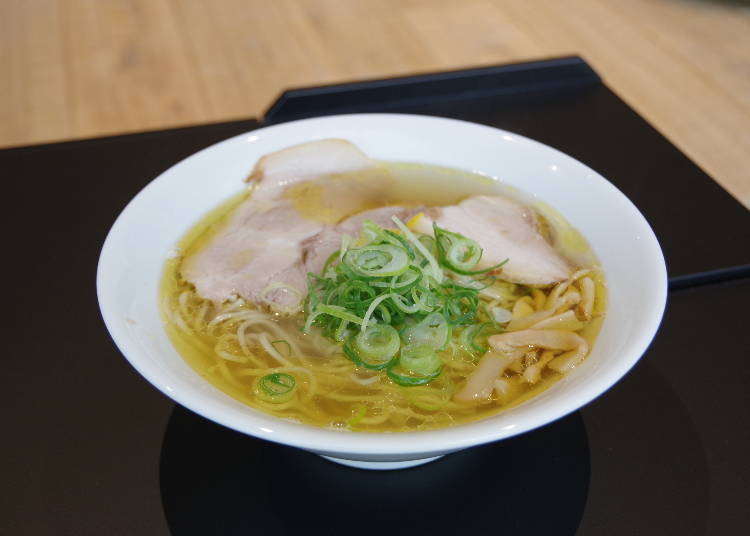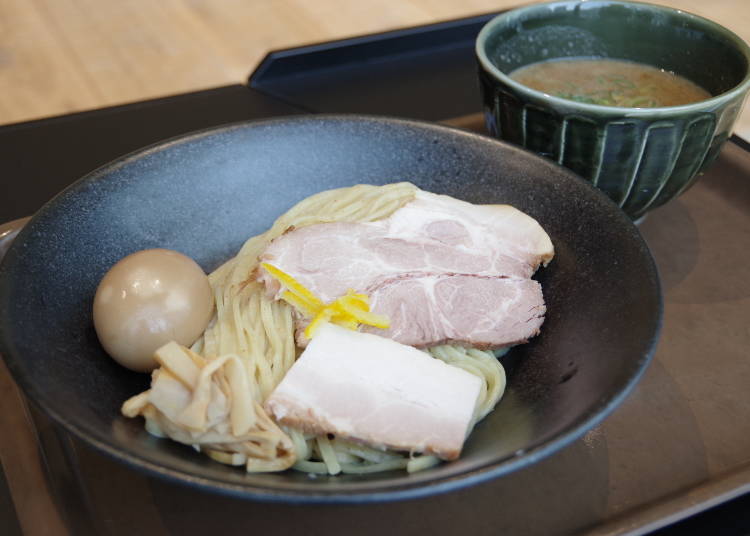 The menu includes the "Kyoto Shiro Dashi Chuka Soba" (priced at 880 yen including tax), which blends a chicken broth and dried bonito-based soup with Kyoto white dashi. Additionally, the Yaesu-limited "Ai-ryu's Thick Seafood Tsukemen" (priced at 980 yen including tax) is also available, featuring separate servings of noodles and seafood broth.

For those who prefer a lighter option, we recommend the Chuka Soba, and for those who prefer thicker noodles, we recommend the Tsukemen.
(Third Floor) Dining Bar: Enjoy Restaurants Representative of Tokyo!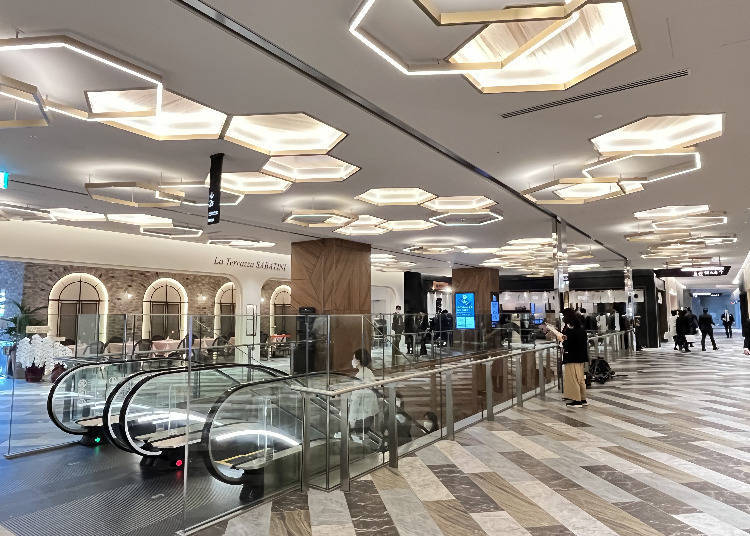 The third floor boasts a dining bar with numerous restaurants catering to a diverse clientele. Alongside eateries designed to cater to the office workers of Yaesu, visitors will find renowned bistros, eel restaurants that typically entail long waiting times, and much more. The restaurants here offer a glimpse of Tokyo's vibrant atmosphere by combining the latest trends with the city's most popular dining destinations.
Robata Kouen is a charcoal-grill and wood-fire restaurant owned by Granada, a company that manages multiple restaurants listed in renowned guidebooks.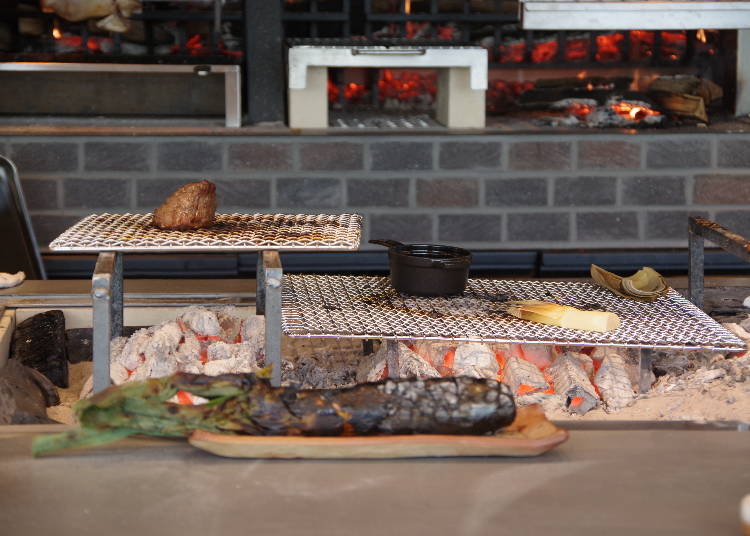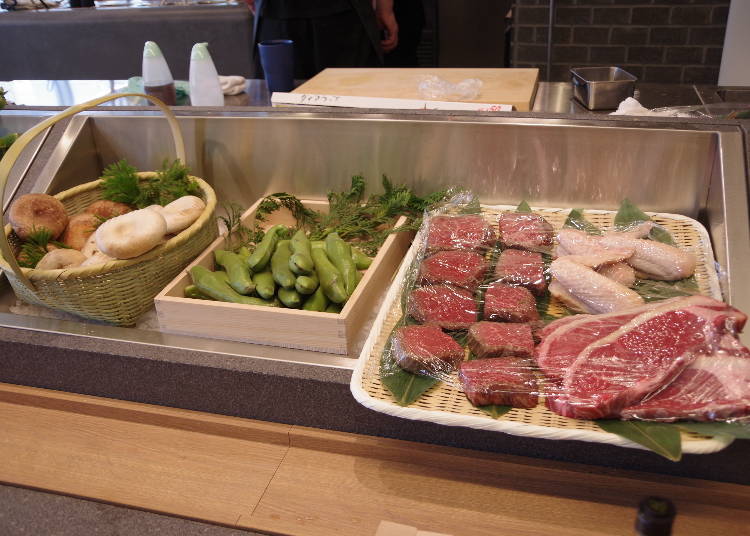 Robatayaki is a traditional Japanese dish in which meat, fish, and vegetables are cooked and served in front of the customers. While most robata restaurants are more like at-home Japanese-style izakaya pubs, Robata Kouen offers a stylish and refined atmosphere. The restaurant mainly uses domestic ingredients, and at the counter kitchen, ingredients are cooked in front of you with great gusto!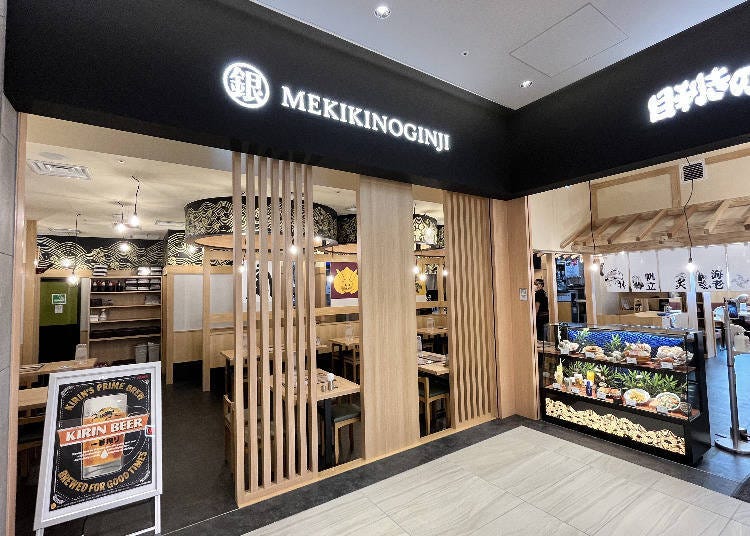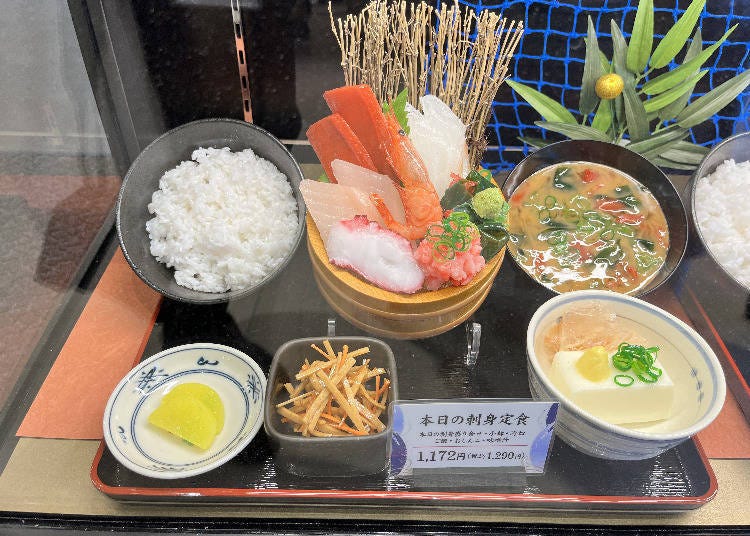 The third floor has reasonably priced izakayas such as Mekiki-no-Ginji, a seafood izakaya, and Yamauchi Nojo, a charcoal-grilled chicken izakaya originating in Japan's Kyushu region.
(B1 Floor) Daily Commodities: Find Shops Selling Fast Food and Convenient Items!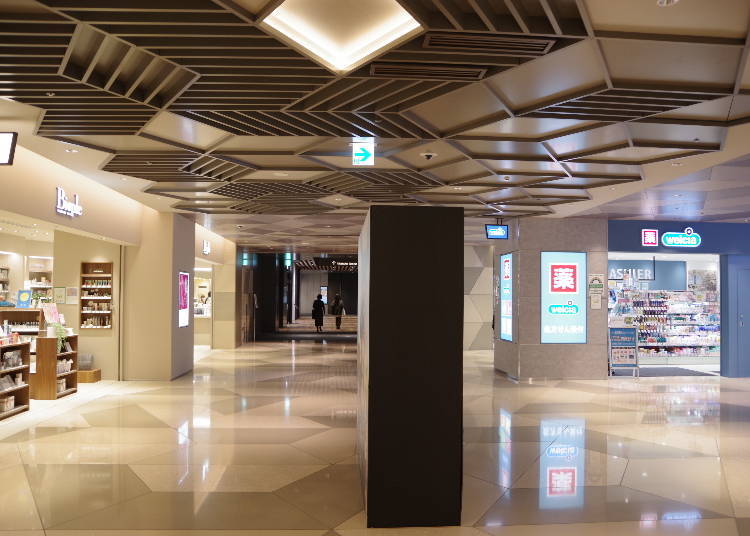 The first basement floor is home to the bus terminal ticket center and a connecting passageway to JR Tokyo Station. Visitors can stop by the pharmacies and bakeries situated in this area during their trip.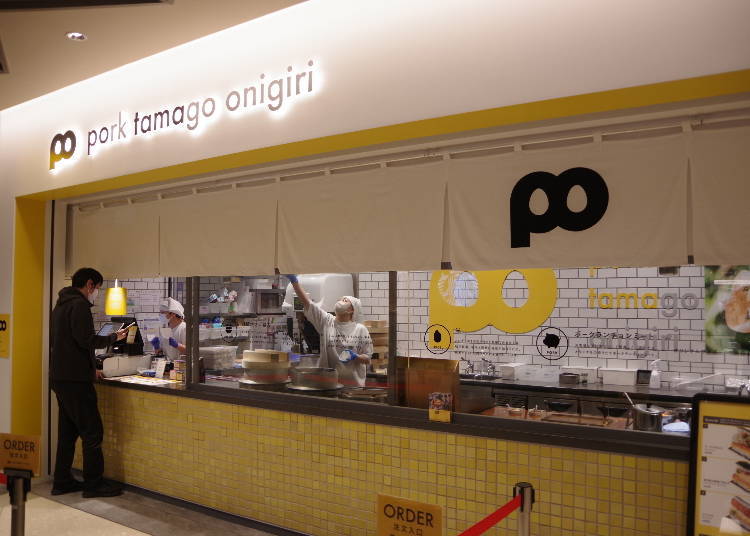 The standout eatery on the first basement floor is Po-Tama, a rice ball specialty shop. The shop serves up Okinawa's signature home-style dish, which comprises pork luncheon meat and egg omelet nestled between seaweed and rice. As they begin preparing the dish only upon receiving the order, visitors can relish it while it's still fresh.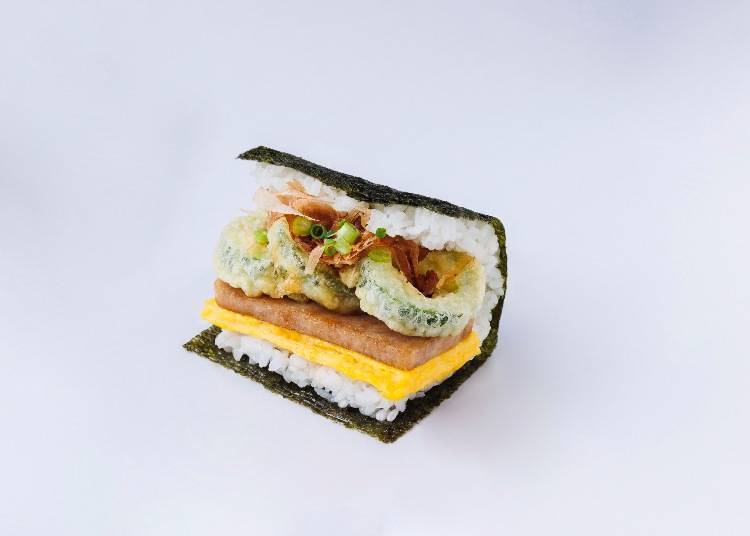 In addition to the conventional pork-omelet rice balls, the specials offered at Po-Tama are quite popular.

"Goya Tempura" (priced at 550 yen including tax) is a dish that involves deep-frying bitter melon, which is primarily harvested in Okinawa, and sandwiching it between the egg and pork. The crispy and tangy flavor of the bitter melon perfectly complements the gentle sweetness of the egg and pork.

The Naha Airport branch in Okinawa is frequently crowded, and the dish has been featured in various Japanese media outlets. As per our editors, it was unquestionably delectable!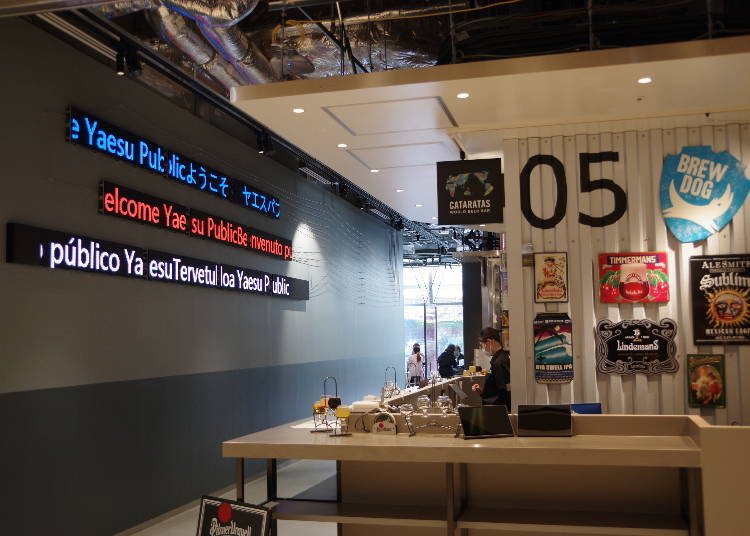 With its direct connection to JR Tokyo Station, Tokyo Midtown Yaesu is replete with stores that visitors can stop by while traveling to or from their destination. The shopping complex offers an array of traditional crafts and soul food from different regions, which is guaranteed to make for a memorable experience during one's visit to Japan.
東京ミッドタウン八重洲

Address

2-2-1 Yaesu, Chuo-ku, Tokyo

Nearest Station

Direct underground connection from JR and Tokyo Metro's Tokyo Station, Three-minute walk from Kyobashi Station on the Tokyo Metro Ginza Line

Written by: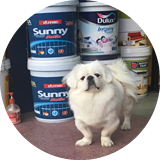 *This information is from the time of this article's publication.
*Prices and options mentioned are subject to change.
*Unless stated otherwise, all prices include tax.
Limited time offer: 10% discount coupons available now!