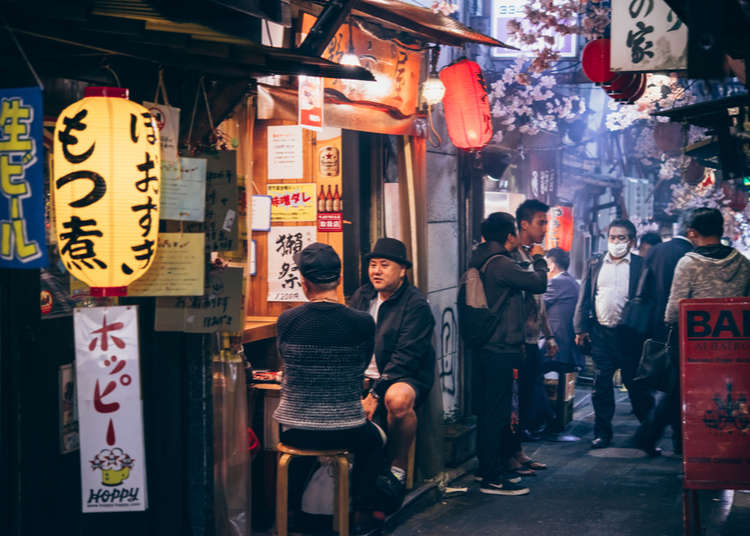 Japan has a reputation for being an expensive place.

If you don't know what you're doing – it can be! This is especially if you want to sample its diverse range of foods and travel to all of its popular locations. However, for a country with such a sound infrastructure, a highly dependable public transport system and some of the safest streets in the world, Japan is actually quite reasonably priced compared to other countries.

Of course, there are ways to budget your finances when you're here too. You might have to sacrifice a few luxuries, but that's just part of the travel experience.

Whether you're coming to visit or thinking about moving here long-term, here are some tips from real travelers about how to save money in Japan.

Main image: Yulia Grigoryeva / Shutterstock.com
Image of Manga Kissa: BjornBecker / Shutterstock.com
A capsule hotel is not necessarily the cheapest form of accommodation. Look around on the internet. If you're traveling with a few people, you can get a room with an attached toilet. A youth hostel is also relatively cheap. The absolute cheapest way to spend a night, though, is to sleep in a "comic cafe". These places are usually meant for students or salary workers who miss their train back home and have to wait until morning. These cafes have bathrooms for showers too. Another way for tourists to spend the night is to use the night bus, especially when you're traveling long distance and you don't have the budget for the bullet train.
- Allen, United States

You probably already know what capsule hotels are. For those not privy to this staple of Japanese culture, capsule hotels consist of rooms made up of small 'pods', usually with nothing more than a bed, TV and a plug socket. They're nothing if not cozy, but it's best to avoid them if you're claustrophobic!

Given their limited size, they're the go-to destination for people looking for cheap overnight stays. However, capsule hotels can sometimes cost up to 5500 yen per night (around $50), meaning they're not ideal for budget-conscious travelers.

Manga cafés, or manga kissa as they're known, are the Japanese love child of a library and a youth hostel. They offer internet access, private cubicles to sleep and all the manga comics you could ever read for around 1500 yen ($13) per night.
2. The secrets of local supermarkets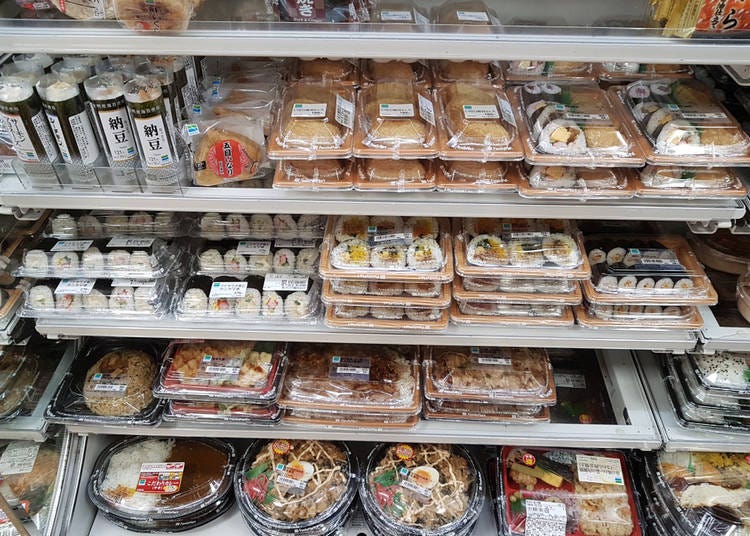 Image of Japanese supermarket bento: SkyImages / Shutterstock.com
Shopping at supermarkets in the evening or later, about 18:30 – 19:30, is when they'll start reducing the fresh food from the day. You can get sushi, bread, fried foods - all around 30-50% off.
While supermarket food is fairly cheap, be wary that convenience store food can be quite pricey.
- Brandon, Australia

While this particular tip is useful in any country, the amount of freshly-made food on offer in Japanese supermarkets means there's usually a lot more leftovers over here.
Anything with a discounted shelf life will be up for grabs, including bread, sandwiches, meat, fish, cakes, onigiri, and milk. You'll recognize the reduced items by their yellow stickers.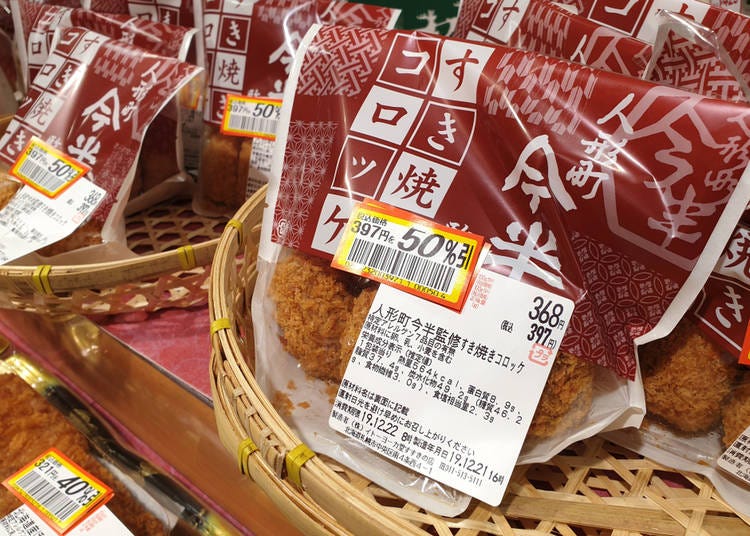 Image of discount sign in Japan: TY Lim / Shutterstock.com
Quick note to keep in mind: usually, the amount on these yellow stickers is how much is discounted from the original price – not the new price. Look out for a kanji character which kind of looks like a 31 (引) following a number or a percentage. This is the amount of yen it will be reduced by.

Also, make sure it's just the supermarkets and the food courts you hit for reduced food. Convenience stores don't tend to do these kinds of evening discounts.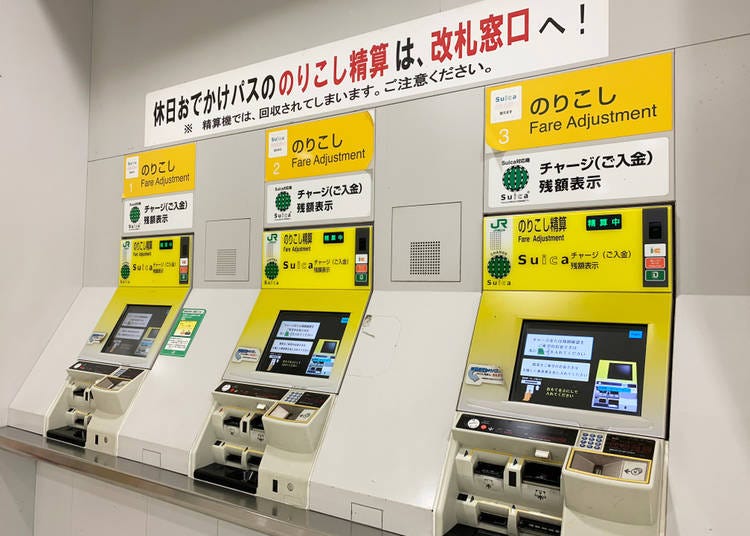 Image of fare adjustment machines: lydiarei / Shutterstock.com
Pay minimum ticket price in Tokyo JR line, and then 'fare adjust' when leaving the station. If you try to estimate the price yourself you many often pay too much.
- Esben, Denmark

You've no doubt heard the incredible things about the Japanese rail system, but it's not just punctuality and convenience which makes Japanese trains so enjoyable – there are other little additions which you might not know about too.

Fare adjustment machines are one such addition. These nifty little things are found at every train station in Japan, and they allow you to 'adjust' your ticket for the minimum price required to travel to your chosen destination.
If you can't read Japanese, it can be difficult to work out exactly what route you need to go. Sometimes, you can end up buying tickets to the wrong stations and thus paying more than necessary.

Therefore, the easy option is to buy the cheapest ticket available and use it to get through the gates and onto the train. Once you've arrived at your destination, you just pop your ticket in and it will prompt you to pay the excess amount.
4. Don't be afraid to travel on foot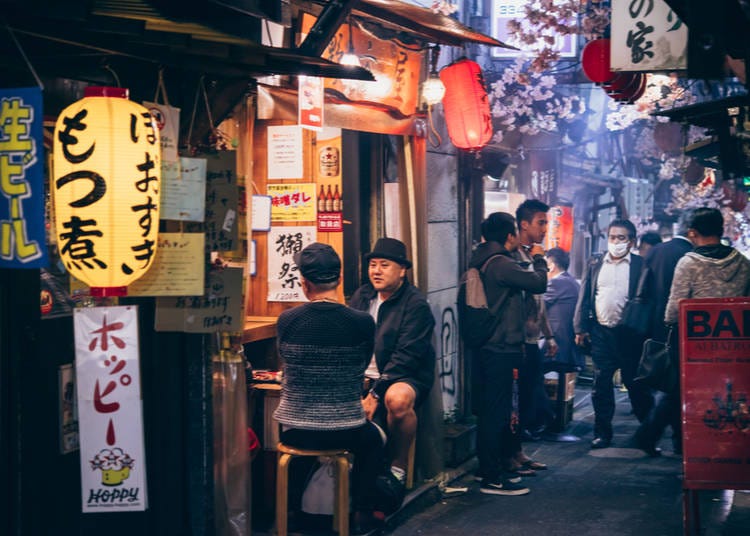 Image of Japanese alley: Yulia Grigoryeva / Shutterstock.com
I'm young so I walked everywhere I wanted to go, even if it took me a long time to get there. It was absolutely worth it. The best days I had in Tokyo were the days where I didn't follow any tourist guide and I literally just got lost on purpose following the swarming crowds of Japanese workers - going to the best and cheap restaurants and then walking around mysterious alleys and taking cool pictures.
I only spent about 3000 yen per day, sometimes less.
- Ethiene, United States

Who doesn't enjoy a little adventure now and then?
With Japan's efficient public transport system, it can be very tempting to take the train or bus to anywhere you're planning on visiting. But before you decide to get chauffeured around, do a little search on your favorite map app to find out how close the destination really is.

If it's only a short distance away, don't be afraid to walk there. With modern technology (not to mention helpful Japanese locals), getting lost on your travels isn't much of a concern. Besides, getting off the beaten path is all part of the traveling experience.

The backstreets of Japanese cities boast incredible culture and architecture, so if you want to see the true heart of Japan, don't be afraid to wander down them. It's here you'll find the less touristy places like traditional family-run restaurants and establishments, and you'll find these places are usually more interesting than the big-city franchises.
5. Make the most of the famous vending machines!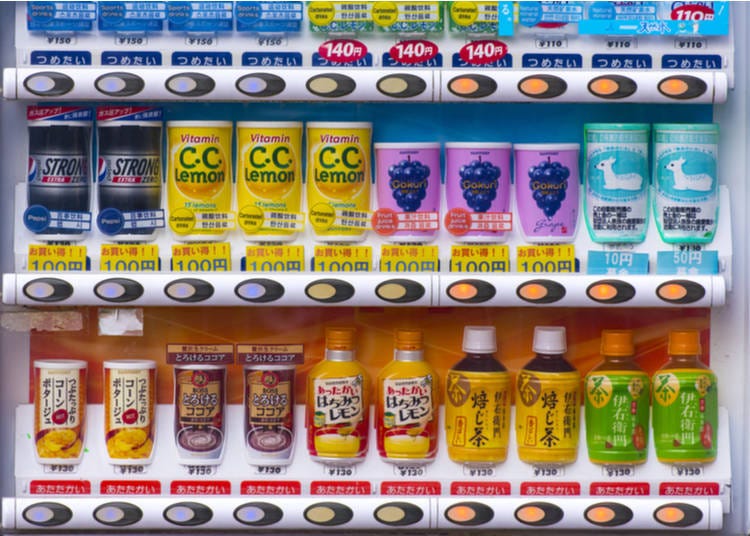 Image of vending machines: Savvapanf Photo / Shutterstock.com
Instead of visiting cafes or coffee shops for hot drinks, buy them from vending machines for half the price. But be warned, if it's quality you're after, vending machine coffees might not be the ideal choice.
The same can be said for tea and soup too. However, the beer out of the vending machines is usually more than adequate.
- Shaguna, Tokyo

Japan's vending machine obsession is widely documented, and it makes for convenient refreshment shopping when you're out and about.

Vending machines sell absolutely everything from clothes to toys to umbrellas, and if you're lucky you might find some of these kooky machines, but the majority of the ones you find will dispense hot or cold food. You'll see drinks vending machines along every street, and if you're looking for a caffeine fix, these have you covered.

As to be expected, the quality of vending machine coffee is – to put it bluntly – consistent. But for 100-150 yen (around $1), can you ask for anything more? It definitely beats paying 500 yen or more for the same sugary thing, just in a paper cup.

As mentioned, it's not just coffee on the menu. You can get other refreshments like soup and fast food from vending machines for a reasonable price too. You'll see a few machines dispensing essentials like fruit, eggs and rice, but as a general rule, groceries will always be cheaper at the supermarket.

You don't have to break the bank or max out your credit card to enjoy a trip to Japan. You just need to be conscientious about what you're buying, where you're staying and how you're getting around. Remember to be resourceful, just like you would at home. Keep the above tips in mind and you'll find you'll spend a lot less than you expected.
Related Articles
Written by: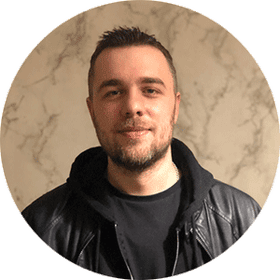 *This information is from the time of this article's publication.
*Prices and options mentioned are subject to change.
*Unless stated otherwise, all prices include tax.