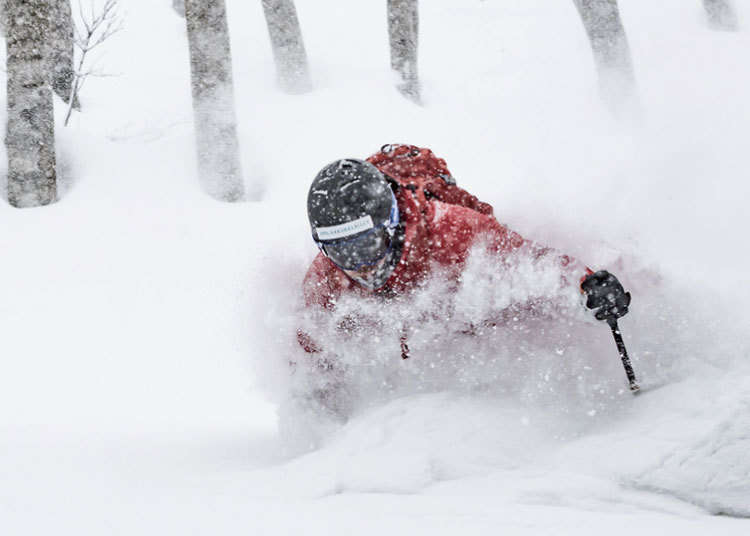 Situated in the Northern Alps in Nagano Prefecture, Hakuba Valley is an international mountain resort frequented by winter sports enthusiasts the world over. This famous region includes the legendary slopes of Hakuba, Otari, and Ōmachi, and is very easy to get to from Tokyo.

With ten ski areas available, there are courses that cater to everyone from beginners to experts, ensuring an enjoyable time for anyone and everyone! This time, we selected six of the top ski areas in Hakuba Valley to introduce.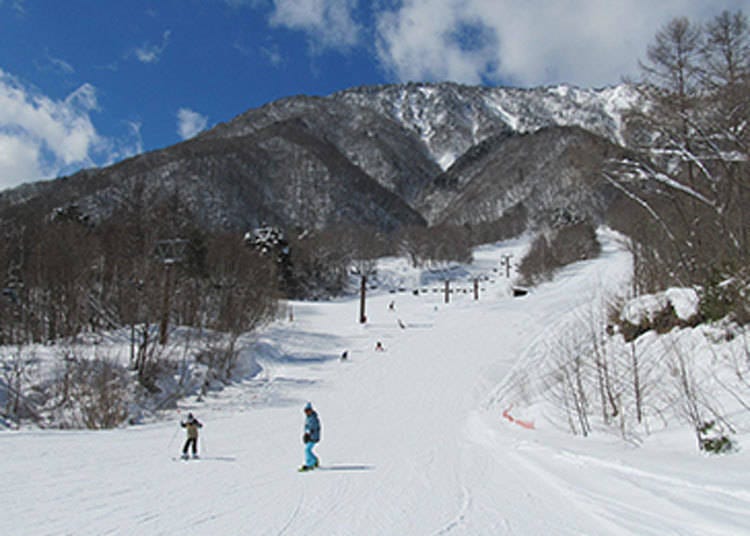 Jiigatake Snow Resort
Jiigatake Snow Resort is suitable for beginners too. Most of the ski slopes have a gentle incline, and are especially wide, giving you a full view of the entire area. It's recommended for families who would like to try out skiing for the first time too!

The upper portion of the slope has a course with medium slopes and trees, and amidst this peaceful landscape, you can even see Azumino on clear days.

The kiddy slope also comes equipped with troikas, harnesses which allows young children, who normally can't ride lifts, ride them safely. Sleighs are available for them to play with as well.
爺ガ岳スキー場

Address

4819 Taira, Omachi, Nagano 398-0001

Phone Number

0261-22-0551

http://www.jiigatake.com/
2. Hakuba Goryu Snow Resort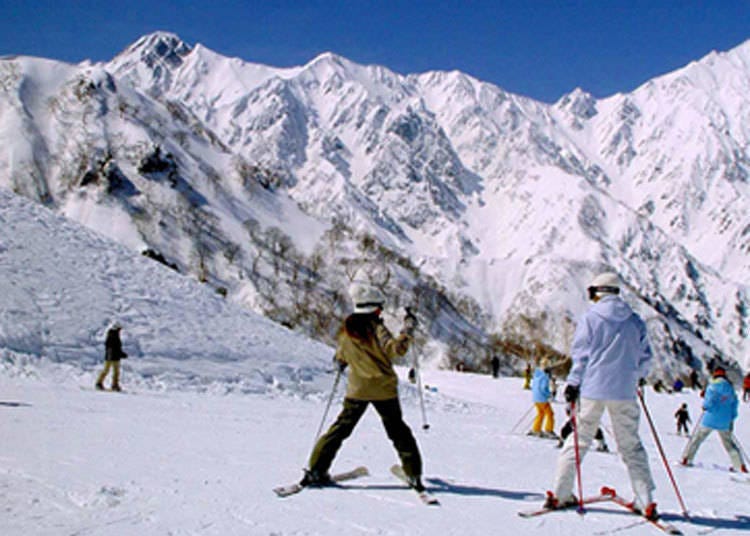 Hakuba Goryu Snow Resort
Hakuba Goryu Snow Resort consists of three slopes: the Alps-Daira, the Toomi, and the Iimori, with a grand total of fifteen courses. The Alps-Daira is the first slope to open during ski season and boasts one of the longest seasons, remaining open for skiing all the way until Golden Week in May. The beautiful snowscapes make it an excellent place to see the Northern Alps, too, resulting in its high popularity.

The other two slopes, the Toomi and Iimori, have wide slopes with gentle inclines and is recommended for beginners, children, and families. This is also the largest night skiing slope in the area.
エイブル白馬五竜スキー場

Address

22184-10 Kamishiro, Hakuba, Kitaazumi District, Nagano 399-9211

Phone Number

0261-75-2101

https://www.hakubaescal.com/winter
3. Hakuba Sanosaka Snow Resort
Hakuba Sanosaka Snow Resort
Surrounded by lush forests and a lake, the ski area of Hakuba Sanosaka Snow Resort is made up of 80% beginners and mid-level amateurs. One of the courses provides a splendid view of Lake Aoki in winter while skiing, making it a popular ski area for people looking to ski at their own pace, and with families.

The ski area also features a fully equipped mogul track certified by the Ski Association of Japan, making it an excellent place for people across a wide range of proficiencies to enjoy themselves. Be it with family or friends, even if you're there with people of different levels of expertise, you can rest assured that everyone will enjoy themselves.
Hakuba Sanosaka Snow Resort

白馬さのさかスキー場

Address

458 Kamishiro, Hakuba, Kitaazumi District, Nagano 399-9211

Phone Number

0261-75-2452

https://sanosaka.jp/
4. Hakuba Happo-One Snow Resort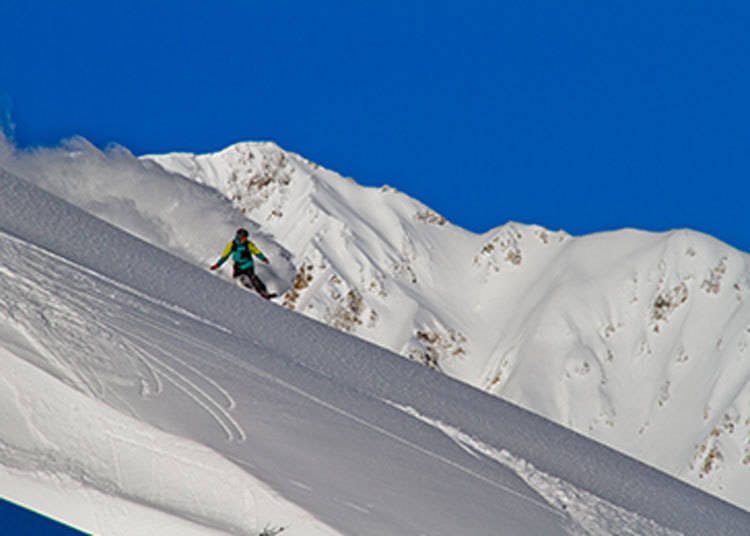 Hakuba Happo-One Snow Resort
Next, we'll introduce a few ski areas for more advanced skiers. The first of these is Hakuba Happo-One Snow Resort, and it was the setting of the 1998 Winter Olympics in Nagano. The ski area features several restaurants, and is popular for offering cuisine from all around the globe. (For the curious, it's pronounced "oh-né" instead of "1".)

The mountain peak and range reach over 1000 meters above sea level, resulting in some of the best powder snow in the country. The longest course is an 8000-meter-long long cruising course, and is a huge attraction! It's an incredibly large ski area that can't be finished in a single day, so why not give it a try if you're serious about challenging yourself on the ski slopes?
Hakuba Happo-One Snow Resort

白馬八方尾根スキー場

Address

Hokujo, Hakuba, Kitaazumi District, Nagano 399-9301

Phone Number

0261-72-3066

https://www.happo-one.jp

Reserve a Lift ticket in advance

Spring Lift ticket

1-Day Ticket

Adult

All-Day

The ticketing website is available only in Japanese. Please use a translation plugin to view it in your language.
Check with our partner site as the latest rates, details and conditions may vary.
5. Hakuba Norikura Onsen Ski Resort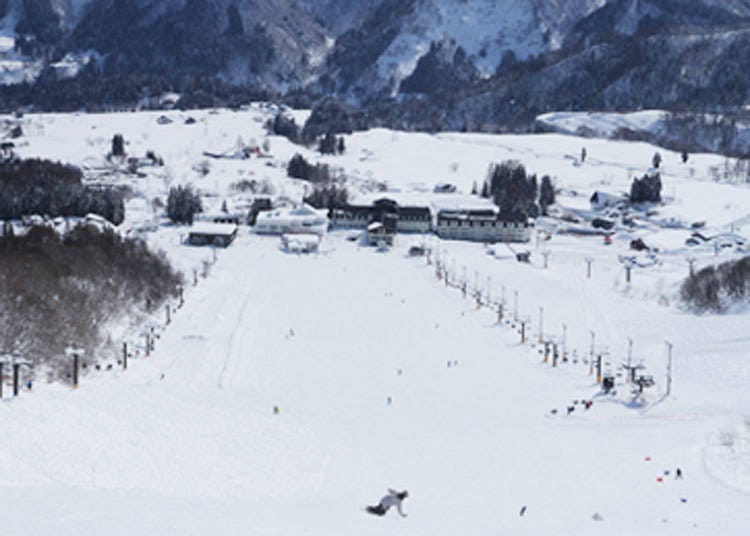 Hakuba Norikura Onsen Ski Resort
Norikura Onsen Ski Resort is another perfect resort for advanced skiers. With a splendid view of the Northern Alps right in front of it, this ski area is a romantic location which feels like your own private resort!

Though wide slopes with easy courses suitable for beginners and families are available, the main attractions are the 38-degree inclined tracks and mogul courses, and with a large number of variations available, it's a place where experts can ski to their heart's satisfaction too!

Besides skiing, powder snow frequently falls in the area too. You can try out snow scooting, telemark skiing, and snowshoes too.
Hakuba Norikura Onsen Ski Resort

白馬乗鞍温泉スキー場

Address

Hakuba-norikura-kogen, Otari-mura, Kitaazumi-gun, Nagano, 399-9422

Phone Number

0261-82-2811

http://www.hakunori.com
6. Hakuba 47 Winter Sports Park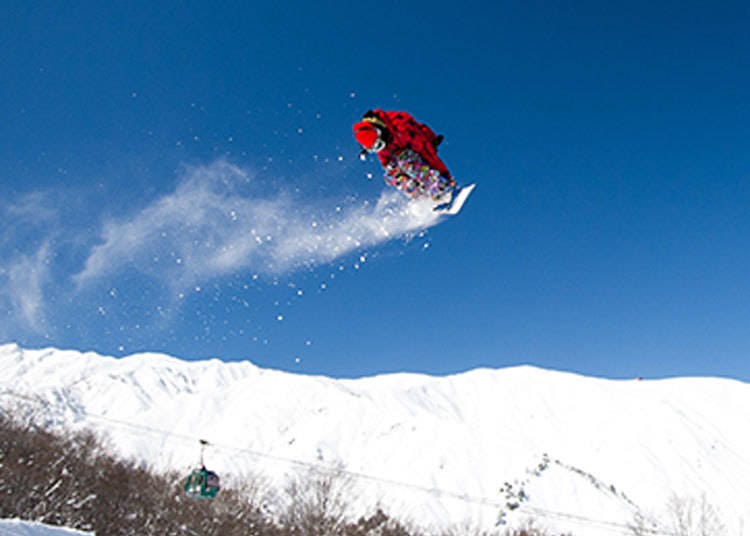 Hakuba Norikura Onsen Ski Resort
The third area we'll be recommending is Hakuba 47 Winter Sports Park. The extremely popular Snow Park in the area is a must-see as well! From half-pipes to kickers, various obstacles and objects are lined up for you to try out.

Though it's a given that getting to ride the snow on your own will be fun, seeing the snowboarders and skiers do their thing in the Snow Park has a charm of its own as well, and is more than enough to give you an enjoyable time. Besides this, this ski area is connected to Hakuba Goryu Snow Resort, another popular ski resort, at the mountain peak.
Hakuba 47 Winter Sports Park

Hakuba47 ウインタースポーツパーク

Address

24196-47 Kamishiro, Hakuba, Kitaazumi District, Nagano 399-9211

Phone Number

0261-75-3533

https://www.hakuba47.co.jp/
Make the most of your trip with the "Hakuba Valley Ticket"!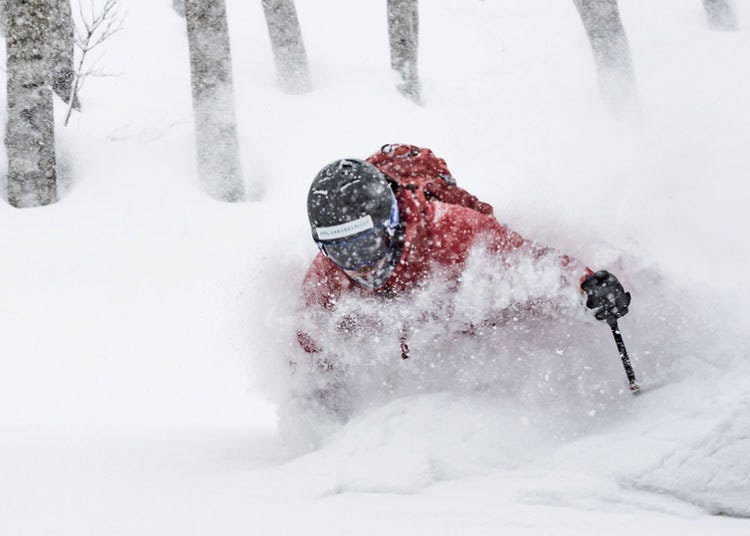 Photo Hiroya Nakata
In Hakuba Valley, there are a total of ten ski areas, including the ones that we introduced. With the "Hakuba Valley Ticket", you can use all ten ski areas. Using just one ticket, you can ski in various ski areas in one day, giving you the most bang for your yen!

From single day tickets to seven-day tickets that are usable over a period of seven days, there are seven types of tickets on sale. For the 2019 to 2020 season, one day tickets cost 6,100 yen for adults, and 3,500 yen for children. (Adults: over 13 years old/ Children: from 6 to 12 years old/ Children under the age of 5 enter for free)

Each ticket can be bought on the internet, from the official web shop.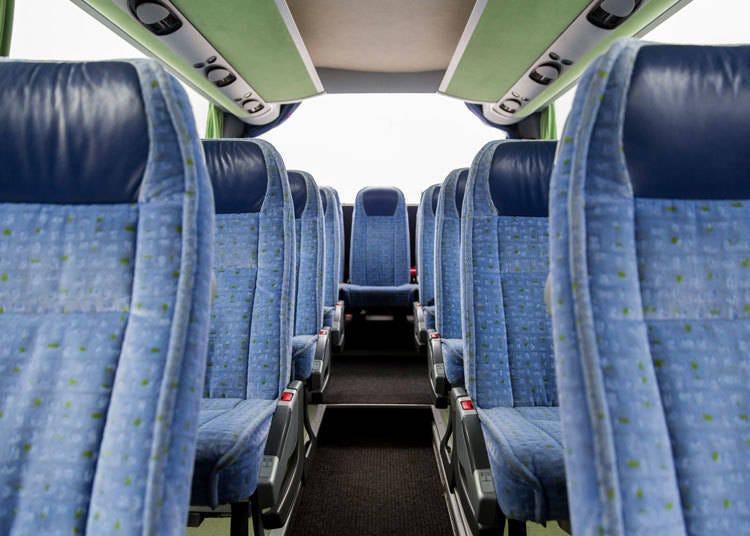 Besides this, the ski areas of Hakuba Valley are connected by shuttle bus, allowing you to enjoy the various ski resorts from just one starting point. Though the shuttle bus usually requires a fare, with the Hakuba Valley Ticket, you can ride the bus for free on the days the ticket is valid for, a major plus point.
* Not valid for night skiing and the night shuttle bus.

If you make proper use of the Hakuba Valley Ticket, you can start out from the beginners' courses, before slowly working your way up to challenging the Olympics courses as you get better! With such ways to enjoy yourself with the ticket, it'll be sure to leave you more than satisfied with your visit.

In Hakuba Valley, there are ten ski areas available, suitable for everyone from greenhorns to seasoned skiers. With its beautiful views of the Northern Alps ranges and lovely snowscapes, do enjoy yourself there!
Hakuba Ski/Snowboard Video Service: HAKUBA-Labo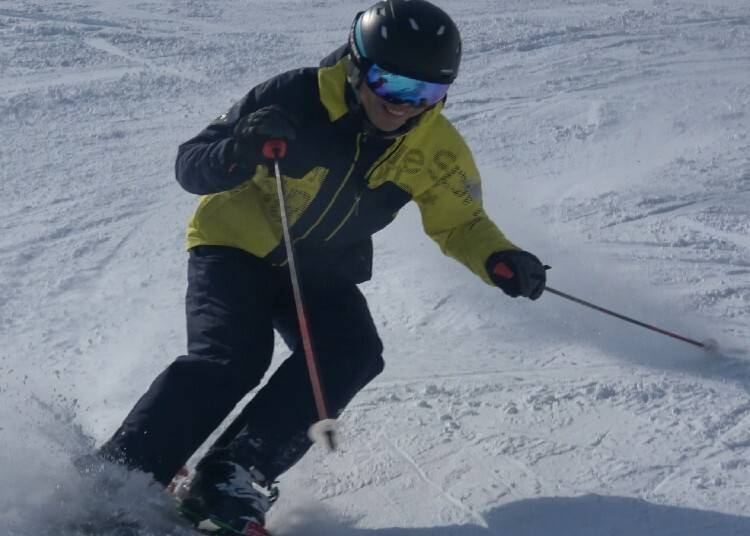 Want footage of your time? Book a professional ski and snowboard photographer in Hakuba!
You will be accompanied by a local professional photographer/videographer who's thoroughly familiar with the slopes. They will take quality 4K footage of you and your group enjoying Hakuba's powder snow.
・Pro videographer will meet you on the slope
・Shoot 4K video of your runs
・Quality service on a budget (30 minutes from 3,000 yen)
・Quick delivery of footage data (online or DVD)
・Taken at Hakuba Happo-One Ski Resort (Others can be consulted)
・Bonus: Slope guide service in English is included

* This Hakuba ski photography/videography service is operated by HAKUBA-Labo. For details, inquiries, and reservations, tap the link below.
*This information is from the time of this article's publication.
*Prices and options mentioned are subject to change.
*Unless stated otherwise, all prices include tax.