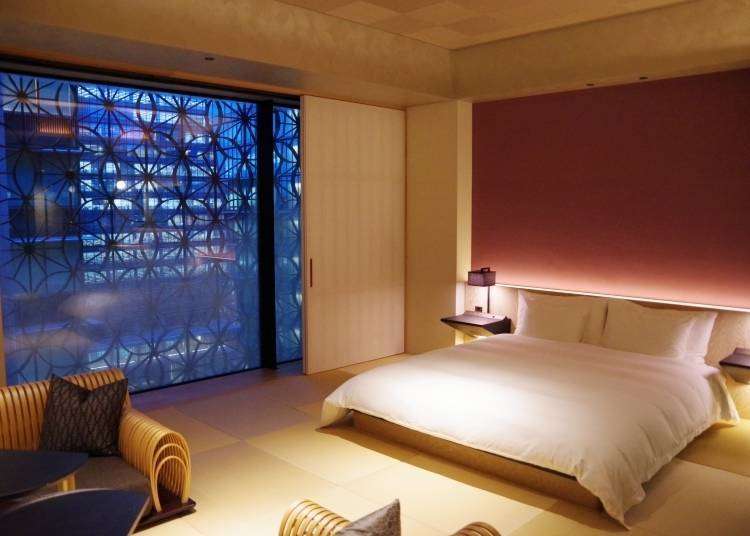 HOSHINOYA Tokyo: the ryokan that's become the talk of the town. While being within walking distance from Tokyo Station, it's created a relaxing space where you can get away from the hustle and bustle of the city, attracting guests from all over the world.

Here we will take you inside HOSHINOYA Tokyo and show you every corner of its stylish space - including rooms, hot springs, and dining!
HOSHINOYA Tokyo: Extraordinary vibes at one of Tokyo's top hotels
HOSHINOYA is a luxury hotel brand operated by Hoshino Resorts, which has been in business for 106 years. They have facilities in Japan, like in Kyoto, Karuizawa, and Fuji, as well as abroad (Indonesia, Taiwan).

Its main strength is its "extraordinary getaway." The resort offers the most exceptional service and most relaxing spaces. Known in Japan as a hotel you will always want to stay in, it's likely to be fully booked during the holiday seasons.

HOSHINOYA Tokyo, opened in 2016, is a "tower ryokan (Japanese inn)" with two floors below ground and 17 floors above, incorporating elements of a ryokan in a vertically elongated space. While traditional Japanese inns are usually wooden one-story buildings, HOSHINOYA Tokyo is a modern Japanese inn that fits perfectly in the city center.
Relaxing spaces start at the very entrance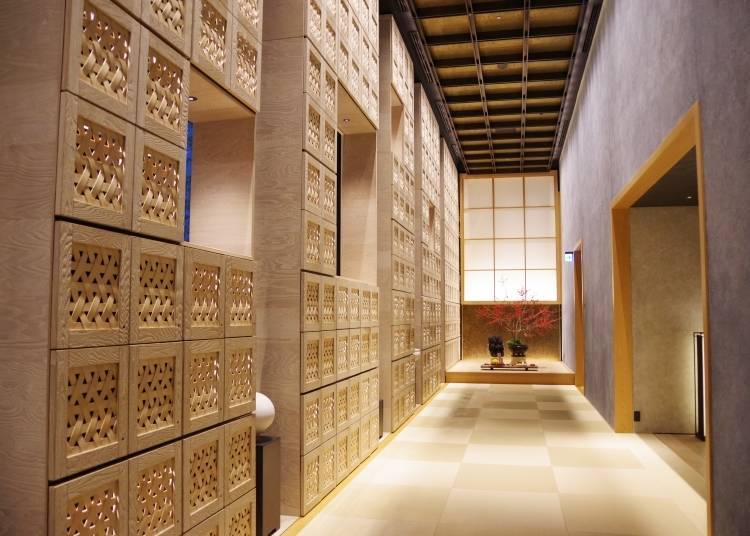 When you cross the large "Aomori Hiba" wooden door believed to be over 300 years old, you will be in an area with tatami and 5.5-meter shoe storage to your left. In HOSHINOYA Tokyo, following traditional Japanese style, this is where you leave your shoes. The smell of the tatami and the gentle pressure of the texture under your feet will gently make you feel more rested already.
The decoration of the entrance changes once a month, according to the seasonal occasions. You will be able to see and feel the seasons through the decoration, like the New Year's ones, or the cherry blossoms in April, or the traditional Japanese umbrella in a rainy season.
The Ochanoma Lounge is available 24h/day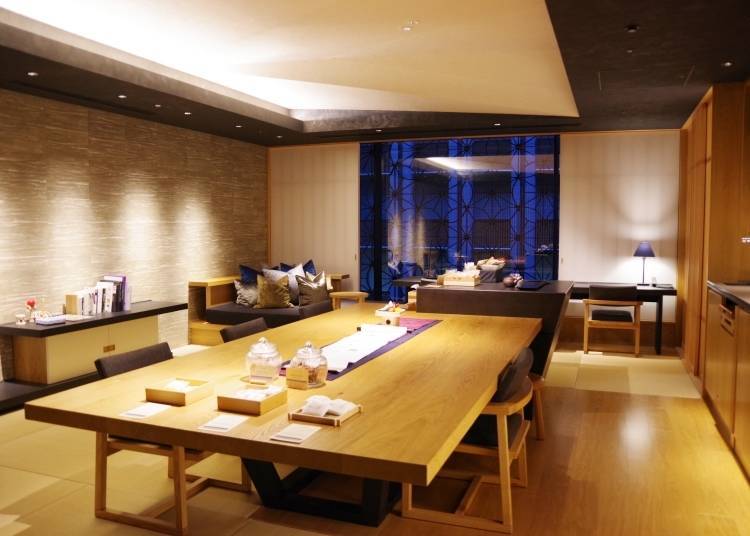 The elevator leading you to the guests' rooms floor opens onto the Ochanoma Lounge. This is where you will go through your check-in with welcome tea and sweets.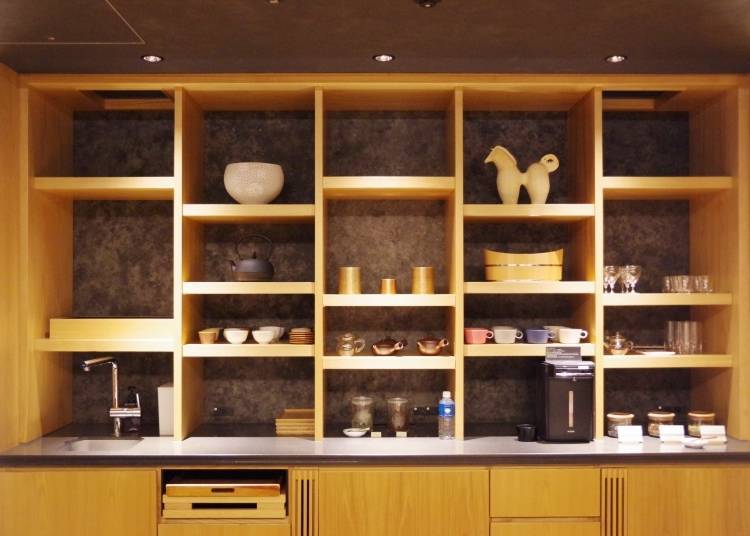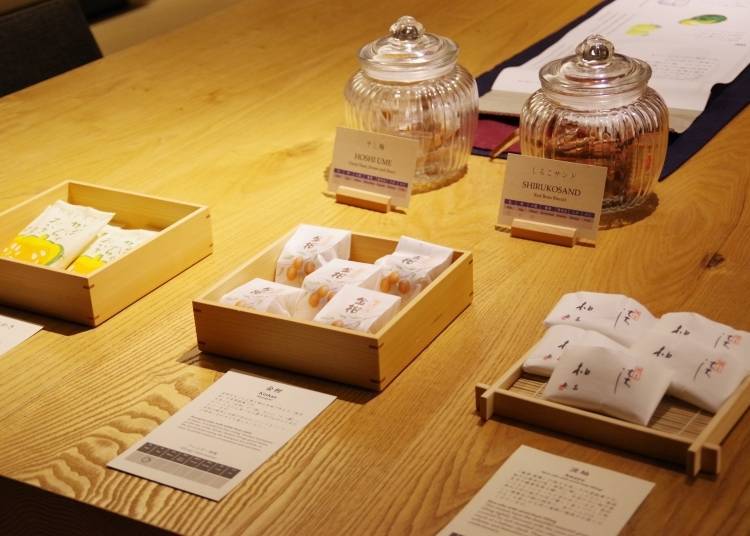 The Ochanoma Lounge is a semi-private open space that can be used by guests on that floor. Of course, it's free and available 24/7! You can make your coffee or tea with the provided tea set, or enjoy seasonal sweets and evening snacks. Each snack presents a description outlining their features, including ingredients, so if you have any food allergies, you can feel safe.

In the morning, you can have complimentary rice balls and miso soup: a fantastic chance for you to experience a real Japanese breakfast.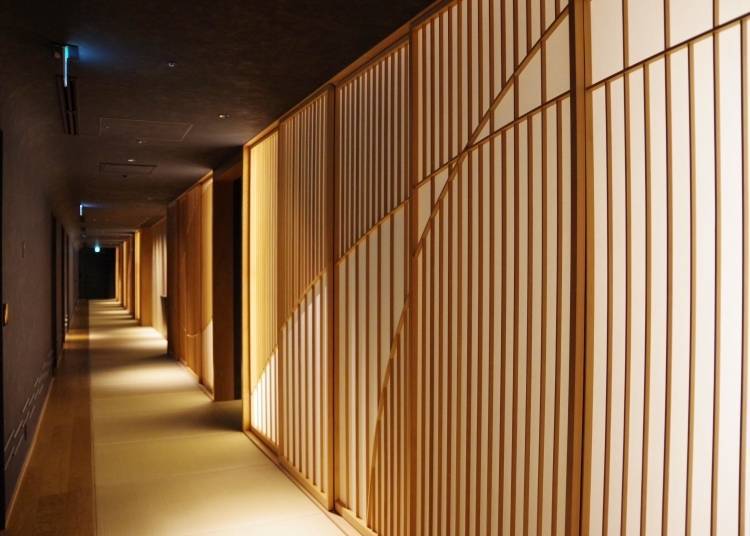 The guest rooms are lined up on the left and right around the tea lounge. Each floor favors luxurious spaces, with only six rooms on each level. The lounge is connected to the guest rooms with tatami so you can move from one to the other comfortably.
Rooms with Tokyo-esque views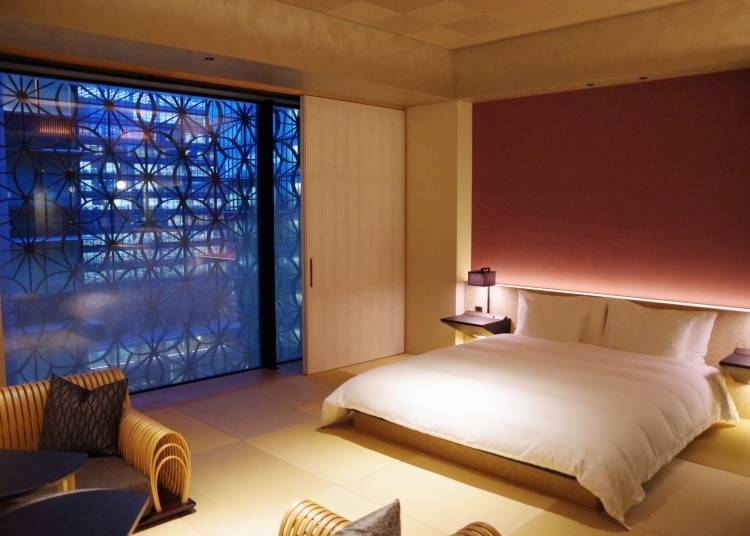 Capacity, two people. Yuri (about 50 square meters). When you open the shoji screen, you will reveal an urban landscape embellished by a lattice with a "hemp leaf" kimono pattern.

Seen from a distance, HOSHINOYA Tokyo appears like a plain black building, but as you approach, you can see that it's covered with a lattice of Japanese kimono patterns. By opening the shoji sliding door, you can see the financial city from the guest room, but from the outside, you cannot see inside the rooms. You can experience the mysterious comfort of floating in an unreal space in the center of the city.
Tables and sofas are designed to lower the center of gravity of the furniture as a whole, creating a peaceful ambiance of the traditional Japanese-syle room. These "tatami sofas" are designed to make it easier for people who are not used to sitting directly on a tatami floor.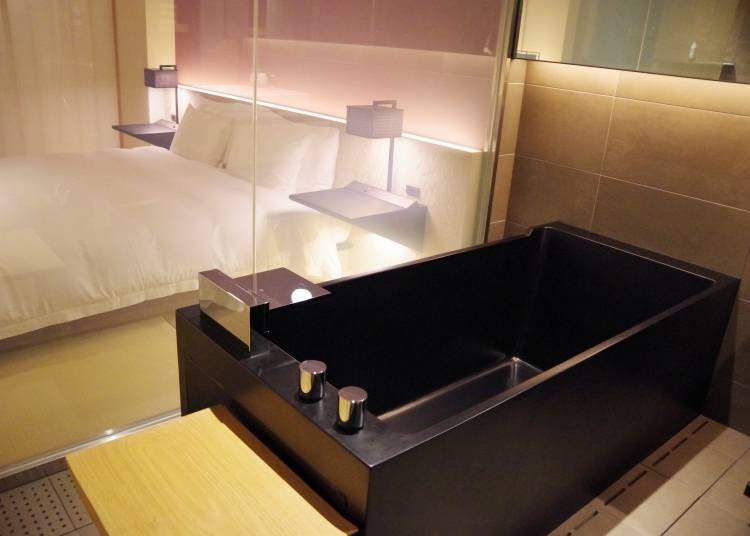 The bath area is encased in a glass window. When you use it, the glass turns white with shade at the touch of a button, creating a private space.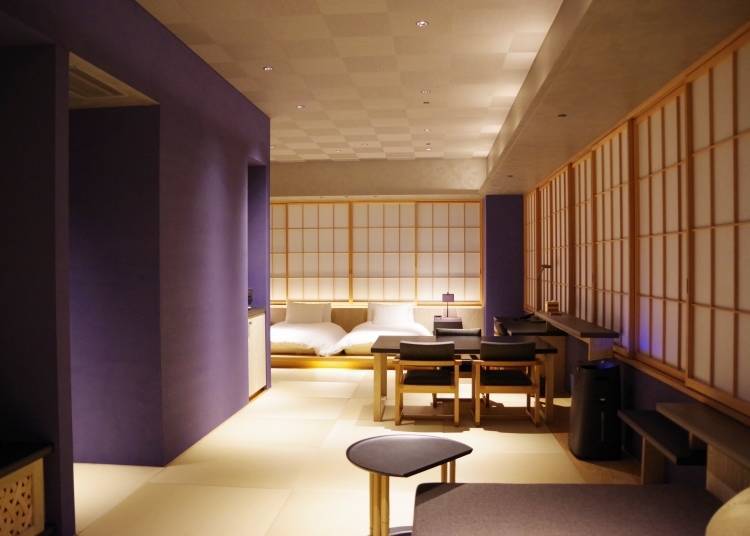 Next up is room type called "Kiku" with a capacity of 3 people (approximately 80 square meters). This is the largest room in HOSHINOYA Tokyo, presenting only one room on each floor. Equipped with a dining table, working desk, and walk-in closet, and more, you will feel like being in a villa.
As you may have noticed from the pictures, there is no clock in any of the rooms at HOSHINOYA Tokyo. It's because they want you to leave the hustling of everyday life behind and fully relax in the ryokan.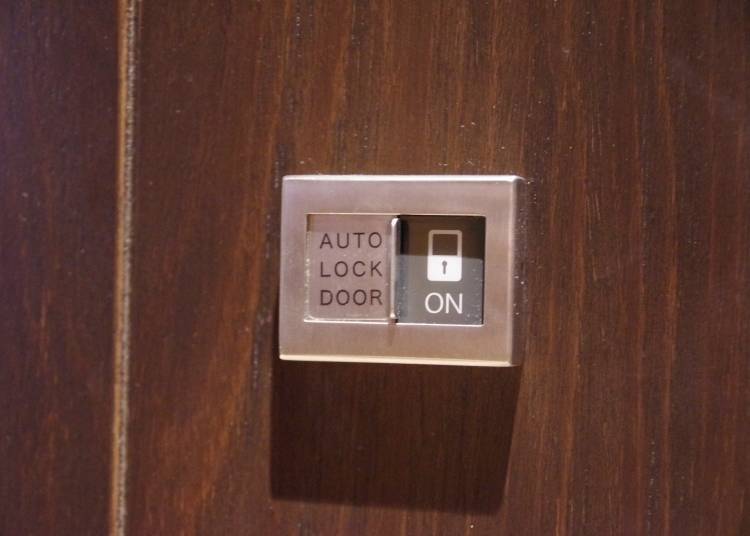 Every room has a switch to prevent the door from automatically locking behind you, so you don't have to bother holding the key when you want to use the ochanoma lounge. The attention to making sure that the guests can have the most relaxing and comfortable experience possible is also seen in the details.
Also, you will find kimono gowns made out of soft materials so that you can be even more comfortable during your stay. These clothes can be used not only in the ryokan but also to walk around in Tokyo Station or the Imperial Palace. How to wear these clothes is also shown in English, so make sure to try!
The highlight is the outside onsen area, surrounded by a 15-meter wall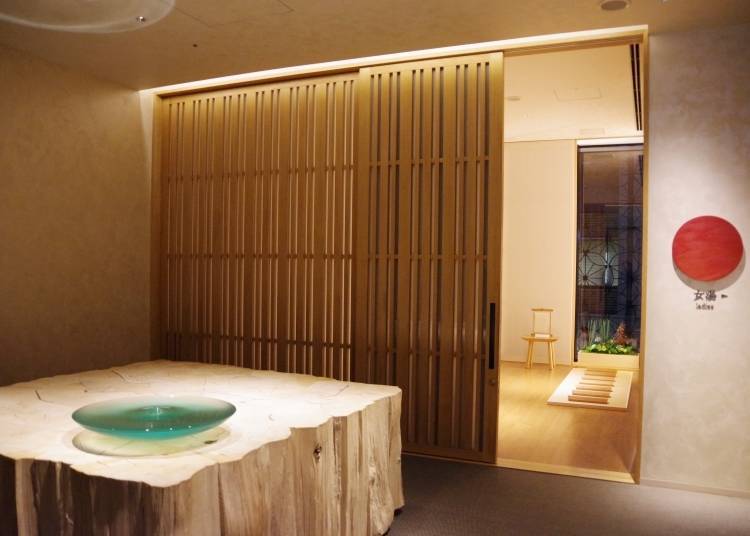 Hot springs are the real gem of Japanese inns. Of course, hot springs are also available in HOSHINOYA Tokyo! Furthermore, the natural hot spring "Otemachi Onsen," draws water from a source 1500 meters below ground, feeding it in open air-baths as well as indoor ones.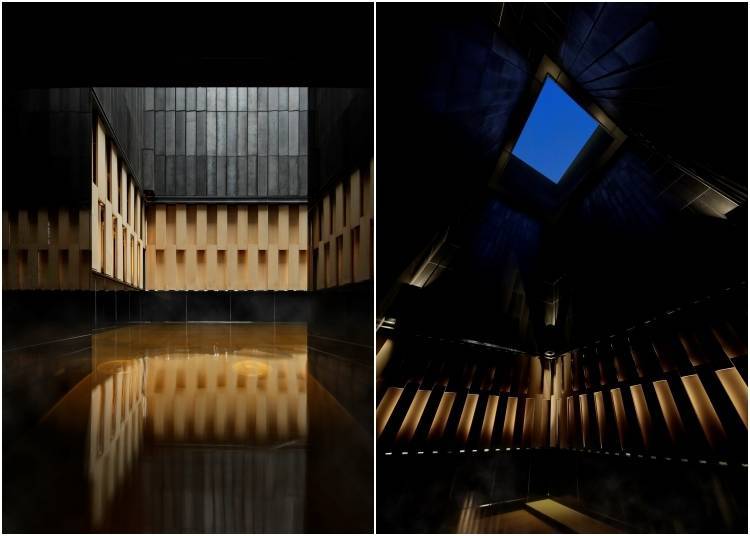 The main feature is an open-air bath surrounded by a 15-meter wall. The sky of Tokyo spreads beyond the high ceiling. No one could imagine there was such a beautiful open-air bath in the center of the city.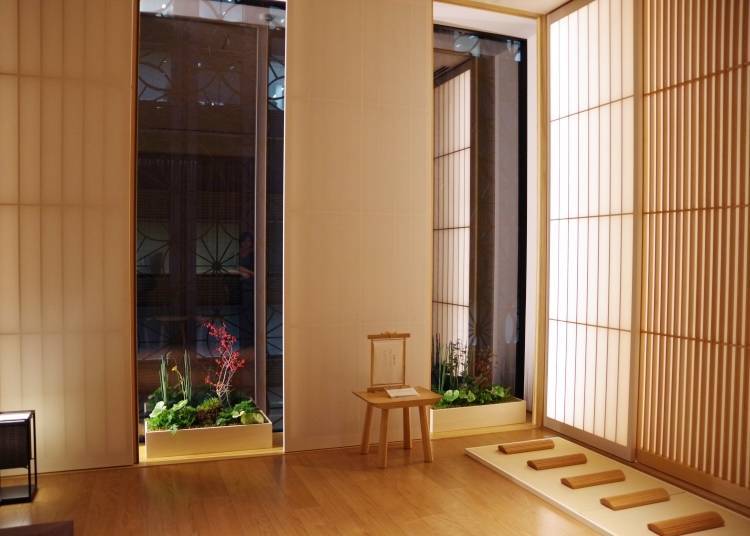 After enjoying the hot spring, you can relax in the spa lounge space. The hot springs in HOSHINOYA Tokyo are opened from 3 pm to 11:30 am the following day, so you can even bathe in the middle of the night, which is rare in a ryokan. If you don't want to meet many people, want to enjoy your bath very early in the morning to fight off that jet lag, or in the middle of the night, now you can.
Dining where you can taste the most exquisite cuisine in a sophisticated space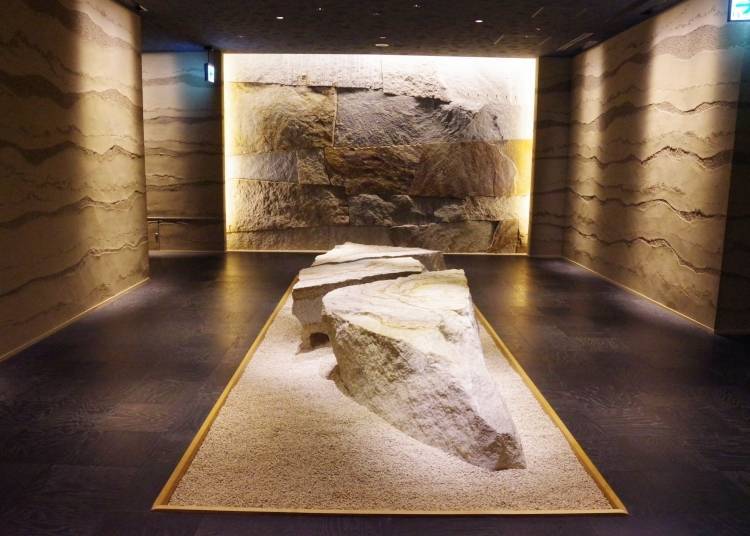 A sophisticated space, like a museum. This is the entrance to the dining area at HOSHINOYA Tokyo. The dining is only open for hotel guests.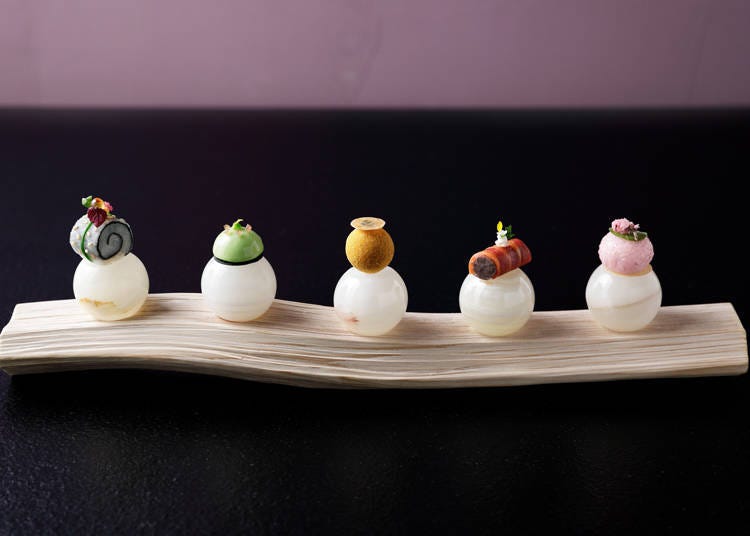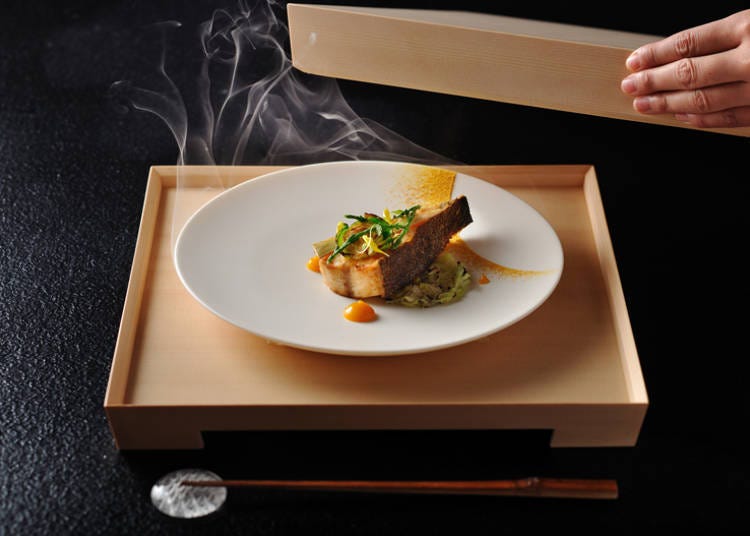 Executive Chef Hamada is the first Japanese person to have won third place in a real French culinary contest "Bocusedor." The full course "Nippon Cuisine" – Japanese ingredients and seasonings with French techniques can only be tasted in Japan. The course meal is 18,000 yen per person (not including tax and 10% service charge).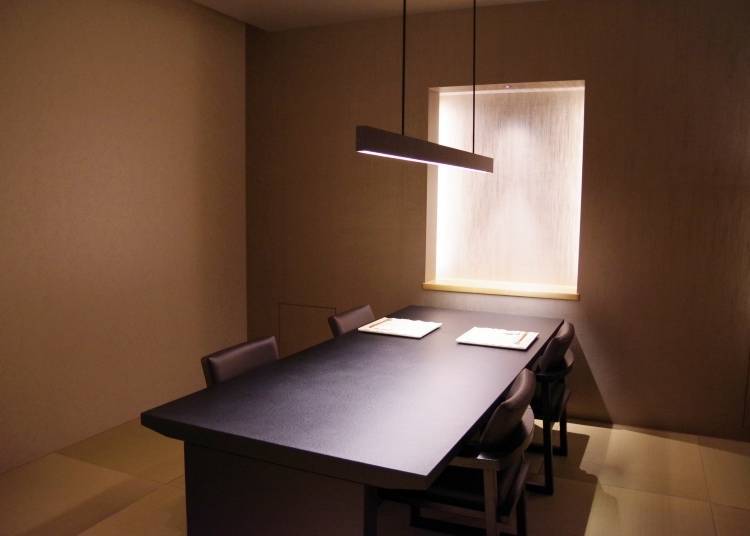 The private dining rooms strive for simplicity, to allow you to concentrate on the food in front of you. You can also access this dining area barefoot.
Breakfast is served between 7 and 11 am. You can relax in your room without having to go to the restaurant for breakfast. Breakfast is served in an Okamochi bento box made of bamboo, giving it a distinctive feel. You can choose between Japanese or Western-style breakfast. There is also a vegetarian menu for the breakfast and all-day menu.
Traditional performing arts in the SAKE lounge. Experience Japanese culture at the 2nd-floor lounge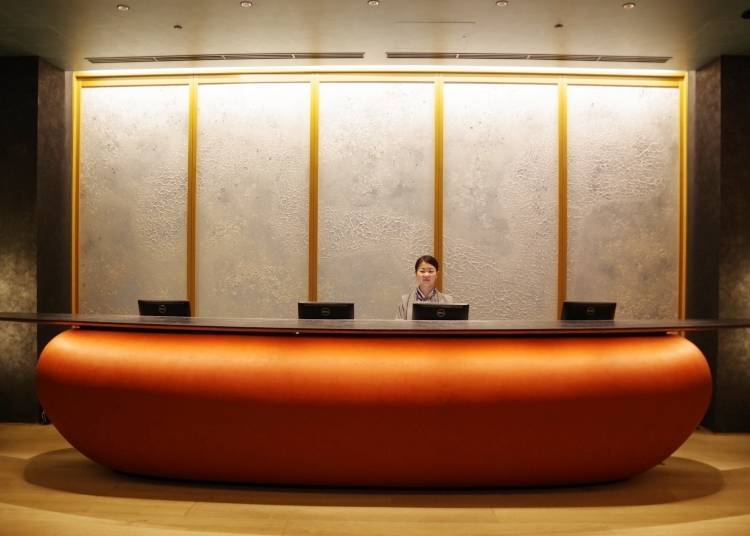 When you check out, go to the reception on the second floor. The wall with Japanese paper in the background looks different depending on the sunlight.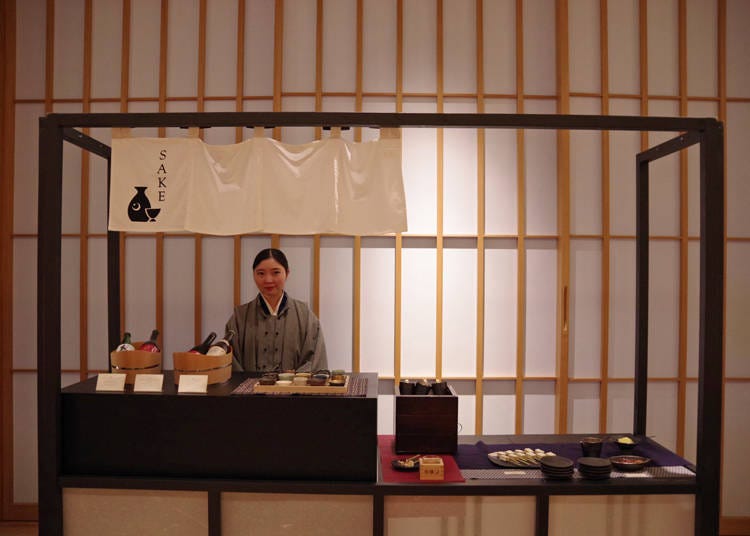 The second floor is also an area where you will feel transported back to the Edo era in Tokyo. Between 5 and 7 pm you will find here the sake lounge, where Japanese Sake and snacks are served.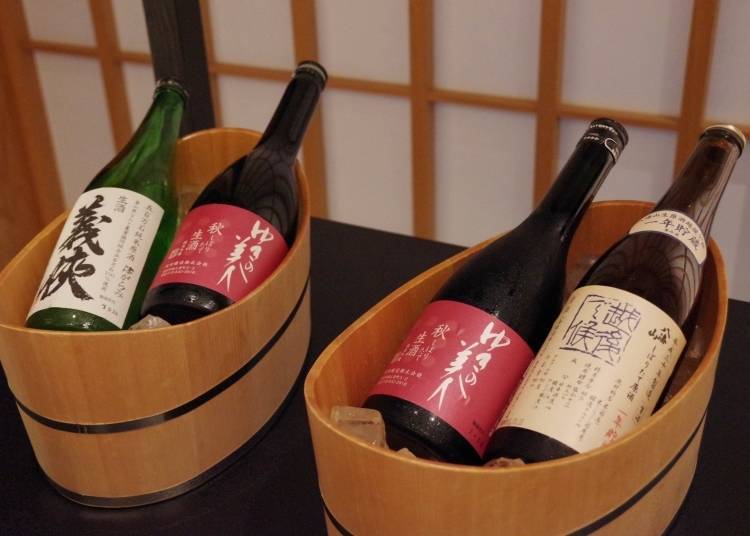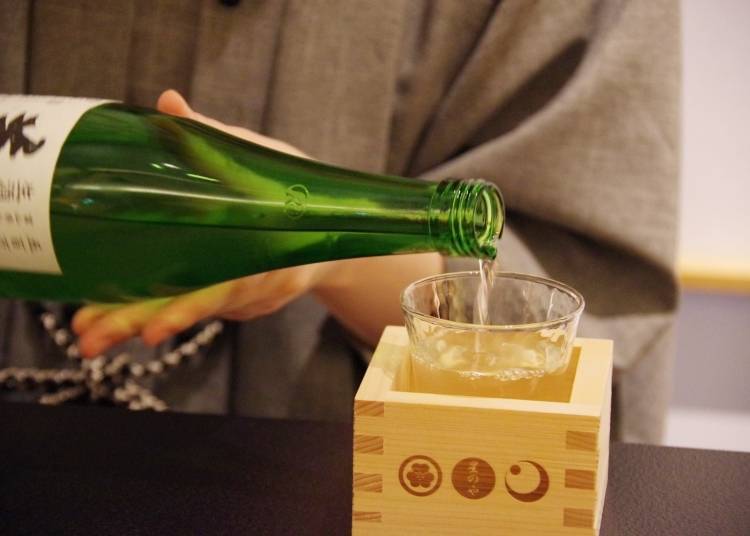 You can enjoy tasting different kinds of sake. Let the staff know of your preferences and find the perfect one for you.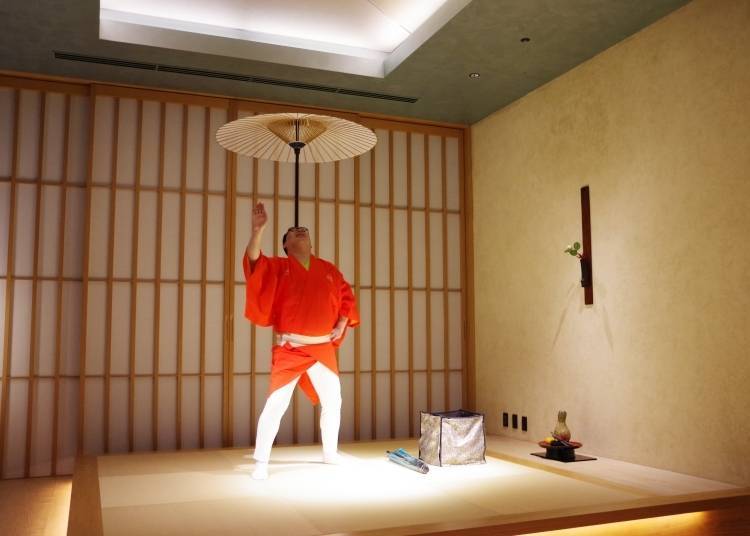 Also, on the second floor's tatami stage, you can enjoy various performances of traditional Japanese arts, and shows, always different, depending on the time. An event help in the sake lounge is Dai Kagura. A traditional Japanese juggling performance such as "Kasa mawashi" where the performers put a Japanese teacup or a traditional sake wooden cup on top of an umbrella and turn it and twist it without dropping the items.

If you are lucky, maybe you will be able to give it a try.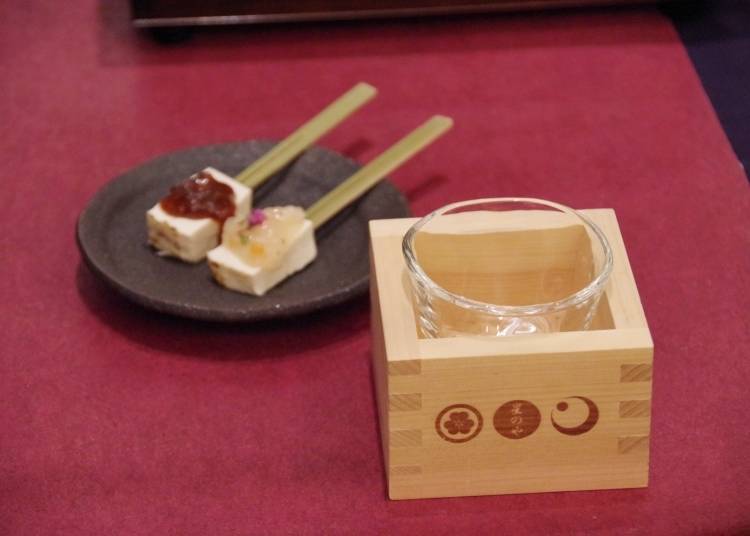 In the Edo era, about 200 years ago, townspeople would watch this juggling performance while drinking sake. Experience the traditional performing arts as if you were traveling back in time to old Edo Japan.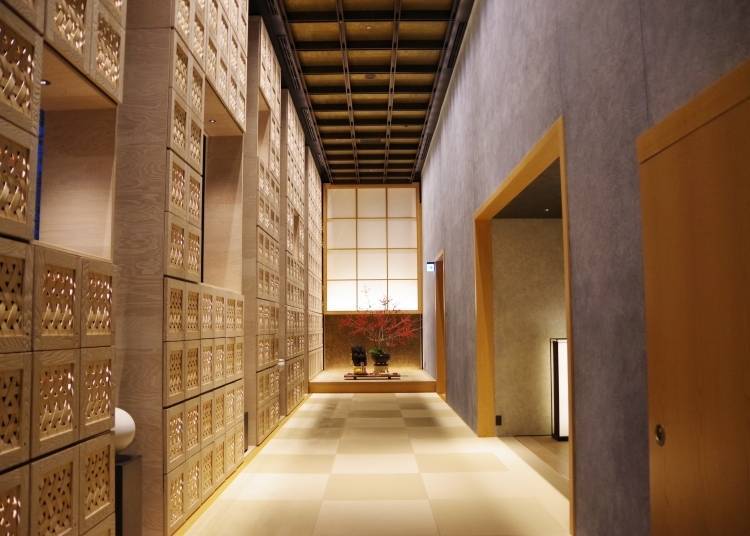 Set in Otemachi, the center of the Japanese economy, HOSHINOYA Tokyo is a place where you can relax and forget about being in a city. Why not enjoying a different Tokyo experience in a modern Japanese-style inn?

Written by Ran Tanaka
星のや東京

Address

1-9-1 Otemachi, Chiyoda-ku, Tokyo

Nearest Station

Access: 10 minutes walking from JR Tokyo Station, Marunouchi North Exit; 2 minutes walking from Tokyo Metro Otemachi Station A1, C2c underground exit.


Rooms: 84 rooms
Hours: Check-in 3:00pm, check out 12:00pm
*This information is from the time of this article's publication.
*Prices and options mentioned are subject to change.
*Unless stated otherwise, all prices include tax.