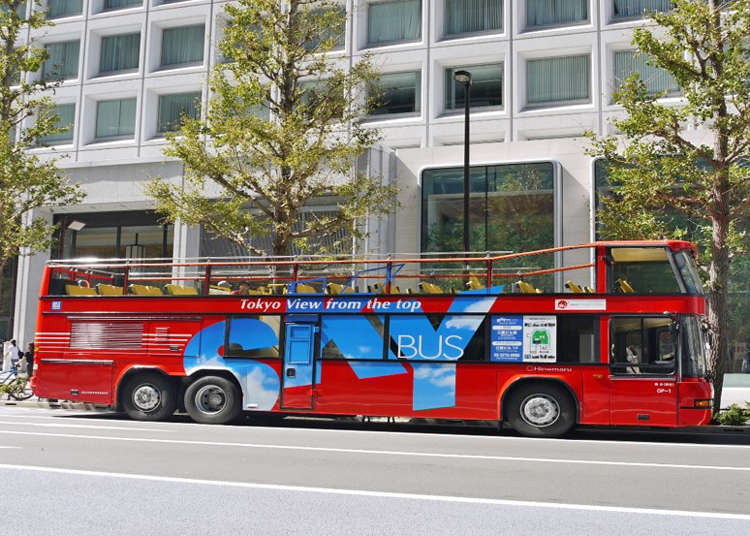 If you are walking on a thoroughfare in Tokyo, you may see an open-top double-decker bus. If it has a red chassis with "SKY" written on it in large sky-colored letters and the seats on the upper deck are yellow, then that is a SKY BUS tourist bus. Lots of people look forward to riding this bus at least once.

That being the case we decided to take a closer look at what it is. Of the several different courses offered we selected the popular one-hour Tokyo Tower and Rainbow Bridge course. We'll tell you everything you need to know from reserving a ticket to riding the bus.
First get a ticket by making a reservation!
1. Making a Sky Bus reservation
You can make a reservation either by visiting its web site or by telephoning. If you go to the web site to make a reservation, click Online Reservation at the top right of the page and after the page opens, select the course you wish to take and time, and then enter your name and contact address to make the reservation. The homepage supports English, Spanish, French, and Chinese, however, the online reservation page is only in Japanese.

(+81)(0)3-3215-0008 (Reception 9:30 a.m. ~ 6:00 p.m.)

Normally there are three Sky Bus courses: the Imperial Palace / Ginza / Marunouchi Course, the Tokyo Tower / Rainbow Bridge Course, and the Odaiba Night View Course. Depending on the season, other courses may or may not be offered, so it is best to first confirm what is available before making a reservation.

1. Imperial Palace / Ginza / Marunouchi Course (about 50 minutes) Adults 1,600 yen, children 700 yen
2. Tokyo Tower / Rainbow Bridge Course (about 50 minutes) Adults 1,800 yen, children 800 yen
3. Odaiba Night View Course (about 120 minutes) Adults 2100 yen, children 1000 yen
The fare for children is for elementary-aged children.
(There is no charge if a preschooler sits on the lap of an adult, however the children fare will be charged if a seat is used.)
* Prices stated are those as of October 2019
2. Purchasing a Sky Bus ticket
Tickets may be purchased at the counter on the first floor of the Marunouchi Mitsubishi Building. If you made a reservation online, then you need to appear at least 20 minutes before the course is to start; give you name and you will be issued your ticket(s).

If you fail to pay, your reservation will be cancelled. Seating is automatically assigned, so after you receive the ticket be sure to confirm where you are to sit. If there are vacancies for a course that day, it is possible to purchase a ticket, but it is advisable to telephone first to confirm whether there is a vacancy or not.

You can get to the Mitsubishi Bldg. ticket counter from JR Tokyo Station in the following way.
Inside Tokyo Station there is a sign in yellow with black letters that says Marunouchi South Exit. Just follow it and go out the ticket gate.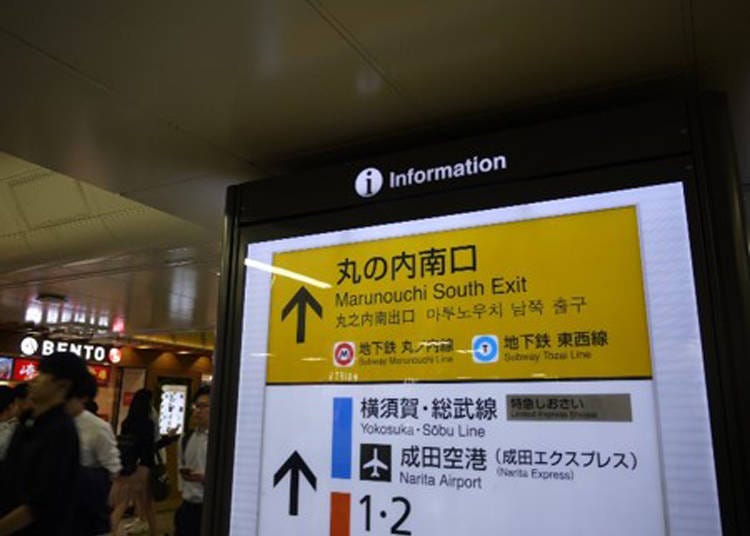 Sign inside Tokyo Station
After exiting the station, go towards the KITTE commercial complex on the left, cross at the pedestrian crossing, turn right, and go straight. You will see the Apple Marunouchi store on the corner. To the left of it is the Mitsubishi Building.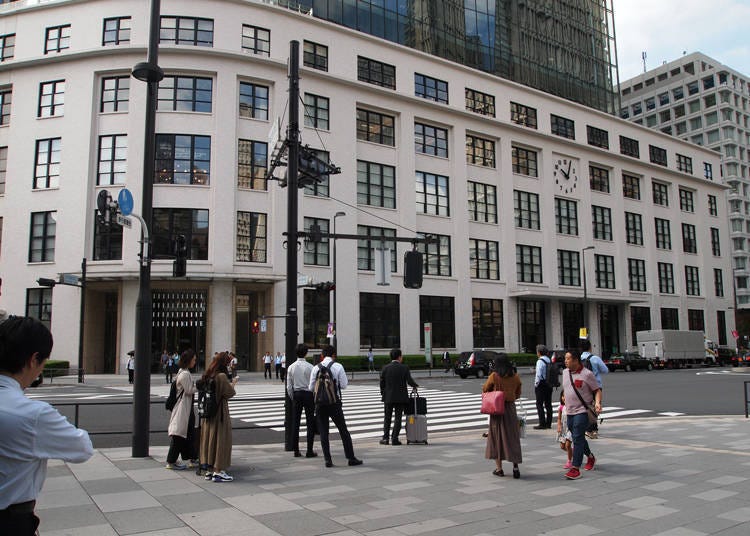 The front of KITTE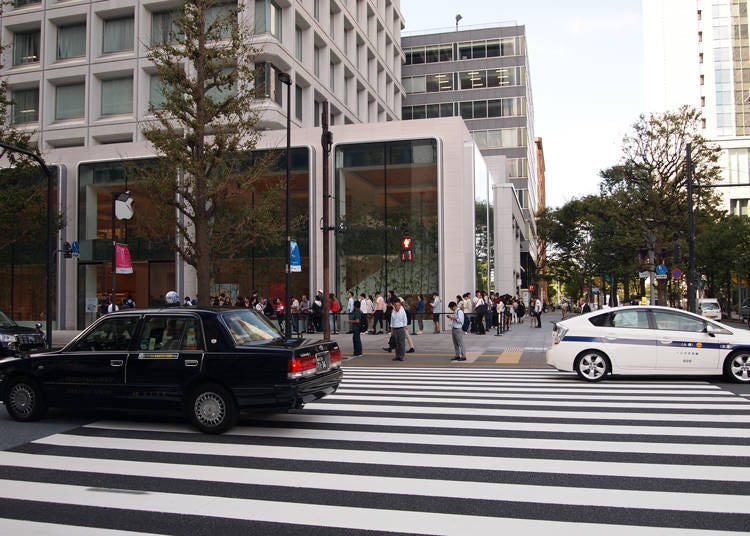 Apple Store next to the Mitsubishi Building
3. Advice regarding riding the bus
The wind on the upper deck can be strong at times, so it is best to avoid wearing miniskirts and skirts that would be blown about by the wind.

Also please note that there is no toilet on the Sky Bus, so you are advised to use a restroom before boarding the bus. (There are restrooms near the boarding area in the back on the first floor of the Mitsubishi Building.)

Large pieces of luggage and strollers must be left on the first floor of the bus. The bus is equipped with an English, Chinese and Korean GPS voice guidance system (except for some courses). Ask for an earphone if you would like to use this service.
Now let's get aboard Tokyo Sky Bus and see the sights of Tokyo!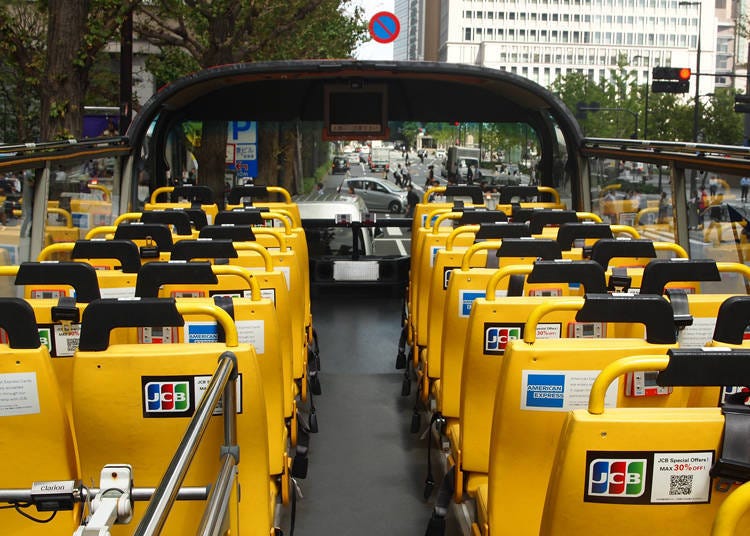 This is what we saw on the weekday Tokyo Tower / Rainbow Bridge Course. This course takes about an hour and follows this route: Mitsubishi Building → Imperial Palace → Tokyo Tower → Rainbow Bridge → Toyosu → Tsukiji → Ginza → Hibiya → Marunouchi.

We got on the bus at 10:30 a.m. when it stopped in front of the Mitsubishi Building. After securing the seat belt, you can get an excellent view of everything around you from this open space.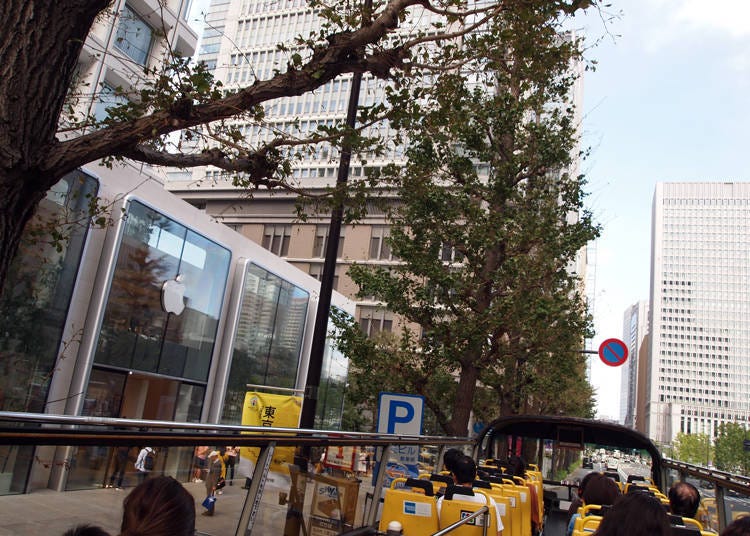 The cheerful greeting from the guide set the mood for the trip as the bus departed. Tokyo Station was on the right and turning left on Gyoko-dori we headed towards the Imperial Palace. Due to its location and good view, some people take wedding photos at Gyoko-dori.
Address

1-1, Chiyoda, Chiyoda-ku, Tokyo, 100-8111
View Map

Nearest Station

Nijubashimae "Marunouchi" Station (Tokyo Metro Chiyoda Line)
10 minutes on foot


Phone Number

03-3213-1111
While enjoying the scenery of the trees outside the Imperial Palace and traditional architecture of buildings, the bus took us down Hibiya-dori and then past the Meiji Seimei-kan. Completed in March 1934, the Meiji Seimei-kan was the first Showa Era building to be designated as an important cultural property; one's eyes are drawn to its heavy-duty construction and elegant hand-carved sculptures. It was spared the ravages of war and today there are tours through the building where visitors can see exhibits showing the changes that have taken place over the years.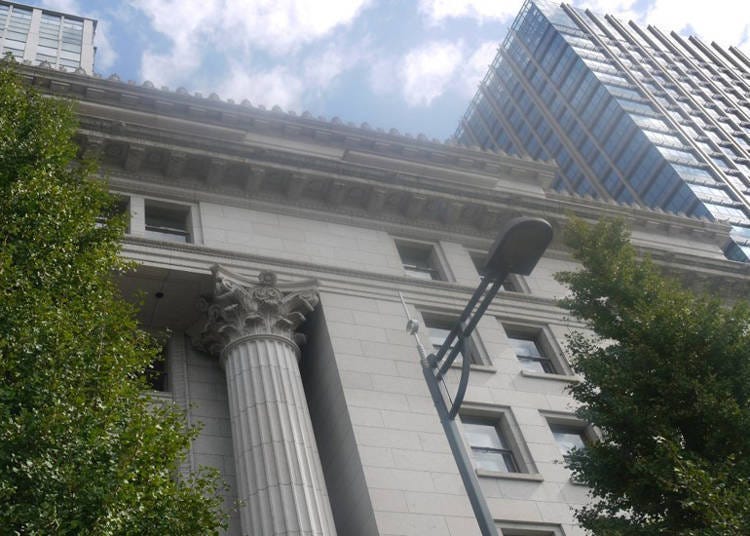 After passing the Meiji Seimei-kan, The Peninsula Hotel and Tokyo Midtown Hibiya next came into view. Opened in 2018, Tokyo Midtown Hibiya was constructed as a cultural center and among the 60 tenants is the Toho Cinemas Hibiya, the largest cinema complex in Tokyo.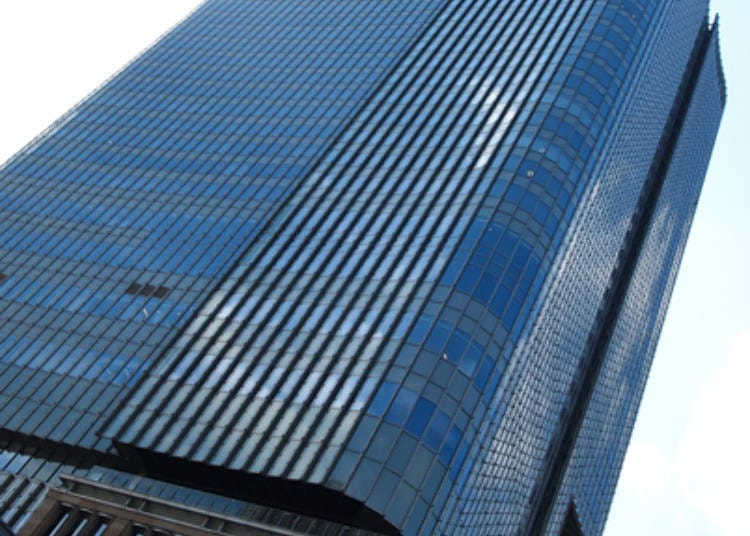 Tokyo Tower came into view on the right. It is a symbol of Tokyo that has played many roles and was the tallest free standing radio tower in Japan before being surpassed by Sky Tree. Completed on December 23, 1958, the red (actually it is a yellow-red called "international orange") and white colors of this 333-meter tall structure stand out vividly attracting visitors, the number of which had reached 180 million in 2018.
Address

4-2-8, Shibakouen, Minato-ku, Tokyo, 105-0011
View Map

Nearest Station

Akabanebashi Station (Toei Oedo Line)
5 minutes on foot


Phone Number

03-3433-5111
Currently, most of the radio telecommunications have been moved to Tokyo Skytree, but it has remained a popular tourist attraction due to its view from the observatory and gorgeous lighting.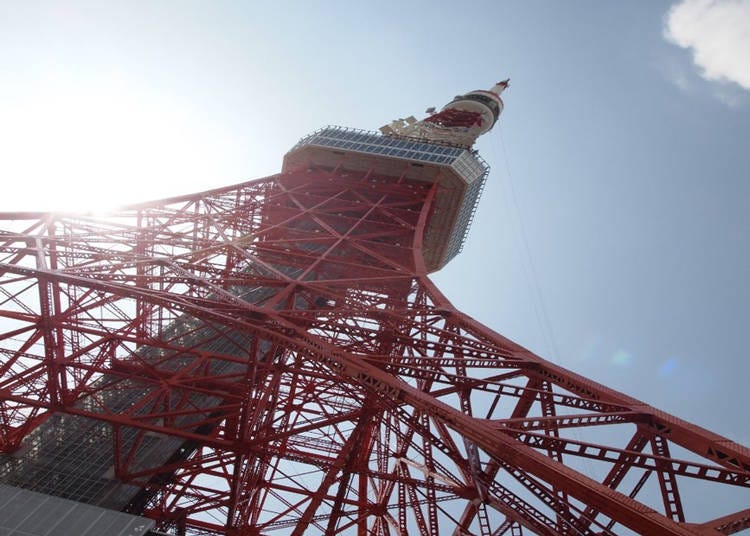 The bus next proceeded on to Rainbow Bridge. Riding atop this open-air bus and zipping under road signs as we took the Metropolitan Expressway was as thrilling as riding a roller coaster. Needless to say it would be impossible to use a parasol up here because it would be blown away. The wind in our faces as we sped along the expressway was exhilarating.
When you come to the Rainbow Bridge, the beautiful harmony of sparkling Tokyo Bay and skyscrapers are a beautiful sight. This is a popular site used for shooting scenes for movies and television dramas. The Fuji TV building, famous for its spherical observatory, is an iconic building in Odaiba that, no matter how often you have seen it, it is still fun to see again. It was designed by Kenzo Tange.
Address

3-33-19, Kaigan, Minato-ku, Tokyo, 105-0022
View Map

Nearest Station

Odaiba-Kaihinkoen Station (Yurikamome)
5 minutes on foot


Phone Number

03-5442-2282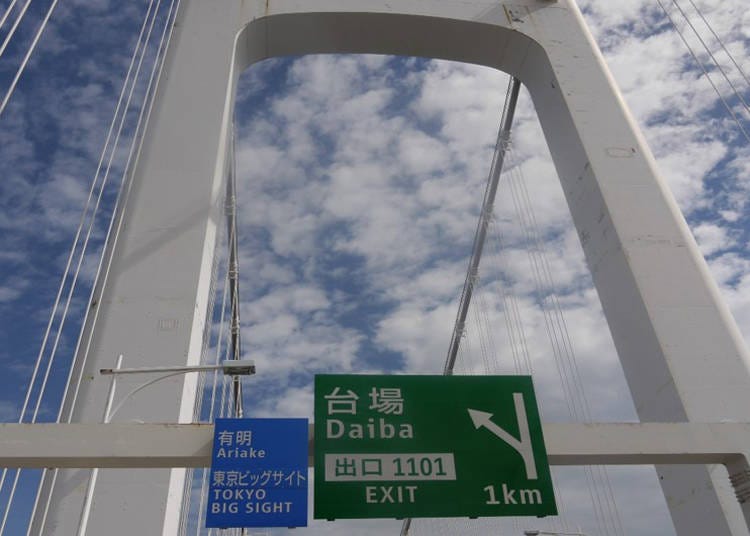 From Rainbow Bridge you can see the Toyosu Market on the left. The Toyosu Market was opened in 2018 as a new market for marine products and fruit and vegetables replacing the Tsukiji Market that was deteriorating due to old age. There is a Tourist Hall and a Visitors Deck for watching the tuna auctions that are open to the general public. Seeing the large tuna lined up and being auctioned one after another is a very impressive sight. If you have the opportunity you should pay it a leisurely visit.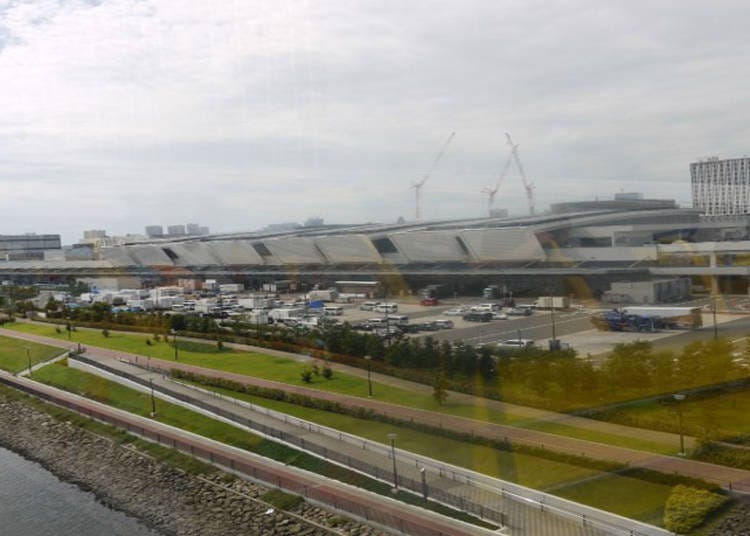 Beyond Toyosu Market, you can see stadiums and athlete villages under construction for the 2020 Tokyo Olympics.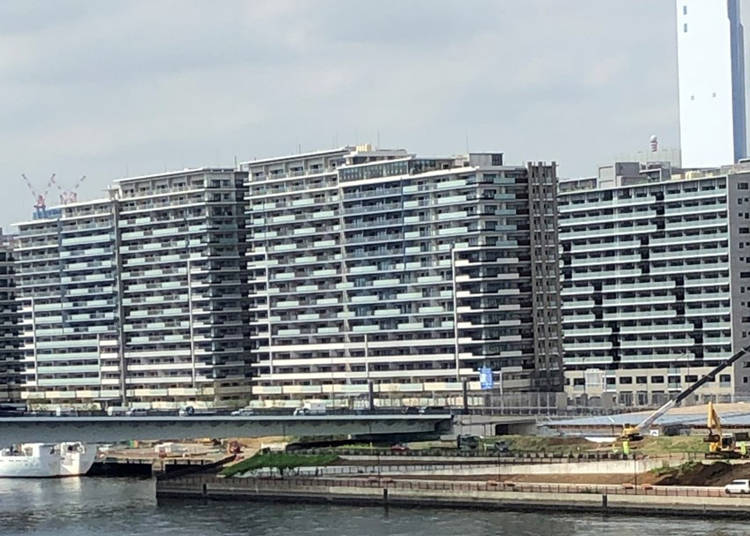 When you cross the Kachidoki Bridge, which is an important cultural property and the largest domestic drawbridge spanning the Sumida River, you will see the former market site in Tsukiji. There were plans to make a new road and parking lot there, but as there are still many shops outside the site visited by many customers those plans have been put on hold. The best time to visit the Outer Market is between 9:00 a.m. and 2:00 p.m.
Address

Amount of 1,000 ridge 1F, 4-16-2, Tsukiji, Chuo-ku, Tokyo, 104-0045
View Map

Nearest Station

Tsukijishijo Station (Toei Oedo Line)
1 minute on foot


Phone Number

03-3541-9444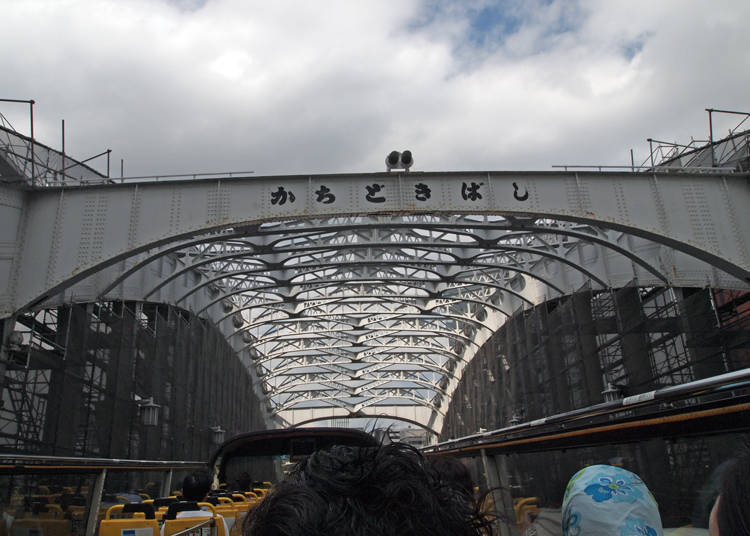 The bus next headed to Ginza. First the Kabukiza came into view on the right. It has undergone several transformations since it first opened in 1889 and is now in its 5th reincarnation. (Designed by Kengo Kuma). The building has maintained its impressive cusped-gable architectural style called Karahafu and is a gorgeous landmark that this area cannot do without. Behind it is the Kabukiza Tower. On its 5th floor is the Kabukiza Gallery where Kabuki costumes and props are displayed and events are held.
Address

4-12-15, Ginza, Chuo-ku, Tokyo, 104-0061
View Map

Nearest Station

Higashi-Ginza Station (Tokyo Metro Hibiya Line / Toei Asakusa Line)


Phone Number

03-3545-6800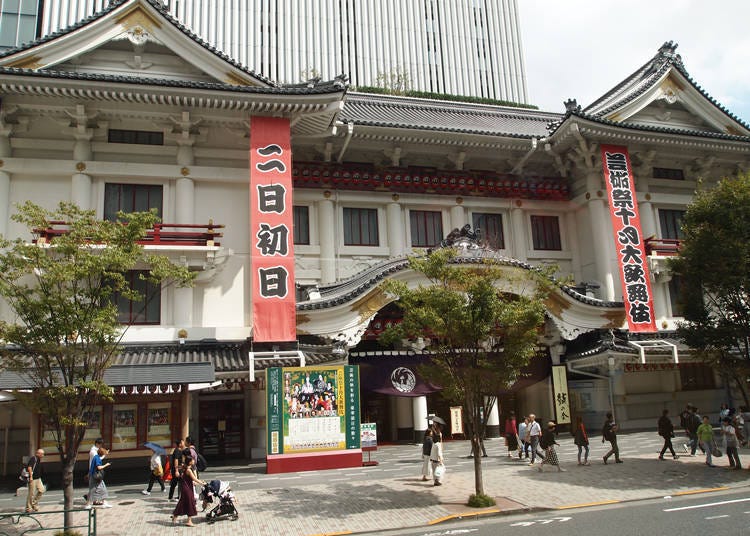 The bus next went down the middle of Ginza near Ginza 4-chome, one of the most glamorous shopping areas in Japan. Here is located the iconic Wako main building so associated with Ginza as well as numerous famous brand-name flagship stores such as Longchamp, Giorgio Armani, and Hermes, all of which can be seen from the top open-deck of the Sky Bus.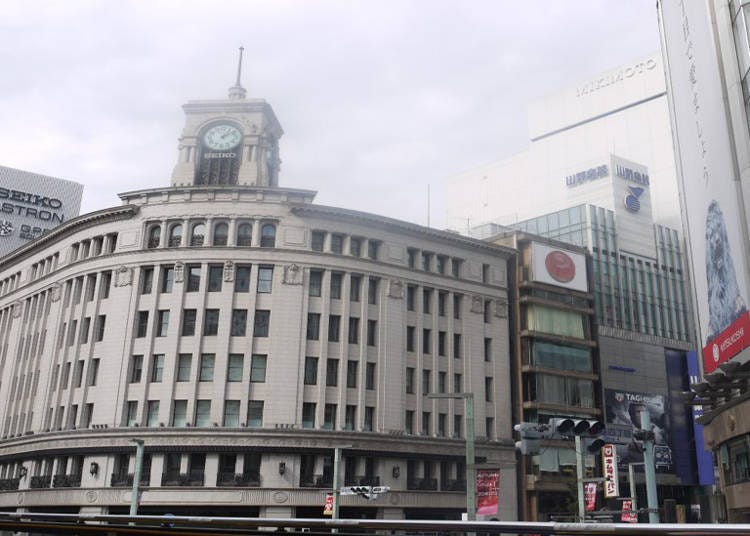 As you cross the Sukiyabashi intersection the Ginza Sony Park and Tokyu Plaza Ginza will be on your left before you go under the overpass. It is so low it almost looks like it will hit your head. Thinking that, I involuntarily ducked my head.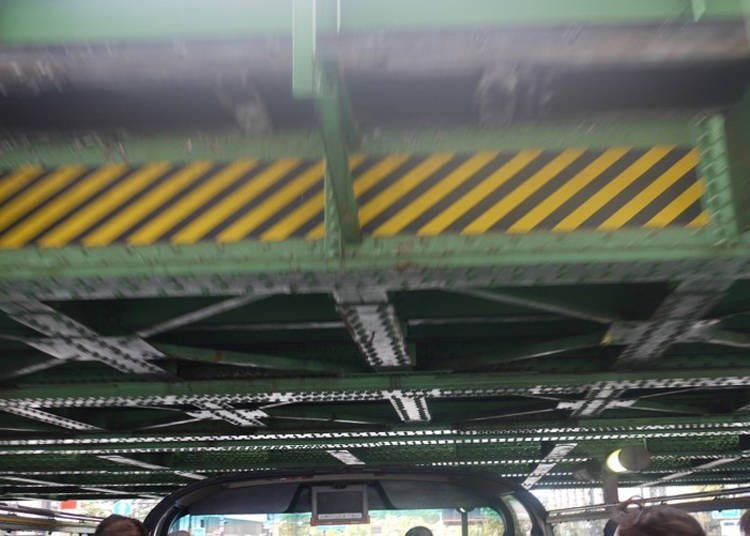 Finally we ended up back in Marunouchi. Marunouchi is a beautiful part of the city noted for its ample use of brick, for which Tokyo Station is especially noted. Finally back at the bus stop, it did not seem like the tour had lasted about hour because it was so satisfying.
Address

Around Marunouchi, Chiyoda-ku, Tokyo 2-3 chome, 100-0005
View Map

Nearest Station

Tokyo Station (Tokaido Shinkansen Line / Hokkaido Shinkansen Line / Tohoku Shinkansen Line / Akita Shinkansen Line / Yamagata Shinkansen Line / Joetsu Shinkansen Line / Hokuriku Shinkansen Line / JR Tokaido Main Line / JR Yokosuka Line / JR Sobu Main Line / JR Sobu Main Line (Rapid) / JR Keihin-Tohoku Line / JR Yamanote Line / JR Chuo Main Line / JR Keiyo Line / JR Ueno Tokyo Line / Tokyo Metro Marunouchi Line)
1 minute on foot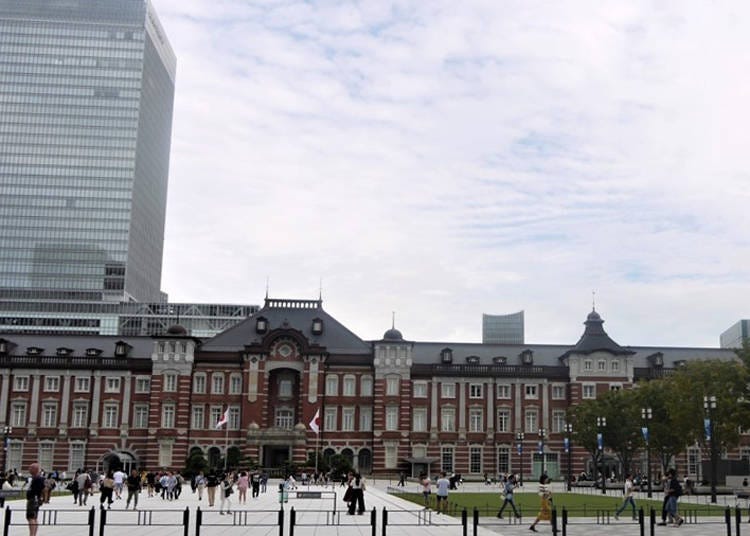 Sky Bus is a convenient and comfortable vehicle offering several sightseeing courses for those who are wondering where to go and those who want to explore various places quickly. If you find yourself in Marunouchi and have an hour to spare, consider taking a Sky Bus tour.
スカイバス東京チケットカウンター

Address

Mitsubishi Building 1F, 2-5-2 Marunouchi, Chiyoda-ku, Tokyo

Nearest Station

Access: 3-minute walk from the Marunouchi South Exit of Tokyo Station


Phone Number

03-3215-0008

Hours: 9:00 a.m. ~ 6:00 p.m.
*This information is from the time of this article's publication.
*Prices and options mentioned are subject to change.
*Unless stated otherwise, all prices include tax.
Recommended places for first-time visitors to Tokyo