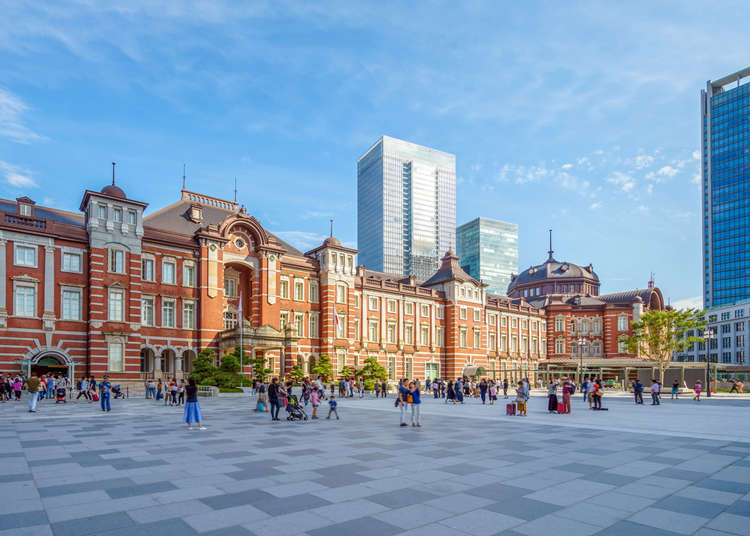 Tokyo Station is a famously huge train terminal with a uniquely retro air to it that is serviced by trains and buses connecting it to all parts of the country. It's also the starting terminal for the Shinkansen Lines and the gateway to Tokyo in every sense of the word. When you go out the Marunouchi side of Tokyo Station, which is in fact a designated "national important cultural property", you will be greeted by tall, modern buildings and beyond them, the expansive, beautiful gardens surrounding the Imperial Palace.

Rich in nature with spacious sidewalks, this area has an open feel to it that belies it being in the middle of a bustling metropolis. Moreover, the area has a number of attractions from standard old classics to the very new that are popular with sightseers. These include not only sightseeing spots, but places where you can enjoy delicious meals as well as shopping!

Here are 30 places around Tokyo Station, Marunouchi, and the Imperial palace we recommend.
About the Marunouchi Area: Imperial Palace, Tokyo Station, and More!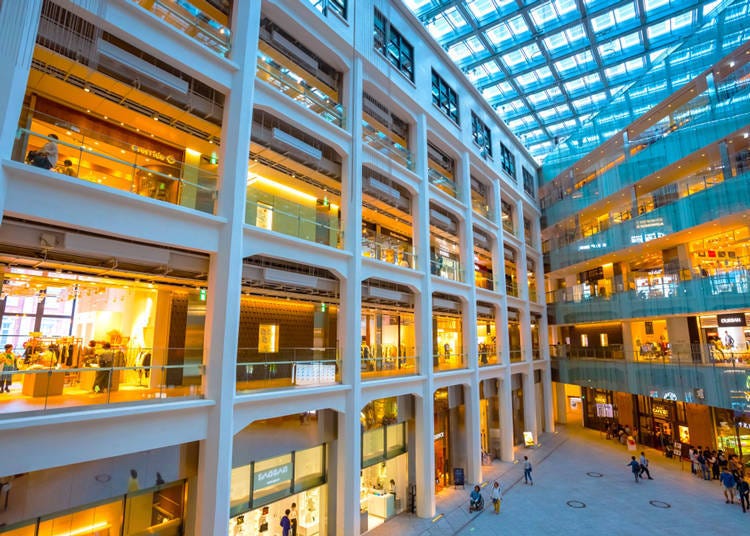 cowardlion / Shutterstock.com
The Imperial Palace is overwhelmingly popular among tourists, accounting for about half of the 128,000 visitors to the Imperial Palace in 2018. Many people visit the area around Tokyo Station and Marunouchi for the purpose of seeing the Imperial Palace, a well-known symbol of Japan.

Previously the area was primarily a business district, but with the recent influx of visitors, the area has steadily and rapidly undergone transformations that have made it popular for shopping and enjoying so many other forms of entertainment.

One such form of entertainment is in enjoying the many different types of food that can be found here, especially in Tokyo Station which has everything from traditional boxed lunches to sweets as well as other popular goods to delight shoppers. This area has many good sightseeing attractions in addition to the Imperial Palace.
Marunouchi: Home to modern new buildings popular with sophisticated shoppers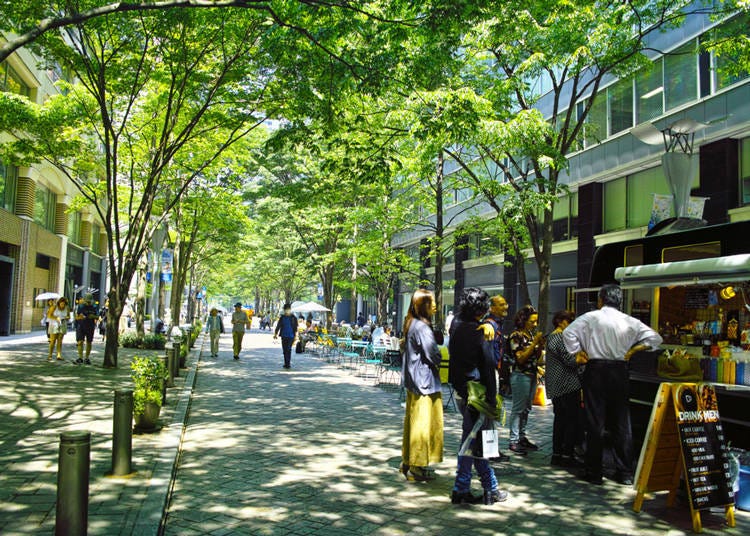 7maru / Shutterstock.com
The Marunouchi area is constantly being redeveloped resulting in a steady increase of new high-rise office buildings. Many state-of-the-art commercial facilities have emerged, and there has been a sharp increase in the number of people who now come here to enjoy shopping which is a dramatic change from being a business district where once only businessmen in suits were seen.

That being said though, Marunouchi is still Japan's financial and economic center. Although still a business district, it has become popular with more people as a relaxed, sophisticated place for shopping and dating.

Marunouchi has also seen an increase in luxury hotels that are especially popular with foreign visitors. These include the Shangri-La Hotel Tokyo, Hotel Metropolitan Marunouchi, and the Tokyo Station Hotel, all of which are close to Tokyo Station and as such have excellent access not only to Tokyo but also to other parts of Japan making them ideal as bases for sightseeing. Another advantage this area has is that it is only about a 10-minute walk away from the Imperial Palace.
Of particular interest in the Marunouchi area is Marunouchi Naka-dori, a beautiful tree-lined street with stone pavement. Marunouchi Naka-dori runs to Yurakucho, an area that has long been popular, and is lined with stylish shops, hotels, and art spots of which the Marunouchi Building and Shin Marunouchi Building are central. This area is popular for the fine dining, shopping, and art stores that can be enjoyed here in a relaxed atmosphere.
Imperial Palace: Symbol of Japan where you can feel the remnants of Edo Castle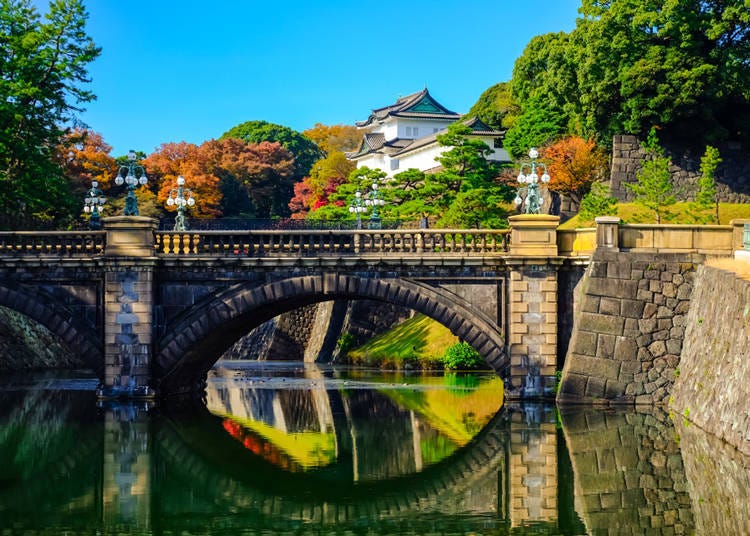 When you pass through the Marunouchi building district from Tokyo Station, you will come upon the Imperial Palace, an oasis of natural beauty in the middle of the metropolis.

The Imperial Palace was formerly Edo Castle where the Tokugawa Shogun lived about 400 years ago, but now it is the residence of the Emperor and Empress and where various ceremonial palace events are held.

Anyone can freely stroll about the Kokyo Gaien National Garden where the remnants of Edo Castle and the beauty of Japanese traditional gardens can be enjoyed.
One of the most popular spots for taking photos is Niju Bashi, the pair of bridges that run from the square in front of the Imperial Palace to the main gate.

The palace grounds cannot be freely entered, however on January 2nd and the Emperor's birthday, which falls on February 23rd, the gates are opened and the general public is allowed inside to hear a message given by the emperor.

In addition, if you apply in advance through the Imperial Household Agency, you can participate in general tours around the grounds. Many foreign visitors take advantage of this because in addition to Japanese, there are audio guides available in English, Chinese, Korean, French, and Spanish.
Tokyo Station: You don't need to ride a train to enjoy its attractions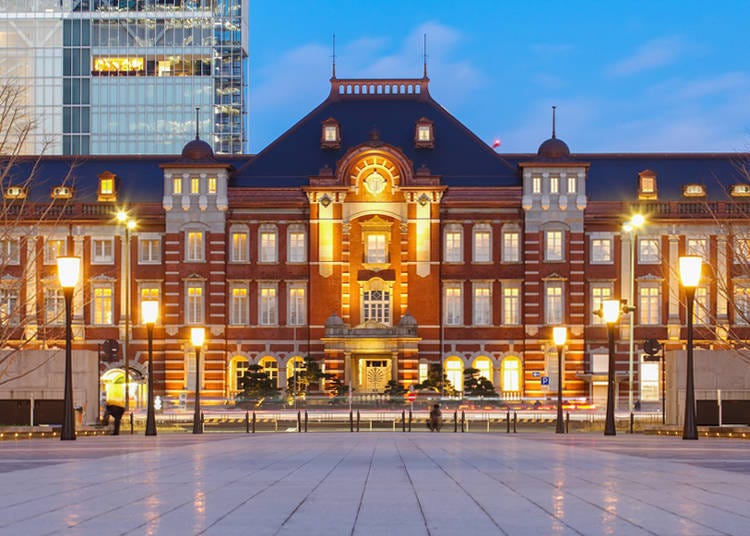 Tokyo Station, the gateway to Tokyo, is the largest terminal station in Japan and has the most arrivals and departures.

This beautiful structure constructed with about 850,000 bricks is also called the Red Brick Station and is designated as an important cultural property of the country. The view is especially enchanting when the facade is illuminated at night.

There are many highlights, such as the reliefs in the dome ceiling, and the Tokyo Station Hotel, which features an interior that is in harmony with that of the Marunouchi Station building.
In addition, Tokyo Station contains commercial facilities, such as GRANSTA and Ecute Tokyo, as well as restaurants, confectioneries, and select shops.

Here you can obtain a train station boxed lunch of one of the more than 200 types available from throughout the country which makes it very popular with Japanese and foreign tourists alike. You may be overwhelmed by the broad diversity and selection of these train station boxed lunches known as ekiben which contain regional delicacies beautifully arranged in unique designs.

Some of the more popular ones are lunch boxes containing high-quality Japanese beef like Kobe beef and Sendai beef or ones filled with snow crab meat, all of which can be easily obtained and enjoyed here.
To taste some of the best ramen Tokyo has to offer, I recommend visiting one of the shops in Tokyo Ramen Street and if you are interested in getting character-themed goods of such popular characters as Hello Kitty, Rilakkuma, and Pokemon, then you should definitely visit Tokyo Character Street.

Tokyo Station is well worth the visit even if you do not go there by train as it is an excellent place for buying gourmet food and shopping.

Station Concierge Tokyo on the first basement floor not only provides information on station facilities, but also information about sightseeing in and around Tokyo.
How to get to Tokyo Station: Transportation Access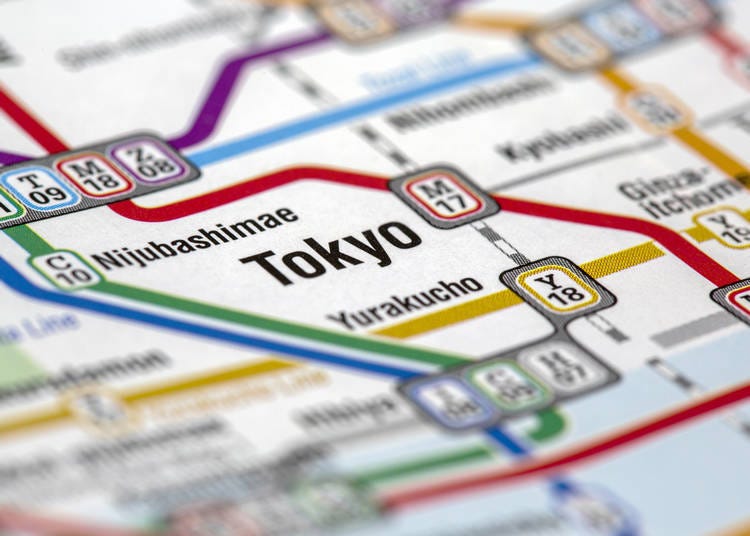 Tokyo Station can be easily accessed from all parts of the country. In addition to being connected to Osaka, Niigata, Aomori, and Kanazawa by Shinkansen, there are also express buses that connect Tokyo with other regions. Of course, travel within Tokyo to such areas as Shinjuku, Shibuya, Ueno, and Akihabara, is also easy making this the perfect station to start a journey.

From Haneda Airport, it takes about 30 minutes by monorail and train to get to Tokyo Station. From Narita Airport, it takes about 50 minutes by the Narita Express and about 60 minutes by direct bus.

The station is serviced by many train lines, the most prominent among these being the JR Tokaido Main Line, JR Yamanote Line, JR Keihin Tohoku Line, JR Yokosuka Line, JR Sobu Main Line, JR Keiyo Line, JR Chuo Line, JR Chuo Main Line, JR Ueno Tokyo Line, Tokyo Metro Marunouchi Line, JR Tohoku Shinkansen, JR Joetsu Shinkansen, JR Hokuriku Shinkansen and JR Tokaido Shinkansen.

As previously mentioned, the Marunouchi area and the Imperial Palace, which are close to Tokyo Station, have a variety of spots where you can feel Japanese culture. You can easily spend a full day in this area alone enjoying sightseeing, fine dining, and shopping. It is an area you can never tire of visiting time and again.

Written by: Yoko
*This information is from the time of this article's publication.
*Prices and options mentioned are subject to change.
*Unless stated otherwise, all prices include tax.