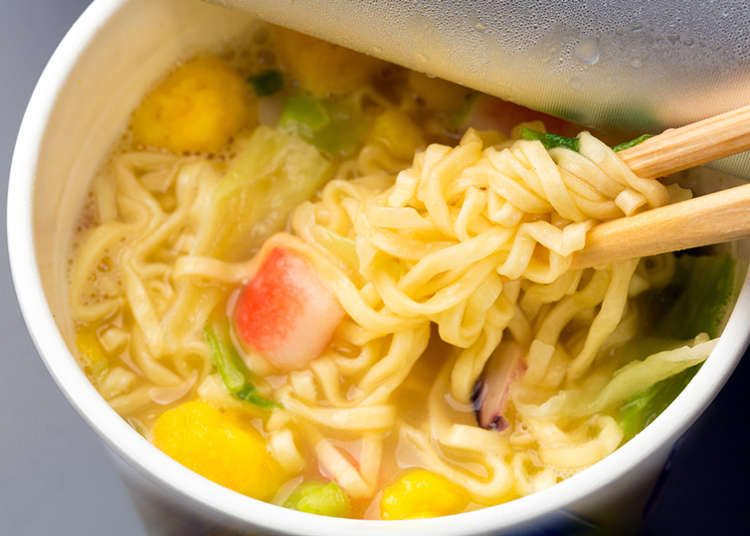 5.7 billion cups of Japanese instant noodles are produced each year. According to the 2018 data released by the Japanese Instant Food Industry Association, more than 99 million meals are sold annually in 50 countries, not only in Japan.

Why are Japanese instant noodles so popular overseas? When I asked foreigners living in Japan about the appeal of instant noodles in this country, and about their favorite products, I listened to interesting opinions about not only the taste, but also about the prices and sizes.
(The following reflects only the opinion of the interviewee)
1. You can enjoy the food you would in popular restaurants without having to stand in line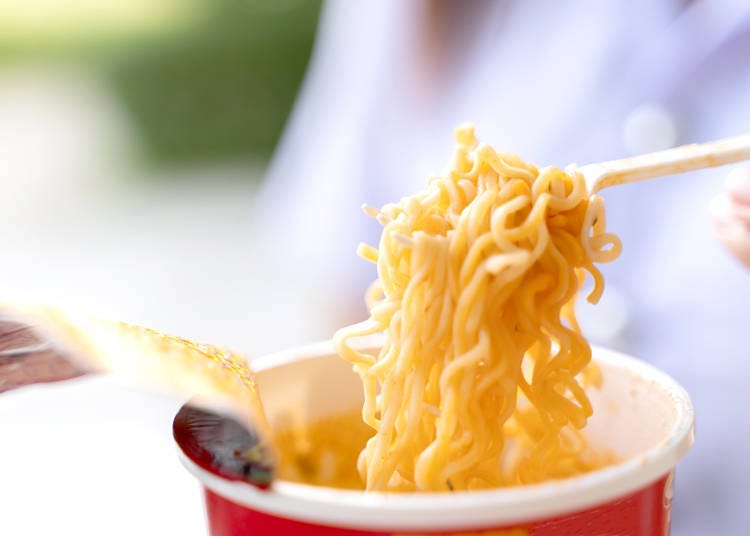 "Many Japanese instant ramen are products made by popular ramen shops. It's nice to be able to eat their food even without having to go to their restaurants." (Italian woman, 20s)

"Many of the instant noodles sold in Japan are from top chain stores. Some of them are famous even among foreigners, so you can enjoy products from popular stores." (Korean man, 20s)

In addition, there were people saying that "Japanese instant noodles are high-quality and you can't stop eating them."

One of the reasons why people like instant noodles in Japan, is because they have collaboration products with actual popular ramen shops. Many of such shops have collaborated with producers and convenience stores to make instant noodles that would recreate the flavor of the shop. Of course, they are not identical to the ones in the dishes in the shops, but it's nice to be able to enjoy them at home.
2. The conbini-brand instant noodles are also good and of high quality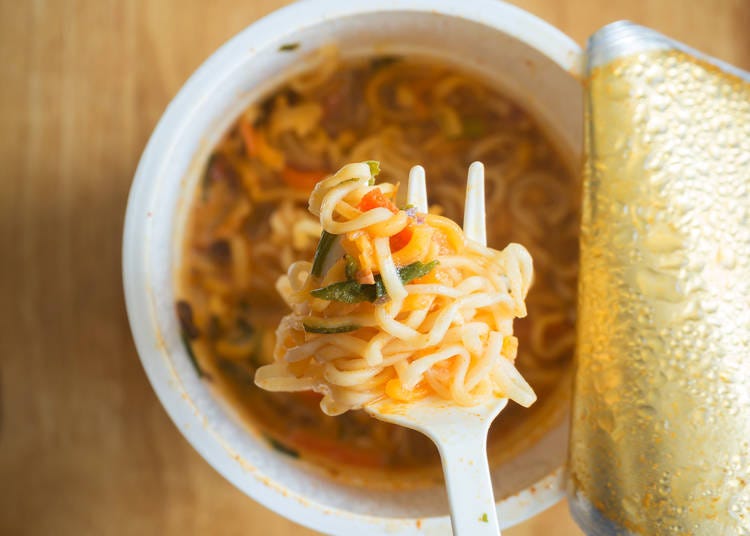 "In Japan, conbini [convenience stores] also offer original instant noodles that tasted better than I thought." (Italian woman, 20s)

"I had heard that the conbini-brand was delicious, but it was better than I thought!" (Korean man, 20s)

Convenience stores have their own instant noodles brand. There are different kinds available, like tanmen, with lots of vegetables, or simple soy sauce-flavored ramen. Many foreigners bought these products repeatedly because they were delicious and cheap.

Recently, in addition to conbini, there are an increasing number of stores that have their original brands in supermarkets. Why don't you try them?
3. Soup and toppings are separated and the quality control is high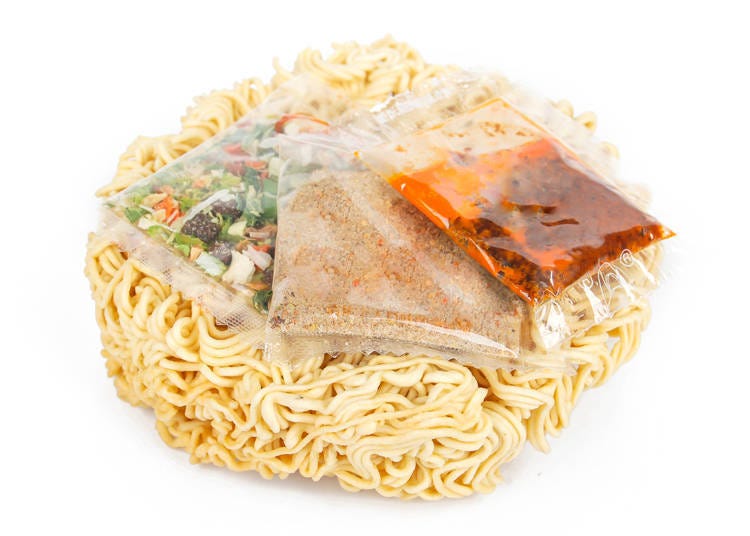 "Many Japanese instant noodles contain ingredients and seasonings in separate wrappings. I was surprised about such meticulous attention because there are many products in Korea that are just mixed together." (Korean man, 20s)

"Chinese instant noodles are usually covered with powder. I wonder if Japan has many soup-like seasonings." (Chinese woman, 20s)

Usually, cup-ramen overseas has soup and toppings all mixed together, and you just pour water. However, the Japanese instant ramen often separate all ingredients in small parts.

One of the reasons for this procedure, is that it helps maintaining quality and freshness. In addition to powder-soups, liquid soups may also be included.
4. Instant noodles are sold everywhere and they are convenient!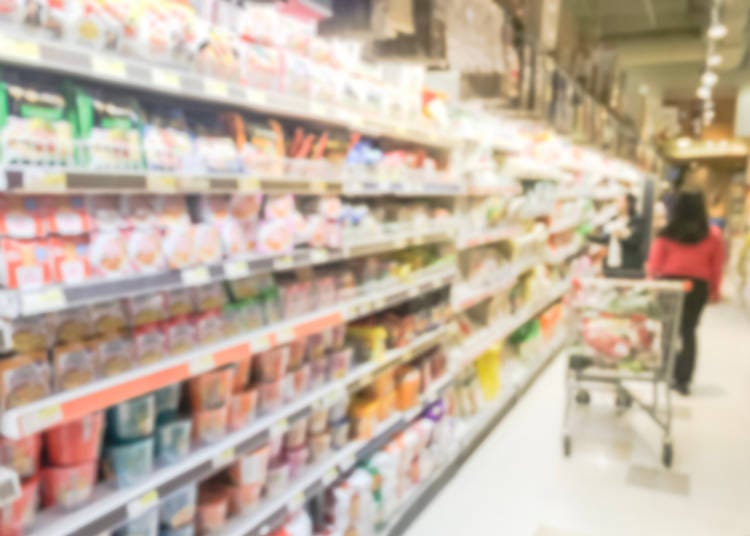 "It's really nice for students. Moreover, because they are sold in supermarkets and convenience stores, there are many types, and it's convenient when you have little money." (Italian woman, 20s)

"It's cheap and you can find it anywhere. Since there are many different kinds, I often eat cup ramen in Japan." (Chinese woman, 20s)

The most resounding comment, especially from people from Europe, is that cup-noodles are easy to find. In Europe they are harder to find, and since they are an imported product, the price is higher than that in Japan.

Japanese instant noodles that are cheap and come in many varieties are sold everywhere. Be careful not to eat them every day! Most people said that instant noodles in Japan are easier to buy and taste better than those in their country.
5. Many sizes. It's nice to have a smaller one when you're not too hungry, or when you want to eat also something else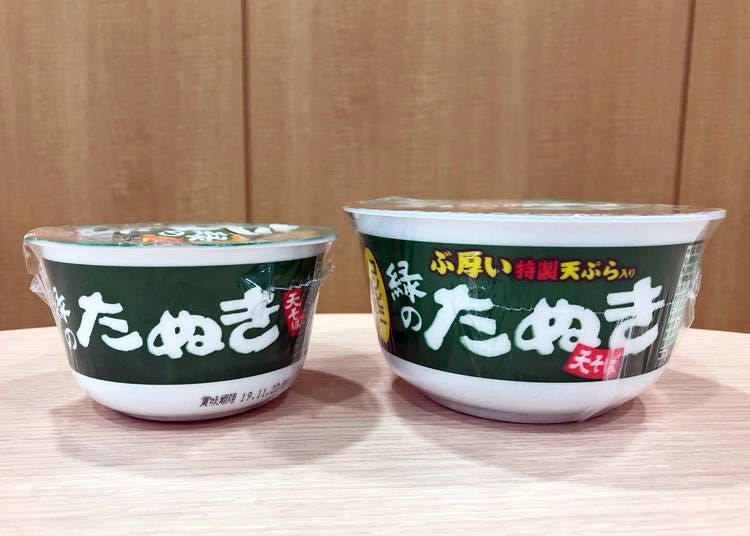 "Sometimes you can find small packages. When do you eat those? I was surprised because they were too small." (Chinese woman, 20s)

There are more and more mini-size instant noodles. There are many types at the conbini. There were many people who couldn't understand why such small portion was even necessary, but it turns out it's perfect for when you are eating also something else, like a rice ball.

Small-size cups are rare overseas, but the small size is actually convenient and it can be used in various situations.
6. Many flavors are mild and Japanese-style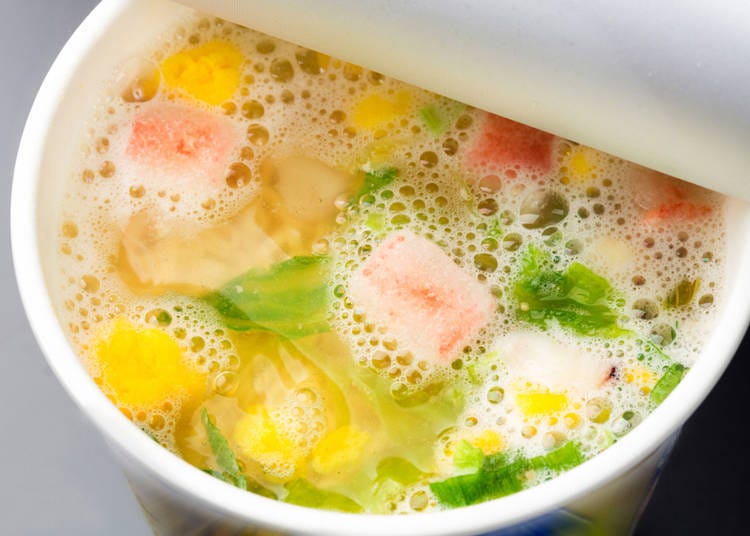 "Japanese instant ramen come in a variety of flavors, like seafood or chicken soup, and they are all smooth and mild." (Chinese woman, 20s)

"Japan doesn't have many Western-style instant noodles." (New Caledonian man, 20s)

"Japanese instant noodles come in many Japan-unique flavors. Especially the curry flavored ones, I never saw outside of Japan." (Korean man, 20s)

Japanese instant noodles mainly come in Japanese typical flavors such as soy sauce, or pork broth. Of course also Western-style noodles like spaghetti are available, but there are many flavors that you can only find in Japan, like mentaiko or Napolitan. Still, Western-style ones are more rare to find.

There seem to be many flavors, like yakisoba, that you cannot find overseas, and there are people who want to take them back to their country as souvenirs. In addition there are people who purchase local instant noodles to collect seasonings from each region.
7. I feel there isn't much spicy ramen! Some say that foreigners who like spicy food may be disappointed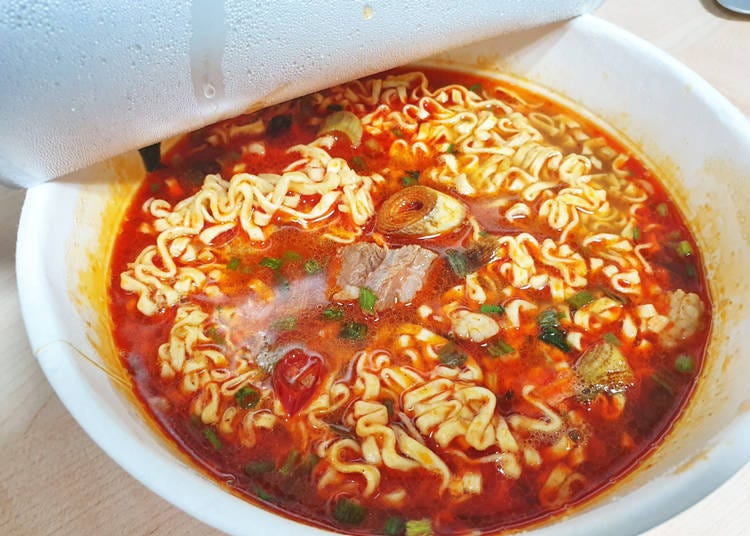 "I love all Japanese instant noodles, but there isn't much spicy ramen." (Korean man, 20s)

"I love spicy food, but Japan doesn't have many spicy kinds of ramen." (Italian woman, 20s)

Japanese instant noodles are high quality, cheap, and delicious! On the other hand, people wish there was one more thing! Many people said they would love more spicy ramen. In Japan there are few spicy ramen compared to the ones you can find overseas, and many foreigners feel that Japanese cup ramen is too mild. Many foreigners love spicy food, and generally people felt that there was not enough spicy food in Japan.

Recently in Japan there has been a "numbness boom" that involved ramen as well. So now it's not impossible to find "very spicy" dishes. However, the consensus also is that Japanese instant noodles are not so hot compared to the spiciness overseas!

This time around I interviewed people from around the world about Japanese instant noodles. I love all noodles here in Japan! Ramen, Yakisoba, Spaghetti! And many foreigners like Japanese instant noodles.

There are many Japanese instant noodles that are not easy to find, so it's common to see people buying them to take back home. Make sure to try many different kinds!

Written by: Fujico
*This information is from the time of this article's publication.
*Prices and options mentioned are subject to change.
*Unless stated otherwise, all prices include tax.