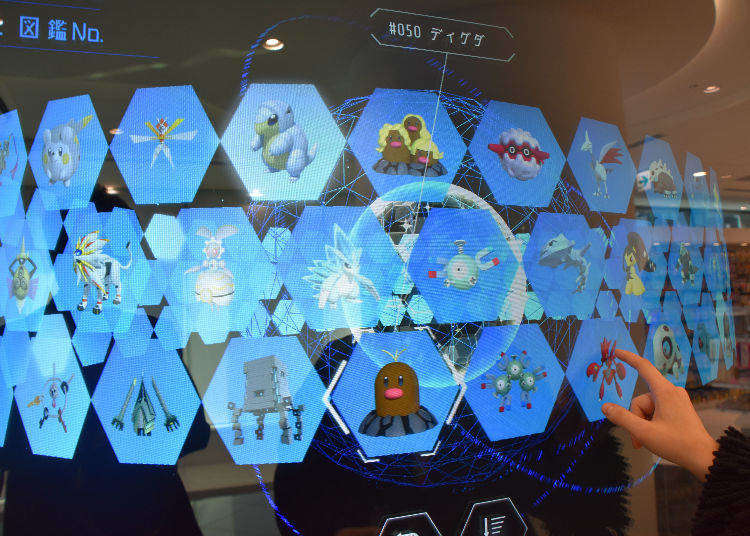 Pokémon Center DX Tokyo is Japan's biggest Pokemon Center! It opened in 2018 in the Takashimaya Department Store in Nihonbashi, a fashionable neighborhood near Tokyo Station.

The enormous Pokémon Center DX's location is very convenient, with it being located just a short walk from Tokyo Station. Even better, it also holds nearly any Pokémon item you can imagine and uses some cutting-edge technology that everyone can enjoy!

Pokémon is inarguably one of the most followed and renowned series in Japan—and the world! With fans in many age groups, this makes the Pokémon Center DX an excellent stop for almost everyone. Join us for a peek inside!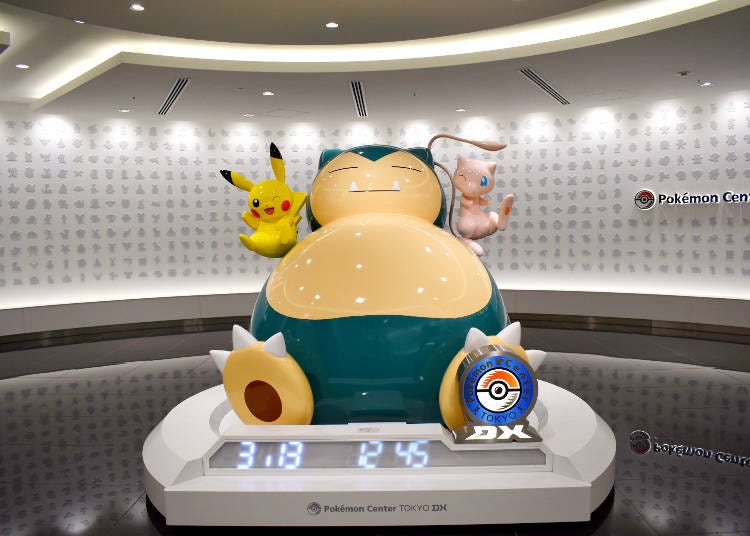 When entering Pokémon Center DX, you are greeted by this picture-perfect sight—a lazy Snorlax and adorable Pikachu and Mew welcoming you! Moving to the left of this grand sight will take you to perhaps the most hyped and unique part of this new Pokémon Center in Tokyo—the Pokémon Café.
Inside Pokemon Cafe Tokyo!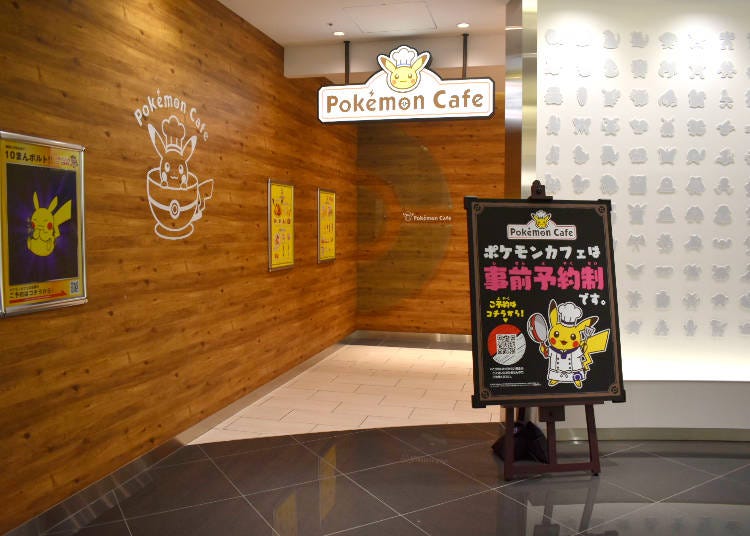 While there have been several different temporary and pop-up Pokémon cafés in the past, Pokémon Center DX is home to the first official permanent café.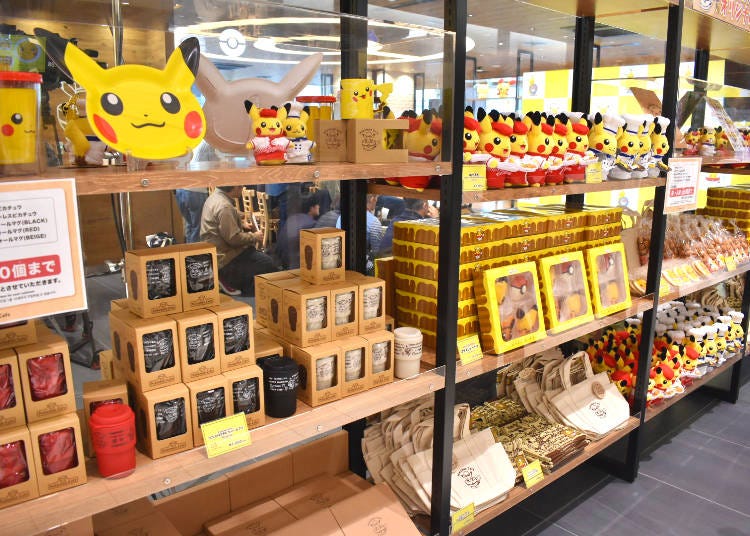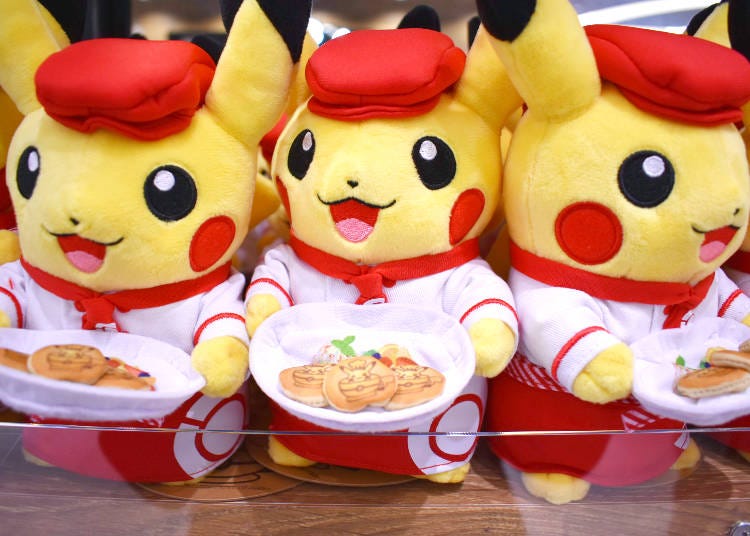 Some goods for sale at the Pokémon Café
The Pokémon Café features many tasty meals, desserts, and drinks. And although it may go without saying, absolutely everything at this café is Pokémon themed!

The Pokemon Cafe menu is full of playful treats, crafted after everyone's favorite Pokémon characters. If you aren't charmed already, wait until you see them!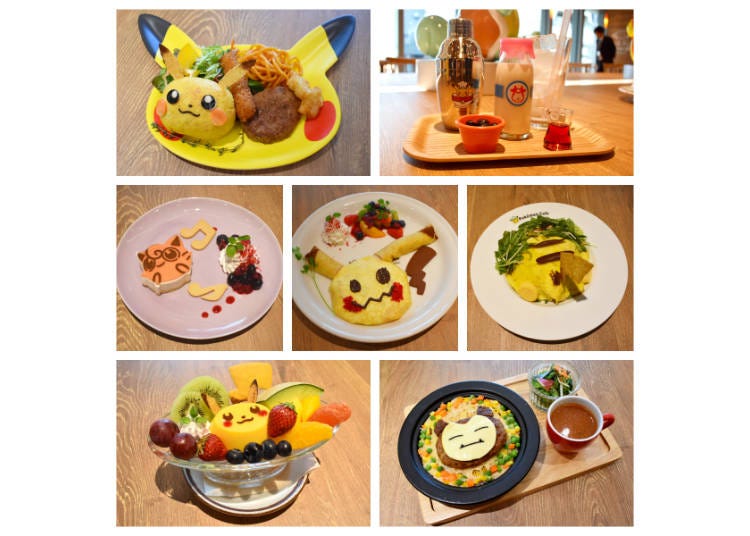 (Select Pokemon Cafe menu items from top to bottom, left to right: Pikachu's Greedy Plate (with plate) 2,894 yen, Pikachu's Greedy Plate (without plate) 1,706 yen, Shaken Mixed Berry Au Lait 1,080 yen, Singing Jigglypuff Cheesecake 1,166 yen, Mimikyu Chocolate Banana Crepe 1,598 yen, Hide-and-seek Pikachu Carbonara 1,598 yen, Pikachu and Fruit Pudding a la Mode 1,382 yen, Hamburg Doria That Can Fill Even a Snorlax Up!! 1,598 yen)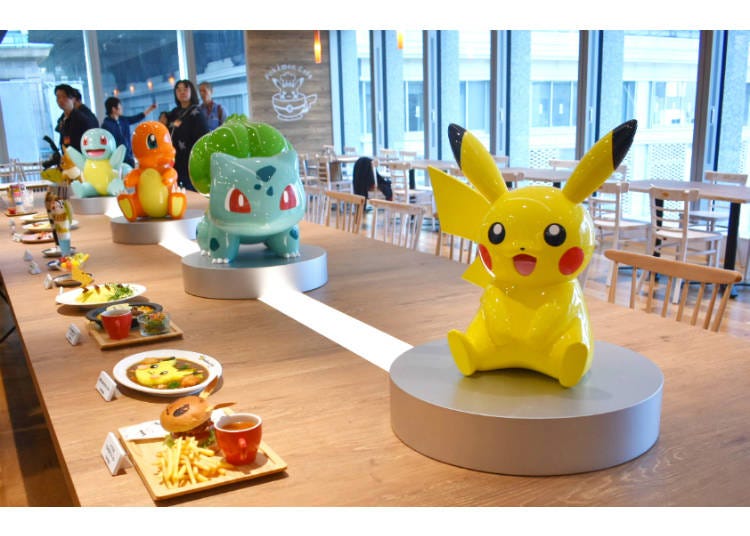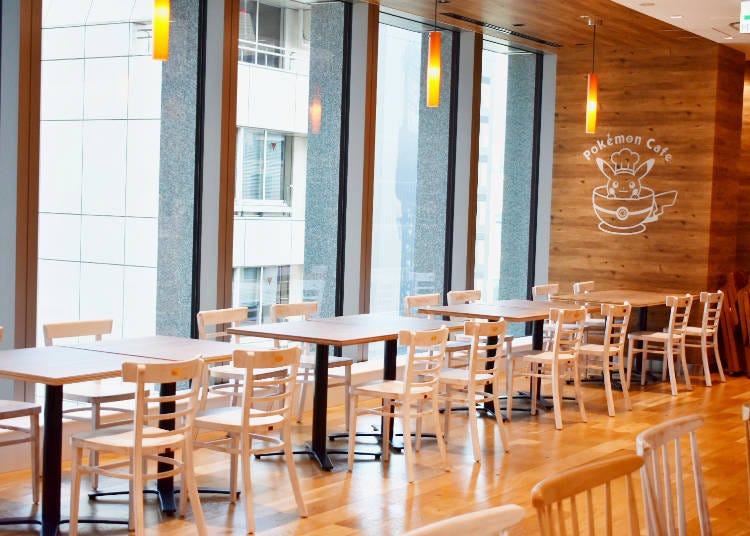 While there, we were able to try their Pokémon Café Fruit Pancakes (1,706 yen) and Pikachu Curry (1,598 yen). They're delicious as well as extremely photogenic (if you can bear to eat the cuteness)! The curry wasn't too spicy, making it a great meal for just about anyone. The pancakes were fluffy and warm and tasted great with the fresh fruit on the side. Yum!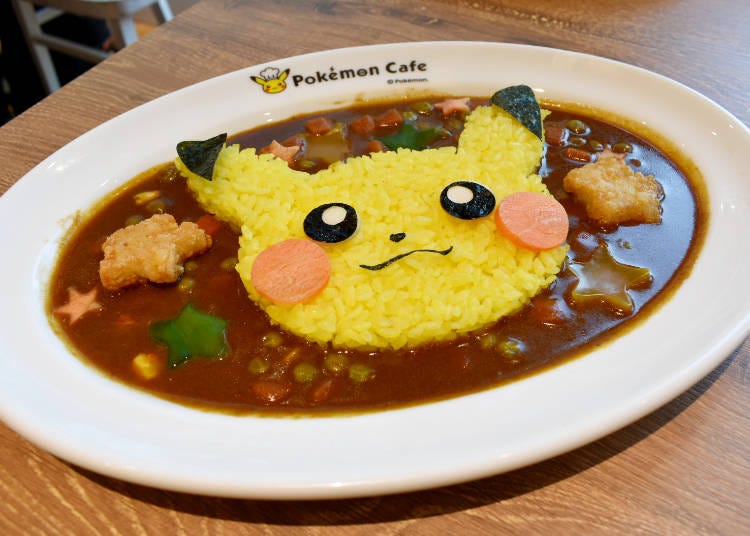 Pikachu Curry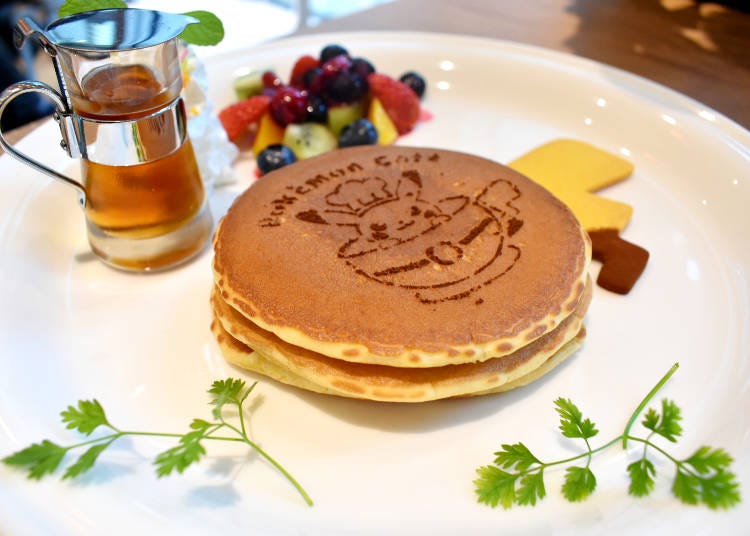 Pokémon Café Fruit Pancakes
There are more selections than are pictured here, so be sure to check out the full menu to decide which item is most appealing to you when you make your way to the Pokémon Café!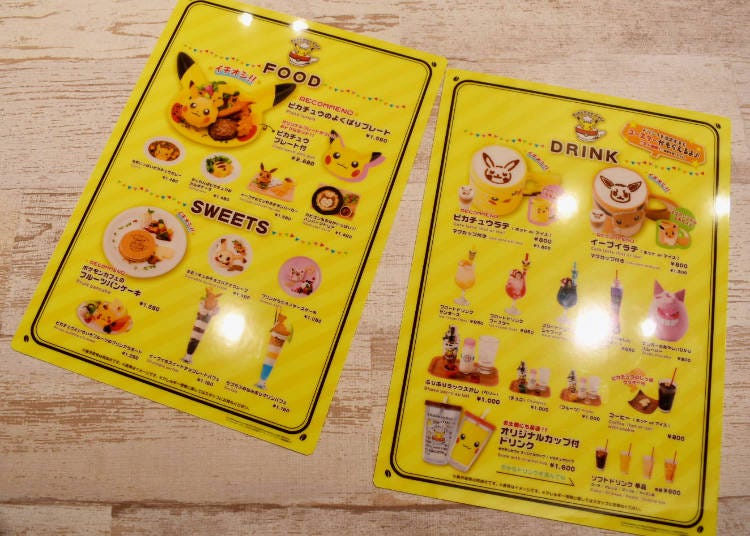 Pokémon Café menu
Tokyo Pokémon Center DX: Where to Find Pokemon Merch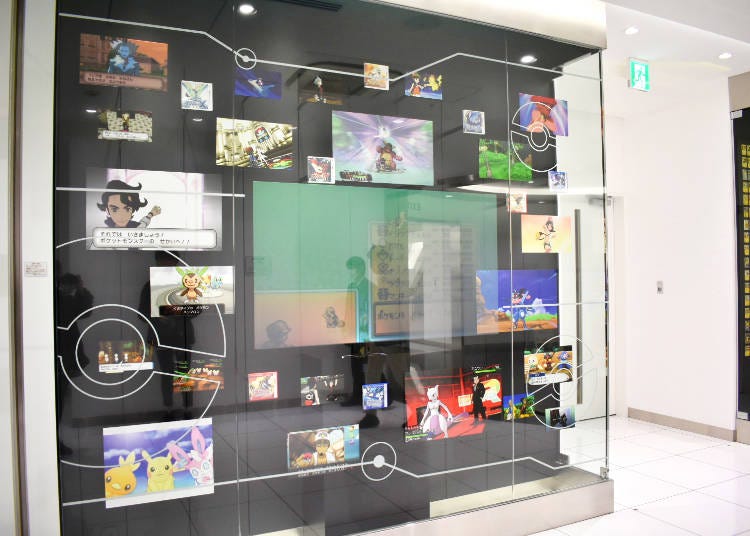 Tokyo Pokémon Center DX
Waiting for you at the entrance to the Pokémon Center DX is a nostalgic look at all of the Pokémon games. But just past this is where all of the real action awaits!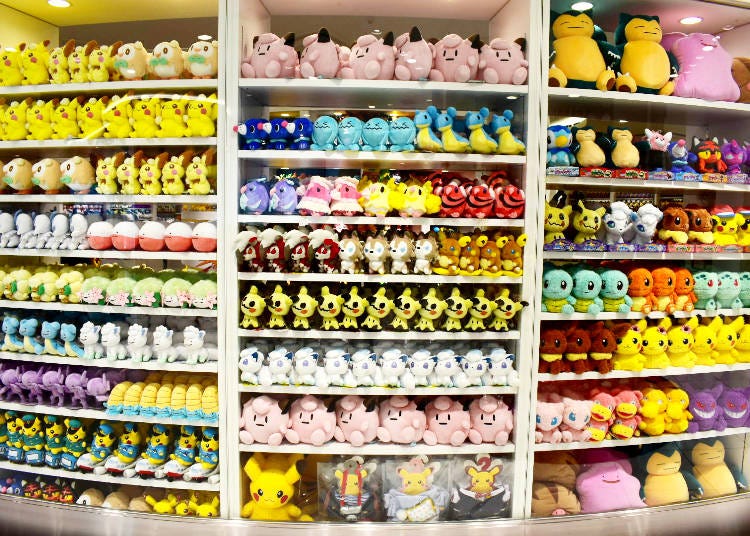 From the first generation to the most recent, Pokémon Center DX is bound to stock an item with your favorite character! Even if you don't find your squishy stuffed Pokémon of choice, it's almost certain that it will have its own figurine or be on some sort of merchandise inside the store.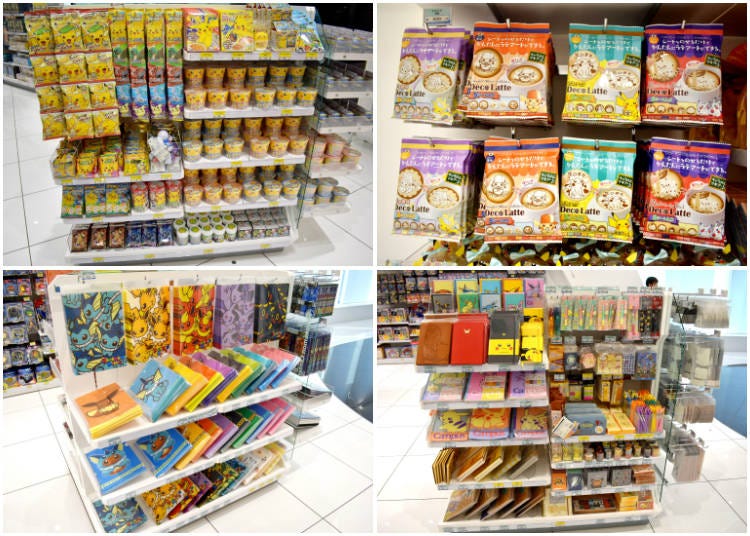 Upper left: Pokémon corn flavored snacks (160 yen), Pokémon ramune (160 yen), Pokémon instant curry (130 yen), Pikachu instant noodles (130 yen), and more Upper right: Latte art sheets (500 yen) Lower left: Various Pokémon folders (240 yen) Lower right: Miscellaneous school supplies and stationery (prices vary)
Since it's Japan, you know you'll find all you need and more here! In fact, you are more than likely to go home with a little more than you planned. Many of the items at the Pokémon Center are small and affordable, making them great gifts or souvenirs!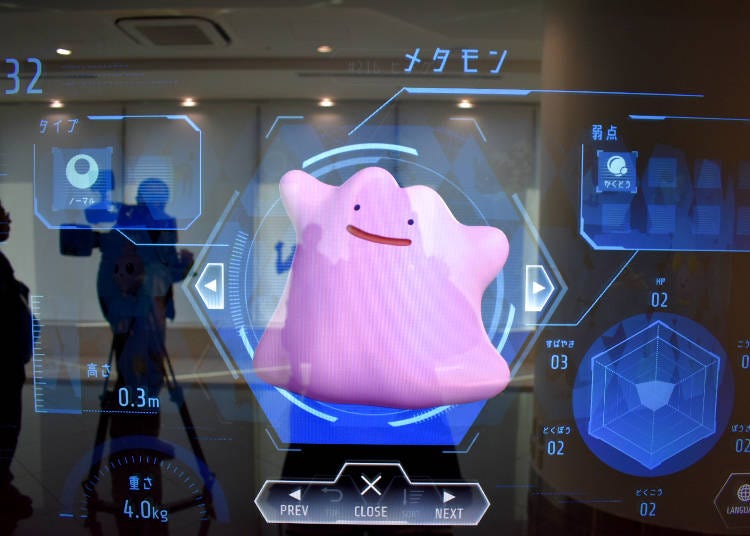 After looking at all of the goodies that the Pokémon Center DX has to offer, you can check out the screens they have in the back of the store near the windows to get some information on your favorite Pokémon! With nine languages readily available, these screens can act as your own personal Pokédex, showing you everything about any Pokémon including the type, height, weight, and more!
Pokémon Center DX exclusive items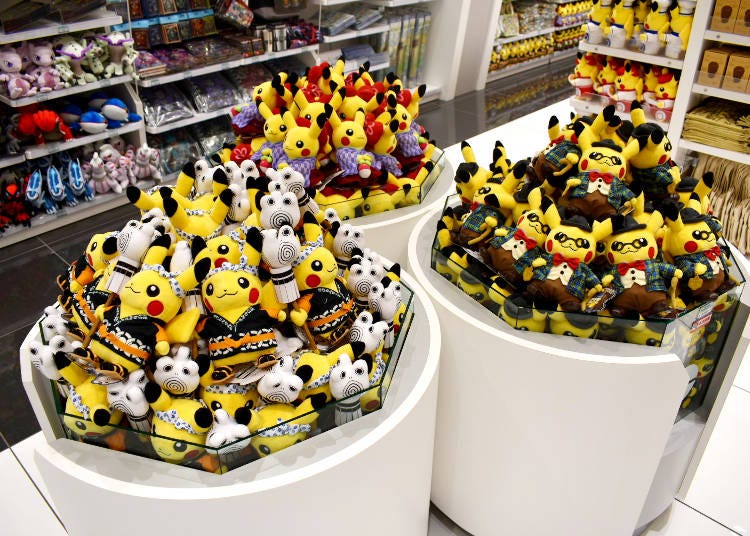 Although currently an area full of businesses and office buildings, Nihonbashi was originally the main area of Tokyo during the Edo period (1603 – 1868). This is why the Pokémon Center DX is full of "Japanese-style" Pokémon goodies for you to buy! Not only does this brand-new Pokémon Center hold hundreds (thousands?!) of different Pokémon items, but it also holds some goods exclusive to this location.

Because of its history and it being the central of Tokyo in the Edo era, many of the items sold use it as a motif in the design. You can find Pikachus in "gentleman" clothing, in old traditional firefighter clothing, or wearing a hakama, which is a traditional Japanese outfit.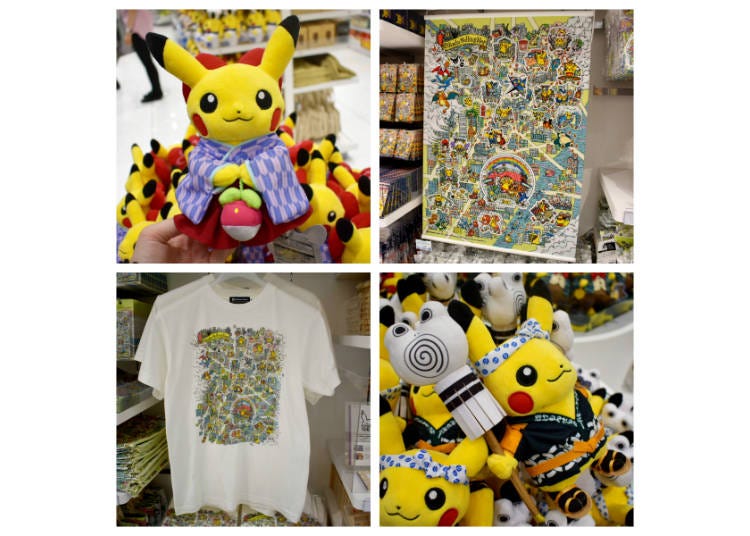 Upper left: hakama Pikachu, upper right: Pokémon sugoroku-style (traditional Japanese board game) hanging scroll map Lower left: sugoroku-style map t-shirt, lower right: traditional firefighter Pikachu
Some more exclusive items sold are actually made by well-known established local shops. Shown above are some stationery sets (large 850 yen, small 650 yen), foldable brush boxes (1,000 yen), wooden boxes with toothpicks inside (made by the only shop in the world specializing in toothpicks from the Edo era!—1,200 yen), notebooks (1,500 yen), and more!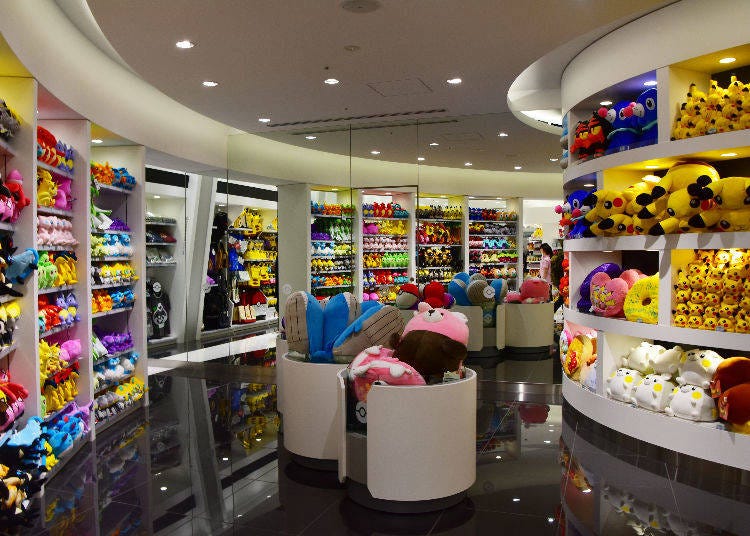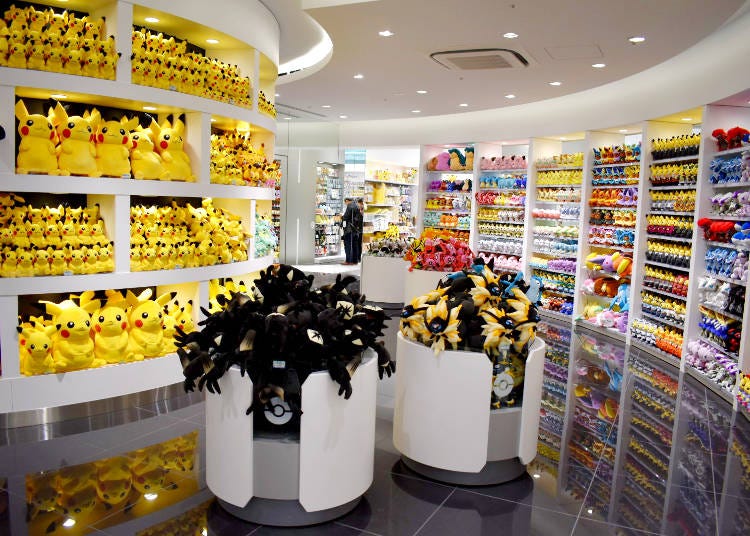 With its convenient location in Nihonbashi near Tokyo station, a visit to Pokémon Center DX is a definite "must see". The variety of items and characters will be a prime stop on your way to catch 'em all!

Written by Lindsey Schultz
Address

Nihonbashi Takashimaya SC East Building 5F, 2-11-2 Nihonbashi, Chuo-ku, Tokyo, 103-0027
View Map

Nearest Station

Nihombashi Station (Tokyo Metro Ginza Line / Tokyo Metro Tozai Line / Toei Asakusa Line)


Phone Number

03-6262-6452
Other Articles on Pokemon in Japan
*This information is from the time of this article's publication.
*Prices and options mentioned are subject to change.
*Unless stated otherwise, all prices include tax.
Limited time offer: 10% discount coupons available now!