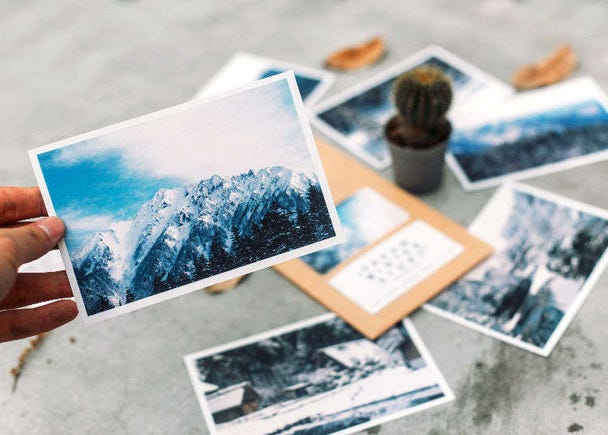 A postcard from a far-away country is one of the most exciting things to find in your mailbox! Likewise, sending a postcard to friends and family at home sometimes is worth more than a souvenir. In theory, it's a simple enough process: buy a pretty postcard, write something beautiful, get a stamp, and head off to a mailbox or post office!

That process is the same in Japan, but where to buy stamps? How expensive are things? It can be a bit intimidating if you don't speak Japanese, so let's go over the basics of how to send a postcard from Japan!
1. How Do I Write the Address?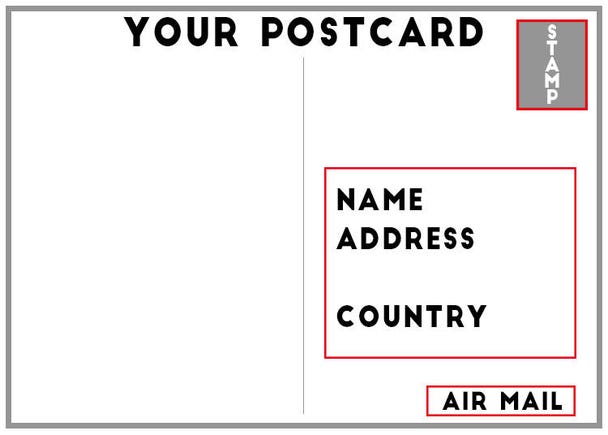 One big worry is: how should we write the address since Japan uses characters and not the alphabet? However, it's perfectly okay to write the destination address in English. The main things to note are to clearly indicate the country you want to send the card to in English (and have a "TO:" in front of this block), as well as to write "AIR MAIL" in the bottom corner.
2. Where Do I Buy Stamps? And For How Much?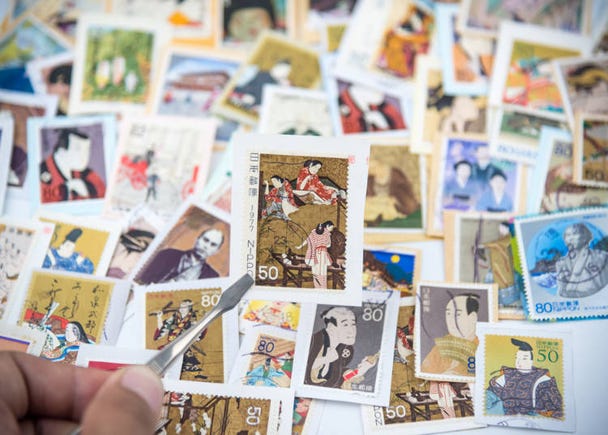 Of course, no postcard is good without a stamp. In Japan, stamps are available at convenience stores and post offices, as well as in certain souvenir shops and tourist information centers. The Japanese word for stamp is "kitte," so it's also worth looking for signs with 〒 or 切手 written on them.

A stamp for a regular 100mm x 148mm postcard costs 62 yen for a domestic postcard and 70 yen for an international postcard, including countries such as Taiwan, China, the United States, Australia, and all of Europe. Should the card be bigger than that, such as a special edition, you'll have to pay a bit more, so make sure to ask the staff directly.
3. How Does the Mailbox Work?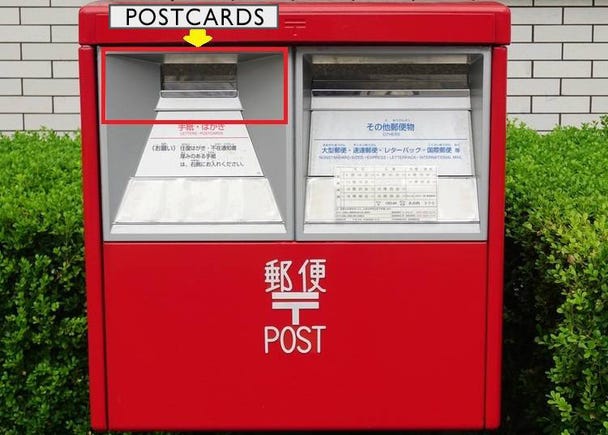 This question may seem weird, but Japanese mailboxes have no one but two slots. Generally, public mailboxes are easy to spot in Japan, as their color is red and immediately catches the eye. Now, to the slots: they are divided into "letters / postcards" and "other mail." Even if you don't speak Japanese, they're easy to tell apart, as the narrower slot indicates postcard-sized mail by itself! But don't worry – even if you happen to put your mail in the wrong slot, the postal staff will sort it afterward.
4. How Do I Send a Postcard from a Post Office?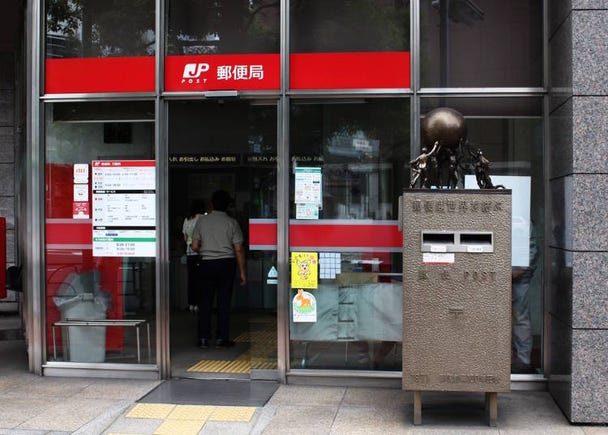 If you're sending your postcard via a post office, the first thing you'll have to do is take a numbered ticket and stand on line. Currently, a lot of post offices employ multilingual staff, so don't be shy to bring up any questions you might have. For more complicated requests, it can be helpful to write them down on a note and hand it to the staff.

One tip: post offices typically will use metered postage instead of stamps. If you want to ensure a pretty stamp gets affixed to the postcard, be sure to ask staff for a "kirei na kittei" (indicating a stamp with a picture). Often the staff will then present you with a few options from which to choose.

Post office hours are from 9:00 a.m. to 5:00 p.m. in general, closed on weekends and national holidays. Big offices, such as the Tokyo Central Post Office or the Shinjuku Post Office, tend to be open until 9:00 p.m. and on Saturdays.

For further details, please see the post office search of Japan Post:
http://map.japanpost.jp/p/search/
5. Are There Mailboxes at Airports?
Haneda Airport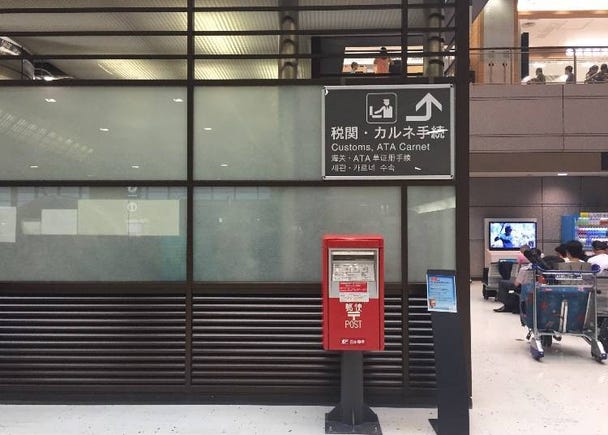 Narita Airport
Both Haneda and Narita Airport have mailboxes on the premises. Take note, however, that they are before the departure area, so once you've passed the security check, you missed your chance to send that last postcard!

Haneda Airport:
・Terminal 1: 4th floor, departure lobby, before the gates
・Terminal 2: 3rd floor, departure lobby, before the gates

Haneda Airport:
・International Terminal: 3rd floor, counter
6. Can I Send Postcards from a Convenience Store?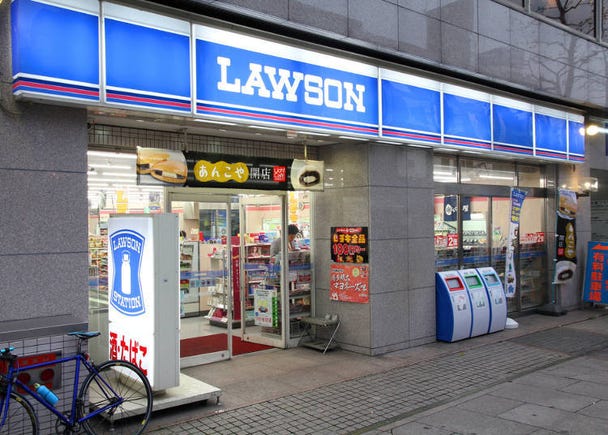 A lot of convenience stores around Japan offer postal collection. If you find one with that service, you can send your postcard directly from there! However, keep in mind that it is not a post office, so the staff likely won't be able to answer mail-related questions. If there's something you're not quite sure about, the safer choice is the post office.
Special Recommendation: Regional Postcards!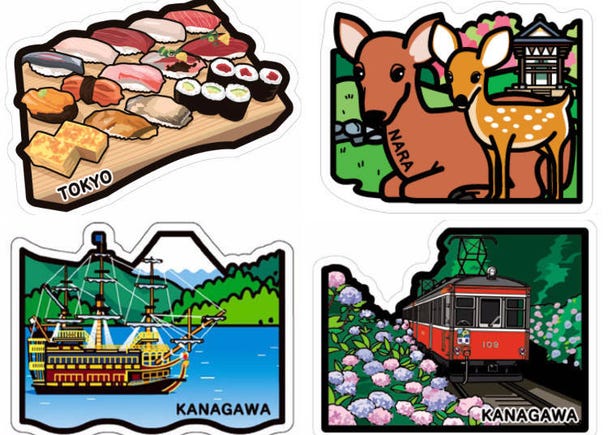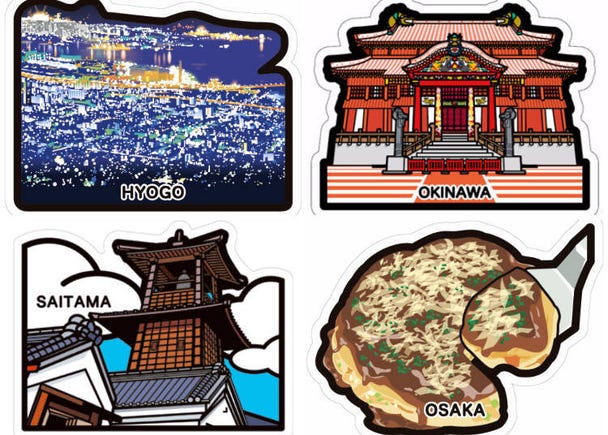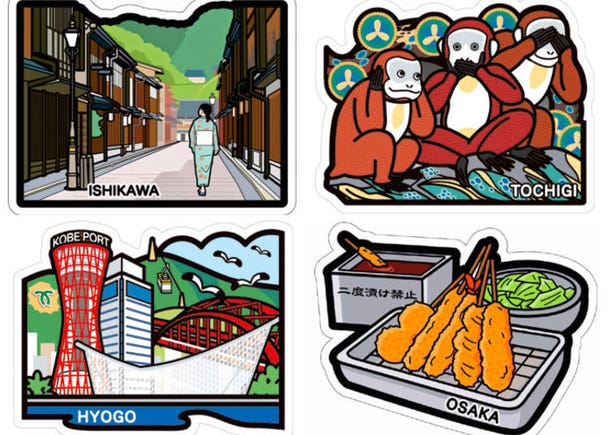 Japan loves local goodies and postcards aren't an exception. Throughout the country, post offices around Japan sell region-specific postcards with unique motifs, only available at each prefecture. In Tokyo, you'll find the famous Kaminarimon and Skytree, while Osaka offers designs such as Tsutenkaku and Osaka Castle. There are also gourmet editions, serving you Edo-style sushi in Tokyo and Takoyaki in Osaka! There are plenty of fun and creative postcards available pretty much everywhere, so the choice will be a hard one!

*This information is from the time of this article's publication.
*Prices and options mentioned are subject to change.
*Unless stated otherwise, all prices include tax.