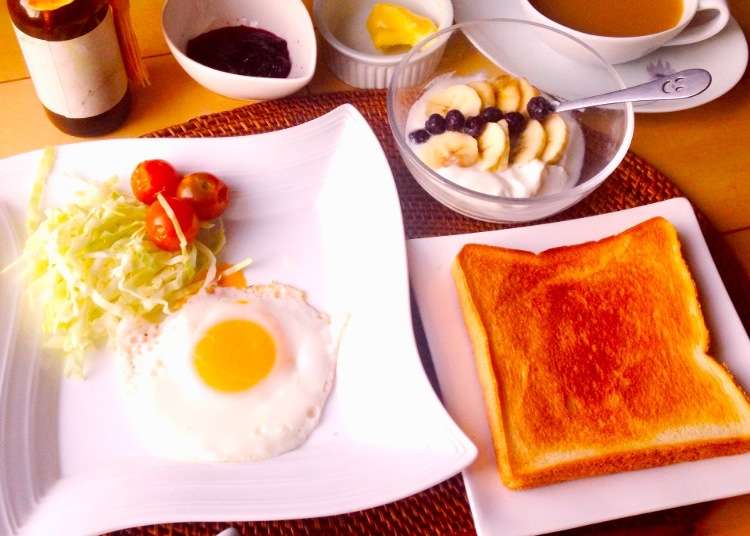 What people eat for breakfast in each country is intriguing, but breakfast in Japan can present a real issue for visitors especially when staying at a traditional inn. Tourists aren't always keen on grilled fish and natto in the morning - but did you know that Japanese people themselves are also torn between Western-style toast and Japanese-style natto? We snuck into the kitchen of a regular household in Japan to see what is served for breakfast.
Japanese or Western – What to Eat in the Morning?
At certain hotels and guesthouses, you'll be given a choice between a Japanese-style and Western-style breakfast. It's a choice that plenty of Japanese households make as well – the one we are visiting this morning serves a delicious Western-style breakfast, prepared by M-san!

The items she will be preparing are quite typical for many Japanese families, for whom a fusion of East and West is becoming increasingly popular.
The "3 Things Breakfast:" Bread, Eggs, Yogurt
The first thing that M-san does for her breakfast routine is to make fried eggs. Every Japanese supermarket (and even most convenience stores) sells eggs, commonly for about 200 yen for a pack of 10. Today, the egg is sunny side up, but sometimes M-san also enjoys Japanese-style omelet or hard-boiled eggs.
Indispensable: Fresh Vegetables!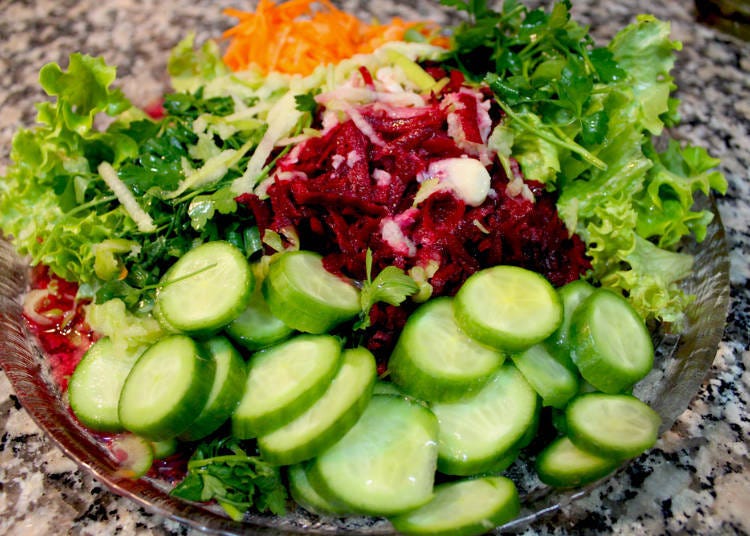 While the egg is frying, M-san prepares a bit of garnish with fresh vegetables. Veggies might be an uncommon thing to eat in the morning for some, but it's rather common in Japan, with avocados often making their way to the breakfast table as well (often served with a splash of soy sauce).

M-san adds leafy salad, tomatoes, cabbage, and lettuce to her breakfast, everything raw and crunchy. It makes for a nice mix of colors, sure to whet your appetite even in the early morning!
Japanese Toast, "Shokupan"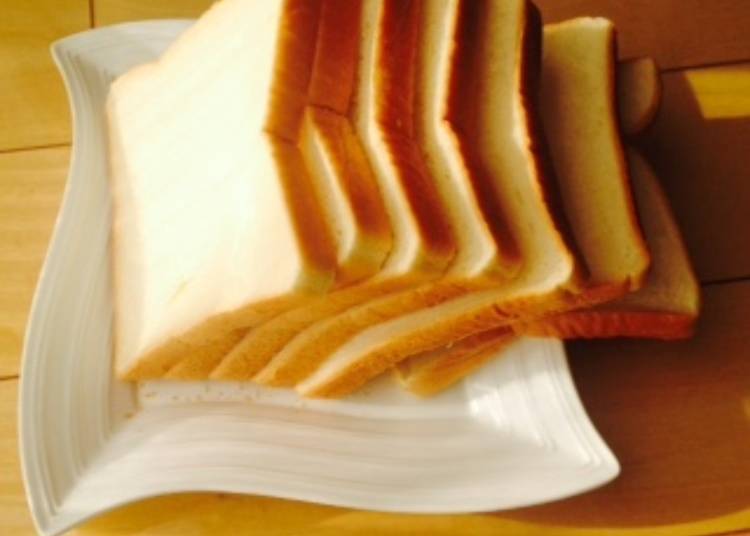 When it comes to Western-style breakfast in Japan, toast is an absolute must. Called shokupan in Japanese, it is available everywhere and enjoyed both at home, at schools, and at canteens throughout the country. It comes in all kinds of varieties, such as with milk, raisins, walnuts, or as rye bread. M-san sticks to the basics and enjoys the simple kind.

One loaf of toast bread usually weighs 350 to 400g and is cut in either 4, 6, or 8 slices, packaged, and sold. The Kansai region, where Osaka and Kyoto are, seems to prefer thicker slices of 4 or 6, while Kanto (Tokyo and Kanagawa) prefers the thinner 8-sliced version.

M-san is a good example of that, serving thin toast slices for her breakfast. She says that just after getting up, the thinner slices are easier to ear for her.

The toast is then topped with jam, butter, or margarine. Jams come on all sorts of fruits flavors, such as strawberry, blueberry, kiwi, and so on. Because the price of butter has drastically increased recently, a lot of Japanese people have switched to margarine. In M-san's household, various jams are arranged on the table and everyone chooses what they like.
Put Some Banana in that Yogurt!
Finally, M-san prepares a bowl of yogurt. A lot of people buy small, prepackaged yogurts, but M-san prefers to buy a large 500g-box and portions it accordingly. Of course, yogurt in Japan also comes in all kinds of flavors and varieties. The price is usually between 150 and 200 yen.

Instead of coffee, M-san enjoys a hot cup of black tea in the morning, enhanced with a bit of milk. Even during the summer months, she says that she prefers her tea hot. Of course, plenty of people in Japan drink coffee in the morning – some instant, some with proper coffee beans.
Everything Done in 6 Minutes and 15 Seconds!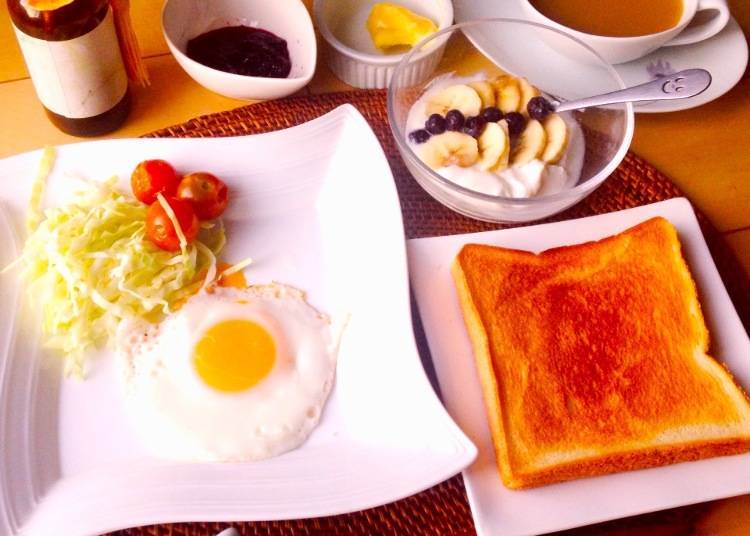 This is M-san's usual breakfast.
It took about 6 minutes and 15 seconds to prepare everything. While a lot of people prefer to grab their breakfast somewhere on the way to work, it's very common for Japanese families to eat breakfast at home. For them, starting the day off like this is important!
Is Japan's Western-style breakfast the same that you find on your table every morning? If natto and fish early in the morning just aren't your thing, rest assured that toast and eggs are readily available to kickstart your day!
*This information is from the time of this article's publication.
*Prices and options mentioned are subject to change.
*Unless stated otherwise, all prices include tax.
Recommended places for first-time visitors to Tokyo