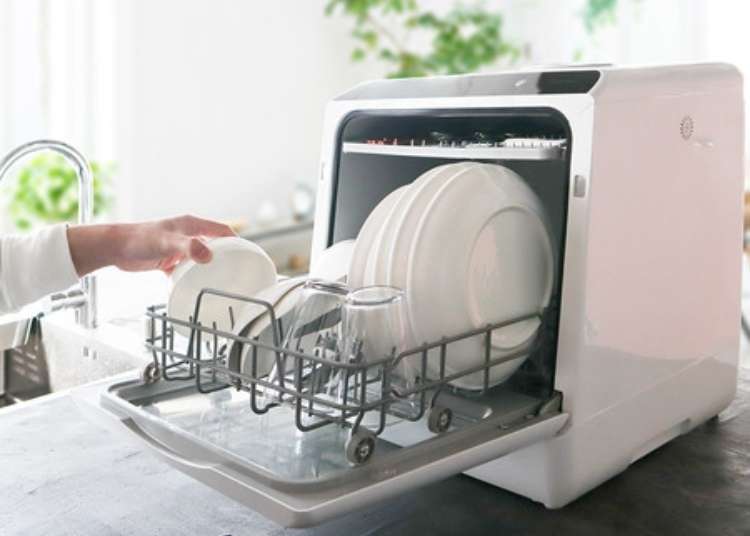 Everyone knows that there's limited space in the crowded metropolis of Tokyo... so how do people deal with it?!
A Dishwasher that Helps you Save Space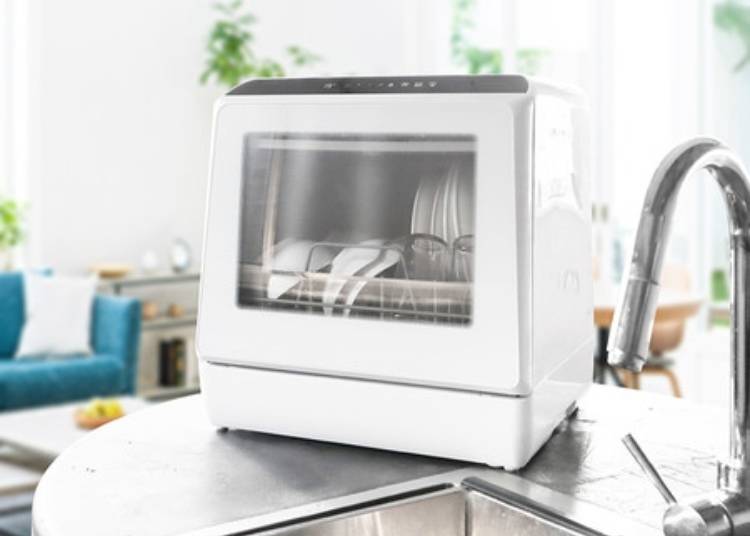 If you've ever visited a Tokyo apartment, you know that space is at a premium, especially in the kitchen. Many apartments are only 1 or 2 rooms, with a kitchen that is tucked into a corner or hallway. There's little room for more than a refrigerator, gas range, and sink, and counter space is precious. There is barely room to wash the dishes, let alone dry them. Japanese home-cooked meals tend to use a lot of dishes—for one meal each person will have a rice bowl, soup bowl, and one or more small plates, not to mention cups and chopsticks. How can a busy Tokyoite keep the dishes from piling up?

Thanko, a manufacturer of unique appliances and products for city dwellers and people who live alone, has come up with L'Aqua, the perfect dishwashing solution for those tiny apartments. This mini dishwasher can fit anywhere, and doesn't need to be installed or hooked up to the water supply like conventional dishwashers. How is this possible?
Save Time and Avoid Wasting Water with Tank Water Supply!
While most dishwashers need to be connected to the home's water supply, L'Aqua gives you the option of either connecting to a faucet with the included hose or using the built-in water tank. Simply fill the 5 L water tank, and that is all the water you need to wash your dishes! This dishwasher uses about 1/10 the amount of water of washing dishes by hand (based on an estimate of running water for 2 minutes), so it is cost-effective and eco-friendly as well as convenient.

It takes about 5 minutes to set up and load the L'Aqua, compared to about 20 minutes to wash dishes by hand. If there's one thing besides space that is in short supply in one of the world's largest cities, it's time, and this handy machine saves it!
Drain into a Bucket to Use it Anywhere!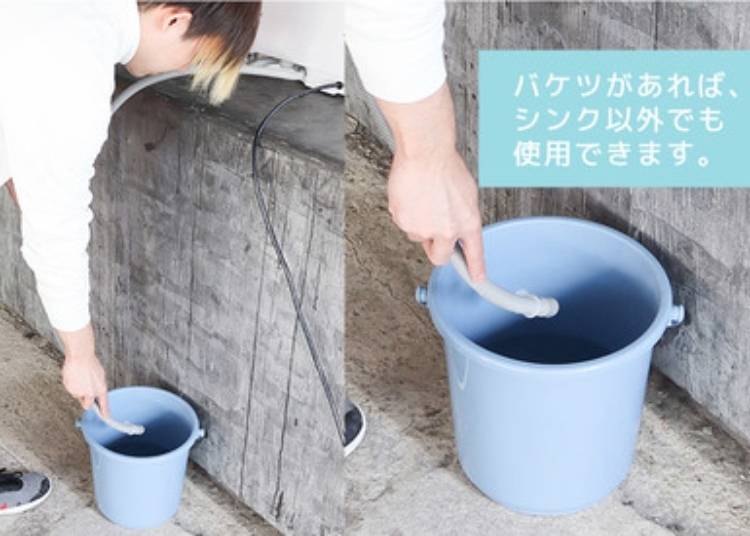 The included hose can be used to drain the machine into the sink or a bucket, which means that you can use it anywhere. It doesn't need to have a permanent space on your countertop. This is great news for Tokyo apartment dwellers who don't have much counter space. Just set it up when and where you need it, and start washing!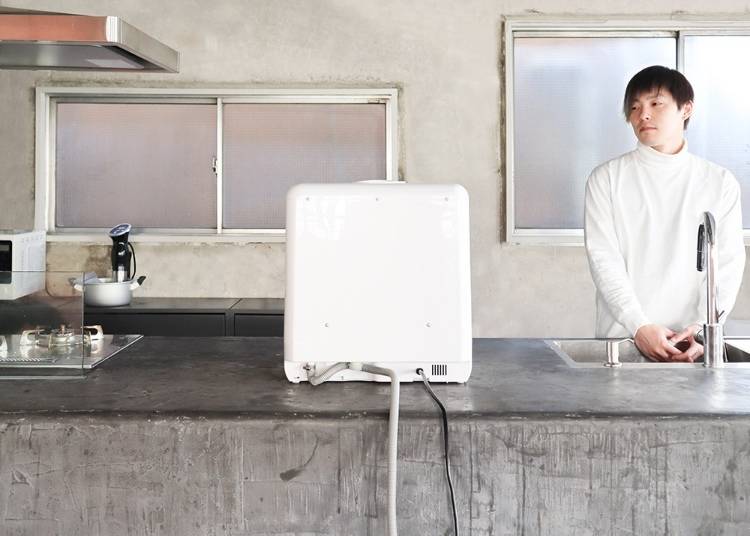 Tokyoites are experts at making the most of the scarcity of space and time in their lives. Handy gadgets like the L'Aqua make that task much easier.

Website: https://www.thanko.co.jp/
Source: https://kyodonewsprwire.jp/press/release/202002146810
*This information is from the time of this article's publication.
*Prices and options mentioned are subject to change.
*Unless stated otherwise, all prices include tax.