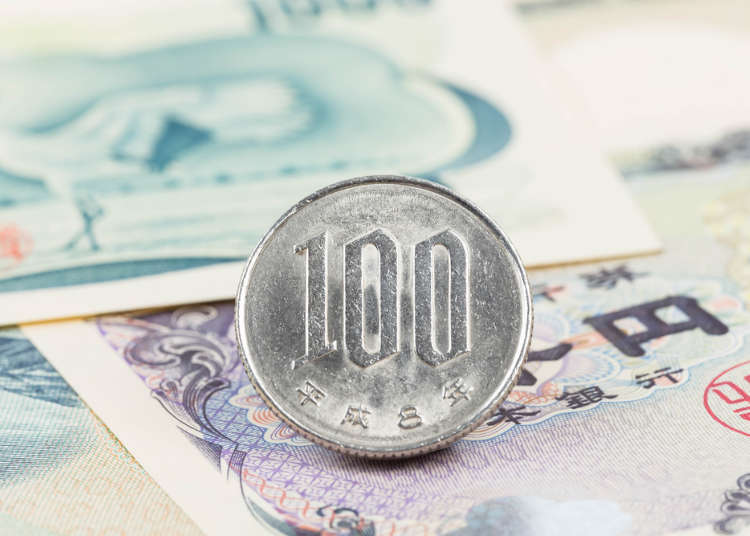 From daily necessities to food and useful goods, Japan's mighty 100-yen shops handle a large number of products. Their extremely affordable prices don't sacrifice design, either: these days there are a variety of items that are well-made and well-designed.

These are discount shops that support the lives of Japanese people, but in recent years the humble 100 yen shop has become popular with foreigners. But what do foreign visitors get at these shops - and what other reasons might they have for visiting them? Let's take a look!
1. Looking for Japanese souvenirs when returning to Japan
The 100-yen shop, which sells a variety of products, handles many Japanese-designed products. As a result, many people said, "Before you return to your home country, make sure you visit a 100 yen shop!" We spoke with a few foreign visitors about their experience.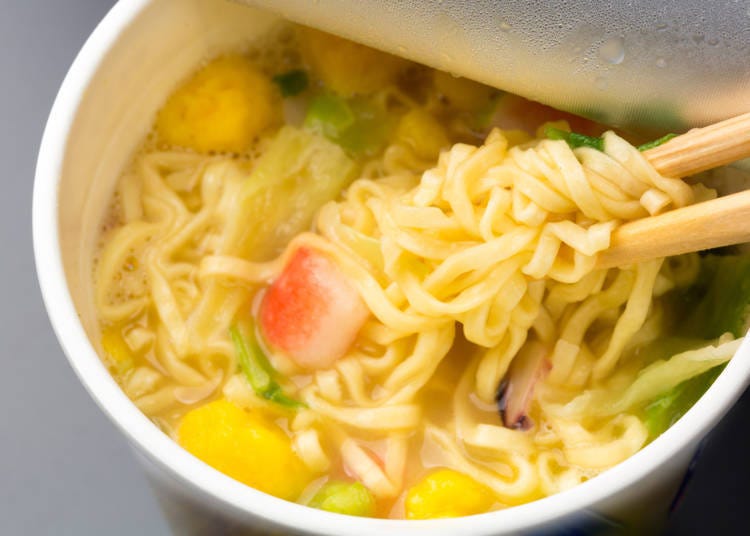 "For me, one souvenir I don't leave without with is cup ramen! Ramen is well known as a kind of Japanese soul food dish, and this format is fairly light and packaged well - making it the perfect way to bring home a taste of Japan." (USA / Male / 30's)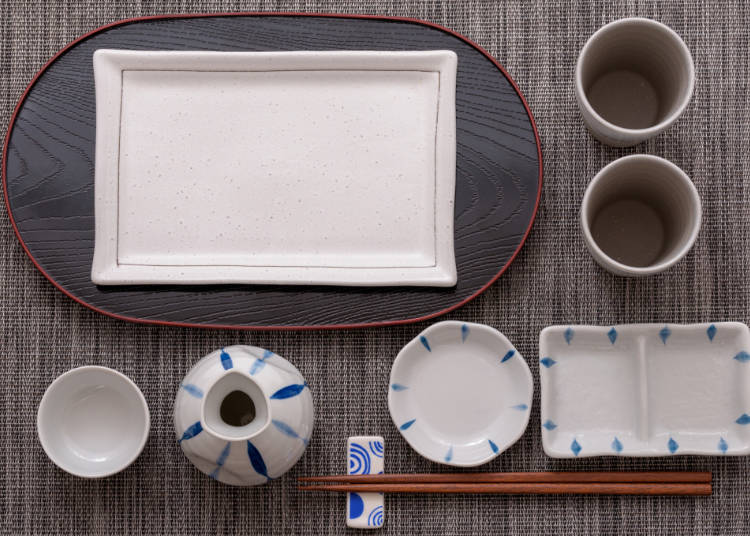 "I'm always on the lookout for cute Japanese tableware. In Slovakia I can't buy it so cheaply and the 100 yen shop is a perfect place to find the simplest - and cheapest - souvenirs!" (Slovakia / Female / 20s)

100 yen shops have a variety of foods and snacks that are often individually packaged. While Japanese confectionery is one popular souvenir, others with longer shelf lives, such as ramen, crackers, and other snacks, make popular presents for people back home.

In addition, Japanese-designed tableware seems to be pricey in many countries, and its value is well received. Depending on the type, such as chopsticks or even tea sets, you can find products with a Japanese design sense which indeed make for great gifts.
2. To make everyday life easier
One of the key appeals of 100 yen shops to Japanese is that they offer convenient merchandise that's handy in daily life, at a flat-rate price. Not only Japanese people are helped by such products. It seems foreign visitors are equally enthralled.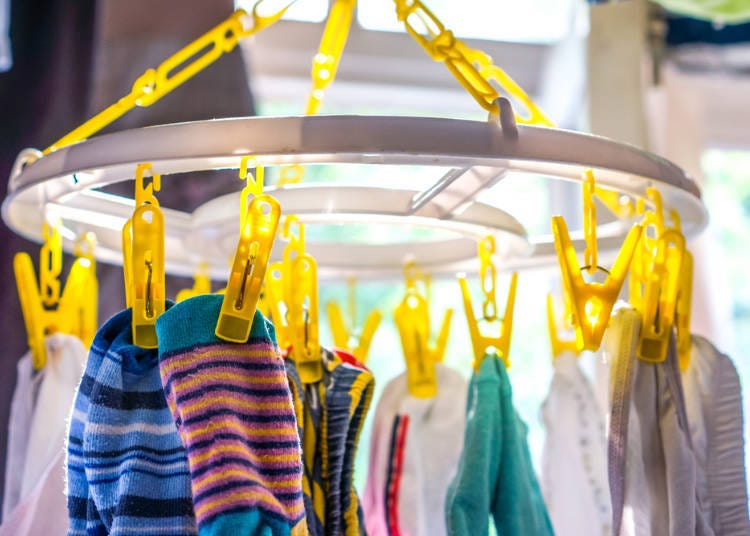 "In Austria, I've never seen these kinds of drying racks with multiple clothespins like in Japan. We just have simple towel racks. I think the Japanese ones are really convenient. When I want to dry a lot, I put it on a towel rack where you can put some towels. It's a great buy! " (Austria / Female / teens)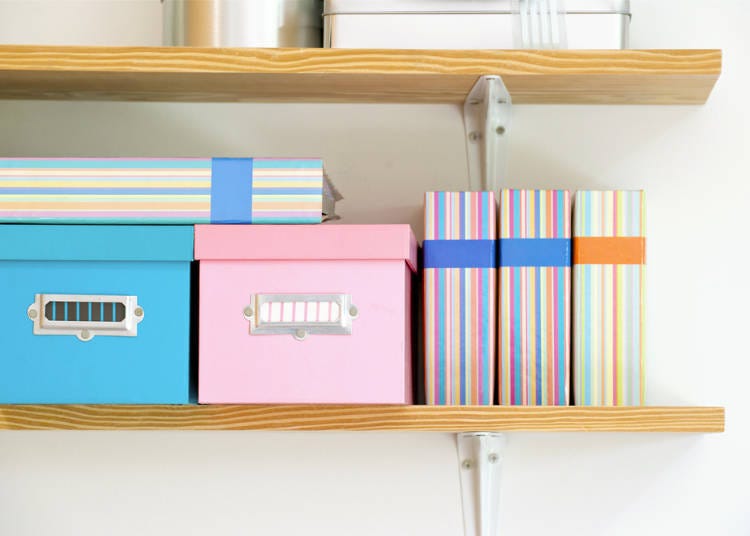 "The 100-yen shop in Japan sells many kinds of storage boxes and they are very easy to use. I put cosmetics and clothes. There are cute boxes and they are really designed to fit with interior design." (Korea / Female / 20s)

We were especially surprised about the laundry hangers with lots of clothespins. Many people say that although clothespins are familiar, they have never used clothespins like this! On the other hand, the point is that you can buy it for just 100 yen. The storage box was unexpected as well! It was especially popular among female foreigners.
3. Purchase food and kitchenware instead of at a supermarket
Many of Japan's 100 yen shops also offer plenty of foods, as alluded to before with the snack selection. In addition to tableware, there were many ideas related to cooking, and many foreign visitors mentioned using 100 yen goods when cooking.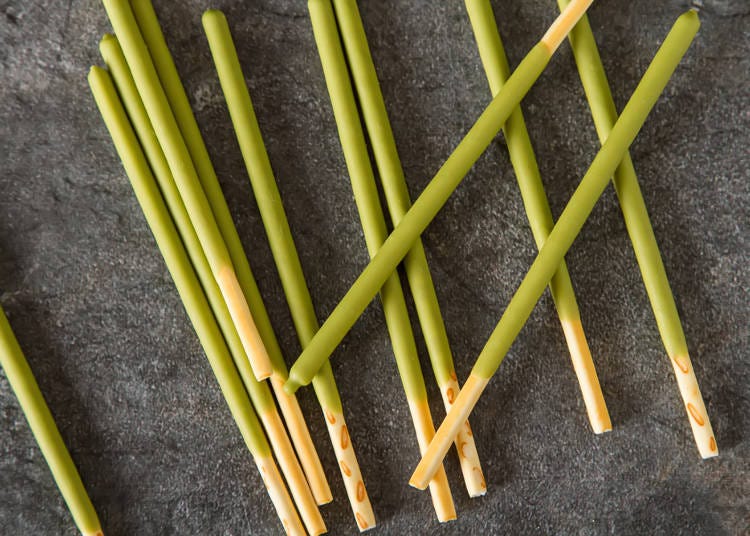 "I love Japanese sweets. While you can buy them at regular supermarkets and shops, I was impressed with the variety available at the 100-yen shop - and of course the price is perfect!" (Korea / Female / 20s)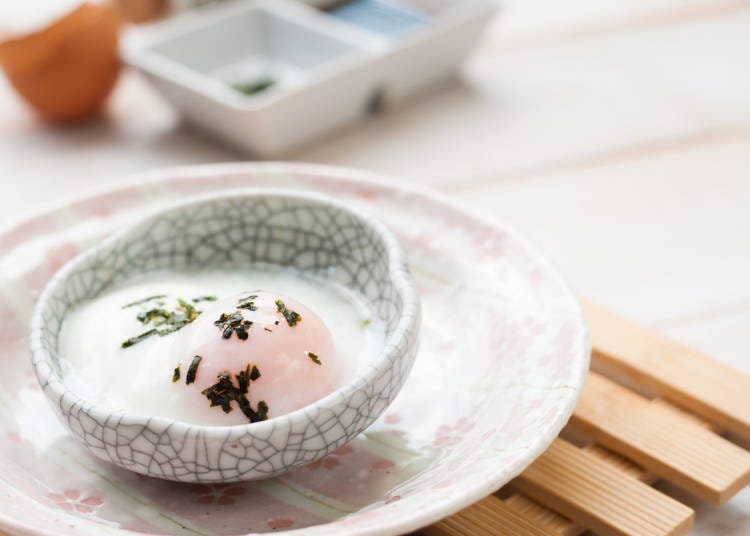 "I found a simple item which lets you easily make a soft-boiled egg, so I just bought it. It's so clever because it shows how hard the yolk is while you are cooking it, so you can take it out and eat at just the right texture. It's very convenient." (China / Female / 20s)

100 yen shops are filled with a solid variety of products - everything from confectionery to kitchenware. While many of these are available at supermarkets, there it seems that the low price and wide product variety make the humble 100 yen shop so attractive as opposed to supermarkets and convenience stores. In addition, some people are paying attention to easy-to-cook goods. It seems they are an indispensable shop not only for Japanese but also for foreigners!
*This information is from the time of this article's publication.
*Prices and options mentioned are subject to change.
*Unless stated otherwise, all prices include tax.