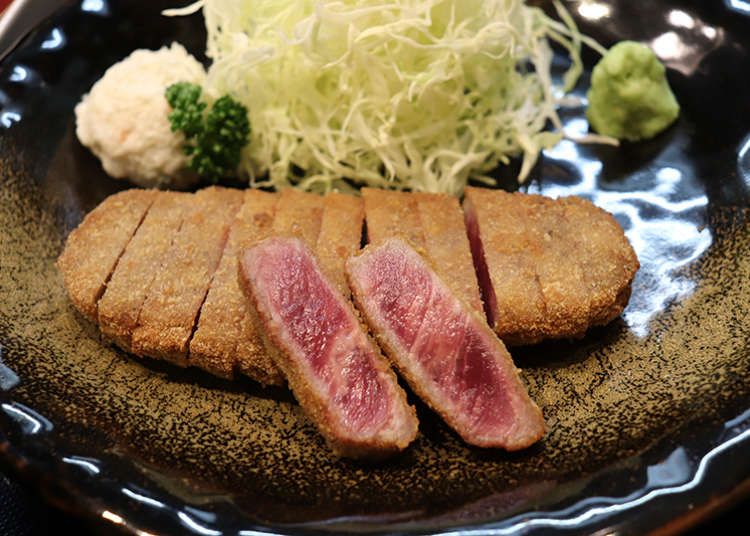 Shinjuku has a lot of tourist spots whether it be the sweeping views of Tokyo from the top of the Tokyo Metropolitan Government Building or forgetting the hustle and bustle of the city in the nature-rich Shinjuku Gyoen. Popular with tourists local and abroad, Shinjuku has a variety of gourmet choices. From restaurant chains to Izakayas, department stores, and hotel restaurants, there's food everywhere!

In this article, we will introduce delicious restaurants where locals who spend most of their time in Shinjuku recommend. We have picked 3 restaurants, popular with tourists and locals alike, you can have lunch for under 1500 yen that will satisfy you. Let's take a look!
1. Gyukatsu Motomura Shinjuku Kabukicho: Cooked right in front of you!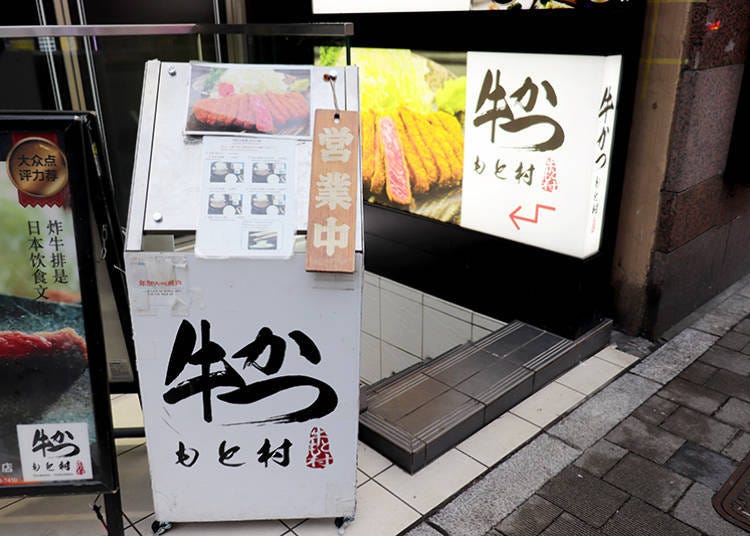 First up is Gyukatsu Motomura Shinjuku Kabukicho Ten. With the desire to make Gyukatsu (beef cutlet) a part of Japanese food culture at heart, this shop offers genuinely delicious Gyukatsu and has also opened additional stores throughout Tokyo and in Osaka, Yokohama, and Taipei.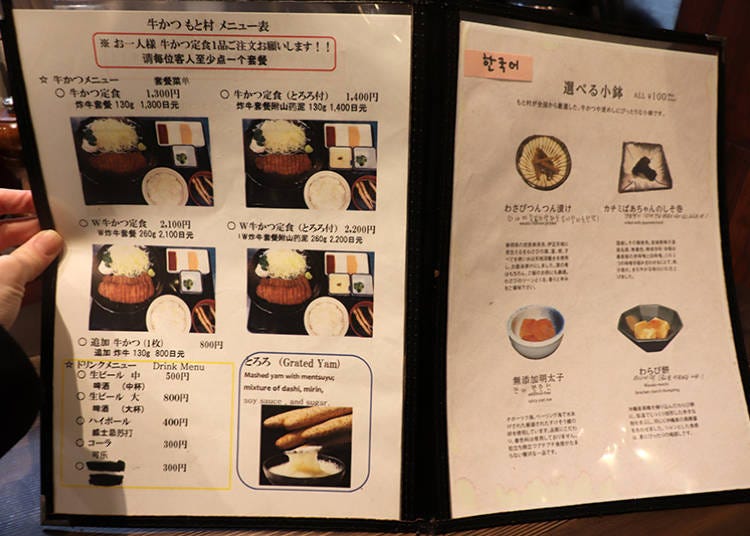 Gyukatsu Motomura Kabukicho Ten is about a 2-minute walk from the JR Shinjuku Station East Exit. It's right in the middle of Kabukicho so lots of foreign tourists also go there. The menu, in addition to Japanese, is also in English, Chinese, and Korean.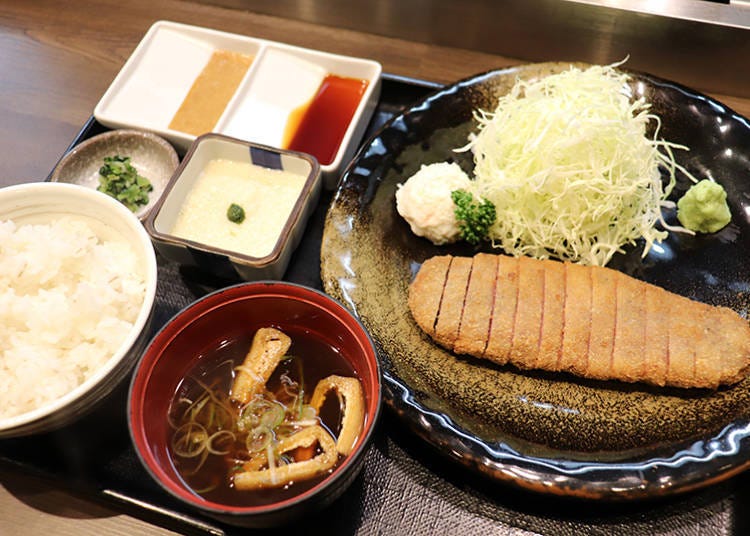 One local, "Natsuki", whose office is in Shinjuku recommended the "Gyukatsu Set with tororo (grated yam)" for 1400 yen (including tax). It's the most popular dish at the restaurant. Gyukatsu, finely chopped cabbage, potato salad, barley rice, deep-fried tofu and red miso soup with green onion, pickled nozawana (Japanese leaf vegetable) and pickled daikon leaves is in the set with tororo topping.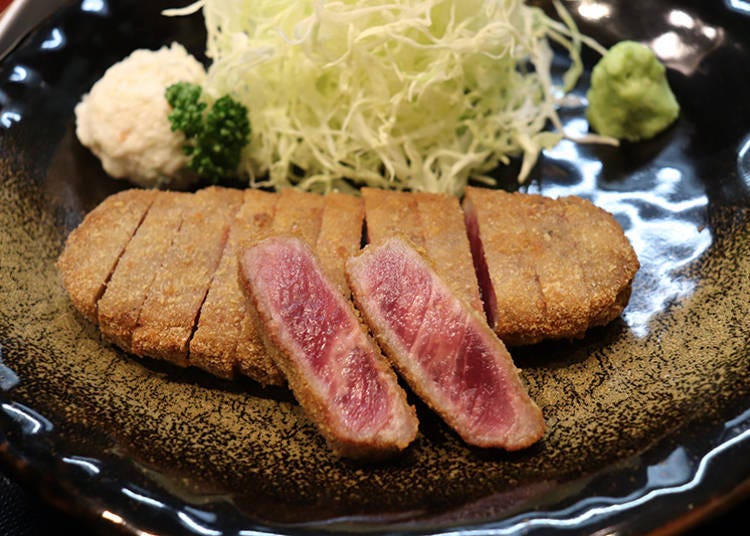 Gyukatsu is served medium rare and each seat has a stone grill for you to cook the meat yourself. The tenderness of the meat makes your mouth water!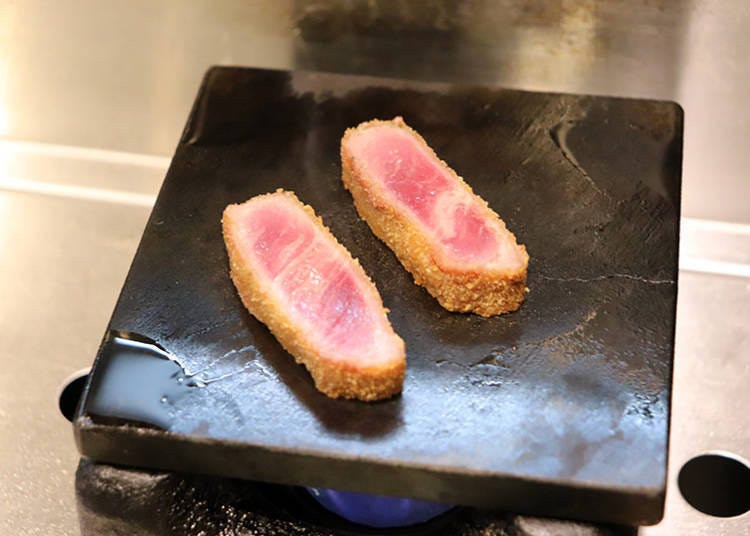 Each seat has a stone grill for you to cook your meat. The rule of thumb is to cook one side for about 30 seconds. If you cook both sides, the fat will melt away and the flavor will increase.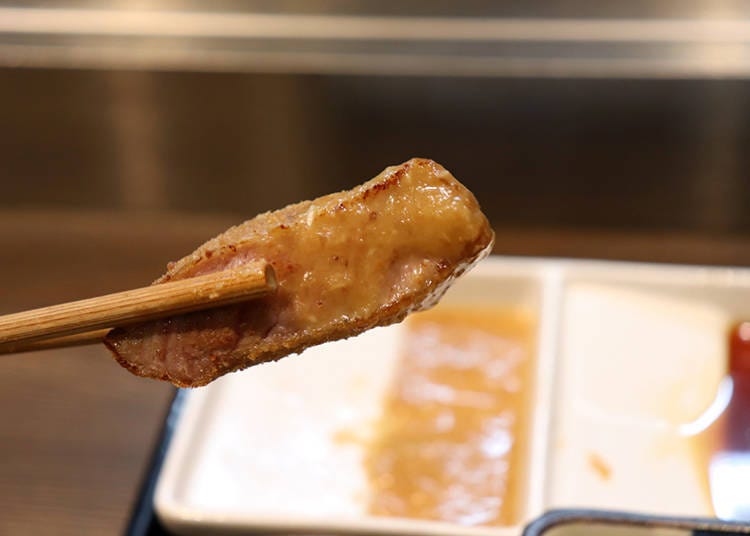 After cooking it on the stone grill, it is recommended to try it first with wasabi and soy sauce. You can taste the flavors of the meat and fat. If you use the rock salt instead of the soy sauce that you can find on the table, you can feel the flavors and taste light and refreshing aftertaste.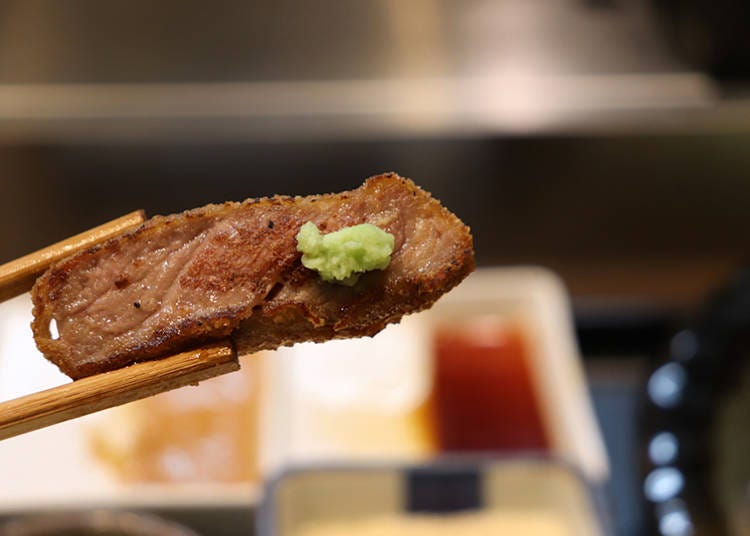 The sauce made from special mountain wasabi is superb! If there is not enough Yama Wasabi sauce, just ask the staff for more! There is some prepared for the chopped cabbage and the sweet ginger dressing is also perfectly suited.
The tororo (grated yam) topping already has a flavor so just eat it as it is on the rice. The rich Gyukatsu flavor and the cleansing of the palate by the tororo rice is the perfect marriage. You won't be able to stop eating because it's so delicious.

You can get your rice upgraded to a large serving for free once and you can also get a second serving of rice for free. You can also order more cabbage and miso soup for 100 yen (including tax). Undeniably, you will be left completely full and satisfied!
Gyukatsu Motomura Shinjuku Kabukichoten

牛かつもと村 新宿歌舞伎町店

Address

Tokyo Shinjuku-ku Kabukicho 1-18-9 Wa Mall B1F

Nearest Station

2-minutes walk from JR Shinjuku Station East Exit


Phone Number

03-3208-7450

Business Hours:11:00~22:00
Open 7 days a week
2. Gyoen Roan: Superb Fish Grilled in the Fireplace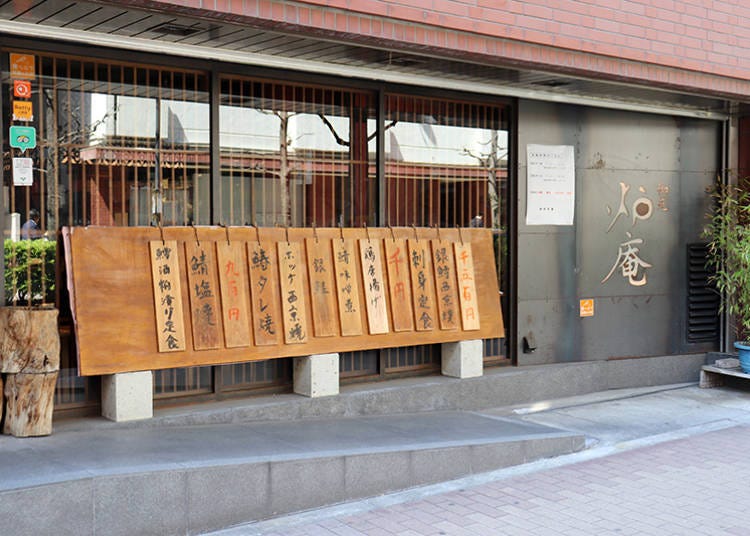 Next up is Gyoen Roan, this store has a dignified facade. It is about a minute's walk from Tokyo Metro Marunouchi Line Shinjuku Gyoen Station or about a 12-minute walk from JR Shinjuku station. "Shin", who has lived in Shinjuku for more than 10 years, comes to this restaurant at least twice a week recommended this restaurant. It's so popular that there are often large queues during lunch hours. Fish lunch sets for 1000 yen is unique.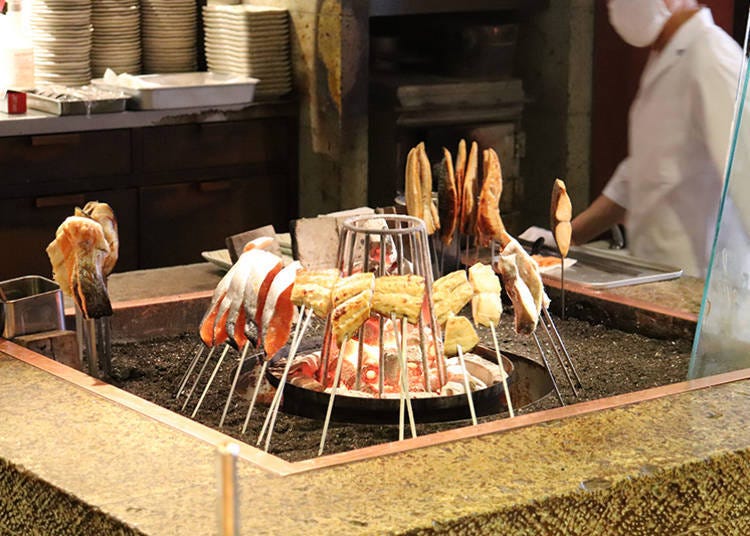 When you enter the restaurant, the first thing your eyes will be drawn to is the large charcoal fireplace. Surrounding the fireplace are counter seats but there are also tables and Japanese-style seats. One of the store's charms is to see your fish cooked in front of you and served. Just watching the fish cooked and served is fun and will whet your appetite.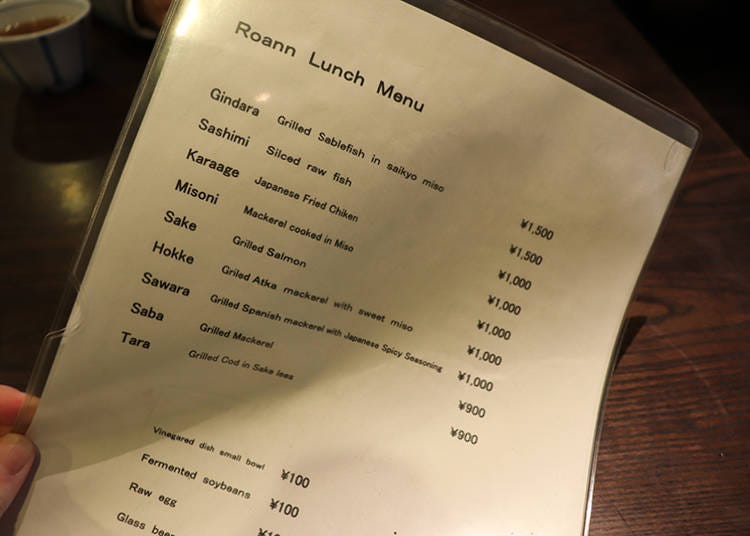 The entire lunch menu is less than 1500 yen including tax. They also have an English menu. Lunch sets with sablefish, atka mackerel, salmon, Spanish mackerel, and mackerel are recommended but sashimi, fried chicken, are also on the menu. Toppings for rice such as natto and raw egg are also available so you can choose whatever suits your tastes.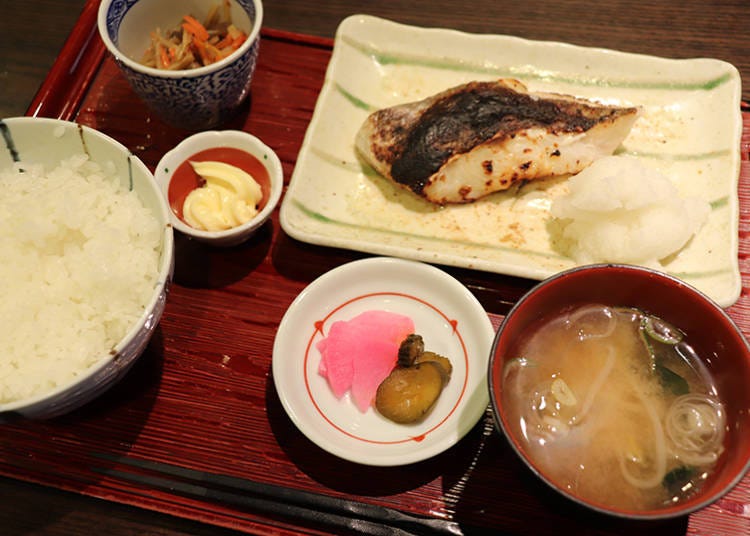 This is the "Pickled Cod" set for 900 yen (including tax). It is cod pickled in sake lees, roasted on the in-store hearth. Rice, miso soup, pickles and a small dish are included in the set.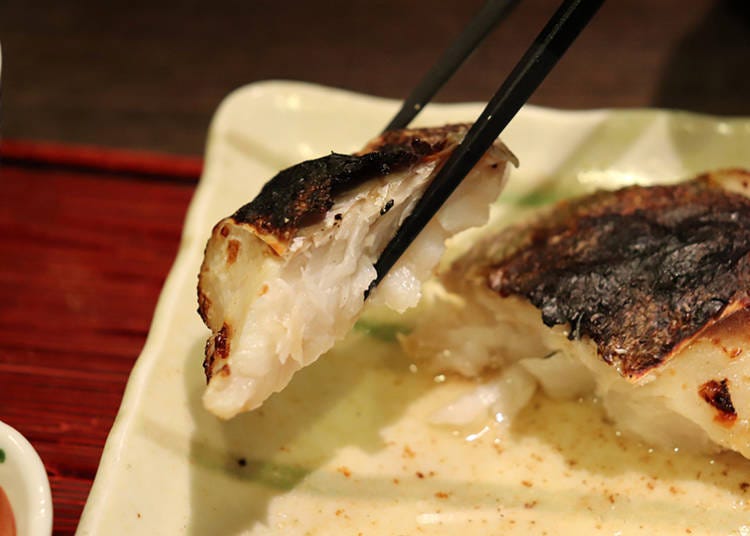 The fish is delicious here. The skill of the chef shines when they roast the fish. The pickled cod is best eaten with the mayonnaise. The mayonnaise's acidity and the flavor of the pickles superbly matches the creamy texture.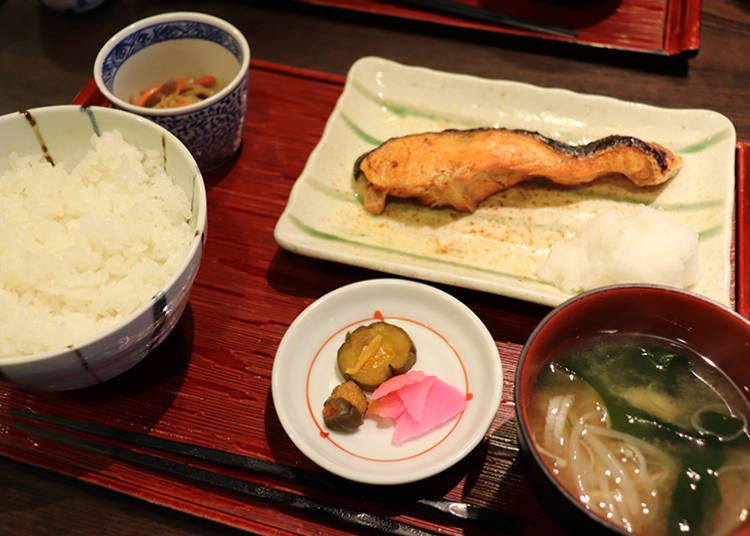 This is the "silver salmon" (Ginzake) lunch set for 1000 yen (including tax). Other than the fish, it is the same as the "pickled cod" set and other lunch sets. There is also an ample portion of grated daikon which is a bonus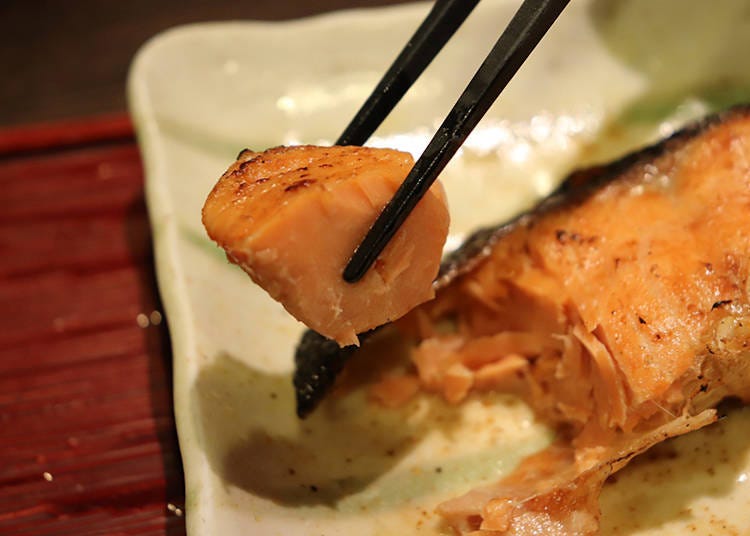 This is the fish perfectly well done, the texture of the flesh is soft and warm. As soon as you take a bite, the flavor of the fish bursts in your mouth. The crispy skin adds to the deliciousness of this masterful dish.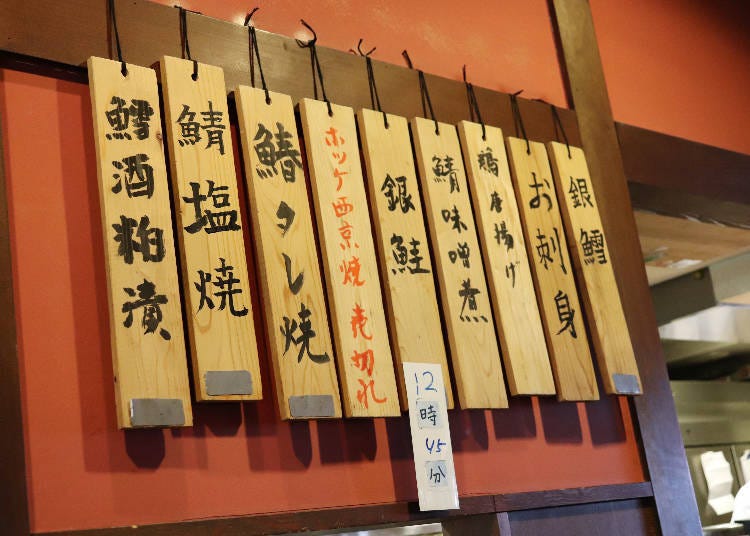 Whenever an order for fish comes in, the chef will roast it on the hearth, there is a number plate showing the time the fish will be ready. Whenever you crave fish, give this shop a try!
御苑 炉庵

Address

Tokyo, Shinjuku-ku, Shinjuku 2-9-20 Tonkawa Bldg 1F

Nearest Station

1 minute walk from Tokyo Metro Marunouchi Line "Shinjuku Gyoen" Station
12 minute walk from JR "Shinjuku" Station


Phone Number

03-6273-2135

Business Hours:
Lunch: Mon – Fri 11:30~14:30(Last Order: 14:00)
Closed: Saturday
Dinner: Mon – Sat 17:30~22:45(Last Order: 22:15)
Closed on Sundays, Public Holidays, Summer Holidays, New Year.
3. Udon Shin: Always Lines in Front of This Udon Restaurant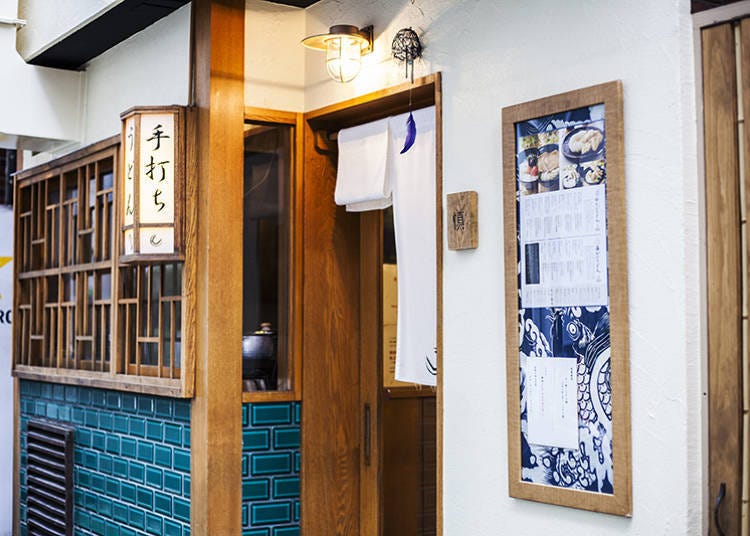 The last restaurant is Udon Shin which is about seven minutes' walk from JR Shinjuku station south exit. This popular shop often places high in the "Tokyo Udon Ranking" and for 3 years in a row has been selected in the "Udon 100 famous shops". This famous store, known for its queues, is loved by the locals and recently many foreign visitors also.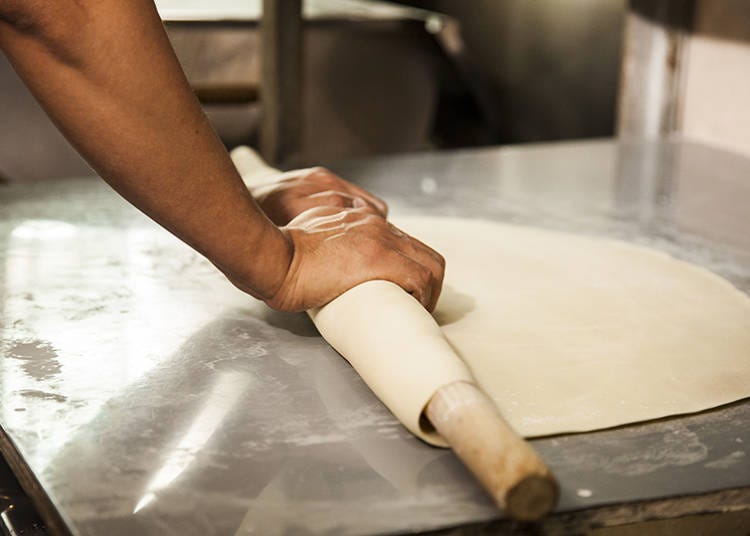 The shop interior is warm with wood. In order to meet the store manager's extreme principles of udon, everything is made fresh. Everything is done by hand and each bowl is served with the thoroughness of "freshly made", "freshly cut", "freshly boiled".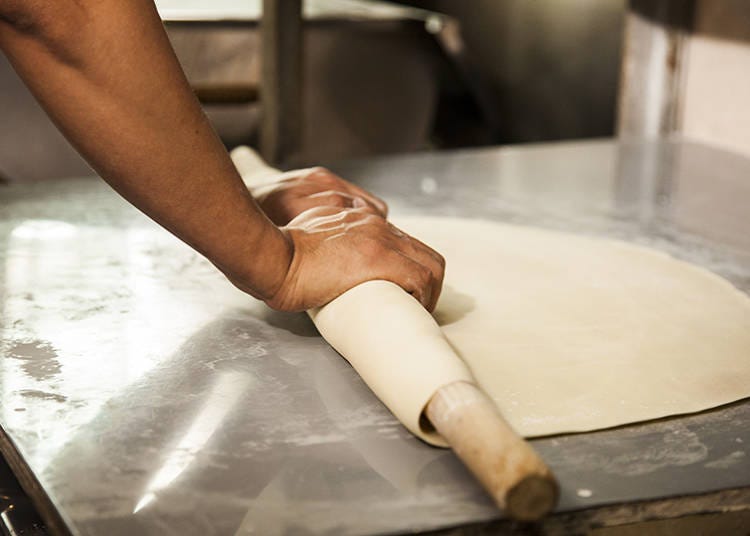 The first thing the store is pedantic about with their udon is "freshness". To make the best dough for the udon, they choose the best wheat, having it delivered directly every day. The dough is left to sit overnight to get the best moisture and saltiness and then only used on that day.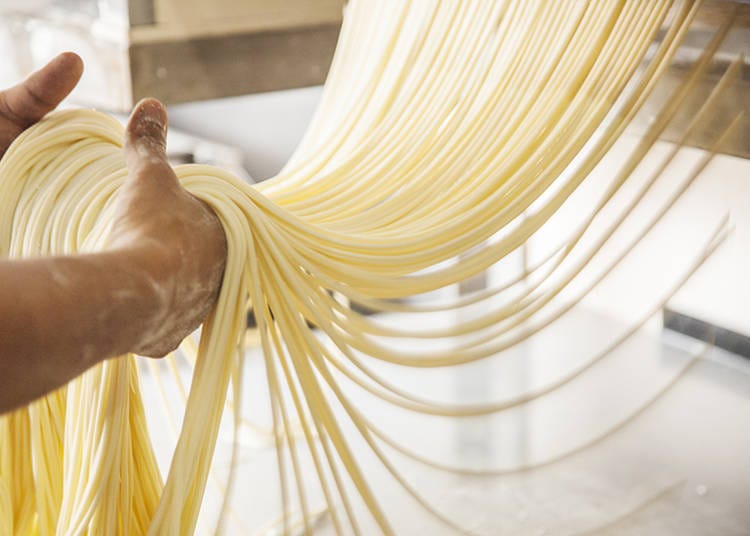 Each time an order comes in, the noodle is freshly cut from the raw dough. No time is wasted from cutting the noodle from the dough to being served to the customer – at no point is it left to sit. To achieve the slippery feel on the tongue and the soft yet firm bite of the noodle, they keep the use of dusting flour to an absolute minimum.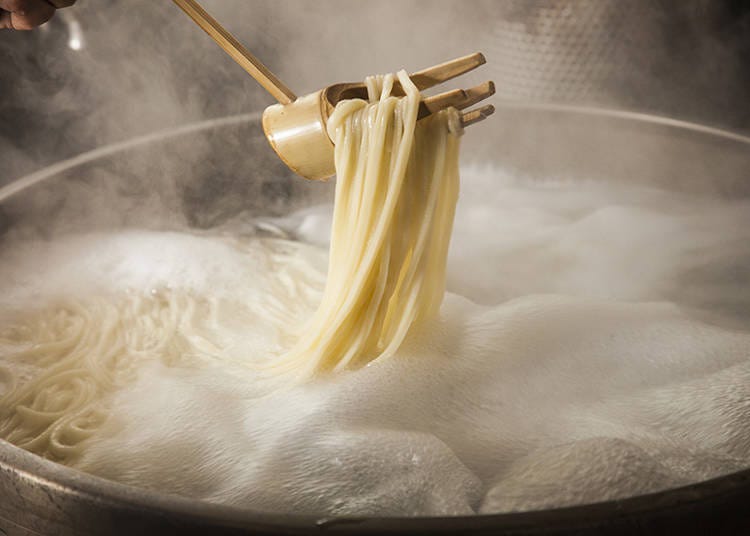 This store is also pedantic about how it boils the noodles. Based on the large volume of water boiling in the pot, the noodles will cook evenly. To determine how long the noodles should be boiled depends on a variety of conditions such as temperature and moisture which varies each day so they make preparations to address the best boiling time from the moment they open.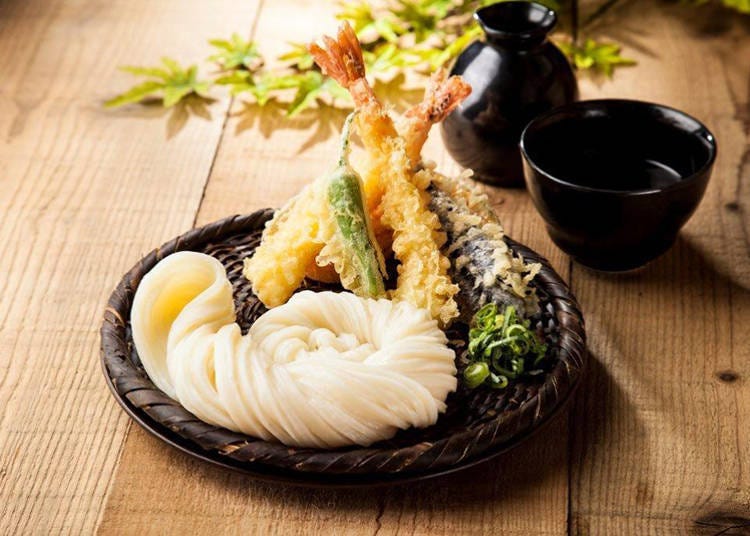 For cold udon, we recommend "Tenzaru (pumpkin, carrot, eggplant, shishito green pepper, two prawns)." 1,480 yen (including tax). The twirled up noodles make a great post on Instagram.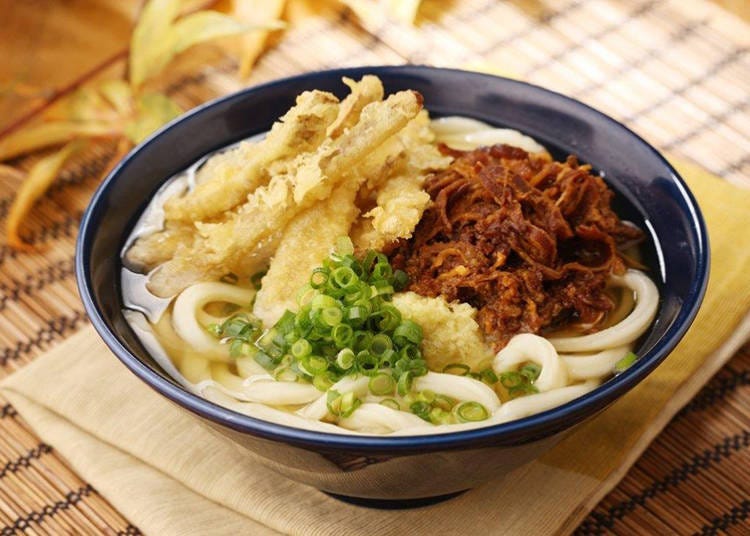 From the hot noodles, we recommend "Kake Gyuniku Gobou Ten" (Udon with broth and beef and burdock root tempura) 1,350 yen (including tax). Authentic Sanuki udon usually uses dried sardines for the soup but at this store, to find the right match for their delicate noodles, the soup is made from a Kansai style base made from dried bonito shavings and kombu. The soup is a masterpiece you should taste.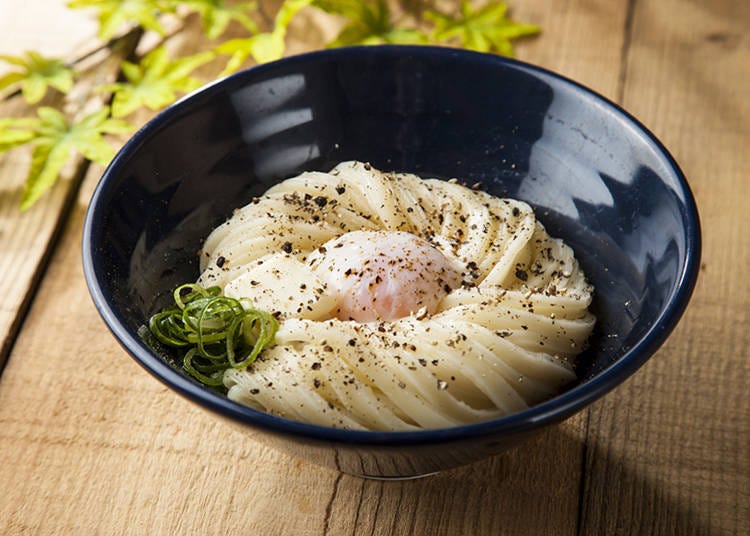 There is a large menu such as "On shoyu udon, butter pepper, onsen tamago" (warm soy sauce udon with butter, pepper, and boiled egg) 950 yen (including tax). Everything on the main menu is under 1500 yen for lunch. If you have a craving for udon in Shinjuku, you should absolutely try this place.
うどん慎

Address

Tokyo Shibuya-ku Yoyogi 2-20-16 Soma Bldg 1st Fl

Nearest Station

About 7 minutes walk from JR Shinjuku Station South Exit


Phone Number

03-6276-7816

Business Hours:
Sunday to Thursday 11:00 – 23:00 (Last Order 22:00)
Friday/Saturday 11:00 – 24:00 (Last Order 23:00)
Open all year (Closed during New Year)
Website: https://www.udonshin.com/
From local to western cuisine, Chinese, and ethnic foods, there are so many stores that can make any foody get lost. Please take a look at the stores we've introduced and enjoy having lunch in Shinjuku.

Business hours and rest days may change depending on circumstances. Please check the store's web site or contact the shop directly.
*This information is from the time of this article's publication.
*Prices and options mentioned are subject to change.
*Unless stated otherwise, all prices include tax.
Limited time offer: 10% discount coupons available now!