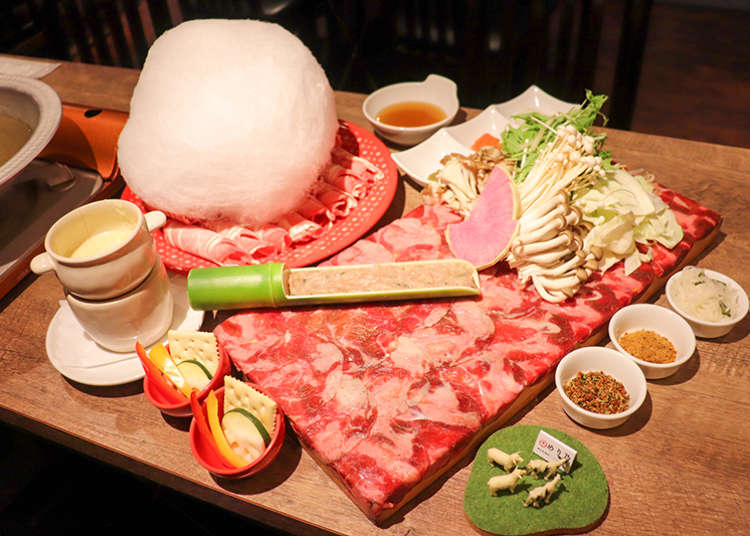 Tokyo's Shinjuku district is where you'll find a huge variety of cuisines – and shabu-shabu is one you won't want to miss! Shabu-shabu is a Japanese hotpot dish with thinly sliced meat and vegetables boiled in water (or a light broth) and served with dipping sauces.

This time, we'll be introducing Merino Shinjuku-ten, a hot recommendation even in the sprawling Shinjuku area. As measures are in place to prevent the spread of Covid-19, you can enjoy yourself with ease!
Merino Shinjuku-ten, where you can enjoy all-you-can-eat shabu-shabu and jingisukan hotpot!
Merino Shinjuku-ten sells itself with the concept of "becoming healthy while eating delicious food", and is a shop specializing in all-you-can-eat mutton and beef tongue shabu-shabu and jingisukan, a type of mutton hotpot. As shabu-shabu is usually enjoyed with beef, shops that offer lamb as an alternative are few and far between.

Menu options that claim to improve beauty and health are, of course, a given, and one of its unique points is in its trendy and cute interior! The shop's charm is centered on appealing to young girls and ladies, so let's take a look.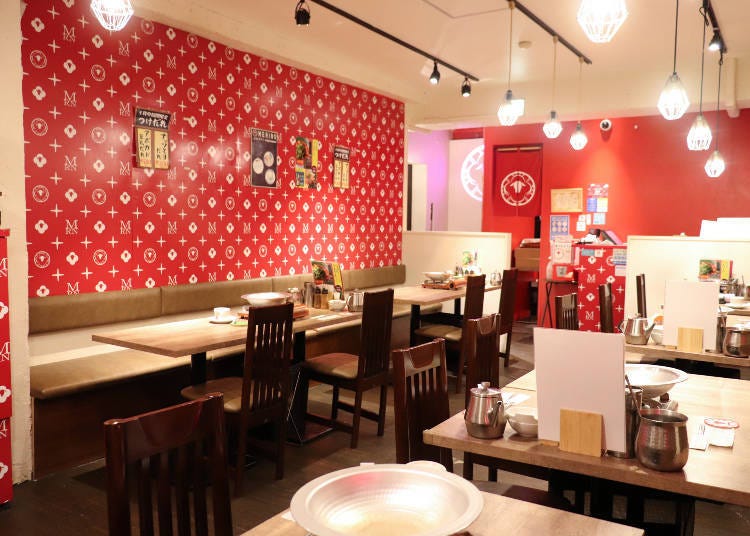 It's a three-minute walk from Shinjuku Station, on the Tokyo Metro's Marunouchi line. From the main street of Kabukichō, slip into one of its side streets, Sakura-dōri. In one of the buildings near the intersection, on the third floor, is Merino Shinjuku-ten. Once you've stepped out of the elevator, you'll be greeted with an expansive floor, with walls fashionably decorated with monograms, and accented with wood finishing.
Lamb and beef tongue all-you-can-eat course
The menu is centered on lamb and beef tongue shabu-shabu, and jingisukan all-you-can-eat courses. The number-one recommendation is the lamb and beef tongue all-you-can-eat course for 3,980 yen, and accompanying cheese fondue for 320 yen (both without tax). The set includes shabu-shabu mutton, shabu-shabu beef tongue, a selection of vegetables, rice, pickled perilla and radish, condiments, sauces, udon noodles, a dessert of your choice - it's a lineup with an impressive variety.

As the set is an all-you-can-eat, it comes with an all-you-can-drink menu too, which includes six types of service soft drinks, including cola and rosehip peach tea! For an additional 500 yen (without tax), you can get a plan that comes with 33 types of drinks, including alcohol, or a plan with 58 kinds of soft drinks and dessert drinks.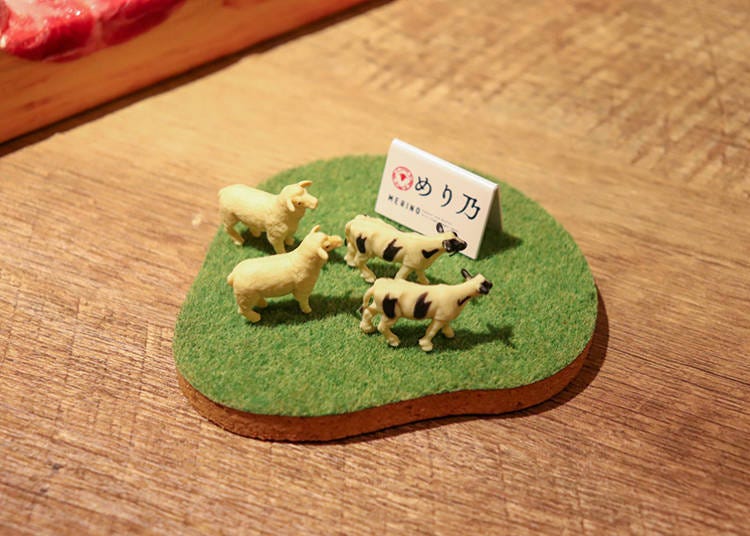 Each table has a small figure of a farm on it. When having the all-you-can-eat course, there is a system where you'll get a cute model of a cow for each plate of beef you order; likewise, if you order mutton, you'll get an adorable sheep figure to add to your farm.

As you continue to eat, your farm will continue to grow. With some skillful arrangement, you can make a photogenic scene perfect for your Instagram. You can also get an idea of how much you've eaten at a glance. The point of having fun while eating delicious food at this restaurant is one of its unique draws.
Satisfy your hunger with the best mutton and beef tongue!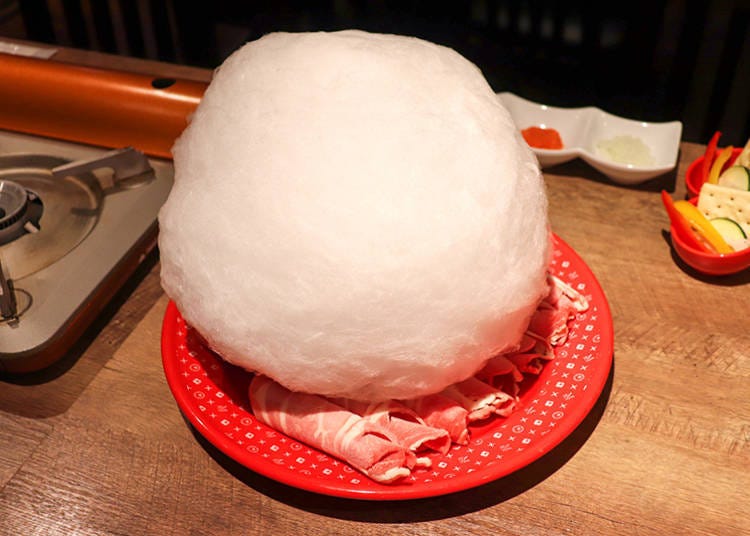 Another item that makes a trendy and adorable appearance at the shop is the cotton candy topping the mutton plate, made to resemble a fluffy sheep. Instead of adding sugar directly to the dashi soup, you can add the cotton candy instead, for a faint sweetness.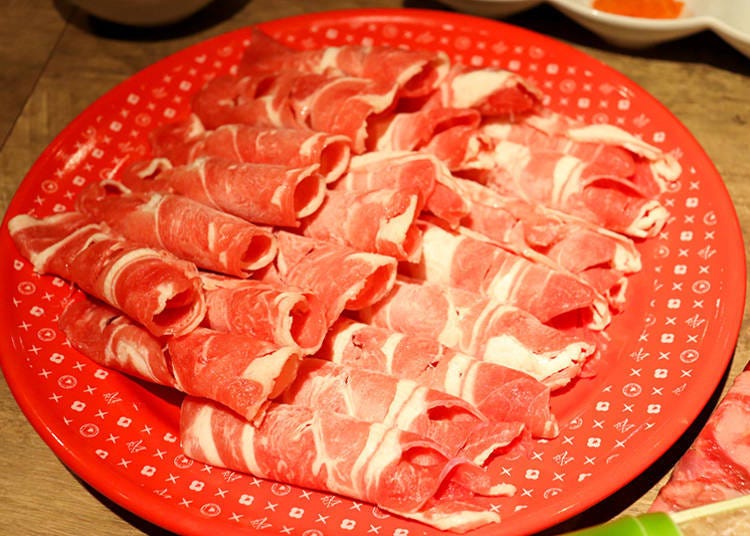 One specialty of mutton is that it is low in sugars while having fat with a high melting point, making it more difficult to be absorbed by the body.

Besides this, the meat is also high in L-carnitine, which is said to increase muscle density and improve fat metabolism, making it great for those on a diet. You can order as many plates as you want without feeling any guilt!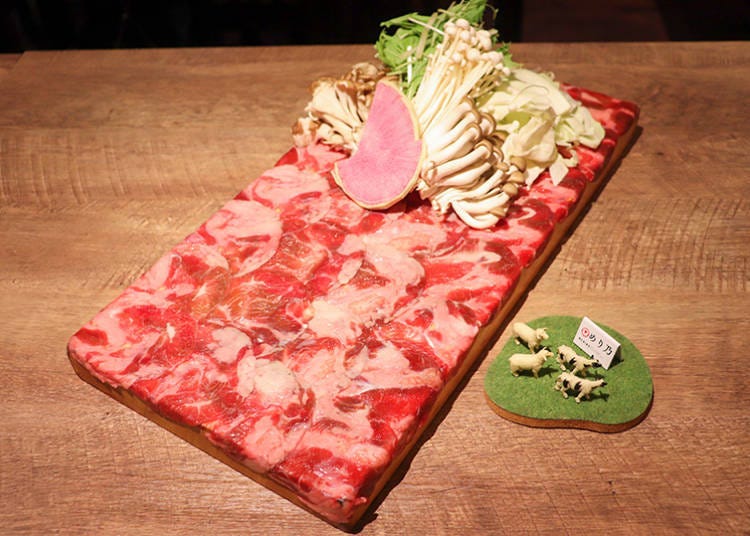 On top of that, beef tongue, like mutton, is low in sugars. As it is full of vitamin B1, essential for the metabolization of carbohydrates, it's perfect for those controlling their weight. As it's full of iron as well, it has great benefits for both your health and beauty! The tightly-packed arrangement of the beef tongue on the chopping board on which it is served also makes for a tremendous photogenic shot for social media.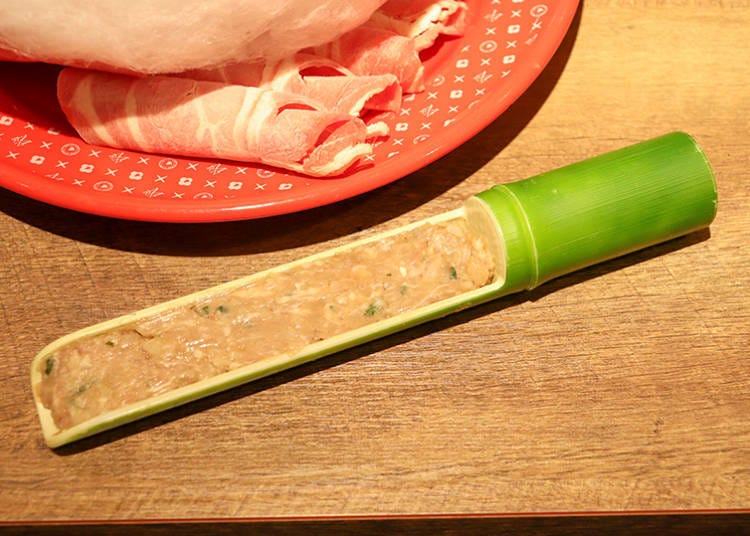 The perilla and lotus mutton paste, made by mixing minced mutton with vegetables, is served in a bamboo scoop, from which you can carve out bite-sized meatballs to drop into the hotpot.

Including the vegetables, all items in the set are all-you-can-eat. Feel free to ask for refills of your favorite foods, and there's no question that you'll definitely be full and satisfied after your meal.
Cotton candy, a huge variety of sauces! How to eat shabu-shabu hotpot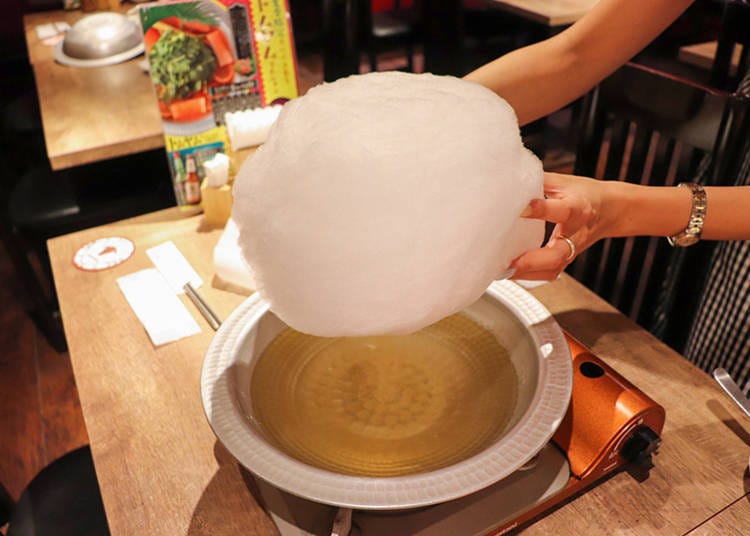 We previously mentioned the cotton candy served with the mutton. Now we're going to add the whole thing into the hotpot! The flow of adding it in feels like an adventure, and it's one of the attractive perks here.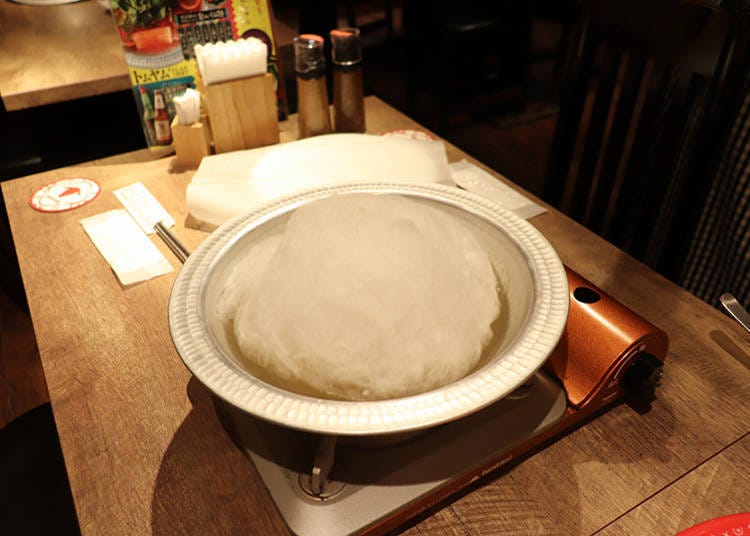 It melts in an instant, so keep your eyes peeled! If you manage to catch the moment it melts on camera, you've got to be really lucky!?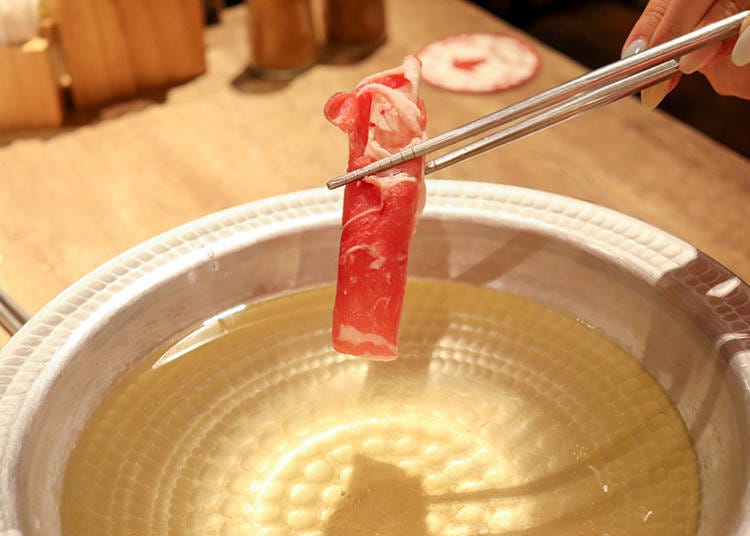 Try out the mutton, beef tongue, vegetables, and other ingredients of your choice at your own timing, shabu-shabu style!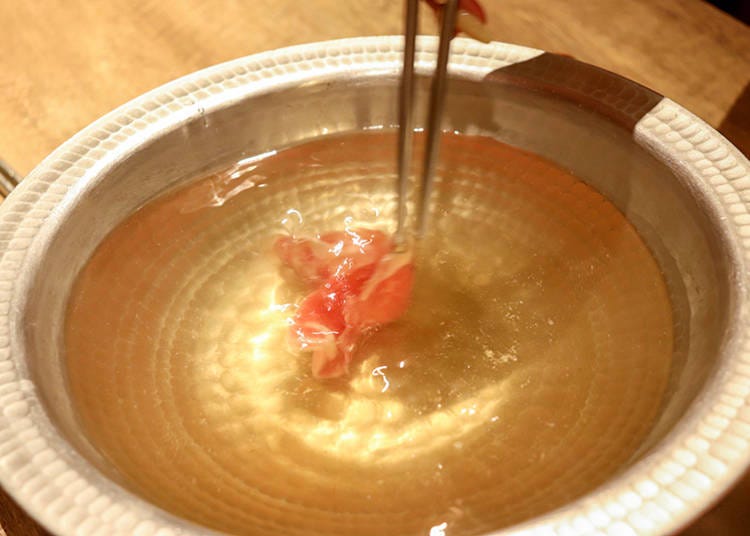 The moment the mutton or beef tongue is dipped into the hotpot for shabu-shabu, the fat in the meat melts into the soup, and when you add in the udon noodles to finish it up, it will have turned into a thick and gorgeous umami-packed soup.
After swishing it around, once the meat is no longer pink, it's ready to eat. You can taste how delicious it is, even if it's slightly rare.

Though mutton tends to have a robust gamey smell, the mutton served at this shop isn't gamey at all, and it is recommended for first-timers of mutton shabu-shabu. On top of that, you won't be able to stop eating the wonderfully textured beef tongue!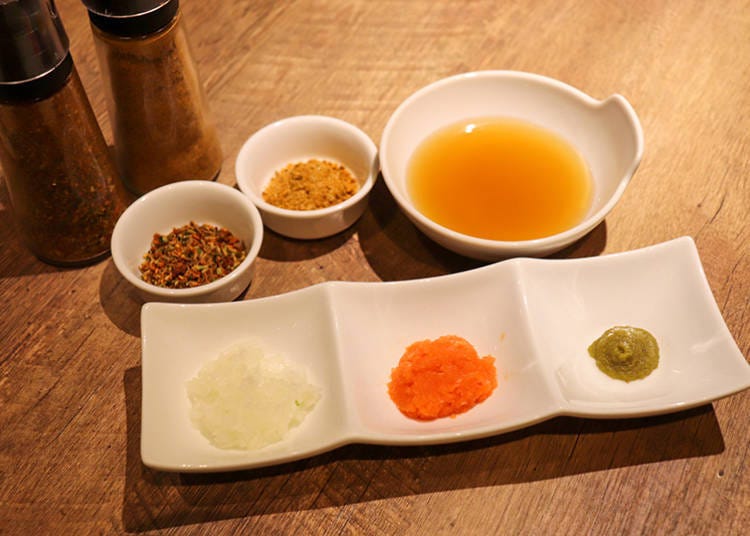 The sauce that comes with the set is a rich konbu dashi sauce. By combining the three types of condiments, namely chopped onion, shredded maple, and yuzu pepper, as well as the "Merino spice" and "curry spice" available at each table, you can create your own delicious shabu-shabu to enjoy.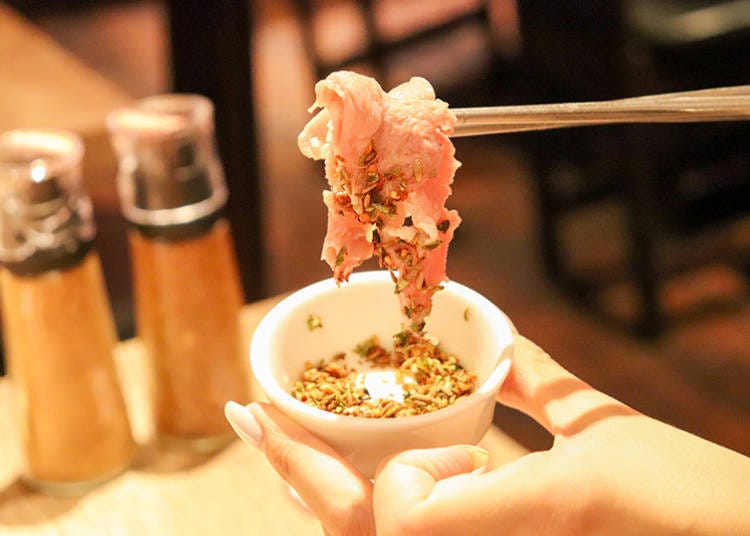 The "Merino spice," in particular, is the shop's own original recipe that you definitely have to try out. When you try it together with the shabu-shabu mutton, the gentle fragrance wafting through your nose, together with the mouthfeel of the spices, makes for a simply delicious experience.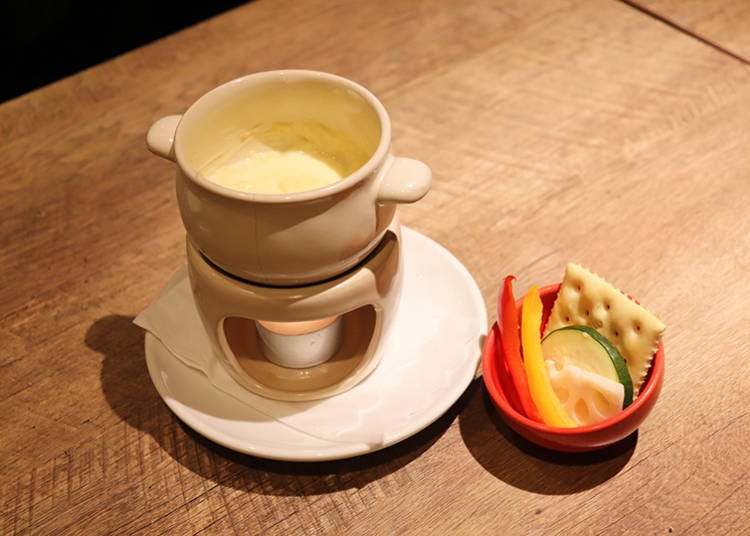 On top of that, the cheese fondue, which is wildly popular with the ladies, is one of the shop's draws. You can have it on its own, and you can have it together with meat too. Besides this, you can add your own blend of spices and sauces to it to make your own original sauce!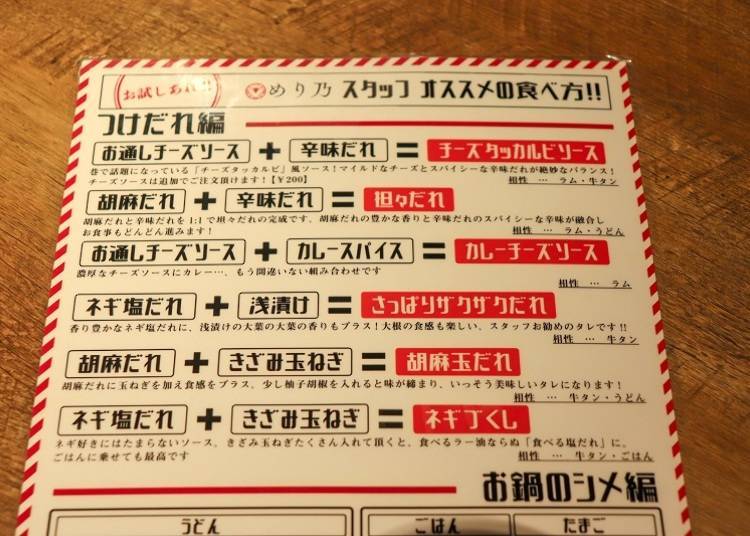 Menu chart showing examples of sauce combinations: Cheese sauce + Karami-dare sauce = Cheese dak-galbi; Goma-dare sauce + Karami-dare sauce + Tantan-dare sauce, amongst a whole lineup of combinations. A menu in other languages is available too.
Ordering other sauces a la carte at 200 yen (without tax) to combine together and make your own original dipping sauce is recommended too. The regular menu has goma-dare sauce (sesame), negishio-dare sauce (leek and salt), and karami-dare sauce (spicy sauce, in four levels of spiciness), along with special sauces such as nuts-mayo-dare sauce (nuts and mayonnaise) and avocado-dofu-dare sauce (avocado and tofu), along with seasonal sauces that change every month which you have to check out. When combining the sauces, be it cheese dak-galbi or tantan-dare sauce, enjoy your shabu-shabu with a wide variety of sauces!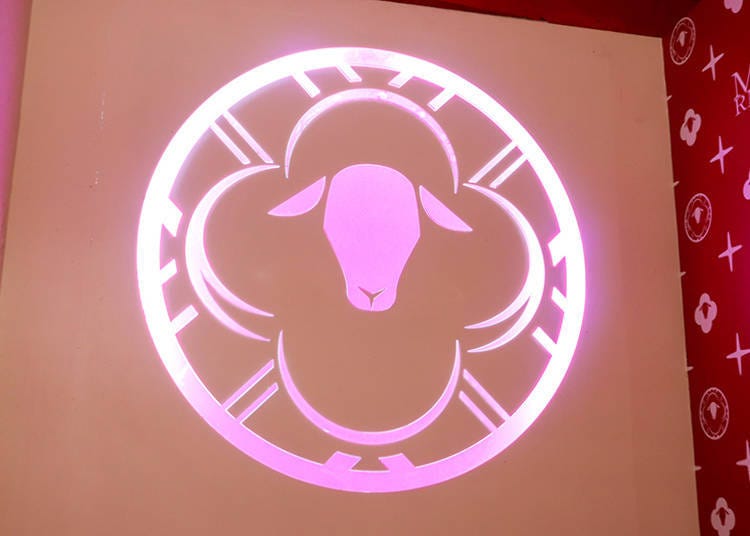 Merino Shinjuku-ten, famous for its all-you-can-eat mutton and beef tongue shabu-shabu and jingisukan hotpot. Its limited-time menu, such as the spicy and sour "Honkaku Tom Yam Shabu" at 4,280 yen (without tax) is made using ingredients from Thailand, tastes like the real thing, and is worth checking out too. The menu and instructions on how to eat shabu-shabu are available in English, Chinese, and Korean as well.

Do enjoy the food while looking at the restaurant's recommended way of eating! Please satisfy yourself with the delicious mutton and beef tongue shabu-shabu.
Measures in place to prevent the spread of Covid-19
Disinfection of shop interior and surfaces
Providing disinfectant for use
Requesting customers to disinfect before entering the shop
Ventilation of the shop
Use of a coin tray
Requiring staff to use masks, wash their hands, disinfect, rinse their mouths, and take their temperature
Customers feeling unwell are not allowed to enter the shop
Requesting customers to use masks
しゃぶしゃぶ 焼肉食べ放題 めり乃 新宿店

Address

Ishizuka Building 3F,1-6-3, Kabukicho, Shinjuku-ku, Tokyo, 160-0021


Nearest Station

Shinjuku-Nishiguchi Station (Toei Oedo Line)


Phone Number

03-3232-1222
Written by: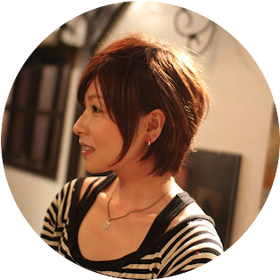 *This information is from the time of this article's publication.
*Prices and options mentioned are subject to change.
*Unless stated otherwise, all prices include tax.