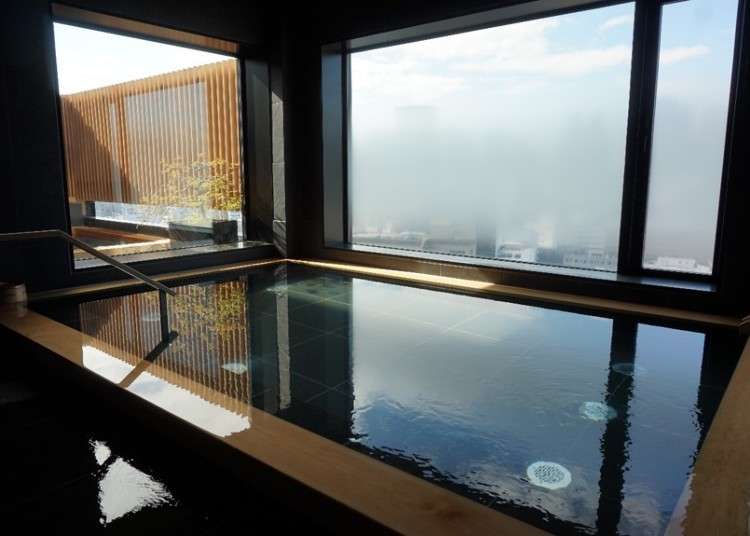 ONSEN RYOKAN Yuen Shinjuku is one of the few traditional Japanese inns located in the heart of Tokyo. It quickly became a hot topic among Japanese citizens and attracts many tourists who want to experience the eponymous ryokan experience.

Shinjuku might have the title of Japan's pleasure quarters, but the area has a deep connection to inns and was known as the town of inns. The area is dotted by many tall and imposing hotels, and those looking for more traditional options might opt to visit the Hakone region instead.

Just what kind of facilities does Onsen Ryokan Yuen Shinjuku offer? We went to take a gander.
The town of Shinjuku: Skyscrapers...and Onsen Ryokan Yuen Shinjuku!?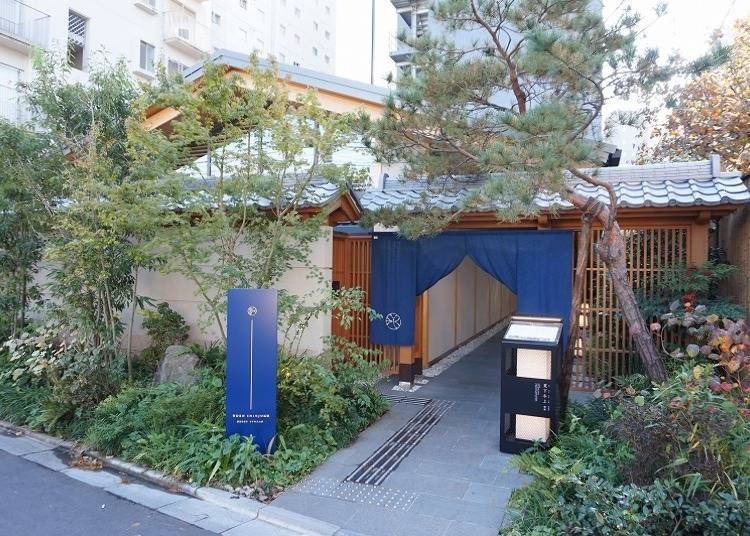 At the entrance, you're greeted by an authentic sukiya-style gate
Onsen Ryokan Yuen Shinjuku, with the concept of "an authentic ryokan experience," is located in "Shinjuku 5-chome", a residential area filled with eateries and bars.

It's not just authentic in looks: the place is furnished precisely like a traditional Japanese inn, from the entrance, the front desk to the lobby, everything is as quiet and austere as you would imagine.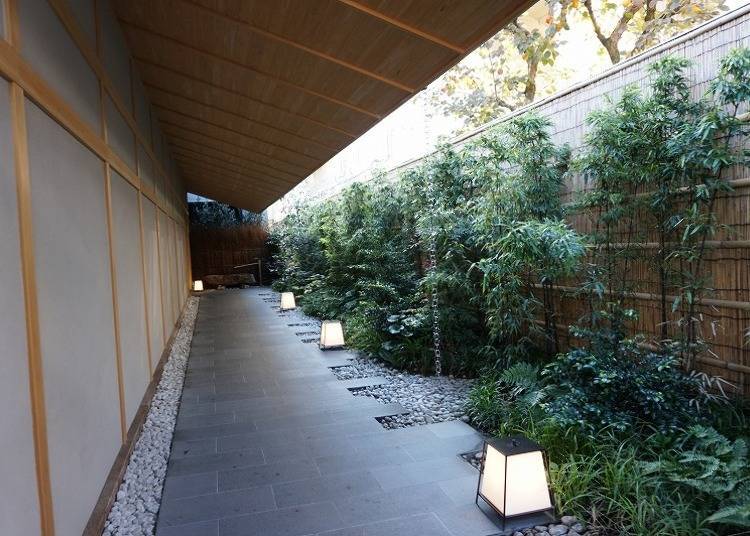 Passing the gate, you're greeted with a tranquility that defies the usual bustle of Shinjuku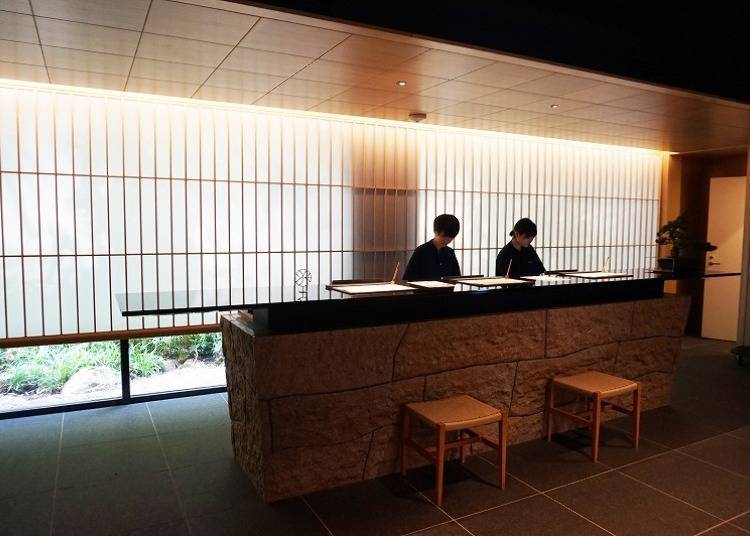 A simple yet precisely beautiful front desk
The interior of Onsen Ryokan Yuen Shinjuku is constructed of bountiful materials that look similar to the Hinoki cypress, such as the timber, Japanese paper, and lacquer, giving the place a traditional Japanese atmosphere.

Even the artwork in front of the elevator and the hanging scroll is chosen with careful deliberation. Foreign staff are also widely employed, so the place has no problems with English, Mandarin, or even Korean. (*The establishment has free Wi-Fi within the building)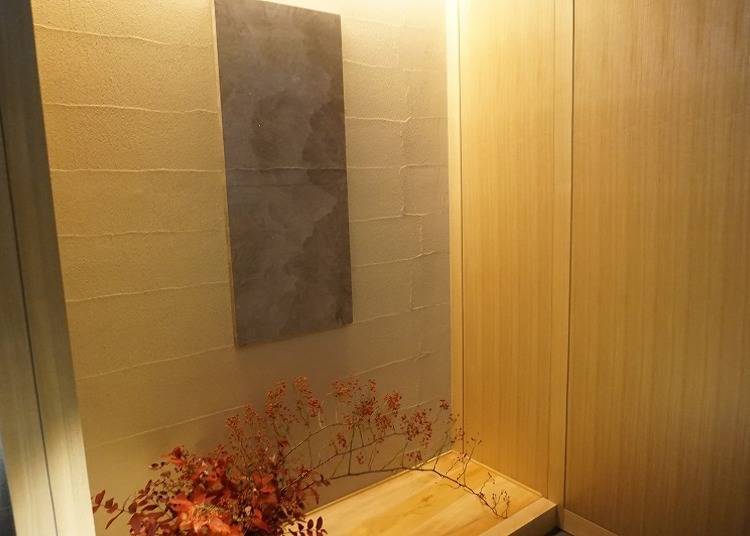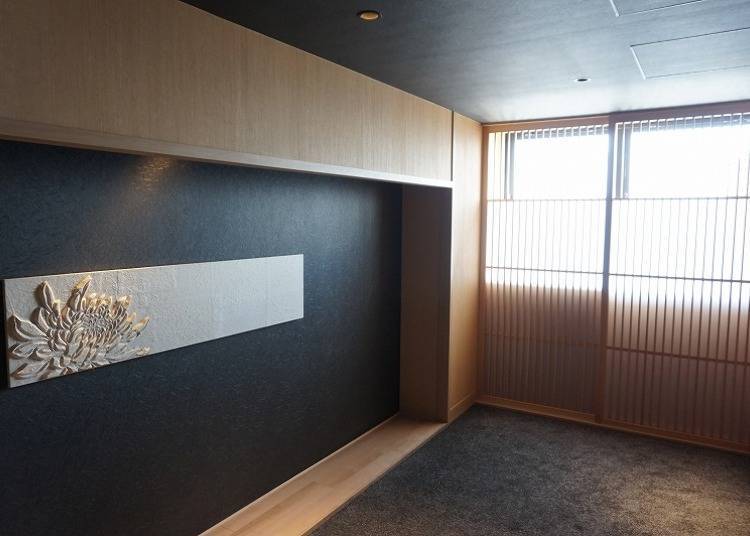 Right in front of the elevator lies an artwork of a chrysanthemum flower beside a sliding door.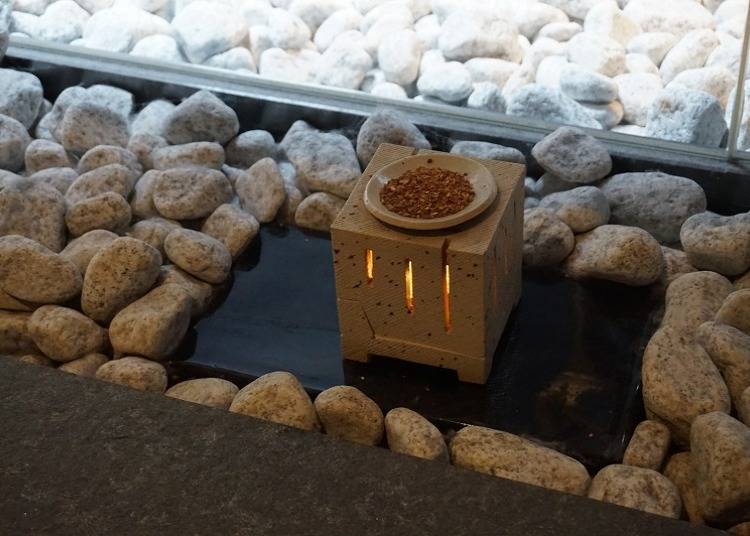 Soft candles lie near the footpaths, flickering gently with a different scent depending on the season. You can feel the amount of effort they put into hospitality with just this.
Enjoy the Hakone onsen experience in Shinjuku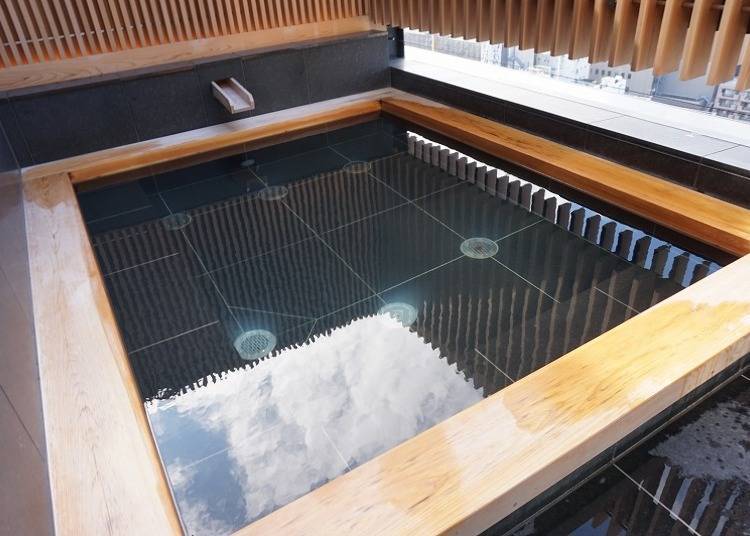 The biggest unique factor of Onsen Ryokan Yuen Shinjuku is its open-air bath on the 18th floor, which simulates the Hakone onsen experience. Enjoy the beautifying properties of the Hakone baths right here in Shinjuku.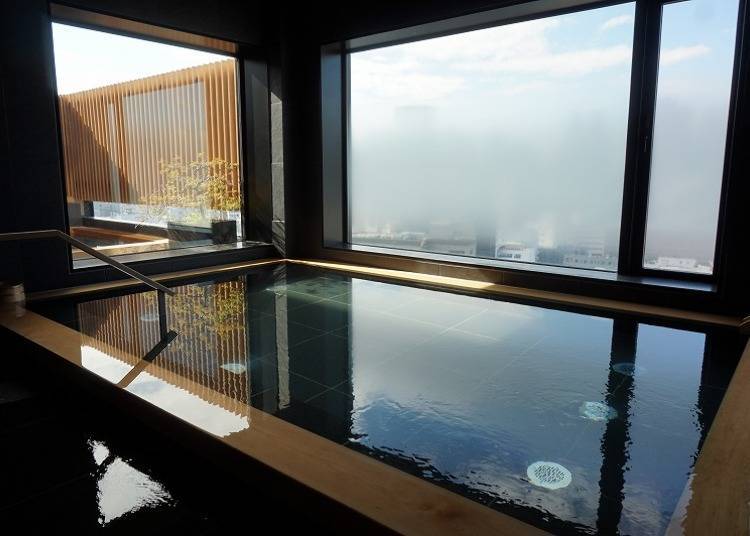 The indoor bath is wide and comfortable, with seasonal baths like the yuzu bath, mikan bath and iris bath which are popular. The bathtubs are made from granite and cypress, letting you relax in a bath of luxury.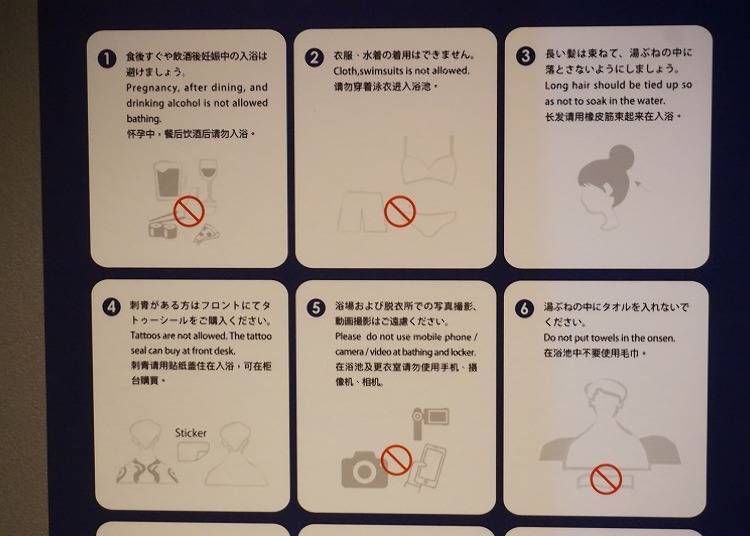 A guide for Japanese bathing etiquette is available. Those with tattoos can also enter as long as they buy a sticker from the front desk.
The lounge in front of the bathhouse also has a fantastic view of Shinjuku to boot. Take a respite as you enjoy the skyline of the city. They even serve free ice cream from 15:00 to 26:00 to boot, which is just icing on the cake.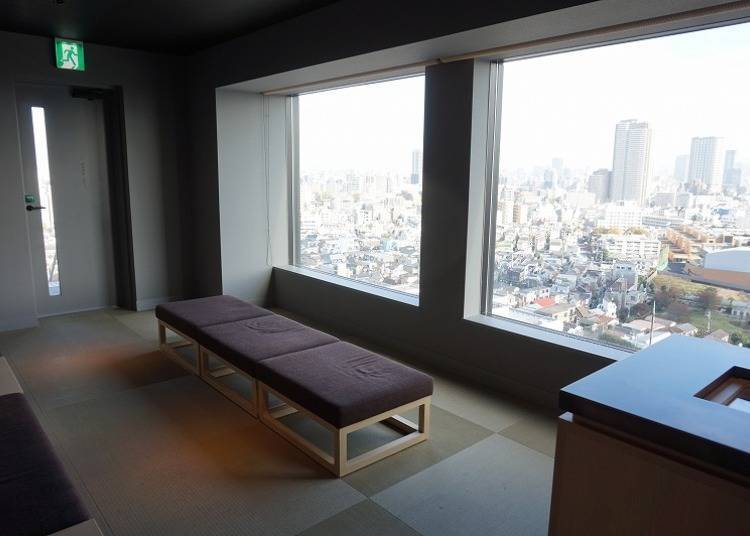 A full view of Shinjuku from the lounge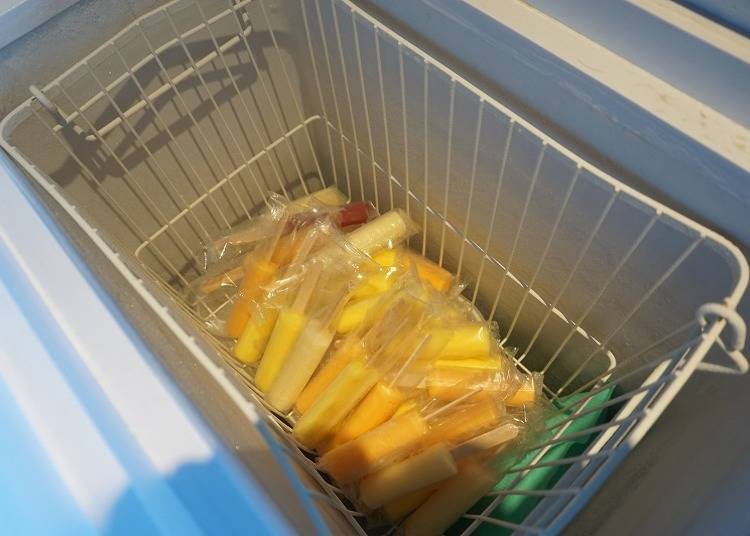 A variety of flavors of ice candy
Soothing ryokan-style guest rooms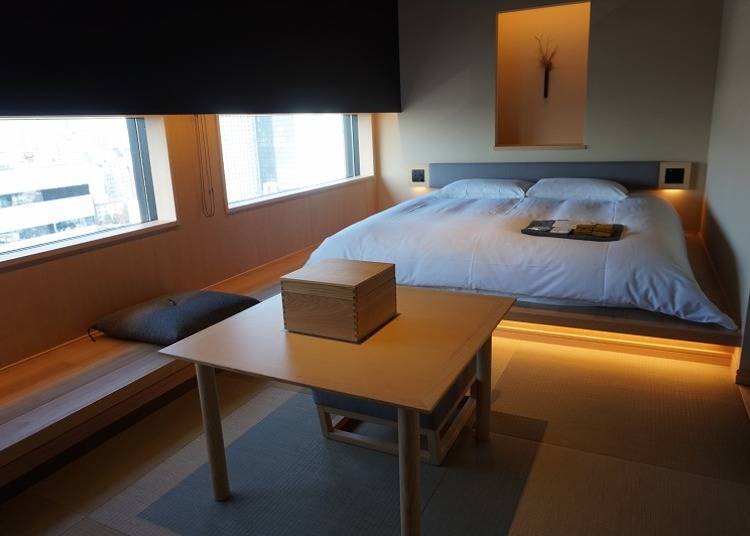 18000-yen for a double room (prices vary with the seasons)
Their "ryokan style" guestrooms are meant to be entered barefoot. The items provided, like the yukata, hot water baskets and sandals, also add a nice traditional touch.

Also, the long windows inspired by Yukimi Shoji offer a panoramic view of the city of Shinjuku and boasts a brilliant night view. From 5,500 yen per person (semi-double room), prices are reasonable even for a location in the city center.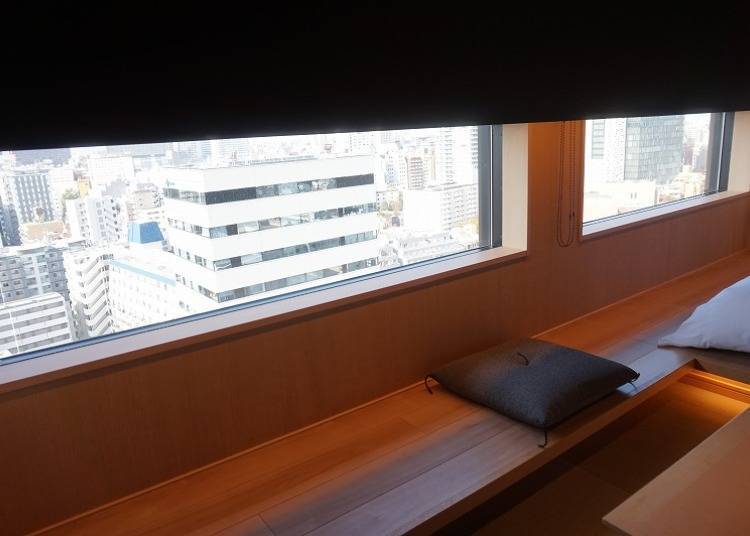 Enjoy a night's sleep accompanied with a gorgeous view of the town
As with traditional ryokans, there is a "board space" on the window side, where you can sit down or put your luggage.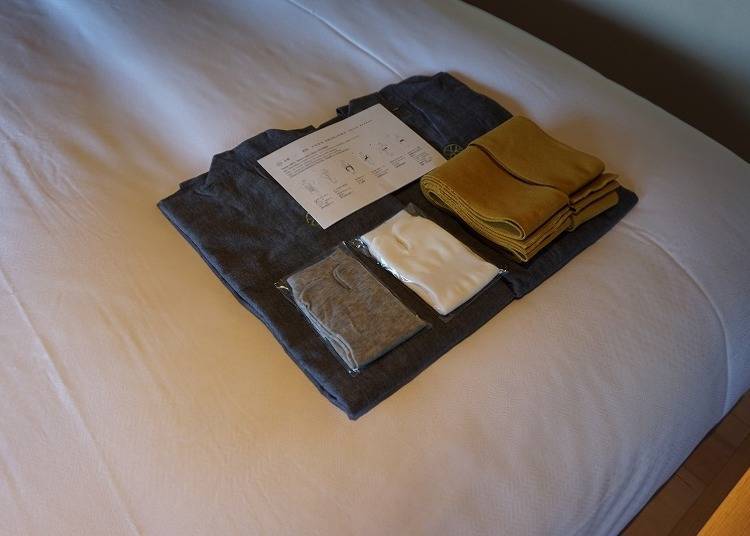 Those not used to wearing yukatas can read the instructions on the paper given.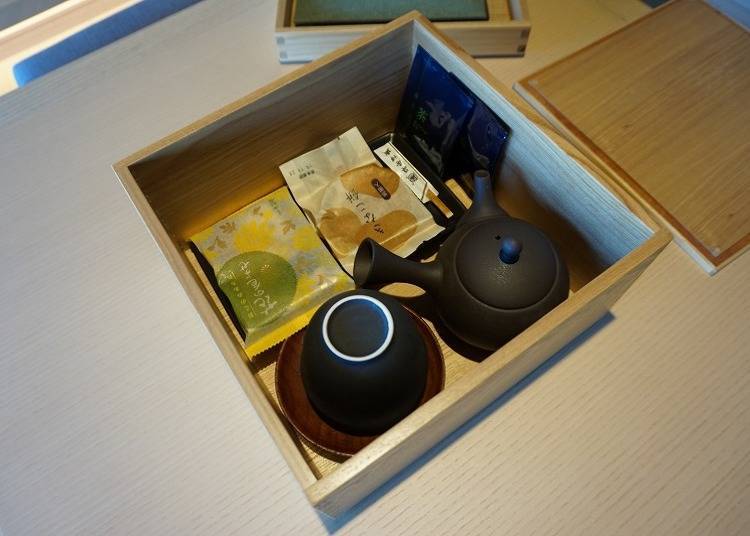 Wagashi and Japanese tea are also available as a part of the amenities.
Enjoy masterfully prepared dishes at Onsen Ryokan Yuen Shinjuku's restaurant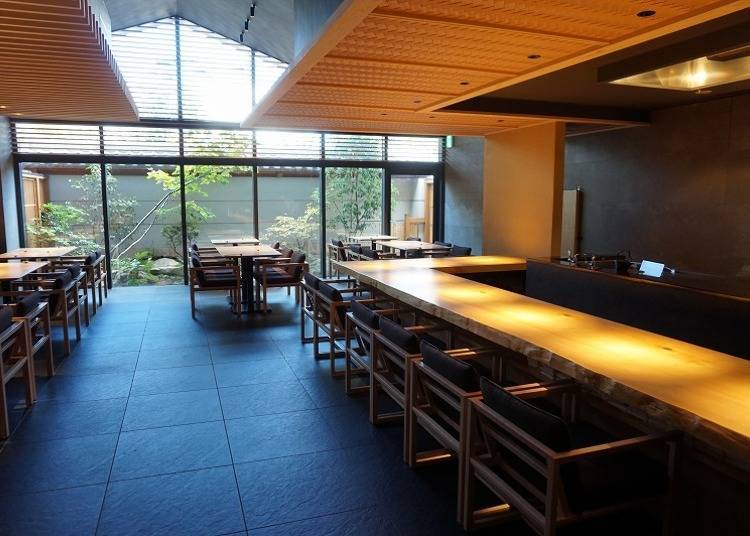 At the establishment's affiliated restaurant "Kakatoujou", tempura and teppanyaki dishes using ingredients from around Japan are available. Applying an open kitchen, the counter uses a single plank of ginkgo biloba, making it a restaurant where you can feel the warmth of wood. (*Menu available in English)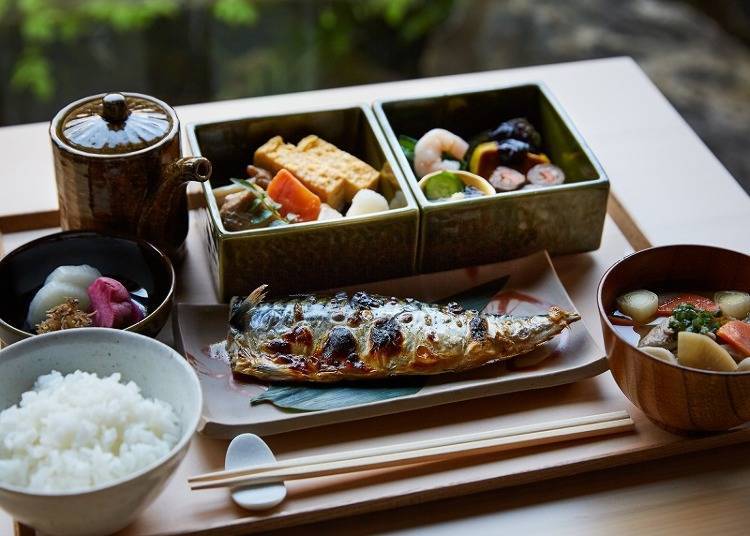 A Japanese-style breakfast. 1800-yen *only available for guests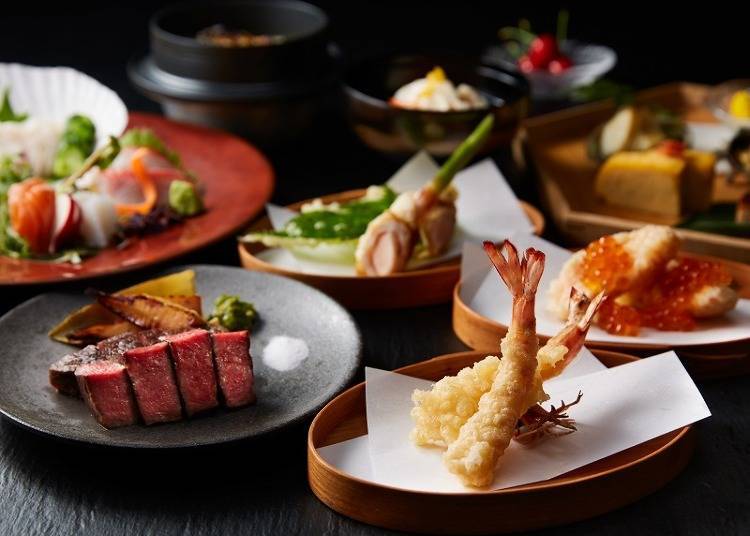 Lunch: Full course meal (From 6600 to 8800-yen)
The window seats offer a soothing sight with the indoor garden, where you can appreciate the seasons as you enjoy your meal.
Nearby: a complex offering tours and cultural exchange events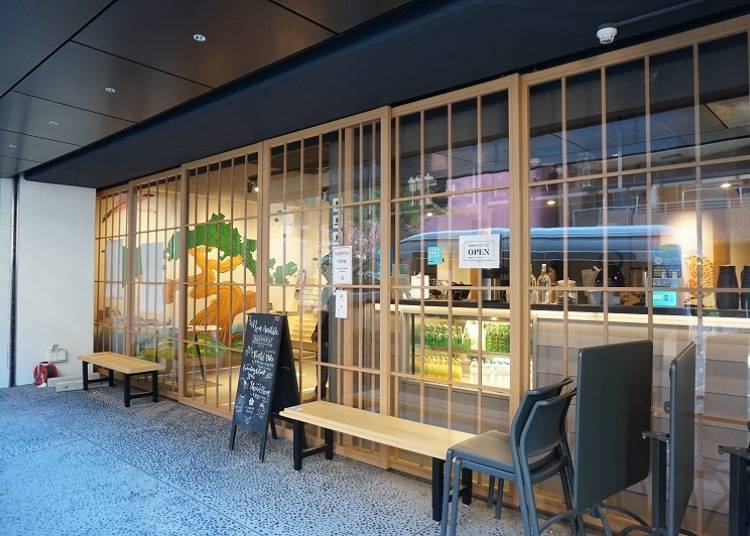 A three-minute walk from Onsen Ryokan Yuen Shinjuku is the INBOUND LEAGUE coworking space, whose theme revolves around inbound culture. A coordinator is stationed at this location and provides tour information for foreigners visiting Japan. Here, a tour coordinator is permanently stationed, who offers helpful advice and information for foreigners here to visit.

The place has rent-a-cycles and power banks up for rent, as well as a prayer room, services that any foreigner will undoubtedly appreciate. They even sell food for take-out.
(*Visitors can use the complimentary wi-fi within the building)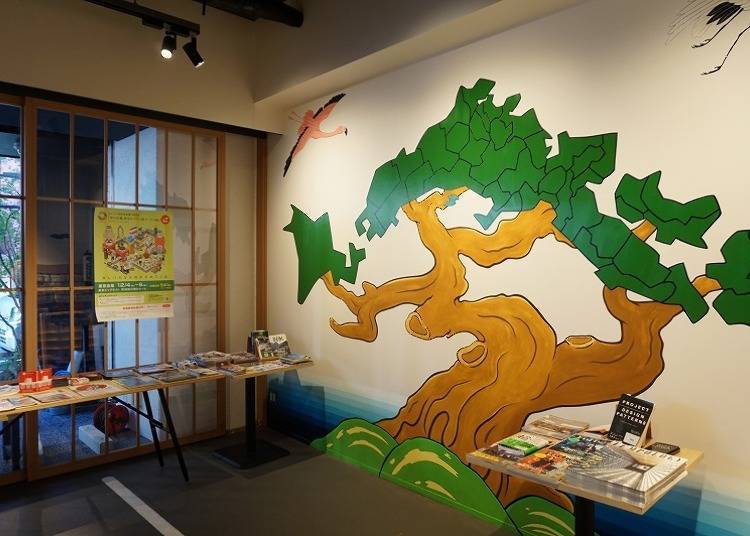 Wall art depicting the map of Japan as a pine tree as well as a hanging scroll that illustrates the current season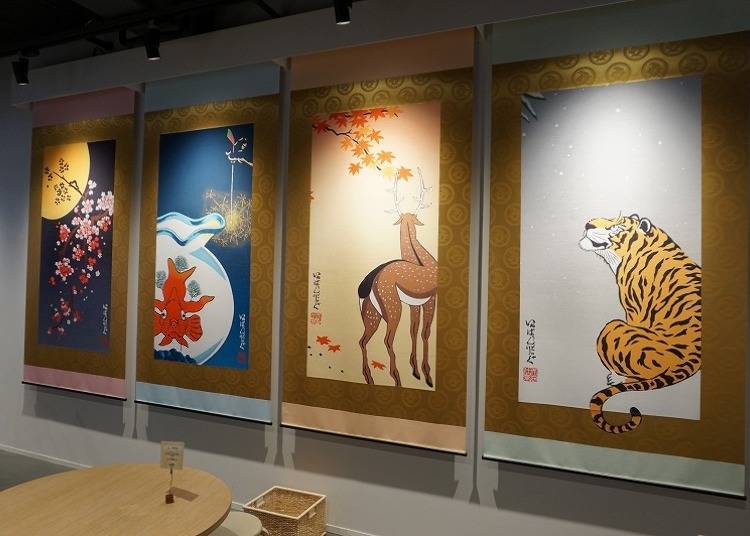 Ninja workshops. traditional art workshops, and calligraphy tryouts are also available, a great experience for those looking to undertake cultural exchanges of activities you cannot experience outside of Japan.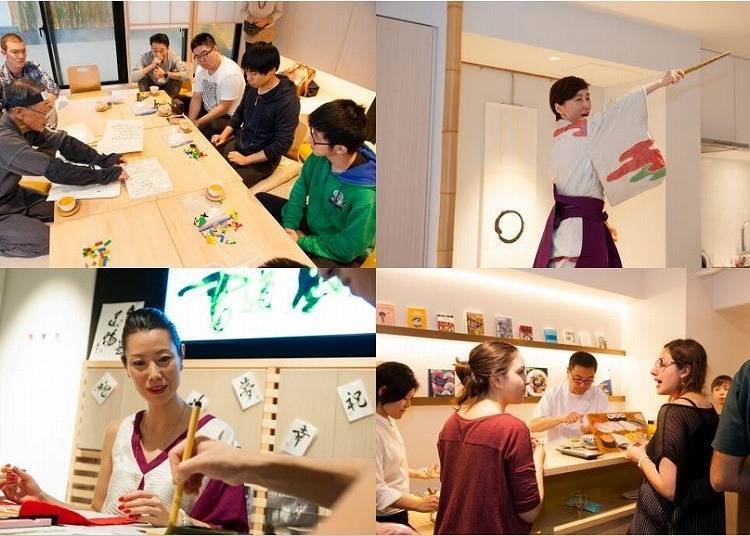 The charm of Onsen Ryokan Yuen Shinjuku is that you can fully immerse yourself in Japanese culture with all your five senses, even in a well-accessible place like Shinjuku. The "Yuen" in its name is a word that means "the happening of things". What do you think? Sounds like the perfect base for anyone looking to have various encounters and experiences.

(* All prices in the article are tax-inclusive)

Written by: Medium KK
ONSEN RYOKAN YUEN SHINJUKU

ONSEN RYOKAN 由縁 新宿

Address

5-3-18 Shinjuku, Shinjuku-ku, Tokyo

Nearest Station

A 7-minute walk from Tokyo Metro Marunouchi Line Shinjuku Gyoen Station's Exit No. 3 OR an 8-minute walk from Shinjuku Sanchome Station's Exit C7.


Phone Number

03-5361-8355

Hours: 24 hours reception [Check-in] 15:00 ~ [Check-out] ~ 11:00
No regular holiday

Vacancy search, reservation

from

13,226JPY

1room, 2adults

Check with our partner site as the latest rates, rate details, and guest room requirements may vary.
INBOUND LEAGUE

Address

5-15-14 Shinjuku, Shinjuku-ku, Tokyo

Nearest Station

From Shinjuku Sanchome Station: 2 minutes away from Exit E1 and 7 minutes away from Exit A3 on foot respectively OR a 10-minute walk from JR Shinjuku Station's south-east exit or Marunouchi Line's Shinjuku Gyoen Station's Exit 3 OR a 12-minute walk from Seibu Line Seibu Shinjuku Station's south exit


Phone Number

03-6709-8057

Hours: Weekdays: 9:00-20:00, Saturdays: 10:00-18:00
Closed: Sundays and holidays
*This information is from the time of this article's publication.
*Prices and options mentioned are subject to change.
*Unless stated otherwise, all prices include tax.