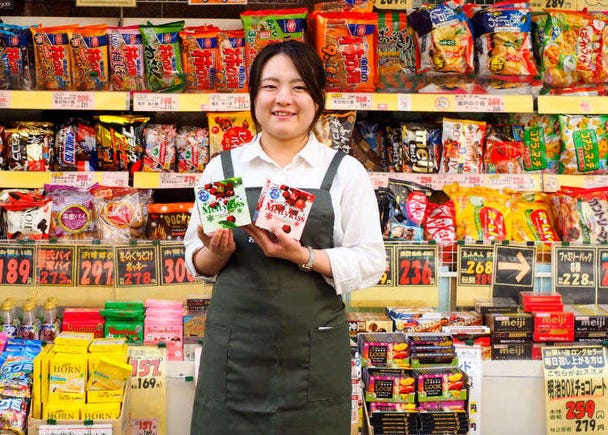 One of the alluring factors that make travelers return again and again to Japan is the ever-changing seasons and the seasonal goods that are only available for a limited time.

If you are visiting Japan during the colder months, you will find many seasonal snacks that you can only buy starting from late autumn and throughout the winter months! Many of the popular Japanese snacks are infused with even more chocolate or cocoa powder during the winter months for richer and more intense flavors.

We visited specialty snack shop Okashi-no-Machioka in Shinjuku to find this year's staff-recommended winter snacks. Their friendly staff Erika picked a variety of winter snacks that are worth buying as souvenirs or for personal consumption. Snack along as we introduce 8 must-buys!
1. Choco Pie – Richer Flavor (Lotte)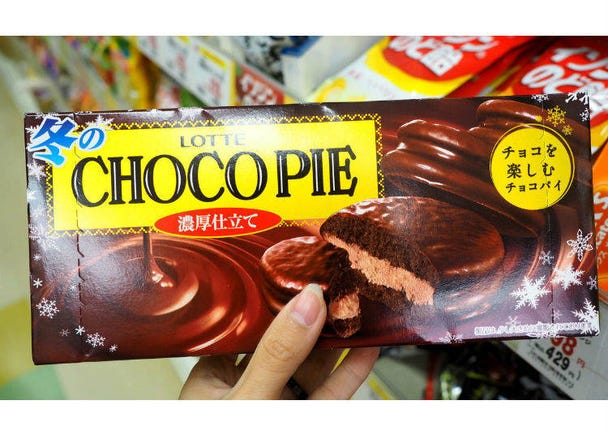 Chocolate lovers, winter's special Choco Pie (by Lotte) is a must-try for you! The regular Choco Pie is a soft cake covered with chocolate and filled with soft cream. The winter version is basically a chocolate cake with chocolate cream filling smothered with chocolate. The flavor is definitely richer, and the soft fluffy texture of the cake and the creamy filling balance it out well.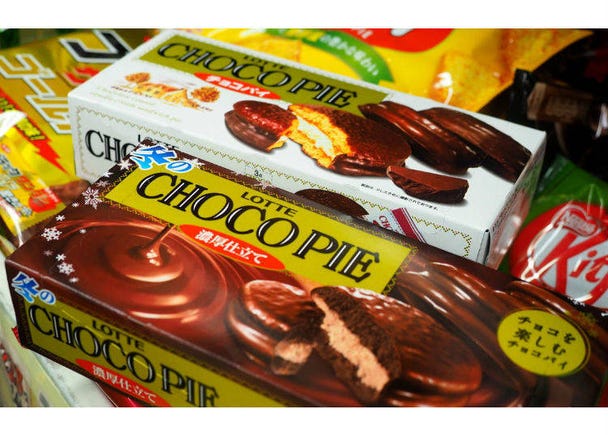 As with most confectionary in Japan, they are individually packed making it convenient if you'd like to buy these back as omiyage (souvenirs) for friends and family to try.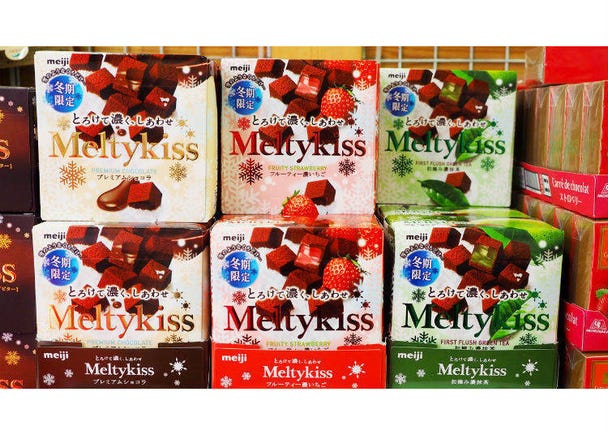 Meltykiss is a winter-only chocolate variety produced by Meiji since 1992. The soft texture gives you the feeling of eating snow that melts right away when you put in your mouth. They come in chocolate, strawberry, green tea and select other seasonal flavors.

We asked Erika why there are many chocolate varieties that only appear in winter. "Because many of them melt so easily, we can't store them in the summer," she said. It is no wonder that these deliciously melt-in-your-mouth chocolates are only available during the colder months!
3. Chocolate & White Chocolate Kaki-No-Tane (Kameda Seika x Meiji)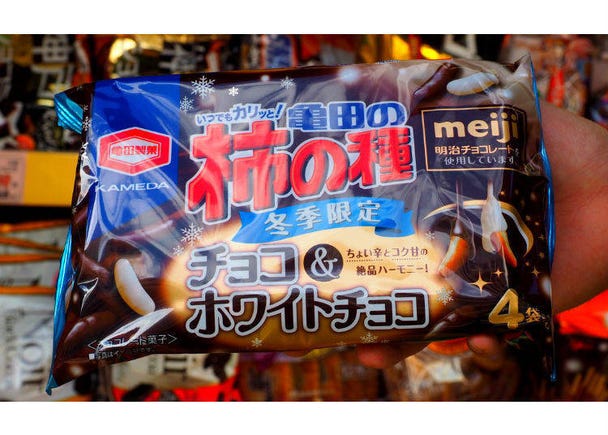 Kaki-no-Tane, or more commonly known as kaki-pi, is a popular snack made by Kameda Seika that combines senbei (soy-flavored rice crisps) and peanuts in one package. The name 'Kaki-no-Tane' means persimmon's seeds, however there is no persimmon in this snack, as the name comes from the fact that each senbei looks like a persimmon's seed.
Their 2018/2019 winter special is chocolate and white chocolate covered kaki-pi teamed up with Meiji, making it a special combination of spicy and sweet in every mouthful. These are the perfect "beer snacks" or something to munch while watching a show.
4. Genji Pie – Chocolate Flavor (Sanritsu)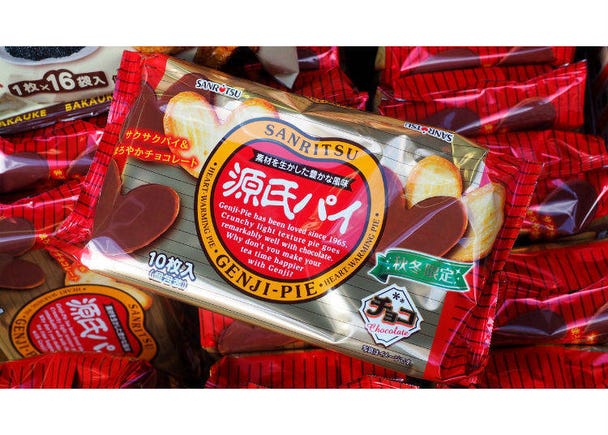 The first Genji Pie was released in 1965 by Sanritsu and it is still a well-loved snack today. The snack itself gets its origin from French palmier puff pastry. Genji Pie has a really light texture and crumbles as you take a bite. Now combine that with the mellow chocolate, this year's Genji Pie winter snack is even more irresistible.

The English introduction to this snack on the packaging says it all: "Why don't you make your tea time happier with Genji?" Pair Genji Pie with your favorite cup of hot tea to keep yourself warm and happy this winter.
5. Pocky - Chocolate with Cocoa Powder (Glico)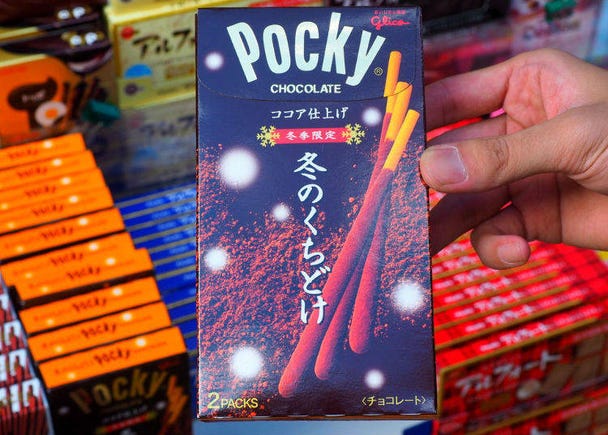 Pocky is arguably one of the most well-known Japanese snacks worldwide. Glico, the maker of Pocky, often releases new flavors and also regional-specific ones for young and old to enjoy. A stick-shaped snack, Pocky is so popular that people sometimes celebrate November 11 (11/11) as Pocky Day.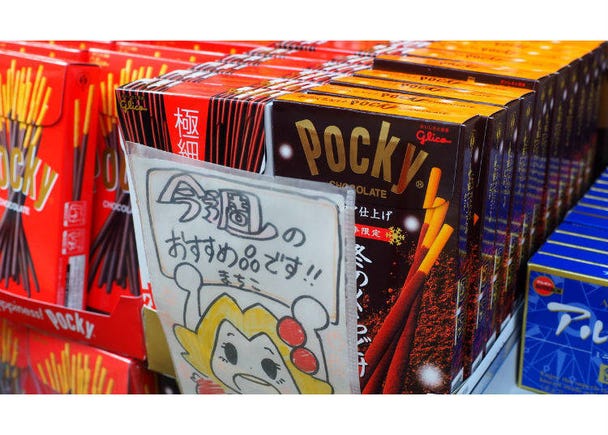 Whilst the winter edition might look similar to the usual chocolate Pocky, the difference is subtle and almost classy. Each stick is dusted with cocoa powder for a stronger chocolate flavor with every bite you take. Give it a try and see if you can taste the difference.
6. Country Ma'am - Winter's White Chocolate & Chocolate (Fujiya)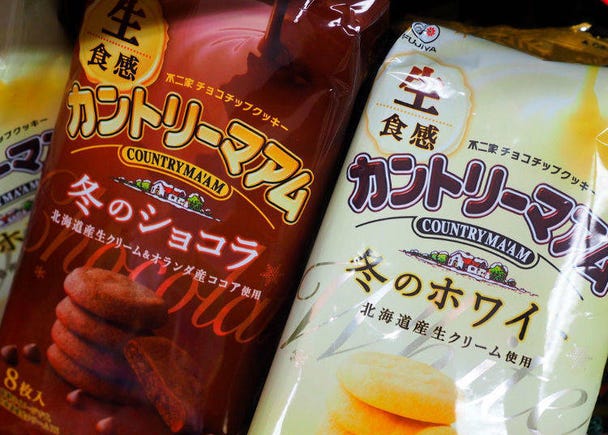 Country Ma'am cookies, made by Fujiya, are popular because they give you the feeling of eating freshly baked homemade cookies. You can eat them as they are, or reheat them to get warm, soft cookies with gooey chocolate centers that you can pair with milk or any other hot beverage.

Their winter range includes white chocolate cookies with white chocolate chips and chocolate cookies with chocolate chips. They boast using fresh Hokkaido cream and Dutch cocoa (for the winter chocolate variety) to create the rich and delicious texture.
7. Gateau Chocolate - Winter White Milk Filling (Morinaga)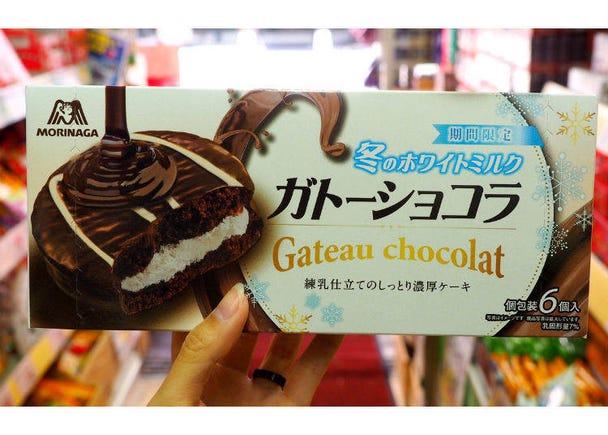 Morinaga's Gateau Chocolate is a chocolate-covered moist chocolate cake with cream in the middle. It is inspired by Vienna's famous chocolate cake Sachertorte. This cake style usually consists of a chocolate cake with a thin layer of jam, coated in dark chocolate icing and served with whipped cream.

The winter edition of Gateau Chocolate has white milk cream filling with condensed milk to create a sweet and bitter taste that is so satisfying to eat.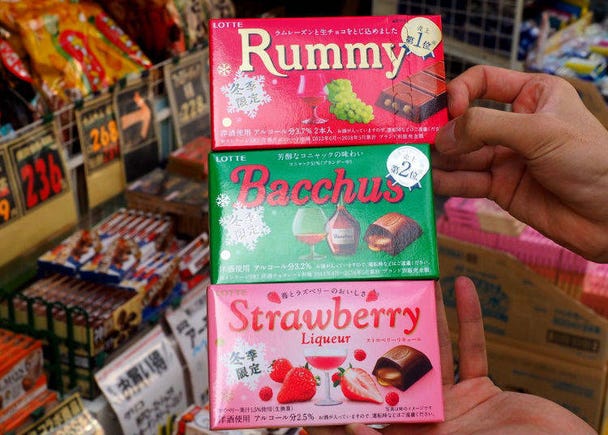 As we walked around the store, Erika explained that many liqueur and alcohol-infused chocolates appear during winter with the purpose of keeping our body warm. She showed us two varieties of such chocolates that are currently popular.
Lotte's Rummy and Bacchus chocolate bars, for example, are rum & raisin flavored with rum filling (3.7% alcohol content) and cognac/brandy filling (3.2%) respectively. At the start of winter 2018, Lotte also introduces the strawberry and raspberry flavored chocolate, with strawberry liqueur filling (2.5%).
Meiji also has their own range of liqueur chocolates under the Meltykiss name. The Meltykiss range of chocolates (also featured in this article) is known for their melt-in-the-mouth texture. Their alcoholic variety includes: brandy & orange (3.1% alcohol content) as well as rum & raisin (3.8%).
Enjoy A Delightful Winter with Japanese Snacks!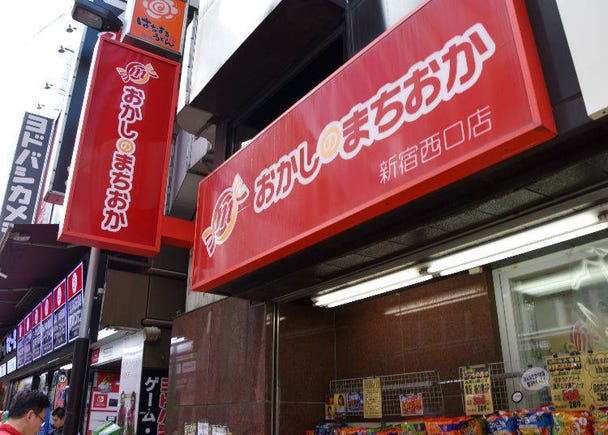 There are many ways to enjoy Japan in winter, and if you love snacks, be sure you check these sweet winter specials at any convenience store or snack shop. For a huge selection of snacks in one place, do visit Okashi-no-Machioka in Shinjuku!

Just remember that these snacks are seasonal, but if you miss out on this year's winter snacks, there's always next year (although some flavors might not stay around)!
Okashi-no-Machioka (Shinjuku)

おかしのまちおか 新宿店

Address

1-12-1 Nishi-Shinjuku, Shinjuku-ku, Tokyo, 1600023 Japan / 〒160-0023 東京都新宿区西新宿1-12-1

Nearest Station

Shinjuku Station


Phone Number

03-3342-0321
Written by:


*This information is from the time of this article's publication.
*Prices and options mentioned are subject to change.
*Unless stated otherwise, all prices include tax.