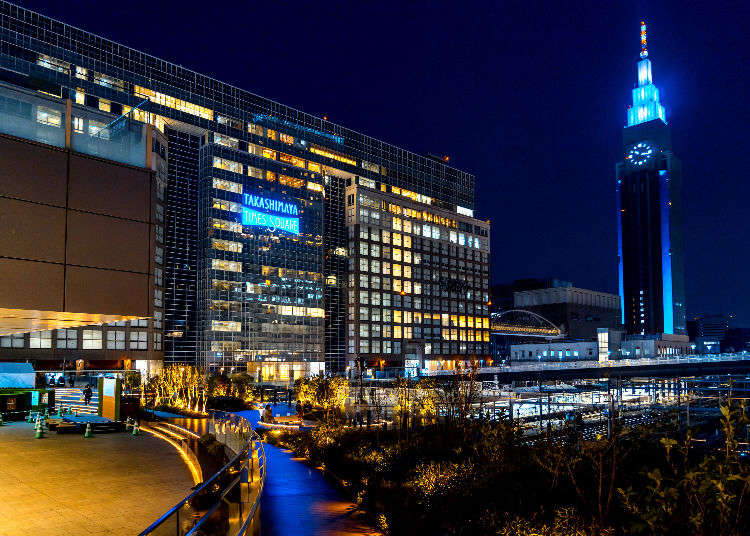 Shinjuku is known as an impressive, modern business area that is most famous for its jungle of skyscrapers, but the lively neighborhood also boasts a plethora of department stores and commercial facilities! Anything you could possibly want to buy, you can pretty much get in in Shinjuku – that "shopping paradise" reputation has been a characteristic of Shinjuku since decades! On top of that, it's a spot that boasts plenty of "Only in Japan" goodies, so a prime spot to get some souvenirs and memorabilia.

We're taking a look at especially recommended department stores and commercial facilities that every Shinjuku shopper simply has to visit, to help you navigate the vast urban jungle! Even for Tokyo beginners, these spots are great places to start!
■ Shinjuku Takashimaya: a Top-Tier Department Service with Excellent Selection and Service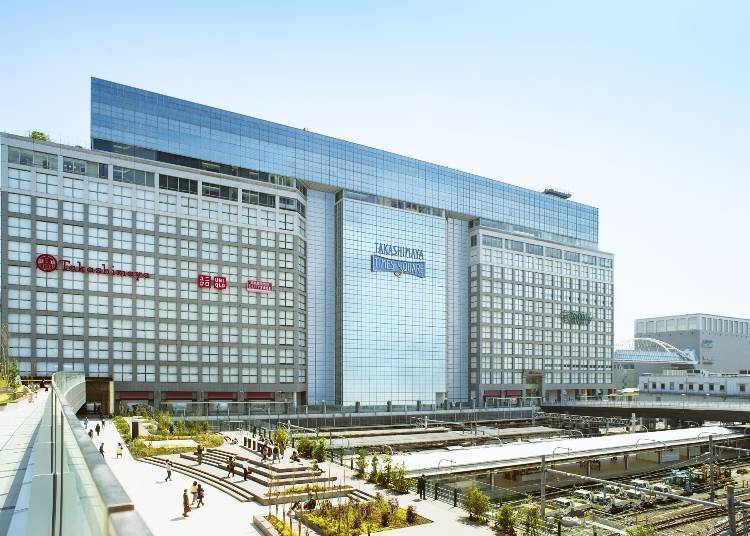 Shinjuku Takashimaya, our first stop, is the center of Takashimaya Times Square, a defining, iconic spot since 1831 when Shinjuku Station was created. Indeed, Takashimaya itself is a department store chain representative of Japan, boasting a high-end selection of items and absolutely flawless, attentive service.

Next to fashion brands such as Samantha Thavasa, Comme Des Garçons, and Mikihouse, Shinjuku Takashimaya also features various accessory brands including Mikimoto and Omega, as well as famous Japanese cosmetic brands such as Shiseido, Albion, and SK-II.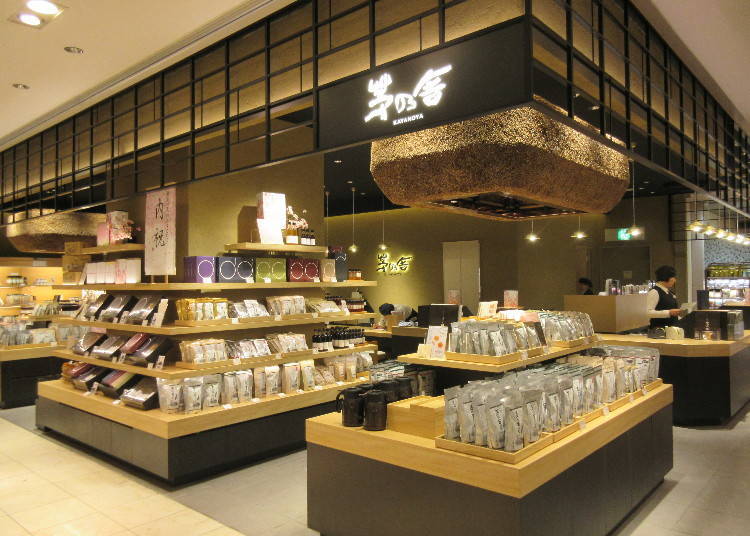 Of course, Shinjuku Takashimaya also seeks to spoil you with its gourmet spots. We especially recommend a shop called Kayanoya that dates back to 1893 and is even internationally known for its dashi (Japanese soup stock). A lot of people from both Japan and abroad stop by Kayanoya to get a bag of the famous soup as a souvenir – the different dashi can even be tasted right at the store, so go ahead and find your favorite!

Other recommended spots for shopping and souvenirs are Ogura Sansou, Bankaku Sōhonpo, and HACCI 1912.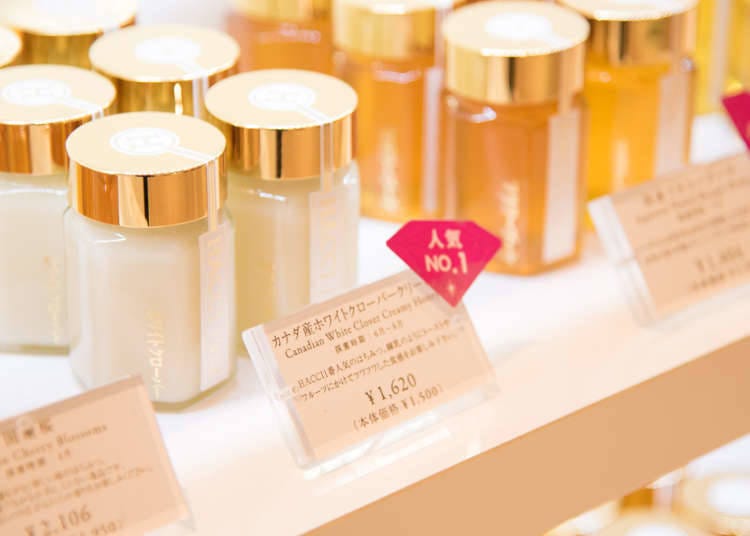 HACCI 1912
Once you're done shopping, we urge you to go to the top floor and enjoy a meal and drink at one of the restaurants. The view of Shinjuku at night is breathtaking!
● Convenient Services for Tourists!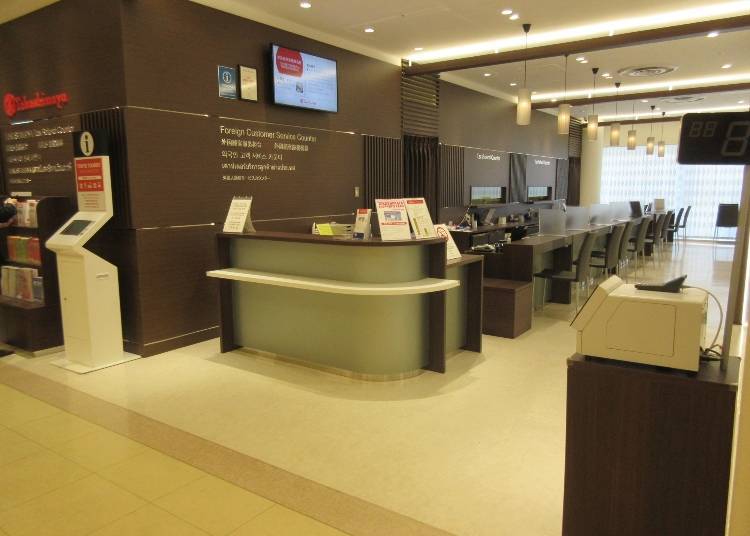 Shinjuku Takashimaya isn't only top-class when it comes to item selection but also in regard to customer service. The department store especially boasts a lot of services for international shoppers, ensuring a smooth and pleasant shopping experience. The information on the first floor offers an interpretation service and there are floor guides in English, Chinese, and Korean. Besides that, every floor has tablet terminals with a videophone interpretation service. Staff fluent in English and Chinese is available at all times, so you won't have to be afraid of any language barriers. Of course, a duty-free counter helps you with the tax exemption for your haul!
● Fun Events During the Summer!
Shinjuku Takashimaya often hosts events such as gourmet fairs or children's days at the venue on the 11th floor. Let's take a look at the events taking place this summer!

・Summer Foods Festa ~ Indulging in Summer Specialties!
The Summer Foods Festa takes place from July 19 to 24. Look forward to seasonal sweets, ice cream creations, and even Italian-style ice cream. Everything you need to keep you cool in summer! Local high-end shops from the popular neighborhood of "Dagaya Sandō" introduce their creative sweets to the general Takashimaya crowd, so you're in for some secret treats for sure!

・Japanese High School Baseball Championship 100th Anniversary Exhibition ~ the History of "Fierceness"
To every Japanese summer belongs the Japanese High School Baseball Championship, called Kōshien in short. This year, the "Summer Kōshien" takes place from August 2 to 13, held for the 100th time in Japan's history! This exhibition commemorates the famous event by looking back at the beginning and tracing its "fierceness" all the way to the present.

・Chuggington Land MINI 2018 Summer Festival in Shinjuku
Especially kids will be delighted to hear that Takashimaya becomes the venue of Chuggington Land MINI between August 2 and 13. Chuggington is a majorly popular animated TV show from the UK and it's all about trains. Little fans can lose themselves in the colorful world of Chuggington with all sorts of fun attractions and dioramas!

Since decades, Shinjuku Takashimaya boasts unwavering popularity as an absolute must-visit department store. No matter who you are and what you're looking for, attentive staff will cater to your every need and make sure that your shopping experience is fun, smooth, and successful! From families to couples and solo shoppers, it's a great spot to explore.
It's a 2-minute walk away from the Shinjuku Expressway Bus Terminal and thus a perfect location for those who've just arrived from the airport, or those who seek to spend a few fun hours before heading home.
■ Shinjuku Mylord: Shop to Your Heart's Content Without Worrying About the Weather!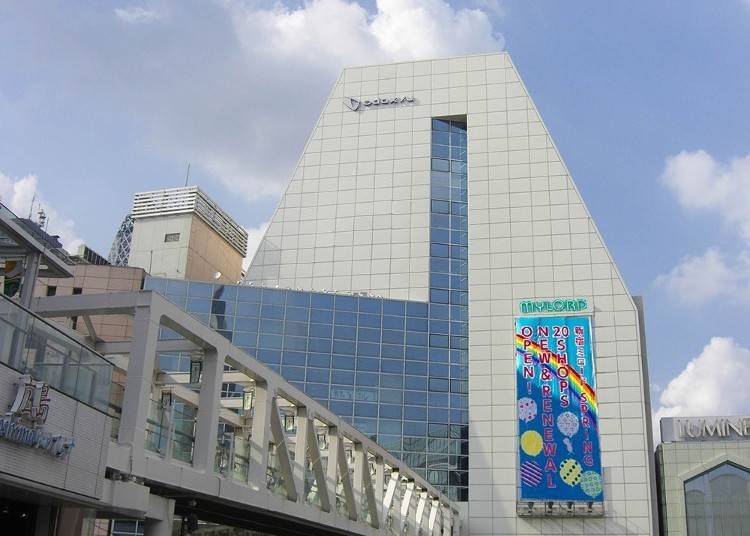 What to do on a rainy day in Tokyo? Why, go on a shopping spree at Shinjuku's Mylord! The department store is directly in front of Odakyu Shinjuku Station's South Exit and also serves locals as a popular meeting place due to its landmark status. There are over 120 shops geared towards women, including fashion, miscellaneous goods, cosmetics, and more. Especially noteworthy are the many great cafés and restaurants that are open until 11:00 p.m., so it's the perfect place to stop by for a late-night snack before catching the last train home.
● A Selection so Diverse, it's Impossible to Get Bored!
Shinjuku Mylord features a lot of "in" fashion brands, including the recently popular Samantha Vega Celebrity, bulle de savon for an elegant yet casual style, axes femme POETIQUE for a touch of romance, and JINS with fancy eyewear and other accessories. On top of that, the department store also features the famous Loft and its variety of creative and fun stationery and accessories! It's a nice spot to casually drop by and walk along the many shops, whether you're planning a proper shopping spree or just want to window-shop a little.
●Alipay: Shopping Becomes Even More Convenient!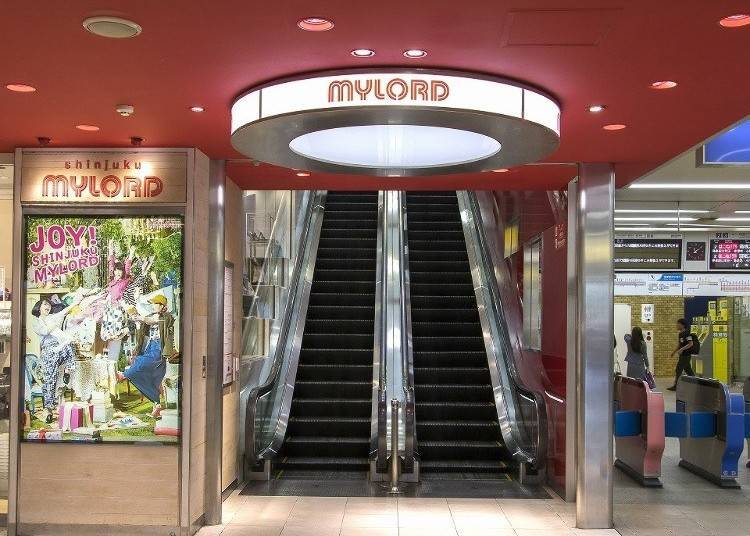 In 2018, Shinjuku Mylord will start to offer the Alipay service, the largest online payment service in China. This is good news for international tourists coming to Japan because purchases can be settled via mobile phone, as it is common in China's daily life. The department store is going to host a Alipay event with special goodies for those using the service, so keep your eyes open!

Shinjuku Mylord specializes in women's fashion, so it's a wonderful spot for a group of friends to explore on a rainy day. Make sure to stop by the restaurant floor to savor a coffee at a fancy café or enjoy a good meal at an atmospheric restaurant.

※Access: right in front of Odakyu Shinjuku Station's South Exit!
■ Seibu Shinjuku PePe: an Exciting Variety of Products!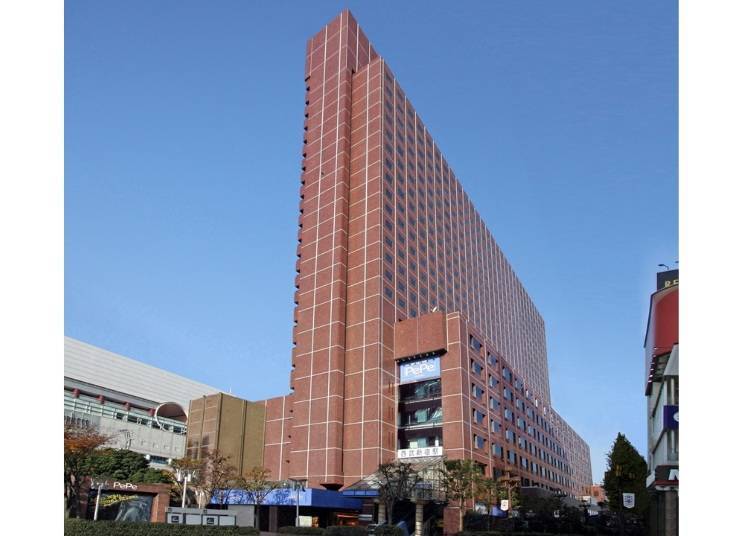 Last but not least, we visit a department store called Seibu Shinjuku PePe, directly connected to Seibu Shinjuku Station – that's just a 5-minute walk from JR Shinjuku Station! It's open until 10:00 p.m., so a wonderful choice for those who want to do some relaxing shopping after a long day of sightseeing. PePe especially boasts a nice variety of casual clothes and miscellaneous goods and the entire 8th floor is one massive 100-yen shop! From shops specializing in musical instruments to cafés and restaurants, there's a diverse selection of goodies and treats waiting for you!
● Affordable Living Goods Galore!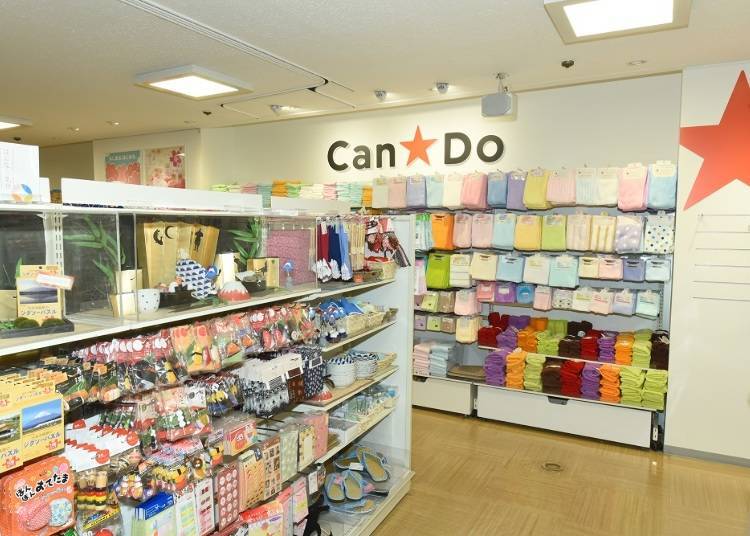 As already mentioned, Seibu Shinjuku PePe hosts the massively popular 100-yen shop Can Do. It sprawls out over the entire 8th floor, offering a sheer endless selection of various goods that are both stylish and of high quality!
Another must-visit spot within PePe is MUJI, known for its simplistic design and assortment of clothes, miscellaneous goods, food, and so on. Tokyu Hands is another classic shop and its fairly new sub-shop Hands Be focuses on all things lifestyle, from stationery to cosmetics. If you're looking for seasonal trends meeting everyday goods, head over to GU!
● Guidance in English, Chinese, Korean, and Thai!
To help you navigate the department store, Seibu Shinjuku PePe offers brochures in English, Chinese (simplified and traditional), Korean, and Thai. Even the free Wi-Fi service is available in those languages, so you won't have to worry about a thing even if you don't speak Japanese! On top of that, there are plenty of passport discounts and duty-free shops to enjoy, so it's a particularly attractive shopping center for international tourists.
● Don't Miss the Summer Sale
Seibu Shinjuku PePe will host a massive summer sale in July! Additionally, Seibu Prince Club members get the chance to win two tickets to the Seibu Lions Festival 2018 from July 6 to July 10. Don't miss out on hot bargains!

If you're not necessarily after a new wardrobe but rather cute and stylish everyday goodies, Seibu Shinjuku PePe is the place to go! Directly connected to the station, it's a convenient spot to spend a relaxing hour or two before moving on to the next area!
*This information is from the time of this article's publication.
*Prices and options mentioned are subject to change.
*Unless stated otherwise, all prices include tax.