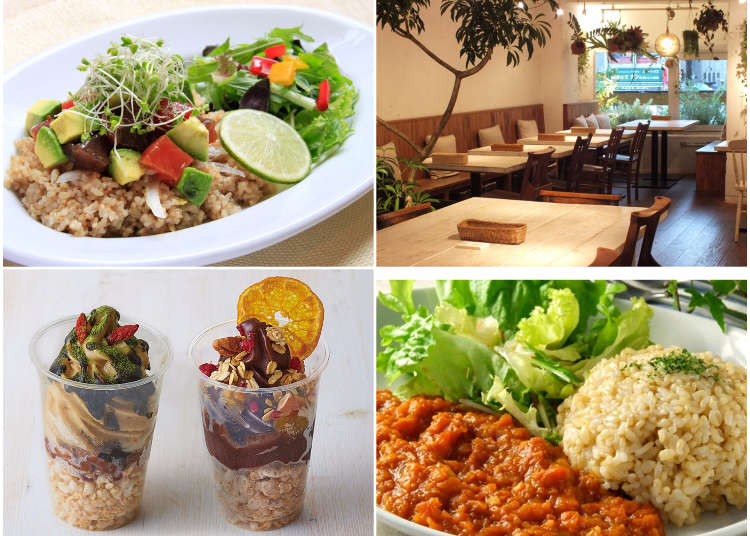 Shinjuku probably is Tokyo's most famous jungle of neon lights and entertainment, and thus offers abundant choices in terms of dining, shopping, and sightseeing. Naturally, it's not hard to find organic and vegetarian food – but which of the many restaurants and cafés are the best? We've chosen our four healthy favorites!
Tahitian Noni Café: a Tasty "Anti-AGE" Lunch!
Tahitian Noni Café is a charming, sunlit place that serves a healthy and delicious lunch menu that also promises to be anti-AGEs. Advanced glycation end-products, called AGEs, are glycated proteins or lipids that are connected to developing and worsening various degenerative diseases. The café's delicious menu apparently helps to work against the accumulation of such AGEs in your body.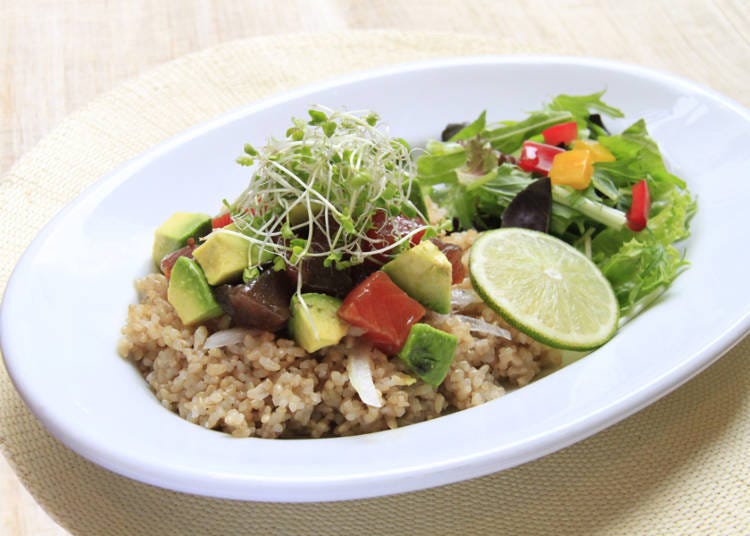 One of the anti-AGE dishes is the "Noniface-style Poki Poki" for 980 yen (tax included). This tasty treat is a rice bowl that mixes tuna and salmon topped with a sweet-and-salty sauce over brown rice, garnished with various organic vegetables. Sprinkle it with a bit of lime for an extra kick!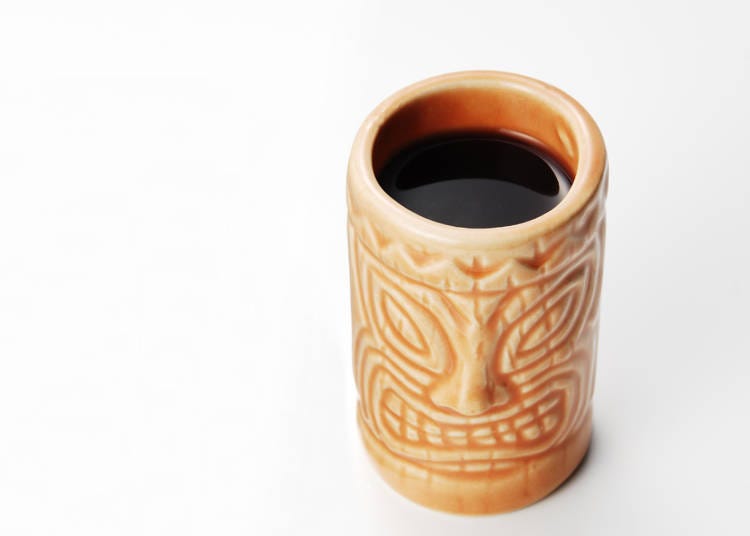 We highly recommend ordering the "Tahitian Noni Juice" (300 yen for 30 ml, tax included) along with your lunch bowl. The drink is made from pesticide-free fruits, making for a wonderfully exotic mix of fresh flavors. Tahitian Noni Café's organic delights are sure to recharge your energies!

Hours (Monday to Saturday)
Lunch: 11:00 a.m. – 3:00 p.m.
Dinner: 3:00 p.m. – 7:00 p.m.
※Sunday: lunch menu only (11:00 a.m. – 6:30 p.m.)
Closed: national holidays (unless the day falls on a Saturday)
タヒチアンノニ カフェ

Address

1F, 3-2-2, Nishishinjuku , Shinjuku-ku, Tokyo-to 160-0023
Lima Cafe: Indulge in Macrobiotic Snacks and Sweets, all Vegan!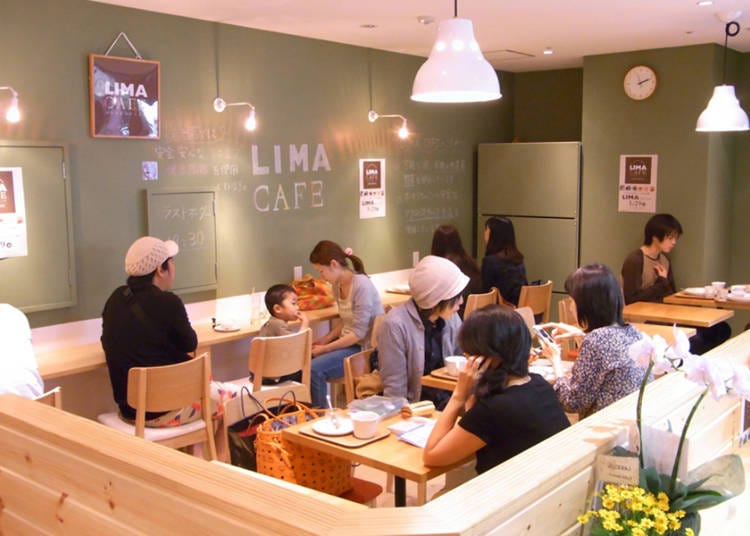 Lima Café is a recommendation especially for our vegan friends. The modern, relaxing café is all about macrobiotic food, made from organic, seasonal ingredients. The charming counter seats invite both locals and tourists to spontaneously drop by, enjoy a nice brew and a healthy, vegan dish!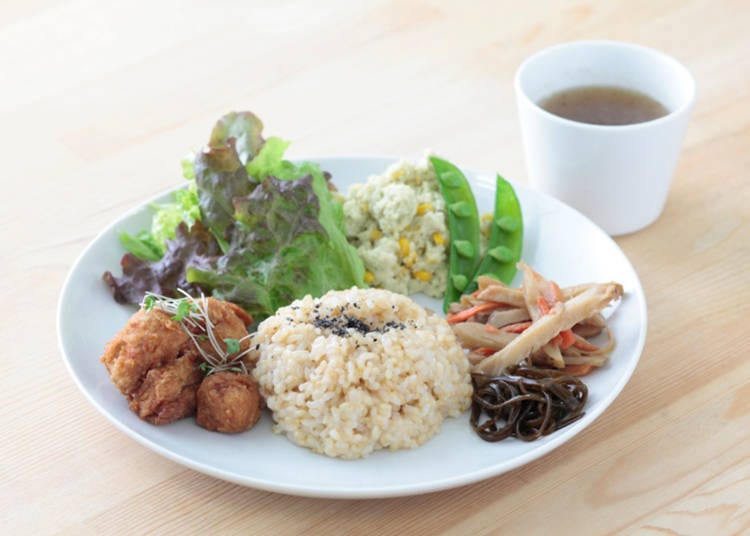 We urge you to try the "Original Plate" for 900 yen (tax included), available during lunch time. Its main ingredient is brown rice, and the rest of the ingredients that go into the "original plate" vary day by day. Served with miso soup, this is going to become one of your favorite lunch options in Shinjuku.
For everyone who likes their lunch good and proper, the "Fu Cutlet Veggie Burger" for 900 yen (tax included) is an absolute must-try. "Fu" is a donut-shaped gluten cake that is sandwiched between homemade burger buns made from brown rice. Slightly toasted, the crunchiness of the buns and the delicious taste of fu makes for a unique and addictive vegan burger experience!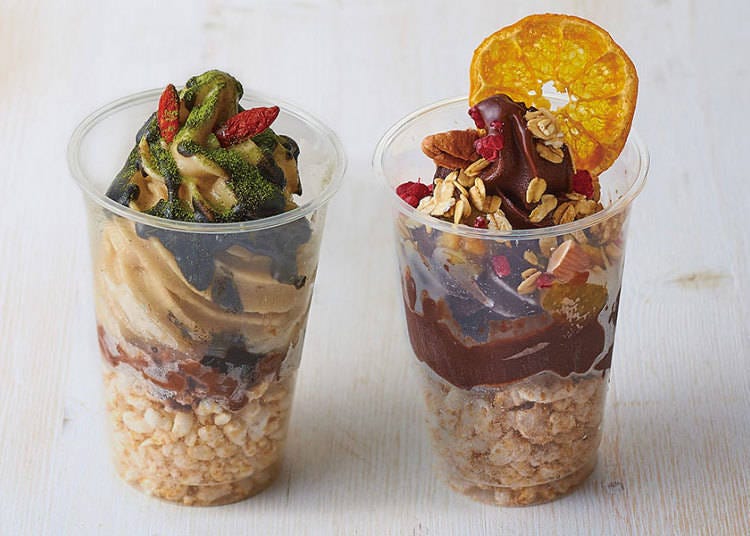 Of course, every lunch tastes better with a sweet, sweet dessert – even better if it's a macrobiotic one! The unique "Brown Rice Soft Serve" for 400 yen (tax included) comes in three different flavors: plain, chocolate, and mix. This all-vegan ice cream is not only entirely dairy-free but also free of sugar! If you want to go extra fancy, do order the "Brown Rice Soft Serve Parfait" for 680 yen (tax included) in either a Japanese-style or a Western-style flavor combination. You'll be surprised about just how delicious vegan ice cream can be!
リマカフェ

Address

103, 2-23-1, Yoyogi, Shibuya-ku, Tokyo, 151-0053,
Sunroom: Enjoy Organic & Pesticide-Free Veggies to the Fullest!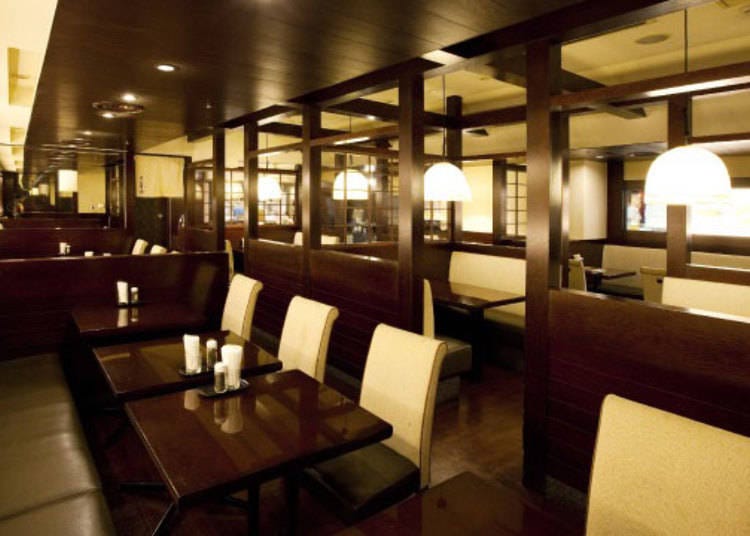 "Safe, relaxed, healthy" is the motto under which Sunroom serves excellent organic and pesticide-reduced and -free dishes from Japanese cuisine. Look forward to a whole variety of yummy delicacies to try!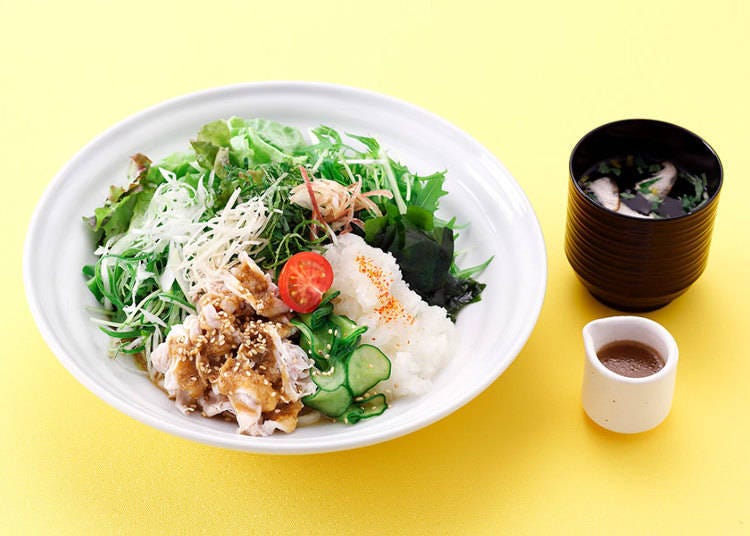 We highly recommend trying Sunroom's many seiro dishes – seiro refers to a steamer basket made from bamboo. This preparation method brings out the natural flavor of the organic ingredients used just wonderfully! If you're looking for a Japanese-style lunch while also being aware of pesticide-free ingredients, then Sunroom is the place to go.

Hours: 11:00 a.m. – 11:00 p.m. (last order at 10:15 p.m.)
※Lunch: 11:00 a.m. – 3:00 p.m. (weekdays)
Closed: same days as Subnade
さんるーむ 新宿サブナード店

Address

Subnade 1, 1, Kabukicho, Shinjuku-ku, Tokyo, 160-0021
AIN SOPH.journey: Tokyo's Favorite Vegan Lunch Spot!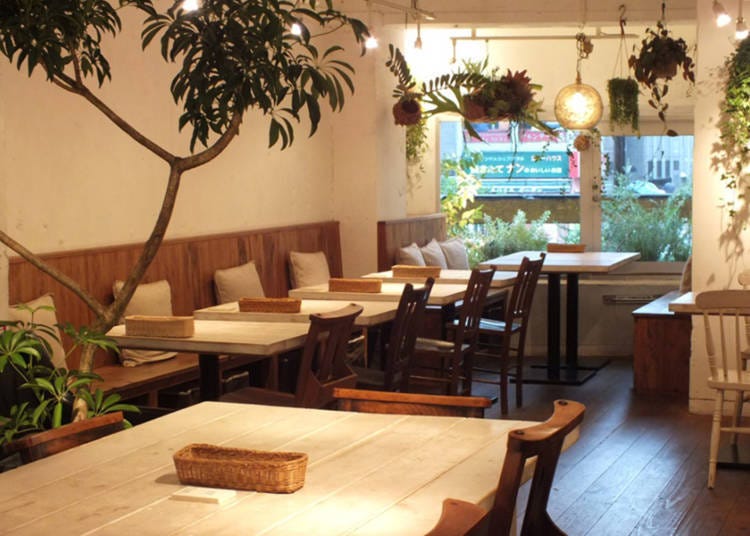 Some say that finding vegetarian food in Japan is hard, vegan even more so. Not in Shinjuku, however: welcome to AIN SOPH.journey, a vegan restaurant that is loved by both locals and tourists alike. With its modern atmosphere and fancy dishes, it is sure to capture your taste buds as well!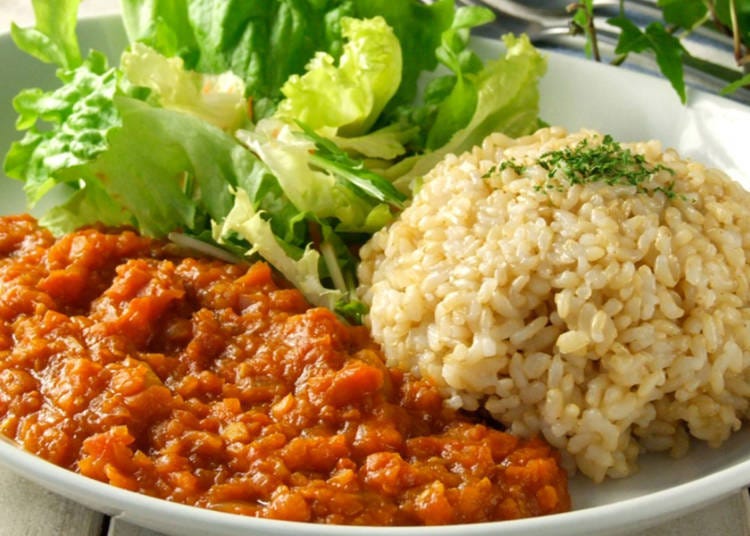 We highly recommend the "Mushroom Hayashi Rice Lunch," a delicious dish made with plenty of veggies, such as mushrooms, onions, and carrots. Those are thoroughly stirred in a savory sauce of red wine and tomato! Another must-try is the "Green Curry Lunch," a delightful mix of spices that is sure to recharge your energies. The lunch sets can be enjoyed for 1,188 yen during the week, drink included, and for 1,944 yen on the weekend, including both soup and salad (the drink set costs an extra 315 yen, tax included in all prices.)
Other highlights from AIN SOPH.journey's menu include the "Cold-pressed Juice" from 939 yen, made from all-organic and pesticide-free vegetables, as well as the "Heavenly Vegan Pancakes" for 1,620 yen, the most popular dish on the restaurant's menu. Whether you drop by for dinner, lunch, or tea time, AIN SOPH.journey is sure to spoil your taste buds with amazing vegan delights!

Hours
Lunch: 11:30 a.m. – 5:00 p.m. (last order at 4:00 p.m.)
Dinner: 6:00 p.m. – 10:00 p.m. (last order at 9:00 p.m.)
Fridays, Saturdays, and national holidays: 6:00 p.m. – 11:00 p.m. (last order at 10:00 p.m.)
Closed: irregular holidays, New Year's
アインソフ ジャーニー 新宿店

Address

1F, 3-8-9, Shinjuku, Shinjuku-ku, Tokyo, 160-0022
Writer: Makiko Shiba
*This information is from the time of this article's publication.
*Prices and options mentioned are subject to change.
*Unless stated otherwise, all prices include tax.