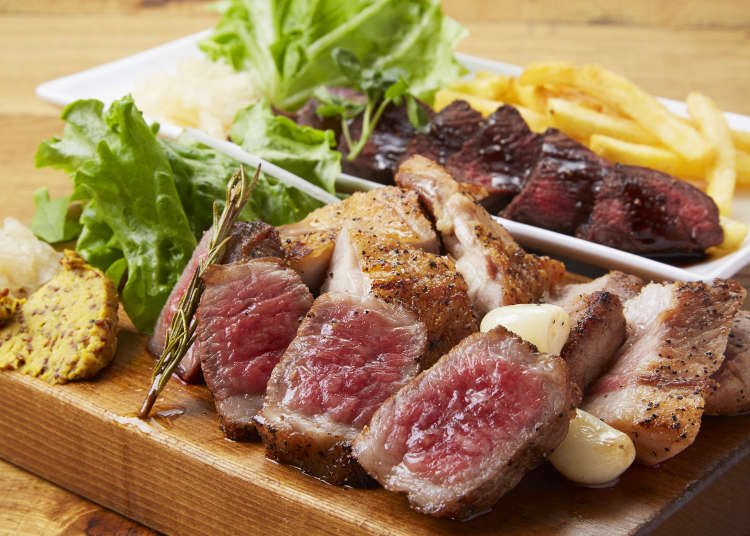 Tokyo is abundant in amazing and unique restaurants, many of those having been featured in the famous "Michelin Guide." It doesn't come as a surprise that regional cuisines from all over the country can be savored in the Japanese capital, and this time, we'll try the taste of Hokkaido at the "Italian & Meat Bar Kita no Kuni Bar" at Shinjuku Station's West Exit.
The bar has many fans, of all ages and from all walks of life – one of the reasons for Kita no Kuni Bar's popularity is the amazingly great quality of their dishes and the unbelievably reasonable prices for such gourmet delights.
Original Hokkaido Cuisine in the Heart of Tokyo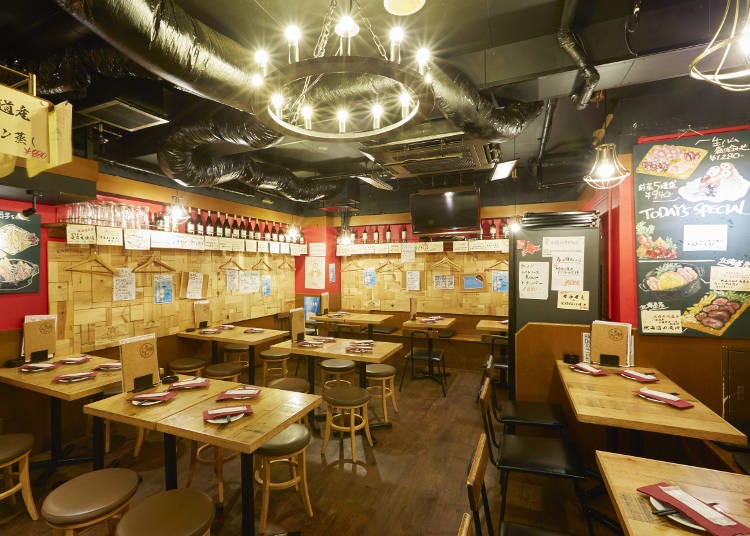 "I want to try Japanese food!" surely are the thoughts of many who visit Japan, and rightfully so. But how about leaving sushi and tempura aside for an evening to try classic dishes from the West prepared with the finest Japanese ingredients? This is the concept of Kita no Kuni Bar's menu, offering excellent Italian cuisine made from high-quality ingredients from Hokkaido! This interesting gourmet fusion is so high in demand, the bar now has ten locations throughout Tokyo.

We talked to Yusuke Yamamoto, Kita no Kuni Bar's owner, about the idea behind the bar.

"Whenever there is a Hokkaido Food Festival in Yoyogi Park, people form long lines in front of all the stalls. It's incredibly popular, right? Despite festivals like that drawing in the crowds, I realized that it's hard to find a restaurant or bar in the city offering authentic Hokkaido cuisine."

On top of this realization, he also had acquaintances that were engaged in cities and towns in Hokkaido and thus managed to get his hands on local ingredients. Everything is caught and produced so freshly in the morning, it is entirely possible to enjoy seafood such as oysters from Sapporo or Hakodate. Both meat and hydroponically-grown vegetables are free of pesticides. Knowing all of this, the reasonable prices on Kita no Kuni Bar's menu do come as a surprise.

"We directly talk and buy from local producers and have 5-year-long relationships with them, so that allows us to get both cheap and good produce."
Must-Tries at Kita no Kuni Bar: "Maruemon" Oysters and the "Hokkaido Meat Plate"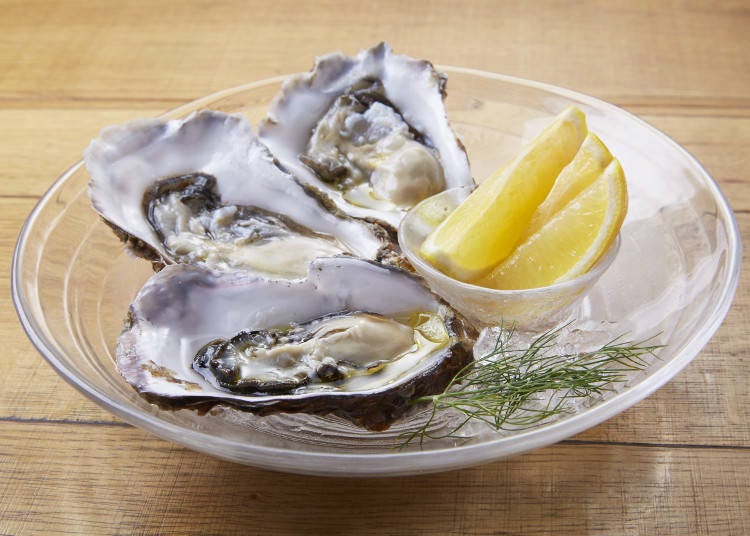 The majority of Kita no Kuni Bar's Japanese customers do come to get an authentic Hokkaido taste experience, and many become regulars. This unique food fusion is recommended to each and every one, however, no matter where you're from and what kind of cuisine you usually like.

"First of all, I recommend to try the "Maruemon" oysters from Hokkaido's town of Akkeshi, for 380 yen each", says Mr. Yamamoto, the owner. "Even if you're not a fan of eating raw seafood, you might still end up liking the taste!"

The oysters are soft and yet have a certain bite to them, while the taste is rich yet not overwhelming – the Maruemon are a must-try when you come to Kita no Kuni Bar. In Akkeshi, the temperature of the ocean is low year-round, making it possible to harvest oysters year-round.

Hokkaido is strongly associated with seafood and other marine products, but actually, the area is also famous for excellent beef, pork, chicken, and venison. If you want to enjoy fresh and delicious meat delights, Kita no Kuni Bar is the place to go!

"Because of the recent meat boom, one of our most popular menu items among our Japanese customers is the "Hokkaido Meat Plate, Three Kinds" for 940 yen. I also recommend the "Ezo Venison" for 940 yen, offering a taste of Hokkaido's unique Ezo Sika Deer."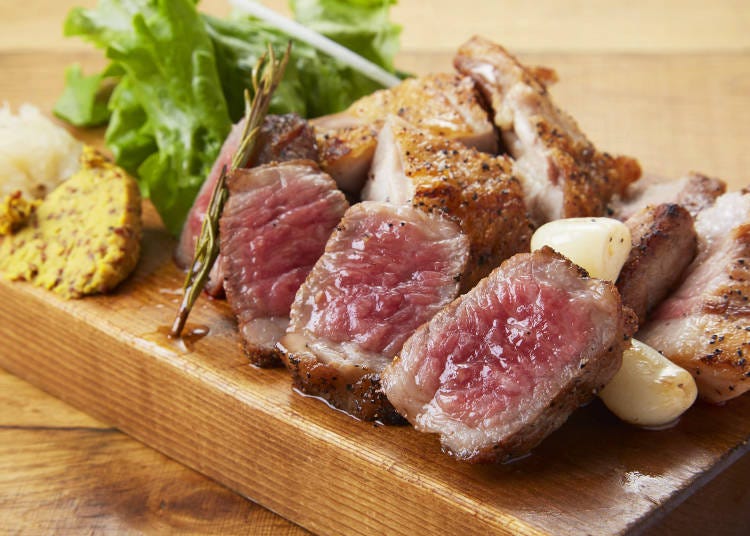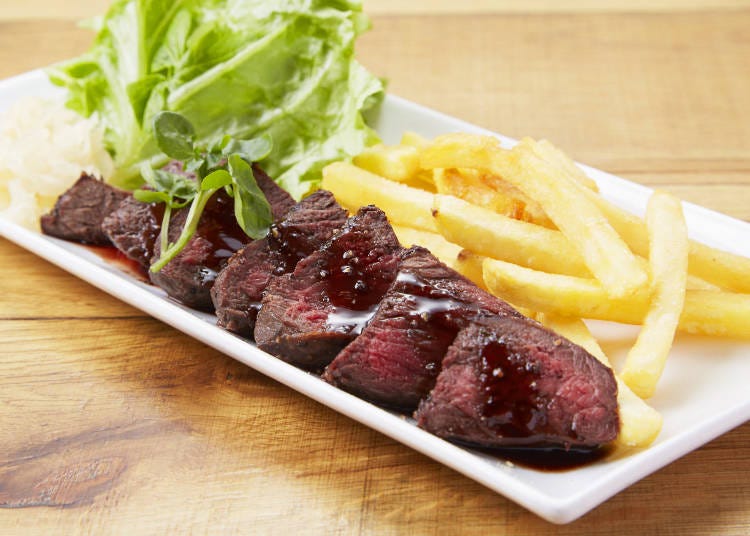 "Hokkaido's ingredients have a great taste of their own, so the seasoning is light and simple," he explains, so the meat is only seasoned with a bit of salt and soy sauce. Steak fans, these dishes are made for you!

"We also have over 100 types of bottled wine that we offer for very reasonable prices. Among them is the "Sparkling Wine Spill" from 590 yen, which is immensely popular."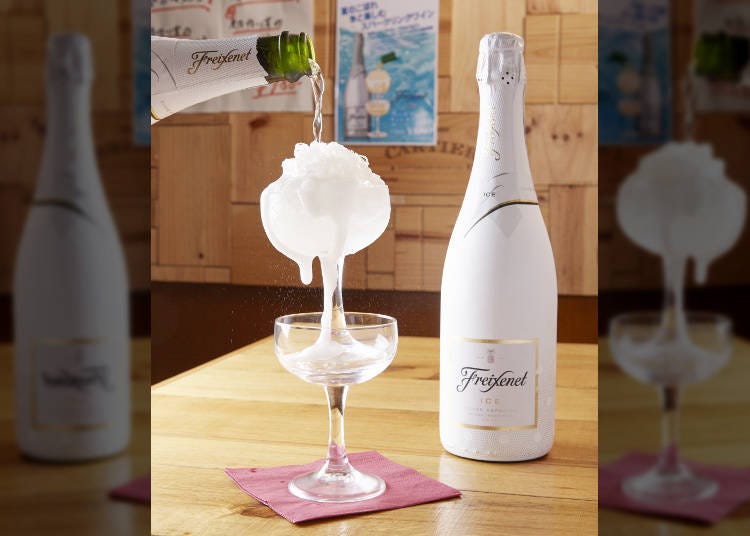 Besides oysters and meat, Kita no Kuni Bar's menu choices are equally tasty and abundant. There are salads made out of organic vegetables, produce from Hokkaido of course and enhanced with homemade dressings, as well as pasta and risotto of various sizes. Seasonal menu options change every other month or two, with sardines and blueberries from Hokkaido making up the upcoming summer menu.

Whether you want a relaxed time alone or with a special person or a lively evening with lots of friends, Kita no Kuni Bar is open until 4:00 a.m., and even 5:00 a.m. on Fridays and on days before national holidays. Come in for a late-night snack or spend an entire evening here, Hokkaido style! An English menu and English-speaking staff are also available at all times, so there's really no reason not to go!

Text: Rai Asaka
Images: Yoshikazu Ishikawa

*This information is from the time of this article's publication.
*Prices and options mentioned are subject to change.
*Unless stated otherwise, all prices include tax.