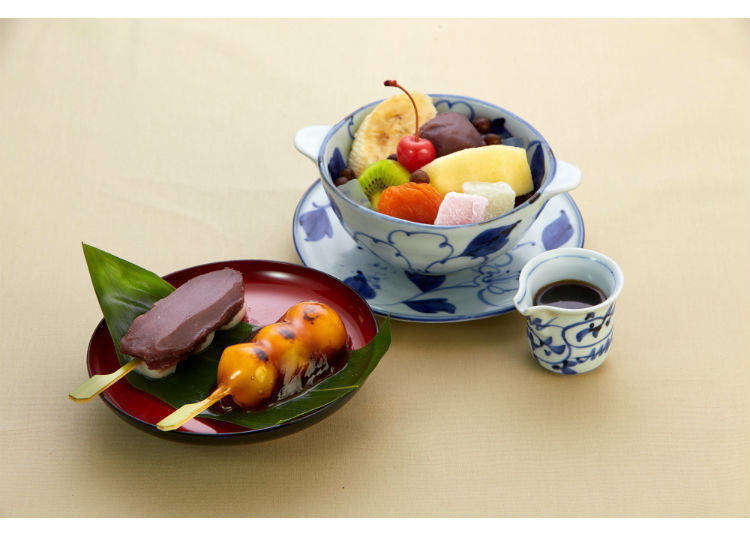 With some 3 million people getting on and off every single day, Shinjuku Station is the busiest station in the world. Other than sheer business, however, the massive station has a very unique gourmet gem to offer.

Near its west entrance lies the Metro Shokudo-gai, or Metro Gourmet Mile, celebrating its 50th anniversary in 2017. Just outside the Shinjuku Station West Exit of the Marunouchi Metro Line, Japanese and Western restaurants, atmospheric cafés and nostalgic sweets shops line up next to each other.

Recently, Metro Shokudo-gai has had many an addition to the family in the forms of bakeries and delis; 28 new stores have opened there in January 2017 alone. The gourmet mile and its many shops is the perfect place to drop in when waiting for a train to arrive or just in between your transfers – not just for refreshing your body with a delicious treat but also to experience its unique and nostalgic atmosphere. Why not savor some of Shinjuku's most representative dishes at the Metro Shokudo-gai?
Tsunahachi - Take a Seat at the Counter and Enjoy the Tasty Tempura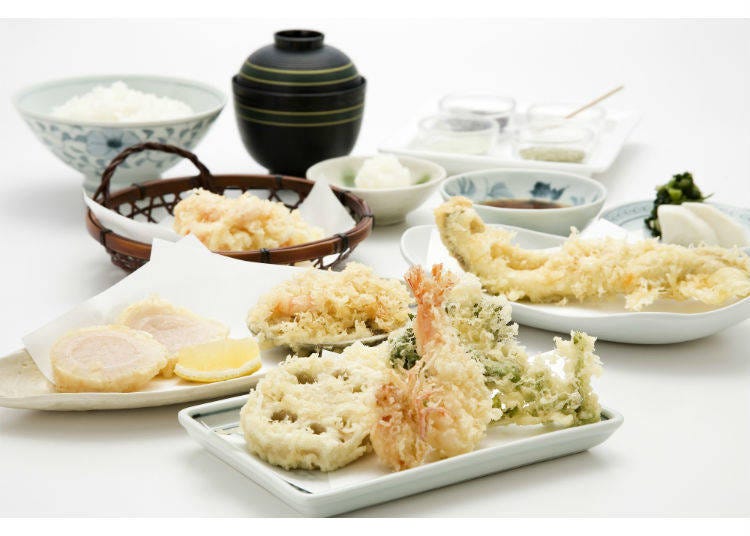 Tsunahachi is an atmospheric tempura store with a long history – it was opened in 1924, then located in Tsunohazu, a district that is today's Nishi- or East Shinjuku. The restaurant's head store is located right behind Shinjuku Marui, still the same since the time of its founding, and its popularity can easily be measured by the long line of people always waiting for a free seat. The store in the Metro Shokudo-gai offers then same delicious meals as Tsunahachi's head store, inviting you to either sit at the counter or to take the crispy tempura delicacies back home by purchasing a bento for 1,404 yen, tax included. You might imagine that due to the busy nature of a train station, people aren't too keen on sitting down and enjoying a relaxed meal, but when the aroma of freshly made tempura wafts through the station, you are likely to find a line of people waiting in front of Tsunahachi and its amazing dishes.

Hours: 11:00 a.m. – 10:30 p.m.
Closed: irregular (in accordance with Metro Shokudo-gai)
Tempura Shinjuku Tsunahachi Nishiguchiten

天ぷら新宿つな八 西口店

Address

B1F 1-1-2, Nishishinjuku, Shinjuku-ku,Tokyo 160002 Japan
Oiwake Dango – The Most Traditional Dumplings of Shinjuku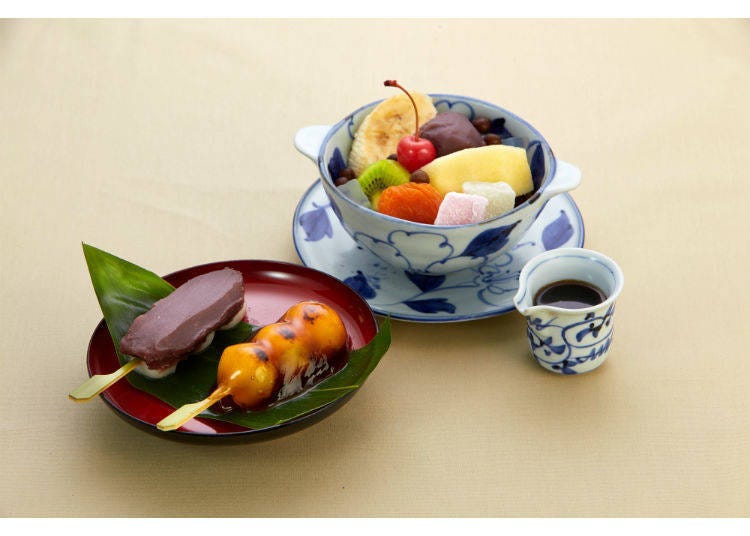 Our next gourmet highlight of the Metro Shokudo-gai is a place that has its roots over 600 years in the past, during Japan's Muromachi period, when a military commander was presented with that restaurant's dumplings and was immediately captured by their deliciousness: Oiwake Dango. Made from rice or grain and put on skewers after being cooked –dango, or dumplings, are one of Japan's most characteristic traditional sweets. The dango of Yanagichaya, the predecessor of Oiwake Dango, are said to be particularly delicious and reputable. In the Edo period, the restaurant relocated to the junction of two major roads, the Koshu-kaido and the Ome-kaido. As such, it soon got the nickname of Oiwake Dango, literally "forked road dumplings," and became even more popular.
The current head store is a legacy of this history, as it is located in Shinjuku Sanchome, which formerly was known as a lodging town for travelers of these two old roads. Oiwake Dango in the Metro Shokudo-gai serves the classic mitarashi dango, flavored with sweet soy sauce, as well as koshian dango, covered in sweet azuki bean paste. A set of two skewers can be enjoyed from 567 yen, tax included. Get an authentic taste of the very same dango that were loved dearly by the children of Edo, just as they are loved by the children of modern Tokyo!

Hours: 10:30 a.m. – 9:00 p.m. (last order 8:30 p.m.; 10:00 p.m. – 9:00 p.m. for the sale of dango)
Closed: irregular (in accordance with Metro Shokudo-gai)
Oiwake Dango Honpo Nishiguchi Metroten

追分だんご本舗 西口メトロ店

Address

B1F 1-1-2, Nishishinjuku, Shinjuku-ku,Tokyo 1600023 Japan
Takano Fruit Parlor - Fruit Parfaits that Convey Shinjuku's Colorful History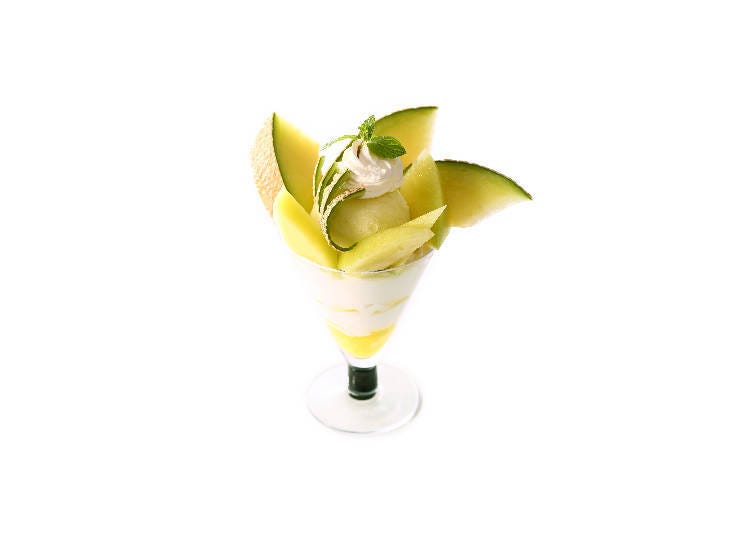 Both the fruit specialty store Shinjuku Takano, opened in 1885, as well as its own Takano Fruit Parlor, serving amazing fruit parfaits, are somewhat of a sweets landmark of Shinjuku. The colorful parfaits are made from seasonal fruits such as cantaloupe and many more, a favorite dessert of many generations of both parents and their children. Said cantaloupe is also incorporated in the characteristic signboard of Takano, one that every Shinjukuite can easily and immediately recognize. The reason for this particular fruit becoming the logo of the store is a historical one – between the Meiji and Taisho era, Shinjuku Gyoen was home to an experimental agricultural site from which Shinjuku Takano first started out as a local business, the first one to sell cantaloupe in Japan. In 1921, Takano relocated to Shinjuku East Exit, where its main store can still be found today, and five years later, it opened its first Western-inspired fruit parlor. The characteristic cantaloupe parfait can also be savored at the Metro Shokudo-gai for 1,944 yen (2,160 yen at the head store, tax included); the traditional dessert is one of Takano's most popular menu items even today. We also recommend the fruit sandwiches for 1,188 yen (tax included), made with various fruits and whipped cream, as well as the homemade pudding à la mode, created with plenty of fresh, delicious fruits, for 1,188 yen (tax included).

Hours: 10:00 a.m. – 9:00 p.m. (until 9:30 p.m. on Thursdays, Fridays, and Saturdays)
Closed: irregular (in accordance with Metro Shokudo-gai)
Takano Fruit Parlor Chikatetsubiruten

タカノフルーツパーラー 地下鉄ビル店

Address

B1F 1-1-2, Nishishinjuku, Shinjuku-ku,Tokyo 〒160-0023
Shinjuku Nakamuraya - Authentic Chinese Dumplings from the Showa Era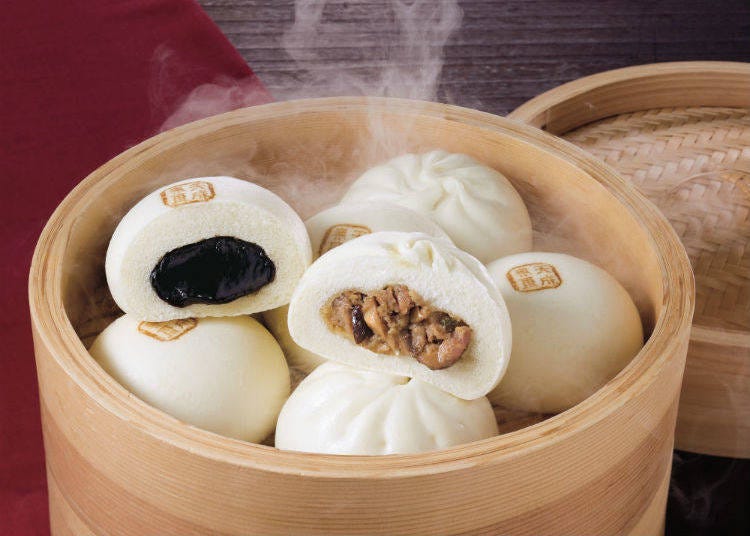 When a Japanese person hears Shinjuku Nakamuraya, some immediately think of a steaming dumpling filled with plenty of pork or red bean paste, while others might have a delicious plate of curry in front of their inner eye – these are the many facets of the next restaurant we want to showcase. While the Chinese dumplings are, without a doubt, the signature dish of Shinjuku Nakamuraya, the restaurant has a lot more to offer. From authentic Indian curry to bread, mooncakes, borsch, and authentic Japanese sweets and confectionery, there's a lot to be savored at this restaurant. Its current head store can be found at Shinjuku East Exit where it has been since 1909 and due to its massive popularity among creative people from arts, theater, and literature, it soon became known as Nakamuraya Salon. Many cultural exchanges have taken place here, with famous people visiting the restaurant on a regular basis. Among them is Rash Behari Bose, a key leader of the Indian revolution, or Vasili Eroshenko, the Russian Esperantist and anarchist writer. As such, Shinjuku Nakamuraya has become a place of inspiration and encounters not restricted to genre or era.
The store at the Metro Shokudo-gai will let you savor the original Chinese dumpling, first served in 1927, for 303 yen each, tax included, as well as the delicious mooncakes for 141 yen each, tax included. These historic delicacies also make for excellent souvenirs, so why not take a piece of Shinjuku's legacy back home?

Hours: 8:00 a.m. – 9:00 p.m.
Closed: irregular (in accordance with Metro Shokudo-gai)
Shinjuku Nakamuraya Shinjuku Chikatetsubaiten

新宿中村屋 新宿地下鉄売店

Address

B1F 1-1-2, Nishishinjuku, Shinjuku-ku,Tokyo 1600023 Japan
Shinjuku Metro Shokudo-gai

新宿メトロ食堂街

Address

Shinjuku Subway Building B1F / B2F, 1-1-2 Nishi-Shinjuku, Shinjuku-ku, Tokyo, 160-0023


Nearest Station

Shinjuku Station (JR Shonan Shinjuku Line / JR Yamanote Line / JR Chuo Main Line / JR Saikyo Line / Tokyo Metro Marunouchi Line / Toei Shinjuku Line / Toei Oedo Line / Keio Line / Keio New Line / Odakyu Odawara Line)


Phone Number

03-3343-0674
*This information is from the time of this article's publication.
*Prices and options mentioned are subject to change.
*Unless stated otherwise, all prices include tax.