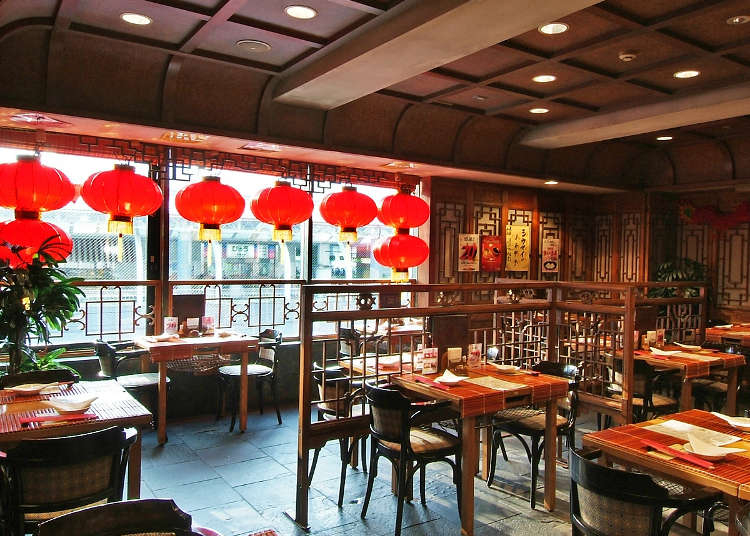 It's hardly a secret that Shinjuku has a wonderful variety of cuisines from all over the world to choose from. Especially Korean and Chinese cuisine is represented here in some of Tokyo's best restaurants, making a real battleground of kitchens out of the district. Taste your way through all-you-can-eat menus, authentic dishes, and more to decide which one your favorite is!
1. Chode: A Huge Variety of Samgyeopsal!
Samgyeopsal, the Korean version of thick-sliced, grilled pork belly, is best enjoyed when wrapped in salad leaves, such as perilla or lettuce.

At Chode, you'll not only be able to enjoy the classic version of samgyeopsal, prepared with carefully chosen meat, but also indulge in a variety of creative seasonings, such as green tea, wine, different herbs, red pepper paste, or a unique curry seasoning.

Especially popular is the "4 kinds of samgyeopsal set," available for parties of two or more. For 1,890 yen, get a taste of not only plenty of salad and chijimi (Korean vegetable pancakes), but also four different types of grilled pork belly: wine, soy sauce, pepper paste, and herb.

Hours: 11:00 a.m. - 1:00 a.m.
Holidays: none
韓国料理 招待 ~チョデ~新宿東口店

Address

Shinto Building B1&B2, 3-23-5 Shinjuku, Shinjuku-ku, Tokyo-to 160-0022
2. Jinendo: Direct Delivery From the Ranch: Enjoy High-Grade Yonezawa Wagyu Beef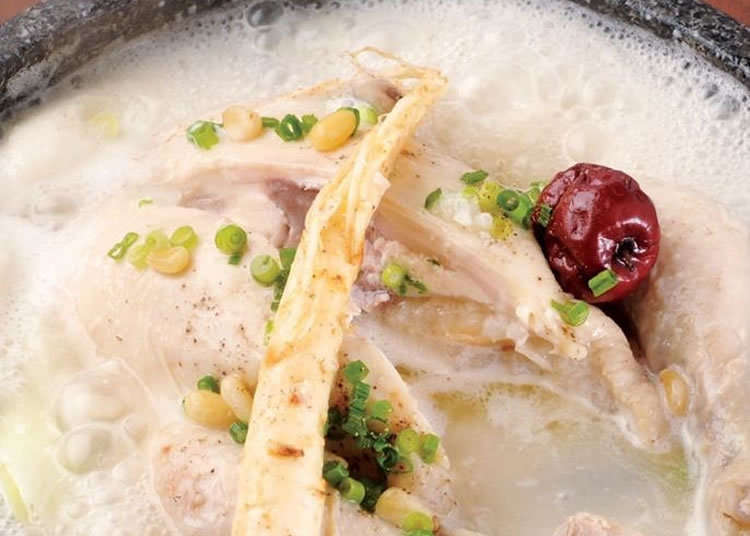 Koshitsu Kukan Shizendo serves creative Asian cuisine focused on the Korean cooking traditions. Especially popular are the menu items that are prepared with beautifully marbled, A5 grade Yonezawa beef.

The yonezawa beef kalbi, which are marinated barbecued ribs, for 1,780 yen (tax excluded) is an all-time favorite due to its amazing melt-in-your-mouth quality. Another specialty on the menu is the "Whole Chicken Samgyetang" which, as the name suggests, is an entire young chicken in sticky rice, filled with spices such as jujube and ginseng and carefully stewed.

The "Gamjatang", a potato stew with pork still on the bone, is also incredibly delicious. Whichever of these classical Korean stew dishes you choose, both easily feed two to three people for 1,680 yen (tax excluded).

Hours: 11:30 a.m. - 2:00 p.m., 5:00 p.m. - 11:30 p.m. (Sundays, holidays until 11:00 p.m.)
Holidays: none
個室空間 自然洞 新宿西口駅前店

Address

Prince Building 6F-A, 1-4-1 Nishishinjuku, Shinjuku-ku, Tokyo-to 160-0023
3. Hantejiya: Juicy Samgyeopsal Roasted on Lava Stone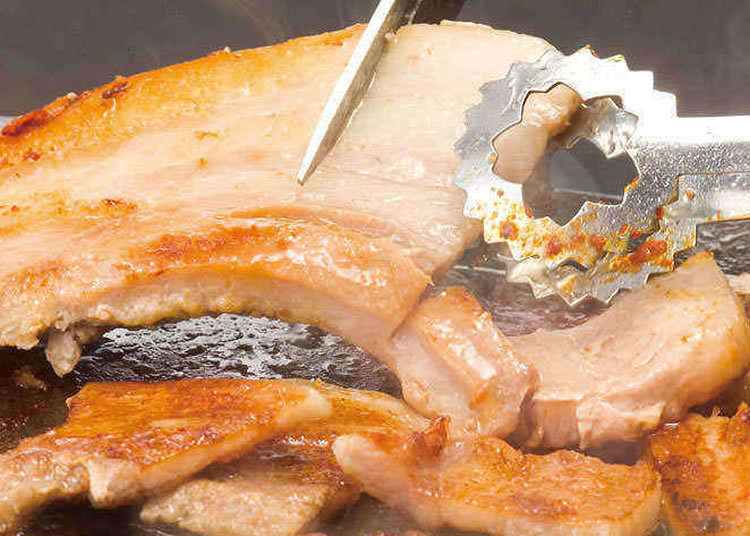 This restaurant successfully emulates the wonderful atmosphere of typical Korean food stalls. Hantejiya's pride is, without a doubt, the grilled pork belly called samgyeopsal, roasted on lava stone and made only from the finest authentic ingredients.

Roasting away more fat than on an iron plate, the lava stone pork belly isn't just much lower in calories but also tastes incredibly juicy and delicious! This is the authentic way of enjoying samgyeopsal. The "Samgyeopsal Set" comes with red leaf lettuce and perilla leaves, as well as green onion salad and other vegetables. This savory set costs 1,350 yen per person (tax excluded) and from two orders and more, you're even in for free refills of vegetables!

Hours: 11:00 a.m. - 4:30 p.m., 4:30 p.m. - 11:00 p.m.
Holidays: none
韓豚屋 新宿サザンテラス店

Address

Shinjuku Southern Terrace Odakyu Southern Tower 3F, 2-2-1 Yoyogi, Shibuya-ku, Tokyo-to 151-8583
4. Omni-Shokudo: Addictively Rich and Spicy Gamjatang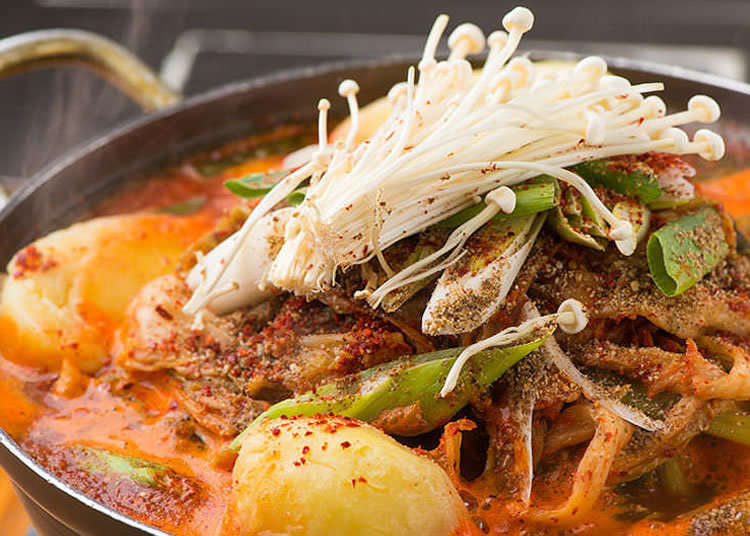 With over 20 years of successful business to look back on, Omni-Shokudo is a pioneer among the Korean restaurants in Shinjuku.

Omni is the Korean word for "mother" or "mom", since the restaurant was first opened with Korean exchange students in mind to treat them to an authentic Korean meal just like they'd get at home. Our special recommendation on the menu is gamjatang, a savory stew made with pork backbone, potatoes, green onion, and perilla leaves, made with a secret sauce directly from South Korea.

But be careful - the tingling spiciness and the richness of Omni-Shokudo's gamjatang is positively addicting! One serving for 3,000 yen easily feeds two to three people.

Hours: 9:00 a.m. - midnight
Holidays: none
オムニ食堂 本店

Address

Higashibiro Bldg. 1F, 2-42-13 Kabukicho, Shinjuku-ku, Tokyo-to 160-0021
5. Chinkashisai: Discover the Deep Flavors of True Spice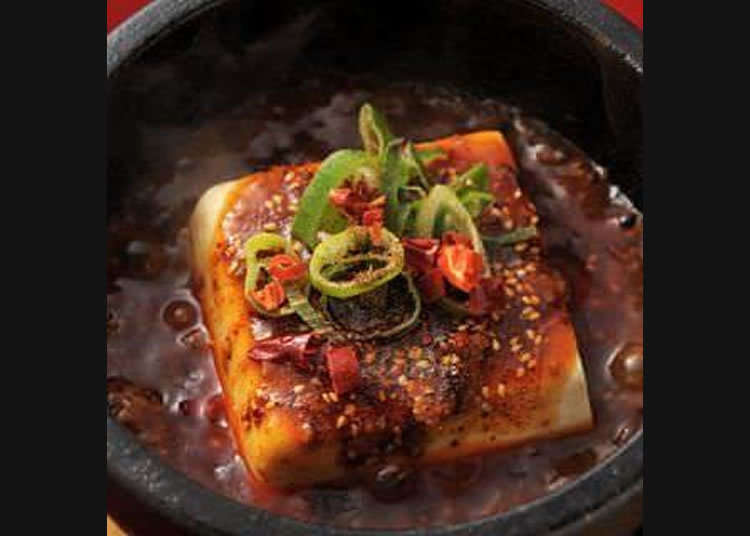 This restaurant's main attraction is often featured on TV or in magazines - and it's quite a mouthful: ganso choten ishiyaki mabodofu, or the "Original Heavenly Stone-grilled Spicy Sichuan-style Tofu with Minced Meat" for 850 yen, tax excluded.

This dish has been perfected by the owner for a total of twenty years and for its unique, amazing taste, three types of chili oil as well as 25 different kind of spices, directly bought from China, are being used. This careful selection and the many years of cooking can be tasted to the fullest in the rich and deep spiciness that is both sweet as well as sour.

One menu item has even won the first prize in the Super-Hot Gourmet Festival: the Original & Addictive Authentic Sichuan Emperor's Chicken for 780 yen (tax excluded), while the Original Spicy Tosaku-Noodles for 800 yen (tax excluded) also has a lot of fans.

Hours: 11:30 a.m. - 3:00 p.m., 5:30 p.m. - 11:30 p.m. (until 9:30 p.m. on Saturdays, Sundays, and national holidays)
Holidays: none
陳家私菜 新宿店

Address

Kase Bldg. 1F, 2-15-9 Yoyogi, Shibuya-ku, Tokyo-to 151-0053
6. Manpukuhanten: A Feast for Big Eaters - 2 Hours of All-You-Can-Eat Meals!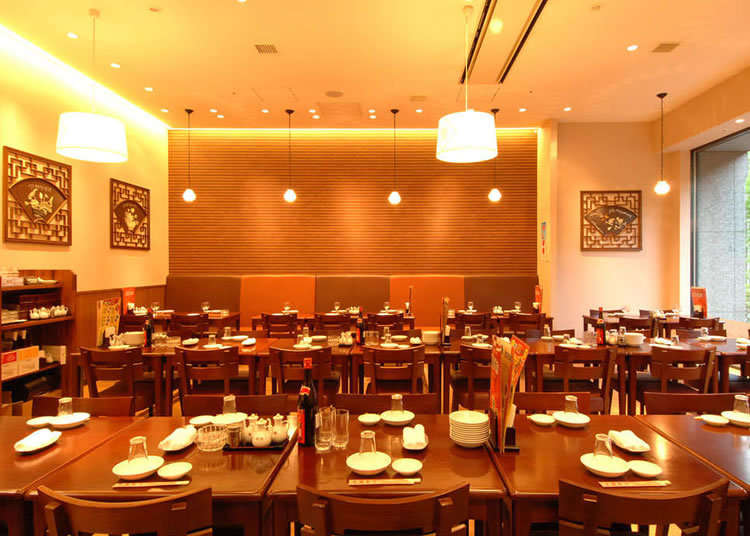 At Manpukuhanten, you get to enjoy authentic Chinese cuisine in amazing all-you-can-eat and all-you-can-drink offers - dig in to your heart's desire! The combined all-you-can-eat-and-drink plan is by far the most popular.

From seafood and pasta to meat and all kinds of appetizers, there are around 60 different dishes to be savored for the very reasonable price of 3,500 yen for men and 3,000 yen for women. And for another 300 yen extra, you can order an entire peking duck on the side! For groups of four or more, the restaurant asks for a reservation beforehand.

Delicacies such as Sichuan chicken with plenty of spicy vegetables, sweet and sour pork, or shrimps in mayonnaise are all served in small portions and available for 480 yen each, so even dining here alone or on a date is a great experience.

Hours: 11:00 a.m. - 11:00 p.m. (Saturdays, Sundays: 11:00 a.m. - 3:00 p.m.)
Holidays: none
萬福飯店 西新宿店

Address

Nittochi Nishishinjuku Bldg. 2F, 6-10-1 Nishishinjuku, Shinjuku-ku, Tokyo-to 160-0023
7. Shanghai Sakaba: Taste Your Way Through 170 Different Dishes!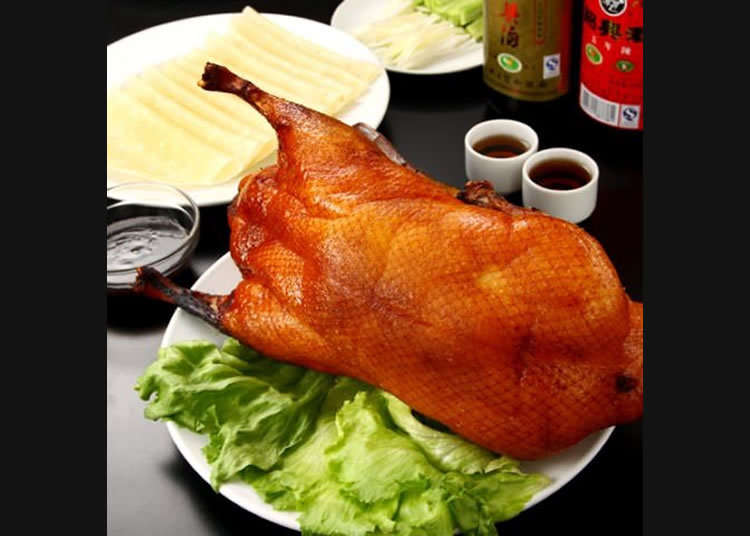 The restaurant Shanghai Sakaba is designed in all black and red, giving it a very relaxed and calm atmosphere, and, as it is located on the 7th floor, it also offers a beautiful night scenery of Shinjuku.

From three people upwards, the special all-you-can-eat-and-drink course (2,980 yen for two hours, tax excluded) allows you to taste your way through over 170 different dishes on the colorful menu, their famous hot and sour soup being only one of them!

Since the restaurant operates via orders and not with a buffet, the dishes are all made freshly - and they taste the part. The peking duck, not included in the offer but a separate order, is also a huge recommendation. It is roasted carefully and slowly, burning extra fat and making the skin particularly crispy! A quarter bird is available for 980 yen (tax excluded).

Hours: 11:00 a.m. - 3:00 p.m., 5:00 p.m. - midnight
Holidays: none
Shanghai Sakaba

Address

Diane Shinjuku Bldg. 7F, 3-11-11 Shinjuku, Shinjuku-ku, Tokyo-to 160-0022
8. Rouben Gyozakan: Tokyo's Best Dumplings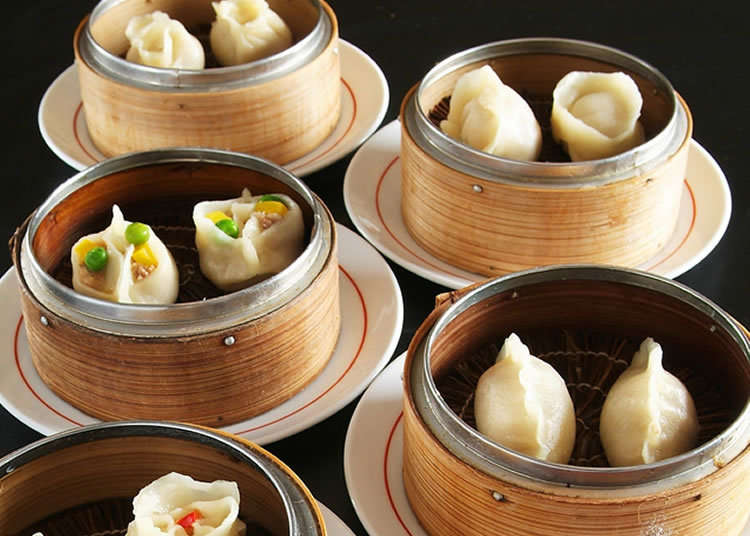 Roben Gyozakan boasts the best Chinese dumplings (called gyoza in Japanese) in Tokyo, made with a 200 year old recipe from China's city of Shenyang. These so-called roben gyoza were born in 1892 and have been praised as "the best of their time" back then by the Emperor himself.

There are eleven different kinds of gyoza with pork filling, while they can be enjoyed in five different wrapping styles with rather creative names, such as chicken comb, horse's hoof, or rapeseed blossom. The dumplings are wrapped and steamed right after the order, providing a wonderfully fresh taste. The dough on the outside is pleasantly firm to the bite while the inside is savory and juicy.

Two dumplings are available for 390 yen while other menu items include grilled gyoza and different dishes from the traditional Yangzhou cuisine.
老辺餃子舘新宿別館

Address

Shinjuku PAX building 4F, 4-1-9, Shinjuku, Shinjuku-ku, Tokyo, 160-0022

*This information is from the time of this article's publication.
*Prices and options mentioned are subject to change.
*Unless stated otherwise, all prices include tax.