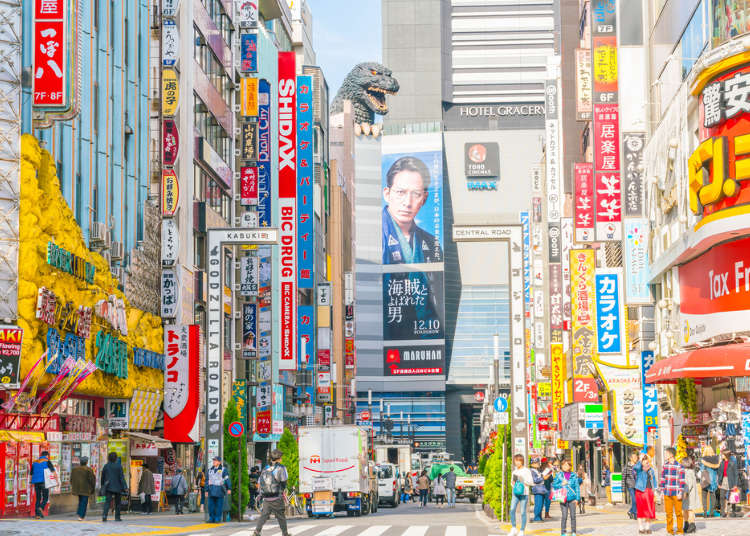 Shinjuku is one of the most crowded towns in Tokyo and Shinjuku Station has one of the largest number of users among stations in Tokyo. Whether day or night, Shinjuku is always full of people and activity. From shopping to dining to nightlife, here we introduce ways to enjoy yourself and things to do in this city!
Walk around Shinjuku, the city that never sleeps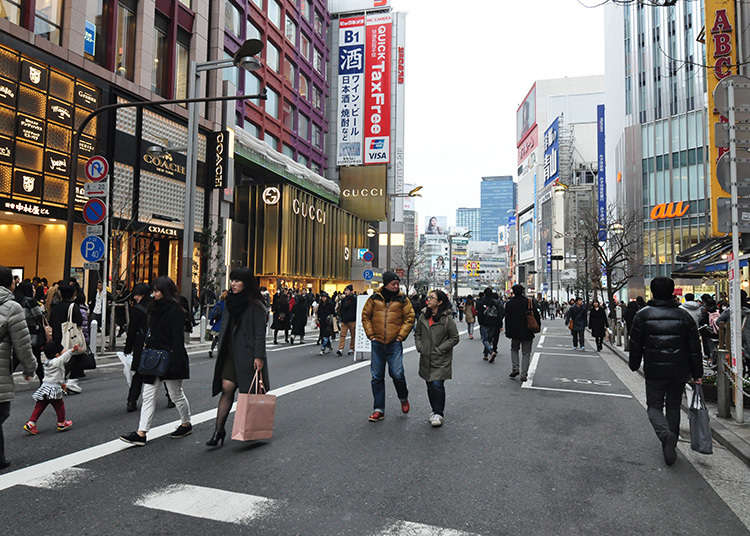 Whether you are young or old, a man or a woman, you can enjoy yourself in Shinjuku. In addition to shopping areas with long-standing department stores and consumer electronics retailers, there are spots that cater to various needs and interests including downtown areas like Kabukicho, amusement facilities like game centers, movie theaters, karaoke, and a lineup of record stores for music lovers in the Nishi-Shinjuku area. Along with the many cutting-edge shops, there are coffee shops and western food restaurants that remain from the good old days, as remnants of Shinjuku's long history. If you want to know more about Tokyo, you should walk around Shinjuku first.
Shop for consumer electronics and clothes at the same time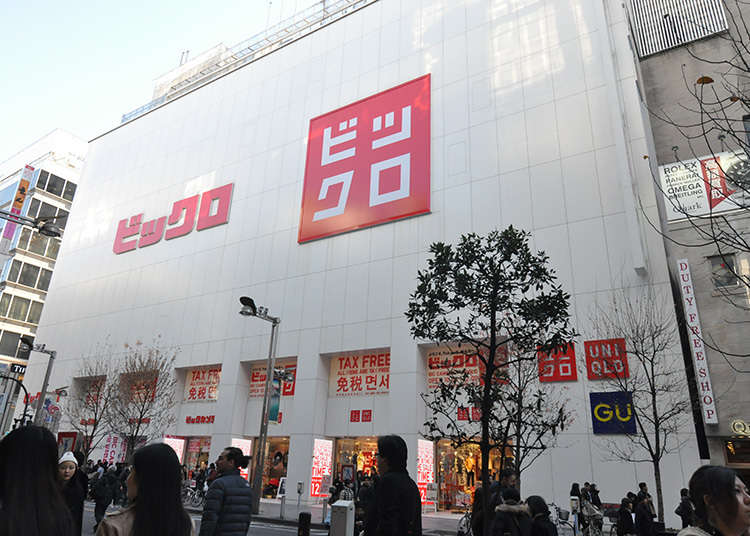 Bicqlo is a shop that combines Bic Camera, a big box consumer electronics retailer, and Uniqlo, a popular casual clothing shop. Although the shops are divided by floors, there are unique displays like mannequins in Uniqlo clothing holding digital cameras. It certainly makes for a unique and fun shopping experience!
Address

3-29-1, Shinjuku, Shinjuku-ku, Tokyo, 160-0022
View Map

Nearest Station

Shinjuku-Sanchome Station (Tokyo Metro Marunouchi Line / Tokyo Metro Fukutoshin Line / Toei Shinjuku Line)
1 minute on foot


Phone Number

03-3226-1111
Head to the sleepless town that is the inspiration for numerous movie scenes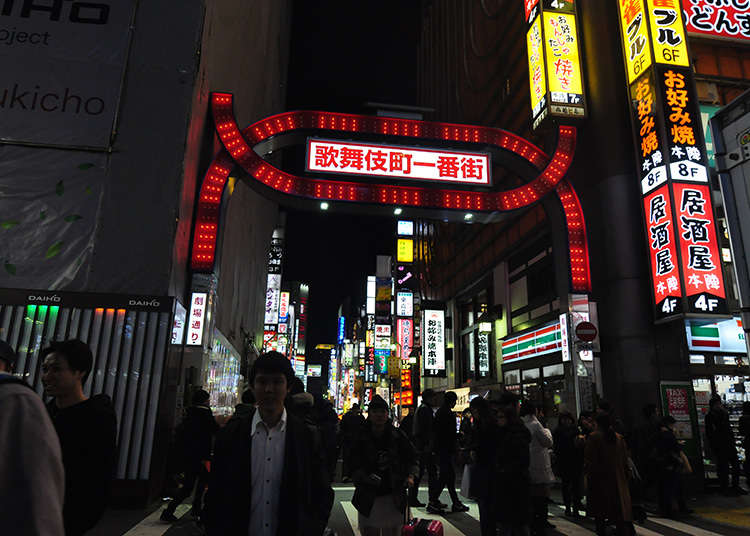 If you want to absorb the atmosphere of downtown Tokyo, you cannot miss Kabukicho. Restaurants and bars stand side-by-side, and there are areas with rather unique, personal shops as well. Also, Kabukicho is famous for having many host clubs or cabarets, where the staff drink together with guests, while entertaining them.

Kabukicho is a city that never sleeps, with bright neon lights shining well into the night. Recently, many travelers from overseas have started to flock to this town, and more bars have opened that even ladies can enter comfortably.
Address

Kabukicho, Shinjuku-ku, Tokyo, 160-0021
View Map

Nearest Station

Shinjuku Station (JR Shonan Shinjuku Line / JR Yamanote Line / JR Chuo Main Line / JR Saikyo Line / Tokyo Metro Marunouchi Line / Toei Shinjuku Line / Toei Oedo Line / Keio Line / Keio New Line / Odakyu Odawara Line)

Exchange a toast with attractive hosts!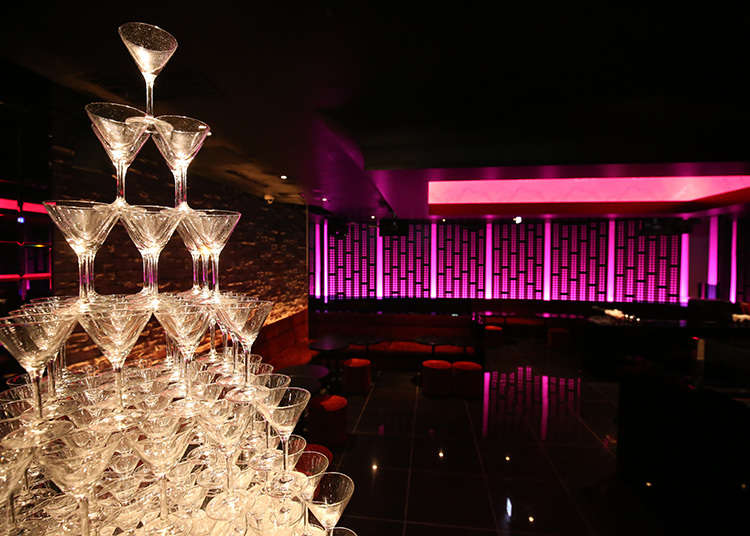 In Kabukicho, there are a number of host clubs, where guests enjoy drinks and chat with male staff. Among these, Air Group, whose main store is CLUB AIR, has a variety of talented hosts. With more than 10 affiliated stores, these clubs boast a luxurious space and hosts who are good conversationalists that will liven up a pleasant night in Shinjuku. Some stores have hosts who can speak English, Spanish, and Portuguese, so don't worry if you are not good at Japanese. Depending on the store, it will cost somewhere between 2000 to 5000 JPY for first timers to get an all-you-can-drink pass, so make sure to stop by!
AIR GROUP

Address

2-35-9, Kabukicho, Shinjuku-ku, Tokyo, 160-0021, Japan
Have ramen with broth made from small delicious fish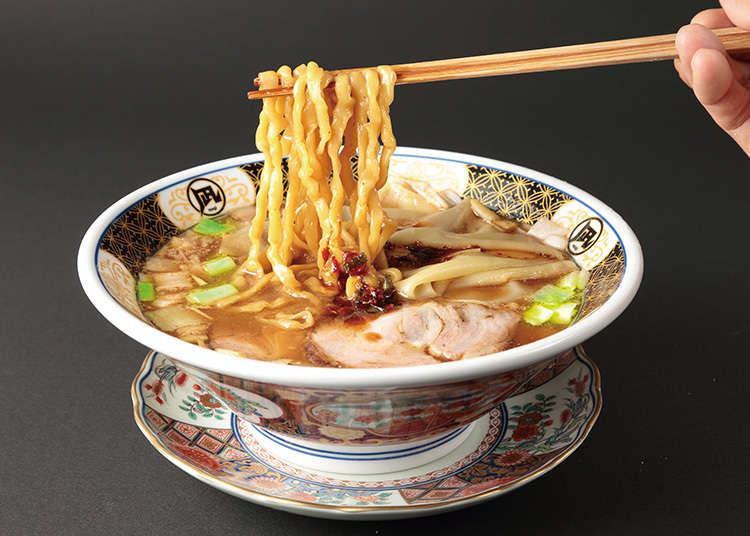 Japanese ramen is popular both in Japan and abroad. The standard is tonkotsu broth made from pork bone, but in Japan, there is ramen with a variety of broth such as those made from fish. When it comes to ramen with broth made from niboshi (dried sardines), "Sugoi! Niboshi Ramen Nagi" is hugely popular. One after another, people get addicted to the ramen that is created with a soup of more than twenty types of niboshi that are soaked up with chewy noodles of medium thickness.
すごい煮干ラーメン凪 新宿ゴールデン街店 本館

Address

Shinjuku Golden st. 1-1-10-2F Kabukicho, Shinjuku-ku, Tokyo, 160-0021, Japan
Relax in Shinjuku Central Park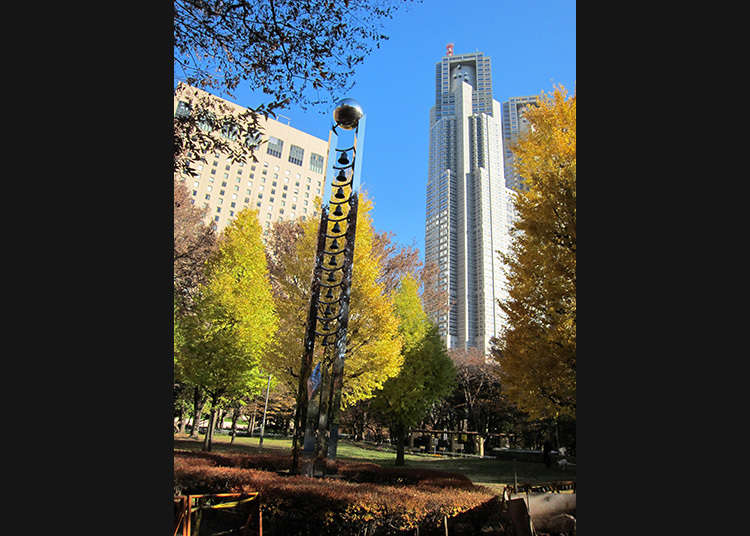 Photo: Courtesy of Shinjuku Ward
Shinjuku Central Park is the largest public park in Shinjuku Ward. It is an urban oasis in the western Shinjuku area where high-rise buildings stand side-by-side. Cherry blossoms bloom in the spring and on weekends, events such as flea markets are sometimes held for local residents. If you wish to take a break from the energy and excitement of Shinjuku and relax among the greenery, take a stroll to Shinjuku Central Park.
Address

2-11, Nishishinjuku, Shinjuku-ku, Tokyo, 160-0023
View Map

Nearest Station

Tochomae Station (Toei Oedo Line)
7 minutes on foot


Phone Number

03-3342-4509
Swing for the fences at a Batting Center!
A batting center is an indoor facility modeled on a baseball field where customers bat balls thrown by a pitching machine. The ball speed can be chosen so that anyone from beginners to advanced players who want to improve their batting skills can enjoy themselves. The batting center in Shinjuku is close to Kabukicho and operates until 01:00 in the morning. It's a staple of the area and it's sure to help you with your stress or lack of exercise!
Address

2-34-5, Kabukicho, Shinjuku-ku, Tokyo, 160-0021
View Map

Nearest Station

Seibu-Shinjuku Station (Seibu Shinjuku Line)

Enjoy movies at a cinema complex
Distinguished by the life-size Godzilla head that sticks out of the building's terrace. A cinema complex that has installed an IMAX digital theater that plays gripping movies with the highest quality picture and sound. The theater runs numerous popular movies from Hollywood blockbusters to animations and Japanese movies. It is the place to go to for a fulfilling movie theater experience.
TOHOシネマズ 新宿

Address

Shinjuku Toho building, 1-19-1 Kabukicho, Shinjuku-ku, Tokyo 160-0021, Japan
Take purikura photos at a game center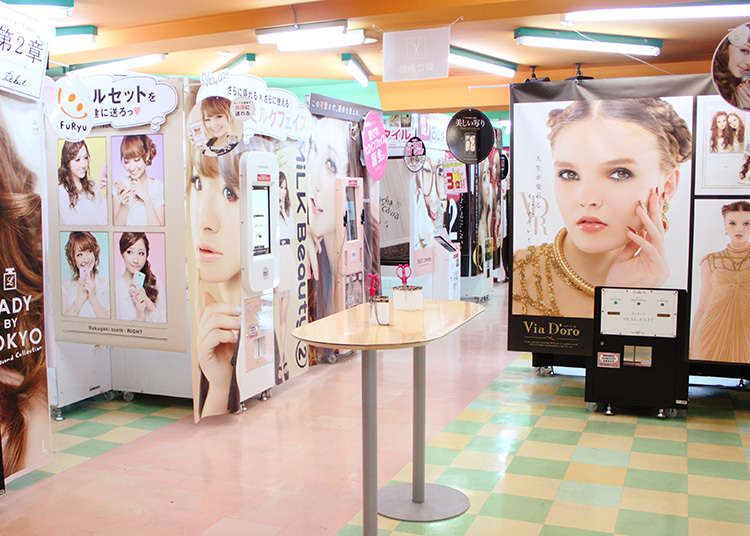 Printed stickers called "purikura" became a huge sensation among teenagers in Japan. Take a photo in a photo booth, and it will be printed as a sticker. The latest machines offer services like drawings on the stickers or improving skin tone to make you look more beautiful. Why not get purikura photos taken to commemorate your visit to Shinjuku?
タイトーステーション 新宿南口ゲームワールド店

Address

3-35-8 Shinjuku, Shinjuku-ku, Tokyo 160-0022, Japan
Experience Rakugo culture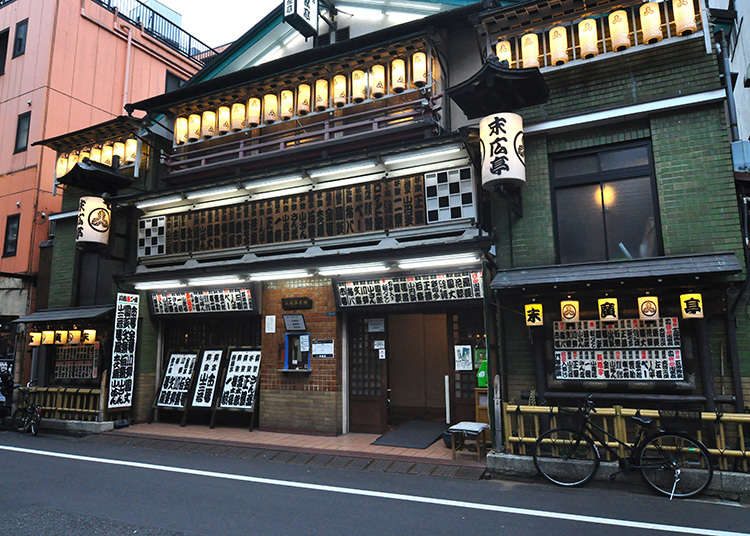 Rakugo is a form of Japanese verbal entertainment that dates back to the Edo period. A lone rakugo-ka (storyteller) tells a story with a final twist, using only gestures, a paper fan, and small cloth as props. Rakugo theaters are called yose, and Shinjuku Suehiro-tei is a long-established yose. Enjoy live rakugo to experience traditional Japanese culture.
新宿末廣亭

Address

3-6-12 Shinjuku, Shinjuku-ku,Tokyo 160-0022, Japan
*This information is from the time of this article's publication.
*Prices and options mentioned are subject to change.
*Unless stated otherwise, all prices include tax.