Tokyo's Shinjuku area is a place bustling with people. Recently, stylish standing bars where one can enjoy authentic Japanese cuisine at very reasonable prices have begun popping up. Because these bars do not accept reservations, the especially popular ones are often crowded right after opening.

Here we'll introduce 5 of Shinjuku's most popular standing bars - you'll surely want to add these to your Japan travel plan!
The French One: Provencale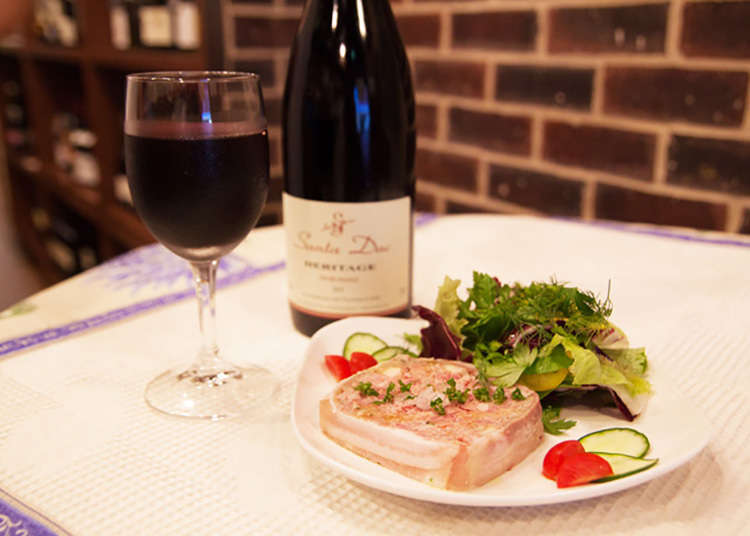 Right next to Seibu Shinjuku Station lies the French standing bar Provencale. The interior, with the counter in the center of the bar, creates a very open and inviting atmosphere. The owner-cum-chef honed his cooking skills in Southern France and serves true cuisine de Provence. Renouncing the use of butter as much as possible, simple and light seasonings are his trademark. Sika deer from Hokkaido or the guineafowl are part of the especially popular wild game dishes. During fall and winter, a wider variety including wild boar or rabbit graces the bar's palate.
プロヴァンサル

Address

Ooyorokobi Bld. 1F, 2-45-7, Kabukicho, Shinjuku-ku, Tokyo, 160-0021, Japan
Welcome to Venice: IL Bacaro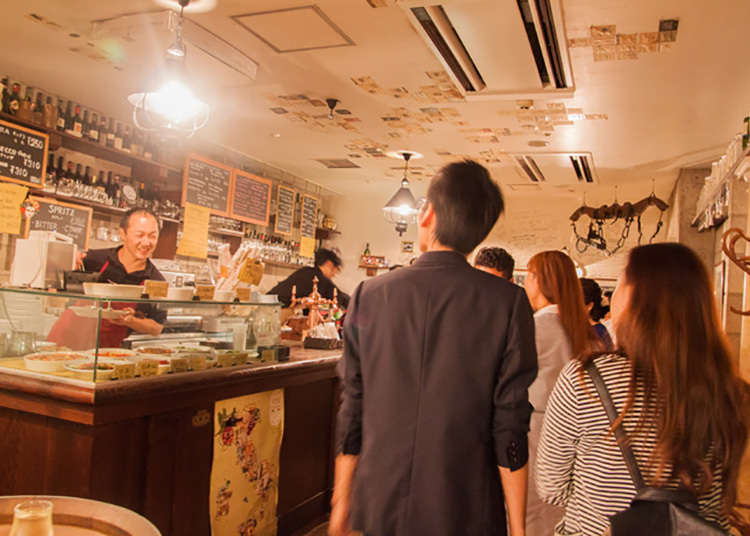 IL Baraco in Sanchome serves you Italy, the Venecian style. The energetic Italian of the bar's staff flitting about will truly make you feel like you've been transported directly to Venice itself.

Since the Chiccetti come in rather small portions, this standing bar is perfect for enjoying the dishes all by yourself. They are centered around fish and vegetables, thus make for particularly healthy snacks. This standing bar is crowded as soon as it opens.
IL Bacaro

Address

B2, Keioufurente Shinjuku 3-Chome, 3-4-8, Shinjuku, Shinjuku-ku, Tokyo, 160-0022, Japan
Slice after slice of high-class beef at Jiromaru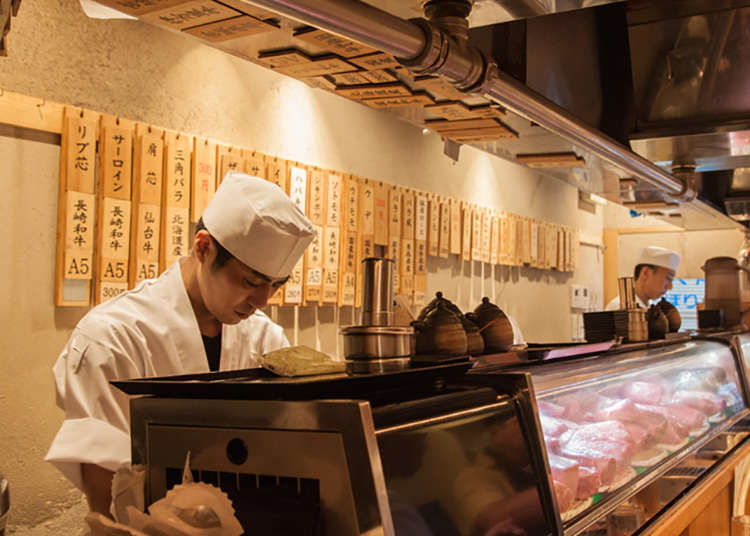 Every slice of meat at Jiromaru, located just a stone throw away from Seibu Shinjuku Station, is the highest grade (A5 rank) of Japanese Wagyu beef and will just melt in your mouth! This bar only has one counter and six cooking stoves in front of it. This coziness is sure to make everyone feel comfortable and relaxed. The menu is centered on Wagyu from Nagasaki and other prefectures from all over the country.
治郎丸

Address

1-26-3, Kabukicho, Shinjuku-ku, Tokyo, 160-0021, Japan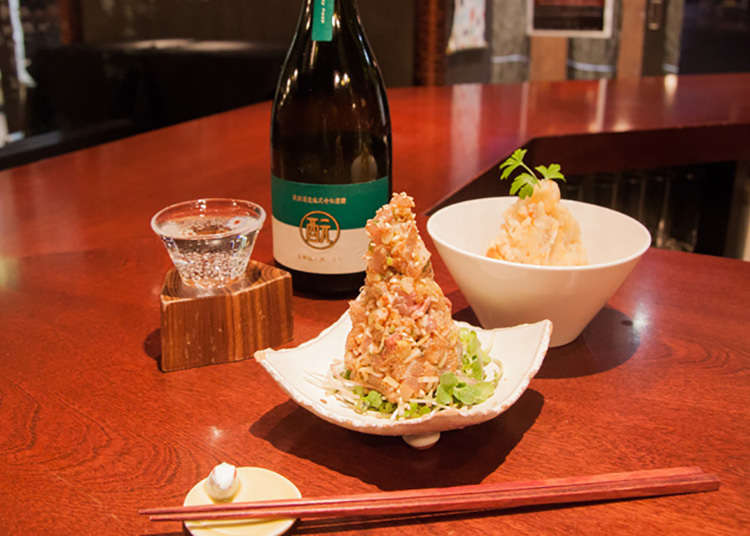 The standing bar Moto serves the best of Japan's sake in a calm and laid-back atmosphere. "I talked to many brewers to get an understanding of their thoughts behind the sake product that they create. I opened the bar with this understanding in mind", says Amano-san, the owner of Moto. Brewers actually visit this bar a lot and its walls are covered in their messages. Apart from the sake, the bar's snacks and creative seasonal dishes are also very popular. It opens at 3:00 PM and gets crowded rather fast.
日本酒スタンド 酛

Address

Hakuhou Bld.B1F, 5-17-11, Shinjuku, Shinjuku-ku, Tokyo, 160-0022, Japan
The unbeatably popular BERG
Located underground and just outside Shinjuku Station's East Exit is Beer & Café BERG. With 45 years of business to look back on, this bar has a lot of loyal fans.

Starting from the signature dish "BERG-dog", the rich menu offers many delicacies such as sausages and liver pâté - and everything is free of additives. Craft beer from the barrel is also a very popular menu item. BERG is one of those bars that lets you savor Junmai sake (sake made without added alcohol or sugar), stylishly served in a wine glass.

written by : Nozomi Hashimura
ビア&カフェ ベルク

Address

B1F, LUMINE EST SHINJUKU, 3-38-1, Shinjuku, Shinjuku-ku, Tokyo, 160-0022, Japan
*This information is from the time of this article's publication.
*Prices and options mentioned are subject to change.
*Unless stated otherwise, all prices include tax.
Limited time offer: 10% discount coupons available now!