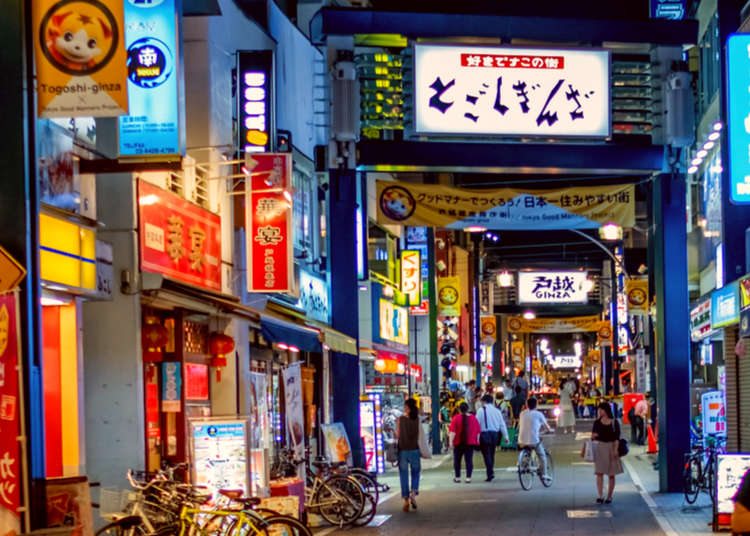 Tokyo is filled with quaint, neon-painted shopping streets that are filled with a variety of stores selling everything from local snacks and foods to retro knick-knacks. In recent years, foreign visitors have started adding these kinds of areas to their Tokyo day plans, and from the spots below you'll soon see why!

Here we've picked up 3 popular shopping streets just to the west of Tokyo, along the Tokyu Toyoko Line. They're all easy to access, close right to the city center, and are perfect spots to enjoy strolling around and getting a true taste of Japan!
1. Tokyo's Nakanobu Shopping Arcade: Semi-enclosed shopping street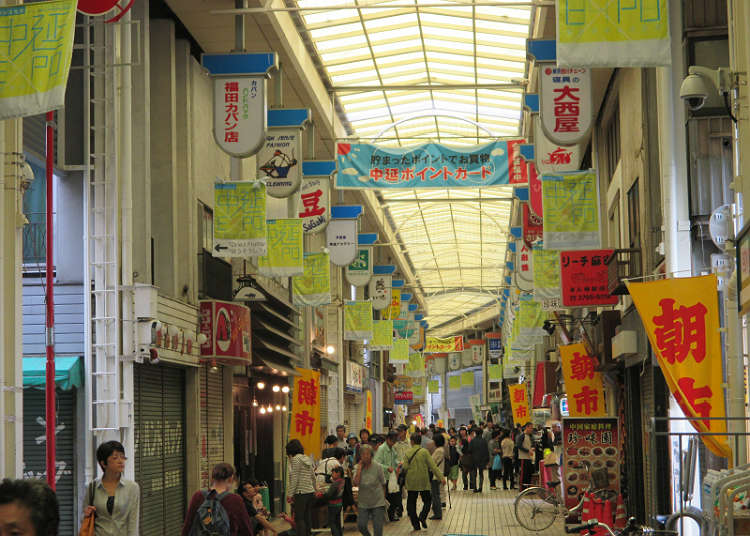 Nakanobu shopping arcade stretches 330 meters from Ebara-nakanobu Station on the Tokyu Ikegami Line to Nakanobu Station on the Tokyu Oimachi Line. You can enjoy shopping under the roof without getting wet even on a rainy day.
中延商店街

Address

2-7-19, Higashinakanobu, Shinagawa-ku, Tokyo, 142-0052, Japan
Tableware hunting at Koushuya Toukiten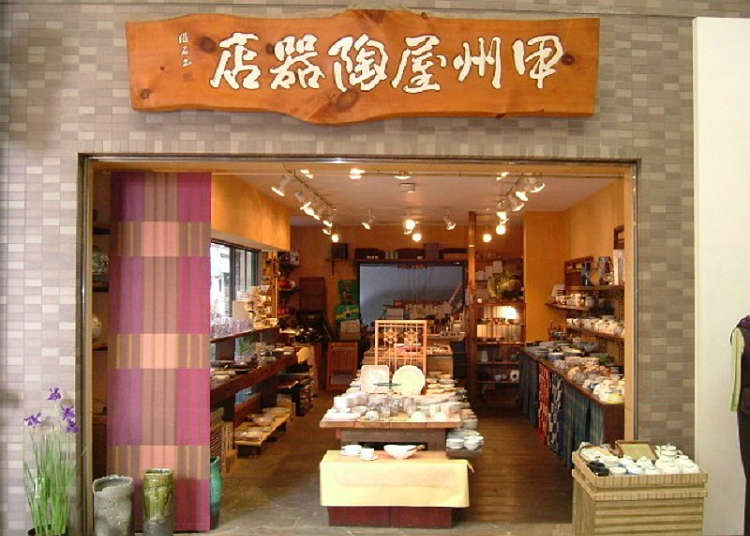 This shop has an excellent collection of selected chinaware. They have a variety of ceramics including tea sets and tableware for daily use. Visit them to find an item you can use after going back to your country.
甲州屋陶器店

Address

2-10-19, Higashinakanobu, Shinagawa-ku, Tokyo, 142-0052, Japan
Sake hunting at SHU SAKE CORP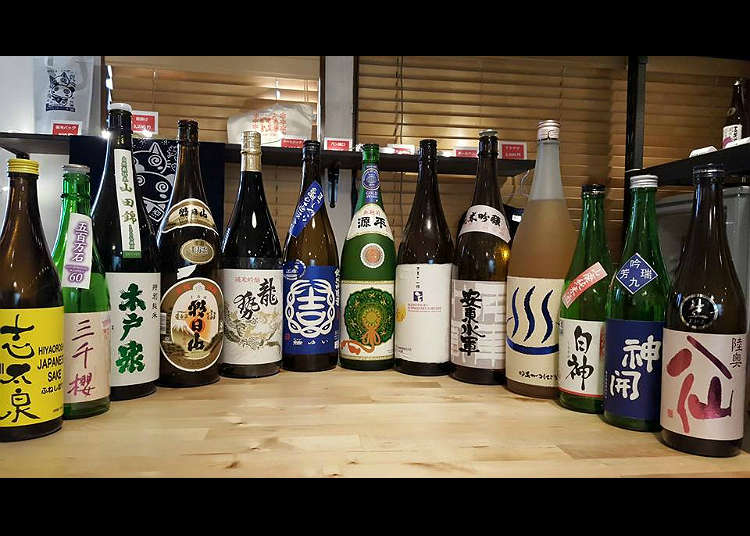 This is a specialty shop of Sake carefully selected and collected from various places in Japan by the owner himself. You can sample some sake (with charge) before purchasing so you will be able to find what you like the best. They also have sake drinking cups, so you can buy them together with sake. You should definitely visit here if you love sake!
SHU SAKE CORP.

Address

3-7-10-2F, Higashinakanobu, Shinagawa-ku, Tokyo, 142-0052, Japan
Try popular Ningyoyaki at Shigemori Seitaro Shouten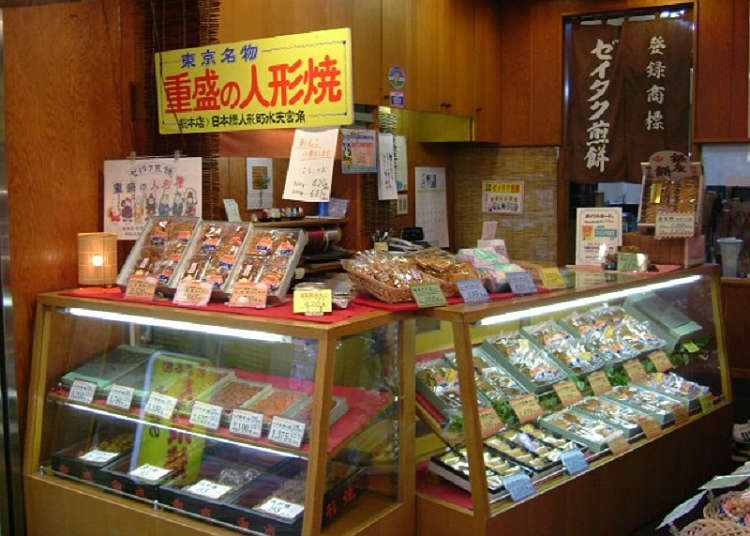 This is a specialty shop of sweets which are made in the old-fashioned way. Their popular product is ningyoyaki. Ningyoyaki is a toasted light sponge cake with plenty of sweet red bean paste inside. You can order from single item, so why not try one of these?
Shigemori Seitaro Shouten

重盛清太郎商店

Address

2-6-17, Higashinakanobu, Shinagawa-ku, Tokyo, 142-0052, Japan
2. Tokyo's Vibrant Togoshi Ginza Shopping Street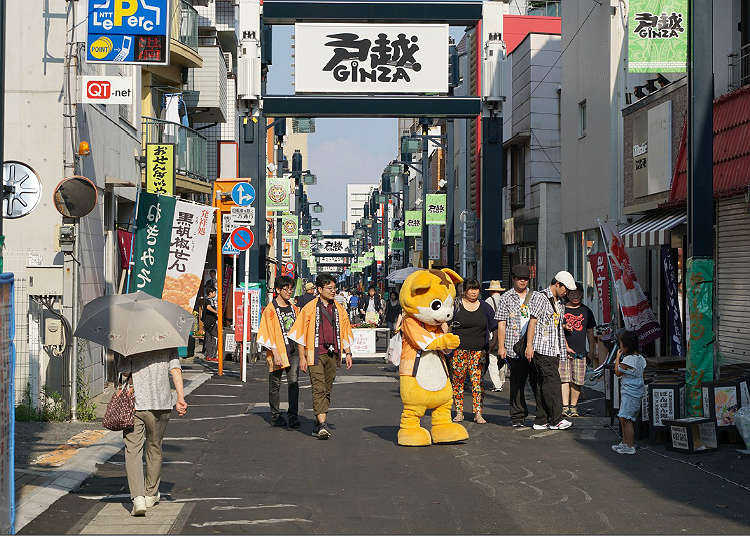 Tokyo's Togoshi Ginza shopping street is situated right next to Togoshi-Ginza Station on the Tokyu Ikegami Line. The 1.3 km long street is lined with 400 shops. It is one of the longest shopping streets not only in Tokyo but also in the greater Kanto area. There are rare products such as their local brands sold only at this shopping street.
Address

Togoshi, Shinagawa-ku, Tokyo 1-3 chome, 142-0041
View Map

Nearest Station

Togoshi-Ginza Station (Tokyu Ikegami Line)
10 minutes on foot


Phone Number

03-3788-1474
Like cameras? Check out Photo Kanon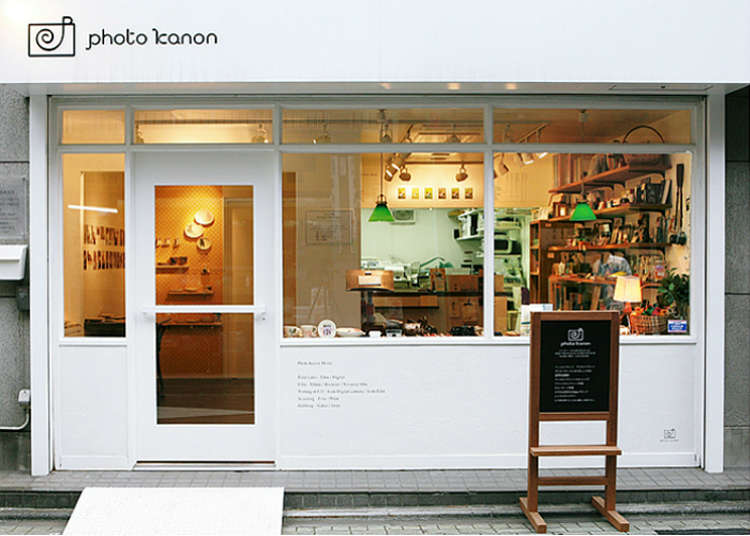 This shop in Togoshi Ginza offers not only the photo developing service but also the camera related merchandise such as stylish camera straps collected by the shop staff who loves cameras. Why don't you look for a photo album or other merchandises which will decorate the memories of your trip to Japan?
フォトカノン 戸越銀座店

Address

2-1-3, Togoshi, Shinagawa-ku, Tokyo, 142-0041, Japan
Osenbei (rice cracker) shop with special recipes
This shop has a wide variety of products made with their special recipes. Customers who love senbei find their favorites among the excellent selection here. Kuro-kosho-sen (rice crackers with black pepper) is the most popular product. It won the best award in a National Confectionery Exposition. The spicy pepper taste goes well with beer, too!
Osembeiyasan Hompo Senyuu Togoshi Ginza

おせんべい屋さん本舗 煎遊 戸越銀座店

Address

3-1-7, Hiratsuka, Shinagawa-ku, Tokyo, 142-0051, Japan
Get a variety of oden ingredients at Goto Kamaboko-ten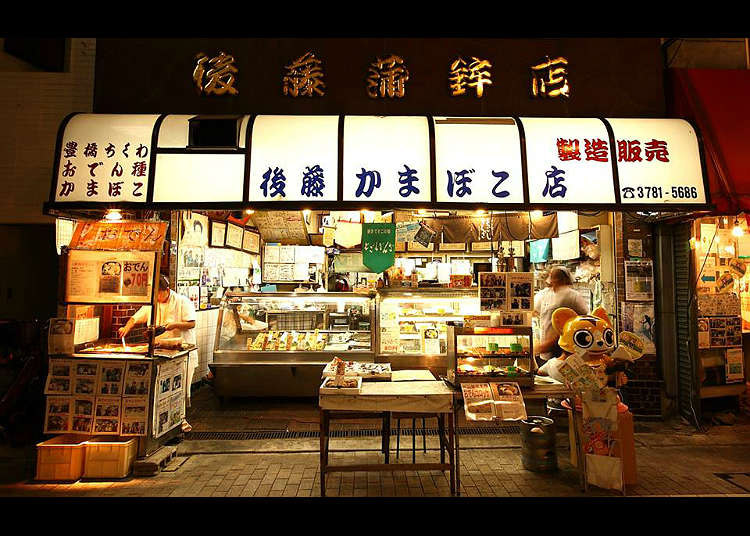 Oden is a lightly flavored Japanese dish containing things like fish cakes, radish, and eggs stewed in a hot pot. Here at their shop in Togoshi Ginza you can get delicious handmade oden ingredients with no artificial preservatives or chemical seasonings here. They offer a wide range of oden ingredients such as standard fish cakes and gyoza dumplings which are usually not for oden. Their Oden Croquettes, made of typical ingredients you'd see in oden plus broth, are also very popular.
後藤蒲鉾店

Address

2-6-8, Togoshi, Shinagawa-ku, Tokyo, 142-0041, Japan
3. Tokyo's Musashi-Koyama Shopping Street: Unique and popular shops!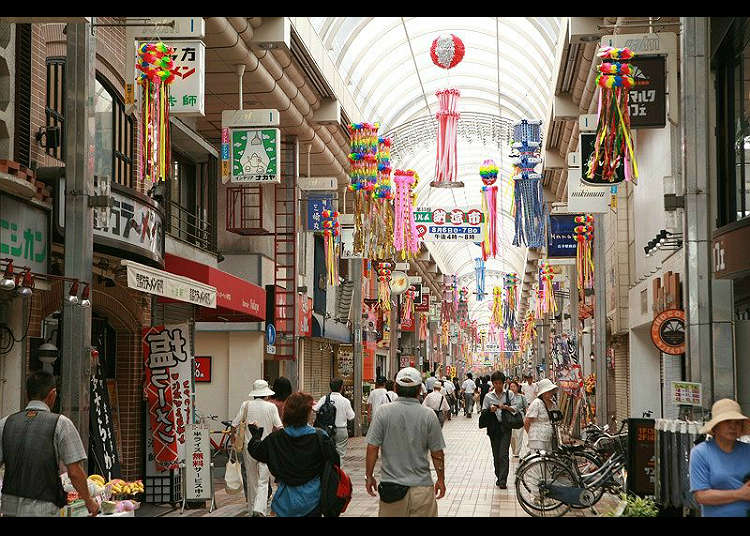 Musashi-Koyama Shopping Street is spread around Musashi-koyama Station on the Tokyu Meguro Line. It is a 800-meter long street lined with some 250 shops. There are long standing shops established many decades ago as well as newly opened, much-talked-about shops.
Address

3, Koyama, Shinagawa-ku, Tokyo, 142-0062
View Map

Nearest Station

Musashi-Koyama Station (Tokyu Meguro Line)
1 minute on foot

Enjoy wakomono at Shikino-wakomono Hana-shimizu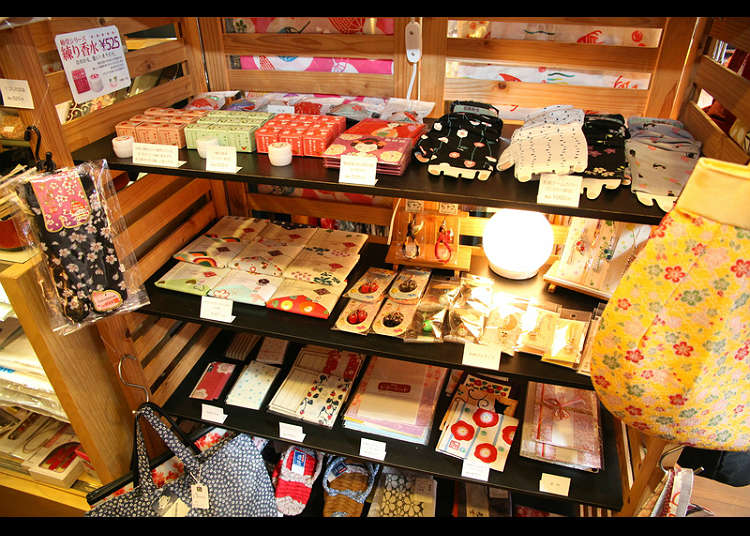 Wakomono are small ornamental products with Japanese taste. This wakomono specialty shop is operated by the former kimono shop owner. They offer not only traditional kimono but also casual clothes such as blouses with Japanese traditional patterns. Their Japanese style accessories such as pouch bags and solid perfumes are reasonably priced and are popular souvenirs.
Shikino-wakomono Hana-shimizu

四季の和小物 花しみず

Address

3-24-5, Koyama, Shinagawa-ku, Tokyo, 142-0062, Japan
Gambarujan offers bargain-priced products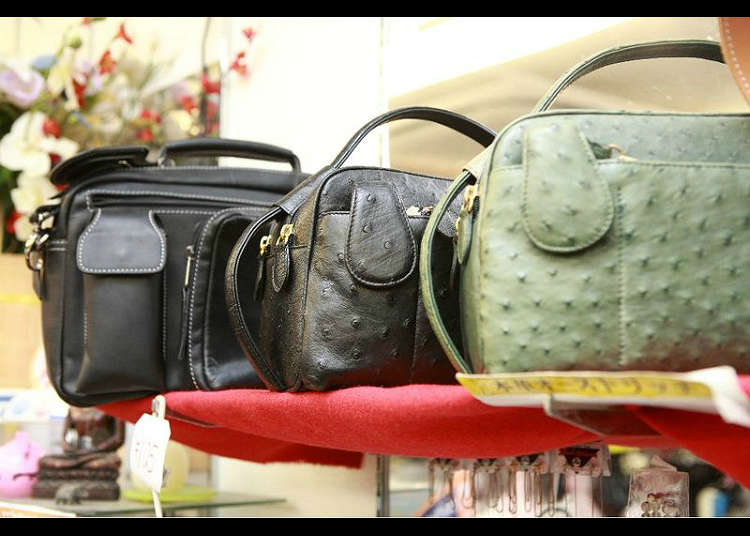 This is an outlet shop which deals with articles that didn't meet the meticulous eye during the manufacturers' inspection, and were rejected for sale at the typical high street shops. Here you can buy the same quality articles as the ones at major department stores but at an unbelievable price. Especially the selected genuine leather bags are sold at low price.
ガンバるじゃん

Address

3-4-14, Ebara, Shinagawa-ku, Tokyo, 142-0063, Japan
Long-established yakitori (grilled chicken) restaurant Tori-Yuu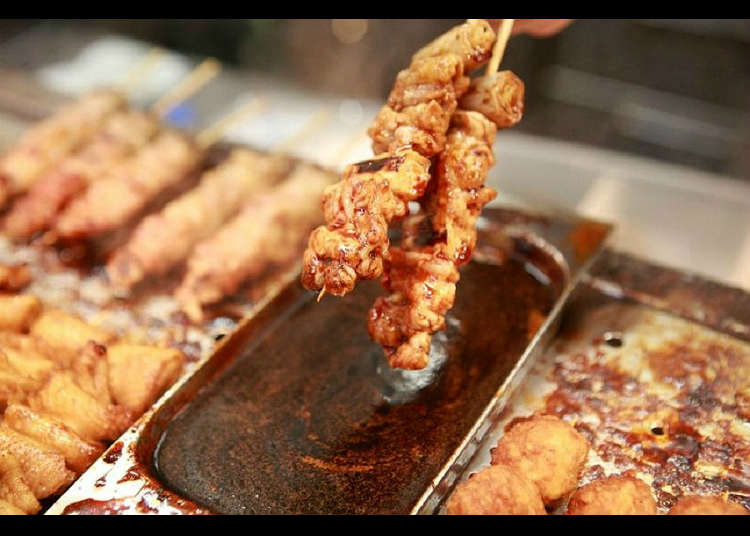 This is a long established yakitori restaurant opened in 1926. They have a unique style of offering yakitori; customers chose the ingredients, and dip them in the special sauce. The sauce is made with a secret recipe. Beers are offered at a great price, so it is popular for those who love drinking, too.
鳥勇

Address

3-5-11, Ebara, Shinagawa-ku, Tokyo, 142-0063, Japan
Main image credit: MAHATHIR MOHD YASIN / Shutterstock.com
*This information is from the time of this article's publication.
*Prices and options mentioned are subject to change.
*Unless stated otherwise, all prices include tax.