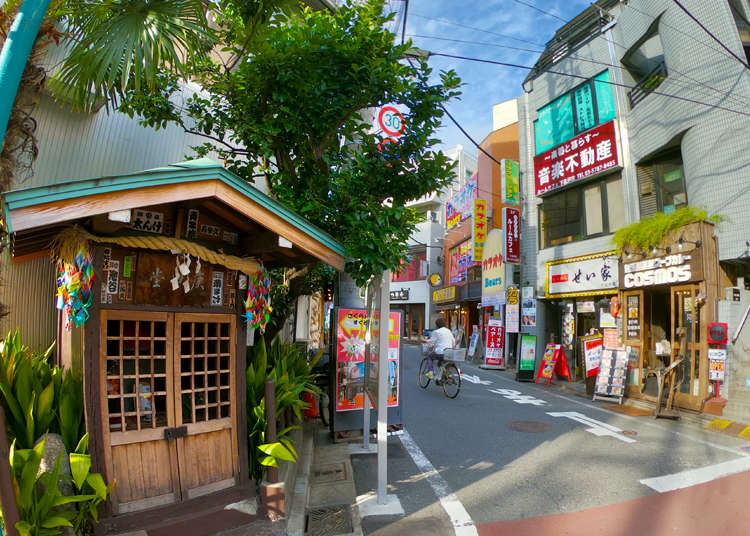 Shimokitazawa is a unique, trendy and artistically-minded neighborhood, lying just to the west of Tokyo's world-famous Shibuya district. The neighborhood is split up into two areas on either side of the train station (north and south), both of which are characterized by a collection of narrow pedestrian walkways that are bursting with life, great food, delicious coffee and retail variety in equal measures.

Shimokitazawa is a congregating spot for the city's resident bohemia, along with vast numbers of local and international students—Tokai University's Yoyogi Campus is just a short skip away, as is the University of Tokyo's Komaba Campus. As such the neighborhood has grown into one of the focal points of Tokyo's alternative youth culture giving it a vibe of fresh-faced authenticity, especially by Japanese standards.

Here we walk around the streets of Shimokitazawa to give you an idea of the area's vintage fashion trends and cool clothing stores!
Access Guide: Getting to Shimokitazawa
Shimokitazawa is easily accessible from downtown Tokyo:
・Shimo-Kitazawa Station is 6 minutes by train from Shibuya Station on the Keio-Inokashira line.
・Shimo-Kitazawa Station is also 7 minutes from Shinjuku Station via the Odakyu Line.
What's in Store in Shimokitazawa?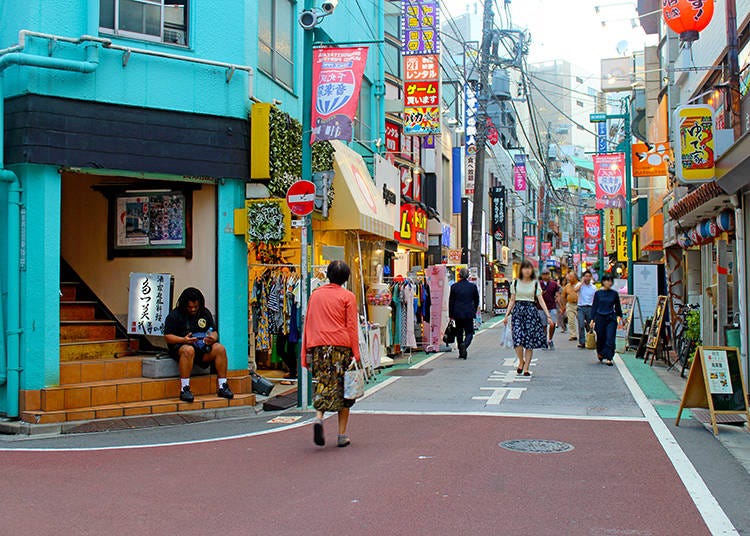 The narrow labyrinthine alleyways of "Shimokita" (as it's known in colloquial terms) are flanked by vintage clothing stores, craft coffee shops, global eateries, indie fast-food joints and a smattering of pubs and cocktail bars. It's also home to a plethora of stores proffering all kinds of trinkets, oddments, paraphernalia and memorabilia from the days of yesteryear: vinyl LP's, old-school books and magazines, retro antiques, traditional lacquerware, you name it.

The blend of unconventional establishments and the low-rise architectural style are much more representative of something you'd expect to come across in a hip district of London or New York, which is a result of downtown Tokyo's ubiquitous and consistently increasing cosmopolitanism.

Over the years, this town has become popular with students for its originality and distinct vibe, and this has led to its recent rise on tourists' radars.
What to be on the lookout for in Tokyo's Shimokitazawa?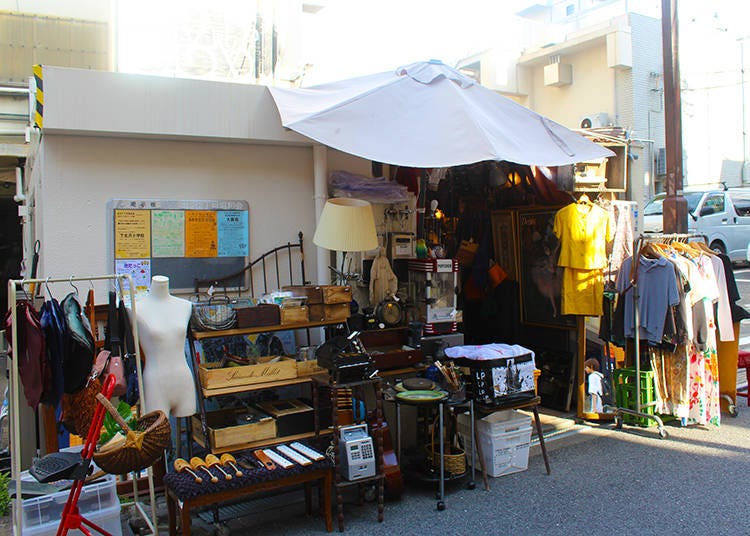 Hidden Treasures
Given the townscape of Shimokita, it's naturally quite a compact and easily navigable neighborhood. One of the real charms is just wandering around the tight confines somewhat aimlessly, with an iced coffee in hand and no particular destination in mind. However, the local shops are great; so if you'd rather have a bit more method to your madness, here's a few potential spots of interest.
The North Side of Shimo-Kitazawa Station
1. Shimokita Garage Department Store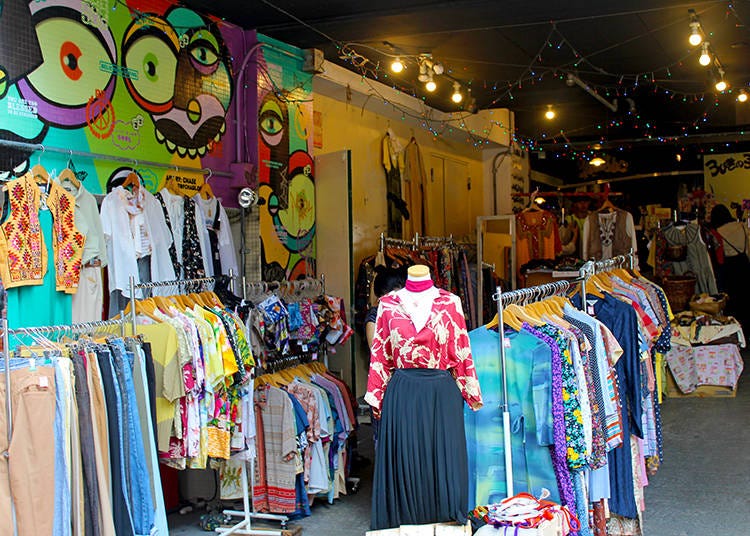 The Garage Department store is a great place to start, mostly because it's the embodiment of what's great about shopping in Shimokitazawa. They have a constantly replenished stock of funky, camp, cool and outrageous second-hand clothes, bursting forth in every shade on the color spectrum. The low ceilings, hodgepodge of hanging electrical lights and graffiti-style artwork also give it an interestingly grungy feel, like your picking around someone's "garage" say.
Shimokita Garage Department Store

東洋百貨店

Address

2-chōme-25-8 Kitazawa, Setagaya-ku, Tōkyō-to 155-0031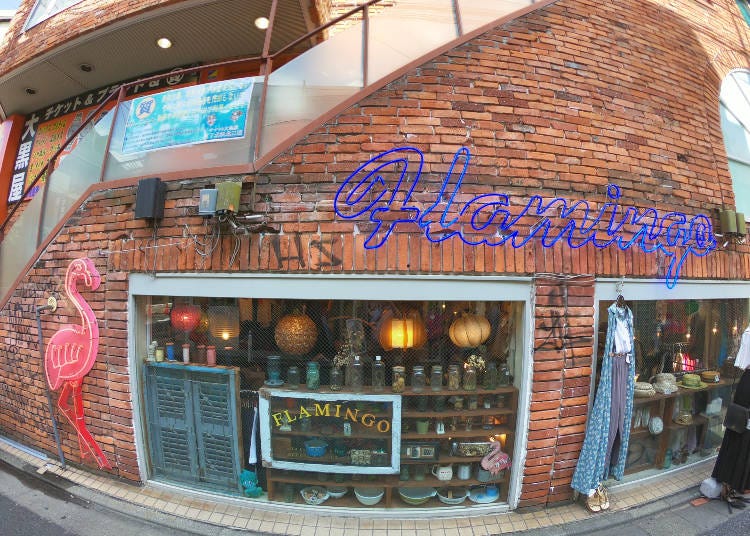 Flamingo has two stores in Shimokitazawa directly opposite one another (along with some "sister" stores that are scattered around the neighborhood). The most interesting of these is the red-bricked Flamingo original store, which sells retro clothing that takes on a mid-20th century American bent. Given the recent adoption of western fashion styles—and of course the frequent sales—Flamingo has become an inexorable shopper-magnet.
FLAMINGO 下北沢店

Address

155-0031 Tōkyō-to, Setagaya-ku, Kitazawa, 2-chōme−25−12 Risa Building 1F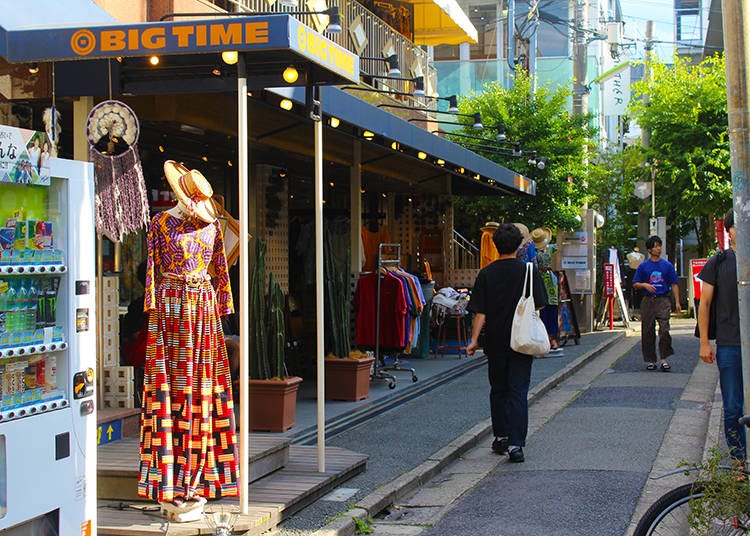 BIG TIME specializes in vintage and imported clothing for both men and women. It's a great spot to pick up silly shirts, groovy hats, flowery dresses and general hippy garments. The store also leans more towards western styles, and has an updated online blog with postings of new wares for sale.
BIG TIME 下北沢店

Address

155-0031 Tōkyō-to, Setagaya-ku, Kitazawa, 2-chōme−26−15 1F/2F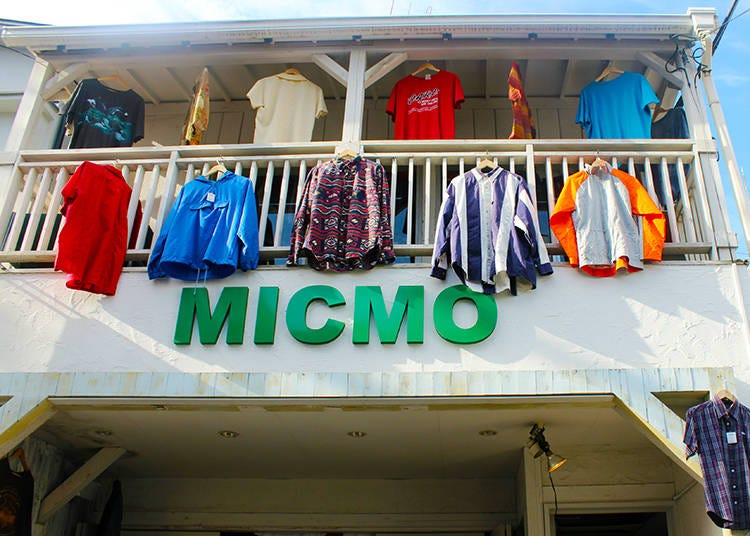 It seems as though there's a MICMO store around almost every corner in Shimokita; this is by no means a bad thing though. The MICMO stores may be the piece de resistance of all the clothing stores in the area, particularly if you're looking for something that's a little more bizarre, Japanese, rarefied, or simultaneously all of the above. Shirts plastered in comic book strips, old newspaper clippings and Donald Trump quotes are a small sample of the kinds of items you'll encounter in your average MICMO branch.
ミクモ

Address

(Multiple Stores) MICMO 1st - 155-0031 Tōkyō-to, Setagaya-ku, Kitazawa, 2-chōme−26−21 2F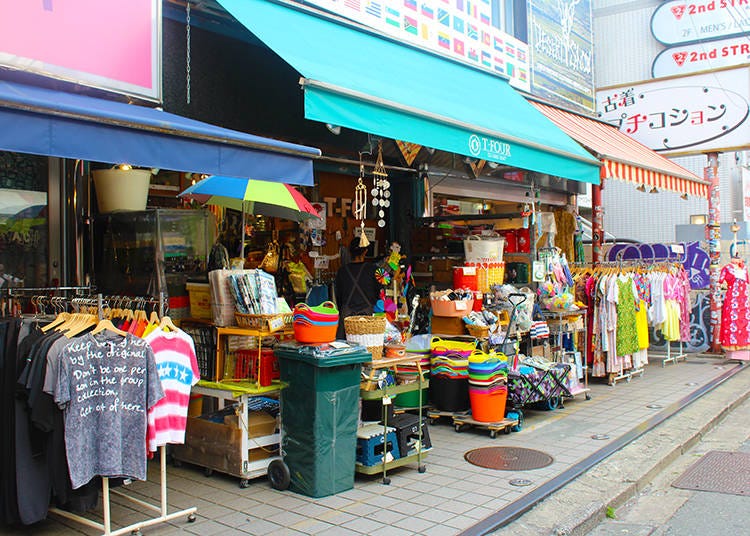 T-Four maintains the theme of eccentricity, but veers more in the direction of sundries, bits and bobs, odds and ends and items of such ilk. You never know what the shelves and cabinets will be packed with in here, but of course that's part of the fun. It proclaims to be a "home goods store"; frankly that's selling itself a little short.
t-four 下北沢

Address

2 Chome-30-14 Kitazawa, Setagaya City, Tokyo 155-0031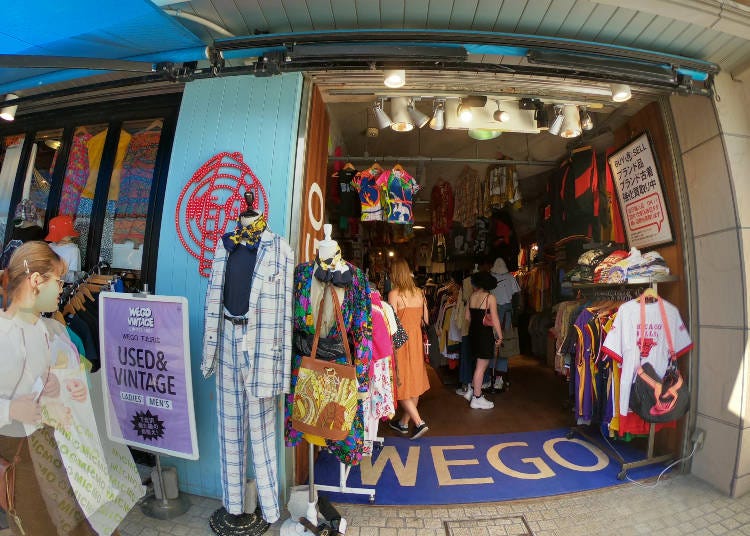 WEGO typically sells the bare essentials, but the Shimokita branch of the store is more carefully curated to fit in with its quirky environs. As such, it is yet another stylish vintage clothing store, with low key lighting and a warren of crammed aisles. The stock ranges from bags, hats, coats and shirts, to ties, suits, shoes and everything else in between. This one goes down well with the bargain hunters!
WEGO 下北沢店

Address

155-0031 Tōkyō-to, Setagaya-ku, Kitazawa, 2-chōme−29−3 Oak Plaza 1F
The South Side of Shimo-Kitazawa Station
The aptly named Shimokitazawa Cage is an all-purpose area which is free for people to use throughout the day. It essentially functions like a mini public park, so if you want to just grab a few beers from a nearby convenience store and chill on the tables and chairs, by all means go ahead. At night however, the Cage turns into an event zone. Events vary from day to day and season to season, but common fixtures include markets, live music, local theatre and eclectic cuisine and food fairs.
下北沢ケージ

Address

2-chōme-6-2 Kitazawa, Setagaya-ku, Tōkyō-to 155-0031

Note: Listed as Permanently Closed as of 3/1/2021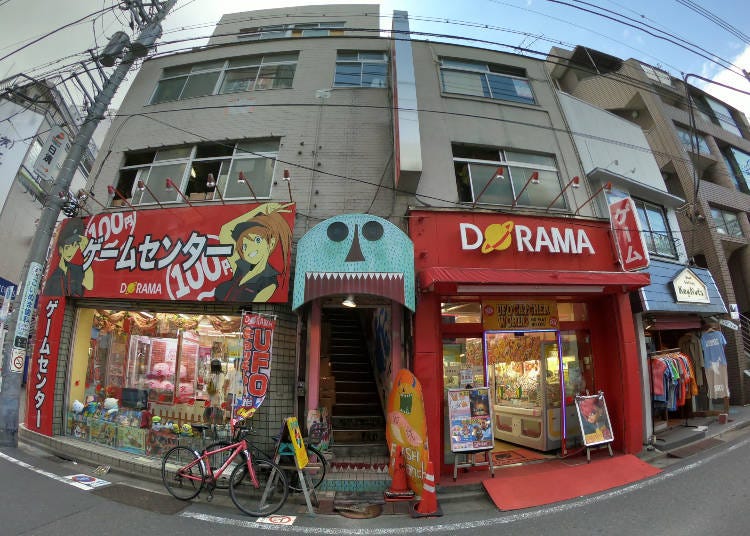 As you may imagine, record shopping is super popular in Shimokita. There is a whole host of vinyl specialists, not to mention second hand electronics and miscellaneous goods stores. Flash Disc Ranch however is one of the true neighborhood highlights. The store front opens up like the jaws of a hallucinogenic monster and Flash Disc Ranch lies atop the proceeding narrow wooden staircase. Its stripped-back interior resembles a neglected attic, but it is strangely charming no doubt. Loud rock n roll pumps over the in-house speakers while music aficionados pour over the truly vast selection of dusty LP's. This is Shimokitazawa at its finest.
フラッシュディスクランチ

Address

155-0031 Tōkyō-to, Setagaya-ku, Kitazawa, 2-chōme−12−16, Misuzu Building 2F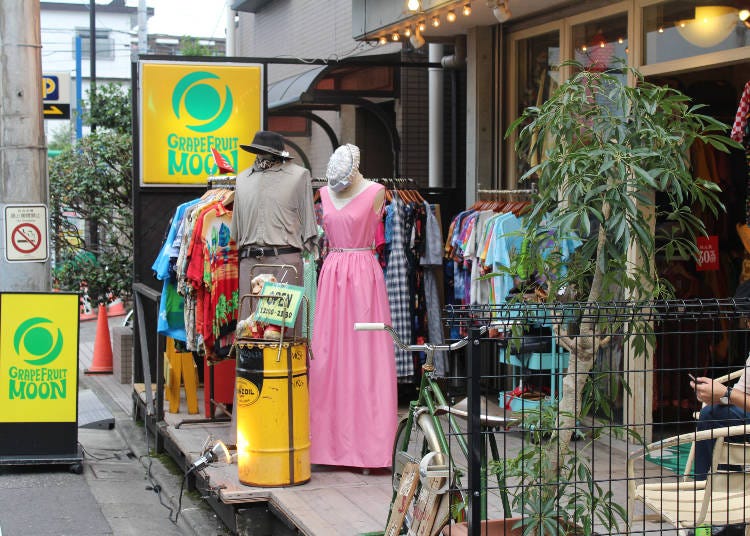 Grapefruit Moon in Shimokitazawa is all about bright and exotic colors, tie dye, the summer of love and any other hippy descriptors that spring to mind. While the color palette is that of the 1960's American sub-culture, the styles are much more of an international blend, from Hawaiian shirts to dresses with more traditional Japanese motifs or spiritual iconography. They also keep an updated blog on their website with pictures of garments they currently have in stock.
GRAPEFRUIT MOON下北沢店

Address

154-0000 Tōkyō-to, Setagaya-ku, Kitazawa, 2-chōme−2−11 1F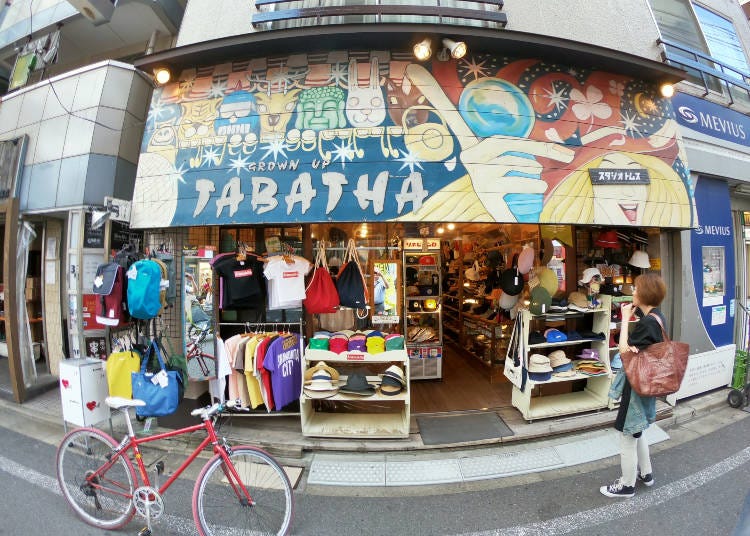 Grown Up Tabatha is all about hats. Generally speaking, the Japanese do great hats, and this store is a great place to sample the deep world of local headdresses. Of course, it wouldn't be Shimokita if they didn't throw a bit of variety into the mix, but if you want a cap, visor, sunhat, snapback, bucket hat, beret or beanie, then Grown Up Tabatha is a great little place for a rummage around.
GROWN UP TABATHA下北沢店

Address

2 Chome-13-13 Kitazawa, Setagaya City, Tokyo 155-0031
Of course, we haven't outlined each and every individual establishment in Shimokita that's potentially worth your patronage. In saying that, these ten spots will be enough to get the retail juices flowing and we've no doubt that you'll uncover a few diamonds in the rough for yourselves. If you're the kind of tourist that likes to endeavor in some local thrifting—or bargain your way into a groovy, wearable souvenir—then get yourself down to Shimokitazwa and see what all the fuss is about!
Written by: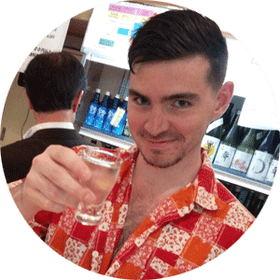 *This information is from the time of this article's publication.
*Prices and options mentioned are subject to change.
*Unless stated otherwise, all prices include tax.
Limited time offer: 10% discount coupons available now!