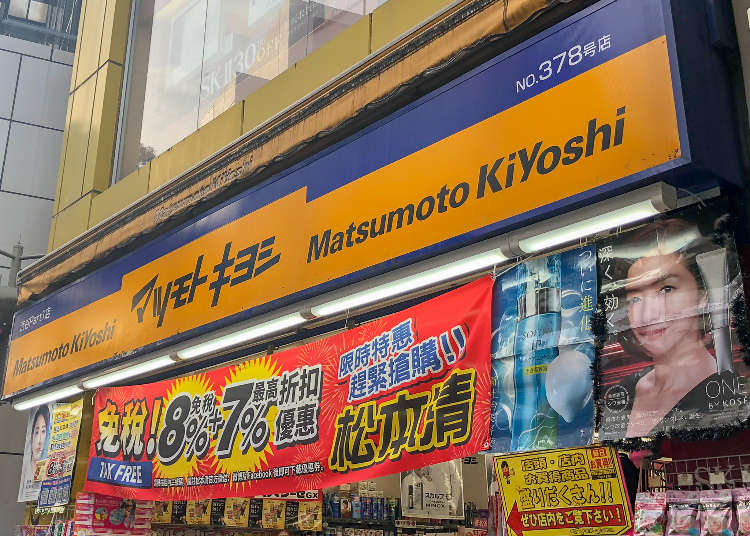 Going shopping in Shibuya? You're in good company! This trend-setting Japanese town is popular among avid shoppers of all nationalities because of the mesmerizing amount of shops with interesting wares that will keep anyone busy for days!

Needless to say, plenty of shops here sell items that would be perfect to bring home as souvenirs too.

Here we'll be introducing our top picks for souvenir shops to check out during a Shibuya shopping trip, with a focus on shops that contain uniquely Japanese items that are bound to delight anyone back home you gift them to!
1. Shibuya Loft: All the functional items you can name!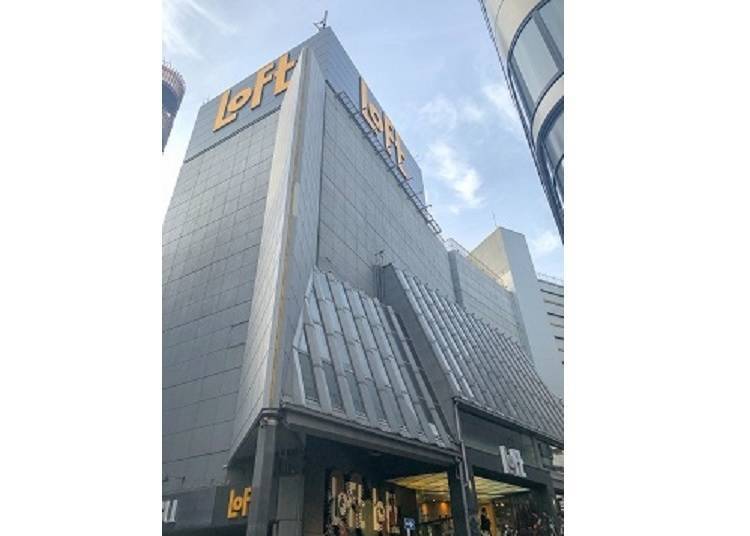 Our first pick is Shibuya Loft, one of the more popular shopping areas in Shibuya. This building faces Inokashira Street and contains plenty of top brands like Zara and Forever21.

The building itself is a massive complex with six floors and deals with a wide variety of products including skincare, health goods, kitchen wares, character mascot merchandise, household goods, and more. The place is also staffed with foreign employees or employees capable of speaking foreign languages, making it a popular destination for international visitors.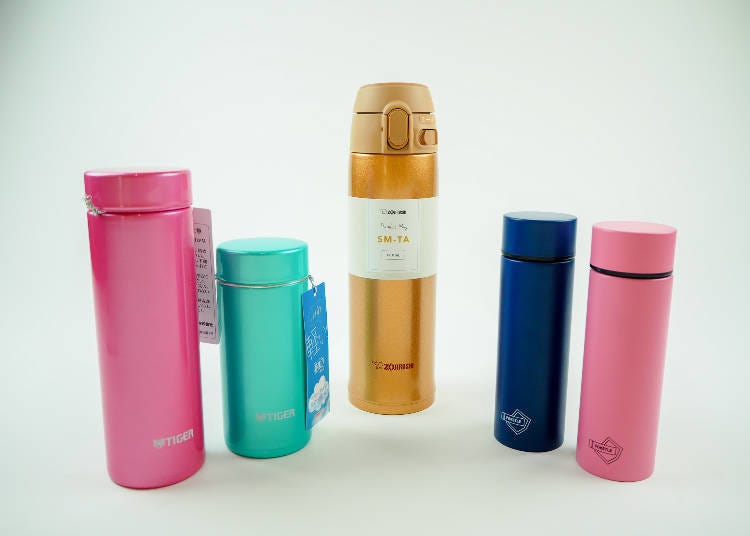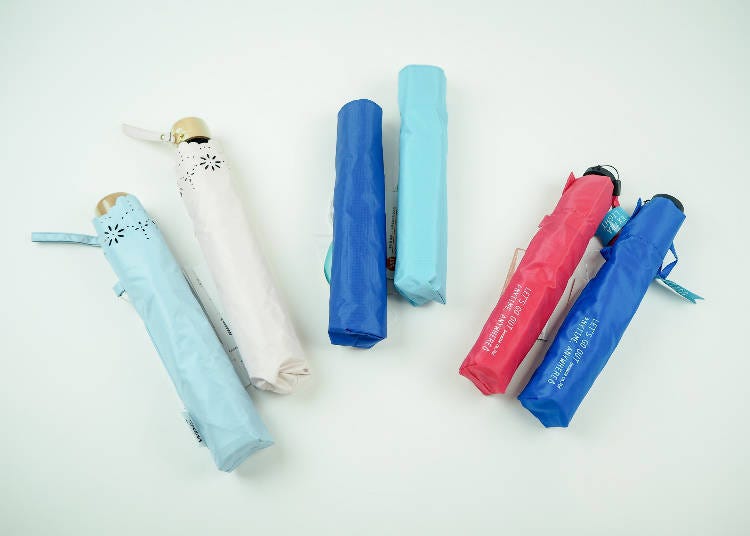 You have to check out their functional general goods if you happen to be here, especially the water flasks and foldable umbrellas! A staggering amount of the everyday essentials on sale here have been designed to be as compact and lightweight as possible for better portability, and as a result have been hot items to bring home as souvenirs for many.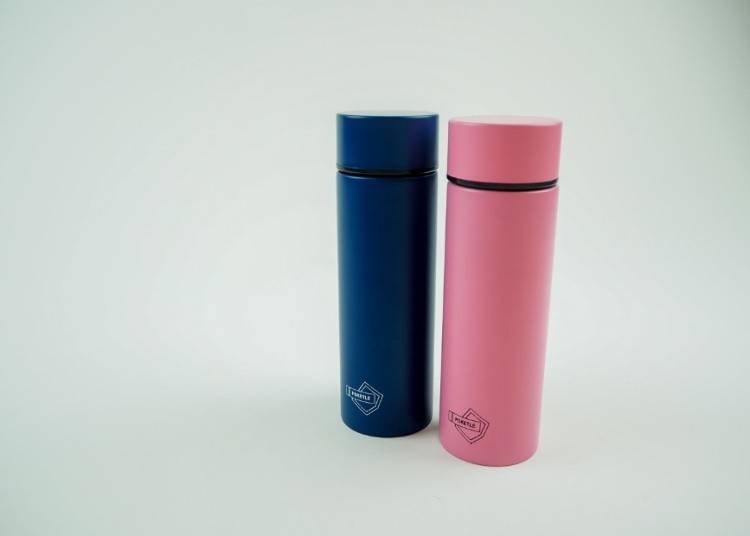 "Piketle" is an ultracompact water flask that weighs a mere 120 grams (about 4.2 ounces) and can hold 120 milliliters (about 4 liquid ounces) of water. The flask is so small, it can fit right inside your pocket! The equally light cost of 1,200 yen (tax excluded) makes it an easy and happy purchase as well!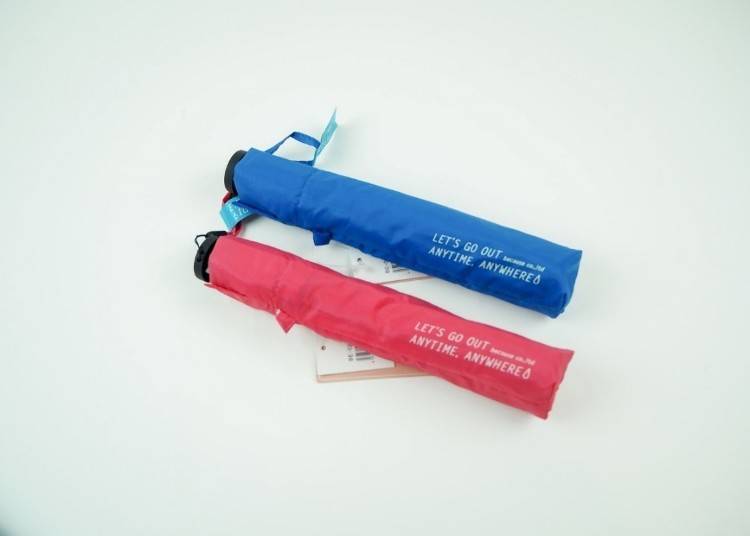 Another popular item is the "Extra Light Umbrella", a 69 gram (about 2.4 ounces) ultralight foldable umbrella that costs 2,900 yen (tax excluded). Japan's foldable umbrellas are known for their sturdy build, and this umbrella - light as it may be - is no exception. No wonder it's so popular among our international friends!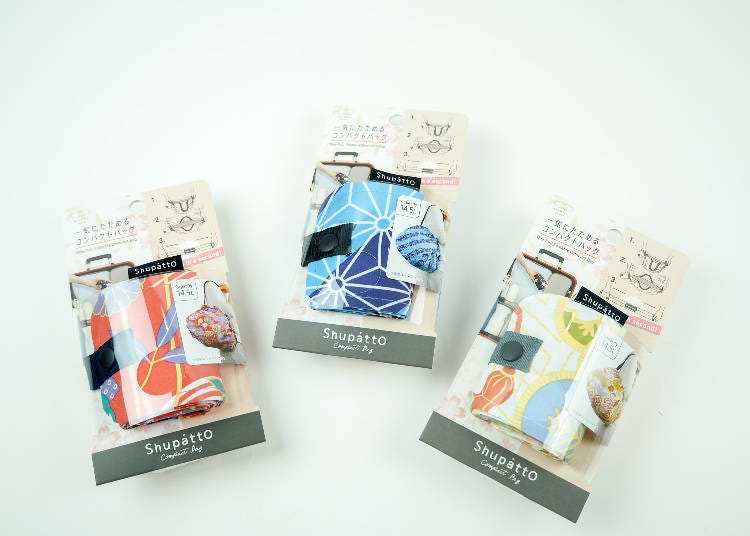 Foldable eco bags are often found in the suitcases of travelers for the convenience they provide, but not being able to fold it back the proper way again after use is a woe many - perhaps even yourself! - often contend with.

For those perplexed by such troubles, we recommend the 1,980 yen (tax excluded) Shupatto eco bag. Its simple design allows you to fold the bag up properly after use by simply pulling the handles on both sides. The bag's large volume when unfolded is a selling point that attracts many local residents as well.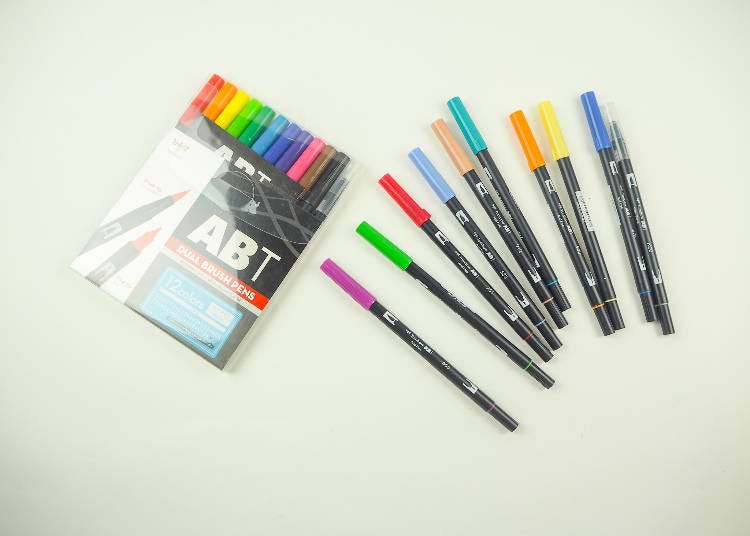 Here's another exceptional item for your consideration: The "Tombow Pencil's Dual Calligraphy and Brush Pen" set which comes with 12 colors for 3,600 yen (tax excluded) or 300 yen (tax excluded) for a single pen. Each pen is both a color felt pen and calligraphy pen, so it's like getting two for the price of one! There are 108 colors available in all, making it a good showcase of the color aesthetics of Japan, so many find this stationery an ideal product to buy home as a souvenir as well.

The tax-free counter is on the 6th floor. Don't forget to visit it after paying for all your goods!
渋谷ロフト

Address

21-1 Udagawa-cho, Shibuya-ku, Tokyo-to

Nearest Station

3 minutes walk from Exit 3 of Shibuya Station on the Ginza, Fukutoshin, Hanzomon, Tokyu Den-en-toshi Lines; 5 minutes walk from Hachiko Exit of Shibuya Station on the JR Lines


Phone Number

03-3462-3807

Hours: 10:00 a.m. – 9:00 p.m.
Closed: Open daily
2. Ainz & Tulpe: Array of useful products for your selection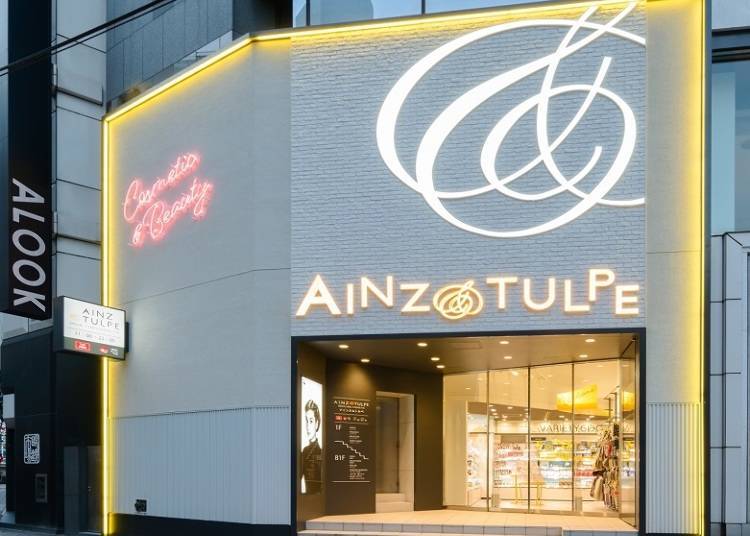 The Shibuya branch of Ainz & Tulpe is located at Shibuya Koen Dori, a street that is tightly packed with shops and bustling with visitors all hours of the day and night. The main focus of this drug store is beauty and health products, so be prepared to find plenty of skincare items, cosmetics, medical products and other related wares here.

The store is very popular among South Korean and Chinese travelers. Many even come here to buy their favorite cosmetics and skincare products in bulk!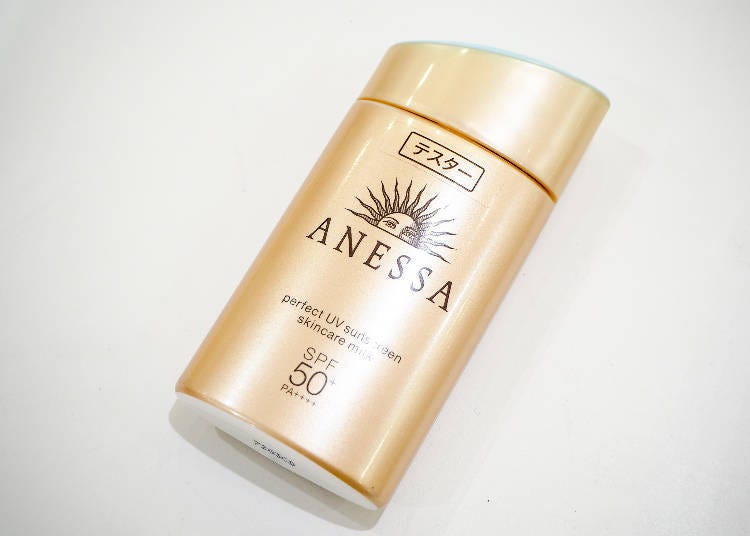 The "Anessa Perfect UV Skincare Milk" will set you back 3,000 yen (tax excluded) and is a product that will help you face the upcoming summer season with confidence. Its efficiency is attested to by the fact that many local Japanese are loyal buyers as well.

This sunscreen isn't just for blocking out powerful UV rays. With half of its formula dedicated to skincare components, one of its distinguishing features is how gentle it is on the skin as well.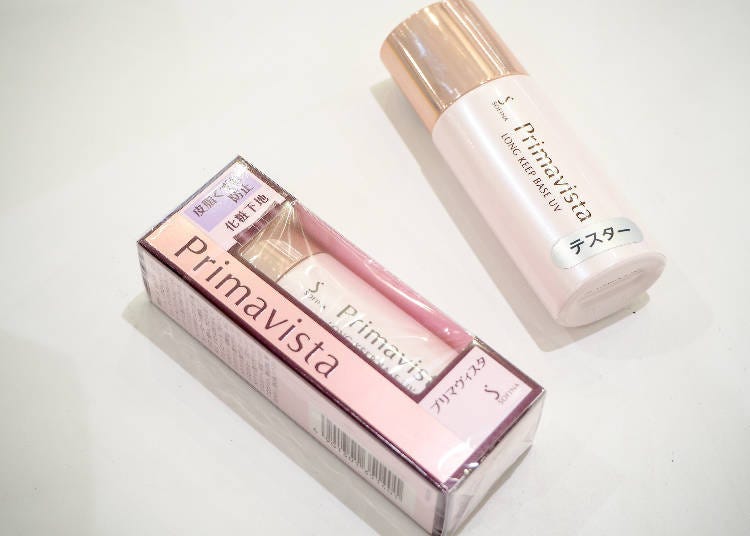 Makeup often falls apart much faster during summer, and that's why we recommend the "Primavista Anti-Smear Makeup Base" that goes for 2,800 yen (tax excluded). Its oil prevention formula can keep your face feeling fresh and comfortably dry for an entire day.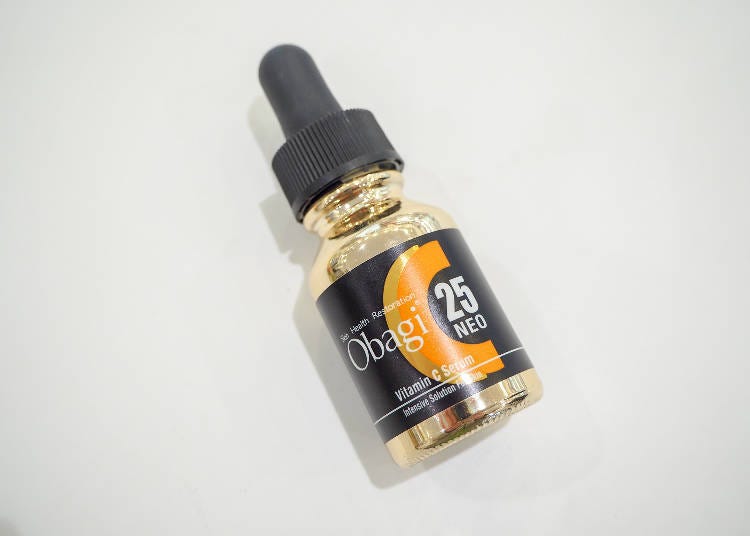 For those concerned about facial pores and skin elasticity, there's always the "Obagi C25 Serum Neo". The latest entry to the popular Obagi series, this serum may seem slightly pricey at 10,000 yen, but is absolutely worth every yen for its amazing efficiency. It's the perfect present to reward yourself with, or buy as a souvenir for someone you love back home.
If you've ever seen the "Kocostar Rose Lip Mask", you'll understand why some people buy this 2,315 yen (tax excluded) lip mask product just for its eye-catching packaging! The "K-Palette Real Lasting Eyeliner 24hWP" being sold here also comes with a special packaging that can only be found in Ainz & Tulpe, and it goes for 1,200 yen (tax excluded). What we've mentioned are just a few of the more prominent products popularly bought as souvenirs, but there are a lot of other suitable items to be found in the store as well. A trip down to Ainz & Tulpe will definitely be well worth a good slice of your shopping time!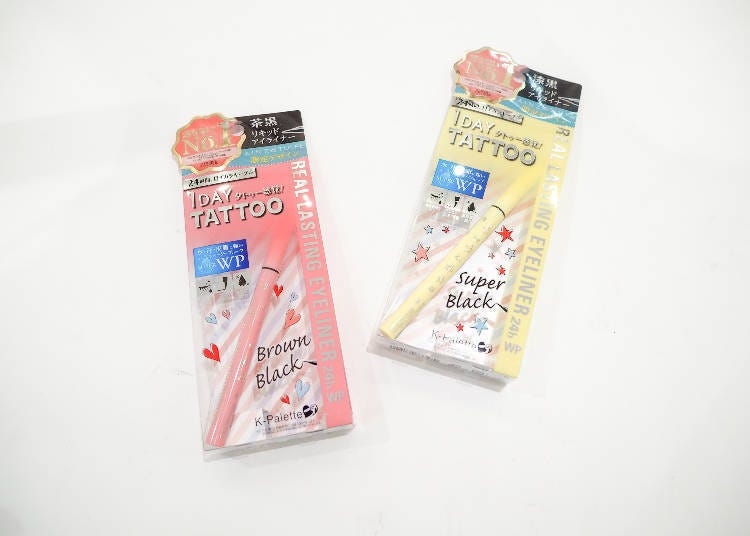 The shop is a short four minutes' walk from Shibuya Station and there is a tax-free counter in basement level one. If you follow the Ainz & Tulpe Weibo or WeChat official accounts, you'll get a 5% discount on purchases of over 30,000 yen in the store. This discount goes up to 8% for purchases amounting to 50,000 yen and above (may be adjusted after 1st July, 2019).

Depending on the day of your visit, you'll also have access to staff capable of speaking foreign languages, so you don't need to know Japanese to enjoy shopping here. You won't regret making this shop one of your Shibuya shopping stops!
Ainz & Tulpe Shibuya Koen Dori

アインズ&トルペ 渋谷公園通り店

Address

B1F to 1F, NMF Shibuya Koen Dori Building, 20-17 Udagawa-cho, Shibuya-ku, Tokyo-to

Nearest Station

4 minute walk from Hachiko Exit of Shibuya station


Phone Number

03-6455-1782

Hours: 11:00 a.m. – 10:00 p.m.
3. Matsumoto Kiyoshi: For all your pharmaceutical needs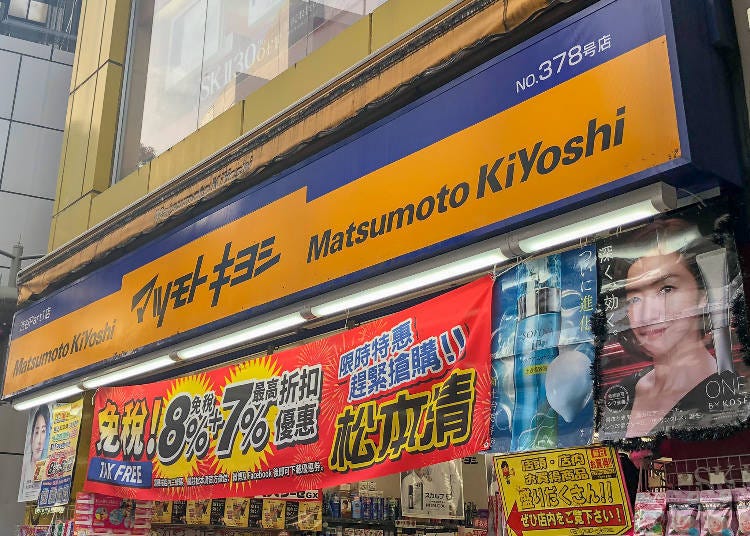 Drug store items have become many a traveler's go-to products to buy home as souvenirs, and if you're thinking of doing the same, then step right in to Matsumoto Kiyoshi! Their Shibuya Part1 store is open 24 hours a day and located quite near the iconic Shibuya 109. This is especially helpful for travelers who may have forgotten to do souvenir shopping and urgently need to get something at an unconventional hour. The store is also tax-free, which is always a plus!

It's a given that you'll find pharmaceutical products in a pharmacy, but don't forget to check out the impressive lineup of cosmetics, skincare items, and daily essentials here as well. You can also find goods from popular international brands like Shiseido, Kosé, and Kanebo in the shop.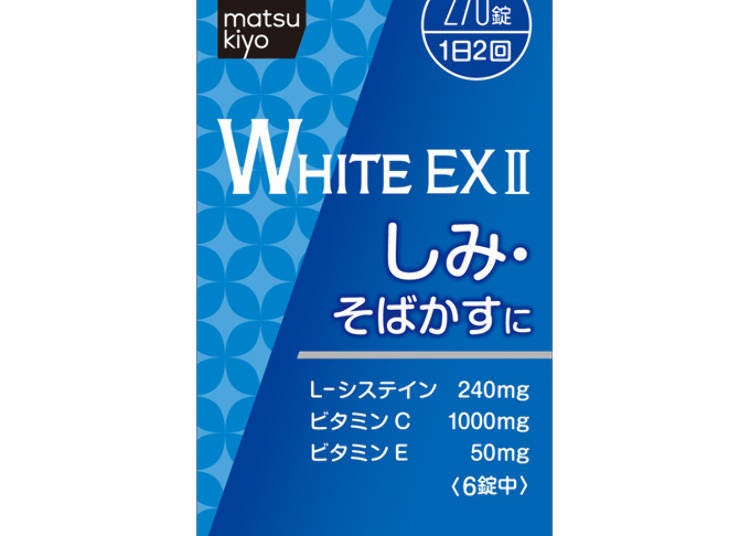 Out of the staggering variety of products available here, we recommend focusing on the Matsumoto Kiyoshi originals that are always great value for money. Their "Evaresh White 270 Tablets" (medical product) is especially popular among foreign visitors! Formulated to stimulate skin metabolism and encourage melanin excretion, it has a good effect on wrinkles and freckles. More importantly, it'll also likely help to mitigate the bad effects of sunburn and pigmentation for the upcoming summer season!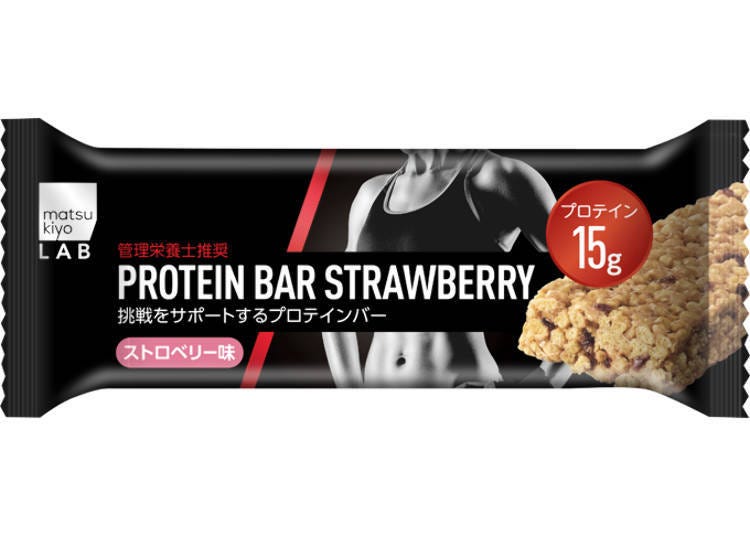 Remember to check out "Matsukiyo Lab Protein Bar" as well, a non-medical product recommended by nationally certified dietitians that enjoys brisk sales. The protein bar comes in different all-time favorite flavors, like choco-strawberry or just plain chocolate, making it a pleasure to bite into for both sports athletes and individuals on a diet. Each bar costs a reasonable 118 yen (tax included) and can be bought in large quantities for personal consumption or as souvenirs.

Here are some other interesting products you may want to consider: "Lulu Attack IB Ace 30 Tablets (1,980 yen, tax included)" is a combined medical pill formulated with 10 components known for their efficiency against flu symptoms. "Kurocure EX (848 yen, tax included)" is an ointment that tackles dark patches or dry spots on the elbows and knees and makes the skin there smooth and supple again. "Keana Nadeshiko Momomaru Kajiri Sodium Bicarbonate Foam Facial Wash (1,080 yen, tax included)" is yet another skincare product that foreigners love to buy home as a souvenir. Although the sheer amount of available products can be daunting at times, you can always make your shopping trip a little smoother for yourself by looking up the products you're interested in before heading down!

* Info up-to-date as of April 2019
* Prices and product names subject to change without notice
Written by: Kaitō Rika. English translation by: Huimin Pan.
Matsumoto Kiyoshi Shibuya Part1

薬 マツモトキヨシ 渋谷Part1店

Address

東京都渋谷区宇田川町22-3

Nearest Station

2 minutes' walk from Shibuya Station on the JR Lines, Keio Inokashira Line, and other private train lines


Phone Number

03-3463-1130

Hours: 24 hours
Closed: Open daily
*This information is from the time of this article's publication.
*Prices and options mentioned are subject to change.
*Unless stated otherwise, all prices include tax.