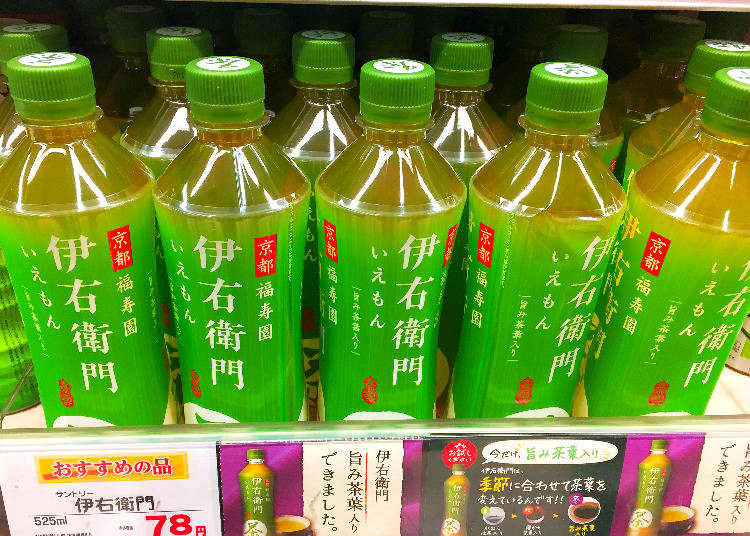 Keio Store, a supermarket chain operated by Keio Group (the same company which operates Keio Railways and Keio Department Store), are a familiar sight across Japan. As Keio Stores are commonly found in the suburbs and next to train stations, they are an accurate reflection of what the average Japanese person really buys at the supermarket. Let's take a look at their 2017 sales data to find out Japan's top 10 drinks!

Overall, the most popular beverage among Japanese consumers was tea: green tea, matcha, barley tea, and oolong tea are just some of the varieties of tea that make up a special part of Japanese culture.

The remaining entries on the list, like tomato juice and sports drinks, and unsweetened carbonated drinks. As the only sugary beverage on this list is Coca Cola, you can see that a majority of Japan opts for relatively healthy drinks to quench their thirst.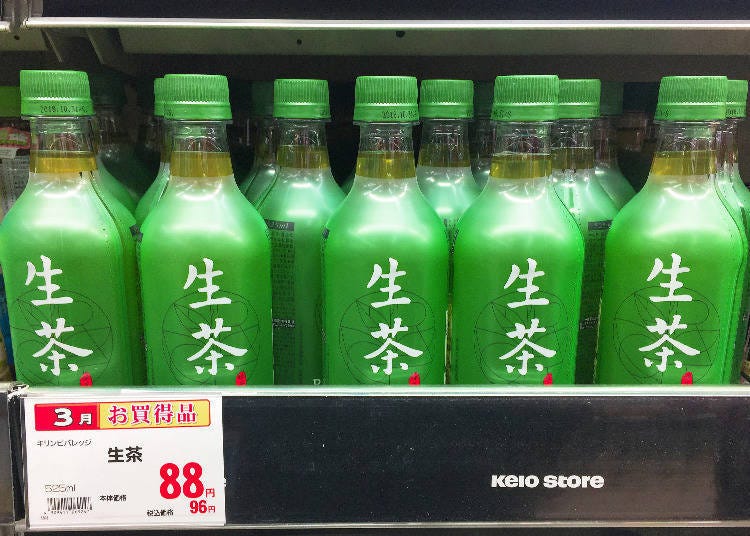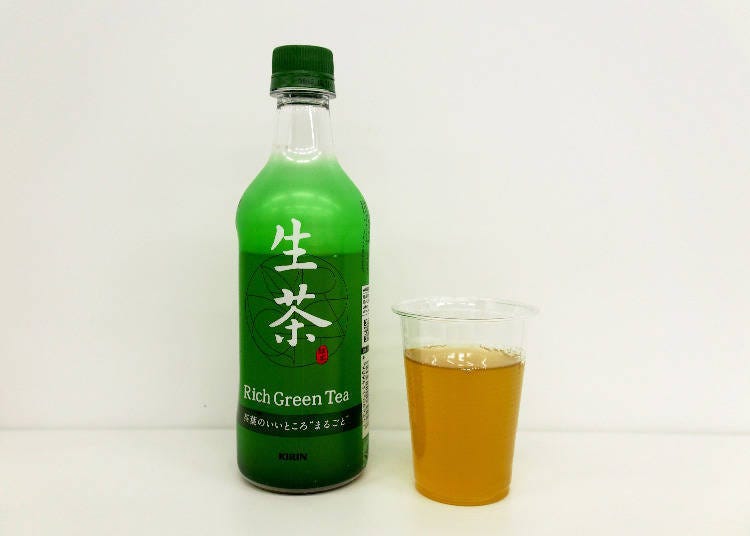 Price: 88 yen (525 ml)
Kirn's Namacha uses domestically grown and finely chopped kabuse tea. In order to preserve the freshness of the tea leaves, the flavor is extracted at a low temperature in a traditional tea making process. Kirin Namacha is a fine balance of savory and bitter; you don't taste just the bitterness of green tea but you also get to experience the savory taste of the leaves itself. With a deep and rich flavor, Kirin Namacha goes down well and is a great choice even for those who are not fond of green tea's bitterness.
9. Ito En Risou no Tomato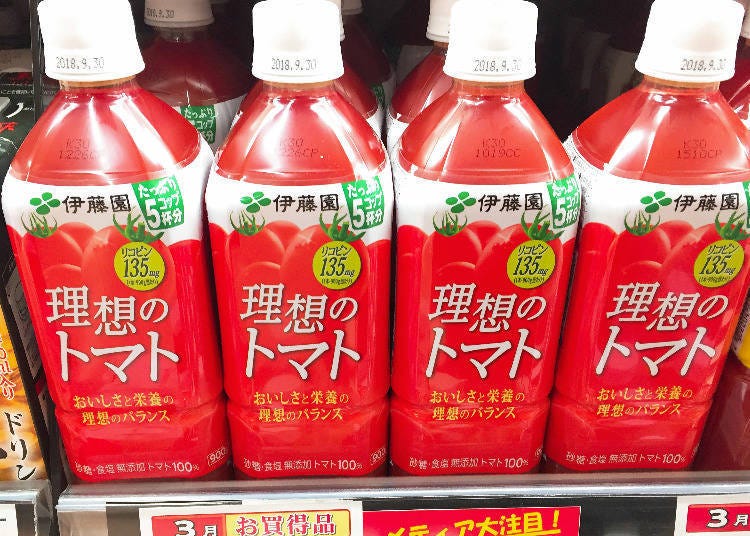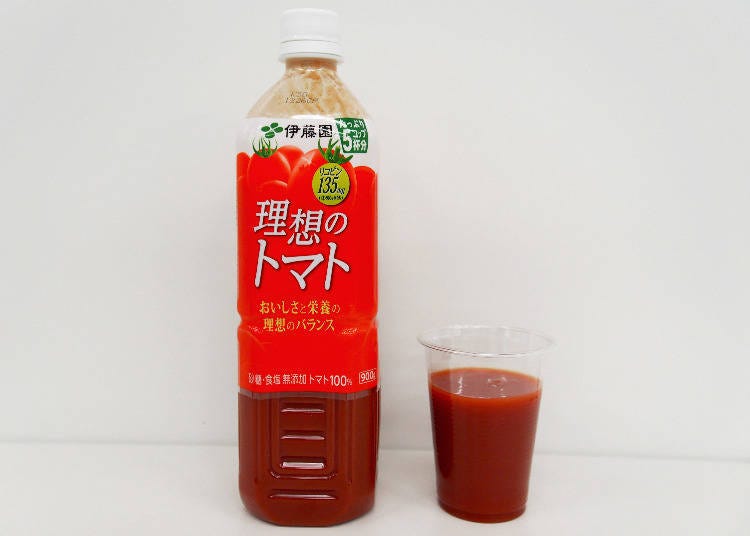 Price: 198 yen (900g)
The only vegetable juice that cracked the top ten is Ito's En's Risou no Tomato, made with a hearty amount of carefully selected ripe tomatoes, which are sweeter and less acidic than the standard tomato. Compared to other tomato juices, this has a far more pleasant aroma; you could almost catch a hint of sweetness. With no added sugar or salt, Ito En Risou no Tomato is full of licopin and dietary fiber making it an excellent ingredient to add to stews, pasta sauce, risotto and curries.
8. Otsuka Pharmaceutical Pocari Sweat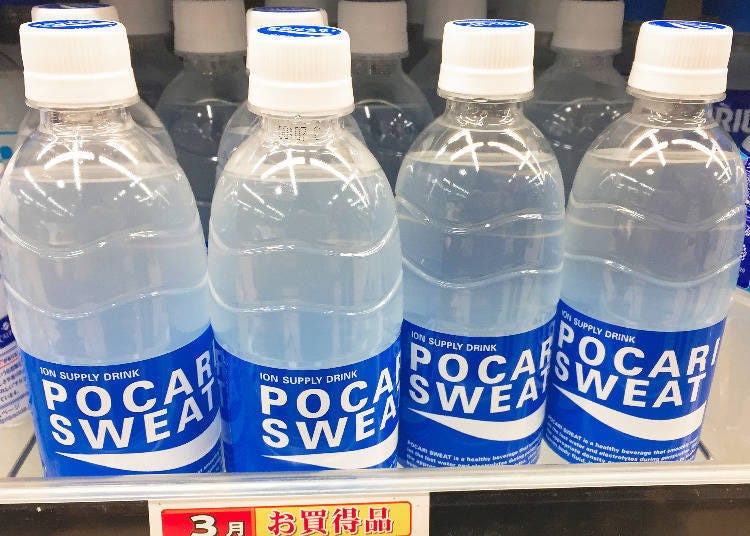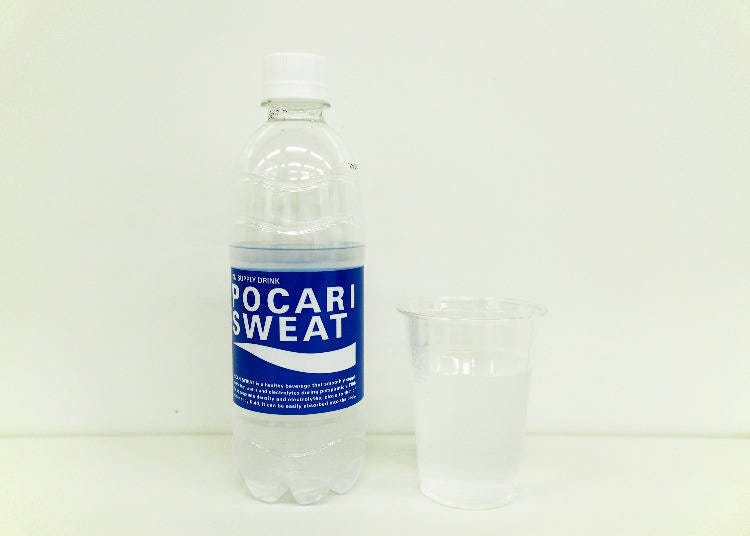 Price: 108 yen (500 ml)
A sports drink known across the globe, Pocari Sweat is an electrolyte drink developed by Otsuka Pharmaceutical to rehydrate the body. To put in another way, Pocari Sweat is an IV cocktail that you can drink. The electrolytes are easily absorbed by the body as they are similar in content to those naturally found in the body. The taste of Pocari Sweat is similar to grapefruit juice, yet it is sweet enough so that it goes down easily. You can find it in many Japanese homes as it is commonly consumed after exercise, drinking alcohol or after a soak in the tub.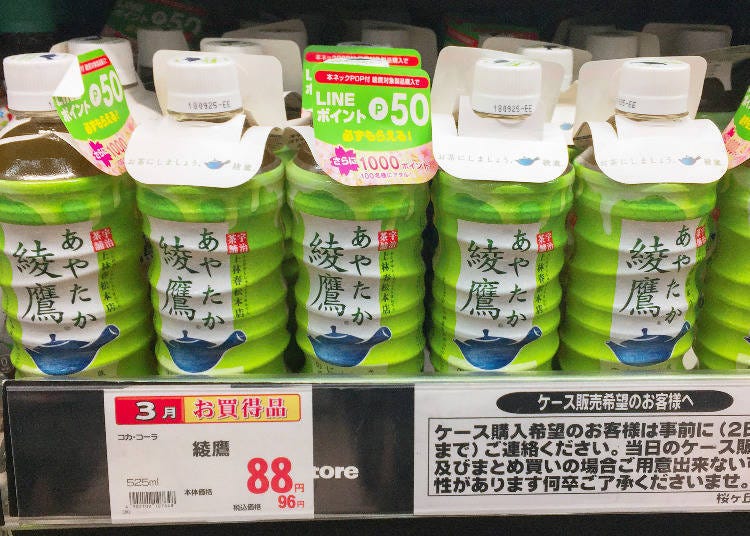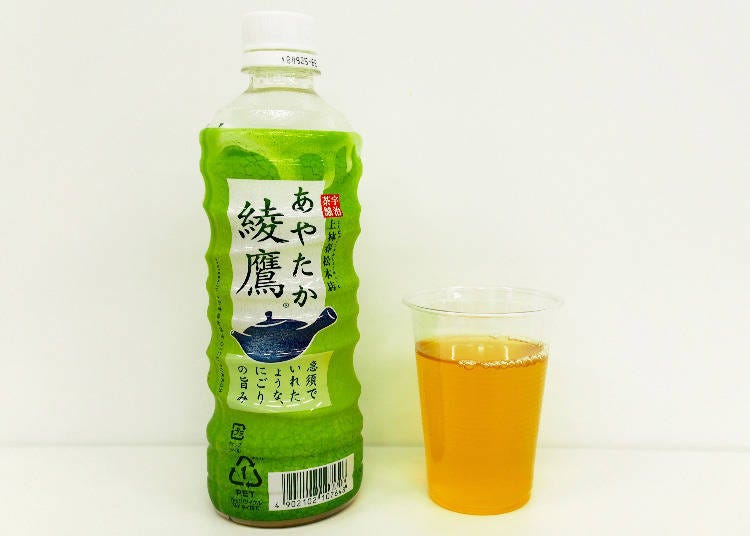 Price: 88 yen (525 ml)
Ayataka is a tea jointly produced by Coca Cola and Kanbayashi Shunshou Honten, a famed Kyoto tea maker more than 450 years old. With a ceramic teapot depicted on the label, Ayataka promises to deliver you the taste of freshly brewed tea. Shake before opening to release the full potential of this drink -- the tea comes alive and fills your mouth with a bitter yet refreshing taste that is followed by the harmonic balance of a faint sweetness and a puckery sensation and bitterness.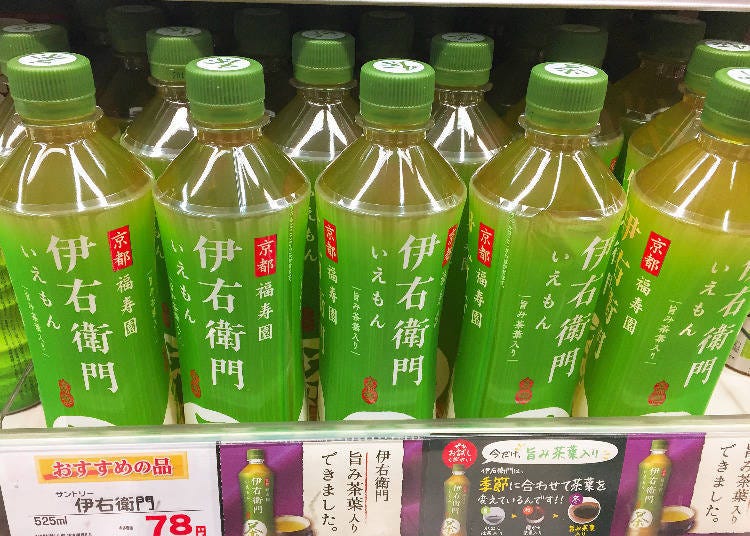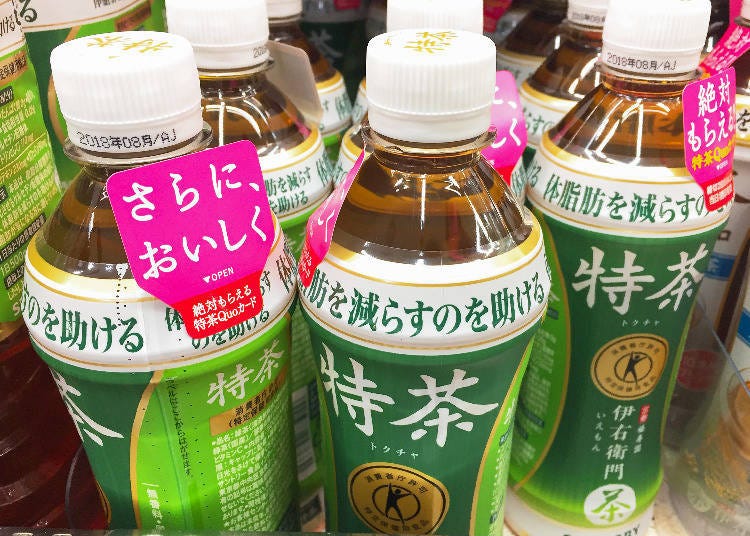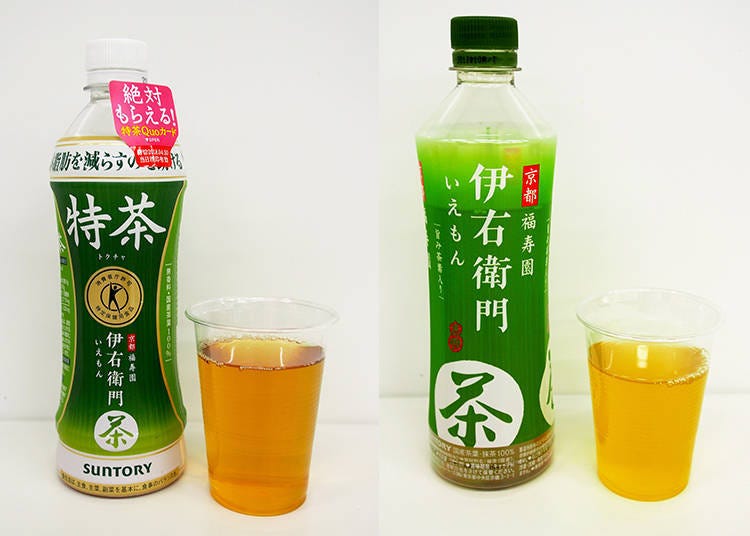 Price: Iemon 78 yen (525 ml) / Iemon Tokucha 168 yen (500 ml)
Iemon is brand of green tea co-produced by Suntory and Kyoto tea maker Fujuen. It uses the first leaves of the year, harvested in late April and nipped while they're still budding, which results in a refreshing taste. More than 20 kinds of specially grown tea, including matcha, are ground entirely with a millstone to create this drink's nuanced sweetness. Iemon is certified free of more than 300 kinds of pesticide residue.

There are several varieties of Iemon tea on the Japanese market, but the sales ranking for fiscal 2017 includes classic Iemon as well as Iemon Tokucha (Special Blend). Compared with classic Iemon, Iyemon Tokucha is a deeper, bitter taste that fans of green tea will surely enjoy. If you find yourself worrying about gaining weight around the midsection, you can't go wrong with Iemon Tokucha: it is also certified by the Consumer Affairs as a drink containing fat-reducing lipolytic enzyme.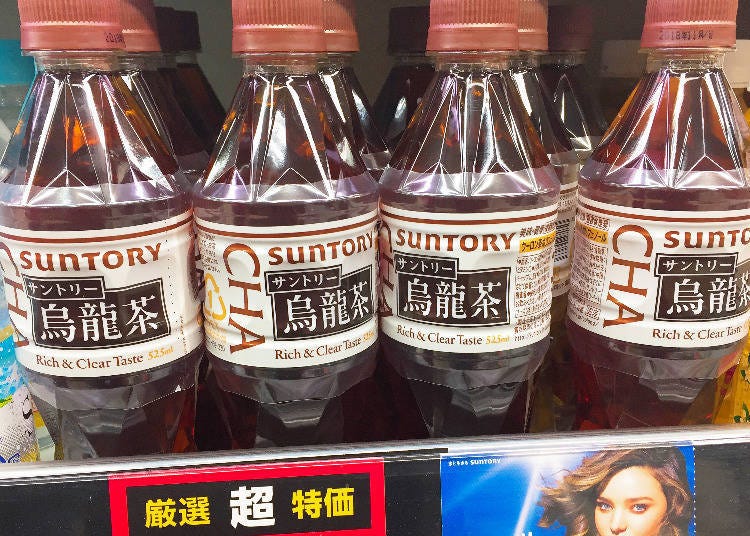 Price: 78 yen (500 ml)
Suntory Oolong Tea uses semi-fermented tea from the Wuyi Mountains and surrounding areas nominated by China's Fujian Province. An original manufacturing process creates an oolong tea that fully releases the polyphenol contained in tea leaves. It leaves no bitter or dry taste in your mouth. A flavorful tea packed with health benefits, drink Suntory Oolong Tea to combat mental fatigue and to lower triglycerides and cholesterol. It goes well with a meal and breaks down fats, oil, and aids in digestion.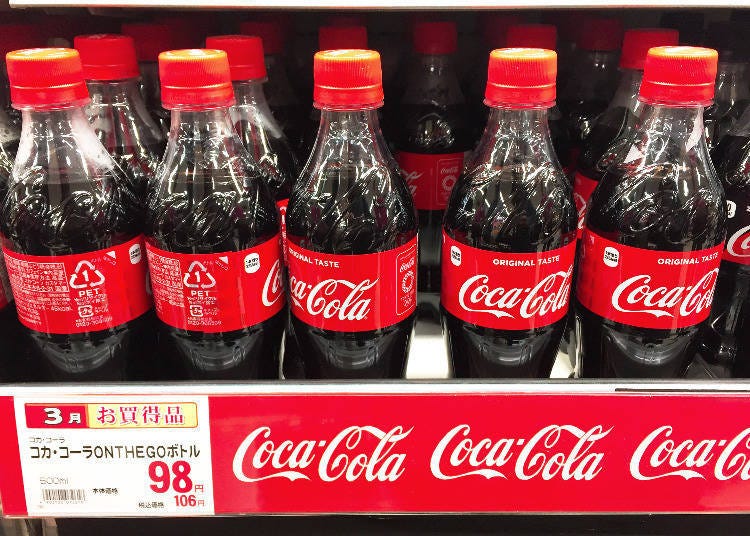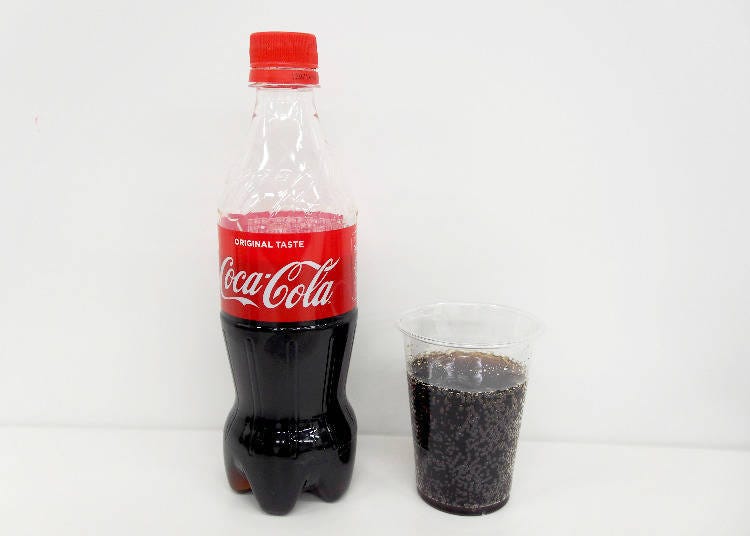 Price: 98 yen (500 ml)
Ranking surprisingly high on a list containing teas and other healthy drinks is Coca Cola. Introduced to Japan in the early 20th century, there is perhaps not a single person who doesn't recognize this iconic drink. Its beloved trademark taste is the product of refined water, sugar, and other ingredients meeting specifications set by Japan Agricultural Standards. In a country where new drinks are constantly entering the market, classic Coca Cola remains a mainstay. If you can't get enough of Coca Cola, add it to pork dishes and stews for a sweet twist on savory foods.
3. Ito En Kenkou Mineral Mugi Cha (Barley Tea)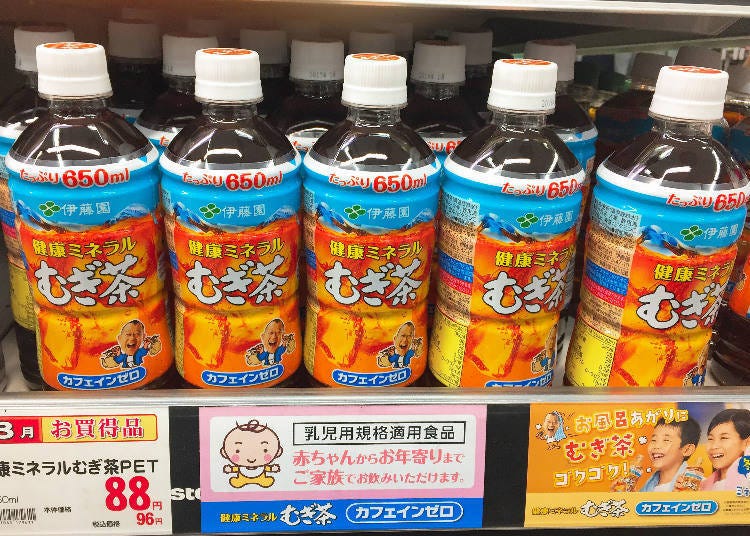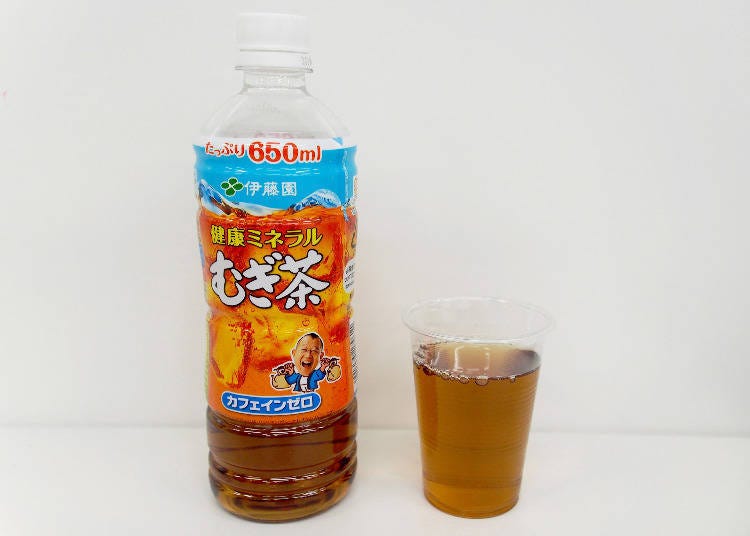 Price 88 yen (650 ml)
Ito En Kenou Mineral Mugi Cha or barley tea is a non-caffeinated drink with no additives, making it a safe choice for pregnant women, young children and the elderly. It is especially popular with Japanese children. Grab Ito En Kenou Mineral Mugi Cha after a night on the town as it replenishes the minerals lost when drinking alcohol. To maintain the balance of minerals like phosphorus, manganese and sodium, potable deep ocean water off the coast of Kochi Prefecture is added.
2. Asahi Soft Drinks Wilkinson Tansan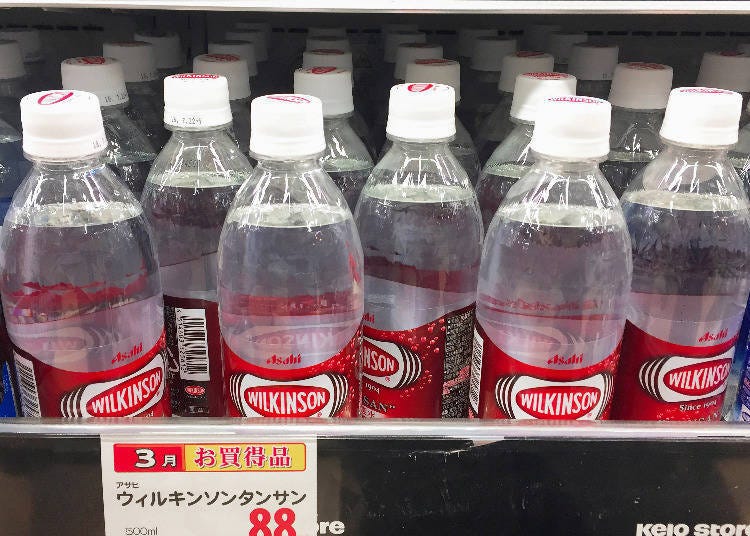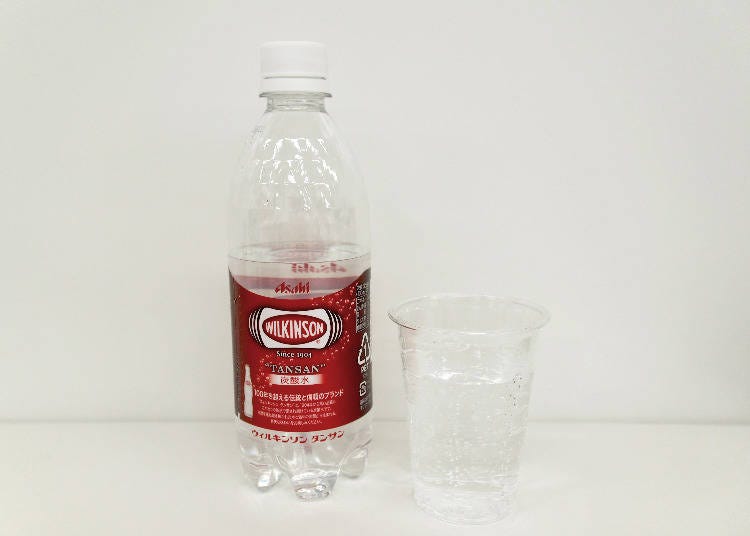 Price: 88 yen (550 m)
Compared to still water, carbonated or soda water packs quite a punch, but it has no artificially added flavors or fragrances. It is a top choice for health-conscious individuals or for those who just want a fizzy drink. To create the refreshing taste of a beverage more than 100 years old, Wilkinson Tansan is made during a process in which water is filtered several times then carbonated. Liven up a party with Wilkinson Tansan -- drink it straight or as a mixer.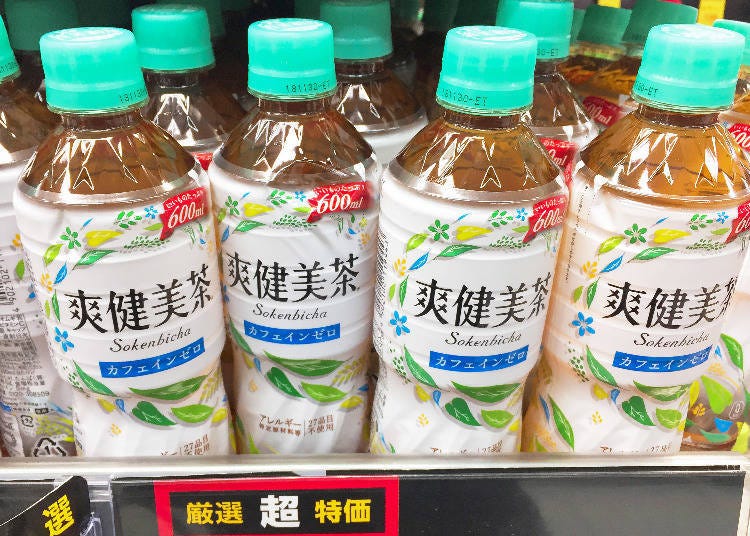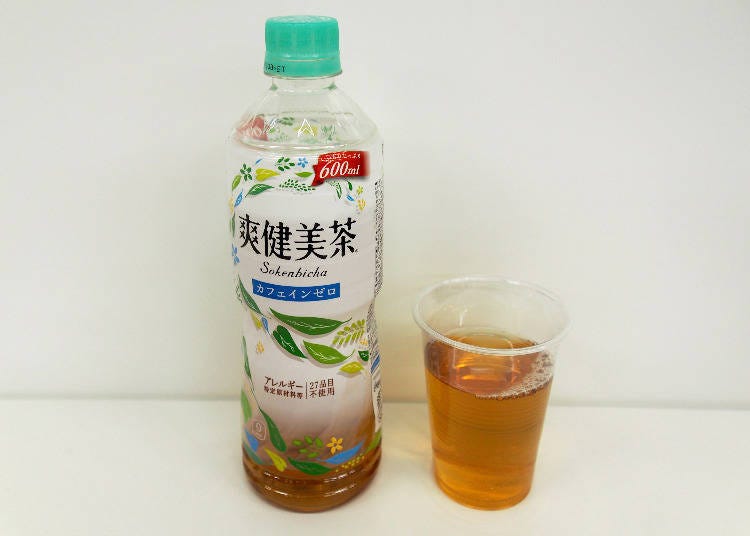 Price: 78 yen (600ml)
Sokenbicha tea is a healthy blend of 12 different natural ingredients such Job's Tears, brown rice, barley, chameleon plant, evening primrose, chicory and cassia seeds. Produced by Coca Cola Japan, it has zero calories and is caffeine free; it is also free of the 27 allergens designated by the Consumer Affairs Agency, so it a good choice for pregnant women, the young, and elderly.

Thanks to its natural ingredients, Sokenbicha has plenty of health benefits. For example the chameleon plant (Houttuynia cordata,) reduces fever, detoxifies, is a diuretic and regulates the function of intestine. Chicory is rich in potassium, sodium and magnesium and is a great source of iron, useful in combating anemia. Cassia seed relieves constipation. Lastly, Job's tears make for a fine tasting drink that is a favorite among women and health-conscious individuals.
More than half of the drinks featured on this top ten list have health benefits, and teas like Namacha, Iemon and Ayataka are the to-go choices in Japan. Try a few of these drinks when you're in Japan!

*The above prices do not include sales tax.
*The data used for this article is accurate as of March 2018.
*Product availability may vary.
*Prices may vary by Keio Store branch, seasonal promotions, etc.
Photos taken with the cooperation of Keio Store Seiseki Sakuragaoka Branch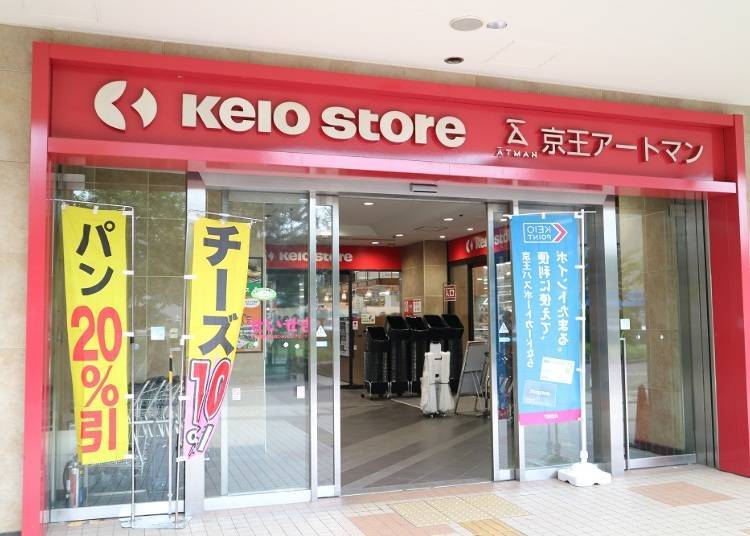 Keio Store Seiseki Sakuragaoka Branch

京王超市 KEIO STORE 聖蹟桜ヶ丘店

Address

1-11-1 Sekido, Tama-shi, Tokyo Prefecture 206-0011

Nearest Station

Keio Seiseki Sakuragaoka


Hours: 10:00-23:30(2F 10:00-21:00)
Written By: Zhang Jia Qi

*This information is from the time of this article's publication.
*Prices and options mentioned are subject to change.
*Unless stated otherwise, all prices include tax.