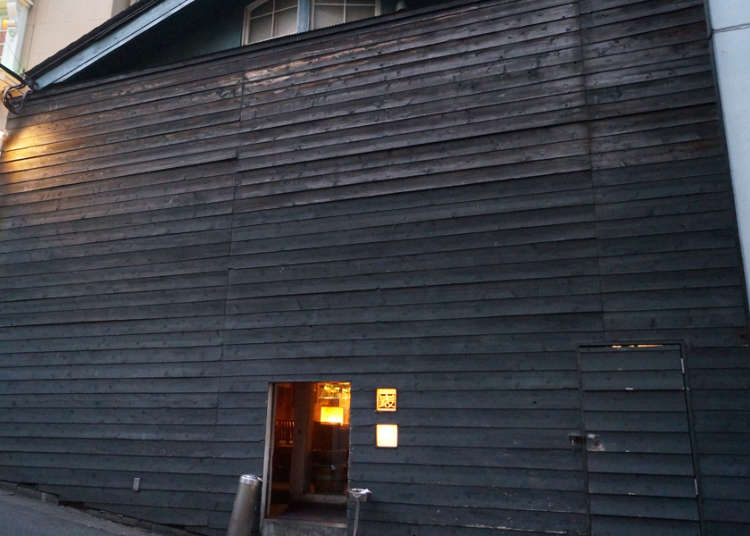 Traditional and old Japanese-style houses are usually the last thing people think of when hearing "Shibuya." Instead, the famous district is known as Tokyo's central hub of fashion and youth culture, so discovering Japan's traditional side in the middle of the hustle and bustle is a wonderful surprise! Today, one of these old houses is an izakaya called Iwao, a Japanese pub with a unique atmosphere. Come and step back in time with us!

(Prices and menu information are based on 2017 data)
From Old Home to Izakaya: Modern Pub, Traditional Aesthetics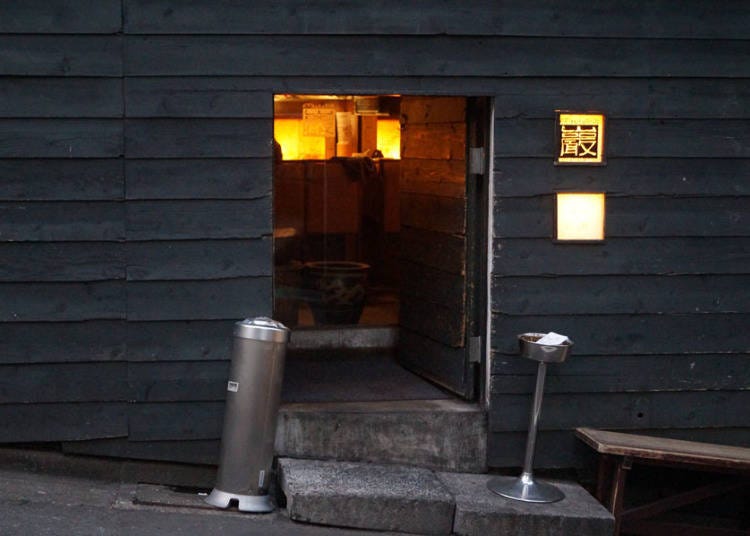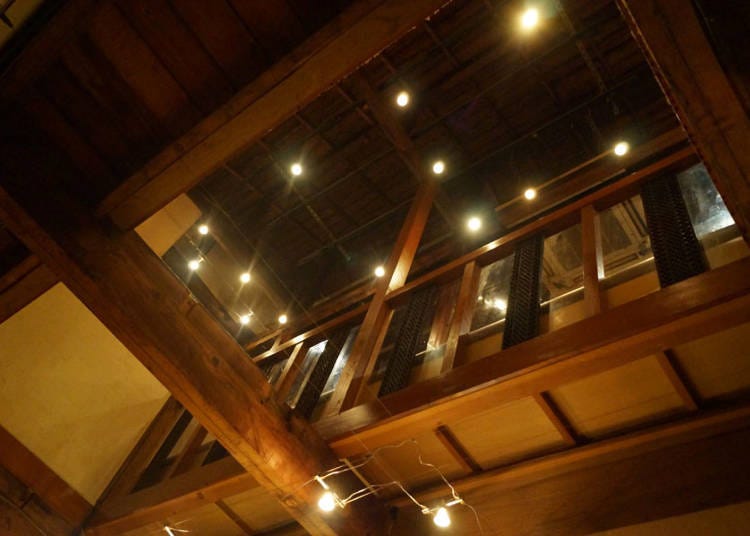 Iwao is only a short 8-minute walk away from Shibuya Station, towards busy Dogenzaka. You'll immediately notice the fancy building with the black boarded walls, looking rather modern. In fact, the old Japanese-style house was built 70 years ago! Stepping through the narrow entrance, it feels like entering a secret hideout of days long past.

You won't be the first one to be surprised by the spacious interior of izakaya Iwao. The atrium-like open space right above the counter only adds to the cozy, open atmosphere. With its thick pillars and beams, Iwao is reminiscent of an hot spring inn of the last century.
Farm-fresh Vegetables and Fine Meat await at Iwao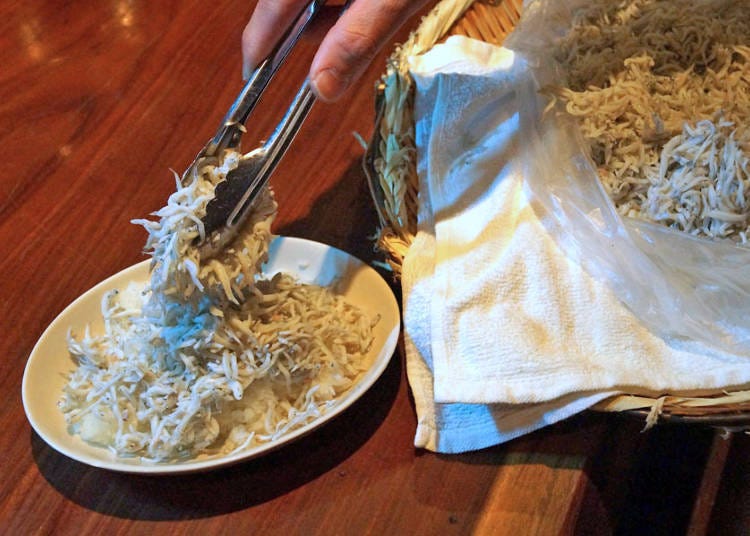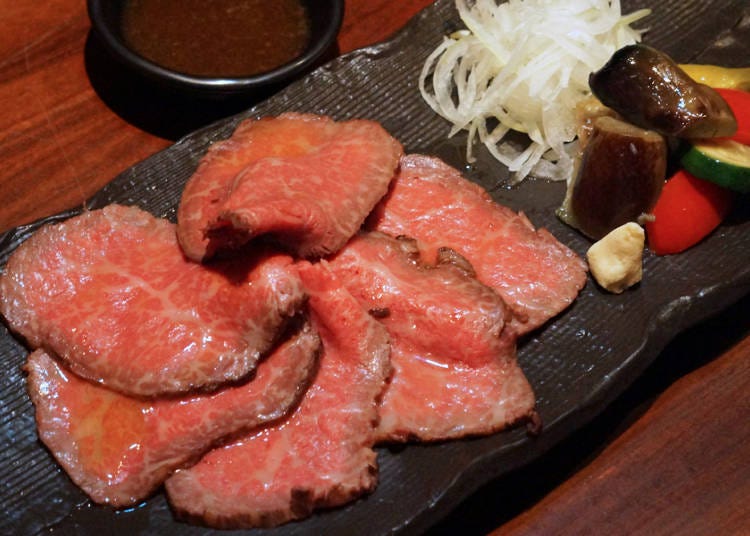 Not only Iwao's old house is amazing, so is the izakaya's food.
Let's start with otoshi, Japan's cover charge in form of an appetizer (432 yen). Young sardines called shirasu in Japanese are served on top of freshly grated radish. The tiny fishes have almost no calories but plenty of nutrients! And since radish is easy on the stomach, this appetizer is perfect for health-conscious eaters.

We highly recommend the roast beef of Japanese black beef from Miyazaki Prefecture for 1,922 yen. The meat is beautifully marbled, a characteristic of high-grade beef. The artistic arrangement of the meat dish also makes for a feast for the eyes! From the first bite on, the taste of the tender meat spreads on your tongue and in your mouth. People might think that marbled meat ends up tasting fatty, but it rather adds to the authentic taste of the high-grade beef.
Iwao's Select Sake Delights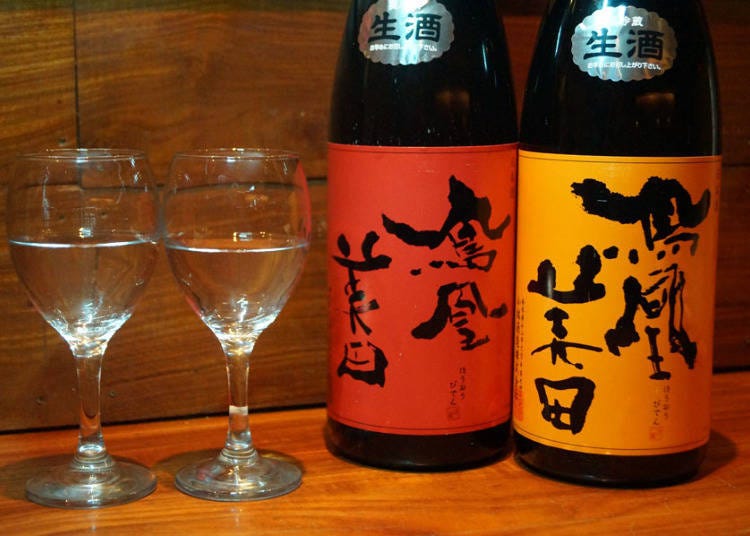 No meal is complete without a good drink, and Iwao has an incredible selection of Japanese sake to offer. Iwao serves the local sake creations from all over Japan in wine glasses.

The spirit shown in the picture above is called "Ho'o Biden" and comes from Tochigi Prefecture. It comes in two versions: one is junmai daiginjo for 1,026 yen per cup, meaning that it's the highest quality sake made from rice that has been polished to 50% of its weight or less. The other one is called junmai ginjo for 756 yen per cup, made from rice that has been polished to at least 60% of its weight. Junmai means that no extra alcohol or sugar has been added to the drink.
Go ahead and compare the two Japanese sake - which one is your favorite?
Creative Cuisine in both Looks and Taste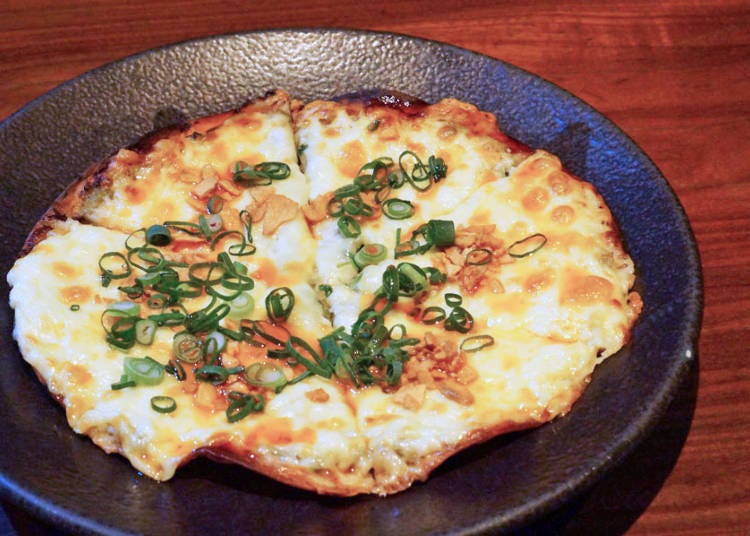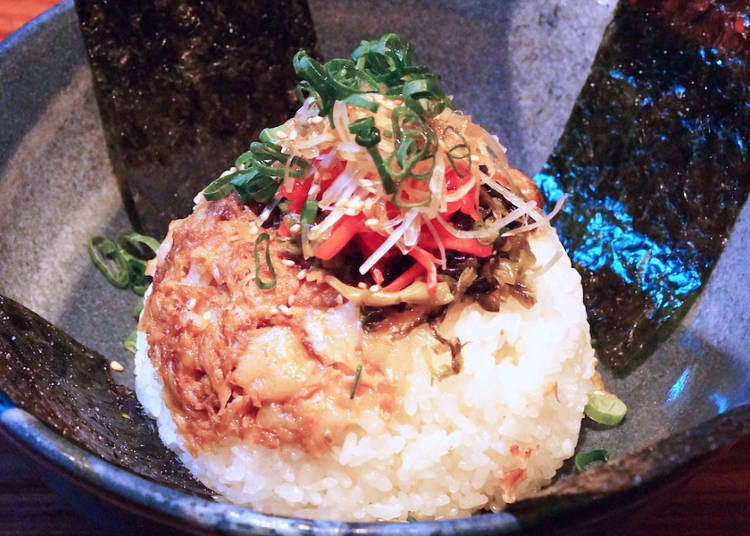 Another item from the creative menu that we'd like to recommend is the Gyoza Pizza for 871 yen. This amazing side dish is just like a pizza, but instead of the classic toppings, you'll find gyoza. Try to take a bite - crispy dumpling skin and a filling of minced meat and chive, the authentic gyoza taste! Combined with the melted pizza cheese, you're in for an extraordinary gourmet experience!

If you're looking for shime, a dish to end the evening with, make sure to order the "Butatoro Torotoro Mazegohan," or rice mixed with fatty pork, also for 871 yen. The pork isn't sliced like usual but rather served extra to be mixed with the rice by yourself. Combined with the white rice, the meat is extra tasty. Add red ginger and green onions for the extra flavor kick!
Forget Sweets - Have Rare Cheese for Dessert!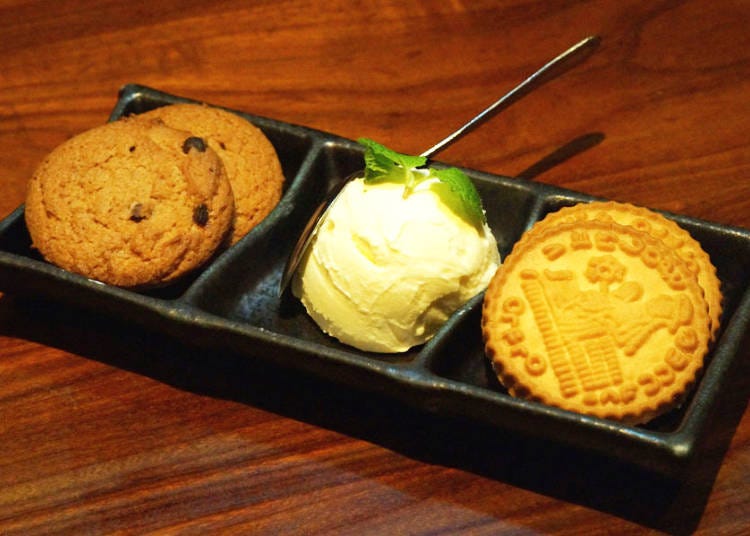 You'll want a dessert after enjoying good food and good sake - but hold off on the sweets. Order the "Tenshi no Chiizu", or Angel's Cheese (714), instead! It is delivered directly from Zao, an area that is famous for its excellent cheese.

On the first glance, the dessert cheese may look like ice cream, but we promise it won't start melting at room temperatures. Generously spread Angel's Cheese on some crackers and close your eyes as you indulge in the gentle sweetness and rich cheese taste!
Hours: 5:30 p.m. - midnight / last order at 11:30 p.m. (Mondays to Thursdays, Sundays)
5:30 p.m. - 1:00 a.m. / last order at 0:30 a.m. (Fridays and Saturdays)
Closed: New Year's day only
巖(いわお)

Address

2-23-2 Dogenzaka, Shibuya-ku, Tokyo-to 150-0043
Field Work & Writing: Masao Jotaki (gourmet expert, novelist)
Editorial Supervision: Rina Kawase / Food Creative Factory
*This information is from the time of this article's publication.
*Prices and options mentioned are subject to change.
*Unless stated otherwise, all prices include tax.
Limited time offer: 10% discount coupons available now!