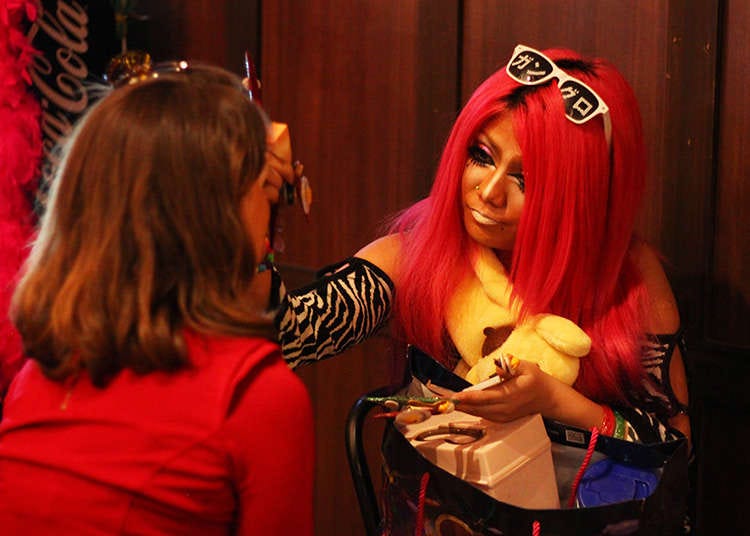 Gyaru? Ganguro? These styles popular among young girls involve short skirts, dyed hair, peace sign selfies, and incredibly fashionable outfits, making up an exciting subculture in Japan which has attracted interest from all around the world.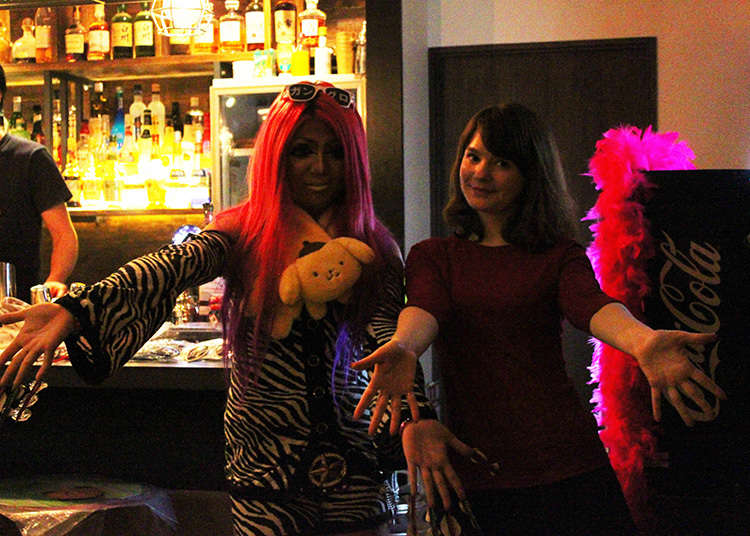 "Ganguro" is a subculture that stemmed from the world of "gyaru," trendy fashionable young women. The general ganguro look involves very dark, tanned skin, colorful dyed hair, and dark makeup.

In the mid-1990s, the fashion and culture called "aka-gyaru" (red gyaru) began to gain popularity and it spread across Japan. Further being inspired by Japanese pop idols such as Ayumi Hamasaki, the gyaru trend leaned toward a more sexy and rebellious look, going against the conservative fashion of Japan.
Makeup is a Key Part of Ganguro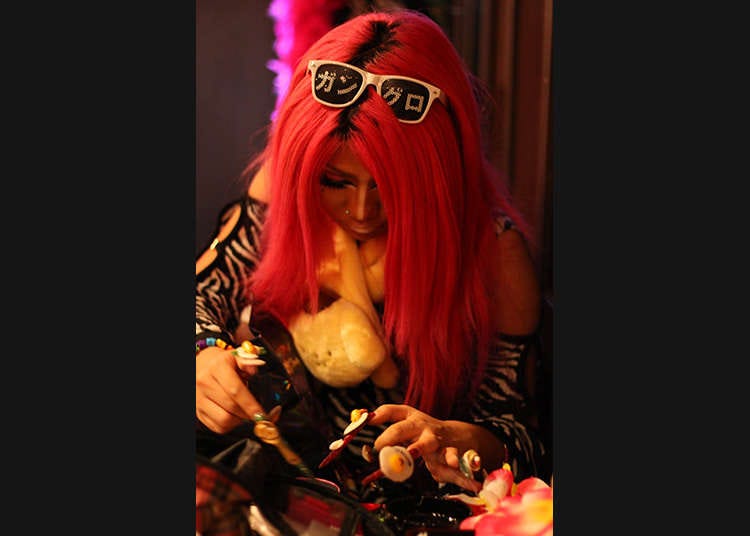 Ganguro girls spend a tremendous amount of time doing their makeup every morning. They like wearing very long nails with huge accessories, and also put on special contact lenses to make their eyes look big. Multiple sets of fake eyelashes can be used to make eyes look even bigger. Also by drawing white lines on their noses and foreheads, they can highlight the darker foundation, and then they finish the makeup with white lipstick.
Let's Check Out Ganguro Style!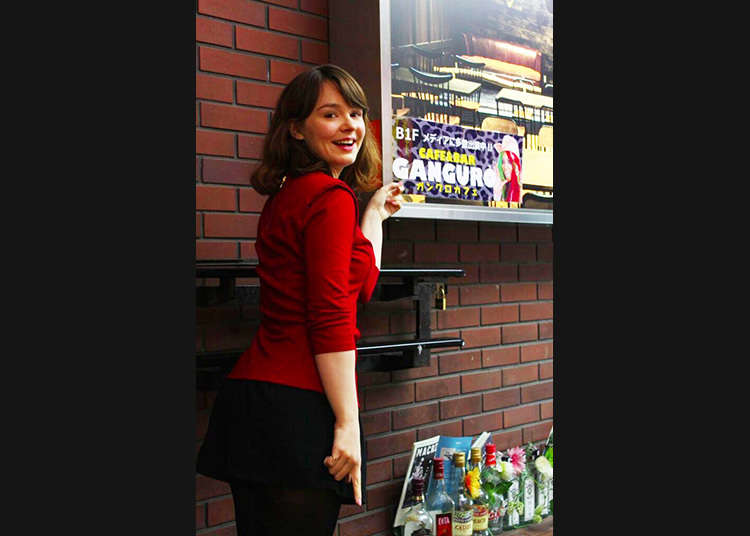 In Shibuya, which was once home of the ganguro style, there is a great spot to check out the unique ganguro fashion and culture. At Ganguro Cafe in Shibuya, you can meet ganguro girls who have practiced this unique Japanese subculture for many years! You can even experience becoming a ganguro girl yourself! Ganguro Cafe is located on Center Gai street, which is a short walk from Shibuya Station.
The Tough Side of Ganguro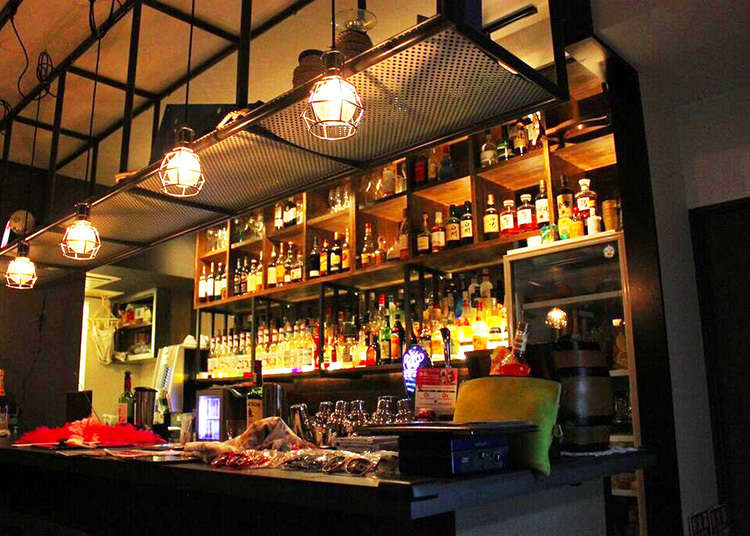 The cafe itself is very stylish. The waitresses are of course ganguro girls. Some of them can speak English too! But the fact of the matter is, they have been confronting negative stereotypes about ganguro for several years. The ganguro boom happened in the 1990s, but the style was believed to lead to juvenile delinquency. However, ganguro girls and the girls of Ganguro Café are definitely not delinquents. They want people to understand that this is actually their way of pursuing their own ideal self.
Ganguro Cafe's Special: Ganguro Takoyaki!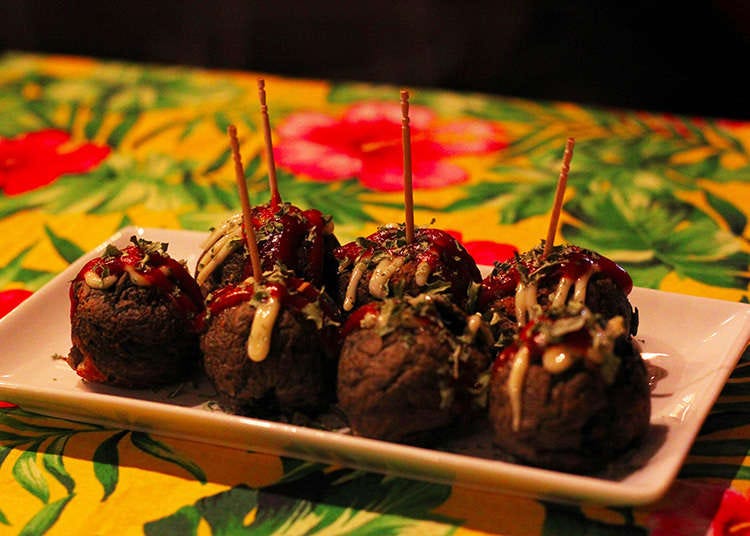 Ganguro Cafe is full of intriguing things. The menu has drinks and food based on the theme of ganguro. The most distinctive one is Ganguro Takoyaki. The surface is baked crispy, appearing as if it was in a tanning salon for a long time. But don't worry, inside of it is sausage and melted cheese, which is really delicious!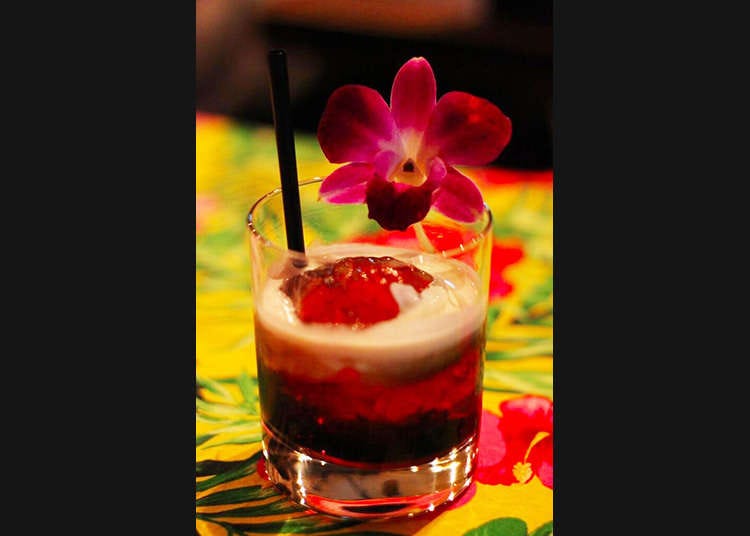 There are two types of cocktails that are gyaru-themed. This time I got the one recommended for people who have a high alcohol tolerance. Some cocktails in Japanese bars are so sweet that you may think, "Is this just juice?" However, this cocktail had a strong and solid taste. Ganguro Cafe is a great place to enjoy a drink!
Time for the Ganguro Makeover!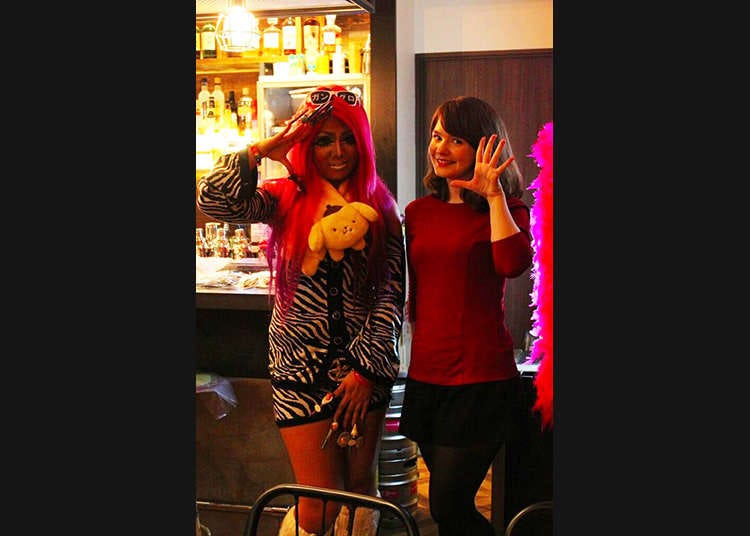 The food and drinks at Ganguro Cafe are good, but the ganguro makeup experience is highly recommended. If you are interested in ganguro makeup, you can enjoy the ganguro makeup package for 6,500 yen. Your whole face will be made up in the ganguro style, and you can borrow a wig to look like a gyaru. You can also take a photo with the gyaru who did your makeup!
Ganguro Girls are Artists!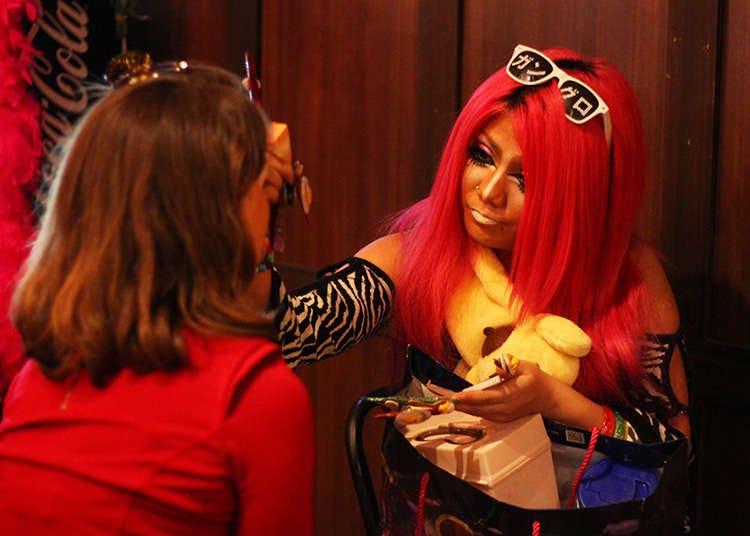 The waitress gyaru did my makeup. She applied makeup on my entire face very carefully. These girls are real makeup artists! After the makeup was complete, I looked in the mirror timidly, checking my face.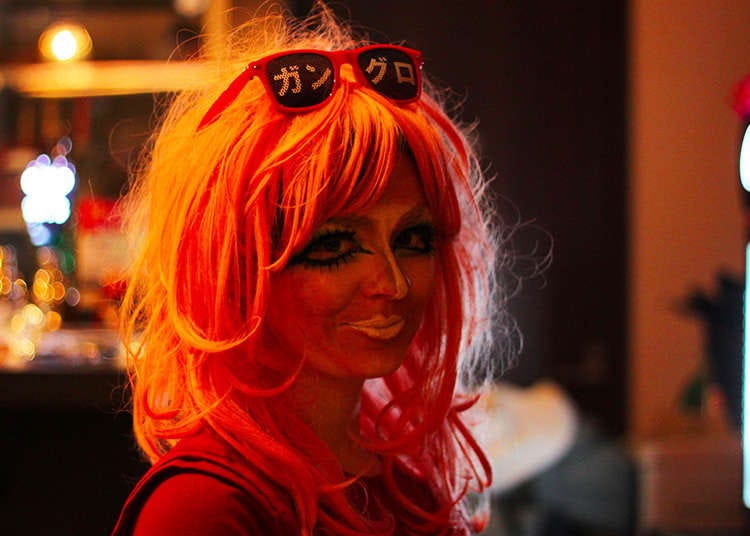 Could I ever have imagined my face looking like this? I've become a ganguro girl! But I don't think I'm ready to go outside and join the crowds of Shibuya just yet.
What it Really Means to be a Ganguro Girl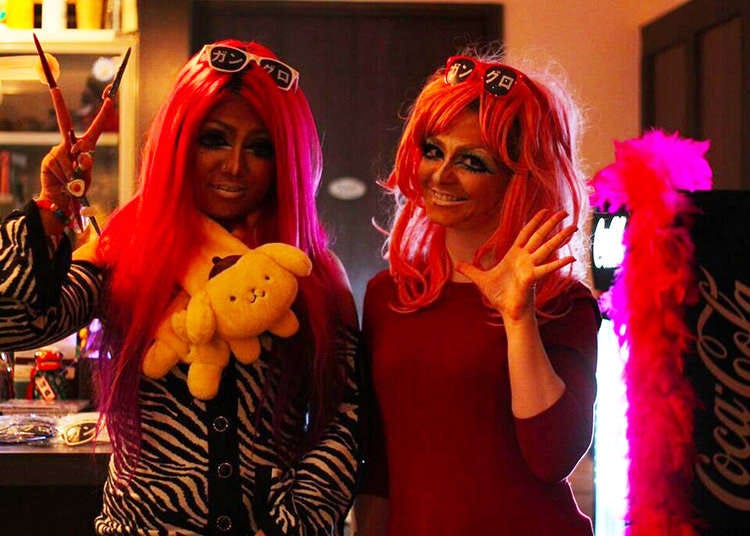 While I was getting my ganguro make over, I felt like I slowly started to understand the meaning of this unique style. Ganguro girls, they wear this style with pride, and stay true to that style no matter what society says. I began realize their sense of determination and passion from their way of life. I think all of society can learn a great deal from these women.
Ganguro Culture Lives On!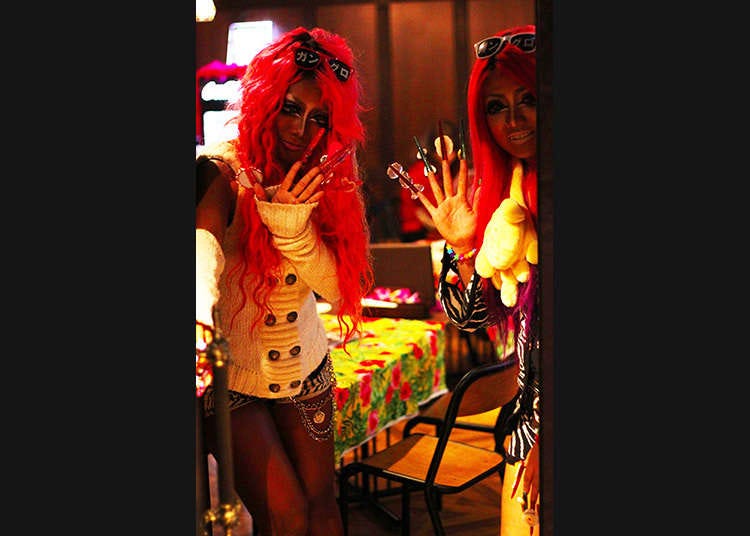 The golden age of Shibuya being a mecca for gyaru has past. However, the community of ganguro girls remains strong and continues to evolve. Come to Shibuya and experience modern ganguro culture for yourself!
ガングロカフェ

Address

Ground floor of Ohta Building B1F, 26-9 Udagawacho, Shibuya-ku, Tokyo 150-0042, Japan
*This information is from the time of this article's publication.
*Prices and options mentioned are subject to change.
*Unless stated otherwise, all prices include tax.
Limited time offer: 10% discount coupons available now!