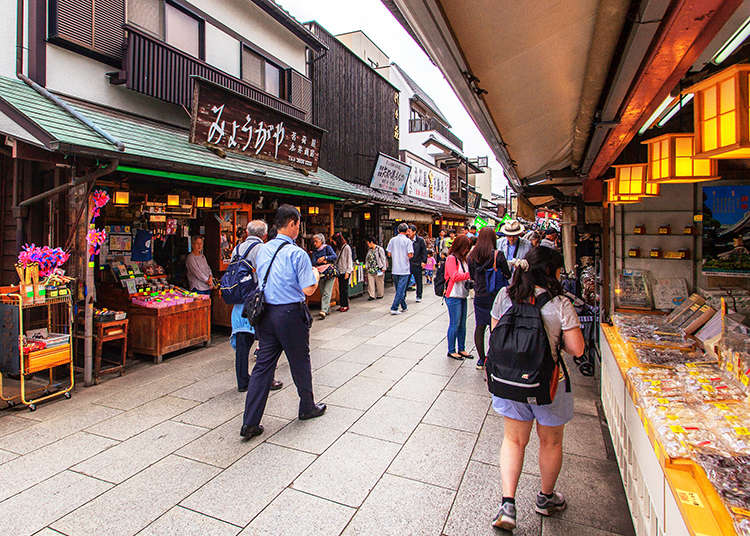 Shibamata is a nostalgic part of Tokyo, reminiscent of a townscape of the olden days. This town will make you feel like you've fallen through a crack in time as you walk along the streets, engulfed by an atmosphere of true Japanese arts and culture. Take a relaxing stroll and let the impressions sink in - there's no hurry, cherish every sight!
The Shibamata Taishakuten Temple - A True Landmark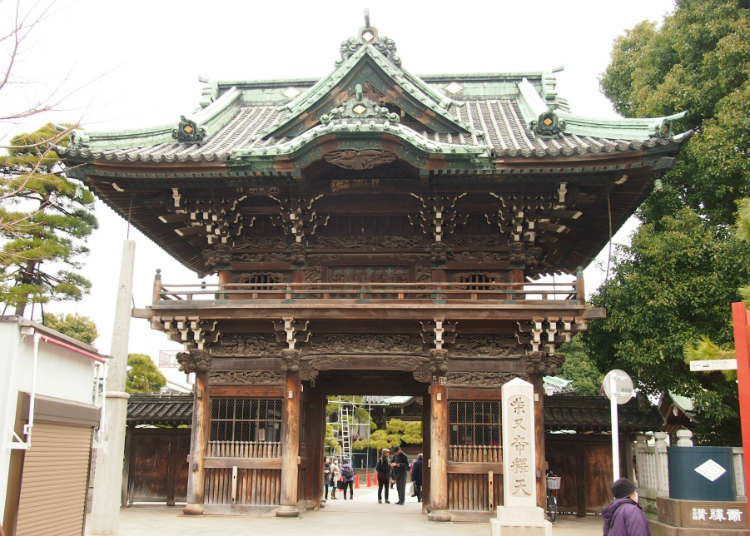 When coming to Shibamata, one of your first destinations should be Shibamata Taishakuten. Founded in the 1600s, this is a temple of the Nichiren School with a history of about 400 years. In the precincts, there is a 500-year-old Zuiryu-no-matsu pine tree, a natural monument of Tokyo, and the Suikeien Garden, a beautiful scenic spot known throughout the metropolis - both spots are worth seeing.
帝釈天題経寺

Address

7-10-3 Shibamata, Katsushika-ku, Tokyo, 125-0052
Walk Down the Shibamata Taishakuten Sando Temple Approach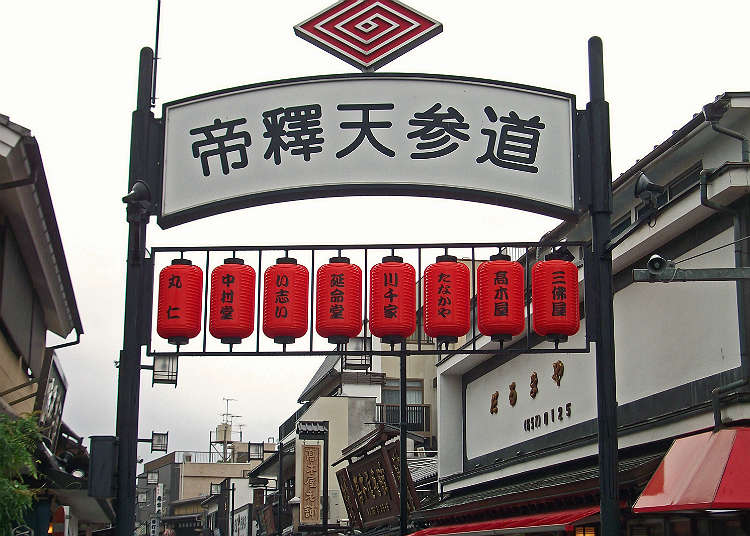 An immensely popular silver screen character called Tora-san, whom the Japanese people endear, is the main protagonist of the series "Otoko wa Tsurai yo," in which he travels all over Japan on his whim. The series humorously depicts his love romance with a beautiful lady he meets wherever he travels in each episode as well as his heart-warming relationships with the people in his hometown Shibamata. The approach to the Shibamata Taishakuten gives you a glimpse into such a world. The approach is lined with many kusa-dango (mugwort dumpling) and senbei (rice cracker) shops. A restaurant that serves freshly caught river fish can also be found, and the area is characterized by the friendly atmosphere of the traditionally commercial, working-class neighborhood.
Address

Shibamata, Katsushika-ku, Tokyo, 125-0052
View Map

Nearest Station

Shibamata Station (Keisei Kanamachi Line)
5 minutes on foot

Yagiri-no-Watashi: A Ferry from the Edo Period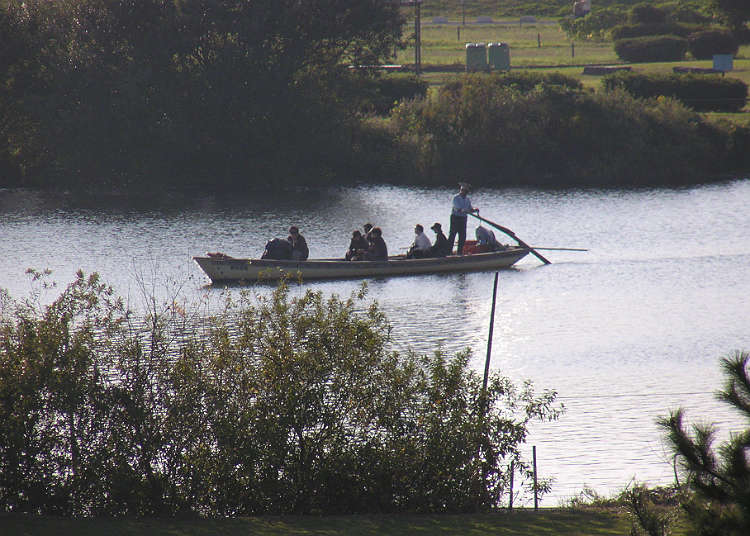 The famed yagiri-no-watashi is a ferry connecting Shibamata and Chiba prefecture on the other bank of the river and has been operating for several hundred years. Enjoying the calm river and breeze on an old ferry is an experience you'll rarely come across, so be sure not to miss out on it.
矢切の渡し

Address

7-18 Shibamata, Katsushika-ku, Tokyo, 125-0052
Welcome to the Yamamoto-tei
Yamamoto-tei was built at the end of the Taisho period (1912 - 1926) and is a characteristic Japanese-European building where tasteful Japanese architecture is combined with a touch of European style. The typical shoin-teien (dry landscape garden) is 891 square meters in size and is ranked third in the "Sukiya Living - Ranking Research (2015)," an American journal on Japanese gardens. *Yamamoto-tei will be closed until the end of December 2016 (estimated) due to refurbishment works.
山本亭

Address

7-19-32 Shibamata, Katsushika-ku, Tokyo, 125-0052
Experience Japanese TV culture at the Tora-san Commemorative Hall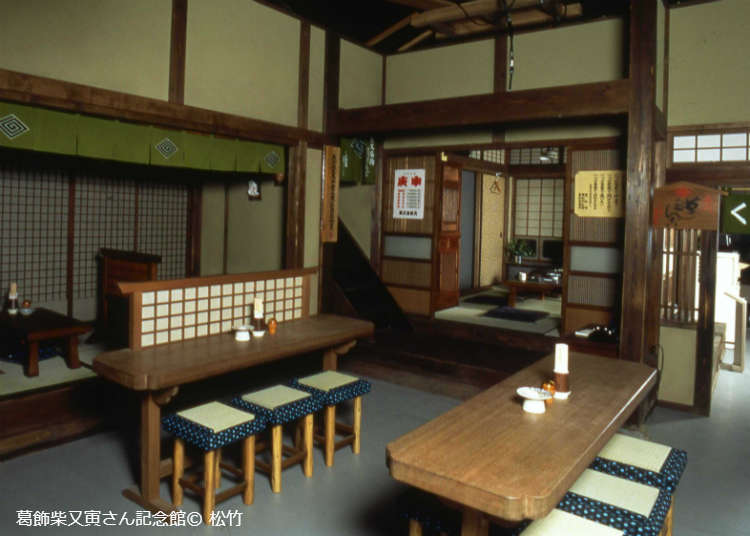 The film series "Otoko wa Tsurai yo" is a human comedy and the last scene of each movie depicts Tora-san starting a new journey with a broken heart. The Tora-san Commemorative Hall houses the reconstructed movie sets and props used in the movies through which visitors can get a feeling for Japanese aesthetics. The hall also houses the Yamada Yoji Museum, exhibiting various works and commemorative materials, showing the passion of Yoji Yamada, the author, playwright, and director of the series.

Main Image Credit: Andreas H / Shutterstock.com
Address

Katsushika-ku, 6-22-19, Shibamata, Katsushika-ku, Tokyo, 125-0052
View Map

Nearest Station

Shibamata Station (Keisei Kanamachi Line)
8 minutes on foot


Phone Number

03-3657-3455

*This information is from the time of this article's publication.
*Prices and options mentioned are subject to change.
*Unless stated otherwise, all prices include tax.
Limited time offer: 10% discount coupons available now!