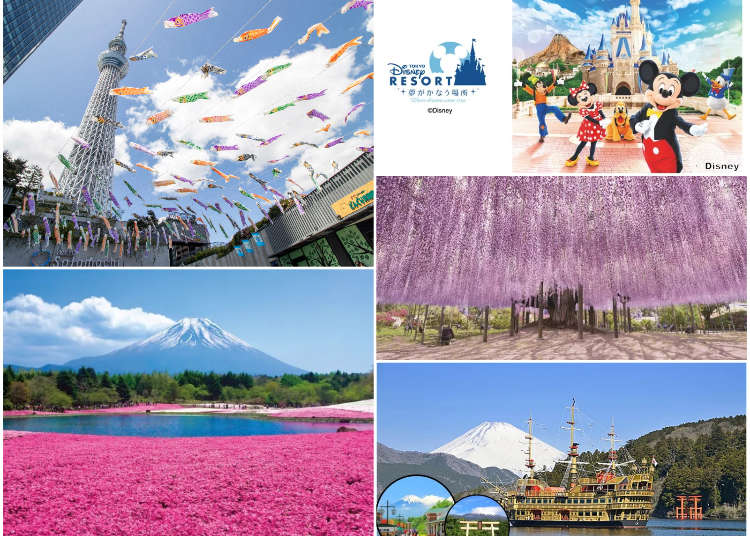 In Japan, there is a long holiday period called Golden Week (GW) from April 29th to May 5th. Many people take advantage of this break to enjoy traveling and leisure activities, and events and festivals are held at tourist destinations to liven things up.

However, as crowds are expected, visitors to Japan during this time are advised to reserve tickets and tours for tourist spots in advance for a smoother experience. This article will introduce recommended places to visit, experiences, and tours for Golden Week in Tokyo.

(*Ticket and tour availability changes constantly, so please check the booking site for the latest information.)
Record-High Number of Japanese Domestic Travelers Expected in 2023: Peak Crowds Anticipated on May 4th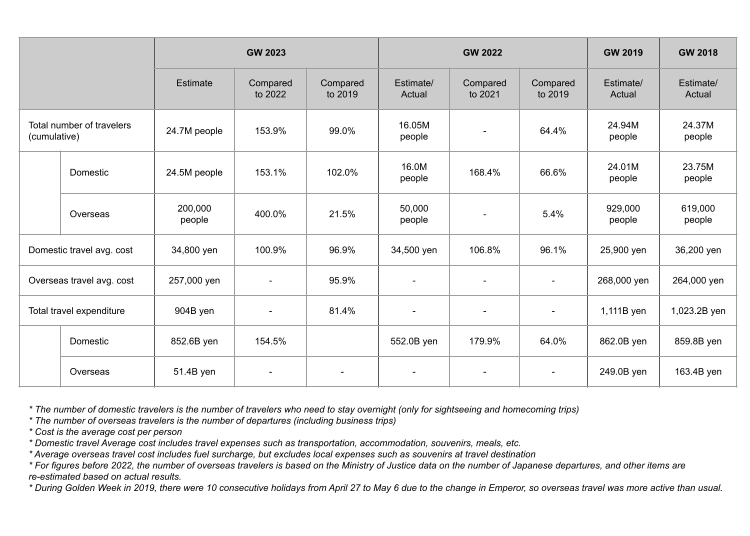 According to travel trend forecasts compiled by JTB, one of Japan's major travel companies, the number of Japanese domestic travelers during this year's Golden Week is estimated to reach a record-high of 24.5 million people, which is a 153.1% increase from 2022. This is due to the subsiding of COVID-19 infections, as well as the announcement of a plan to transition the legal status of the virus to "Class 5," equivalent to seasonal influenza, starting May 8th. These developments suggest a return to pre-pandemic travel normalcy.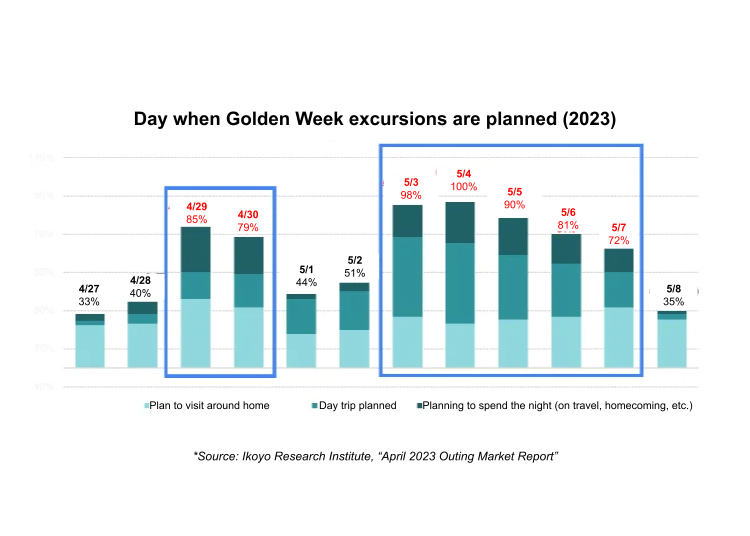 Furthermore, according to a survey by Actindi Co., Ltd., which operates "Ikoyo," one of Japan's largest excursion websites for families with children, the peak period for outings is expected to be May 4th, Greenery Day, during the latter half of the consecutive five-day holiday, with many outings also planned on May 3rd, Constitution Memorial Day, the first day of the holiday period.

Meanwhile, the two weekdays between the two holiday periods (May 1 and 2), which create a two-day gap between the two- and five-day holidays, are not anticipated to see many excursions planned. As a result, these days are likely to be relatively less crowded than the rest of Golden Week.
Recommended Places to Visit Around Tokyo For Golden Week 2023
During Golden Week, various events are held at popular tourist destinations and facilities, and flower festivals are also held in various places to coincide with the blooming of spring flowers. Additionally, due to anticipated transportation congestion, participating in a day trip tour bundled with bus transportation is also recommended. Below, we will introduce popular spots, tours, and experiences on LIVE JAPAN.
Top Recommendation #1: Don't Miss the 40th Anniversary Celebration at Tokyo Disney Resort!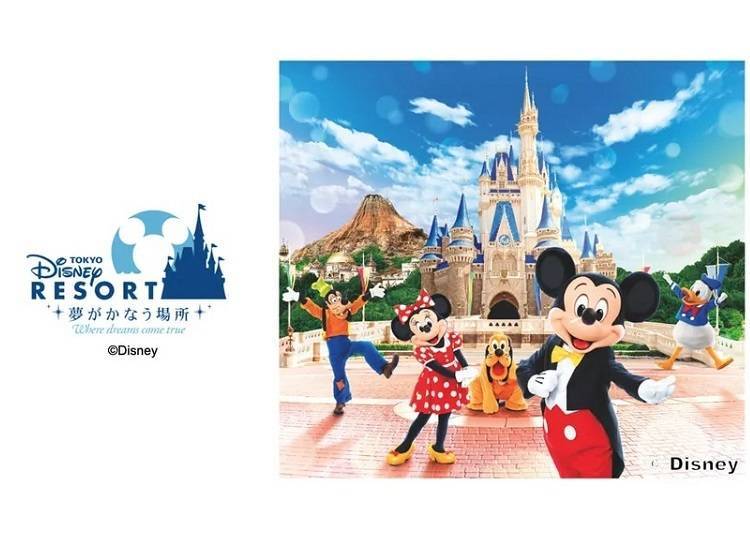 Photo: KLOOK
Tokyo Disney Resort, a popular destination for both domestic and international visitors, features two theme parks - Tokyo Disneyland and Tokyo DisneySea - with a wide variety of fun attractions. Additionally, this year marks its 40th anniversary, and from April 15, 2023 to March 31, 2024, the anniversary event, "Tokyo Disney Resort 40th Anniversary 'Dream-Go-Round'" is being held. The event offers a plethora of attractions such as a new daytime parade, special merchandise, and menu items - all renewed for the first time in five years. Don't miss this opportunity to enjoy the festivities!
Address

1-1, Maihama, Urayasu-shi, Chiba, 279-0031
View Map

Nearest Station

Maihama Station (JR Keiyo Line)
4 minutes on foot


Phone Number

0570-00-8632
Address

1-1, Maihama, Urayasu-shi, Chiba, 279-0031
View Map

Nearest Station

Maihama Station (JR Keiyo Line)
13 minutes on foot


Phone Number

0570-00-8632
Top Recommendation #2: Fun Events Currently Being Held at Tokyo Skytree Town(R)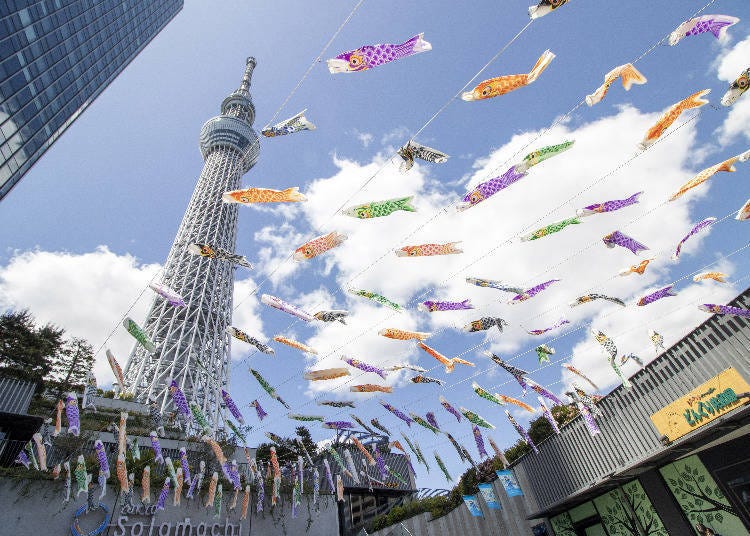 ⓒTOKYO-SKYTREETOWN
Tokyo Skytree Town(R), featuring Tokyo Skytree(R) standing at a height of 634 meters, is holding various events from April to the Golden Week period.

These include the "Tokyo Skytree Town(R) Koinobori Festival 2023," which raises about 1,500 carp streamers to pray for the healthy growth of children, as well as the "Taiwan Festival in Tokyo Skytree Town(R) 2023," which allows visitors to enjoy Taiwanese cuisine and culture.

Additionally, "Wishing upon the TOKYO SKYTREE TOWN(R) ~ Wish upon the Sky with the 100-year Story of Disney ~," commemorating the 100th anniversary of Disney's founding, will also be held.
Address

Oshiage 1-1-2, Sumida-ku, Tokyo, 131-0045
View Map

Nearest Station

Tokyo Skytree Station (Tobu Isesaki Line (Tobu Sky Tree Line))


Phone Number

0570-55-0634
Top Recommendation #3: Enjoy Breathtaking Shibazakura at the Kawaguchiko and Mt. Fuji Flower Festival Tour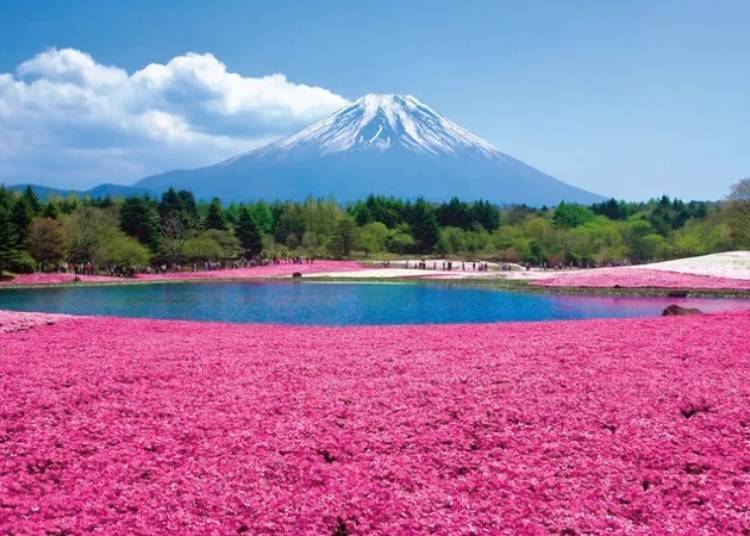 Photo: KLOOK
From April 15th to May 28th, the Fuji Shibazakura Festival is being held at the Fuji Motosu Resort, where approximately 500,000 Shibazakura (pink moss phlox) bloom on the vast grounds of the foothills of Mount Fuji, providing visitors with breathtaking scenery that can only be seen at this time of the year. The "Kawaguchiko and Mt. Fuji Flower Festival Tour" allows visitors to fully enjoy the seasonal attractions in the Kawaguchiko area, including the Fuji Shibazakura Festival. This day trip tour includes seasonal fruit picking, ropeway sightseeing, and lunch featuring the Yamanashi specialty "Houtou" noodle soup.
Top Recommendation #4: Famous Wisteria Flowers in Full Bloom at Ashikaga Flower Park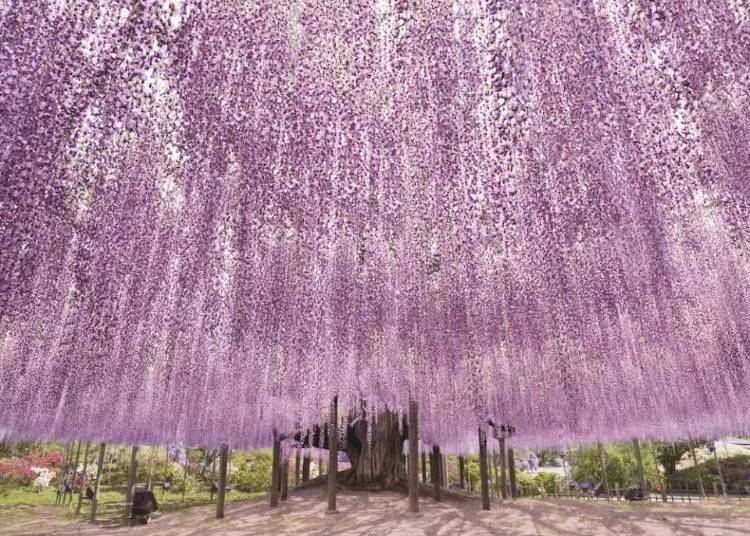 Photo: KKday
The Ashikaga Flower Park in Tochigi Prefecture was the only place in Japan to be selected by CNN as one of the "10 Dream Travel Destinations in the World" in 2014. From mid-April to late May, the "Wisteria Story - Great Wisteria Festival" will be held, featuring the 160-year-old Great Wisteria, which creates a mystical atmosphere with its purple flowers that spread out 360 degrees overhead.

Other attractions include the Great Wisteria with around a 1,000 square meter trellis, a tunnel of white wisteria that spans 80 meters, and over 350 kibana wisteria, all of which are in full bloom and offer a spectacular view.
あしかがフラワーパーク

Address

607 Sakoma-cho, Ashikaga-shi, Tochigi 329-4216

Phone Number

0284-91-4939
Top Recommendation #5: Enjoy a Full Day Trip to Mt. Fuji, Outlet Mall, and Hakone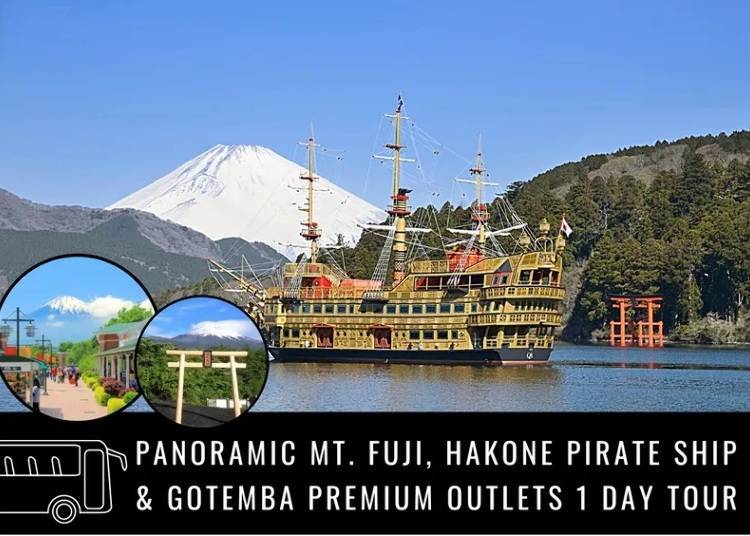 Photo: KLOOK
How about enjoying the great nature of Mt. Fuji during this pleasant season? We highly recommend a super-value day trip tour that allows you to enjoy popular spots like Mt. Fuji, Hakone Pirate Ship, and Gotemba Premium Outlets all at once. At Lake Ashinoko in Hakone, you can board the popular Hakone Pirate Ship and enjoy the magnificent nature. For lunch, you can indulge in all-you-can-eat yakiniku (Japanese-style grilled meat). Additionally, you can use a 5-15% off coupon at Gotemba Premium Outlets. As the tour departs and returns to Shinjuku by bus, it is convenient to include in your Tokyo sightseeing plan.
This year's Golden Week is showing signs of returning to the lively atmosphere before the pandemic, with excitement building up in various places. However, as crowds of travelers are expected, please prepare early by securing tickets and making tour reservations to fully enjoy the festivities.

*Ticket and tour availability changes constantly, so please check the booking site for the latest information.
*The information in this article is current as of April 2023. For the most up-to-date information, please visit the official website.
*This information is from the time of this article's publication.
*Prices and options mentioned are subject to change.
*Unless stated otherwise, all prices include tax.
Limited time offer: 10% discount coupons available now!