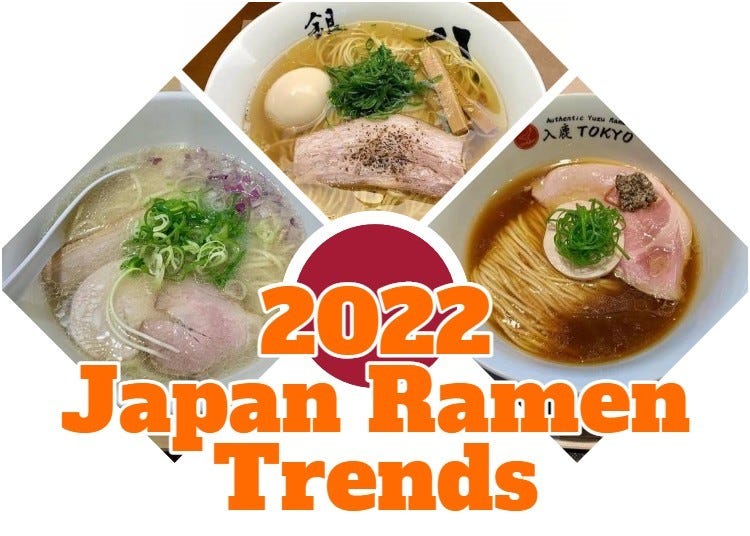 With tonkotsu, miso, and shoyu ramen enjoyed across almost every corner of the globe, it's amazing how fast ramen has fast grown into one of Japan's leading international dishes.

We spoke with a Japanese ramen master to see how the world of ramen changed in 2021 and its predicted course for 2022.

Read on to discover what bowls you'll be seeing in the near future!
We Spoke With Ramen Critic Hiroshi Osaki
"I've loved ramen ever since I was a child. In fact, I'd honestly call it my staple meal - even more so than rice!" said Osaki. Being a renowned, professional ramen critic who eats around 720 bowls a year, we couldn't think of a better person to ask for the low down on ramen trends.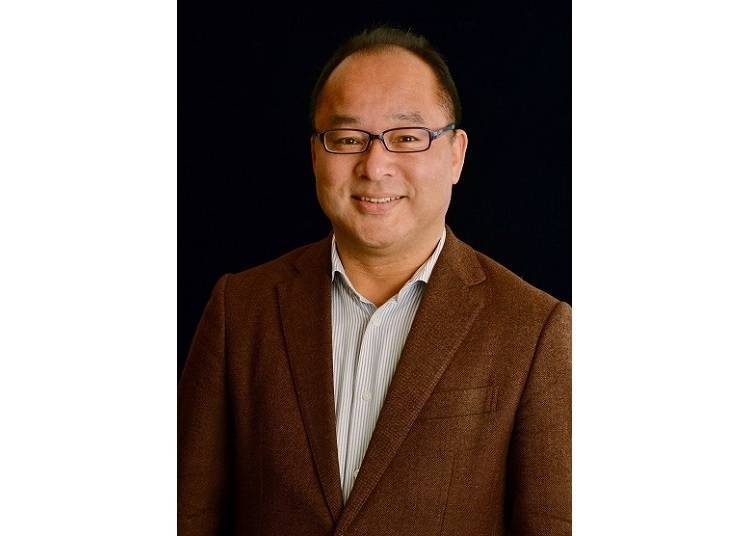 Profile: Hiroshi Osaki
Ramen critic and chairman of Ramen Data Bank Co., Ltd., Osaki is also one of the founders of the Nippon Ramen Association as well as the executive chairman of the Tokyo Ramen Show. In 1959, he was born in Japan's region of ramen, Fukushima Prefecture's Aizu City. After working at an advertising agency, he founded Ramen Data Bank Co., Ltd. in 2005.

He is self-proclaimed as the number-one ramen eater in Japan (as of December 2021, he's been to 13,500 ramen shops and has eaten around 27,000 bowls of ramen). Osaki has also been featured in several magazines and television programs. He's also published books such as Muteki no Ramen Ron (The Irrefutable Ramen Theory, Kodansha's New Library of Knowledge) and Nihon Ramen Hishi (The Secret History of Ramen, published by Nihon Keizai Shimbun, Inc.).
The Current State of Ramen: What Happened in 2021?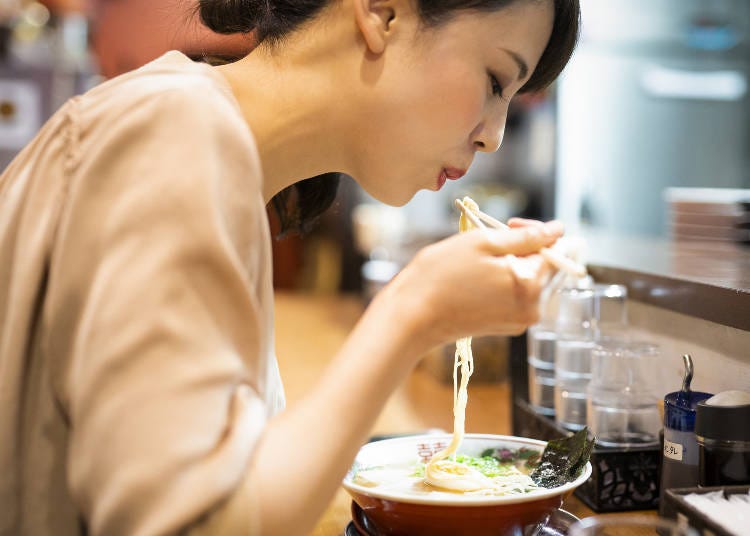 Photo: PIXTA
Q. How was 2021 for the world of ramen?

"2021, the second year of COVID-19, was a time of great change for the entire restaurant industry. Numerous establishments started up delivery, and online services and innovation increased across the board.

"In particular, many izakaya which couldn't open at night started offering 'daytime ramen' instead, while ramen outlets overall appeared to multiply.

"Even places that didn't specialize in ramen, like traditional Japanese restaurants or French restaurants, began to release their own unique take on ramen. Before COVID-19, these sorts of trends were somewhat noticeable, but after opening hours were shortened, many more began serving ramen as a way to stay afloat.

"Furthermore, as it was impossible to compete with established ramen classics, many of these newcomers began releasing never-before-seen flavors to ensure success. From duck ramen to tomato ramen, there was an astounding amount of innovation in 2021!

"Within this, one particular ramen stood out - shellfish broth. As many of these new ramen challengers specialize in seafood, they utilized their expertise and transformed it into this unique style of ramen."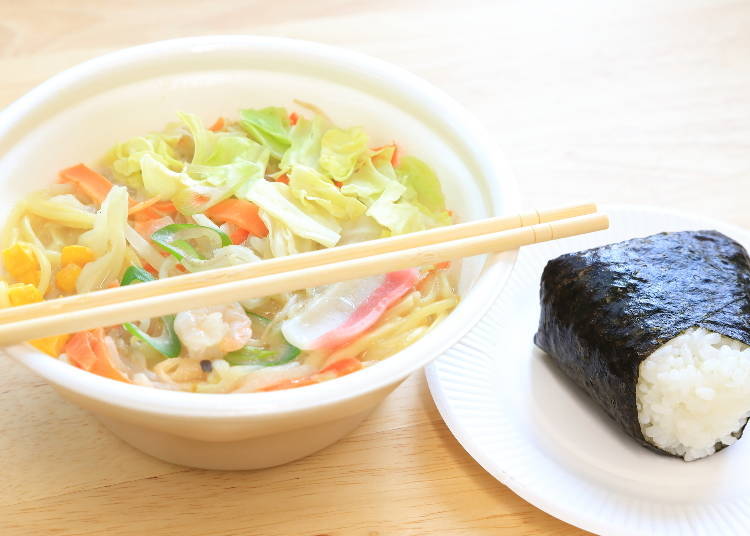 Photo: PIXTA
Q. So, you would say that 2021 was characterized by an increase in ramen types and establishments?

"Yes, including different tastes, outlets, and even the serving style. In 2020, eating at home became the norm, naturally leading to a boom in online ramen purchases. From delivery companies to even supermarkets and convenience stores, ramen you can microwave or boil at home has become more diverse and exciting than ever before.

"Compared with before COVID-19, tons of research has been done into packaging, noodles, and more, making instant ramen more delicious and high quality. Eating at home has never been this exciting or satisfying!"
What Makes Japanese Ramen So Good?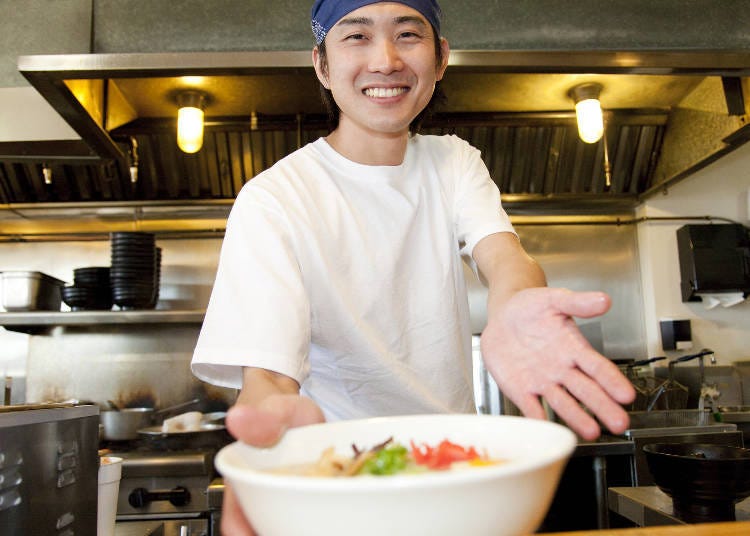 Photo: PIXTA
Q. What makes Japanese ramen so good?

"I'd say the charm of ramen lies in the distinctive recipes, arrangements, and originality. Ramen was actually created in China and introduced to Japan. Japanese people are often meticulous and will change and adapt food and culture from overseas into its own unique thing.

"For example, cars initially came from overseas into Japan; however, after decades of innovation and hard work, Japan is now one of the top car makers in the world. Ramen is like this too. After being introduced, it was flavored with condiments like soy sauce and miso and is now loved as a classic Japanese staple.

"Ramen is also one of the easiest noodle dishes to get creative with, nurturing a staggering variety of styles. Other noodles, like soba and udon, are rather standardized, making it a fairly uniform dish overall. Compared with the 700-year-old pasta and 400-year-old soba, ramen is a mere 110 years old, so I think the best is still yet to come!"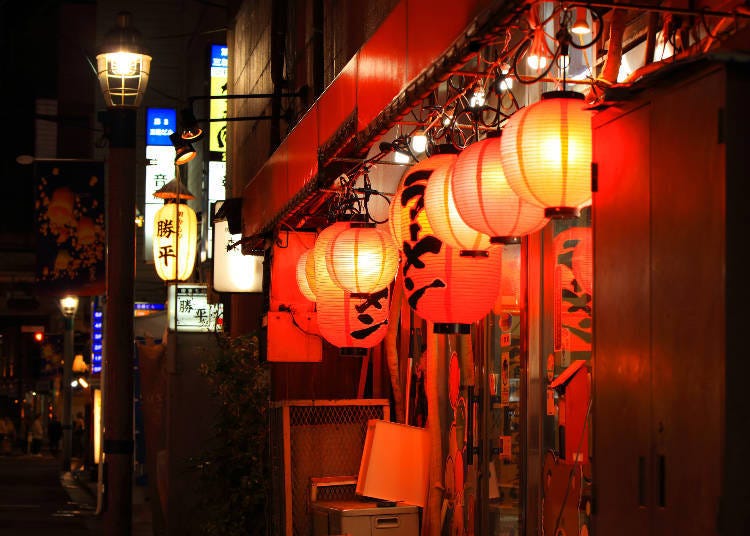 Photo: PIXTA
Q. With so many fans, both Japanese and international, would you say ramen is a universal dish now?

"There are so many ramen outlets in Japan, with around 50-60 new ones opening every month within Tokyo alone, which makes it difficult to obtain accurate statistics on just how popular it really is.

"There are said to be around 25,000 ramen restaurants in Japan, which increases to an unbelievable 80,000 when you throw in places that serve ramen like eateries, izakaya, and family restaurants. The fact that there are so many places to eat ramen is undoubtedly a factor in its popularity and further spread."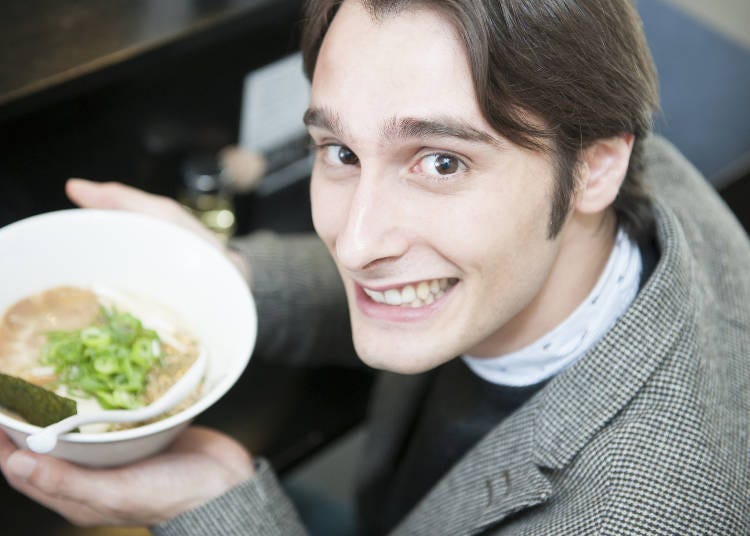 Photo: PIXTA
Q. Why do you think ramen became so popular internationally?

"Apart from being delicious, I'd say the diverse range of flavors and types significantly supported its popularity. Even just in the last 5-10 years, ramen has spread at incredible speeds all over the world, and to great success.

"Like how the California roll was invented overseas from sushi and then reimported into Japan, I'd say that the appearance of unique and original American-style ramen or German-style ramen, and so on, is not far away!"
Ramen Predictions of 2022!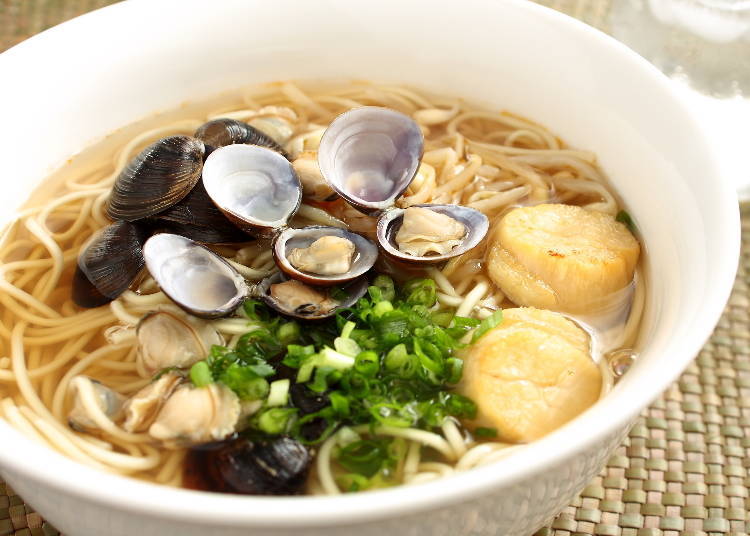 Photo: PIXTA
Q. What kind of ramen do you think will be popular in 2022?

"I think that 2022 will continue to be the year of shellfish ramen. While some classic ramens employ shellfish as a subtle seasoning, there has never been much in the way of ramen boasting shellfish as the main attraction.

"With such a long history, I honestly find it surprising! The flavor is incredible and has gotten significantly better - actually, I didn't even think it tasted good until recently!

"Generally, glutamic acid from kombu or vegetables alongside inosinic acid from meat and fish gave ramen its rich, savory 'umami' flavor. However, the umami elements of shellfish come from a different source - succinic acid.

"This produces an exciting, fresh new taste, which true ramen connoisseurs will definitely be able to tell apart and appreciate. From now I'm certain we'll see new combinations with shellfish, like pork and shellfish or chicken and shellfish, so the best is still yet to come!

"In addition, I also predict that the price of ramen will gradually increase in 2022. Within the ramen industry is the '1,000 yen wall,' which is difficult to pass for most establishments. However, overseas, 1,000 yen ramen is considered a bargain, with the usual price being around 2,000 yen at least.

"With the cost of base ingredients like meat and vegetables growing, I think it's fair for ramen outlets to ask for more. I think we'll see ramen priced even as high as 1,500 yen continue to do well in 2022, providing the incentive for a general price increase."
3 Ramen Restaurants to Look Out for in 2022 - As Selected by a Ramen Connoisseur With 50 Years' Experience!
1. Kaimen Mikawa - Scrumptious Shellfish Broth! (Shimokitazawa)
▶Chuka Soba (Salt) 850 yen
Of all the shellfish broth ramen for 2022, my number one recommendation is Kaimen Mikawa in Tokyo's Shimokitazawa.

While many shellfish-based broths can be bitter or astringent, the ramen here manages to avoid this completely - I was honestly shocked at how smooth it was! The handling and cooking of the shellfish are done with great care, ensuring that only rich umami flavors are extracted. While I've been eating ramen for 50 years, this helped me rediscover its charm!

While you may assume that shellfish broth has a light, weak flavor, this bowl really packs a punch. Just one mouthful will fill your palate with intense, savory flavors. Using a shellfish broth centered around clams and scallops combined with beef yields a scrumptious soup that bursts with umami.
貝麺みかわ

Address

2-25-4, Kitazawa, Setagaya, Tokyo, 155-0031

Phone Number

03-6407-8038

・Opening times: 11:00am - 3:00pm/5:00pm - 9:00pm (last order 8:45pm)
・Closed: None
2. Iruca Tokyo Roppongi - An Exciting New Quartet Soup (Roppongi)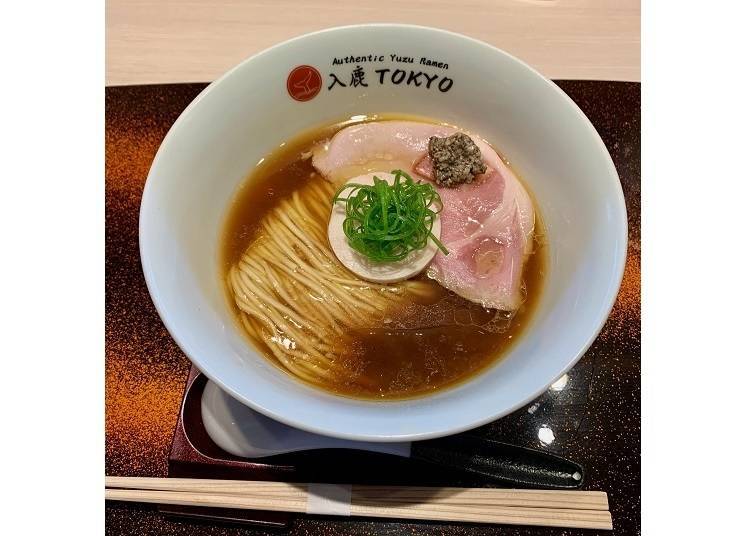 ▶Boletus Soy Sauce Ramen 1,100 yen
The "quartet" ramen served here consists of four different kinds of individually crafted soups combined to form a brand new genre of ramen.

While double soups are readily available throughout Japan, a quartet soup is truly a unique innovation! The more popular it becomes, the more other ramen restaurants are following the same trend, further encouraging fresh ideas.

Most ramen kitchens are narrow and cramped, making it easier to use a single, large pot filled with various ingredients. However, Iruca Tokyo makes chicken, spiny lobster, pork, and mussel broths entirely separately before mixing them all at the end, culminating in an explosive taste.

This is due to the ideal temperature to draw out the pinnacle flavor of each ingredient being different, making the creation of such a broth an extraordinary feat. Through this attention to detail, the ramen here boasts a depth rarely matched elsewhere.
入鹿TOKYO 六本木

Address

4-12-12, Roppongi , Minato, Tokyo, 106-0032

Phone Number

03-5786-0029

・Opening times:
- Tues-Sat: 11:00am - 3:00pm (last order: 2:50pm), entry until 3:00pm for those at the back of the line, 6:00pm - 9:00pm (last order: 8:50pm) Entry until 9:00pm for those at the back of the line
- Sun: 11:00am - 3:00pm (last order: 2:50pm) Entry until 3:00pm for those at the back of the line
・Closed: Monday
3. Ginza Hachigo - A Ramen Restaurant With a Michelin Star (Higashi Ginza)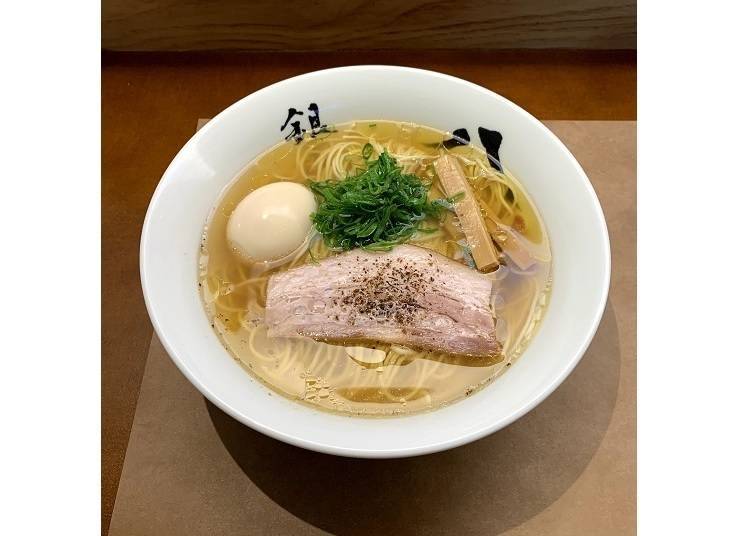 ▶Ajitama Egg Chuka Soba 1,250 yen
Only three ramen restaurants have shined with Michelin stars, one of which is Ginza Hachigo, added in the 2022 Michelin Guide.

Japan ramen is generally made with a "tare" sauce of salt or soy sauce added to the broth. However, this establishment instead serves ramen with salt from France and cured ham to control the saltiness of the soup. While common in regular soup, it's a game-changing technique in the ramen world. It's not surprising to hear that the chef is a specialist in French cuisine.

The ramen ingredients are duck, chicken, ham, scallop, roasted mushrooms, dried tomatoes, kombu, and shiitake mushrooms. The ham provides an additional kick of saltiness, allowing one to thoroughly relish the umami flavors, while the noodles are specially made just for this ramen. I've yet to see another ramen so lovingly crafted.
銀座八五(ぎんざ はちごう)

Address

1F, Daiichi Hanabusa Bld., 3-14-2, Ginza, Chuo, Tokyo

Phone Number

03-6228-4141

・Opening times: 11:00am - 3:00pm/5:00pm - 9:00pm *Closes when soup is finished
・Closed: Wednesday, the 2nd and 4th Thursday of each month
Don't Miss Out on the Ramen of 2022!
Owing to the effects of COVID-19, the Japanese ramen industry has evolved dramatically. In addition to an increasing range of delivery and take-out options, the shape and taste of ramen have also broadened.

As we've learned, the ramen to look out for in 2022 is shellfish broth, so keep your eyes peeled! This is all bolstered by a stellar assortment of ramen made using innovative techniques with unique ingredients equally worth exploring. For ramen lovers, 2022 promises to be an exciting year!

*The information in this article is from January 2022. For updated information, including changes due to COVID-19, please refer to the official websites or social media.
Written by:
*This information is from the time of this article's publication.
*Prices and options mentioned are subject to change.
*Unless stated otherwise, all prices include tax.