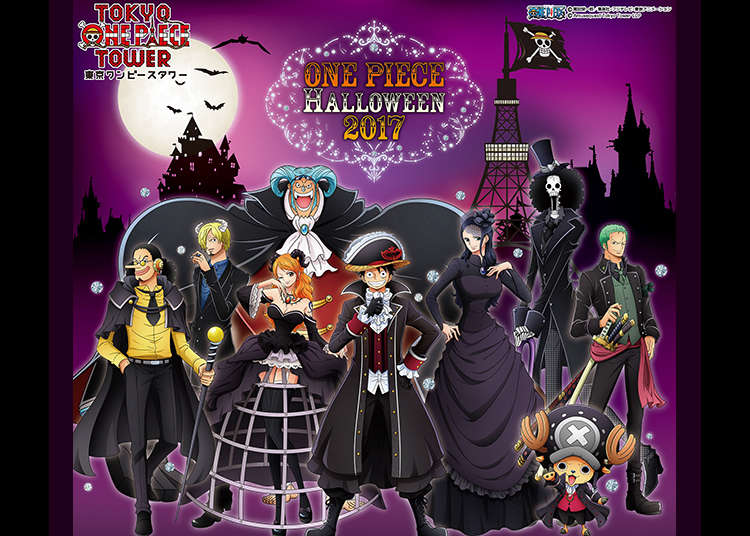 With its love for everything cute, crazy, and bizarre, Japan seems like the perfect place to celebrate everyone's favorite holiday, Halloween! And indeed, the country of cosplay does not disappoint when it comes to colorful and fun Halloween events, especially for fans of anime, manga, and video games. One of them is One Piece Halloween 2017, a massive pirate cosplay party happening over the span of a month at Tokyo One Piece Tower, the one and only One Piece amusement park inside Tokyo Tower!
Release Your Inner Pirate – But Don't Get Caught!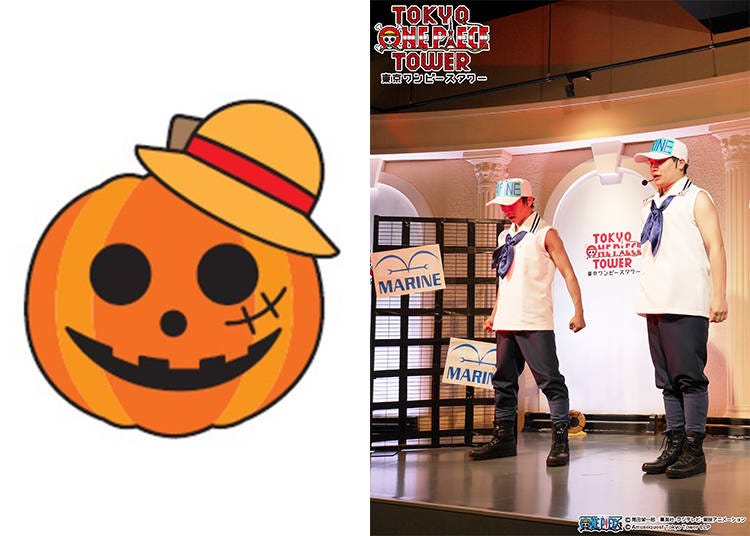 Grab your straw hats, people, as there's a lot to discover during One Piece Halloween 2017! Starting from September 16, everyone visiting the park cosplaying as a One Piece character will receive a special Cosplay Halloween Sticker as a surprise. But pirates beware – until Halloween, the park is patrolled by Marines who are on the lookout for pirates. Even just a hat or an eyepatch is enough to give you away and you will find yourselves chased by Marines! You can either run ... or see what happens when they catch you. (Hint: swallow your pirate pride and get yourself caught!)

Marines Patrol
Date: September 16 – October 31
Location: 3F – 5F
Show Off Your Best Cosplay!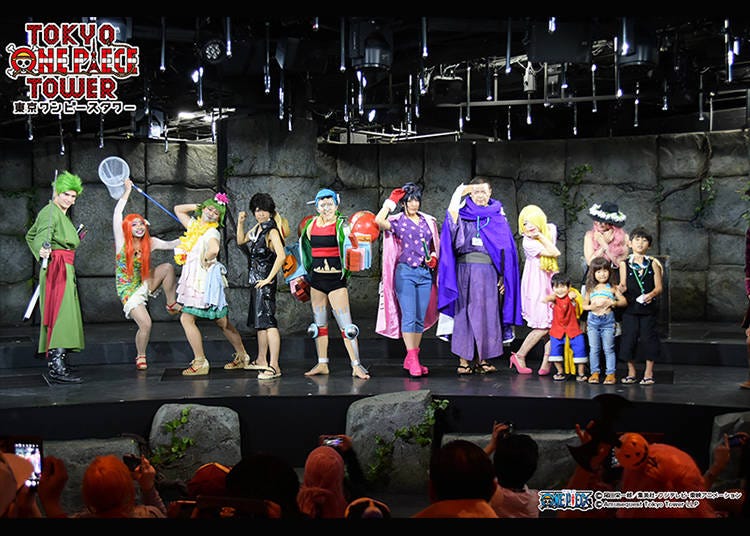 Throughout October, the popular Cosplay Contest takes place in the wake of One Piece Halloween 2017 as well. Adults (junior high age and above) and children (elementary school age and younger) are judged separately in front of a jury and the winners will not only net a trophy but also goods and park tickets! Do you have it in you to become the next Cosplay Pirate King?

Cosplay Contest
Date: October 14 (Adults), October 21 (Adults), and October 28 (Kids)
How to Participate: dress up as your favorite One Piece character!
Location: 4F
Note: October 28, the day of the kids' cosplay contest, is also "Kids Free Day," meaning that elementary school kids and those younger can enter Tokyo One Piece Tower for free. Hooray!
Halloween Memories with One Piece Characters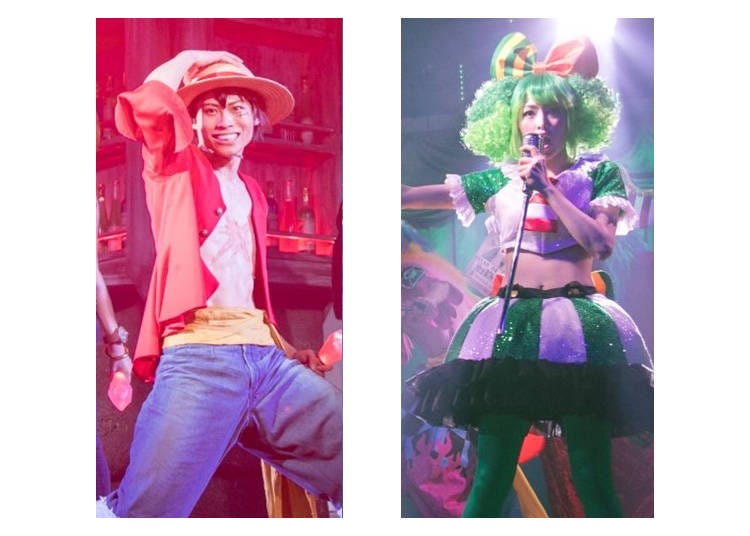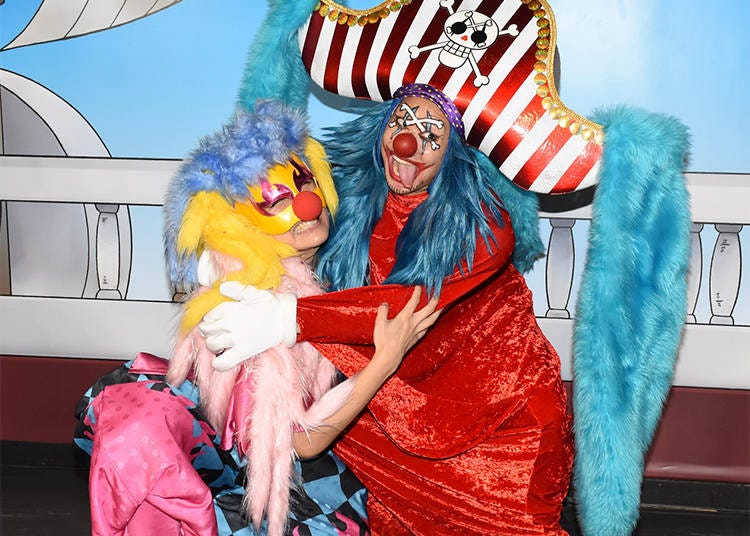 No matter whether you're dressed like a proper pirate or not, if you celebrate Halloween at the Tokyo One Piece Tower, you'll want a great photo of the occasion! During One Piece Halloween 2017, very special pairs can be met at the park: Luffy & Diva Ann and Buggy & Puggy! Snap a great shot of yourself with the cool and somewhat crazy characters for a very special Halloween memory.

Character Greeting with Luffy & Diva Ann
October 6, October 20; from 7:20 p.m.

Character Greeting with Buggy & Puggy
October 13, October 27; from 7:20 p.m.

Tickets for the character greetings are distributed from 10:00 a.m. on the respective days at the photo booth on the 5th floor. Of course, you can also meet the regular non-Halloween crew of the Straw Hat Pirates for a great photo opportunity. You'll find them on Saturdays, Sundays, and national holidays on the 5th floor! Check the details on the official homepage.
Make Spooky Charms and Stickers Of Luffy and His Friends!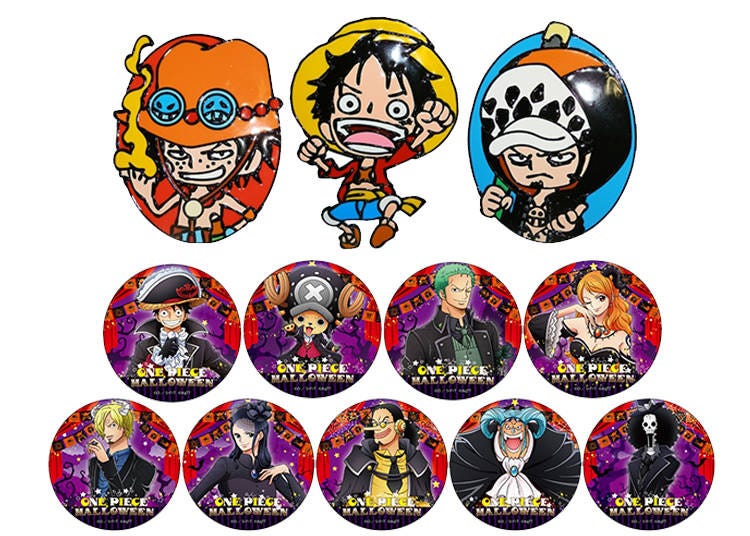 Another fun Halloween event at Tokyo One Piece Tower that you shouldn't miss is the Tongari Workshops. Not only will you get the opportunity to adorn yourself with (non-permanent) tattoos of Nami, Law, Perona, and Ace. And why not make an original One Piece sticker or skull charm to match your fancy pirate tattoo? Those little handmade treasures are also a great souvenir to keep as a memento or give away to One-Piece-loving friends or family!

The workshops take place during the One Piece Halloween 2017 event, every Saturday, Sunday, and on national holidays. They aren't included in the park entrance and cost an extra fee between 300 and 700 yen. For further details, please check the official website.
One Piece Halloween Goods Haul!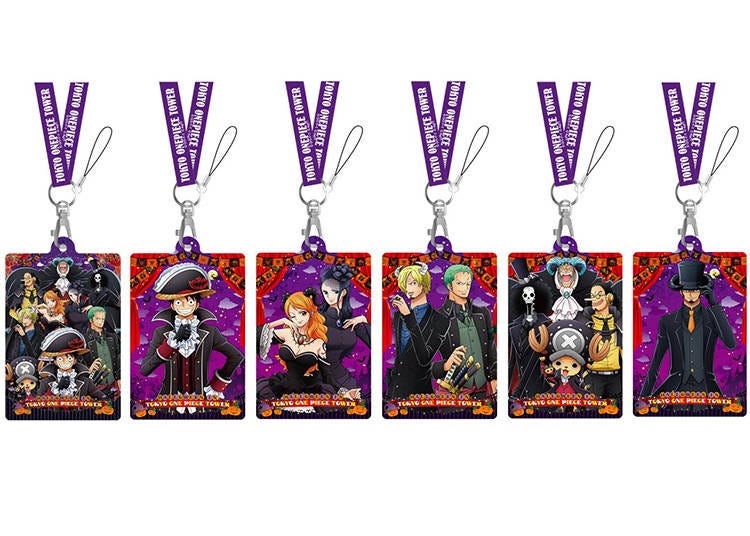 Ticket holders, 556 yen each (tax excluded)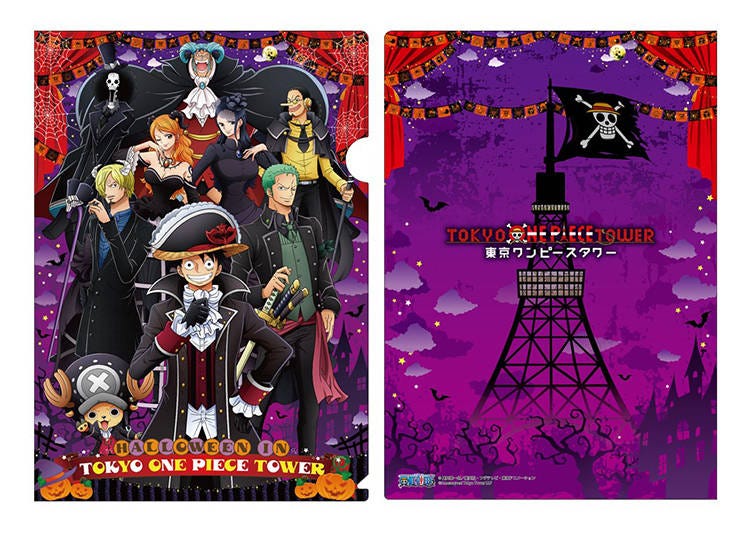 A4 clear file, 400 yen (tax excluded)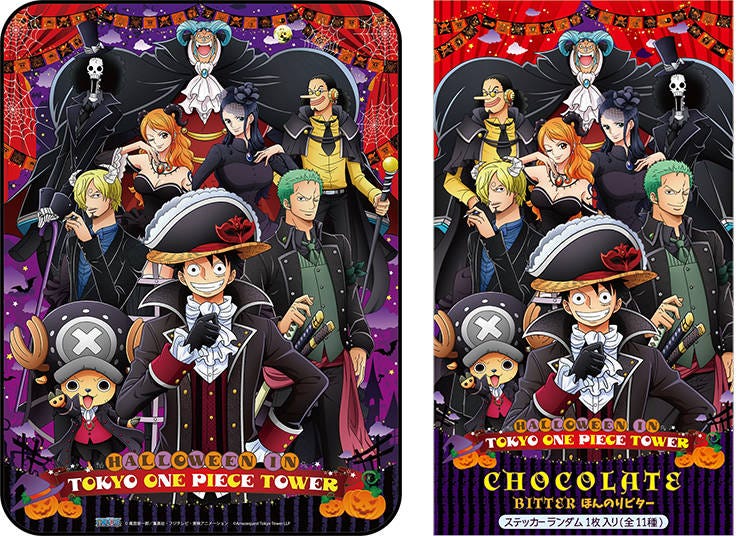 Blanket (left), 3,800 yen and chocolate (right), 600 yen (tax excluded)
Of course, you can also look forward to a Halloween-centric selection of limited and original One Piece goods! From charms to chocolate, the black-clad crew adorns many a merchandise treasure, available during the event only.

If you happen to be in Tokyo during September or October, do make sure to stop by Tokyo One Piece Tower and take part in the Straw Hat Pirates' colorful and spooky celebrations! Whether you're a fan of One Piece or not, One Piece Halloween 2017 is sure to make for amazing memories and a very special kind of Halloween! See you there!
*This information is from the time of this article's publication.
*Prices and options mentioned are subject to change.
*Unless stated otherwise, all prices include tax.