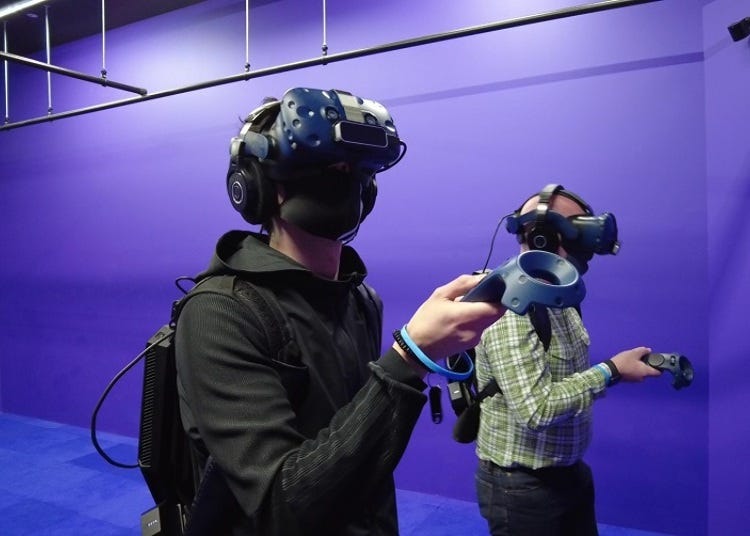 Tyffonium Odaiba in Odaiba, Tokyo, is the city's new virtual reality attraction. The most popular interactive adventures are "Kaiju Haven VR Adventure," where you will encounter Tsuburaya Productions' iconic monsters, and "IT Chapter Two: Carnival," where you'll lose yourself in the world of the horror movie "It."

Here, two international fans of Japanese games and anime report on their experience with these two completely different attractions!
What is the Tyffonium Magic-Reality Theme Park?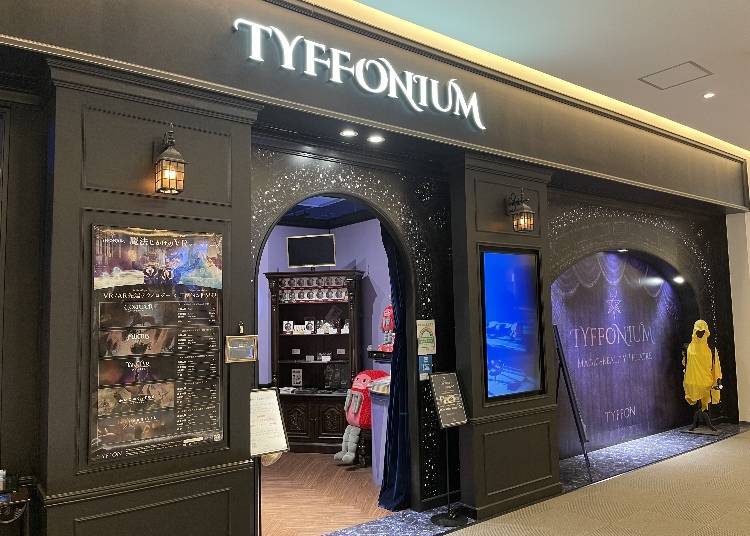 Tyffonium is an immersive theater operated by XR (Extended Reality) developer Tyffon. XR is a general term for technologies that combine and expand reality and virtual space, including VR (Virtual Reality), AR (Augmented Reality), and MR (Mixed Reality).

In Japan, these technologies are typically used in the medical and educational fields, but only Tyffonium uses them for entertainment.

As the only facility where you can experience Japan's cutting-edge entertainment, Tyffonium has patrons lining up even on weekdays.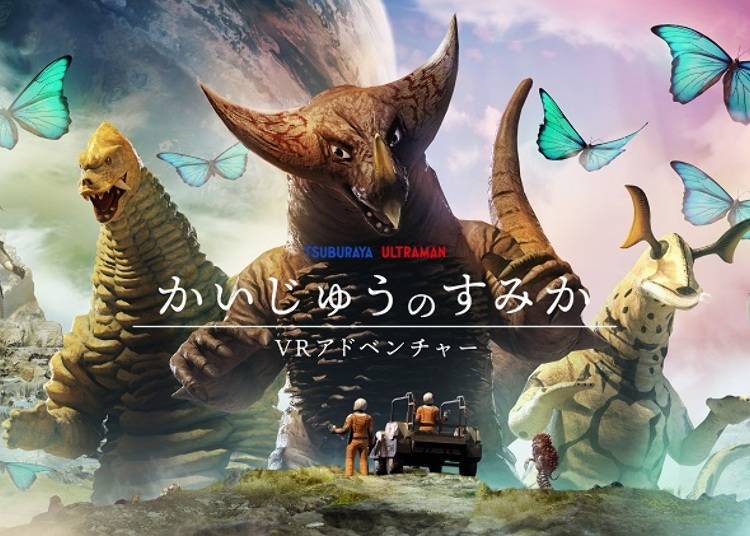 "Kaiju Haven VR Adventure" is an attraction that allows you to experience realistic monsters straight from Tsuburaya Productions' imagination.

You'll "ride" a state-of-the-art vehicle on an expedition to explore the paradise where the Kaiju live.

When you flash your exploration laser toward the giant monsters, you scan each Kaiju and collect their data. There are eight different routes, and you can encounter up to 12 monsters.

You won't know when, where, or which monsters you'll come across until they appear. Do your best and try to find them all!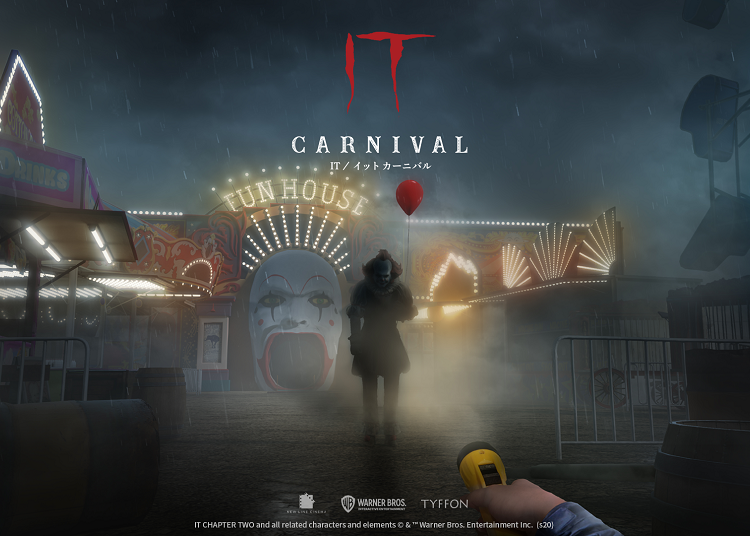 "IT Chapter Two: Carnival" is a "dark" VR attraction that lets you immerse yourself in the world of the horror movie "It," which has something of a cult following in Japan.

To find a missing child, you'll head to the familiar carnival from the main story and use a flashlight to explore the VR amusement park through the simulated night.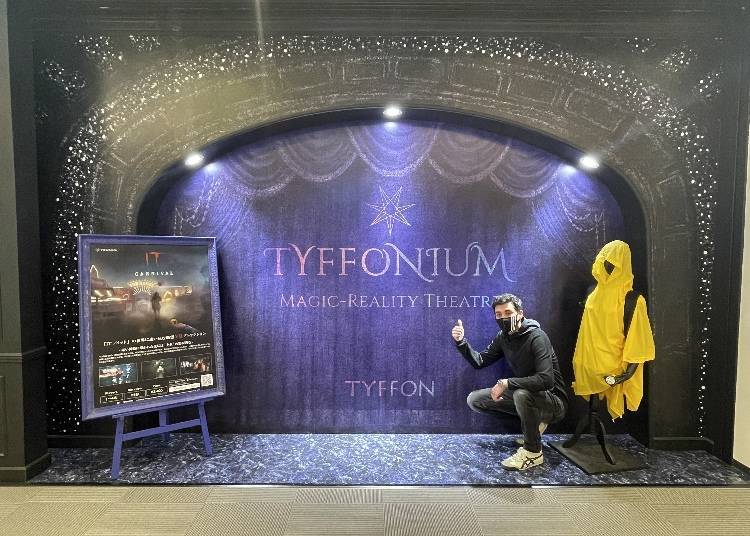 Esteban from Chile has loved Japanese games and anime since he was a child and is also curious about VR experiences.

He visited Tyffonium Odaiba and was excited even before entering exclaiming, "I'm pretty well acquainted with Japanese games, but didn't know there was this kind of XR theme park!"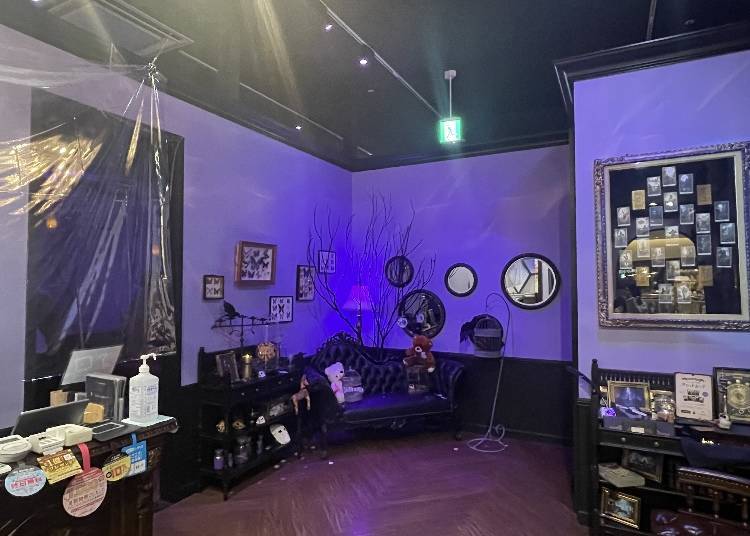 The purple interior light gives Tyffonium a mysterious atmosphere. Alcohol hand sanitizer is always available and the reception desk is blocked by a vinyl sheet, as measures against COVID-19.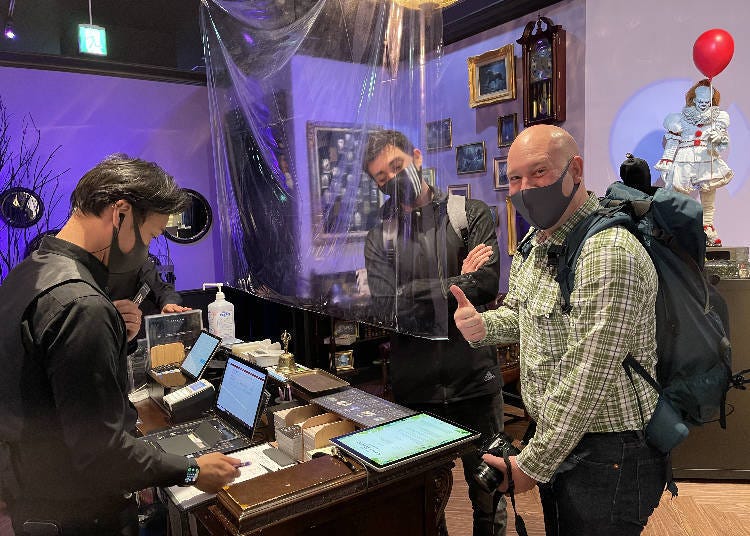 Tickets for the attraction of your choice are purchased at the reception area near the main entrance.

Same-day tickets are available, but start times are fixed, so there may be times when the desired time slot is unavailable. Making an online reservation in advance will ensure a smooth visit.

Here's our experience with "Kaiju Haven VR Adventure" and "IT Chapter Two: Carnival"!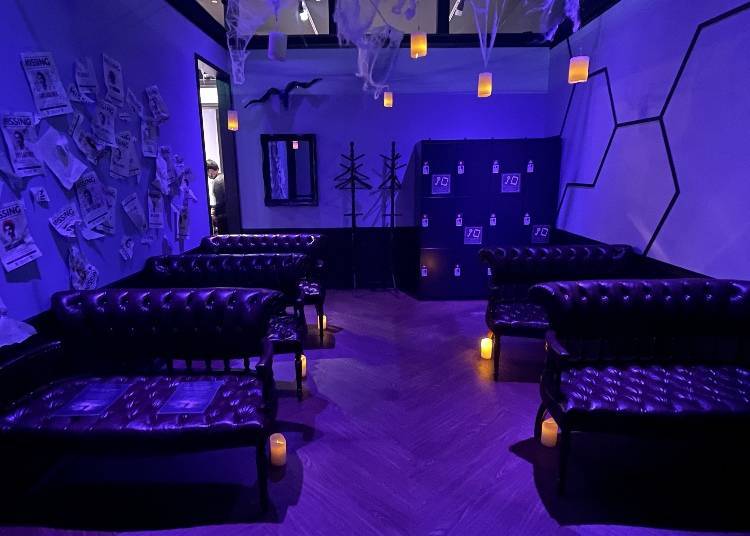 From the reception desk, you will be taken to the waiting room to wait for your scheduled start time. You can put your bag or personal items in the locker at the back of the room.

Your heart rate will already begin to rise as you wait quietly on the sofa in the deep, purple darkness and, sometimes, you'll hear the excited screams of other customers from within...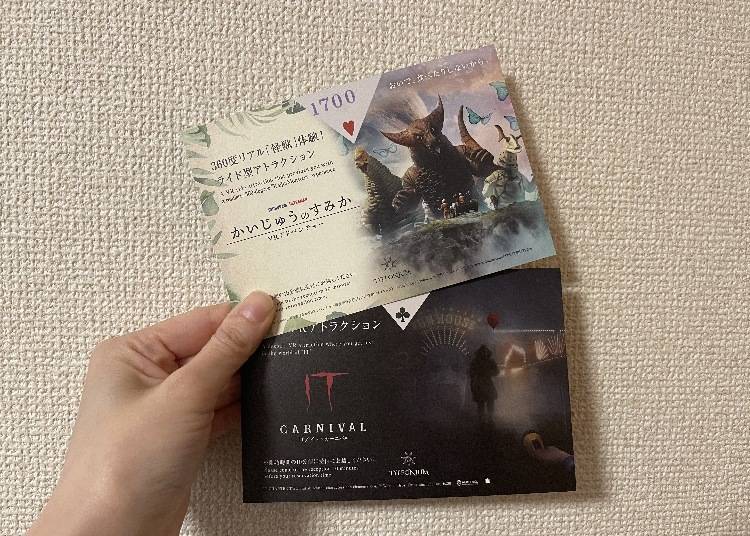 The start time and a symbol are printed on the ticket, so go to the attendant when your time and symbol are called (e.g., "17:00 Heart").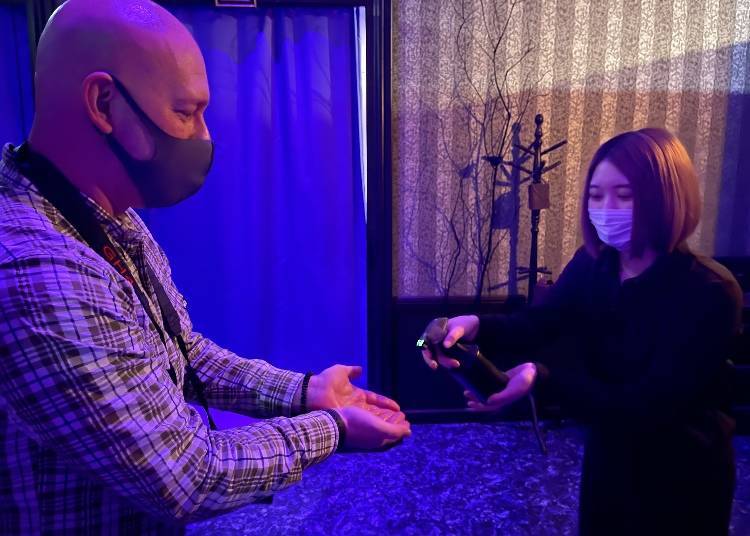 Before going in, hands are once again disinfected, and guests' temperatures are checked. Of course, all the staff wear masks.
Ender an immersive 360-degree world full of monsters! How many Tsuburaya Kaiju can you find?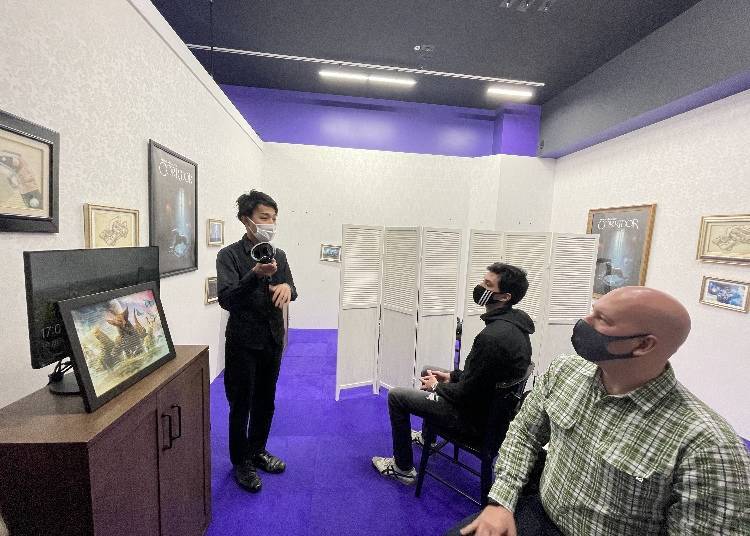 First, we went to the "Kaiju Haven VR Adventure." A staff member gave a detailed description of our mission before we began.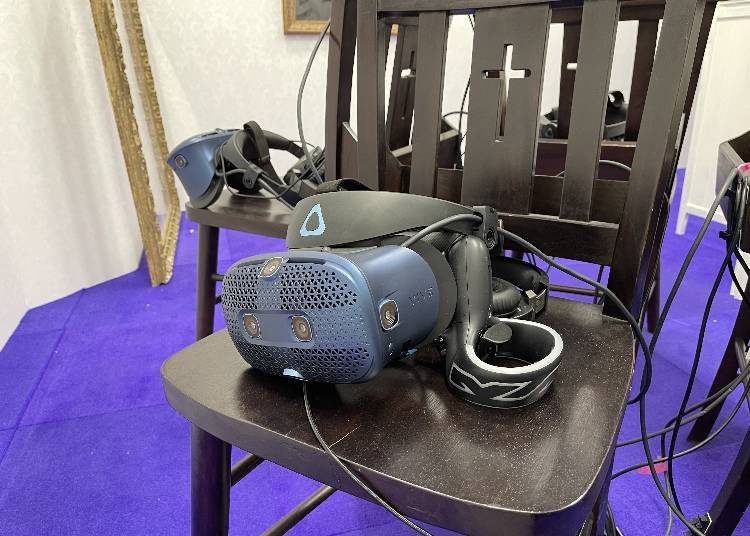 Your gear when entering the monsters' world in "Kaiju Haven VR Adventure" includes VR goggles and an investigation laser.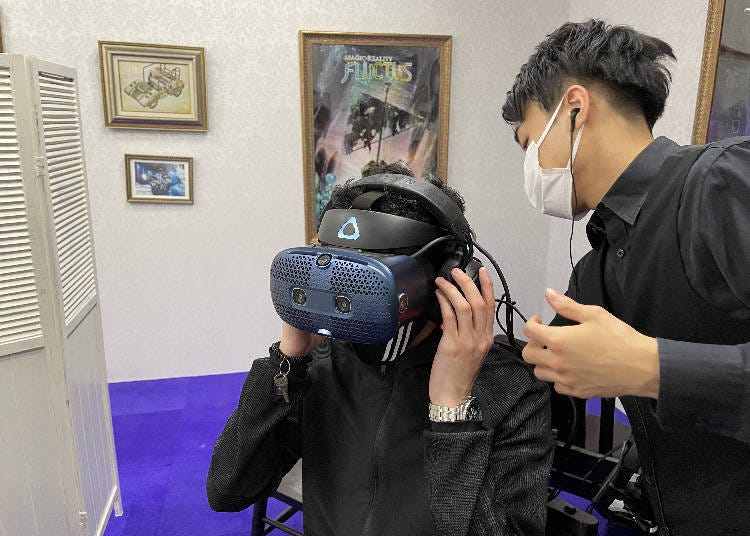 "Ultraman is popular in South America, and everyone in their thirties and beyond knows it from watching it on TV. I'm an Ultraman fan, too! I'm really curious about what kind of experience I'll have."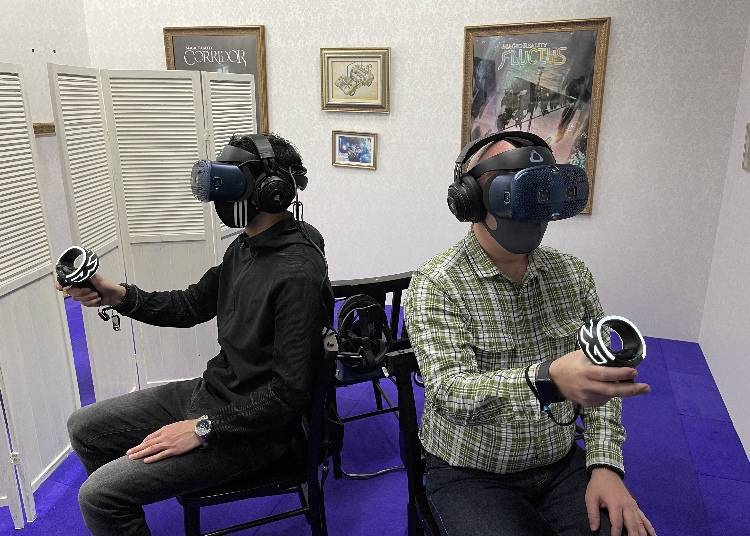 After boarding the virtual buggy, Esteban immediately checked his laser. Even before the adventure got underway, he was already totally into the immersive world.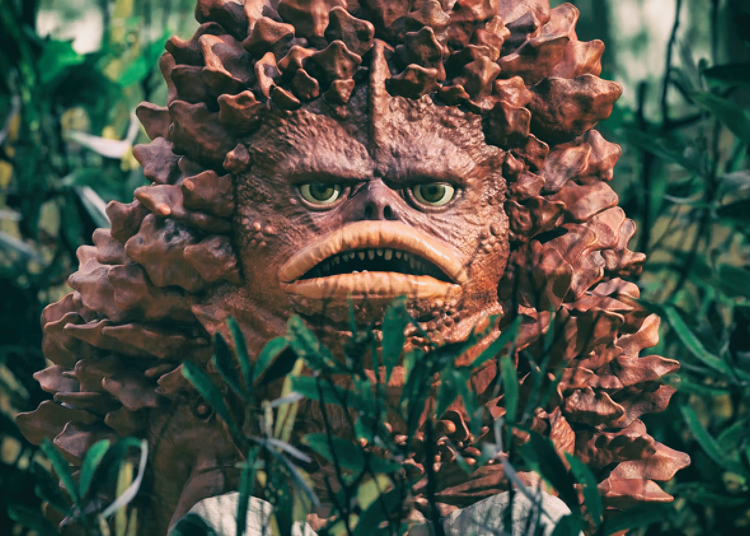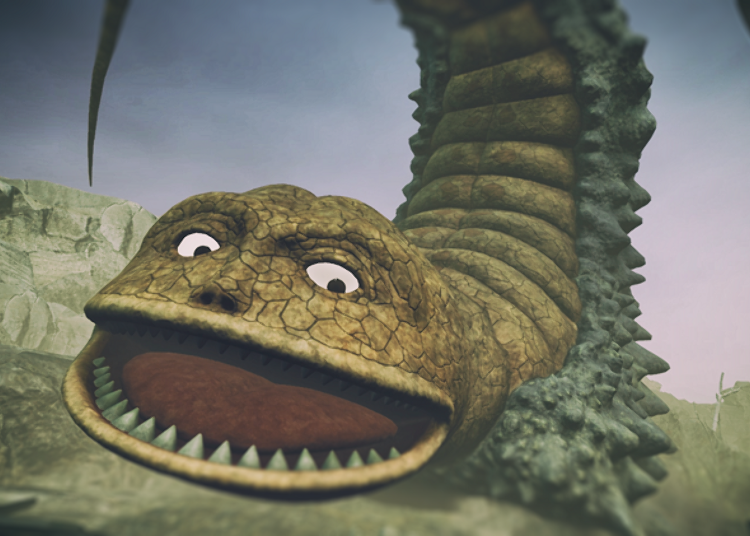 Your VR buggy travels from land to water and deep into a cave. As it's a fully immersive experience, Kaiju don't always appear in front of you, but approach from unexpected places – even overhead! The playful scenery is done in great detail and invites you to keep moving around to investigate your surroundings.

If you're able to continue scanning, your meter will reach 100% and data like the monster's name will pop up. Esteban enjoyed encountering monsters, occasionally yelling "Wow!"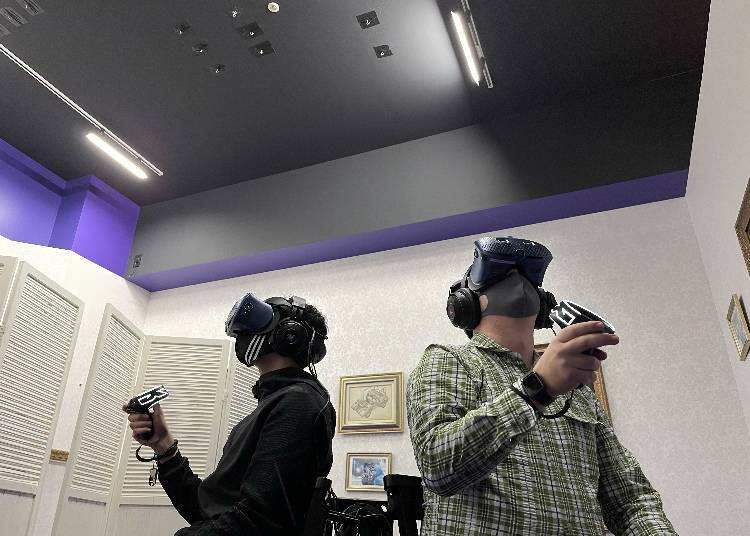 After about 15 minutes, we suddenly started looking upward. Esteban was shocked, saying aloud to his teammate, "What... whoa!? Huge!" But what did we see?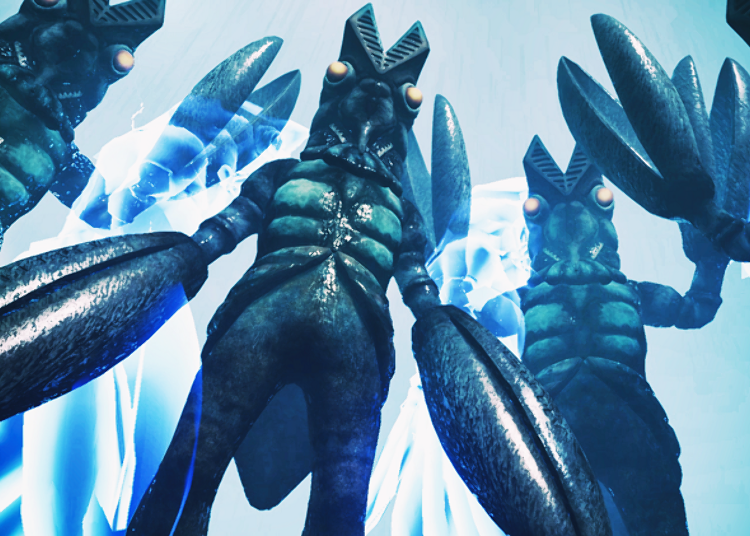 Alien Baltan, one of the most well-known Tsuburaya monsters, was approaching! The sight of multiple Alien Baltans towering over you is a bit overwhelming, but irresistible to fans!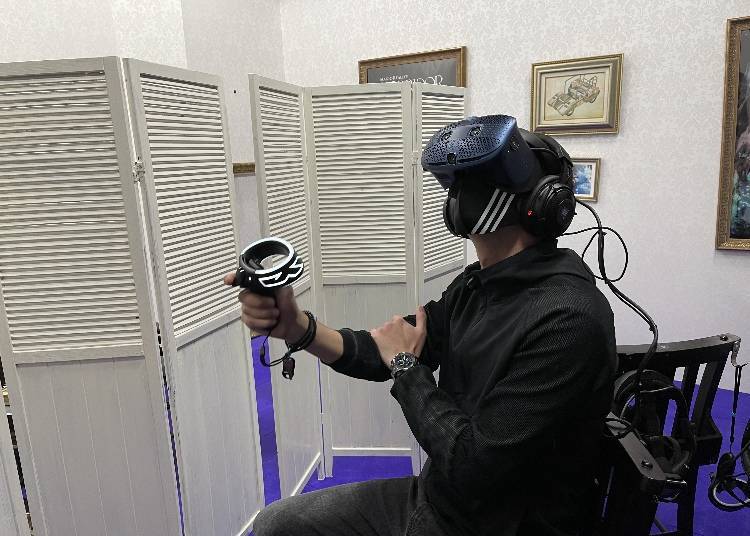 Esteban fires his laser scanner. The powerful impression left by the Alien Baltan doesn't seem to end!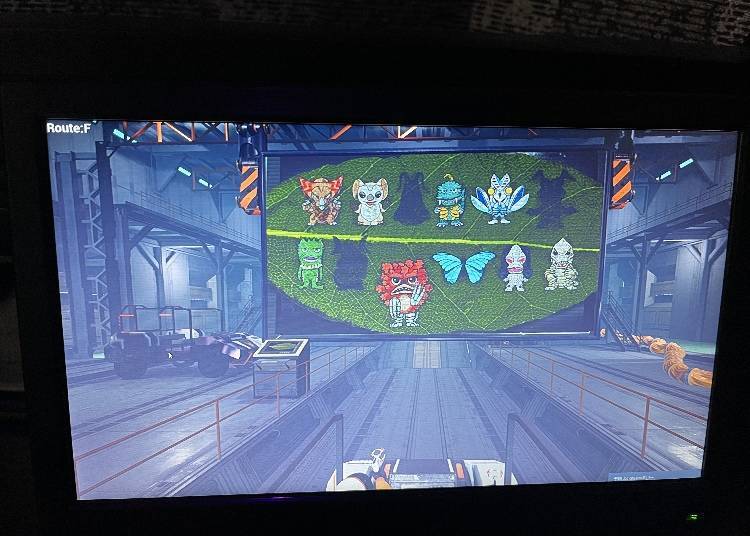 We found eight of twelve monsters. Judging by the silhouettes, more popular monsters still seemed to be lurking.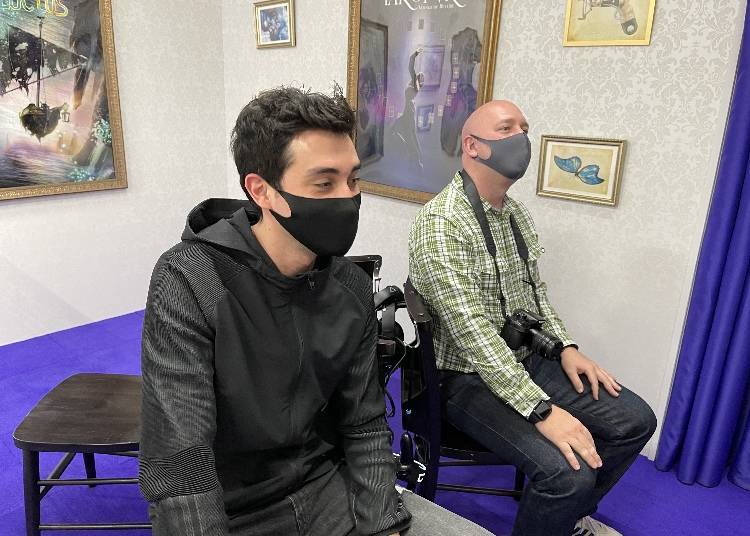 Afterward, Esteban was still in awe. "I'm happy just to enter a world full of monsters all around you, and I was so excited when they really just popped up in front of me! I didn't see all of them this time, but there are other routes to explore - I'd love to do it again in the near future." The soul of a collector who wants to get all twelve monsters will be ignited!
Experience screams and horror like never before in "IT Chapter Two: Carnival"!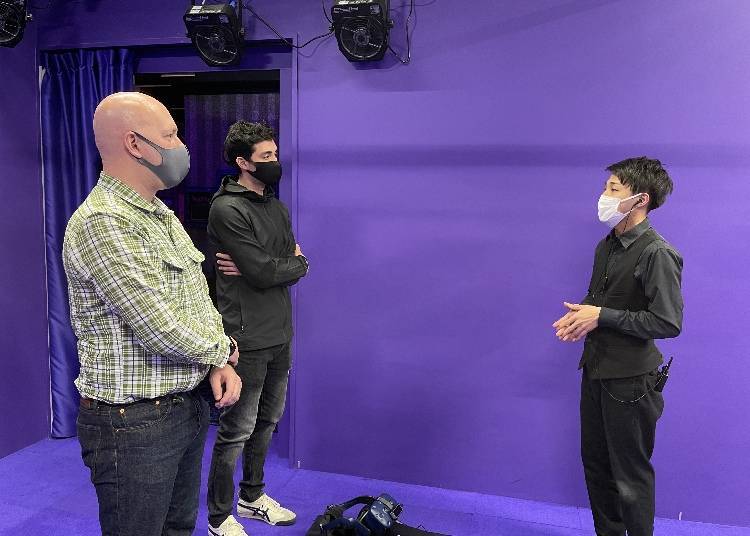 Next was the "IT Chapter Two: Carnival" experience. You will be guided to another room and, again, be given a thorough explanation by a staff member.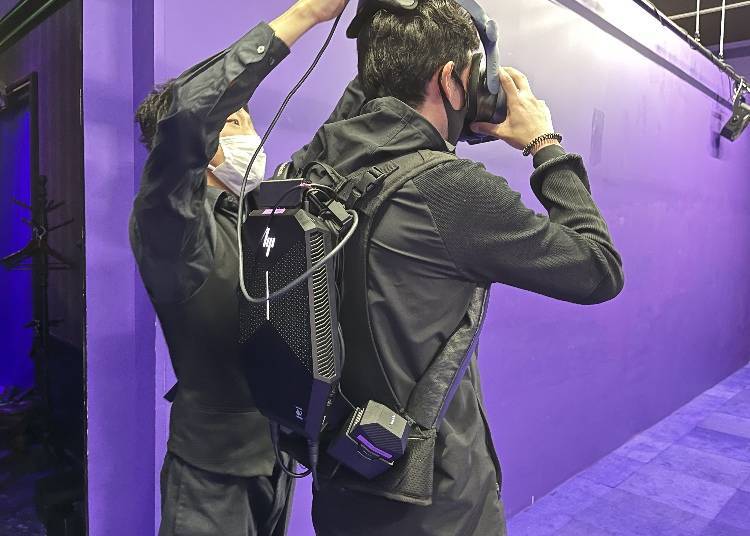 A new device is mounted on your back as you prepare to enter. When two or more people go together, they will be able to see each other in the VR world.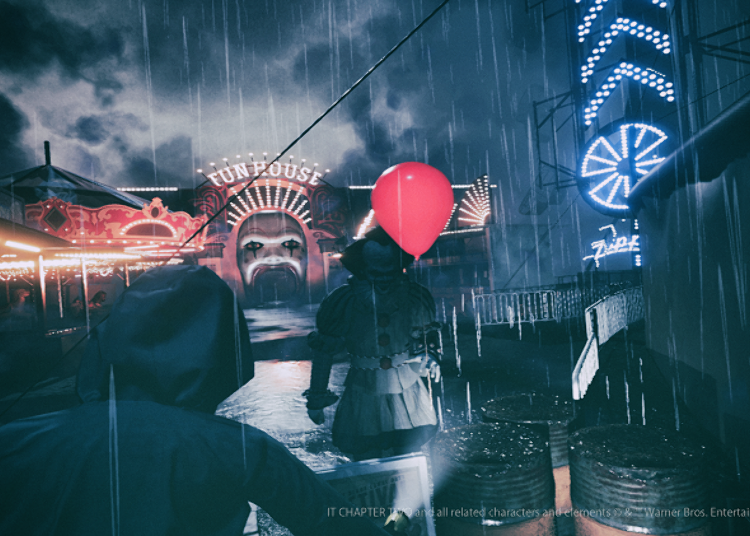 The mission of "IT Chapter Two: Carnival" is to find a missing boy in a yellow raincoat at a carnival at night. Just thinking of it made us nervous, but we continued on.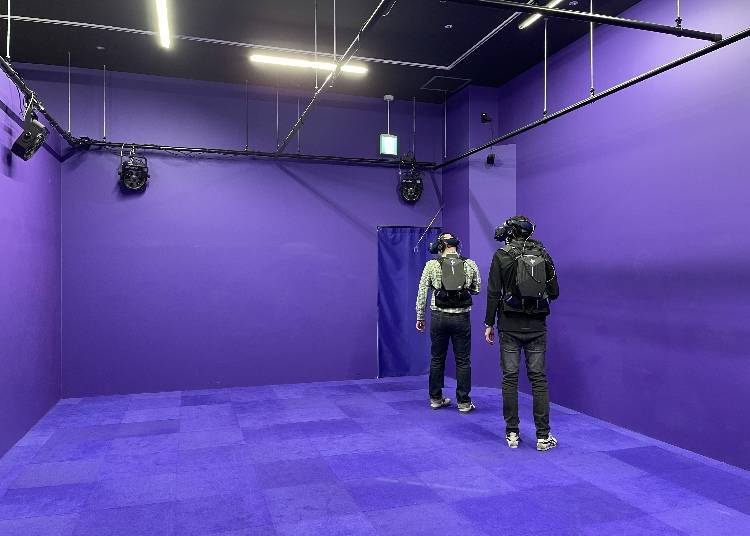 Even if you go with a friend, it's natural to be scared. Esteban carefully proceeded one step at a time, and was anxious not to be left behind saying, "Wait a minute!"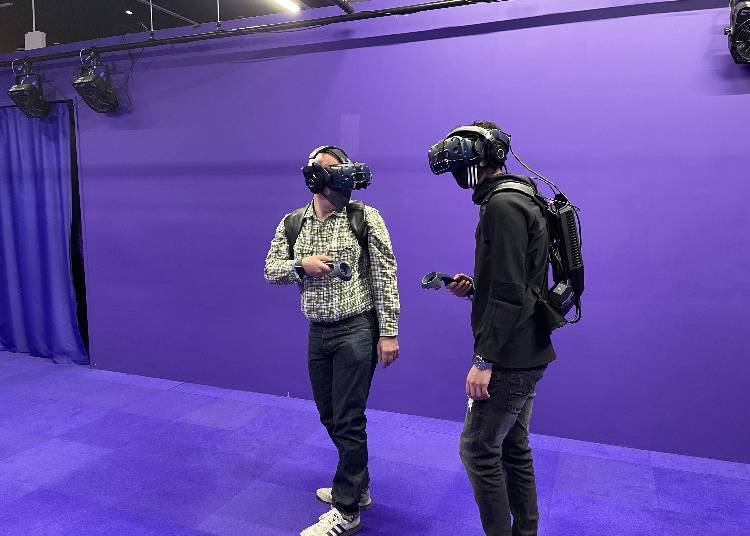 After walking for a few minutes, Esteban stopped and let out a surprised, "Whoa!"

There was a gust of wind and a rumbling. Built-in mechanisms cause the ground to really shake and the wind to blow which, in the world of XR, will intensify your fear.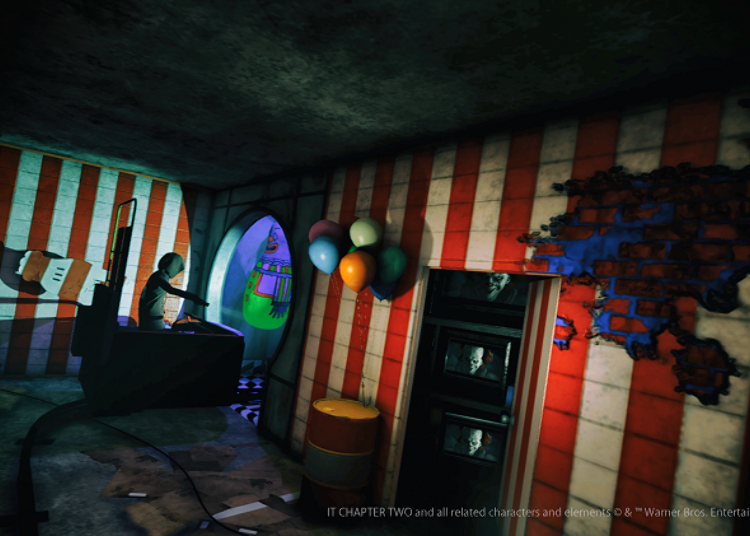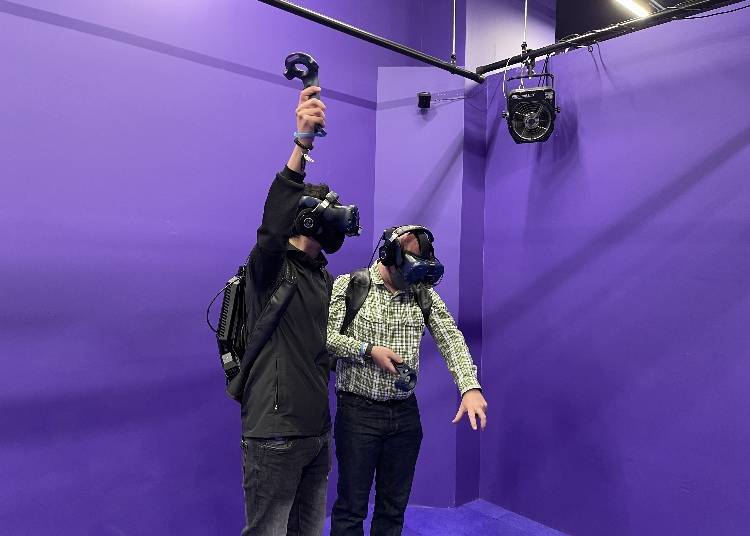 You'll take a heart-pounding walk through the back of the carnival, and the non-stop action will drive your nerves and fear to the max! With no regard for his real-world surroundings, Esteban shouted, "Oh!" "Whoa, whoa - stop!"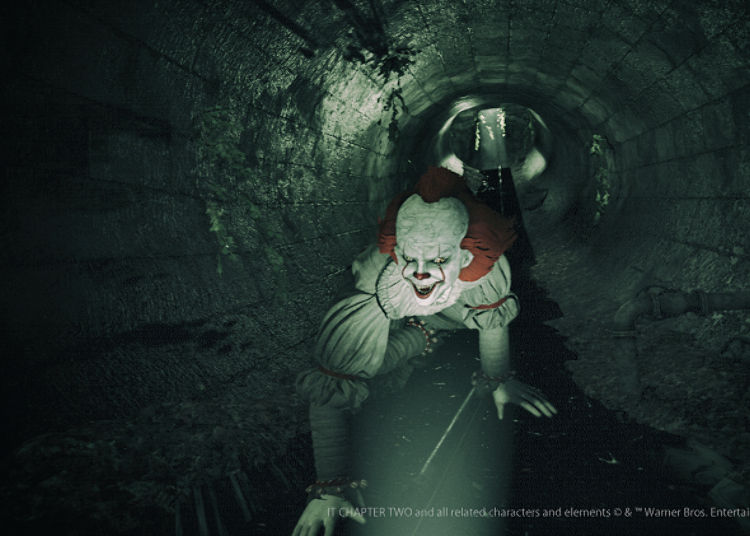 What's behind the carnival? Where's the boy? Experience for yourself to find out!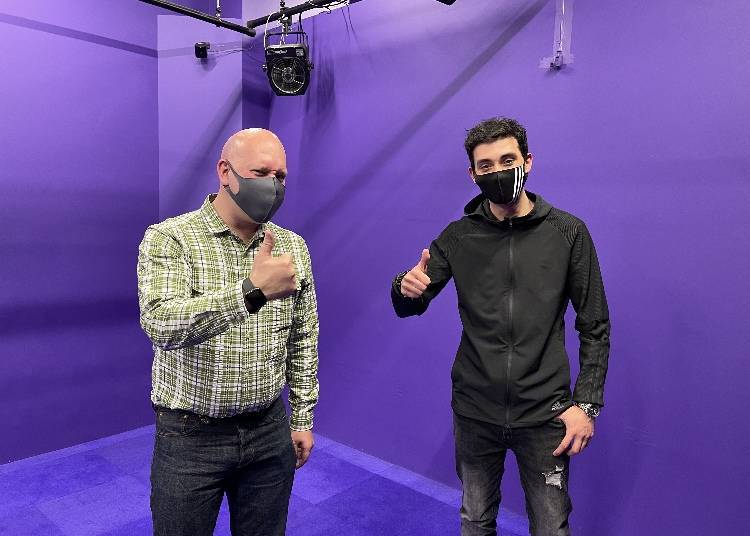 After exiting the horrifying carnival, Esteban was stunned. In the photo taken afterward, he still looked a bit out of sorts. But how terrifying was it?

"I was really scared! I'm usually pretty cool and don't shout out loud, but unlike a haunted house, this was an experience that made me feel like I'm actually in that world. The level of detail in the images was just incredible - so realistic. It's the high-level technology that's so 'Japan,' too. I was a bit scared - but really impressed."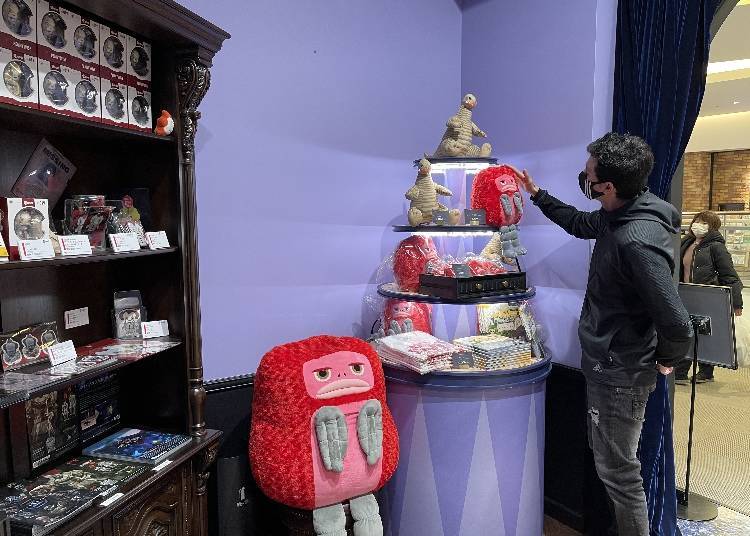 Tsuburaya Kaiju souvenirs are available in the gift shop and there are many adorable items like the stuffed Pigmon.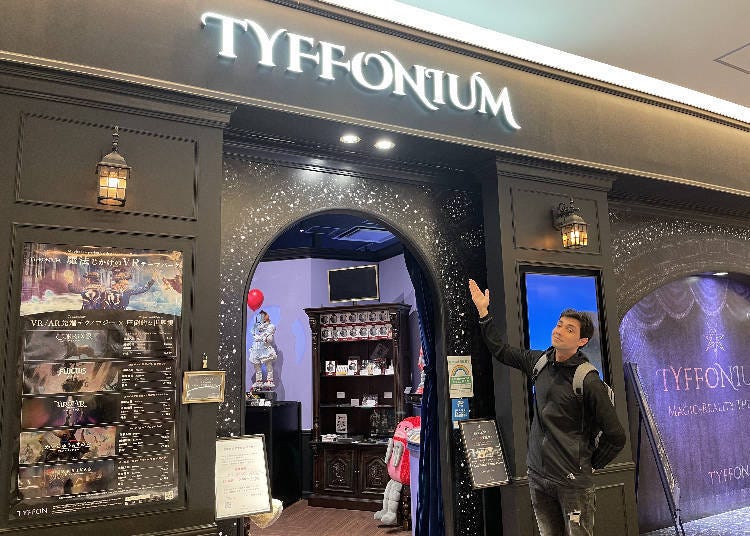 "Odaiba is a popular tourist destination, but I didn't know there is such a wonderful theme park here, in addition to the Gundam statue and shopping areas! 'Kaiju Haven VR Adventure' has a variety of monsters, and even children will be delighted by it. 'IT Chapter Two: Carnival' is interesting if you come as a couple or with a group of friends. And since each experience is less than 30 minutes, you can easily do more than one!"

Esteban was impressed, continuing, "I'd definitely recommend it to friends back home!"

Even transcending language barriers, you'll enjoy XR theme park Tyffonium and it's an exciting experience you're sure to repeat!


"Kaiju Haven VR Adventure"
・Number of participants: 1 to 4 people
・Time required: Approximately 25 minutes
・Recommended age: 7 years old and up *Under 13 years old must be accompanied by a parent or guardian with parental consent
・Tickets: online reservation 2,200 yen; in-person 2,400 yen

© Tsuburaya Productions © Kaiju Haven VR Adventure Production Committee (Tsuburaya Productions / TBS / Tyffon)


"IT Chapter Two: Carnival"
・Number of participants: 1 to 4 people
・Time required: Approximately 25 minutes
・Recommended age: 13 years old and up
・Tickets: online reservation 3,200 yen; in-person 3,400 yen
・Notes: Those with adverse reactions to strong light, intense sounds, high places, enclosed spaces, dark places, and grotesque depictions or who experience motion sickness or VR sickness should take caution.

IT CHAPTER TWO and all related characters and elements © & TM Warner Bros. Entertainment Inc. (s20)

* The information in this article is current as of March 2021. Please check the official website for the latest information.
* Please avoid crowds and take precautions against infectious diseases when you go out.
Address

DiverCity Tokyo Plaza 5F, 1-1-10, Aomi, Koutou-ku, Tokyo, 135-0064
View Map

Nearest Station

Daiba Station (Yurikamome)
5 minutes on foot


Phone Number

03-5579-6332
Written by: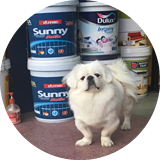 *This information is from the time of this article's publication.
*Prices and options mentioned are subject to change.
*Unless stated otherwise, all prices include tax.
Limited time offer: 10% discount coupons available now!