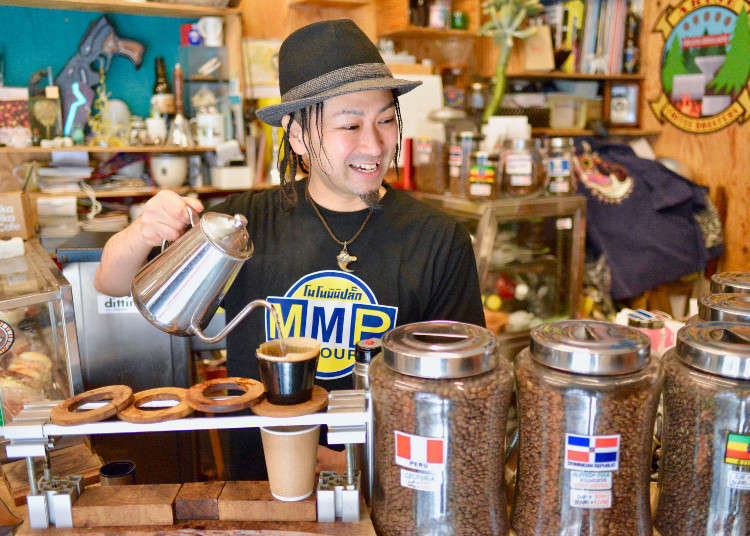 A recently trendy area, Kiyosumi Shirakawa is a laid-back café-lovers paradise and answer to the mainstream coffee shops.

Although its café heritage isn't necessarily new, the area garnered interest after Tokyo's first Blue Bottle Coffee opened its doors in 2015.

Now, in addition to some of the popular chains when have since set up shop, a number of private cafés continue to attract coffee aficionados and tourists alike, becoming quiet spaces to relax while seeing sights on Tokyo's east side.

We visited three popular private cafés and share what they're all about below!
Kiyosumi Shirakawa: an area famous for its Tokyo café street!
Kiyosumi Shirakawa is one of the most noteworthy places on Tokyo's eastern side. There are a lot of old-fashioned streets where there is a casual, laid-back vibe, with general stores dotting the town and a gallery displaying modern art. On weekends, it becomes a popular spot with locals who stroll around its streets.

It is also known as the origin of the so-called "third wave" new coffee style, ushered in when this quiet town became the first in Japan to receive Blue Bottle Coffee in 2015. Although Blue Bottle continues to be a major draw to the area, there are many other shops where you can drink unique and delicious coffee.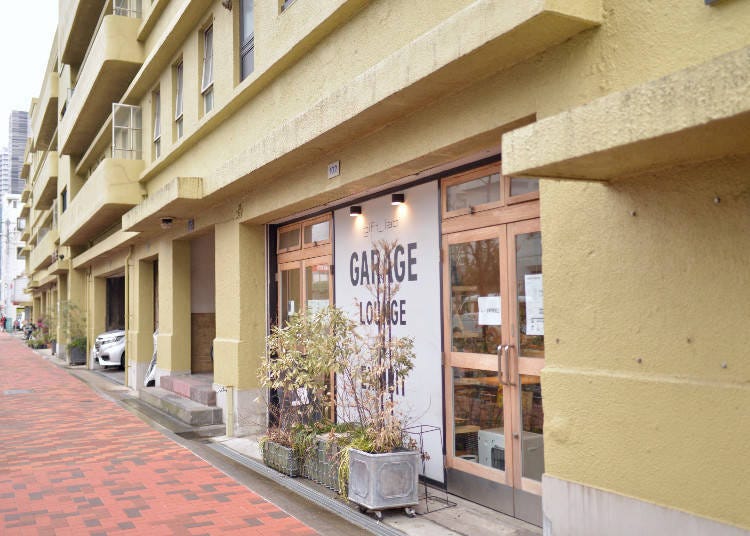 A space to stimulate your creativity
Our first caffeine stop is at Gift_lab GARAGE, which is a 2 minute walk from Kiyosumi Shirakawa Station. The café opened in 2014 on the first floor of a multi-family residence, which was built about 90 years ago.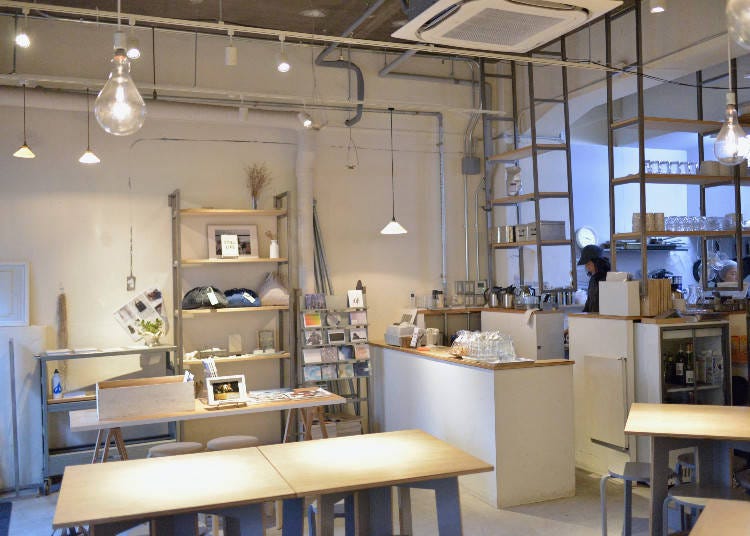 The interior design was originally handled by two people who formed the original design unit known as Gift_. The company is said to be used for a variety of industries such as cafés, design offices, gallery shops and events, and the café space is stylishly reflective of this.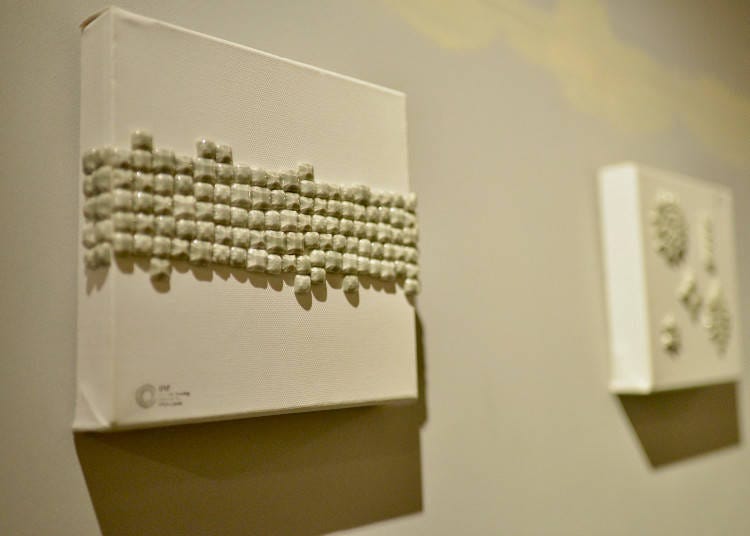 The walls are adorned with sensational designs.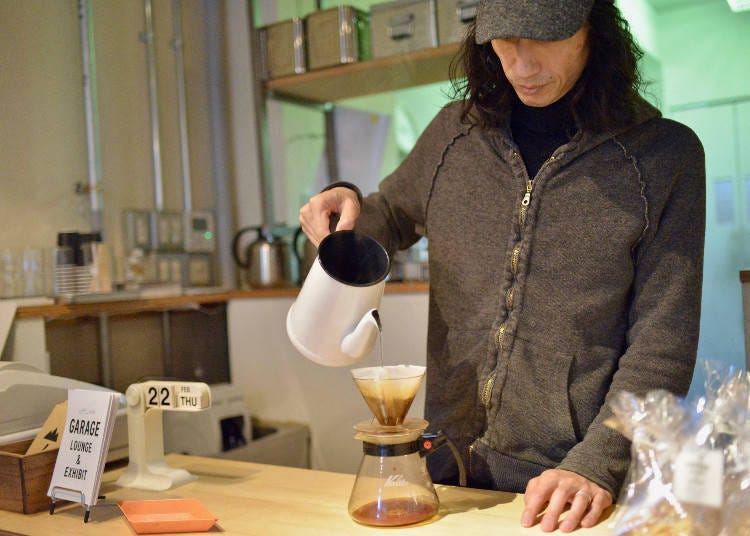 The café serves up a straightforward menu, with only two styles of coffee served - based on either deeply or lightly roasted beans brought in from Obscura Coffee Roasters, Sangenjaya's famous coffee bean shop.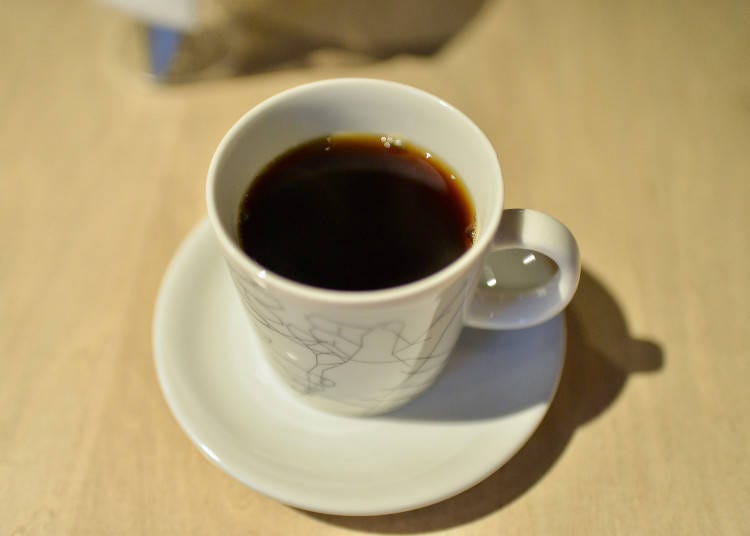 In each cuppa you can feel the satisfyingly deep aroma of the beans - even in the lighter roasts. Sip slowly as you relax: you'll notice that over time, the flavor spreads across your palate, characterized by a refreshing acidity.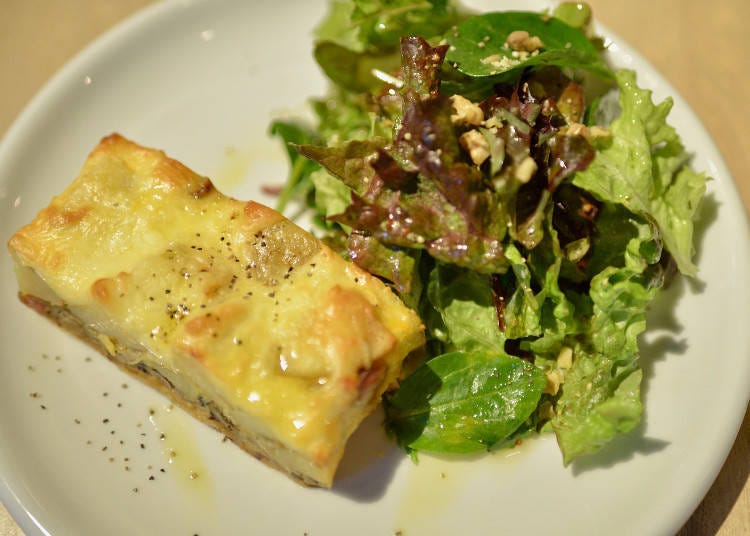 In addition to coffee, there are a variety of lunch options and desserts available. Especially popular is their quiche, in which seasonal seasonal ingredients are served together.

While you're strolling around the area, do consider dropping by and enjoying a cup of coffee here, where that sense of conversational distance between guests seems to melt away in a fun way.
ギフト・ラボ ガレージ(gift_lab GARAGE)

Address

東京都江東区白河1-3-13 清洲寮102

Phone Number

03-3630-1201

Business hours: From 12:00 to 19:00 (last order is 18:30)
Holidays: Tuesdays and Wednesdays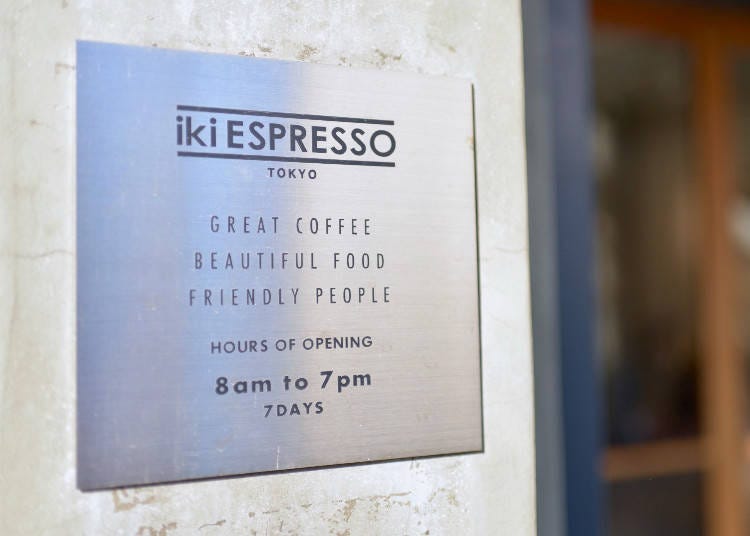 Enjoying coffee, Oceanian style
Iki Espresso moved to Kiyosumi Shirakawa in 2016 from the laid-back beach side town of Chigasaki in southern Kanagawa Prefecture. Owners Teru and Kim Harase wanted to create a café that embodied the same kind of Oceania style of their New Zealand roots.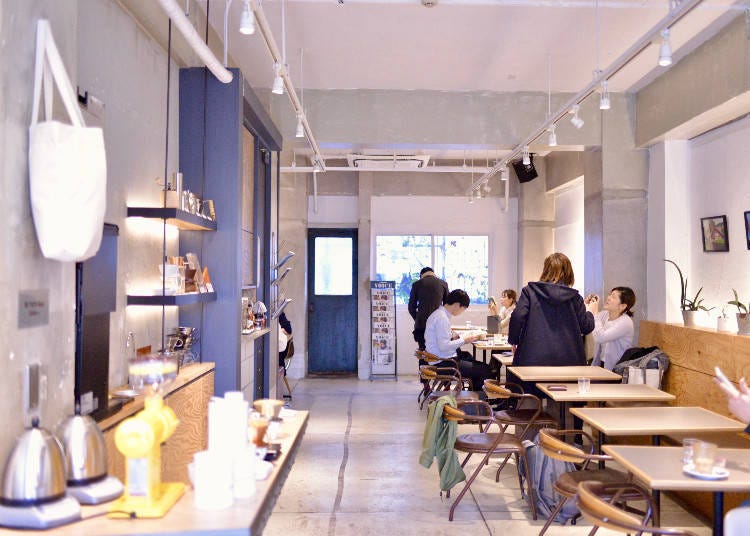 Flat white, one of the drink options, is quite popular on the Oceania side. Single espresso is made with ample foamed milk in a manner similar to cappuccino, but with more emphasis on the milk flavor; it's creamy and delightfully easy to drink.

You can feel the sweet milk flavor with small bubbles punctuated at the same time as the fresh bitter taste of espresso. It's no wonder that Iki Espresso uses their own roasted roast beans to ensure satisfaction.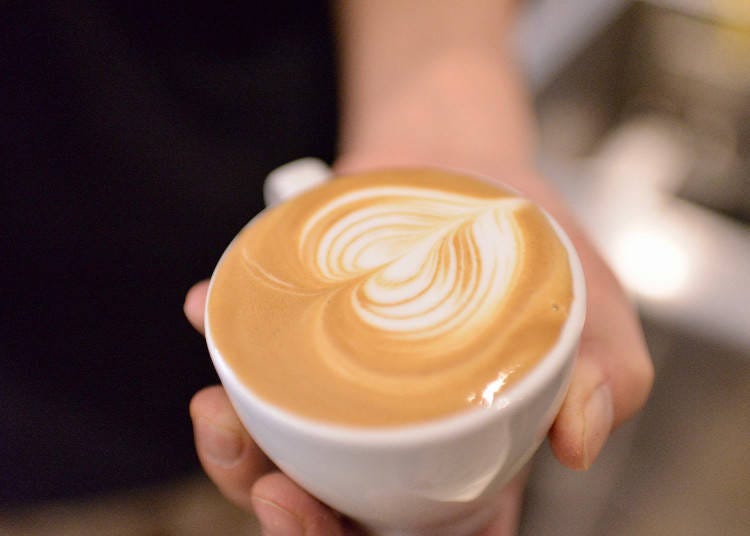 There is also an option called a "Long Black" which together with the "flat white" is a style commonly found in Oceania. A double shot of espresso served together with a separate cup containing hot water; guests add the espresso to the hot water themselves to the concentration of their liking, resulting in a beverage resembling an Americano - but with an emphasized punch of the roasted beans.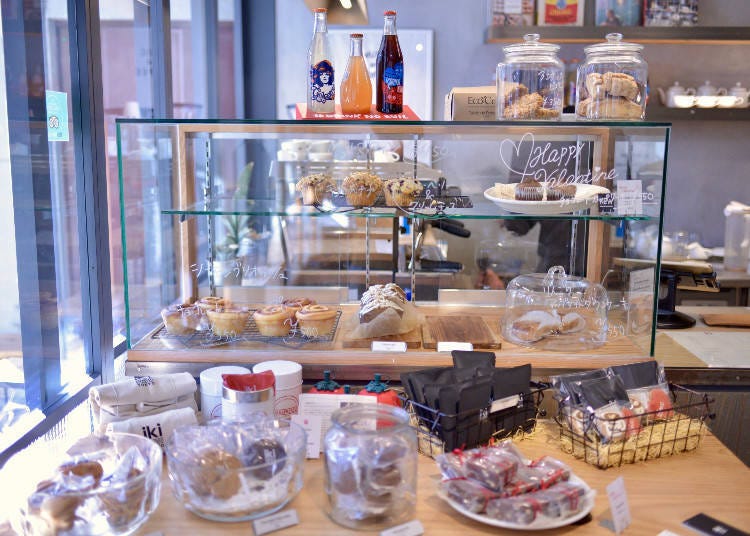 Iki Espresso offers a fairly substantial meal menu as well as dessert options. If you're looking to enjoy both coffee and a relaxing bite to eat, this is the spot for you: you'll enjoy the delectable dishes prepared fresh by talented chefs and pâtissiers.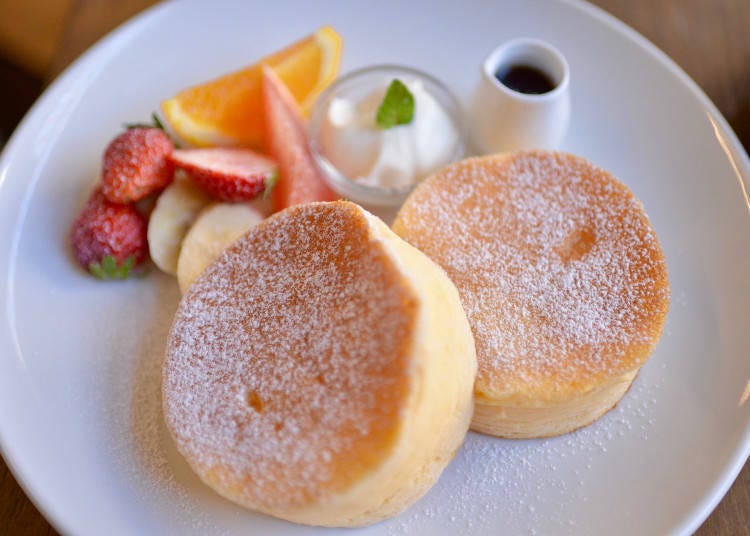 Ricotta cheese pancakes 1350 yen
Among the desserts, the Ricotta Hotcakes are particularly popular. The thick cakes are baked with care for 20 minutes.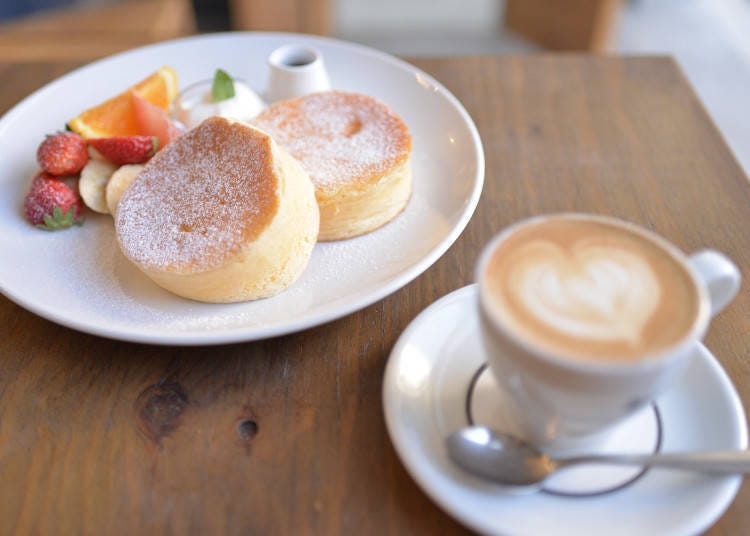 The volume seems perfect, but they're so scrumptious that when you put them in your mouth it feels like they vanish in a flash. It is also recommended as a light breakfast as it comes with fruits.
iki ESPRESSO

Address

東京都江東区常盤2-2-12

Phone Number

03-6659-4654

Business hours: 8:00 to 19:00
Holidays: Irregular holidays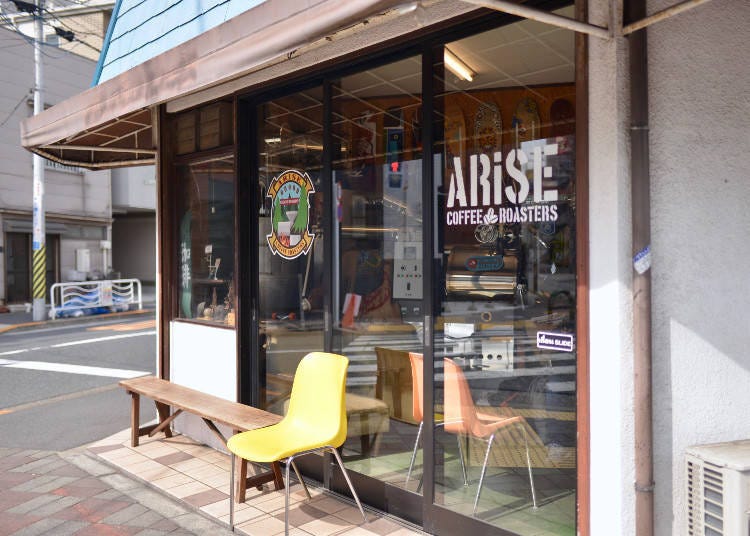 Connect with people over a cup of coffee!
The last place we'll introduce is ARiSE Coffee Roasters, a 5-minute stroll away from Kiyosumi Shirakawa Station.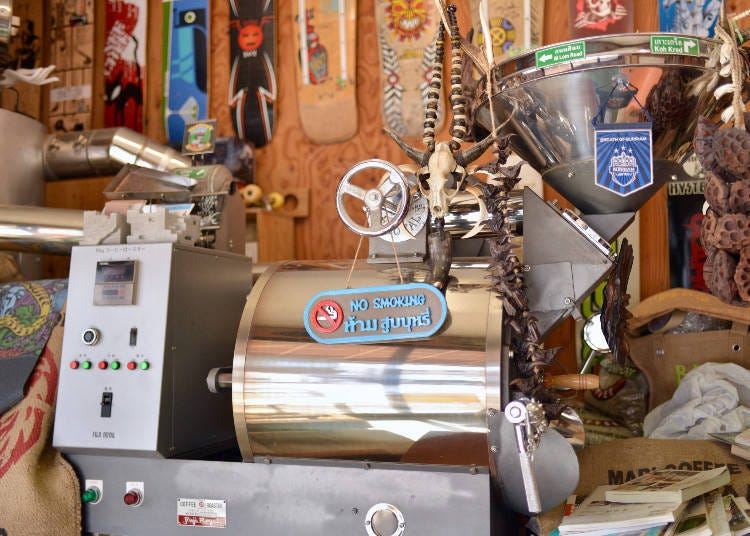 The first thing you'll notice is the shop's decor and warm vibe: skateboards and other trinkets decorate the walls, and in the background, Thai music flows about the shop. It is a unique space that'll leave you wondering about the story behind the shop's owner.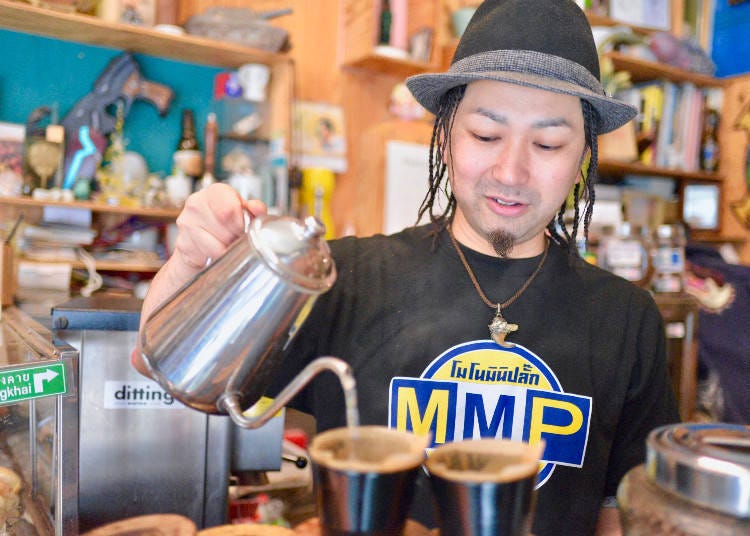 Owner Taiju Hayashi was involved in the launch of the popular coffee shop, Cream of the Crop Coffee, after more than 10 years' experience with a long-time traditional distributor. In the summer of 2013, he launched his own business and now has two shops, ARiSE Coffee Roasters and ARiSE Coffee Entangle.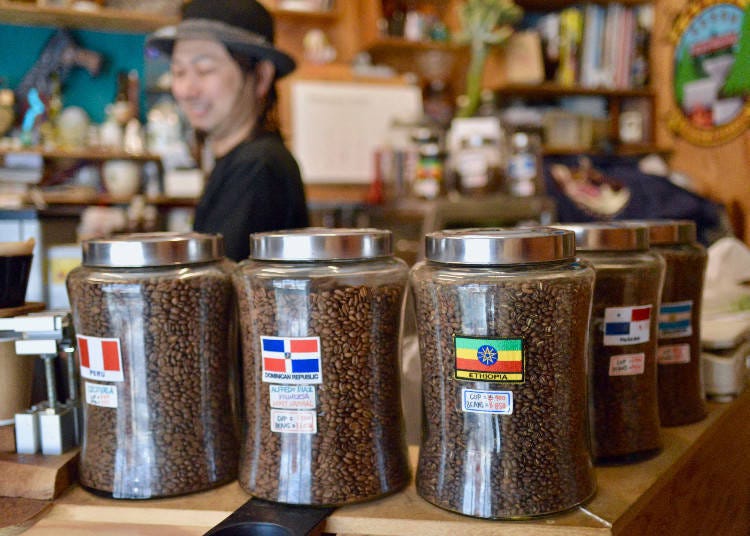 About 10 different lines of coffee beans are available, including Colombia, Ethiopia and Dominica.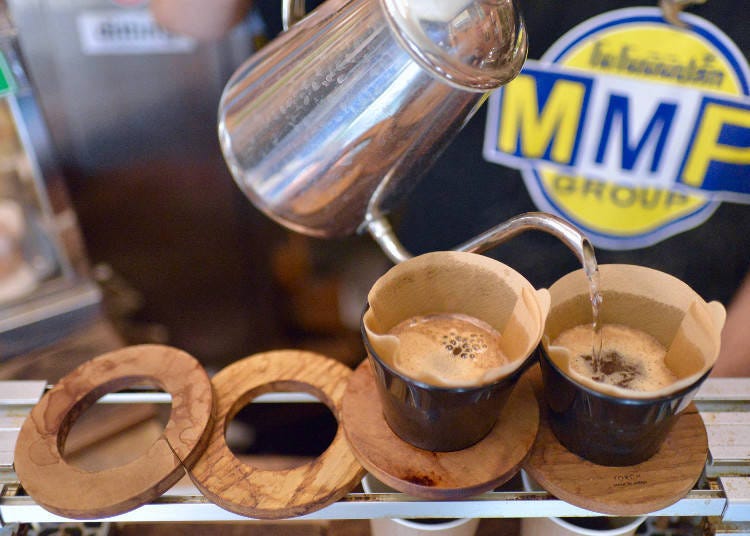 Here the coffee beans are roasted in a way allowing you to fully feel the original flavor of the bean. The Ethiopian beans here spread a fruity acidity in your mouth, and you can feel the sweetness like strawberries in beans from the mountains of Dominica.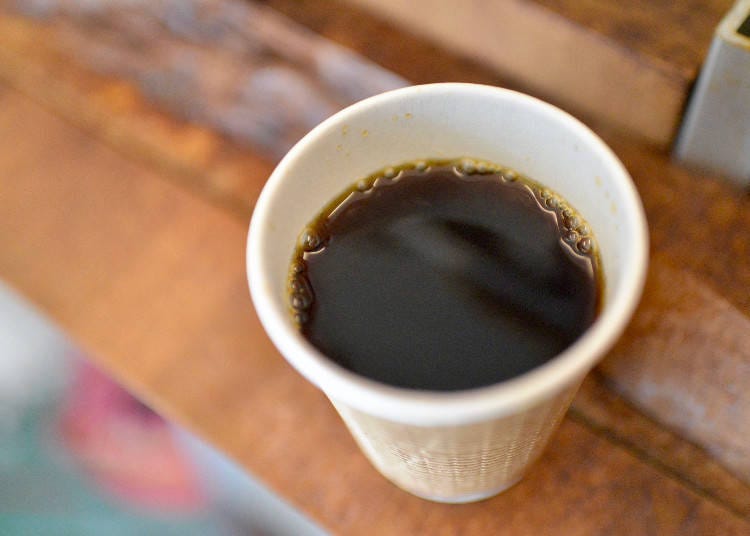 What I felt here is that while the coffee is quite good, but the owner Hayashi is a charismatic people-person.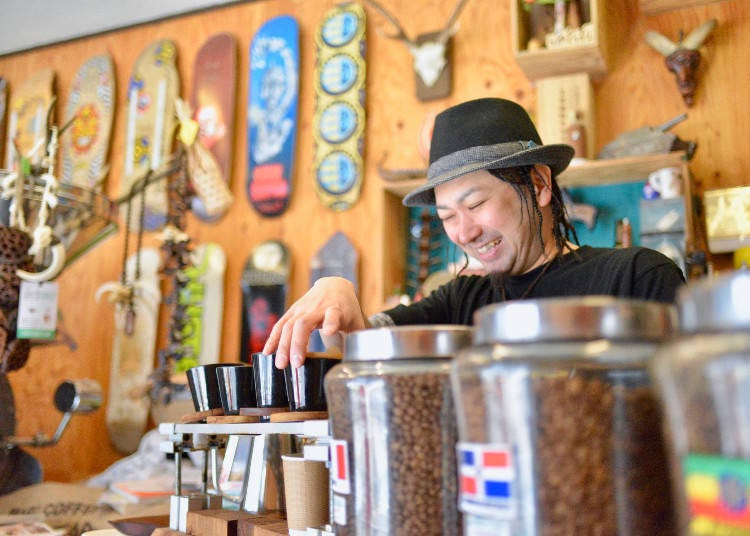 He greets each guest who visits and speaks with them kindly, making for a very warm atmosphere and enjoyable time. It's one of those cafés that you'll remember for a long time - and where you'll feel like going again.
アライズ コーヒー ロースターズ

Address

東京都江東区平野1-13-8

Phone Number

03-3643-3601

Business hours: 10:00 to 18:00
Holidays: Monday
Chain coffee houses indeed provide the kind of taste consistency and atmosphere that you'll enjoy, but sometimes there's just something about the charm, energy and aroma of a neighborhood café that's so inviting - characteristics reflected in their coffee cups. When you're in Tokyo and strolling around Kiyosumi Shirakawa, do take time just to sit with a cup of coffee and relax for a spell!
*This information is from the time of this article's publication.
*Prices and options mentioned are subject to change.
*Unless stated otherwise, all prices include tax.