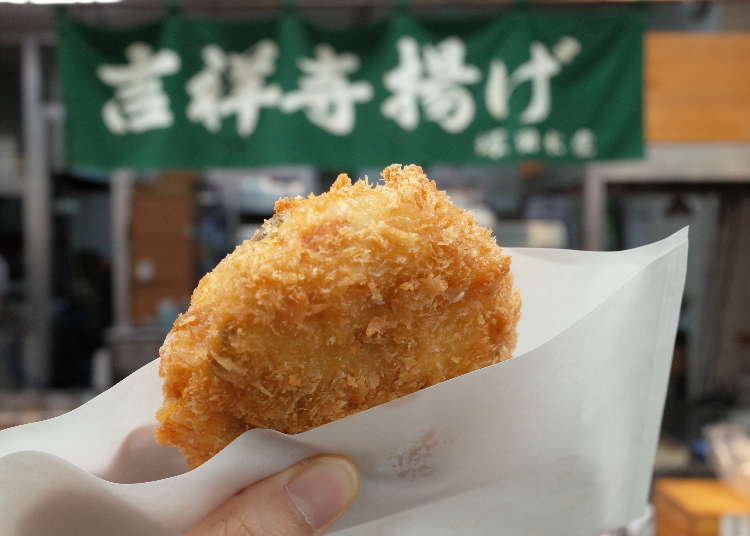 Kichijoji is one of those enigmatic neighborhoods in Tokyo that is both trendy and laid-back. Its wonderfully nostalgic atmosphere and its fun blend of traditional and modern shops invite both locals and tourists to leisurely walks and casual sightseeing. Especially Kichijoji's take-out gourmet spots have attracted a lot of attention recently. And what's better than exploring a neighborhood with a tasty take-out snack?

This time, we're showing you where the best of these "petit gourmet" hot spots are, offering amazing treats for less than 500 yen - around $5!
1. "Kichijoji-Age" at Tsukada Suisan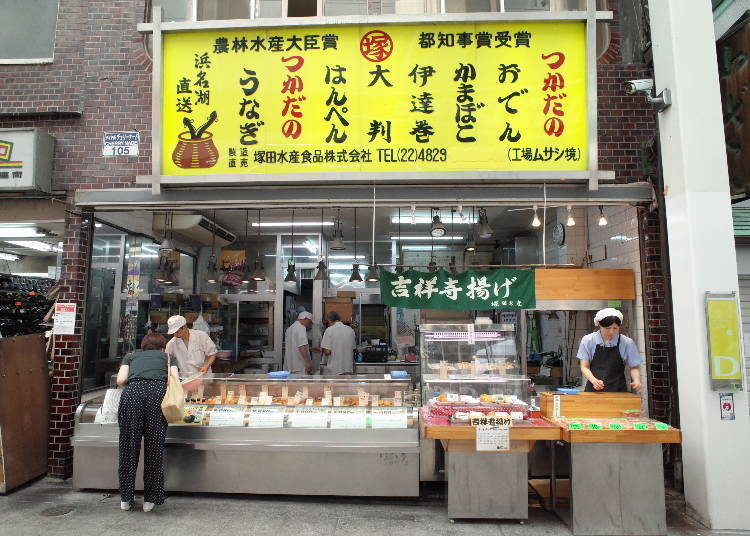 Tsukada Suisan is a store specializing on homemade oden, a Japanese one-pot dish that warms you to the core on a cold winter day. For more than 70 years, the shop boasts a natural flavor without any preservatives.

Look forward to a rich variety of about 35 different snacks and dishes, all homemade with plenty of skill, tradition, and a special focus on the perfect texture. All of those little delicacies have been created to be snacked on while walking around town and Tsukada Suisan boasts a large following of local fans of all ages.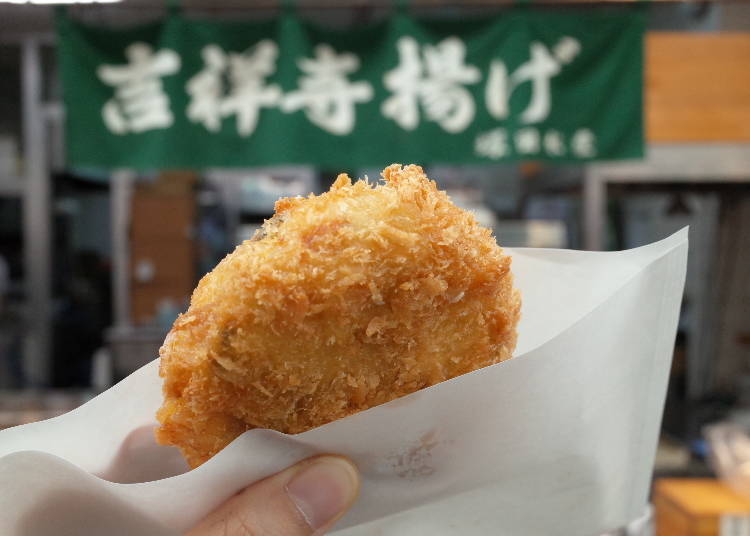 Part of the selection is "Kichijoji-Age" ("Kichijoji Fry," 4 kinds in total), which is our warmest recommendation. Filled with high-quality surimi (ground meat paste) made out of plenty of fresh shrimps, scallops, and other delectable ingredients, the deep-fried snack is perfect to nibble on while sightseeing.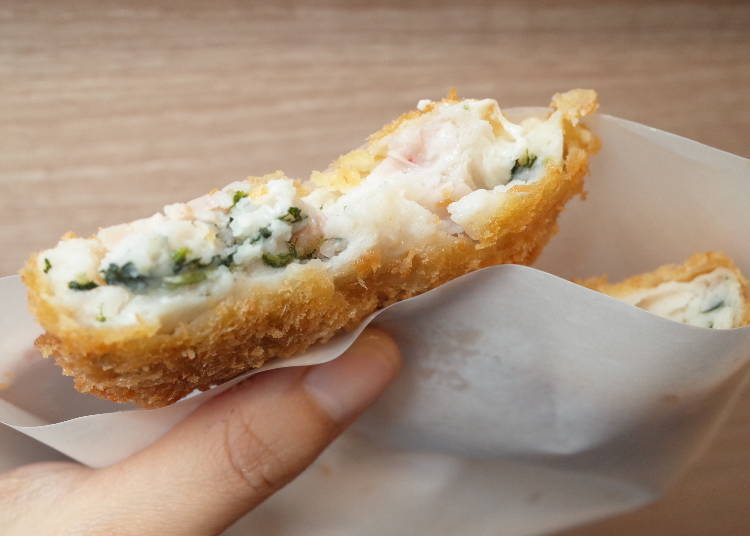 Especially sought-after is the Kichijoji-Age Cheese variety (162 yen, tax included). Just hearing that the surimi contains bacon, spinach, and cheese makes our mouth water!

It might look like a simple snack, but the harmony of crispy breading engulfing the fresh, juicy and wonderfully flavorful filling with its mellow finish is beyond words. From the first bite on, you'll find yourself craving for more and order a second serving before you know it! Paired with some side dishes, the Kichijoji-Age also makes for a satisfying main dish!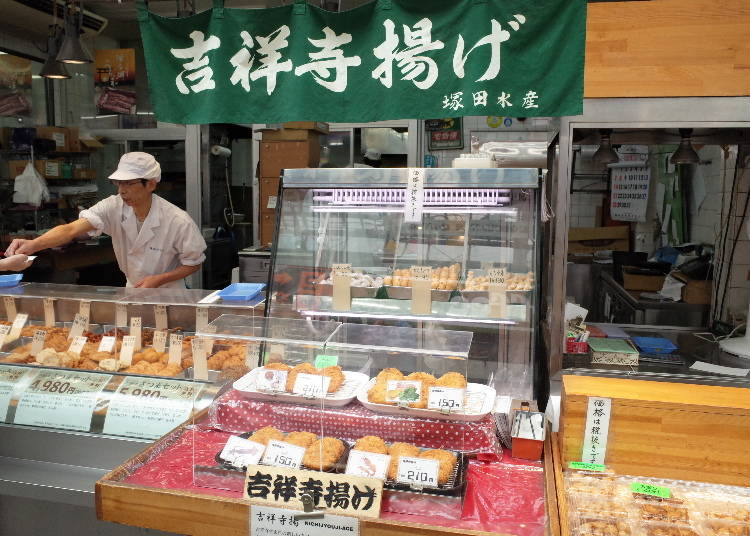 Tsukada Suisan also offers plenty of tempura delicacies, such as Tamanegi-Ten ("fried onion," 162 yen, tax included). If you plan on exploring the nearby Inokashira Park, these make great gourmet companions! Especially around New Year's, people crave Tsukada Suisan's many delights so badly, there are often long queues in front of the shop, but don't let that discourage you!
塚田蒲鉾店

Address

1-1-8 Kichijōji Honchō, Musashino-shi, Tōkyō-to 180-0004

Phone Number

0422-22-4829

Hours: 9:30 a.m. – 7:00 p.m.
Closed: January 1 through 3
Access: 2 minutes from Kichijoji Station
2. Delicious Crepes at Crepe House Circus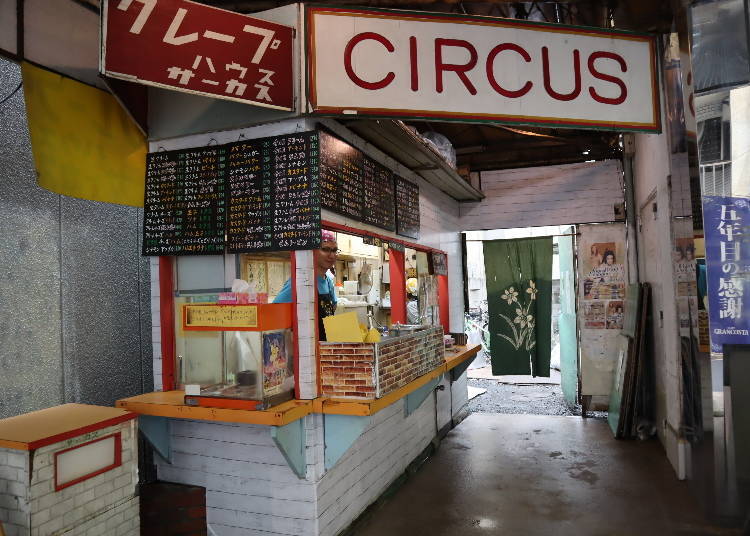 This year, the couple behind Crepe House Circus get to celebrate the crepe stand's 39th anniversary. It's a long-established spot that both young and old Kichijoji locals have a deep affection for.

Back when Circus was founded, crepe stalls were still a rarity in Japan. The couple behind it lived in France for a while, pursuing the way of the arts, and founded their crepe spot back in Japan because they "wanted to serve the authentic taste of France."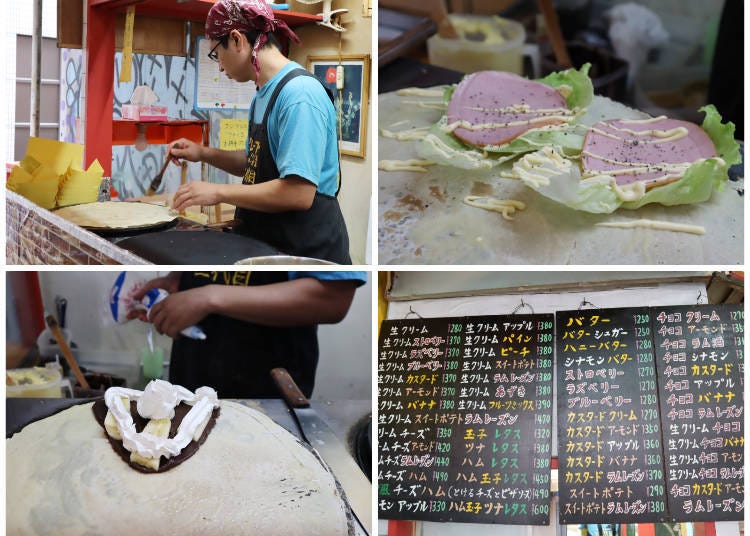 The major charm of their crepes is the fabric. After continuous trial and error, the couple managed to create an authentically French flavor that matches both sweet and salty fillings. The crepes are made carefully one by one right after the order comes in, fine-tuned to match the ordered filling to the point of sheer perfection.

And look at the size of these crepes! A little kid would pretty much disappear behind it!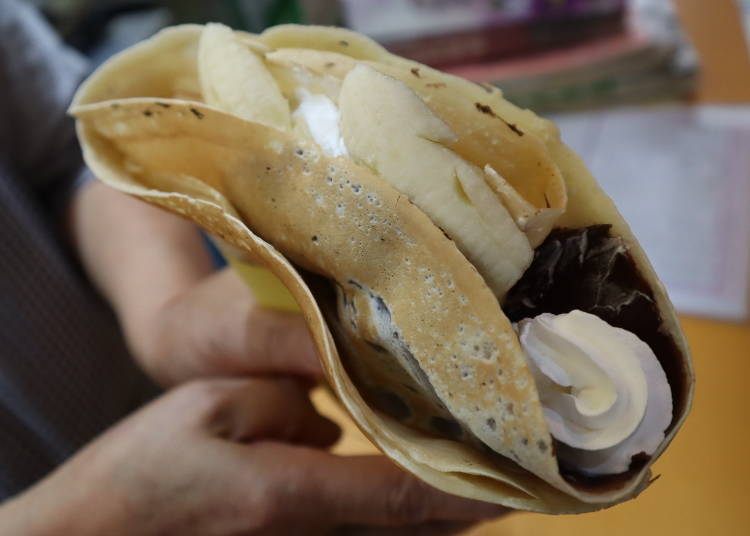 The most popular, long-loved crepe is the "whipped cream chocolate banana crepe" (440 yen, tax included). We hope the picture does its massive size justice!

Just like Circus' sign advertises "jumbo for little money," not only the crepe itself is large, the filling is plentiful as well and the prices are indeed very reasonable. Despite the crepe's size, the amazing taste will have you enjoy it to the very last bite, no leftovers. Some students even told us that they eat two to three at once!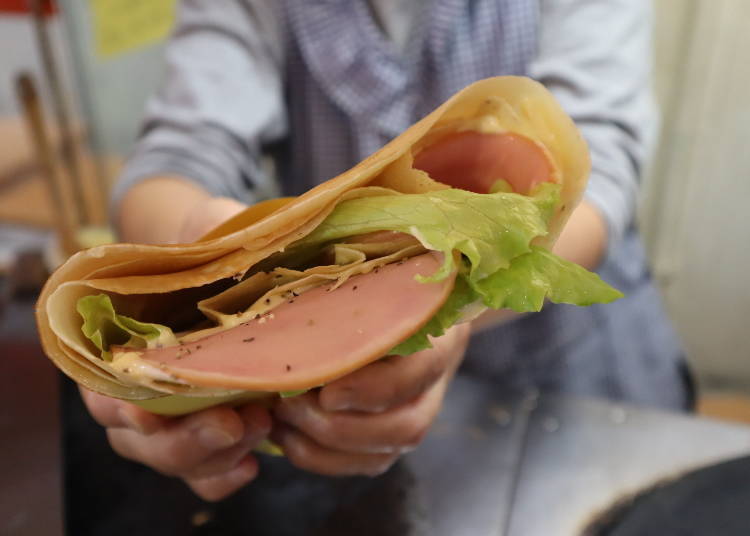 If you're looking for something savory, we highly recommend the "ham lettuce" crepe (380 yen, tax included). The fresh, crunchy lettuce is seasoned with mayonnaise, harmonizing great with the soft, warm crepe dough. Once you've had a bite, you'll wish you had this for breakfast every day.

Even if you want toppings and fillings that aren't on the menu, Circus will gladly make a custom crepe for you if they have the ingredients available. Don't hesitate to ask!
クレープハウスCIRCUS

Address

1-12-13 Kichijōji Honchō, Musashino-shi, Tōkyō-to 180-0004

Phone Number

0422-21-4257

Hours: 1:30 p.m. – 8:00 p.m.
Closed: Tuesdays, New Year's
Access: 4 minutes from Kichijoji Station
3. Frozen Yogurt at Wood Berry's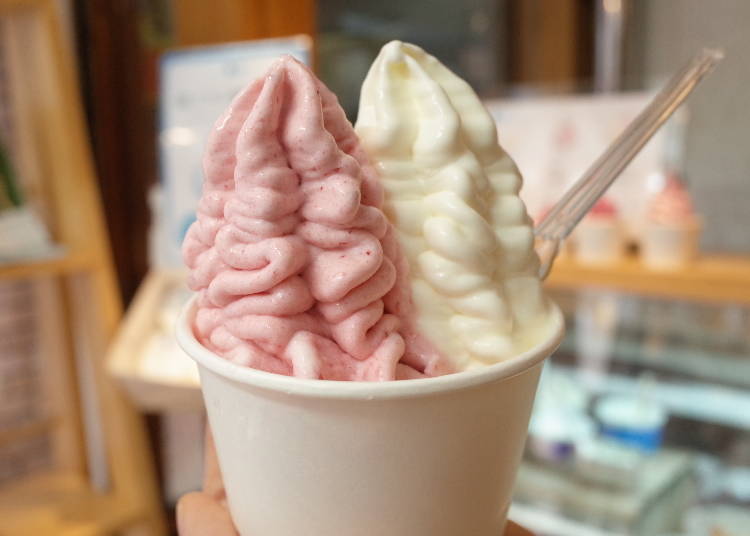 Next up: delicious frozen yogurt, a treat that is rather hard to find in Tokyo.

About 20 years ago, Wood Berry's opened a frozen yogurt shop in Kichijoji, near Inokashira Park. Back then, frozen yogurt was already a big success abroad but not very well known in Japan, so you could call Wood Berry's Tokyo's frozen yogurt pioneer. The shop blends selected fresh fruits directly from the producer with its homemade original yogurt for an amazingly rich taste.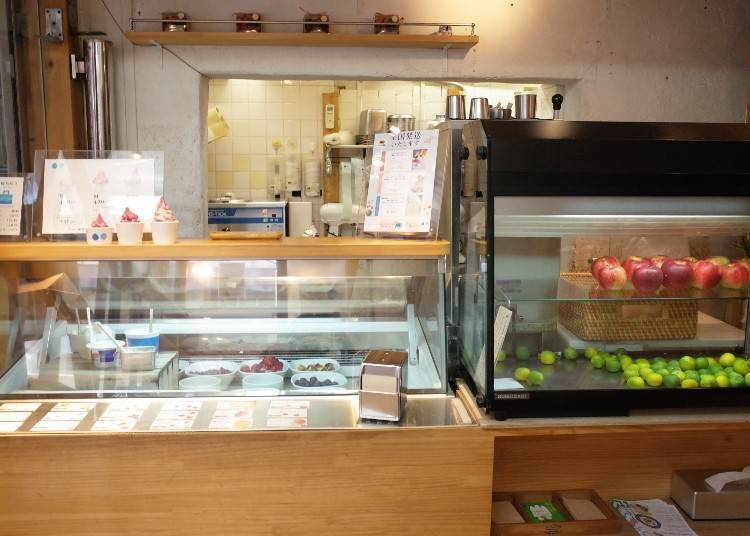 The shop itself recommends the "Frozen Yogurt Strawberry" (S size for 400 yen, tax included). We couldn't help but ask for a double serving of mascarpone. The M size of most frozen yogurts is also within 500 yen. (Our order, however, was 680 yen because we asked for both double mascarpone and double strawberry for plus 50 yen each.)

The freshness of strawberries and the creamy richness of mascarpone is a match made in dessert heaven! The characteristic of frozen yogurt is that certain subtle sourness, complementing the other flavors in the best way possible.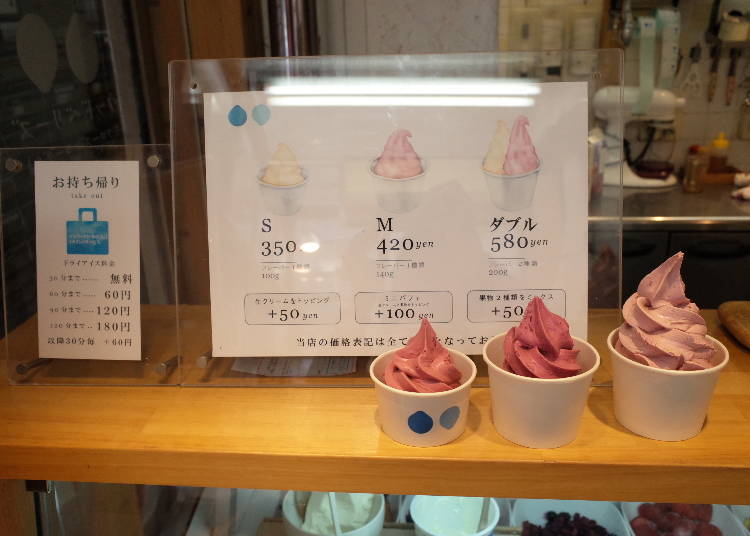 Out of the 20 frozen yogurts on the menu, half are classic choices and half are seasonal fruits and tastes, allowing you to make the most out of the season. Citrus fruits, pear, and apple is the recommendation for autumn and winter!

There are three sizes: S (350 yen, tax included), M (400 yen, tax included), and Double (580 yen, tax included), and you can further top your cup with whipped cream or extra fruits. Take-out is the standard, but the shop also offers a space to sit down and rest your legs.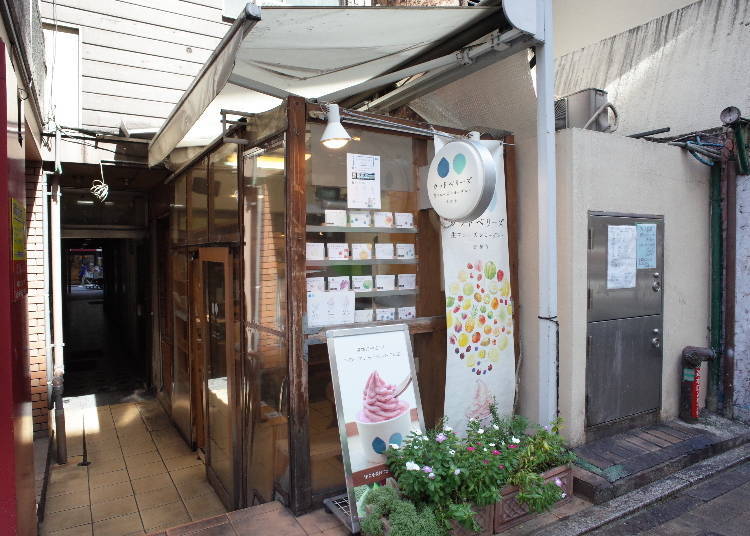 The sister store called Wood Berry's Marche just a short walk away from the head store also offers parfaits and fruit sandwiches in addition to frozen yogurt. Make sure to stop by if you're craving a little break and a sweet treat!
ウッドベリーズ本店

Address

1-4-1 Kichijōji Minamichō, Musashino-shi, Tōkyō-to 180-0003

Phone Number

0422-48-3315

Hours: 12:00 p.m. – 10:00 p.m.
Closed: New Year's
Access: 2 minutes from Kichijoji Station Park Exit
4. Hanetsuki Tai at Amane Taiyaki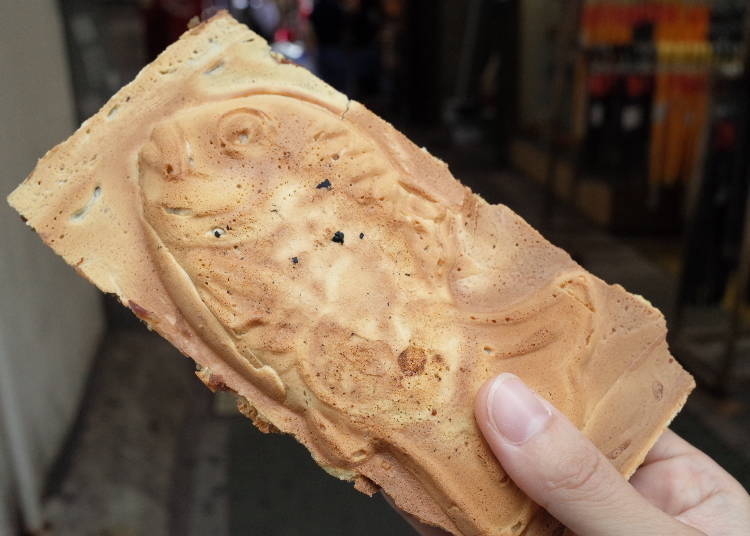 Right behind JR Kichijoji Station's North Exit is Harmonica Yokocho, one of Tokyo's most famous collection of alleys filled with bars, eateries, and stalls, as well as a beloved symbol of the Kichijoji area. Nestled into these alleys is Amane Taiyaki, a confectionary store and while you might overlook the little shop by itself, the long line of people in front of it will doubtlessly stand out.

Amane Taiyaki first opened about 10 years ago and quickly gained a large following of locals of all ages. Extremely popular, it boasts a queue right before opening, everyone eager to get the Hanetsuki Tai (183 yen, tax included), a crispy pancake in the shape of a fish filled with coarse sweet bean paste. On particularly busy days, the shop sells over 1,000 of these tasty treats!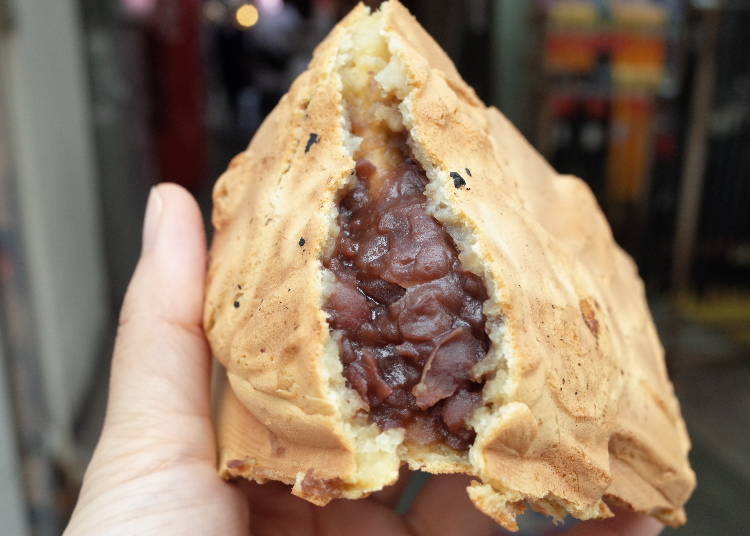 Here's an interesting fact: the mold that the shop uses for its fish-shaped pancakes is made by the same craftsman who made the stand for the Olympic flame of the 1964 games in Tokyo. The masterfully crafted equipment alone hints at just how much care and skill goes into this snack.

The azuki beans for the bean paste come from Hokkaido and brown sugar is used for both the beans and the dough, making for a gentle sweetness that ties everything together with a natural flavor. Freshly baked, the fish pancake isn't only piping hot but amazingly crispy on the outside and fluffy on the inside! It's a positively addicting combination, tickling your taste buds with dessert perfection to the very last bite.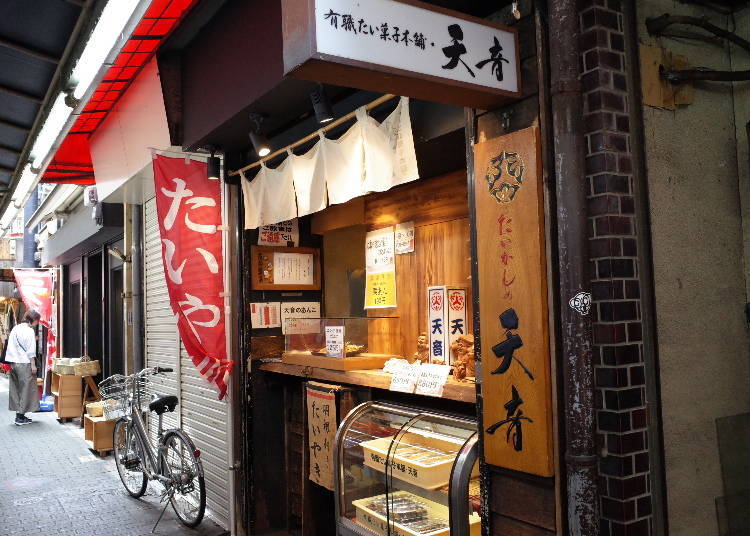 Besides azuki bean paste, we also highly recommend the taiyaki with seasonal flavors. Black sesame is available in January and February, cherry blossoms are the taste of March and April, matcha is available from May to June, peanuts flavor the pancakes in July and August, chestnut is in season in September and October, and sweet potato is the flavor of November and December. Furthermore, there are weekly flavors such as custard that change every Monday.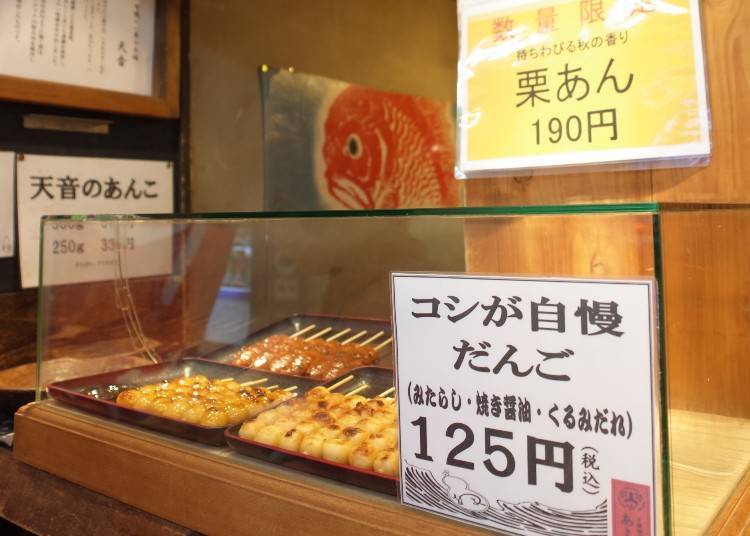 Also, make sure to try the dango (dumplings) and warabi-mochi (bracken-starch dumplings)! However, the shop closes once everything is gone, which is usually around 6:00 p.m., so don't hesitate too long!
有職たい菓子本舗 天音

Address

Harmonica Yokocho, 1-1-9 Kichijōji Honchō, Musashino-shi, Tōkyō-to 180-0004

Phone Number

0422-22-3986

Hours: 11:00 a.m. until out of stock
Closed: irregularly
Access: 2 minutes from Kichijoji Station
5. Crispy Maple Cream Puffs at Maple House Kichijoji (Permanently Closed)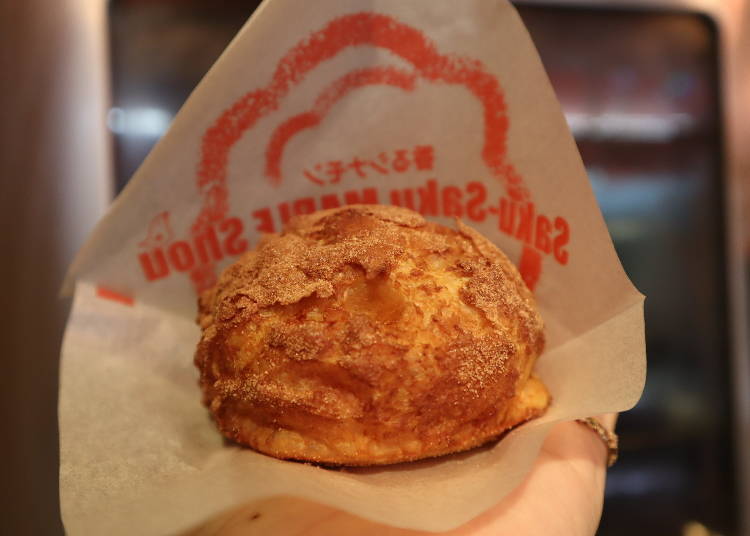 Although Maple House has now been shut down for good (cry), we had such a good time there, we wanted to keep the memory alive! Below is the experience we had there in the past.

Maple House, originally from Kanazawa, specializes in cream puffs, or "choux cream" as they are called in Japanese. In the shop's home area, the best-selling puff is the one with cinnamon, boasting a rich flavor and wonderful crispiness. After its opening in Kichijoji seven years ago with the desire concept of offering tasty, authentic sweets to the locals of the area, it has immediately become a success and sells up to 2,000 treats a day.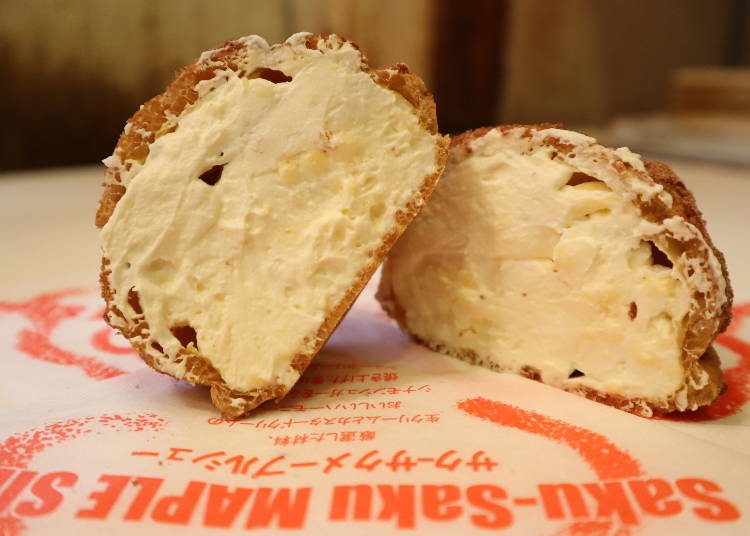 The shop's most famous puff on the menu is the "Crispy Maple Cream Puff, Plain" (180 yen, tax included) and it tends to have everyone completely in love with the taste from the first nibble.

The inside is plentifully filled with high-quality cream made with carefully selected ingredients. Combined with custard cream, this mellow gourmet experience offers a one-of-a-kind flavor, rich in taste and fluffily soft. The filling itself is not overwhelmingly sweet, however, and is nicely balanced by the cinnamon sugar that is inside the dough.
While we doubtlessly urge you to try the cream puffs, the "Whole Fig Roll" (1,728 yen, tax included) is also an absolute must. It's a long roll with three whole figs on the inside, a specialty dish of which 50,000 are sold every single year.

This roll is only available between June and October, though, and there is a limit of how many are available per day. If you want to absolutely try one, by all means, make a reservation via phone!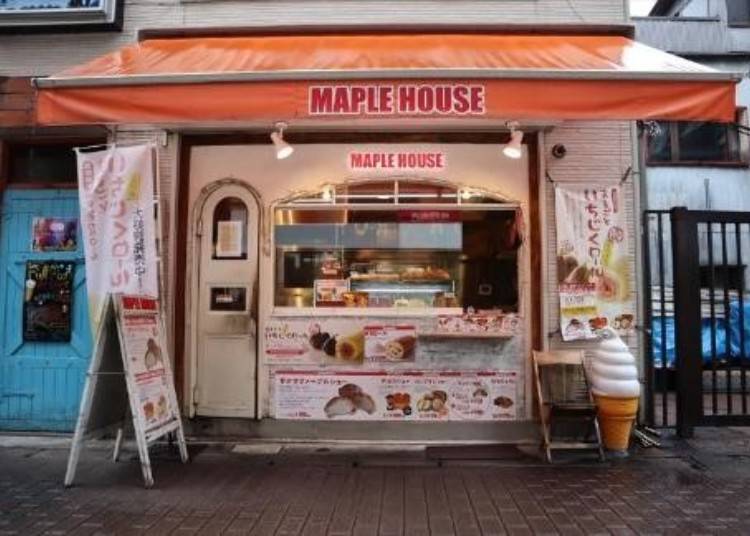 Maple House Kichijoji (Closed)

メープルハウス 吉祥寺店

Address

1-1-6 Kichijōji Honchō, Musashino-shi, Tōkyō-to 180-0004

Phone Number

0422-48-3315

Hours: 10:00 a.m. – 8:00 p.m.
Closed: irregularly
Access: 2 minutes on foot from JR Kichijoji Station North Exit;
2 minutes on foot from Inokashira Line Kichijoji Station's North Exit
Savor Kichijoji's Sights, Savor Kichijoji's Street Food!
The best thing about talking a walk is the many delicious foods you'll encounter – tasty snacks and sweets small enough to try several different ones and available for little money! Don't hesitate to seek out the shops that interest you the most, but also keep your eyes open for new gourmet discoveries. Now, on to savor Kichijoji!

*This information is from the time of this article's publication.
*Prices and options mentioned are subject to change.
*Unless stated otherwise, all prices include tax.