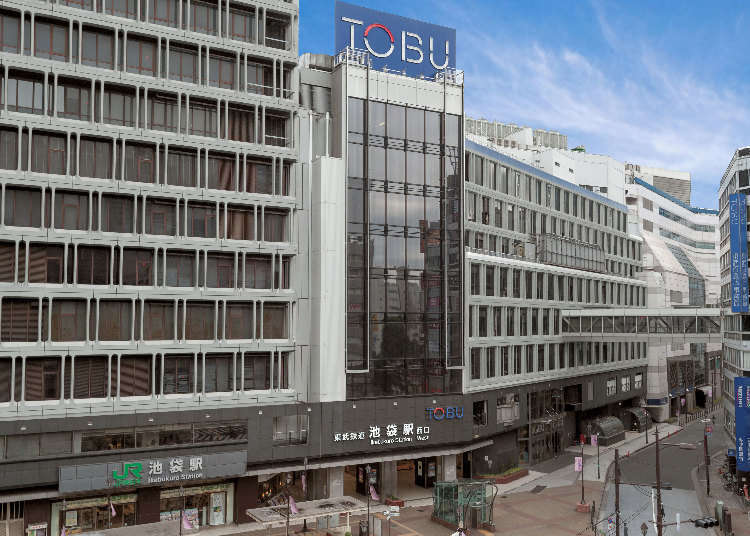 Ikebukuro isn't only Tokyo's second-largest station, served by JR, Tokyo Metro, Seibu Ikebukuro Line, Tobu Tojo Line, and more. It's also a fascinating shopping and gourmet paradise where commuters, locals, and tourists mingle happily.

Many of the major shopping spots are directly connected to the station, which makes Ikebukuro a great area to explore on a rainy days in Tokyo.

Let's take a look at three fun shopping spots that are particularly recommended to first-time Ikebukuro explorers, with plenty of shops to discover!
Tobu Department Store Ikebukuro: So Large, It Feels Like Shopping City!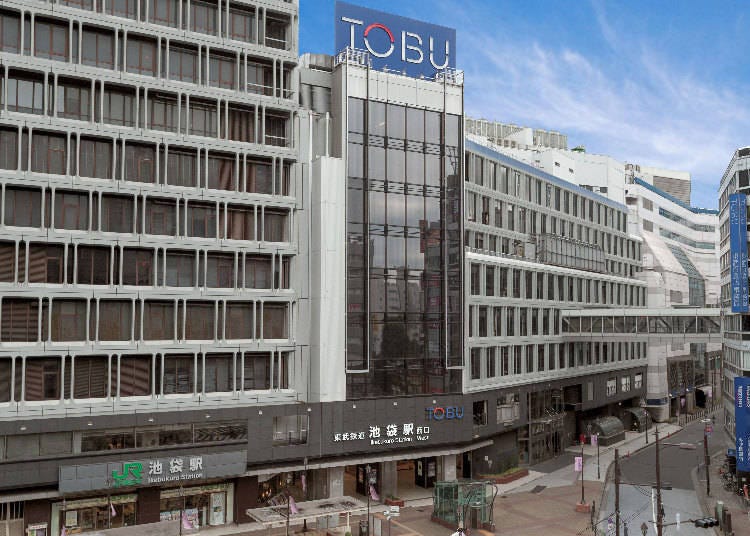 Tobu Department Store Ikebukuro boasts the largest sales floor space in the entire Kanto region, with shops sprawling from the second basement floor all the way up to the 15th floor above ground. Because they're so large, the floors are divided into sections from 1 to 11, which makes each floor somewhat look like a town with different neighborhoods.

After going on a shopping spree, relax at one of the many restaurants offering pretty much every kind of cuisine you can think of, such as Japanese, Chinese, and Italian. The basement is also home to the classic gourmet floor, called depachika in Japanese, and your number one address for gourmet-themed souvenirs.
The Abundant Selection for Famous Cosmetics and Luxury Brands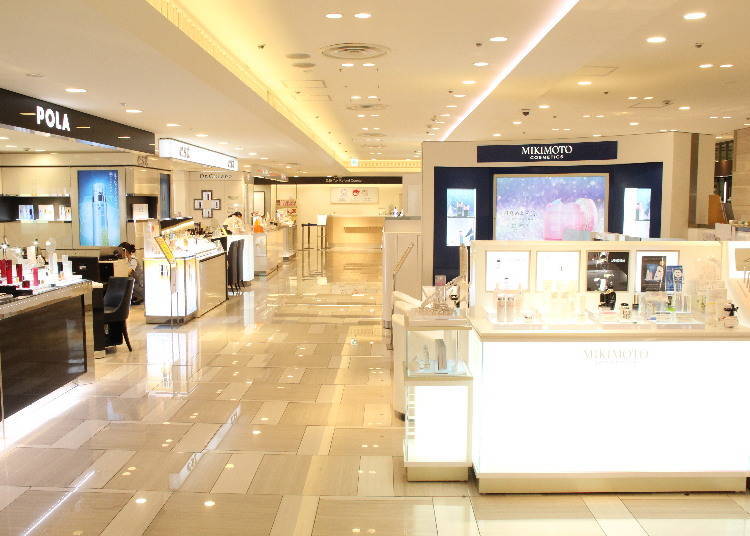 Tobu Department Store has all sorts of shops but people particularly value it for the vast selection of cosmetic brands, both international and Japanese. Of course, you'll find the cosmetic giant Shiseido, POLA and its focus on anti-aging and skin care, as well as Ipsa and Albion, both known to offer very specific products for a wide range of skin types. You'll also make discoveries with brands that haven't yet achieved that level of recognition yet but are trending all over social media. One example of that is HABA, free of additives, and Suqqu, known for catering to modern women.

Tiffany represents the United States and Saint Laurent is known for classic elegance all over the world. Also noteworthy is Takasaki, specializing in jewelry made with pearls and diamonds, while Pandora from Copenhagen entices with delicate, handmade designs. The array of famous brands and shops is so impressive, it can easily be called "the face of Ikebukuro."
Great Services for International Tourists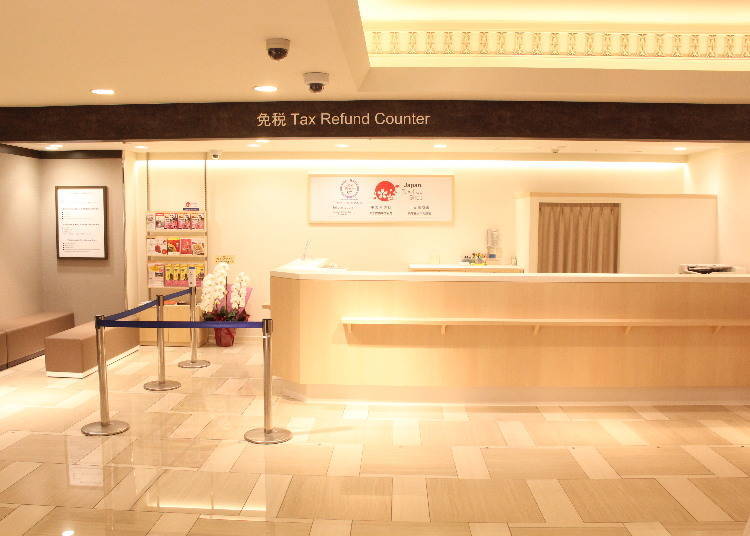 Tobu Department Store Ikebukuro is very popular among tourists from China, Taiwan, and Hong Kong. A Chinese interpretation service is available at the cosmetics department. Furthermore, a telephone interpretation service is at the ready to help you out in English, Chinese, Korean, Thai, Portuguese, Spanish, Vietnamese, Tagalog, and French.

All your currency exchange needs are also taken care of, including US dollar, Euro, British pound, Chinese yuan, Korean won, Hong Kong dollar, Taiwan dollar, Australian dollar, Canadian dollar, Singapore dollar, Thai baht, Philippine peso, Malaysian ringgit, and Indonesian rupiah—14 currencies in total can freely be exchanged at machines. Cashless payment such as Alipay, WeChat Pay, and UnionPay, so enjoy convenient shopping to your heart's desire.
Echika Ikebukuro: a Shopping Street Focusing on Gourmet and Fashion!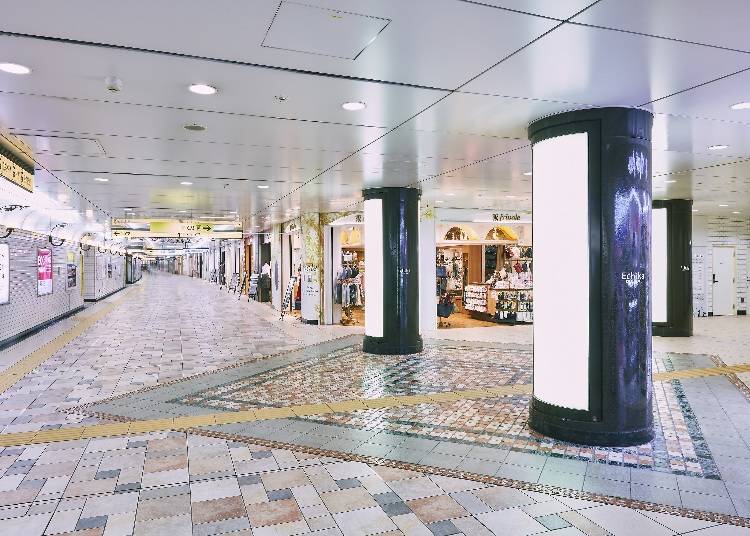 Echika Ikebukuro is on the premises of the Tokyo Metro Fukutoshin Line Ikebukuro Station. The underground shopping area has a nice, casual atmosphere that invites for long strolls and shopping adventures. It's close to Ikebukuro's art and culture area and captures that spirit with bright ceiling lights, elegant iron ornaments, and a cobblestone floor.

There are six different zones arranged in a H-shape, including gourmet, fashion, miscellaneous goods, relaxation, and so on. Echika is also used as a passage for many students and commuters, but its main draw is the creative selection of shops. It's a must-see for every tourist coming to Ikebukuro.
Creative Shops with Plenty of Character!
Echika Ikebukuro is home to many shops that are popular with international tourists. One of them is TRAVEL STYLE by MILESTO, offering bags, suitcases, and all sorts of convenient and stylish travel goods.

Another recommendation is GOURCIEUX MARCHE, an area filled with countless gourmet delights. Especially popular is Midori Sushi, a popular spot that keeps wowing people with both the taste and the look of its sushi creations. It's definitely high restaurant-quality sushi, offered in a casual setting. Another must-try shop is Bonta Bonta, focusing on classic Japanese rice balls called onigiri. This place uses only the finest rice and the best ingredients to create gourmet rice balls that are definitely worth a try. Last but not least, head to Ginza Kagari for all your ramen needs. It was featured in the Michelin Guide for two consecutive years because their toripaitan ramen are just so fantastic.
Multilingual Floor Guides Enhance Your Shopping Experience
Echika Ikebukuro also had multilingual floor guides in English, Traditional Chinese, and Simplified Chinese. A telephone interpretation service will help you out with more specific questions and requests. Certain shops also offer tax exemption, so make sure to ask and keep an eye out for those signs!
Address

The Tokyo Metro Ikebukuro Station yard, 3-28-14, Nishiikebukuro, Toshima-ku, Tokyo, 171-0021
View Map

Nearest Station

Ikebukuro Station (JR Shonan Shinjuku Line / JR Yamanote Line / JR Saikyo Line / Tokyo Metro Marunouchi Line / Tokyo Metro Yurakucho Line / Tokyo Metro Fukutoshin Line / Seibu Ikebukuro Line / Tobu Tojo Line)


Phone Number

03-5827-5838
Esola Ikebukuro: Fancy Shops for Refined Tastes!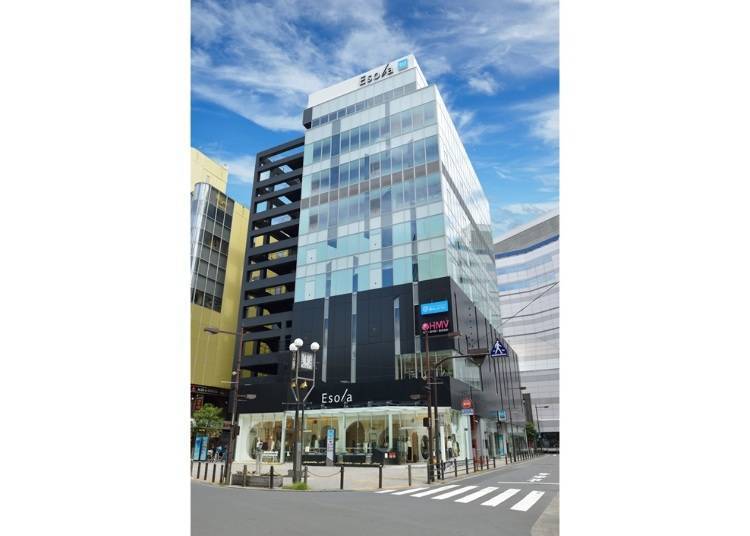 Esola Ikebukuro, a true landmark of the area, sits at the West exit of Ikebukuro Station and features a great selection of high-grade shops populating then floors from B1F to 9F. Fashion, miscellaneous goods, cosmetics, restaurants, and cafés all cater to a sophisticated shopper with a refined taste. It's the perfect spot for everyone looking for an elegant shopping experience. Especially the gourmet section stands out as exquisite! You'll find a variety of amazing restaurants offering Japanese, Chinese Italian, and more from the 6th floor to the 8th floor.
Recommended Restaurants: Savoring Delectable Dishes in Ikebukuro!
It's extra fun to try food and dishes that are buzzing in Japanese social media, and Esola Ikebukuro is the best place for that.

The 7th floor is home to a beef tongue specialty restaurant from Sendai called Rikyu. The beef there is ridiculously delicious, and the shop is thoroughly committed to the taste, from preparation to aging. Grilled over a charcoal fire, the first taste of the specialties served at Rikyu will take you to beef heaven! Another recommendation is Chibo, an okonomiyaki and teppan restaurant from Osaka. It can also be found on the 7th floor and offers an original recipe that makes people fall in love with the restaurant since its founding. Watching the chefs energetically create the dishes on the hot iron plate further adds to the experience!

Last but not least, we're heading back to the 1st floor to a café called Détour à Bleuet. The concept of this store is "home," boasting a wonderfully warm, welcoming atmosphere. It also sells very Japanese-y stationery and variety goods, while the "Made in Japan Food" section beckons with sweets and desserts from all around Japan.
Discover Esola's Convenient Services!
Esola Ikebukuro also has floor maps available in English and Chinese, both simplified and traditional. You can find it online (https://www.esola-ikebukuro.com/pdf/esola_guide.pdf), so why not take a look at what shops especially pique your interest? Every shop also has a telephone interpretation service, so don't hesitate to talk to the staff!
*This information is from the time of this article's publication.
*Prices and options mentioned are subject to change.
*Unless stated otherwise, all prices include tax.