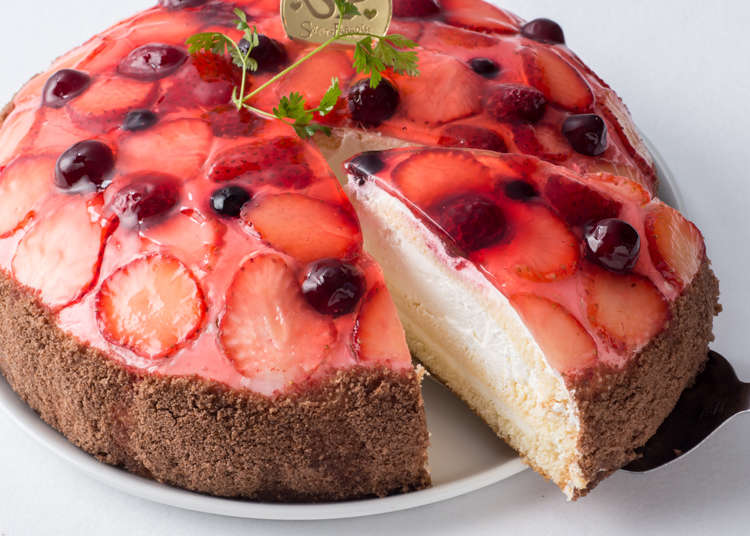 Harajuku is a popular city amongst locals and tourists alike, and a mecca for Japanese subculture. There are also some great Harajuku lunch spots with great all-you-can-eat buffet menus!

Sweets Paradise Harajuku, Organic Restaurant Plaza, and Sakura-tei are all well-known restaurants throughout Japan and becoming more and more known even overseas. If you are looking for lunch around Harajuku, definitely check out one of these spots!
1. Sweets Paradise Harajuku: The Best Bang For Your Buck, All-You-Can-Eat Sweets Buffet!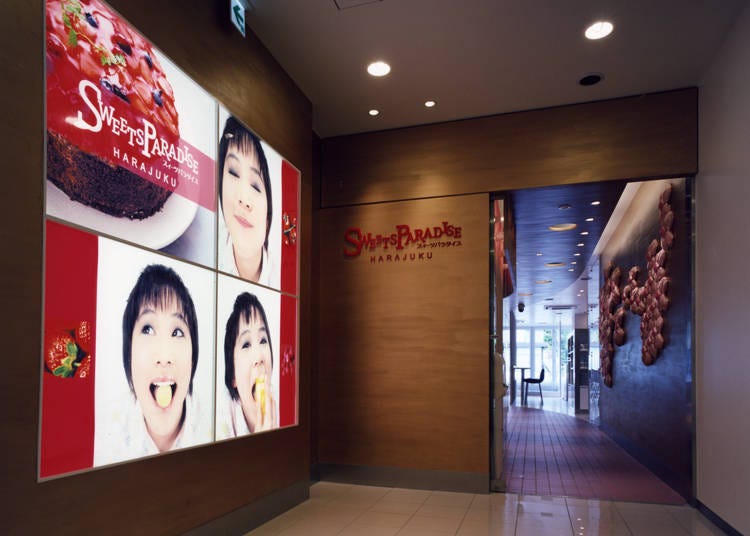 Sweets Paradise Harajuku is a specialty dessert buffet located on Takeshita-dori, only three minutes from the JR Yamanote Line Harajuku Station. Their three staple buffet menu options are as follows:
• Basic Buffet (drink bar not included): 1100 yen for 50 minutes (tax included)
• Standard Buffet (Basic Buffet + drink bar): 1320 yen for 70 minutes (tax included)
• Recommended Buffet (Basic buffet + drink bar + Haagen Dazs & il Gelato buffet): 1490 yen for 80 minutes (tax included)

The most popular choice is the standard buffet. However, if you really want to indulge in ice cream from brands like Haagen Dazs and il Gelato (who wouldn't?!), you will want to opt for the Recommended Buffet.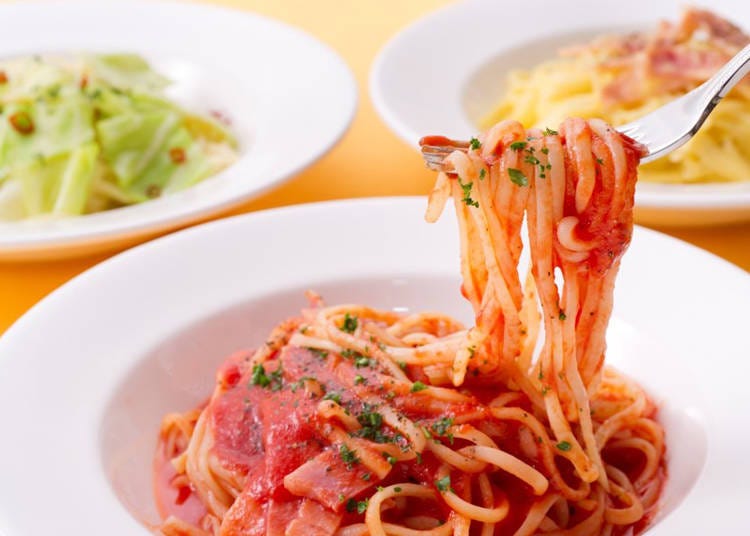 More than just dessert!

In addition to the dessert buffets, Sweets Paradise Harajuku also offers meal options such as pasta and curry in the Buffet Course. The pasta dishes are made on-site fresh daily, including Sweets Paradise's own original "Nama-Pasta" (Fresh Pasta) dish that you will not find anywhere else. There are a variety of other foods available as well, including curry, salad, soup, and more.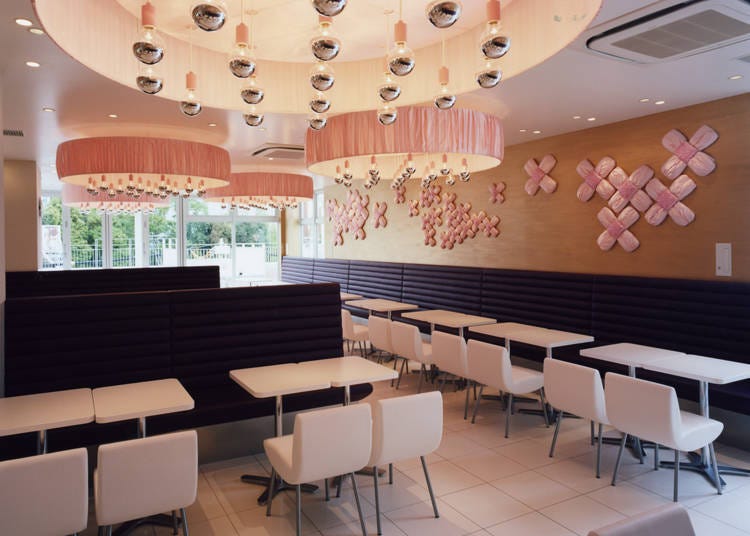 And the most popular Sweets Paradise Harajuku item is...?

The most popular item at Sweets Paradise Harajuku is the "Fuwafuwa Short" (Fluffy Shortcake). This number one shortcake uses whipped cream made from pure Hokkaido cream, which pairs perfectly with the strawberry. With just one bite, the fluffy cream makes it clear exactly why this dessert ranks so highly.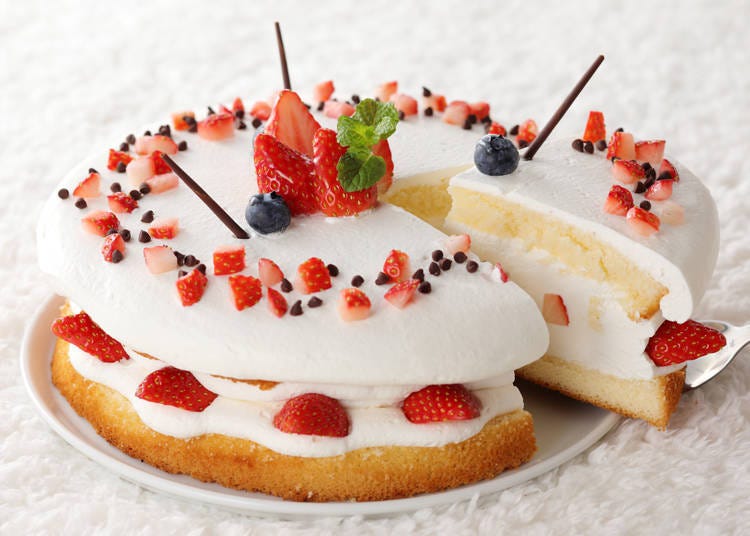 The next most popular item is the Berry Cake. The base of the cake is topped with whipped cream made from molasses-dipped strawberries and fresh Hokkaido cream, and sandwiched with custard cream on the bottom. This cake is one of the signature desserts at Sweets Paradise, topped with four kinds of berries: strawberry, blueberry, raspberry and cranberry.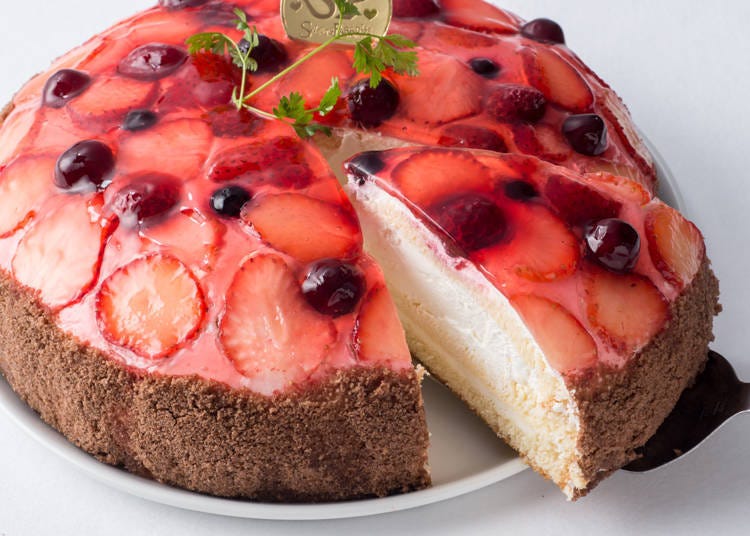 Sweets Paradise Harajuku provides service in multiple languages, including English, Chinese and Korean. All-you-can-eat sweets buffets are pretty rare to find overseas, which is why this spot is one of the most popular recommendations for anyone who wants to indulge in as many Japanese sweets as they can.
スイーツパラダイスSoLaDo原宿店

Address

1-8-2 Jingumae, Shibuya, Tokyo, SoLaDo Takeshita-Dori 3F 〒150-0001

Nearest Station

5-min walk from JR Harajuku Station, Takeshita Exit
3-min walk from Tokyo Metro Chiyoda Line/Fukutoshin Line, Meiji Jingumae Harajuku Station, Exit 5


Phone Number

03-6661-8671

Hours: Weekdays: 11:00AM~8:30PM
Weekends/Holidays: 10:30AM~9:00PM
(Last Entry: 90 min before closing; Last Order: 30 min before closing)

Regular Holidays: Same as SoLaDo Takeshita-Dori
2. Crayon House Hiroba Healthy Organic Restaurant: All-you-can-eat Vegan and Vegetarian Food!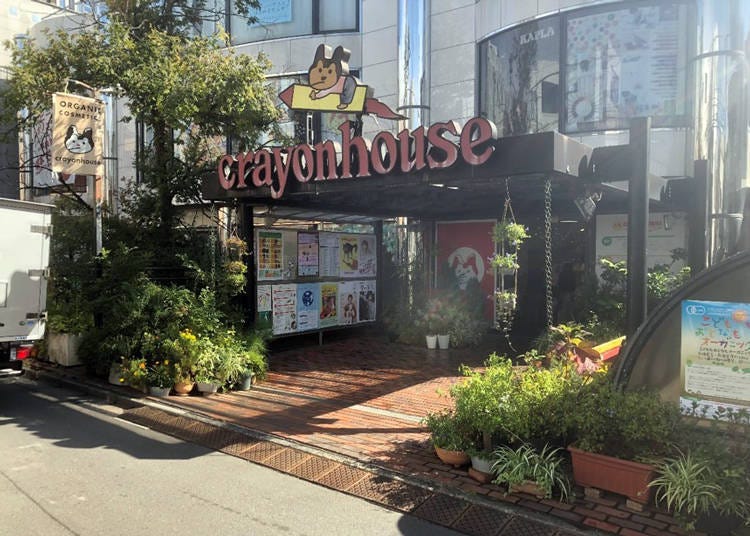 Crayon House's organic restaurant Hiroba is located four minutes from Omotesando Station on the Tokyo Metro Ginza Line, Chiyoda Line, and Hanzomon Line, and two minutes from the subway's A1 exit. Hiroba offers a lunch buffet from 11:00AM~2:00PM on weekdays (until 2:30PM for regular meals), and from 10:30AM~2:00PM on weekends and holidays. The cost is 1528 yen for adults (junior high school and above, tax included) for a daily menu of delicious and organic vegetable-based meals.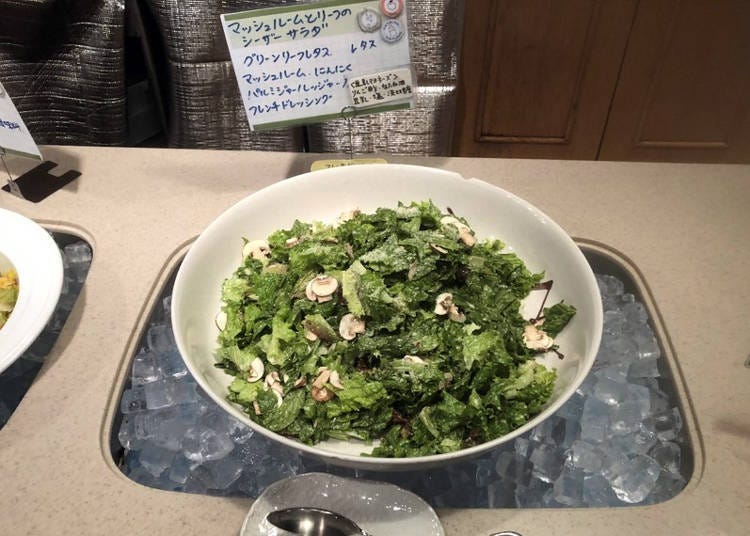 Great for vegetarians and vegans alike!

Hiroba's website and menus are available in English. There are also English-speaking staff on-site who are more than happy to assist with inquiries related to dietary restrictions. Menu items may vary depending on the day and time of year.

Monday is "Vegetarian Monday," where everything, from the dishes to the stock used to cook them, are all plant-based. Vegetarians and vegans alike can enjoy a meal without worrying about any hidden ingredients inside.

On the 10th, 20th, and 30th of every month is "Gluten-Free Day," where a gluten-free menu is provided and none of the items use wheat in their ingredients. Regardless of any concerns you may have about health or dietary restrictions, Hiroba is a place where you can enjoy your meals with peace of mind.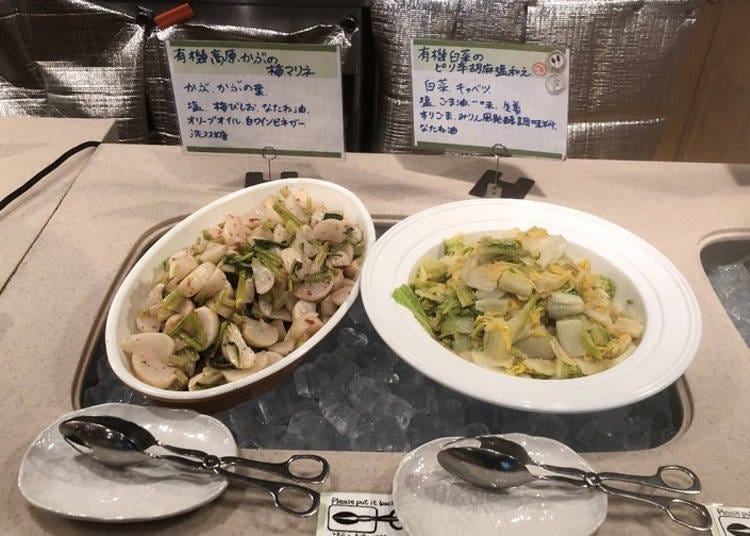 Many people visit Japan to experience Japan's food as well as its culture. One of these cultural experiences is eating with chopsticks. However, for those who cannot, or do not, wish to use chopsticks, spoons and forks are always available.
Organic Restaurant Hiroba's Most Popular Menu Items

The most popular item amongst tourists at Hiroba seems to be the seasonal vegetable tempura, including sweet potatoes and lotus root. Many visitors tend to prefer the traditional Japanese food items. The Standard Tempura dish seems to be the most popular.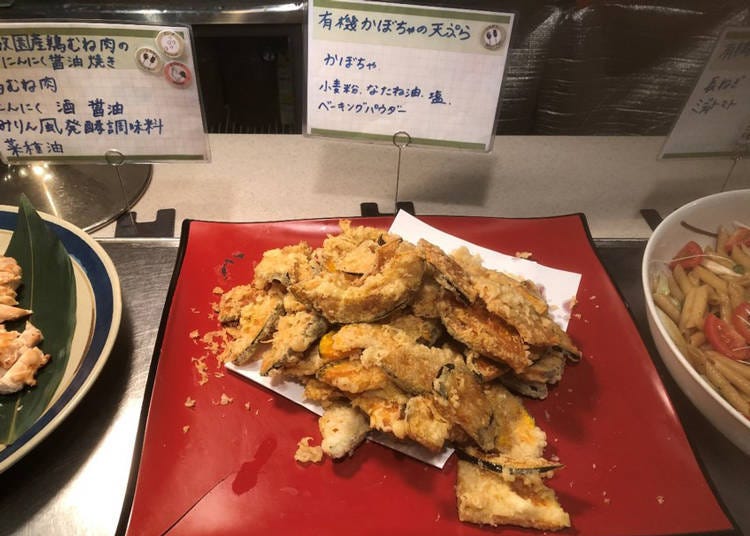 The next most popular item is the miso soup. The soup dashi is made with Hidaka kombu and mackerel, and includes dried shiitake mushrooms and bonito flakes. This soup is popular with adults as well as kids. Some kids who visit can drink as many as 5 cups!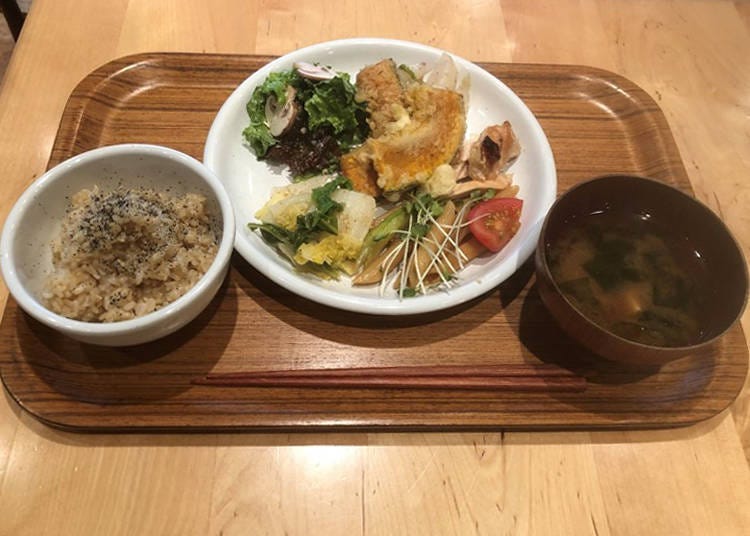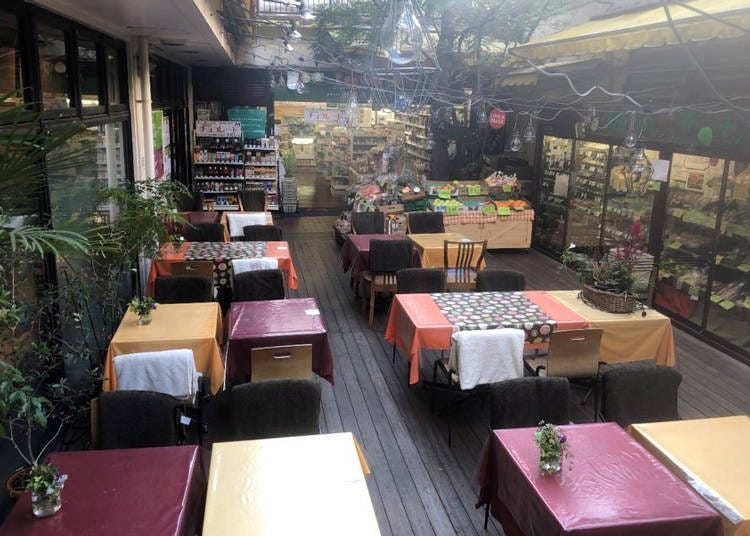 A Meal on the Terrace Surrounded by Greenery

In addition to the chic restaurant space at Hiroba, you can also opt to eat on the outdoor terrace space. This space is extremely popular with tourists, and you can even find people dining outside on mildly chilly days. The terrace seats are surrounded by greenery, such as vegetable plants and flowers, for an atmosphere you wouldn't expect to find in the middle of the city. Sit outside and enjoy a meal while surrounded by the beautiful scenery.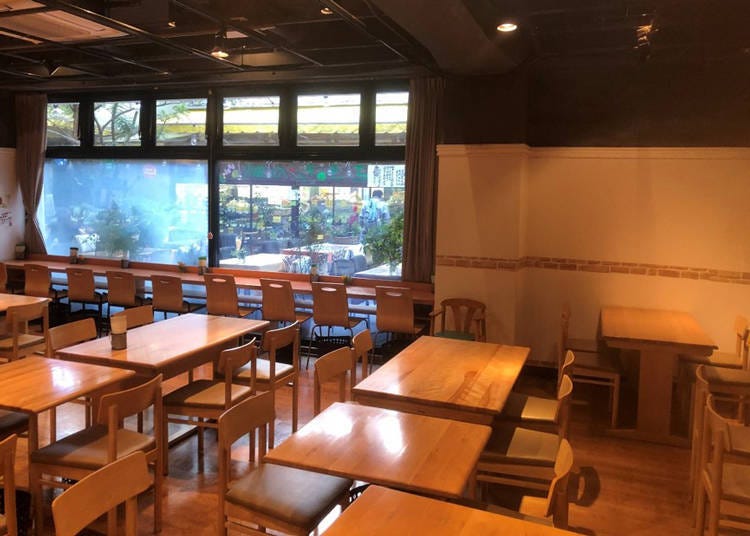 Organic Restaurant Hiroba has become a trending topic, even abroad. It is highly recommended for foreign visitors to Japan who want to enjoy healthy meals made with delicious organic vegetables.
HIROBA organic restaurant

オーガニックレストラン「広場」

Address

CrayonHouse Tokyo B1F , 3-8-15 , Kitaaoyama, Minato Ku, Tokyo To, 107-0061, Japan

Nearest Station

4-min walk from Omotesando Station on the Tokyo Metro Ginza Line, Chiyoda Line, and Hanzomon Line
2-min walk from Subway A1 Exit


Phone Number

03-3406-6409

Hours: Lunch Time: 11:00AM~2:00PM
Tea Time: 2:40PM~5:30PM
Dinner Time: 5:30PM~9:30PM (Last order)
*Lunch time begins 10:30AM on Saturdays, Sundays and public holidays, and from 11:00AM during "Asa-no-Kyoshitsu (Morning Classroom)"
*Tea time begins 3:00PM on busy days
Regular Holidays: Irregular closings
3. Sakura-tei: Artistic, All-you-can-eat Okonomiyaki Lunch for Only 1500 Yen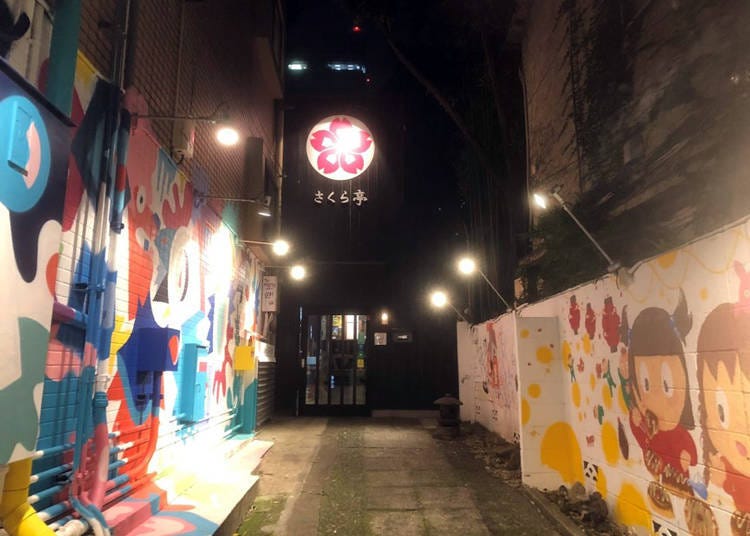 Sakura-tei is a teppanyaki restaurant located eight minutes on foot from JR Yamanote Line, Harajuku Station. At lunchtime, they offer a 90-minute, all-you-can-eat lunch buffet, with over 21 different kinds of toppings to choose from, for only 1,500 yen (tax included). Includes one drink!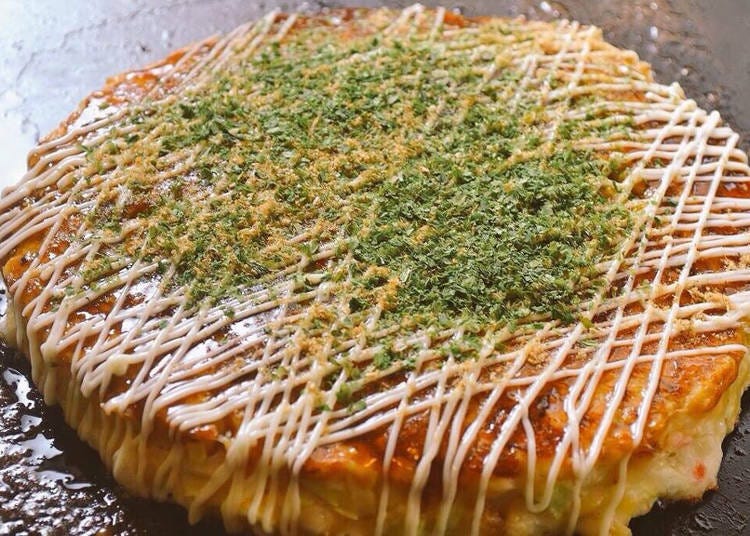 Okonomiyaki is a super popular amongst tourists. Half of the clientele here are visitors from abroad. Sakura-tei's theme is "food and art fusion," with artistic displays that you can see both inside and outside the shop while enjoying your meal.
A Great Place for Tourists and Locals Alike!

Sakura-tei is particularly focused on its foreign customer base. There are international staff who can communicate in English as well. Sakura-tei is mindful of vegetarian customers and those with dietary restrictions, therefore also offer dishes made with vegetable stock and gluten-free flour.

Many foreigners look forward to visiting Sakura-tei to cook up their own okonomiyaki. However, okonomiyaki first-timers may be uncomfortable and not understand how to make it themselves. In that case, Sakura-tei also offers an English menu that explains how to bake the perfect okonomiyaki, complete with pictures. Even complete newbies can now comfortably experience making their own okonomiyaki for the first time.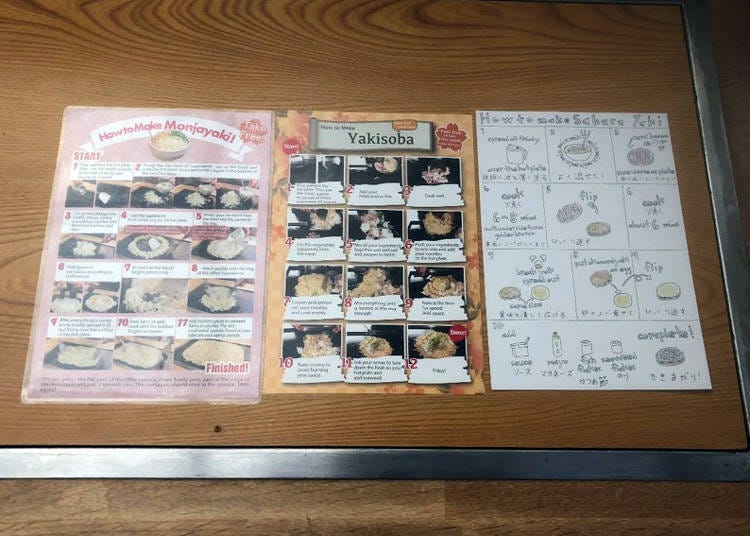 We asked the staff which items were most popular with foreign customers. It seems the most commonly ordered items are the classic "Sakurayaki," "Special Modern," and "Seafood Okonomiyaki." A newer addition, the "Avocado Pork Okonomiyaki," was also cited as a particularly popular item with tourists. It is pretty uncommon to see avocado used in okonomiyaki, making this an item you'd be unlikely to find anywhere else.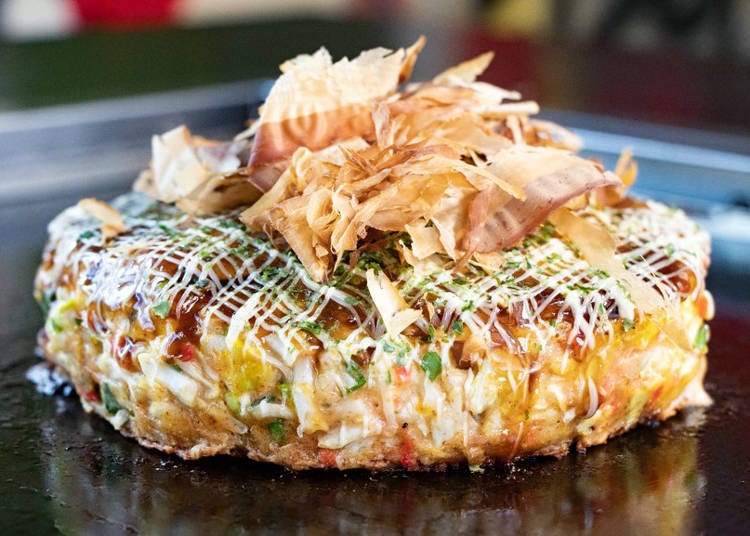 You don't have to be a pro to cook okonomiyaki!

When we visited, we ordered the Seafood Okonomiyaki, a tourist favorite. If you have any trouble with or questions about cooking the okonomiyaki, the staff will be more than happy to help you.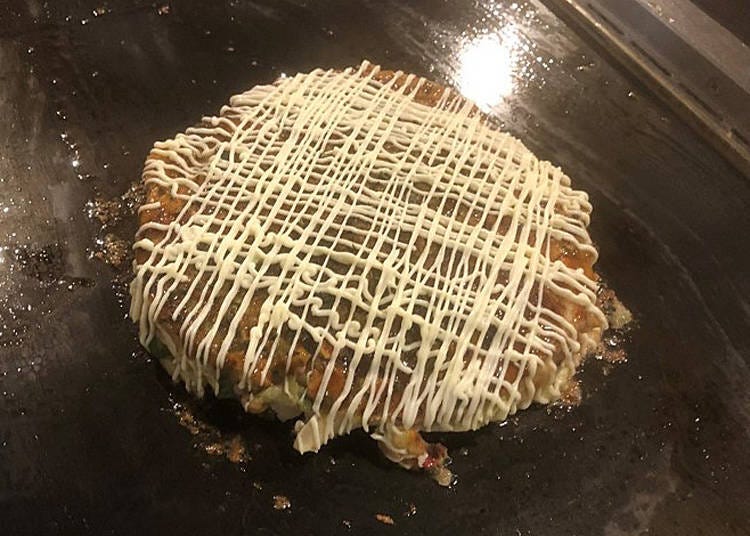 Taking the opportunity to request help from the staff, I was able to cook the perfect okonomiyaki. It was super delicious with a variety of ingredients. I recommend Sakura-tei to foreign visitors who want to experience making okonomiyaki while enjoying the cool art on display. This is definitely a shop you will not want to overlook on your next visit to Harajuku.
さくら亭

Address

3-20-1 Shibuya-ku, Tokyo, 150-0001

Nearest Station

8-min walk from JR Harajuku Station, Takeshita Exit
4-min walk from Tokyo Metro Chiyoda Line/Fukutoshin Line, Meiji Jingumae Harajuku Station, Exit 5


Phone Number

03-3479-0039

Hours: 11:00AM~11:00PM
Regular Holidays: Irregular closings
*This information is from the time of this article's publication.
*Prices and options mentioned are subject to change.
*Unless stated otherwise, all prices include tax.