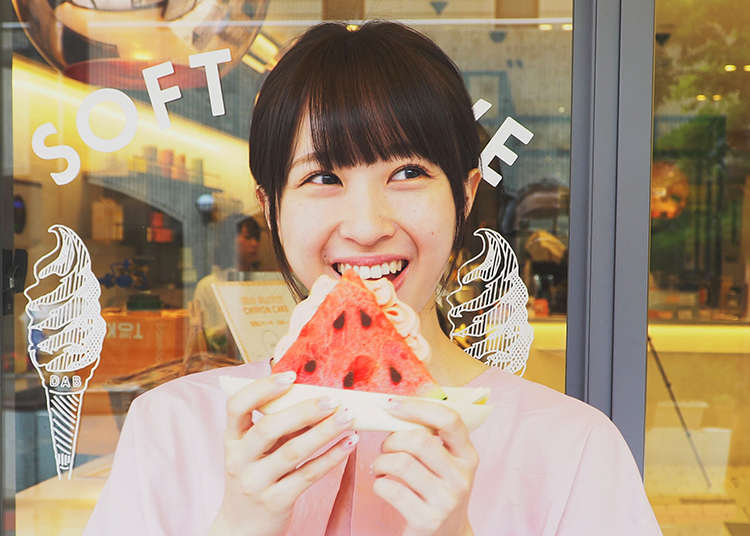 Dominique Ansel Bakery is a pastry shop from New York that is known for its unique and photogenic sweets creations. Let's take a look at the most whimsical treats the creative bakery has come up with for this year's Japanese summer!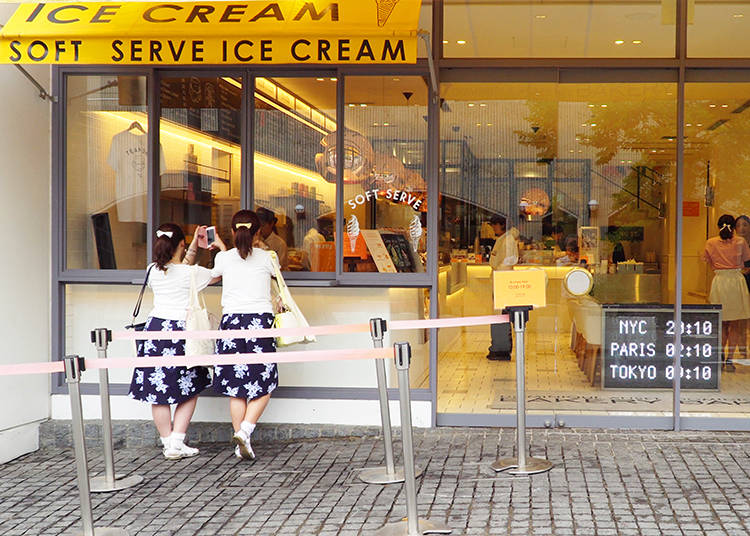 Dominique Ansel Bakery has already been in the headlines of social media networks with various other trendy treats, such as the fun union between donut × croissant and marshmallow × ice cream. There's always a queue of people lining up in front of Dominique Ansel Bakery, even if the opening of the Omotesando location already lies two years in the past!

Of course, the creative sweets don't just look amazing, they also taste heavenly. Dominique Ansel, the pastry chef and owner of the bakery, was crowned The World's Best Pastry Chef in The World's 50 Best Restaurants competition of 2017, which is like the Academy Awards of the culinary world.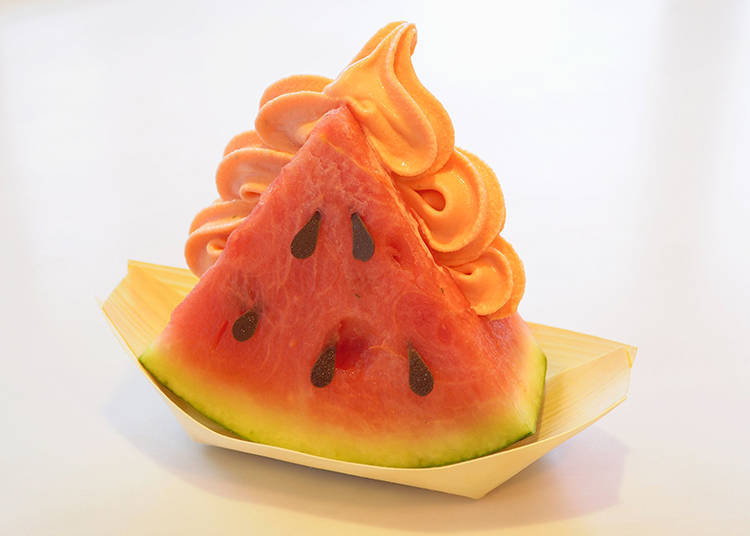 This summer's limited sweets creation of Dominique Ansel Bakery is the Dominique Ansel What -a -Melon Soft Serve (1,000 yen, tax included.) In 2016, the bakery's big summer hit was a delicacy called "Crème de la Corne;" a fascinating treat made out of sweet caramel corn ice cream sitting on an actual corn cob – it was the star of social network for weeks!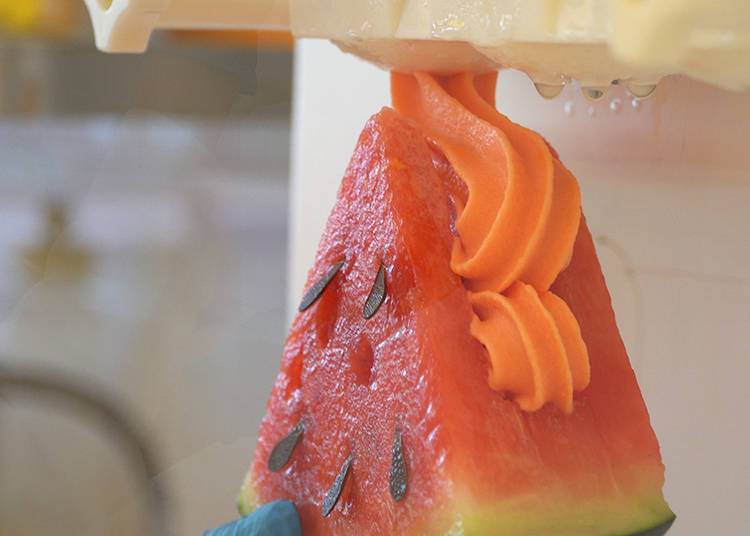 But back to 2017's Dominique Ansel What -a -Melon Soft Serve: look forward to digging your teeth into a real juicy slice of watermelon, filled with creamy, watermelon-flavored ice cream. Same like last year, this fun and delicious creation is all about the harmony between the raw ingredient and the ice cream made out of it – with massive success. What looks like the watermelon's seeds are actually decorative little chocolate chips, and to further enhance the taste, the fruit is even sprinkled with coarse salt. This makes for an exciting and incredibly delicious roller coaster of flavors, one that perfectly conveys the feeling of a Japanese summer and helps you cool down in its harsh heat!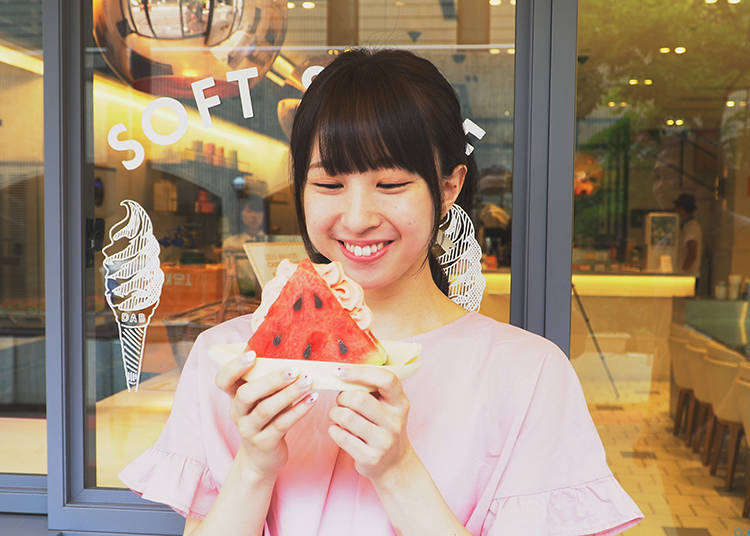 The What -a -Melon Soft Serve can be enjoyed until the end of September, and last year's star, the Dominique Ansel Crème de la Corne (1,000 yen tax included), also makes a comeback during the same time. If you're not yet a fan of Dominique Ansel Bakery's unique sweets, we urge you to head over to the Tokyo store and give the summer treats a try!
DOMINIQUE ANSEL BAKERYJAPAN at OMOTESANDO

DOMINIQUE ANSEL BAKERYJAPAN at OMOTESANDO

Address

5-7-14, Jingumae, Shibuya-ku, Tokyo 〒150-0001

Nearest Station

Omotesando/Meiji-jingu mae(Harajuku)


Phone Number

03-3486-1329

Hours: 10:00 p.m. – 7:00 p.m.
Closed: always open
Sold Until: end of September 2017
*This information is from the time of this article's publication.
*Prices and options mentioned are subject to change.
*Unless stated otherwise, all prices include tax.
Recommended places for first-time visitors to Tokyo