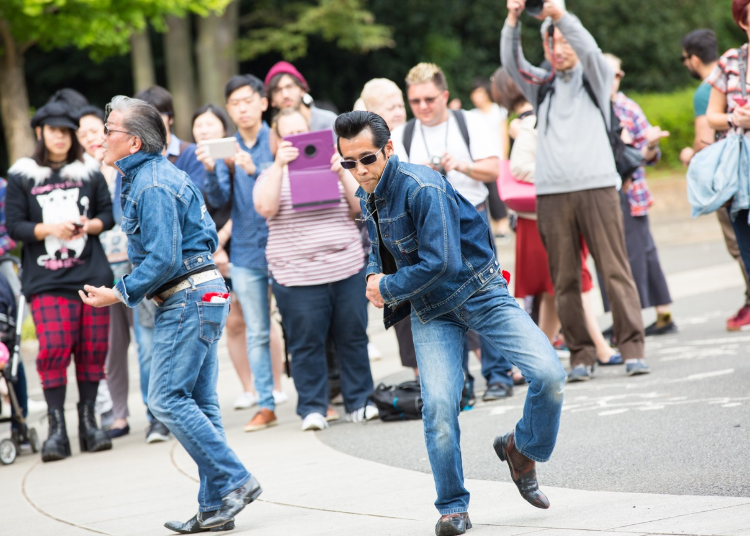 This is Masahiko Katsuse (@katsuse_m) checking in!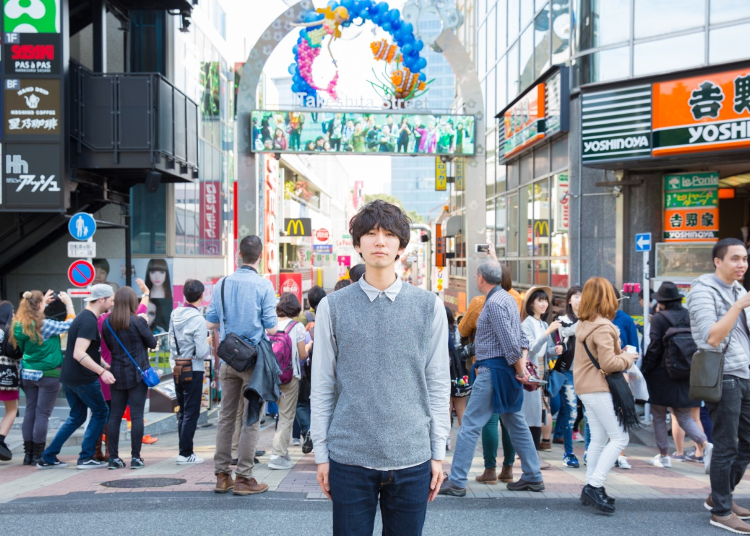 Back when I was in high school, I desperately wanted to appear in some fashion magazine, so naturally I used to stroll Omotesando up and down. The only people who ever approached me, however, were shady religious groups, and that seemed to be the end of my fashion career.

LIVE JAPAN is known to showcase Japanese traditional, gourmet, and entertainment culture, but this time around we'll shine a special light on what is called "Harajuku Culture."

However...
Harajuku, You Have Too Much Culture!
Take Laforet for example, a prominent fashion landmark of Harajuku. The history of this building alone would make for several articles! Then there's Ura-Harajuku, usually just referred to as Urahara, the neighborhood's back district which particularly boomed from '95 to 2005. Or look at Astro Hall, famous as the gateway to success for up and coming idols, creating "Harajuku Culture" basically on a daily basis. You see, I'd write myself dead if I simply talked about the massive phenomenon that is "Harajuku Culture."

Not that long ago, a short movie created by BEAMS to celebrate their 40th anniversary had gained a lot of attention, as it basically travels through 40 years of Harajuku Culture and its many, many manifestations.

So, what kind of Harajuku Culture should my article highlight? As I was walking around the area, pondering about this very question, a particular group caught my eye.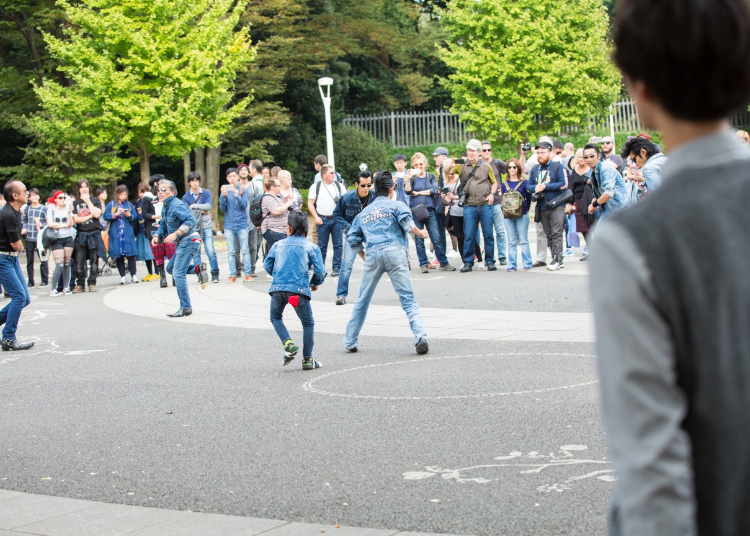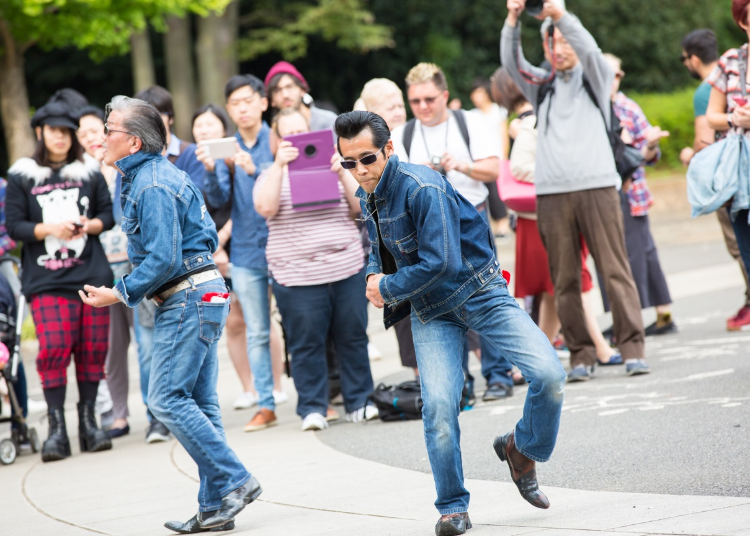 Dancing with a Pompadour at the Entrance to Yoyogi Park!

A pompadour hairdo, at this day and age? Amidst these fashion-forward young people? And why are they wearing denim on denim?! On second glance, aren't there also a lot of people taking snapshots of these guys?

They are the so-called Rollers, a group of people dedicated to both the music and the fashion of the 1950s – and boy, do they have some sick Rockabilly dance moves!

Rockabilly had a massive boom in Harajuku around 30 years ago and there are still Roller fans that won't give up the dancing. Well, there's my article – let's go and find out why Rockabilly is still so alive and attractive in Harajuku!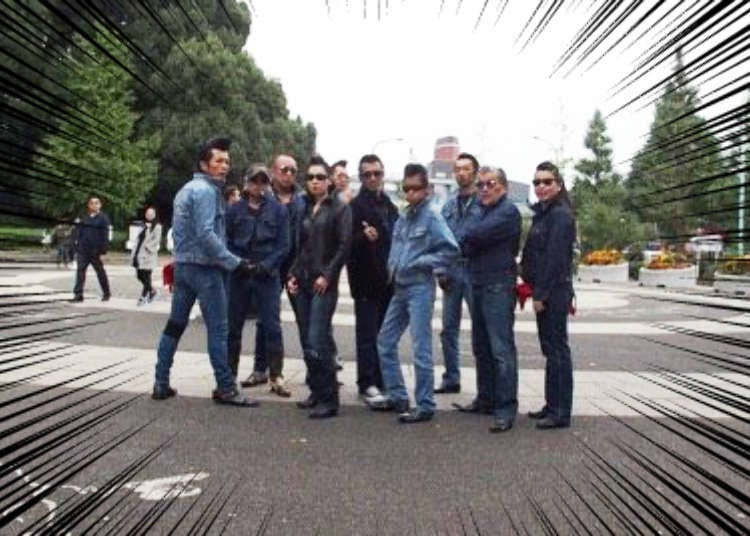 These are the "Strangers" who helped me doing my Harajuku Culture field report!
Why the Rollers are Still Alive Today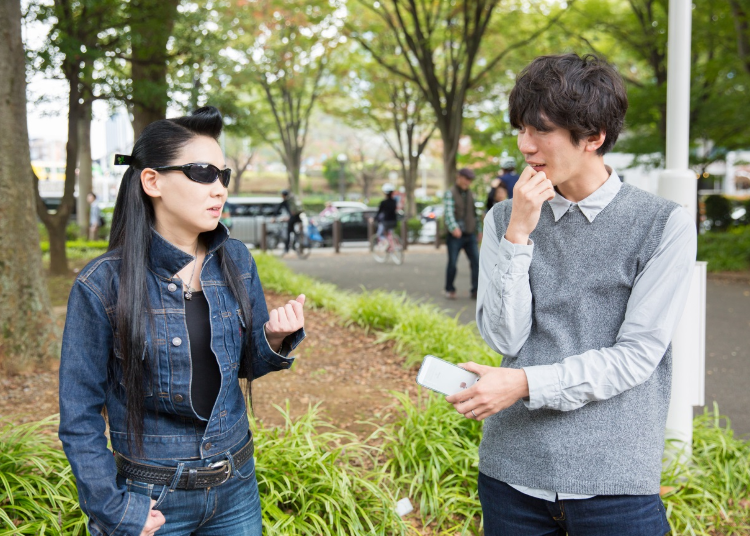 The leader of the Roller gang is Kazuyo, who organizes the get-togethers of the Roller members – a task that's not always an easy one. Let's ask her a couple of questions.

So, when were the Rollers formed?
I took over two years ago, but the Rollers have actually been around for 25 years.

Wow, that's longer than I thought! So the Rollers have been dancing in Harajuku for the last 25 years?
Yes, exactly. Even after the Hokoten Boom, the Rollers kept on dancing.

Oh, the Hokoten! Between 1977 and 1996, the Hokoten was a 2.2 kilometer long pedestrian paradise from Yoyogi Park to Aoyama, over Omotesando. Young people gathered there on Saturdays and Sundays, wearing colorful and extravagant clothes while dancing. One of the most famous dance groups is the Takenoko-zoku, or Bamboo Shoot Tribe, as well as the Rollers, clad in clothes from the 50s and dancing to that same era's tunes. This is Kazuyo's group. In the late 1980s, another thing besides dance groups became synonymous with Harajuku Hokoten: rock bands. A popular TV show helped showcase the many rock bands playing on the sidewalks all around the pedestrian paradise, elevating many into stardom. Harajuku Hokoten truly was a birthplace of modern Japanese culture.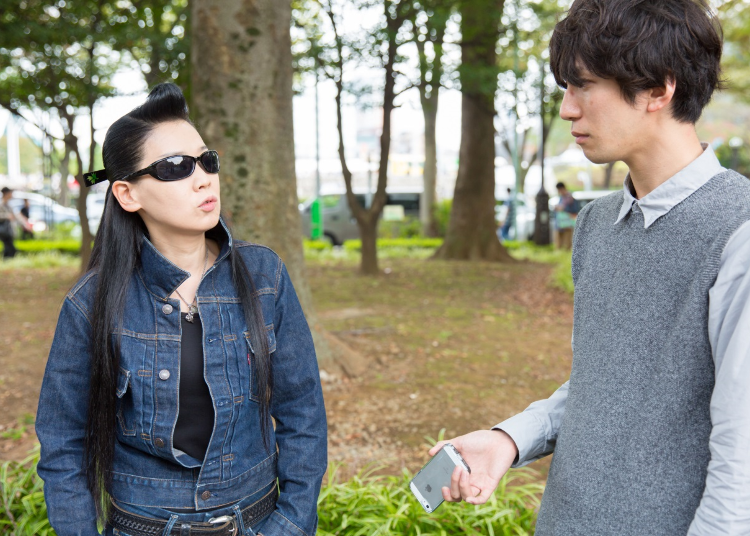 That's a Really Detailed Explanation.

Recently, the young people enjoying themselves in Harajuku don't really know about these things. That's why I explained it in such great depth, because I hope that people will read the article.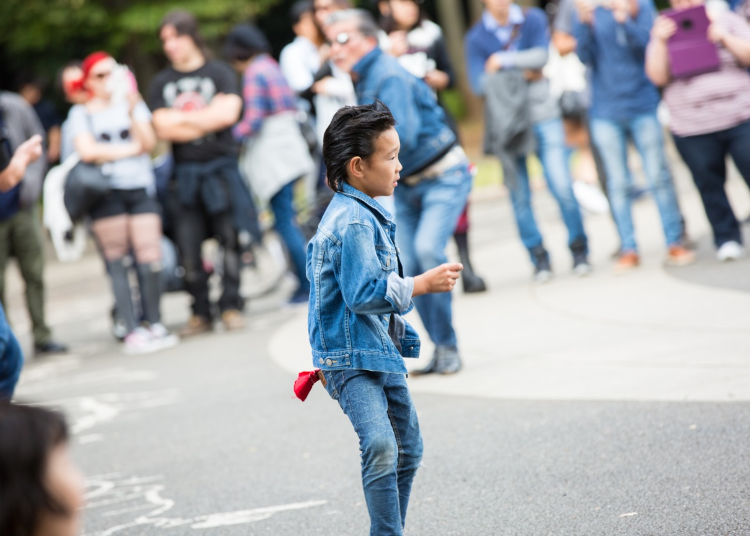 I'm a bit embarrassed to say that but I honestly thought that the Roller culture had gone down along with the end of the Hokoten.
Yeah a lot of people believe that, but the subculture has never stopped to exist.

The Rockabilly's heydays were roughly thirty years ago, right? But when looking at your group, I do see a lot of people younger than thirty.
Yeah, some of our members are dancing without having experienced that time. Some said "I want to try this!" by themselves, others were brought along by friends, some we met at live venues and as such, the group slowly got bigger. There are Rockabilly groups like the Rollers all over the country but Harajuku and the long history of the subculture there is considered as its sacred place. It's just natural that a lot of people interested in it end up coming here.

So the Roller's history has really been passed down.
Yes, exactly. Some people might say "these times are over" but hey, there's no other group who does it for free on this scale, is there? There are no real benefits from dancing with the Rollers and yet this custom has continued for decades, so I feel like it is something that we need to treasure even today.

Ah yeah, I think I agree.
Besides, some members have children who already love Rock and Roll, forming a connection, and it's this sense of comradeship that I want hold dear and promote the most.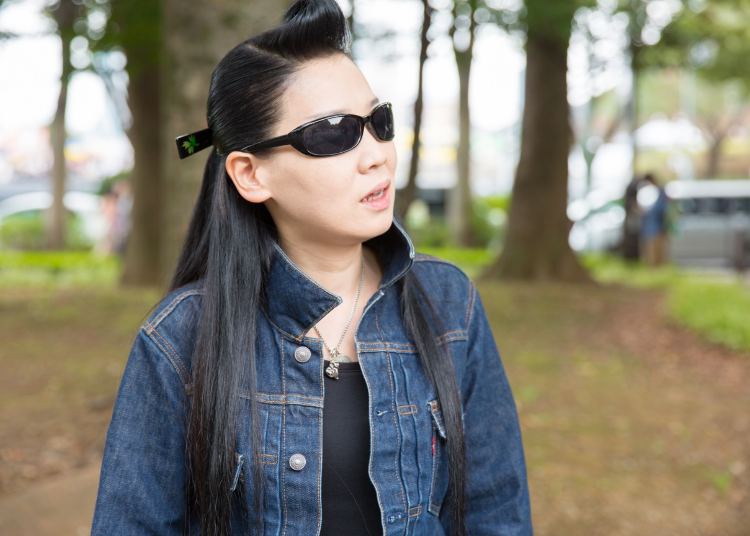 Even today, looking at the Rollers from an objective point of view, it seems like they are now being recognized as "something new." The number of international spectators has also risen, hasn't it?
Well, I feel that people react to us differently now. I've noticed a lot of people, and I wonder if it's also because of the power of the Internet. I've also went to Paris this March.

Wow, to Paris? Was there some kind of Rockabilly convention?
Oh no, for the Paris Fashion Week.

What, for the Fashion Week?!
Yeah, there was a party taking place at the Fashion Week and I was asked if we could come. Also, sometimes photos of us are used on the covers of Tokyo guidebooks, without our permission.

Wow, that's pretty amazing – both the fact that you've become the representatives of Tokyo for these guidebooks, as well as them not asking for permission.
By the way, Kazuyo-san, about the pompadours and the Rockabilly clothes … do you get ready for the dance meetups at home?
Yes, I do. I also teach those who aren't that skilled yet "Here, this is how you wear it" or "This is how you style a Harajuku pompadour," passing the knowledge on. Speaking of, do you know of Eight?

Eight?
Barber Shop Eight. They cut and style the pompadours since over 40 years now and have always supported Harajuku's Rock and Roll culture.

That's the first time I heard of it, actually.
A lot of our members go there, so why don't you stop by? I think there are a lot of stories about Harajuku's old days to hear.

Thank you so much, I'll be sure to head over!
Visiting the Barber Shop that Influences Harajuku Culture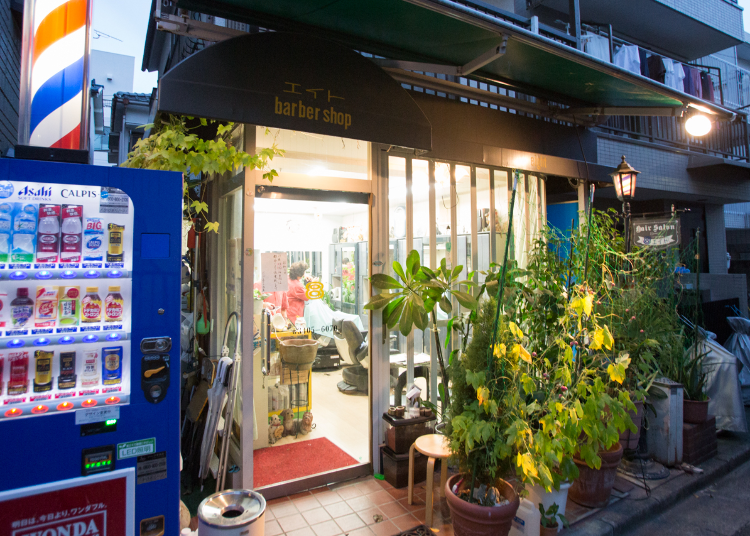 Of course, I immediately made my way through Takeshita Street to Barber Shop Eight – it's not far from Harajuku's police station.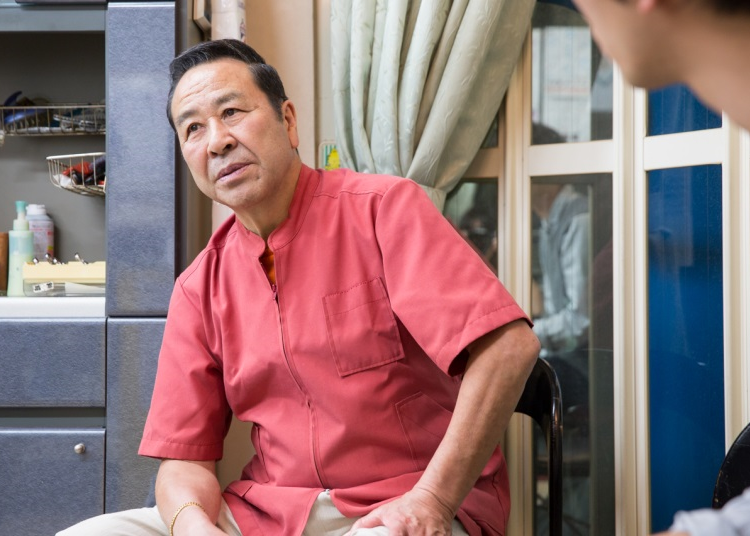 ▲This is the Rock and Roll veteran Suzuki-san who has cut hair for 52 years, the owner of the shop.

When did you open this shop?
That was in 1971. At first, we had our store directly in Takeshita Street.

Wow, so you've had this shop for almost 45 years! So, have you lived near Harajuku since long ago?
Ever since I was 23, yes. I'm 71 now, so for almost 50 years.

So you always had an eye on Harajuku. What was Takeshita Street like 50 years ago?
It might seem obvious but of course, it was vastly different. Right outside Harajuku Station used to be a pharmacy and a golf practice range, facing the entrance to Takeshita Street.

A golf practice range, really?!
Yeah. And behind the pharmacy, there was a tsumekomi-ryokan.

Wait, a what?! (laughs)
Young people don't understand what I mean when I say tsumekomi-ryokan, right? Today, they're called love hotels. The area facing Takeshita Street was also surrounded by a fence and you could only enter from the pharmacy side.

Seeing Harajuku's atmosphere today, this is very hard to imagine. So what was it like, the atmosphere during the time of the Rollers and the Takenoko?
At the time when the Takenoko-zoku danced, the pompadour was in. So, from that time on, we really had a big increase in customers. The pompadours that walked around in and in front of Harajuku, everyone came and wanted to see our customers.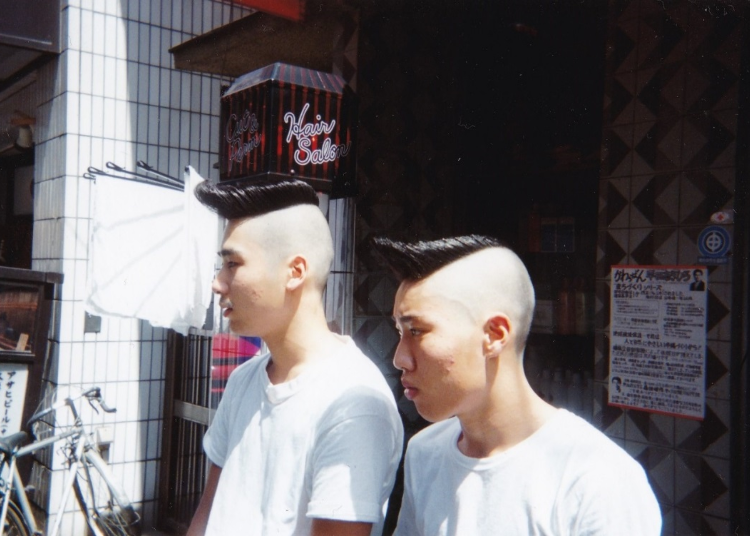 ▲The pompadours cut by Suzuki-san.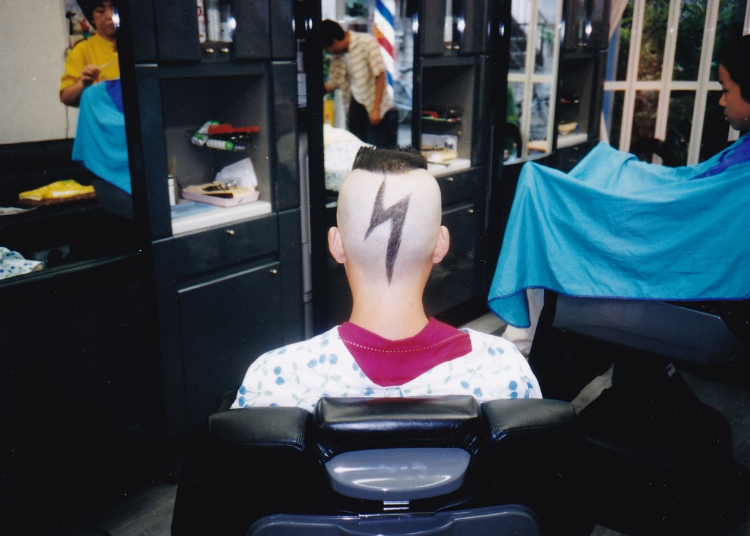 ▲Suzuki-sans customers do have a lot of passion and many approach the salon with their own styling in mind.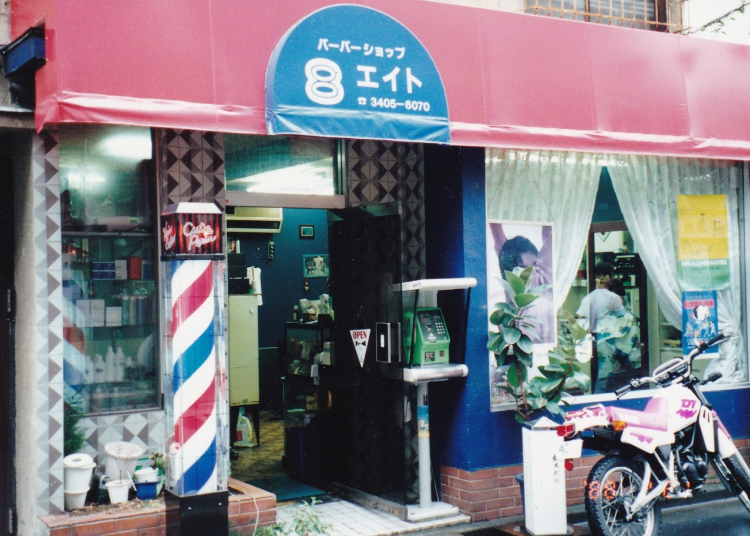 When did you move from Takeshita Street to your current place, how long have you been here?
The shop changed location about four years ago, and even it is still in Harajuku, it's a different location and thus a different kind of shop. The first store was really small so there were queues outside very often. I put a beer crate outside on which people would sit and wait for their turn.

So everyone came to get a pompadour? Wow, amazing times.
That's everyday business. Not only on Saturdays and Sundays but also during the week.
Harajuku keeps changing more and more, doesn't it? With Takeshita Street as a culture hotspot, Urahara becomes crowded with a lot of creative minds and small, fancy stores, as well as large fashion centers. Watching these changes, what do you think of them?

Oh, I didn't know that Yoyogi Park used to be an Olympic village...
Indeed. There were hardly any tall buildings at that time, only Co-op Olympia in front of the station on Omotesando. It was built around the time of the Olympics.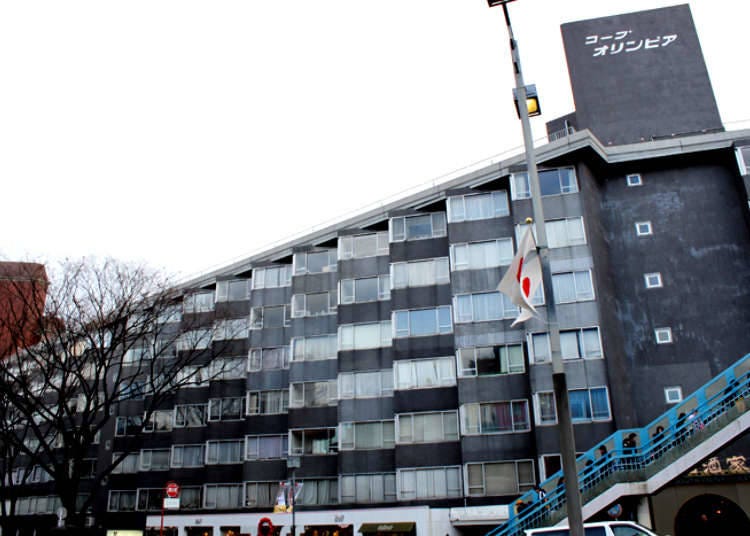 <@ ※Co-op Olympia. When it was built in 1965, the sale price of an apartment surpassed 100 million yen, the first time that something was called a "super luxury apartment." When I was in high school, I thought "Man I want to live in there" for about 400 times.
|b@>

So Harajuku's cityscape changed steadily.
Yes, and I believe it will change again with the next Olympic Games. I think one has to accept new things as they come, and Harajuku is an adaptive neighborhood, so I have no doubt that the spirit of Harajuku will continue to live on forever.

I am honestly surprised by your own adaptability, Suzuki-san.
If this was an old barber shop, it'd certainly be better if Harajuku stayed the same. But I plan on changing together with Harajuku. I cut hair with passion and a playful spirit, if I lost that, I'd have to stop, wouldn't I?

Ah, so you genuinely enjoy your work?
My young customers are very interesting (laughs). And the number of international customers who ask if I can cut them a pompadour also increases. It's really, really enjoyable.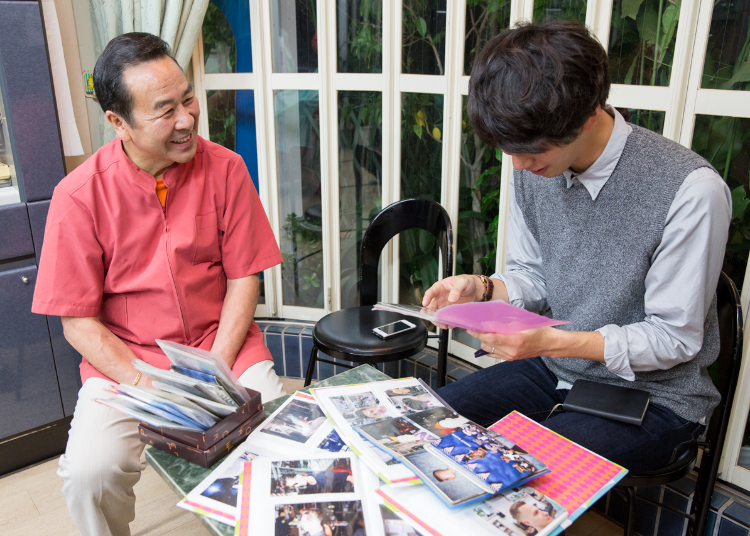 ▲While chatting happily, Suzuki-san shows me pictures of different times. I like the 70s best.

Concerning 2020, do you have any hopes or wishes what you'd like to see happen?
Well, whether I like it or not, Harajuku will continue to change. And besides repeat customers, I believe that a lot of new customers will come as well.

I think you have an amazing confidence. Why do new customers keep coming in?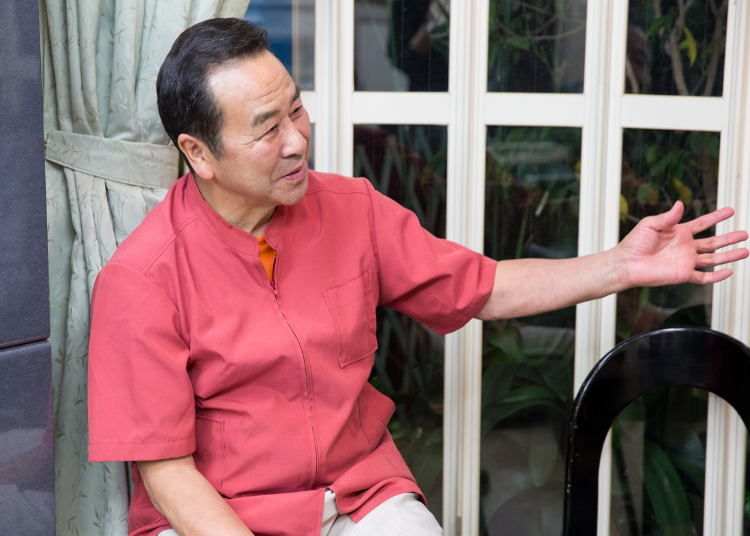 ………because of my skill?


You're amazing (laughs)!
And word of mouth, of course. The clerks of fashion stores have a lot of influence, for example. If one of them has a pompadour, they'll be asked where they got that done. Thus, word of mouth starts spreading.

Even if Harajuku is changing steadily, this kind of culture will never vanish, will it?
That's right. Even though I am over 70 years old, I am still working actively. Because I am still working with the same passion. I like people, you know, and I think I won't stop working anytime soon.

Thank you very much for this wonderful talk, Suzuki-san!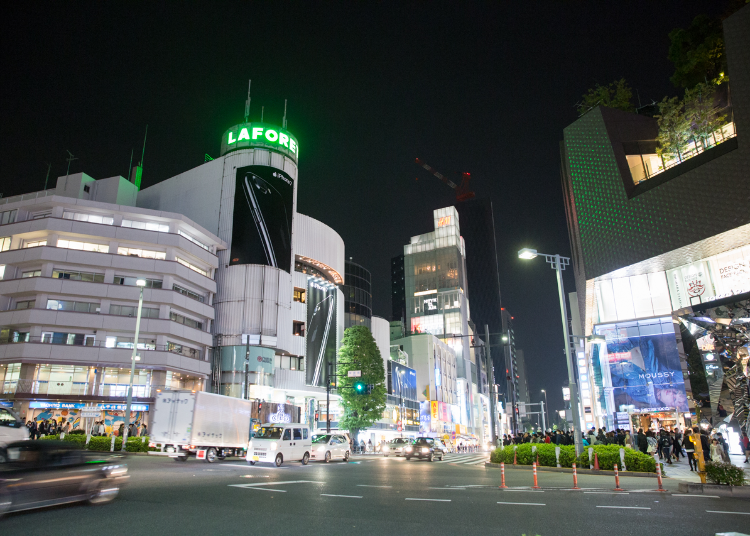 Harajuku might be an ever-changing neighborhood, but when I talked to Kazuya, the leader of the Rollers, and Suzuki-san, I thought: isn't their passion for their subculture something steady in an ever-evolving environment?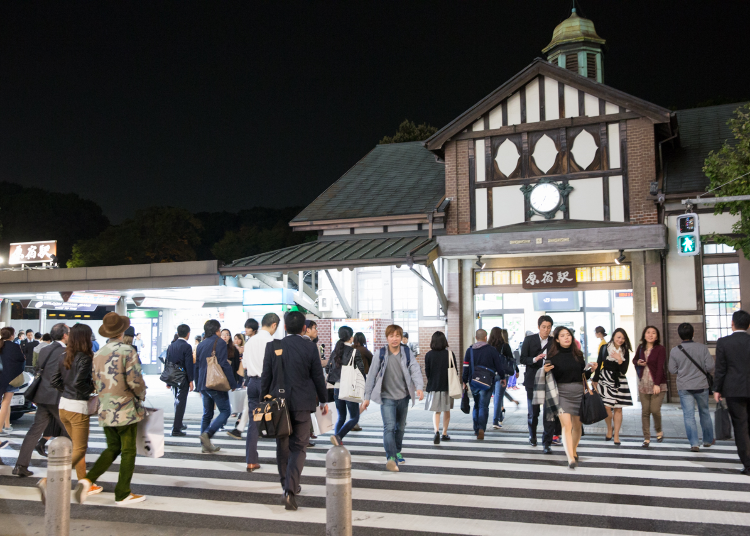 A city in which people casually shop or enjoy a meal, a city that has been protected watched over by people for decades, and a city that is home to people who want to make something new out of it – this is Harajuku and its culture.
This Harajuku, accepting and welcoming of all kinds of people, is certain to evolve yet again in the wake of the Olympic Games of 2020, and I with my big love for Harajuku, is looking forward to what these changes will bring.
Barber Shop Eight
Tel: 03-3405-6070
3-27-11 Jingumae, Shibuya-ku, Tokyo-to 150-0001
Written by: ​​Masahiko Katsuse

An editorial producer, editor, and writer from Shimokitazawa.
My Twitter account has become popular among young women in their teens and twenties, with currently around 60,000 followers.
My hobby is charging my smartphone.
Twitter: @katsuse_m
Address

1, Jinguumae, Shibuya-ku, Tokyo, 150-0001
View Map

Nearest Station

Harajuku Station (JR Yamanote Line)
1 minute on foot

Address

2-1, Yoyogikamizonocho, Shibuya-ku, Tokyo, 151-0052
View Map

Nearest Station

Harajuku Station (JR Yamanote Line)
3 minutes on foot


Phone Number

03-3469-6081
*This information is from the time of this article's publication.
*Prices and options mentioned are subject to change.
*Unless stated otherwise, all prices include tax.