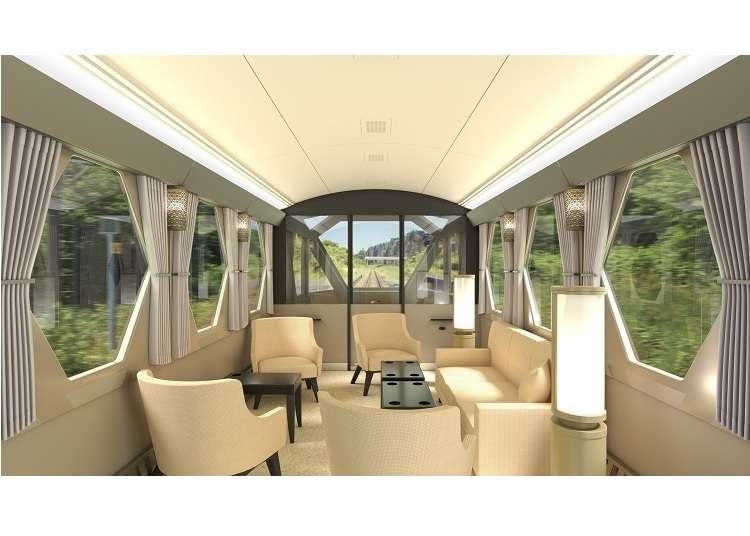 Every New Year, people in Japan look forward to fukubukuro - lucky goody bags, and many department stores offer special prices and items during their New Year sales.

In addition to standard fukubukuro, in which the contents of the goody bag are hidden, there are now new fukuburo options that openly promote package deals, selling them either through a lottery system or on a first-come-first-served basis.

Fukubukuro packages offer limited-edition items, rare and luxurious experiences, trips, and subscription services! What's more, since the spread of Covid-19, fukubukuro have become more accessible through lottery applications, online reservations, and delivery services.

Here we will introduce our careful selection of four one-of-a-kind 2023 fukubukuro available at department stores in the greater Tokyo area!
Luxury Hawaiian Fukubukuro Package at Matsuya Ginza: Stay at a 700 Million Yen Condominium in Hawaii and Enjoy Luxury Travel Items!
Matsuya Ginza is now offering a stay at Waiea - a luxury condominium in Hawaii with a property value of 700 million yen!

Waiea is located in Ward Village, a large shopping district in Hawaii. It's right on the ocean and has an infinity pool with an amenity deck equipped with BBQ grills.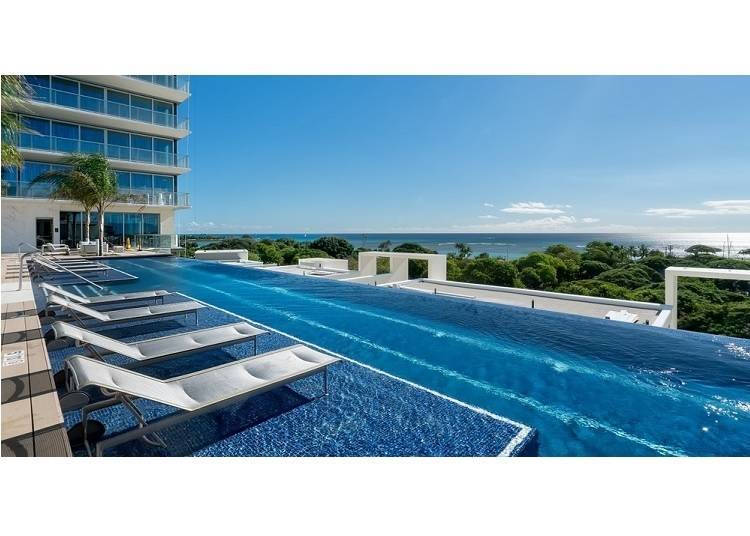 The package includes a five-night, seven-day stay (73,909-yen cleaning fee included), as well as 110,000-yen worth of Matsuya Ginza merchandise (two carry-on bags, two Hawaiian shirts, two backpacks, two eye masks, two suitcase tags, two compression bags, and two neck pillows).

Although each guest must cover airfare, this incredible fukubukuro package includes accommodation within the exclusive Ward Village and all the Matsuya products you'll need for the trip!

Only Matsuya card holders are eligible to apply, and one couple will be selected on the first and second of January. Who knows, maybe you'll be the lucky winner?!

・Price: 202,300 yen
・Available Packages: Limited to one couple
・Accommodation:
- Name: WAIEA
- Address: 1118 Ala Moana Blvd, Honolulu, HI 96814
・Booking Period: one week from March 1st to December 31st, 2023
*Reservations must be made in advance. Rooms may not be available during the peak season. Airfare will be charged separately.

・Where to Apply: At Matsuya department stores *lottery system
・Application Period: the first and second of January, 2023
・Application Location: Matsuya Ginza, first floor, special event space
・Qualifications: Matsuya card holders
・Facility Information: Matsuya Ginza, 3-6-1 Ginza, Chuo-ku, Tokyo 104-8130
Address

3-6-1, Ginza, Chuo-ku, Tokyo, 104-8130
View Map

Nearest Station

Ginza Station (Tokyo Metro Ginza Line / Tokyo Metro Marunouchi Line / Tokyo Metro Hibiya Line)
1 minute on foot


Phone Number

03-3567-1211
Driving Simulator "DRiVe-X" Fukubukuro at Takashimaya: Experience VR Race Car Driving Around the World!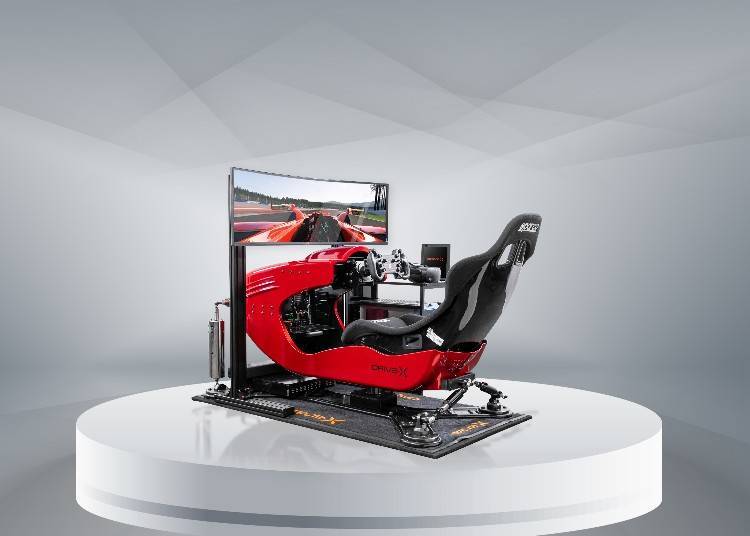 A new VR driving simulator and authentic racing suit will be sold as a Fukubukuro package during Takashimaya's 2023 New Year's sale!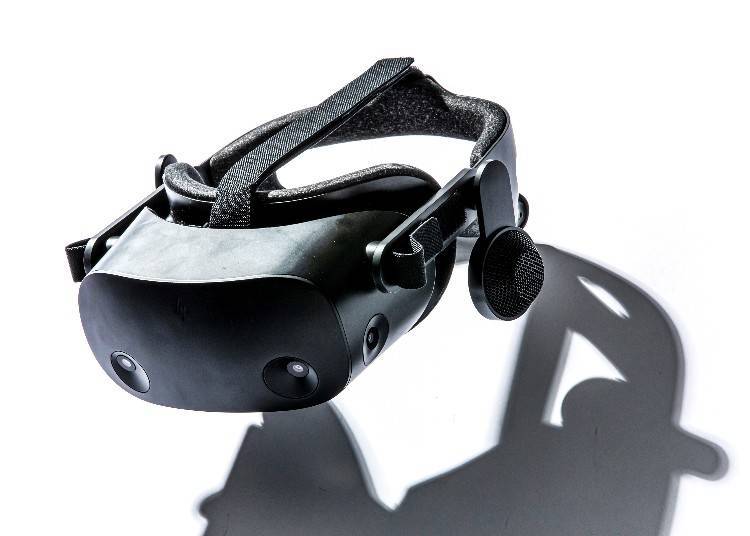 Not to be mistaken for a game console, DRiVe-X is an authentic car driving simulator developed by a professional race car driver! It comes with VR goggles, enabling you to enjoy driving on racetracks from around the world!

DRiVe-X is very compact, requiring only about 2.4 square meters of space. Using the latest VR technology, you can enjoy the exhilarating experience of race car driving from the comfort of your home!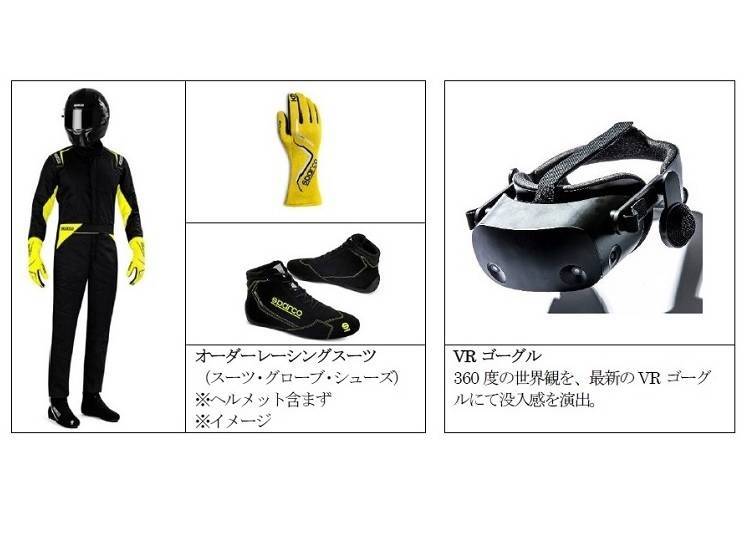 The package also includes a one-of-a-kind, custom-made racing suit (suit, gloves, and shoes)! This fukubukuro offers the dreamlike experience of becoming a race car driver through cutting-edge technology and equipment.

・Price: 3,687,200 yen
・Number of Available Units: one unit *lottery system
・Sales Method: Applications will be accepted at stores.
・Application: Held at Takashimaya stores (Nihonbashi, Shinjuku, Tamagawa, Tachikawa, Yokohama, Omiya, Kashiwa, Takasaki, Gifu, Osaka, Sakai, Senboku, Kyoto, Rakusai, Okayama, 15 stores in total)
*Application period: From January 2, 2023
*Winners will be selected by lottery and notified by mid-January 2023. 
*Delivery is scheduled for early March 2023.
BONSAI x ISETAN MEN'S Fukubukuro at Isetan Shinjuku: A One-of-a-Kind Fukubukuro Worth Over Ten Million Yen!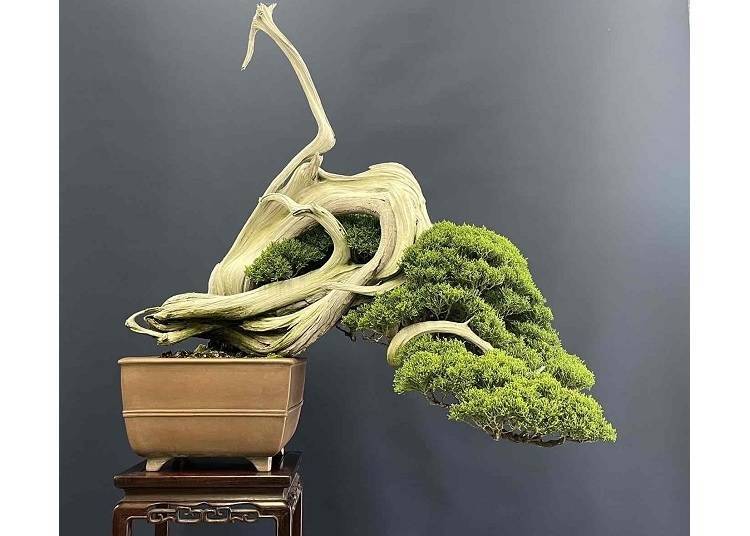 Product image (*The image above differs from the actual product)
TRADMAN'S BONSAI is on a mission to introduce the traditional culture of Japanese bonsai to the world through collaborations with various brands and companies.

TRADMAN'S BONSAI is located in the Isetan Men's Building. Here you can find a one-of-a-kind bonsai that embodies the essence of the Japanese New Year, sold as a fukuburo! Once you've made an application, the shop will arrange a meeting with the actual bonsai on display. Applications must be made at the store on a first-come, first-served basis, so those interested should move quickly!

・Price: 12,340,000 yen
・Period: December 28, 2022 - Scheduled for mid-January, 2023
・Place: On the first floor of the Isetan Shinjuku Men's Building
・Number of Bonsai: one
・Purchase Method: In-store applications (first-come-first-served basis)
*Purchase to be finalized at a later date during a meeting
・Facility Information: Isetan Men's Building, 3-14-1 Shinjuku, Shinjuku-ku, Tokyo 160-0022
Luxurious Fukubukuro with Accommodatoin at Tobu Department Store: Take a Ride on the New Limited Express "Spacia X" and Enjoy a Stay at The Ritz-Carlton, Nikko!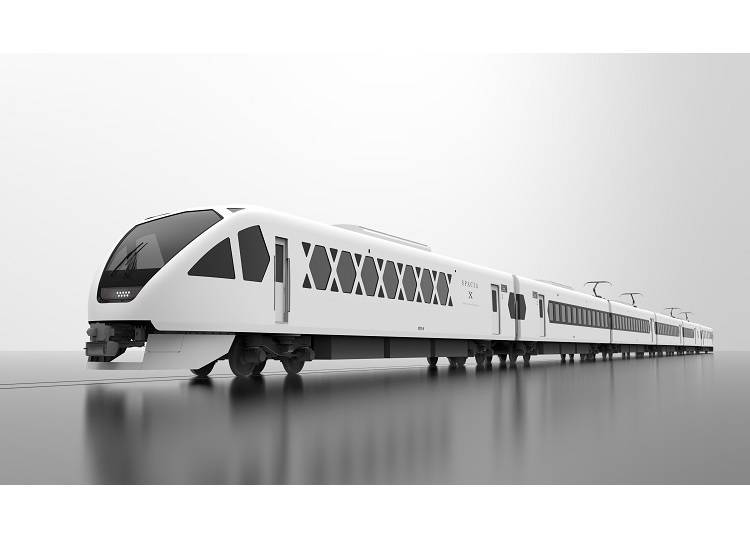 New Limited Express Spacia X (the photo above is for illustrative purposes)
The Tobu Department Store will sell a premium, luxury fukubukuro that enables passengers to board the new express train, Spacia X, on its first day of operation scheduled for July 15th, 2023. This fukubukuro package is organized and sold by Tobu Top Tours, the Tobu Group's travel agency.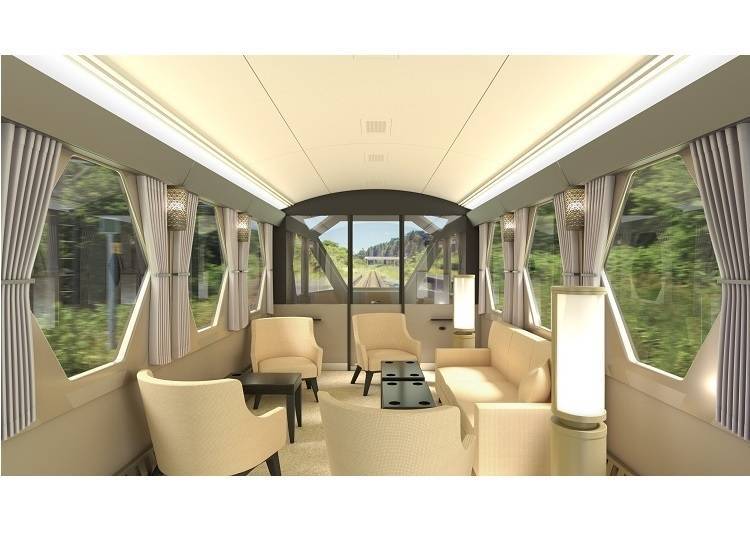 Cockpit Suite (the photo above is for illustrative purposes)
Enjoy a once-in-a-lifetime opportunity to board the first car's extravagant "cockpit suite" on the first day of Spacia X's operation!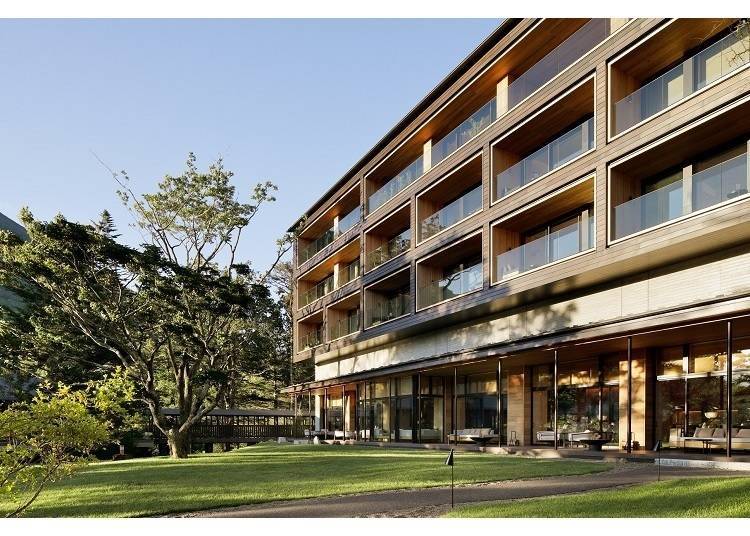 The Ritz-Carlton, Nikko
The fukubukuro package also includes a two-night, three-day stay in a suite at The Ritz-Carlton, Nikko with a view of Lake Chuzenji. What's more, it comes with a 50, 000-yen Tobu Department Store gift certificate and other premium benefits-enabling you to enjoy best of Nikko!

Being one of the first to ride on a newly operating train is a precious experience. The Tobu Group's unique fukubukuro package is a must-try, even if you're not a train enthusiast!

・Price: 800,000 yen/pair for 2 persons
・Packages Available: one package
・Application Period: December 1st, 2022 - January 3rd, 2023
・Application Method: Tobu Department Store Ikebukuro, Official Website. Or, apply at the special application box located on the second floor of the Ikebukuro Store, area No. 5. Winners will be notified by phone after January 4th, 2023.
・Facility Information: Tobu Department Store, Ikebukuro 1-1-25 Nishi-Ikebukuro, Toshima-ku, Tokyo 171-8512
Start the New Year with Fukubukuro Offering Rare and Luxurious Experiences!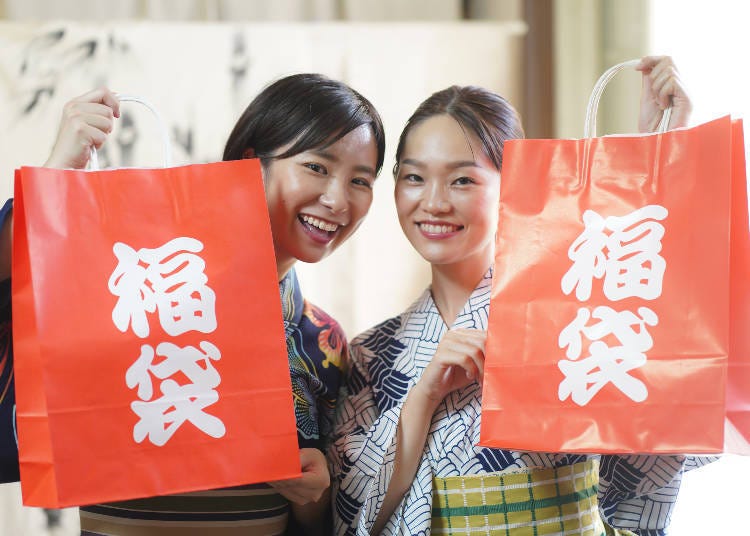 Photo: PIXTA
These luxurious, limited-edition fukubukuro are only available at famous department stores in the Kanto area. 2023 is sure to be a good year if you're lucky enough to win a lottery or apply early! Why not try your luck and welcome good fortune into 2023 with a luxurious fukubukuro?

*The information in this article is from December 2022. Please refer to the official websites for the latest information.
Written by:
*This information is from the time of this article's publication.
*Prices and options mentioned are subject to change.
*Unless stated otherwise, all prices include tax.