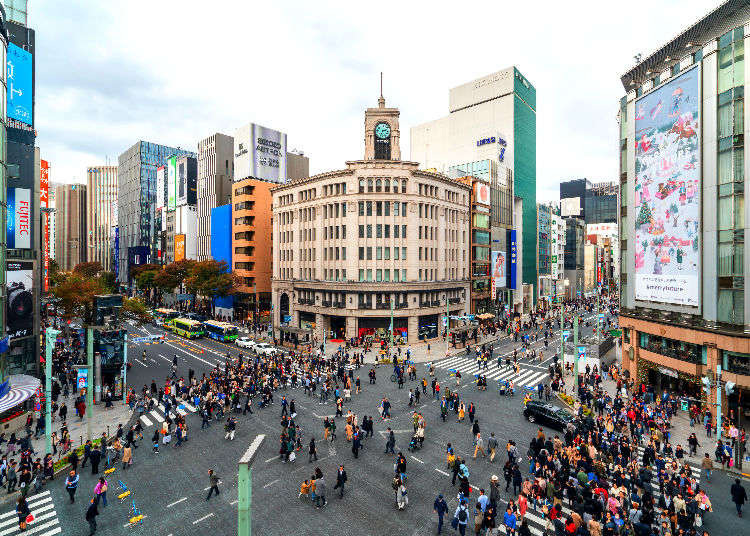 Ginza is one of Tokyo's hottest neighborhoods, known for its glitzy streetscapes. The upscale shopping paradise is home to some of Japan's oldest and most prestigious department stores while also constantly evolving. The all-new Ginza Six is an example of that; a stylish place blending in with the more traditional establishments. Indeed, there's a lot to discover in Ginza's glitzy urban jungle.
To make exploring a bit easier and more convenient, we've hand-selected some of the absolute must-visit spots and shops! Taste Ginza's refined elegance to the fullest!
Gallery Kaigado: Original Art and Prints at the Imperial Hotel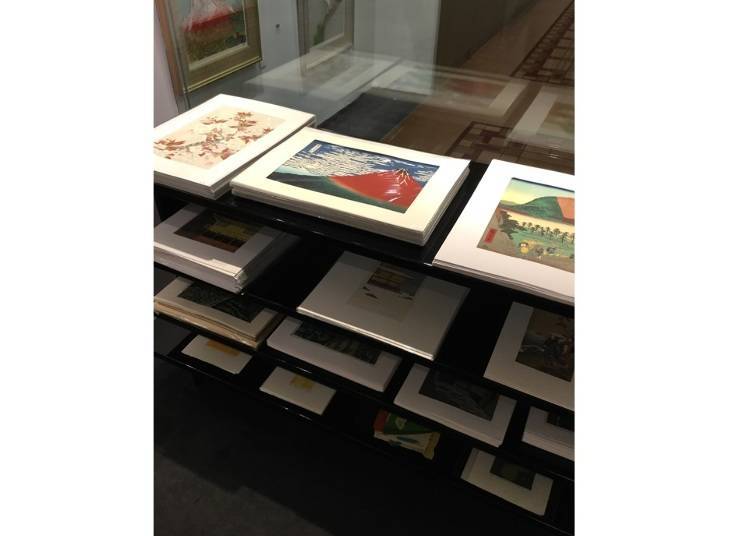 The Imperial Hotel Arcade is a shopping area in the hotel's basement. Especially noteworthy among the many different shops is Gallery Kaigado, founded in 1948. The gallery deals in art such as prints, oil paintings, watercolor paintings, and Japanese paintings. The selection of prints is particularly large. Next to the works of famous masters such as Picasso, Chagall, and Miró, Gallery Kaigado also offers a wide range of contemporary up-and-coming artists from both Japan and overseas. Sculptures, glassworks, reliefs and other kinds of art objects invite to simply stop by for a culture-infused stroll.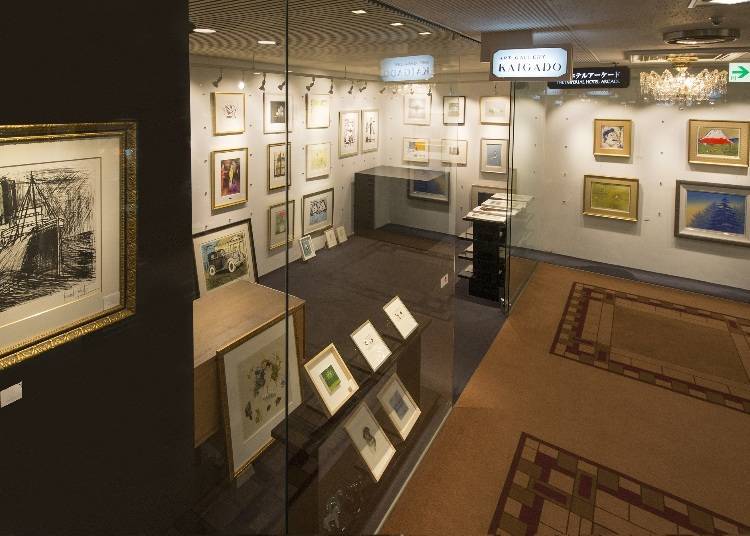 One of Gallery Kaigado's biggest draws is the window gallery. It's a space where the works of particularly recommended artists are showcased, changing on a monthly basis. The staff also manages to impress with their in-depth knowledge about everything art, able to recommend an artist you might not have heard of yet that suits your taste. Why not stop by and give it a try? Who knows what beautiful work you will discover!
Imabari Yokkin: Treat Yourself to High-Quality Towels!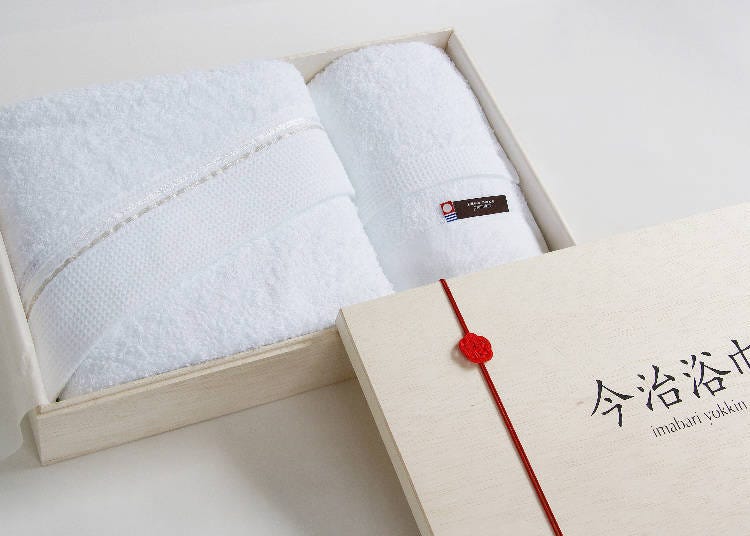 Just a little bit of luxury can make a rather big difference in your daily life! High-quality towels might not be something that a lot of people would buy for themselves, but they will revolutionize your shower routine. Imabari is a Japanese towel brand that is famous for its outstanding quality. You'll find these luxury towels at Imabari Yokkin, a shop in Ginza all about the famous brand. 120 years of history and traditional craftsmanship go into every towel, making for excellent water absorbency. The fabric is wonderfully soft, too.
Toko Yurakucho: Traveling Gets a lot More Comfortable!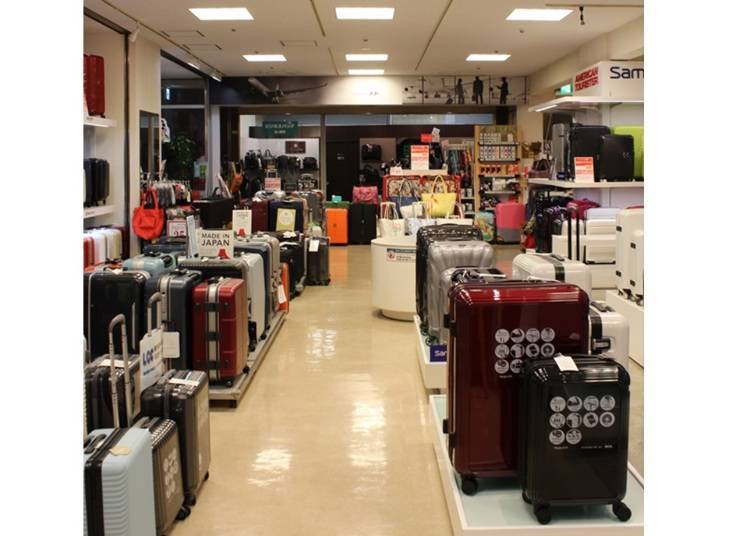 From luxury water to something a lot more practical. Toko specializes in suitcases and all things traveling, ready to make your journey a lot more comfortable! Operating for 50 years, the knowledgeable is ready to answer all your needs!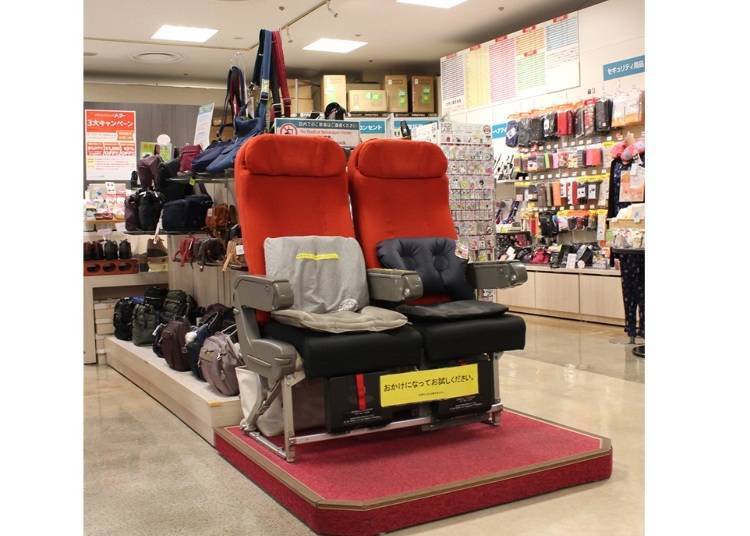 A suitcase doesn't only have to fit all your necessary things, it also should be easy to handle and sturdy enough to survive several trips without getting damaged. Toko makes sure that all these boxes are checked! On top of that, the shop also offers a variety of other travel-related goods, such as shoes, apparel, guidebooks, home appliances, instant food, and so on – everything you need on a journey!
Address

Tokyo traffic hall 2F, 2-10-1, Yuurakucho, Chiyoda-ku, Tokyo, 100-0006
View Map

Nearest Station

Yurakucho Station (JR Keihin-Tohoku Line / JR Yamanote Line / Tokyo Metro Yurakucho Line)
1 minute on foot


Phone Number

03-3213-8717
Noritake: Beautiful Tableware from Japan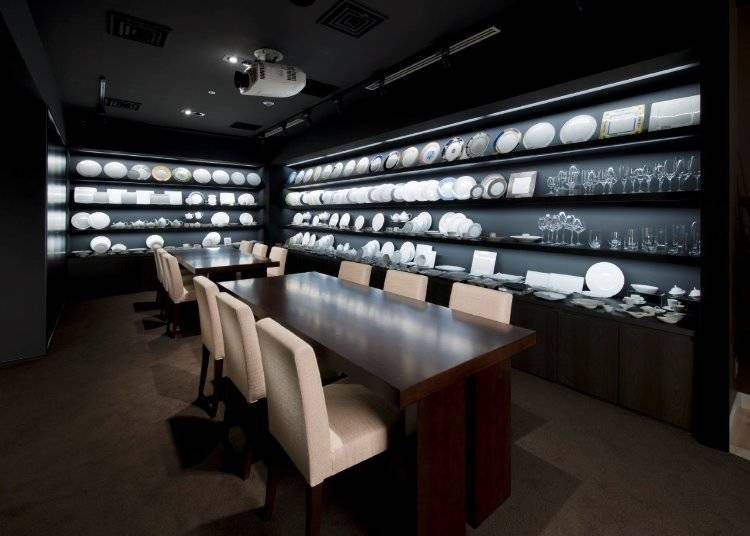 Noritake is a store that specializes in Okura Art China, porcelain that is valued for its high quality. About 100 years ago, Noritake was the first Japanese company to produce a full dinnerware set. Today, the shop boasts a large selection of Okura porcelain, the kind of tableware you often see at Japanese guesthouses. On about 330 square meters, you'll also find fine Western porcelain, arts and crafts, and various gifts suitable for every occasion.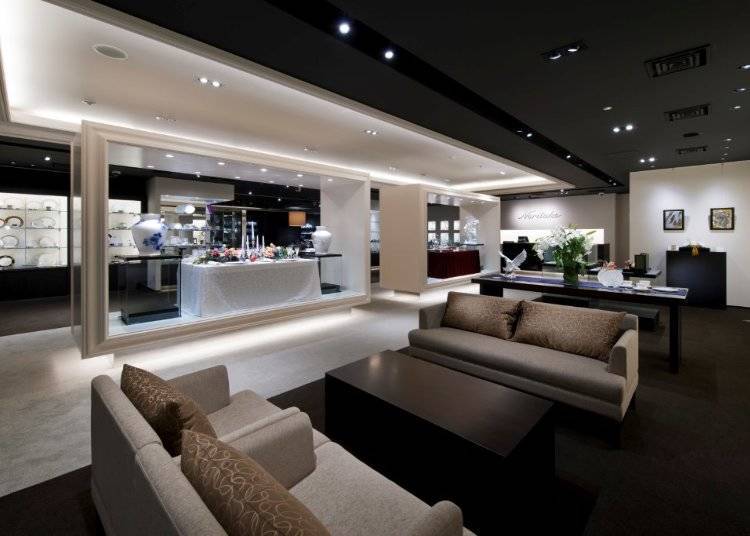 From designing to molding and painting, everything is done in-house at Noritake – even the development of materials and paints. Meticulously crafted, every Okura piece is of the highest quality and sure to fancy up your table! Just browsing the selection at your own pace is fun, but you'll likely fall in love with a particularly beautiful piece and take it back home with you.
Noritake Okura Art China Ginza

ノリタケ・大倉陶園 銀座店

Address

Bunshodo Building 2F, 3-4-12 Ginza, Chuo-ku, Tokyo, 104-0061


Nearest Station

Ginza Station (Tokyo Metro Ginza Line / Tokyo Metro Marunouchi Line / Tokyo Metro Hibiya Line)
1 minute on foot


Phone Number

03-3567-6121
Iwasaki Optical Shop: Japanese Tradition for Your Eyes!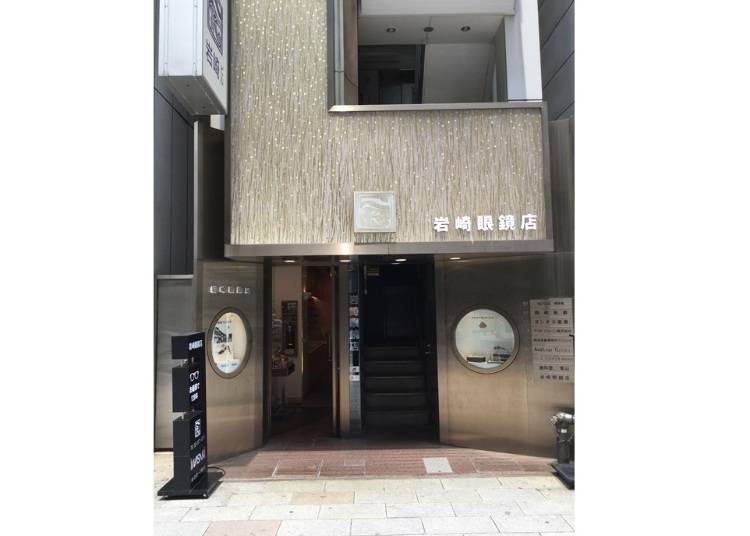 Just opposite of the shiny new Ginza Six is a traditional Japanese optical shop, immediately recognizable by the Wadjet (Eye of Horus). That is Iwasaki Optical Shop, equipping people with glasses since 1895. Today, the shop is famous for combining beautiful, high-quality frames from all around the globe with state-of-the-art lenses, tailored to every customer's personal needs.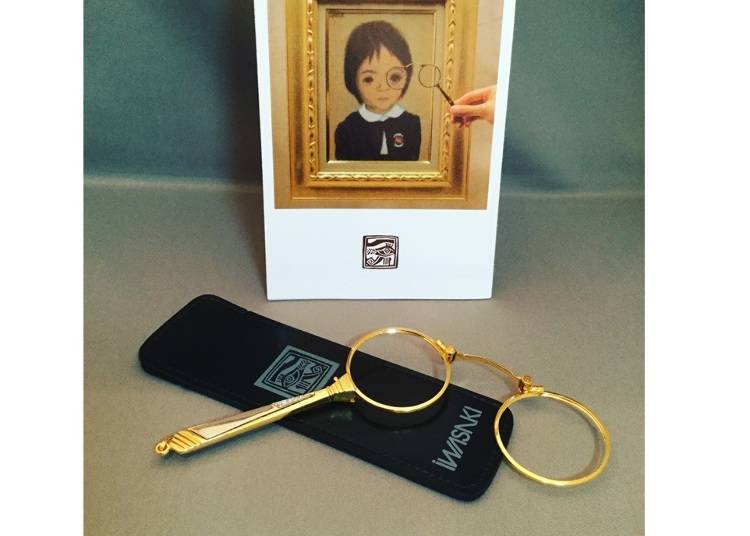 Truly unique are Iwasaki's "museum glasses." They're specially made to let you examine even the tiniest detail of a painting, sculpture or other exhibit at museums, as those are often behind glass and can't be examined from up close. This ingenious little item helps you make the most out of every museum visit!
Ginza Kanematsu: Shop for Shoes and Bags, Tokyo-Style!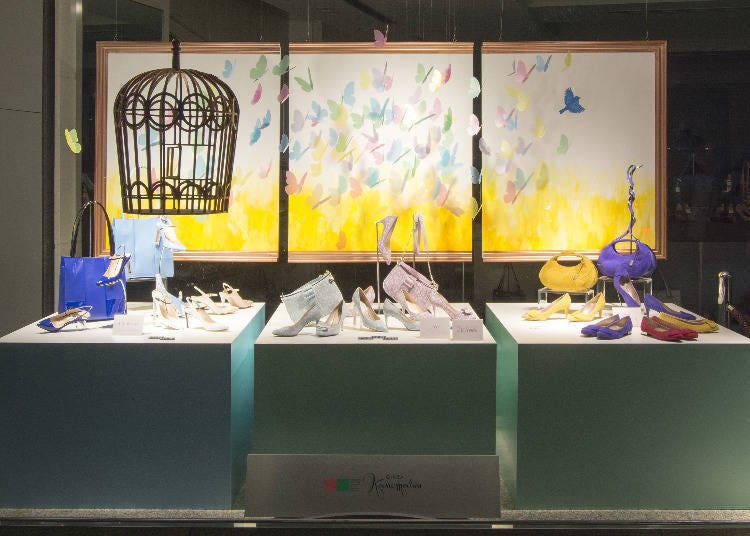 Ginza Kanematsu's head store is the largest shop all about women's shoes and bags in the entire Ginza area! Open since 1947, it makes shoppers' hearts leap for joy with "Made in Japan" products that are high in quality as well as stylish and elegant. The store's staff will carefully measure your feet and adjust the shoes to your unique shape – that makes buying a pair of brand-new high heels an entirely new experience!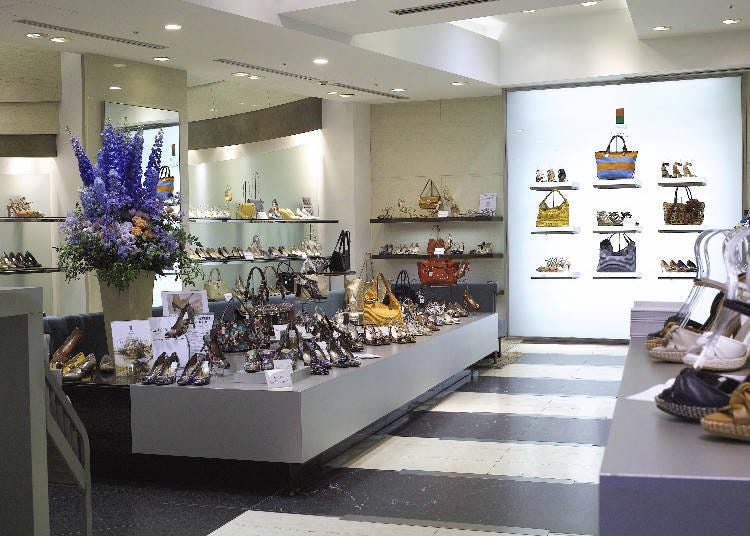 Ginza Kanematsu stocks shoes from 20.5 cm to 26.0 cm, gathered on four beautifully decorated floors. The basement floor is completely dedicated to bags for the perfect piece to go with your new pair. From day-to-day apparel to flashy party outfits, Ginza Kanematsu has got you covered!
Motorimoda Ginza: Fashion Meets Motorsport!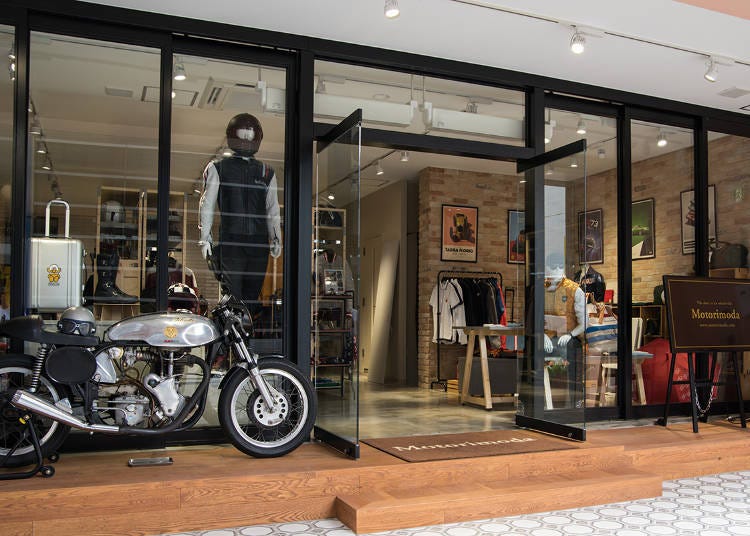 Motorimoda Ginza is a rather unique shop that builds its fashions election entirely around cars and motorcycles. It all started in 2001 when the brand Momo Design opened its own shop, which was renamed to "Motorimoda Ginza" in 2007 and expanded its selection to Western brands. The three keywords of the shop are "fashion, classic legend," promising a refined selection uniting elegance, coolness, and motorsports.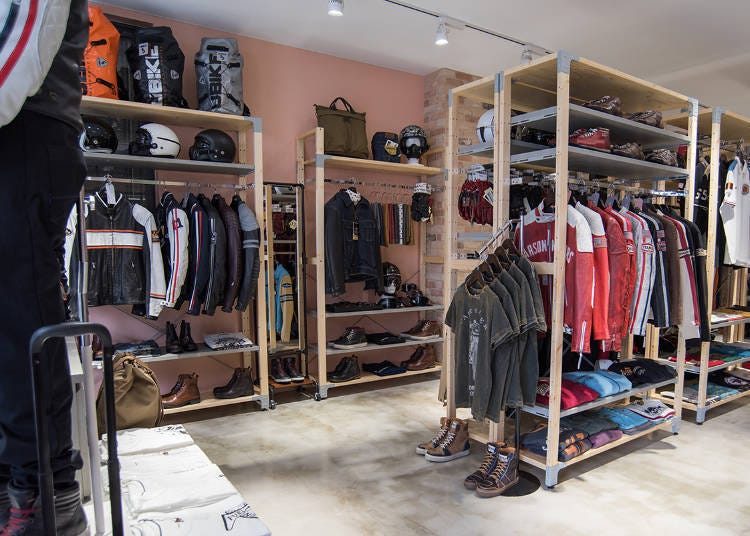 Next to helmets and equipment, Motorimoda Ginza also has everything to make your driving experience just a bit more refined. Shoes, sunglasses, gloves, watches – there's plenty of accessories and apparel to choose from! Create an outfit designed around your favorite car or motorcycle!
Ginza Maggy: Committed to Japanese Elegance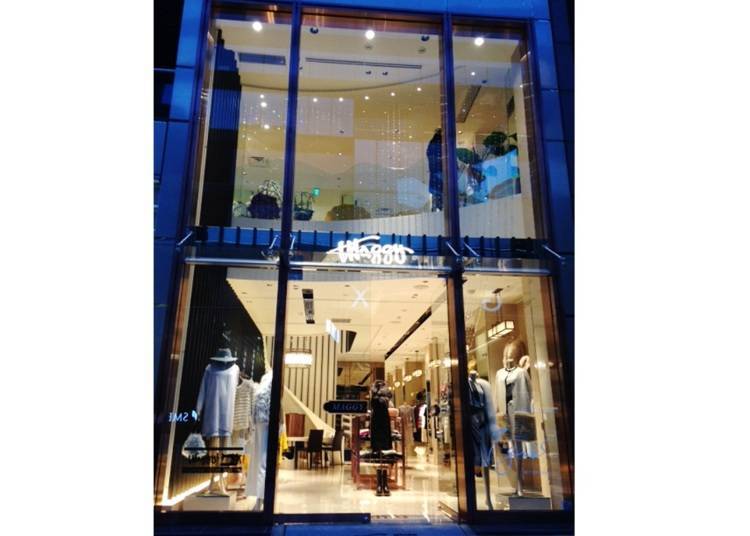 This boutique right in front of Ginza Six is famous for its commitment to a refined and elegant style since its opening in 1956. Blazers, jackets, dresses, knitwear – everything follows a beautiful Japanese aesthetic that combines elegance with feminine playfulness. Whether you're looking for an entire outfit or a single piece to love, Maggy is a great place to start.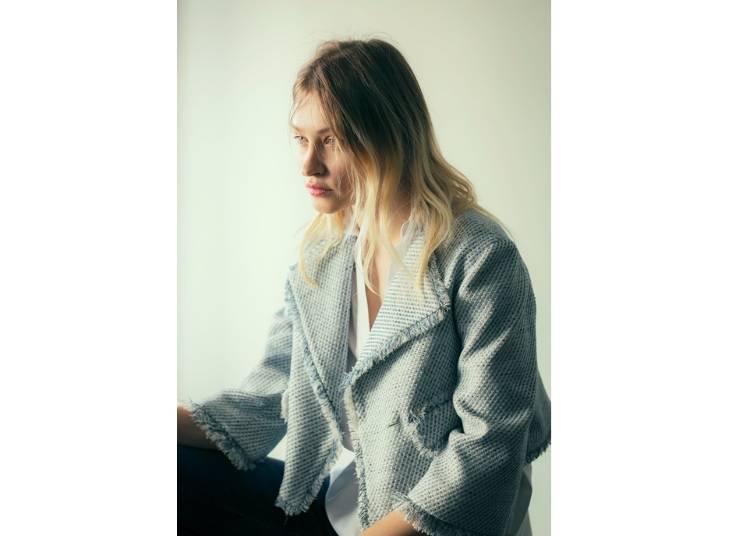 Ginza Maggy started as a shop that bought fabric from Europe and transformed them into order-made garments for Japanese fashionistas. This focus on meticulous and precise tailoring is one of the shop's most prominent characteristics. That's why every piece doesn't only fit extraordinarily well but is also wonderfully comfortable to wear. Find a new favorite here!
Pop Bag: Create Your Own Original Bag!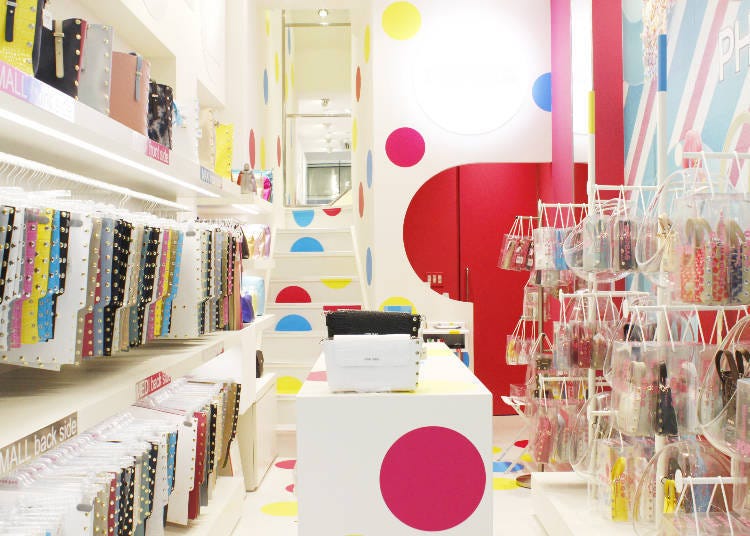 Right outside Ginza Station's B3 exit is Pop Bap, she shop of the same-named leather bag brand from Italy's Florence. It's not just yet another bag store – in fact, Pop Bag lets you create your own bag after your own preferences! Choose the front, back, and handle freely to create your own original piece!
Of course, Pop Bag boasts all the materials and colors that Italian leather bags are known for, so despite the novelty concept, there's no mistake that you'll end up with your very own Italian piece. Both materials and colors change regularly, so stopping by and seeing what the trends are is always fun!
Kobijutsu Sasaki: Authentic Antiques in the Heart of Ginza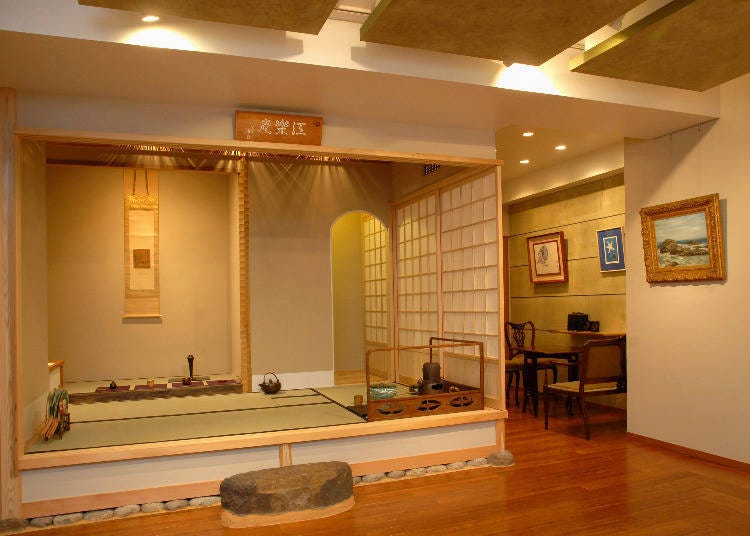 Kobijutsu Sasaki is the place to go if you're after a unique piece of antique furniture or antique art. The old objects aren't only of astounding beauty, they also bring the charm of another era to your home. Simply by looking at a gorgeous antique piece, you'll find yourself wondering about its history. That alone makes a visit to Kobijutsu Sasaki well worth your time.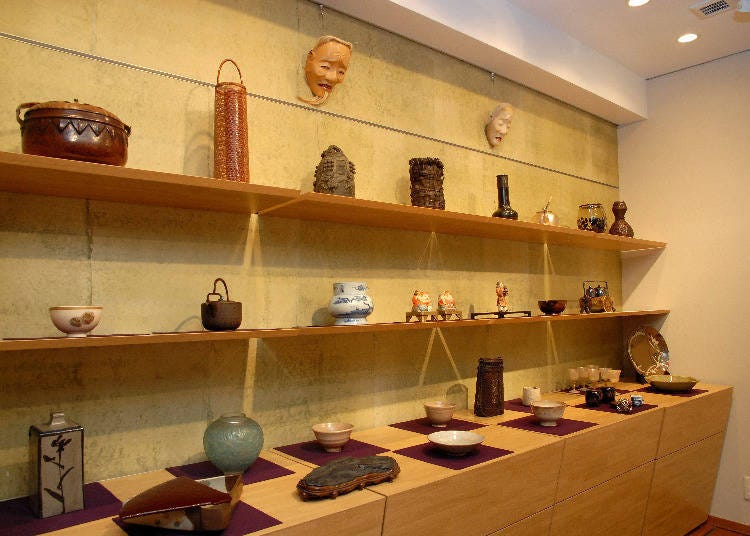 On top of that, Kobijutsu Sasaki boasts its very own tea room and offers tea ceremony experiences regularly. While antiquities can be a bit intimidating, the friendly staff will offer a warm welcome that'll make you feel right at home and, of course, answer any questions you might have.
Kimono Ginza Iori: Step Into the Wonderful World of Kimono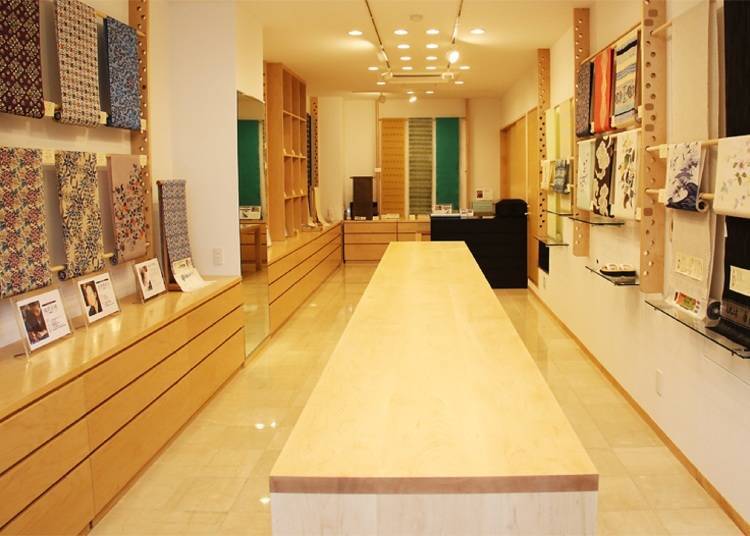 Kimono Ginza Iori is right in front of the gorgeous Kabuki-za theater, bringing a fresh, modern wind to the traditional kimono. Their selection features prints and designs from artists known as "living national treasure," as well as rare patterns and dyes, masterpieces by individual artists, and more – everything for a surprisingly reasonable price. No matter if you're a kimono expert or approach the ancient topic for the very first time, Iori welcomes everyone with open arms.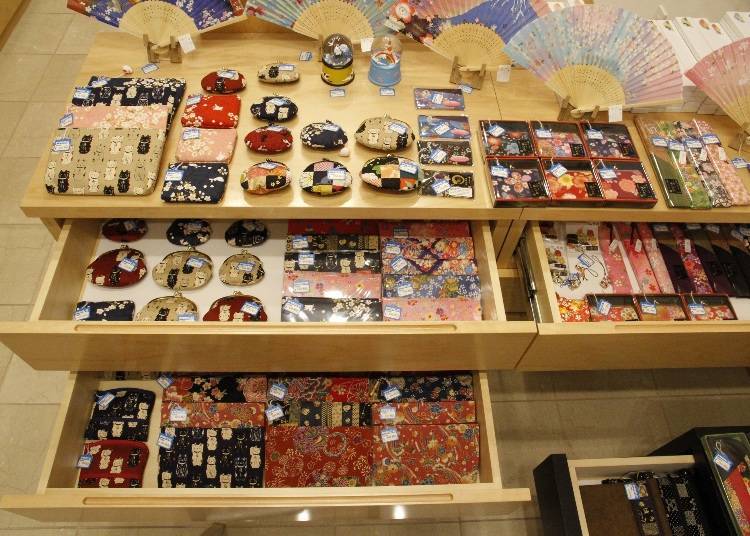 If buying an actual kimono seems a but overwhelming, why not stop by to take a look at the many smaller accessories? Things such as folding fans and wallets make for wonderfully unique souvenirs that express everything we know and love about Japan. English-speaking staff is at the ready to answer all of your questions!
Kohgen Ginza: Irresistible Incense Scents!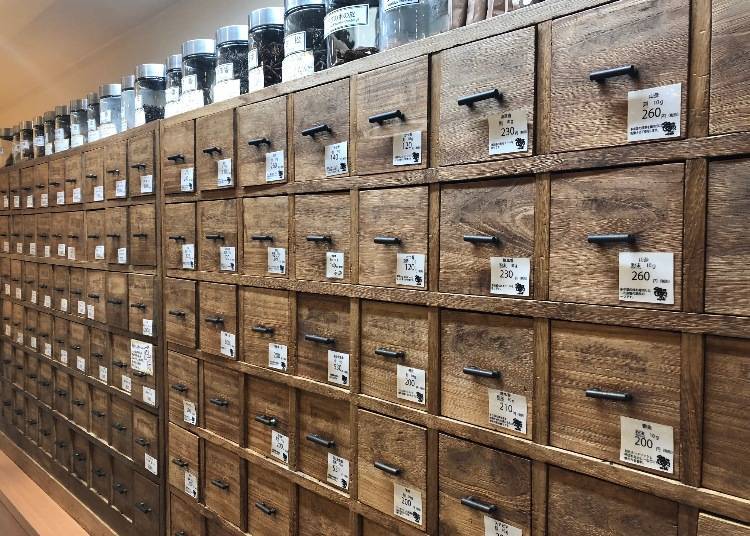 Kohgen Ginza is Japan's premier address for all things incense. The shop offers over 5,000 unique products ranging from incense and fragrance to Buddhist prayer beads. Next to aromatic incense itself, you'll also find equipment and accessories from brand throughout Japan, supplying you with everything you need for a proper incense setup. On top of that, Kohgen allows you to actually try the different scents to find which one you like best.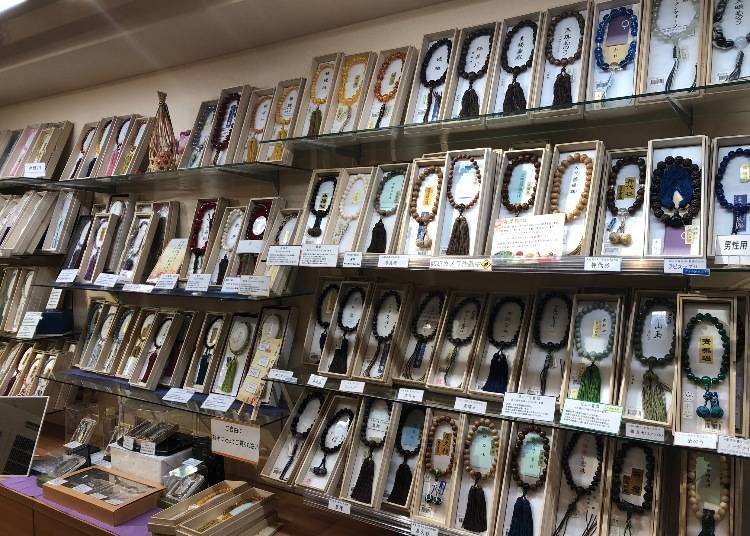 Buddhist prayer beads are also available abundantly. There are all sorts of colors and materials, including rare choices such as amber, coral, and ivory. Don't hesitate to stop by and take a look – your mind is sure to be relaxed and refreshed!
Yamano Music: Instruments and Music Since 125 Years!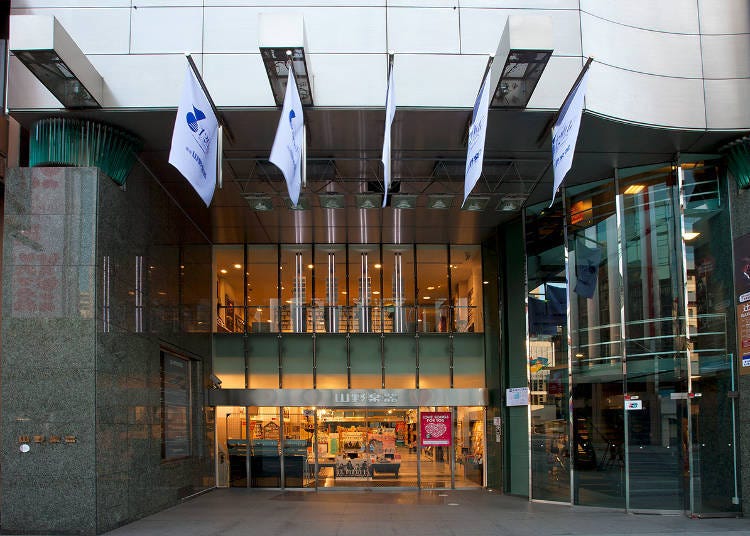 Ginza 4-Chome Intersection is one of the liveliest places of the glitzy neighborhood, and that's where Yamano Music has been the go-to spot for all things instruments and music since 125 years. If you're a musician yourself, there is pretty much nothing you won't be able to find, from stringed to wind instruments and so much more. Even if you don't play anything yourself, Yamano Music has its finger right on the pulse of time, offering not only the works of popular artists as CDs or DVDs but also sheet music, software, and so on. Both professionals and beginners are sure to enjoy this long-established store.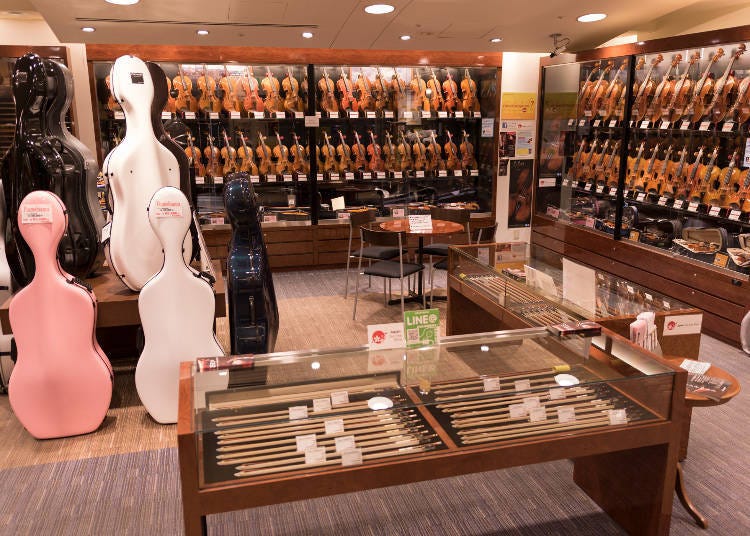 Yamano Music boasts six entire floors full of all things music (the seventh floor is an event space.) Multilingual staff will happily help you in English and Chinese to find whatever you're looking for and answer any questions you might have. A special highlight is GVIDO, the world's first digital music score – try it right at the store!
Shoyeido Ginza: A Breeze of Kyoto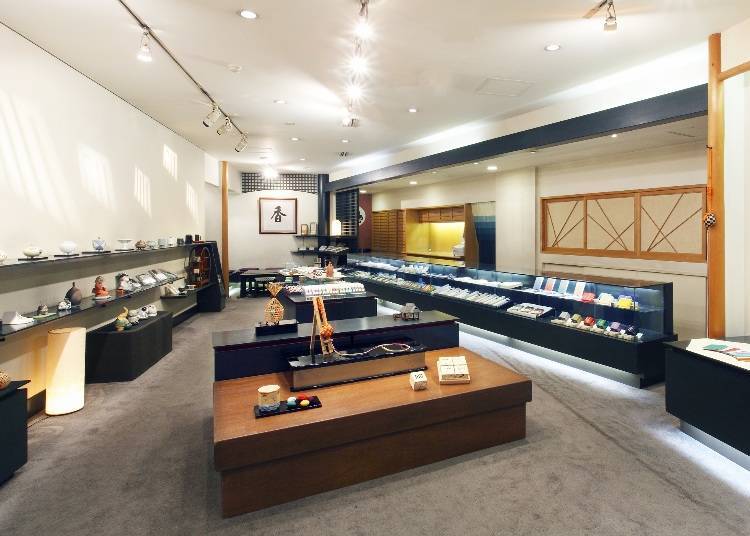 Shoyeido is a long-established incense store from Kyoto, boasting a history of 300 years. It's extraordinarily popular because it stays true to "Koh," authentic Japanese incense manufacturing. Next to scents for religious purposes, the shop also offers a wide variety of other occasions, such as the tea ceremony, dinner parties, and so on. The different incense sticks can be tried right at the store to easily find the one you like best.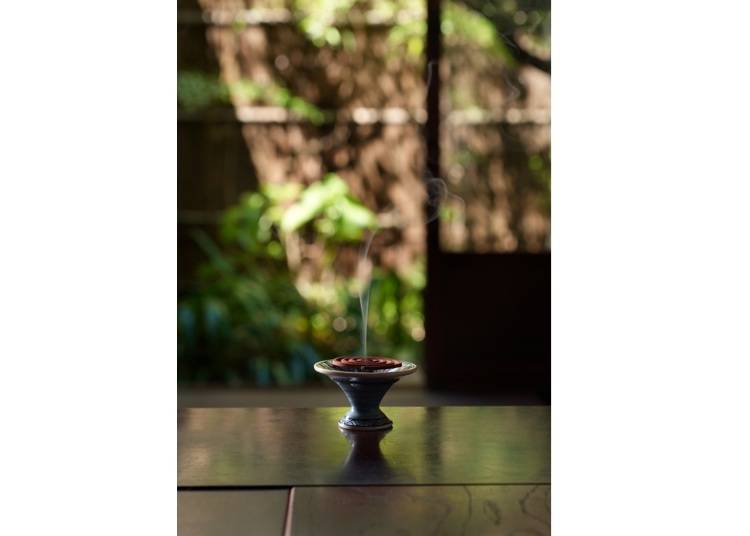 Shoyeido doesn't only enjoy a large following because it offers traditional scents, but also because it keeps on creating new aromas that match the spirit of modern times. It certainly is a shop that whisks you away to a mysterious part of Kyoto, engulfing you with nostalgic fragrances that will calm your heart.
Long-established incense shop - Shoyeido Ginza Store-

香老舗 松栄堂 銀座店

Address

Ginza 7-chome Place 1F, 7-3-8 Ginza, Chuo-ku, Tokyo, 104-0061


Nearest Station

Ginza Station (Tokyo Metro Ginza Line / Tokyo Metro Marunouchi Line / Tokyo Metro Hibiya Line)
6 minutes on foot


Phone Number

03-3572-6484
Tokyo Campanella: The Sweetest Souvenir from Tokyo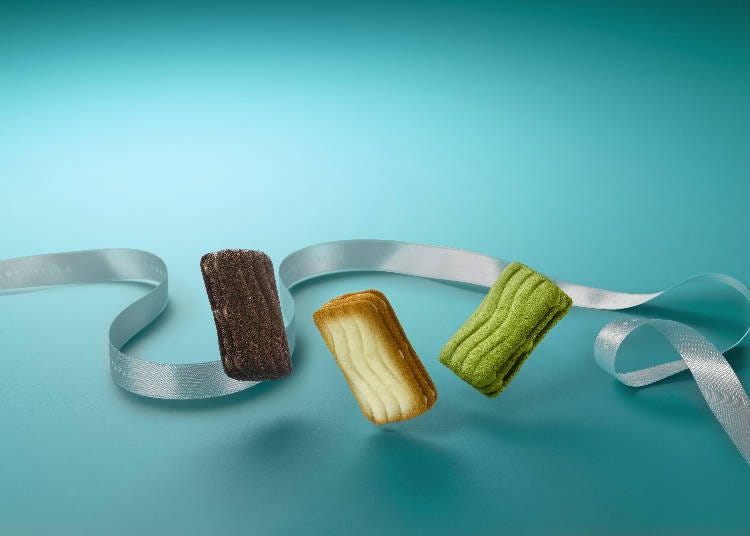 When it comes to souvenirs from Japan's capital, Tokyo Campanella ranks among the most famous choices. It's an exquisite langue de chat cookie, boasting three layers of rich cocoa and chocolate taste. At the Ginza Store, you can look forward to a special edition called "Campanella Blue." This Ginza special offers three flavors (chocolate, white, and matcha) in a beautifully designed box, making for a wonderful souvenir.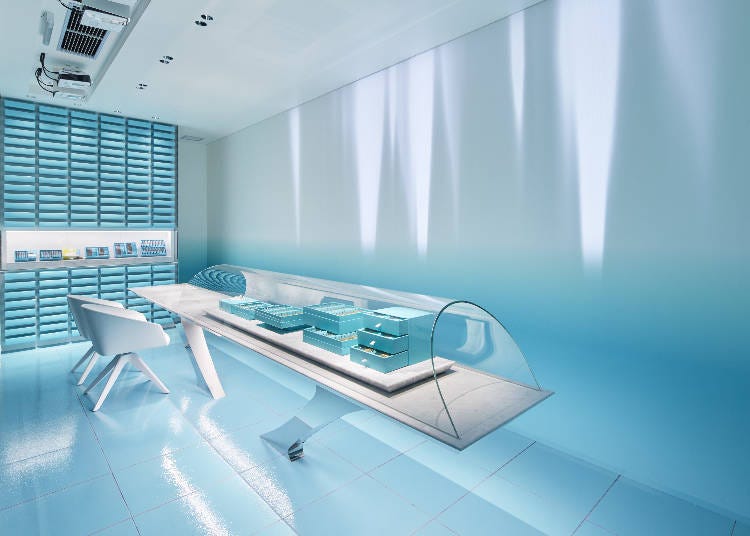 The brand color of Tokyo Campanella was inspired by the blue sky over the metropolis. Meticulously designed, this sweet treat offers a refined taste while being able to evoke a genuine image of Tokyo – modern, stylish, and infused with plenty of positive feelings!
Phiten: Cutting-Edge Health and Wellness Goods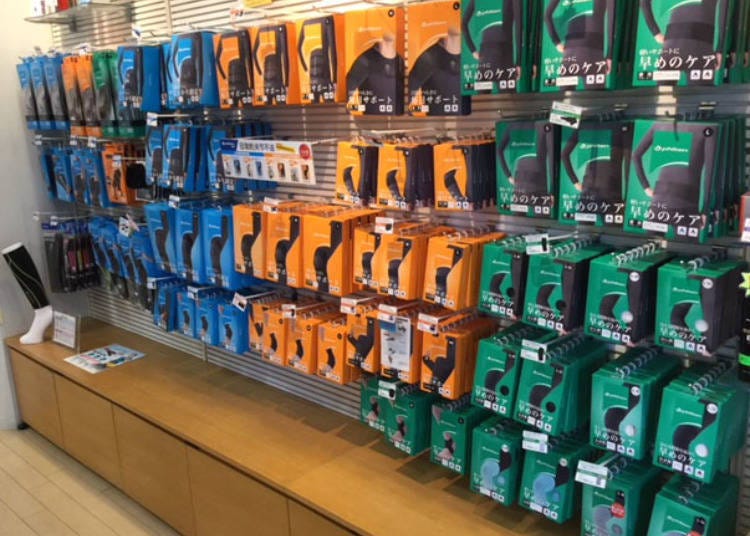 Close to Tsukiji, Phiten offers a large range of products all around health and wellness. "Everything we do, we do for your health," is the official slogan of the shop, supplying you with both health-related and lifestyle goods, as well as apparel, skincare, haircare, and more. Especially popular are Phiten's supplements, such as the tasty mulberry tea.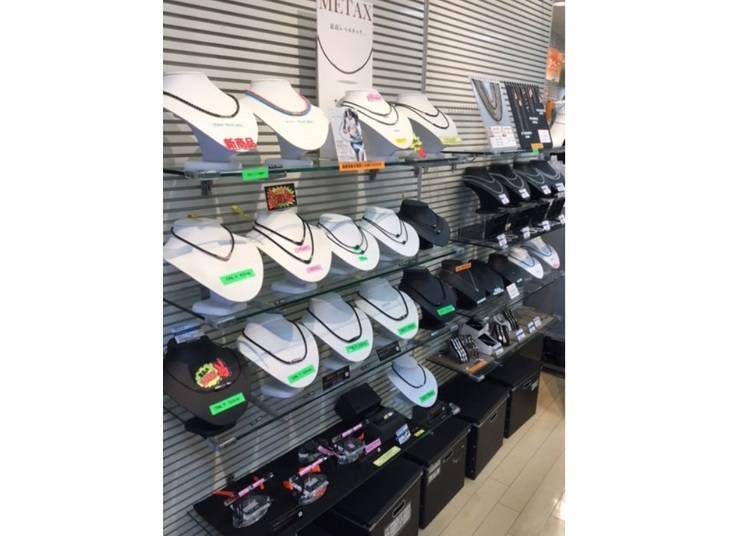 On top of that, Phiten continuously strives to further research and develop products to further offer a product lineup that supports your body with cutting-edge technology. This is a must-stop for everyone conscious about their health.
ファイテンショップ 銀座店

Address

Ginza eight Building 1F, 4-14-6, Ginza, Chuo-ku, Tokyo, 104-0061


Nearest Station

Higashi-Ginza Station (Tokyo Metro Hibiya Line / Toei Asakusa Line)
1 minute on foot


Phone Number

0120-554-307
Midoriya: Brand Items for Reasonable Prices!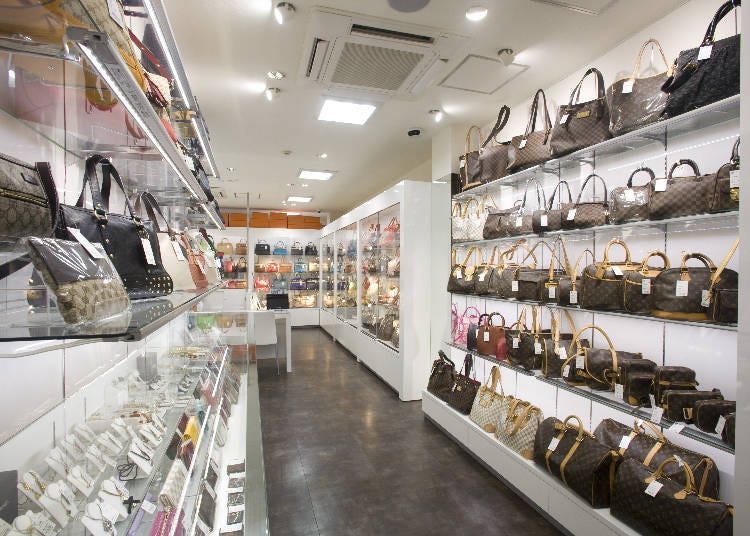 Midoriya is a popular store that was founded over 40 years ago in Kawagoe, a town known as "Little Edo." In Ginza, you'll find it right in front of Matsuya Department Store, boasting a rich selection of brand items for impressively reasonable prices.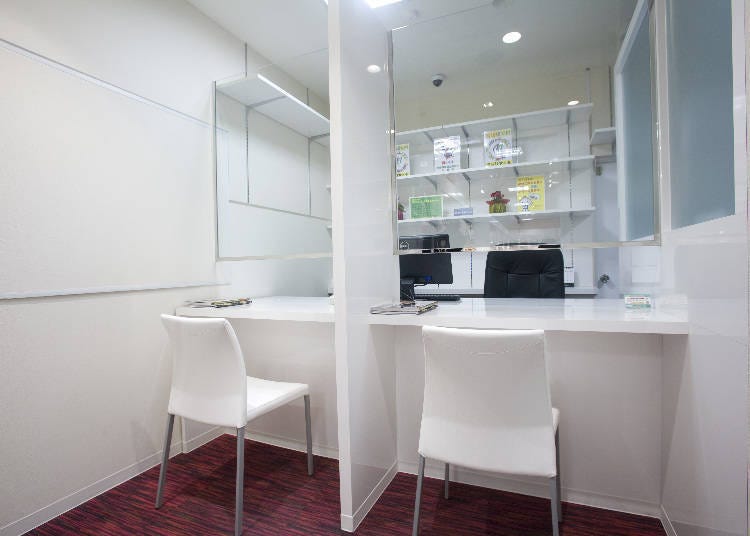 You'll be surprised what kind of deals await at Midoriya, even for famous international brands that tend to be notoriously expensive. The bright, modern space invites to leisurely browse the large selection, and multilingual staff is at the ready to cater to your every need!
Address

South wind building 3F, 3-5-5, Ginza, Chuo-ku, Tokyo, 104-0061
View Map

Nearest Station

Yurakucho Station (JR Keihin-Tohoku Line / JR Yamanote Line / Tokyo Metro Yurakucho Line)
10 minutes on foot


Phone Number

03-6264-4880
Sense Ginza: Relaxing Massages in a Beautiful Salon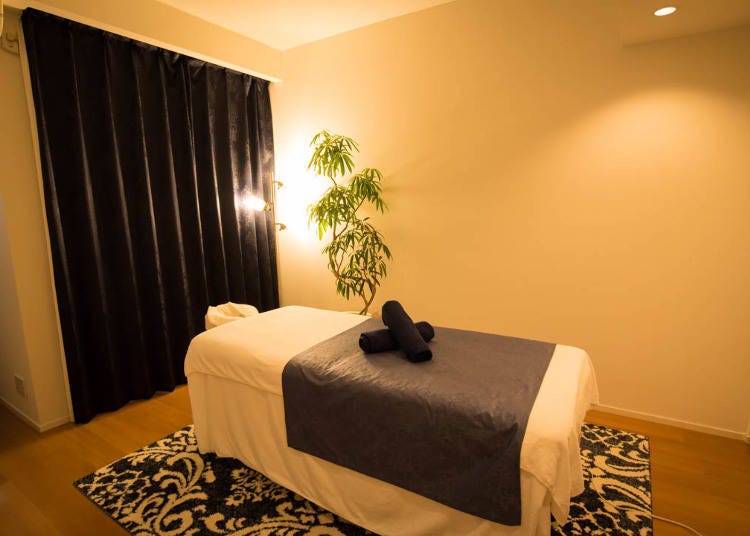 Right at Ginza Itchome Station, Sense Ginza is a private, reservation-only salon that lets you escape the hustle and bustle of the big city. While properly pampering all of your senses, the calm and luxurious space is sure to make all of your worries melt away. Internationally-licensed therapists massage any tension out of your muscles with skilled hands.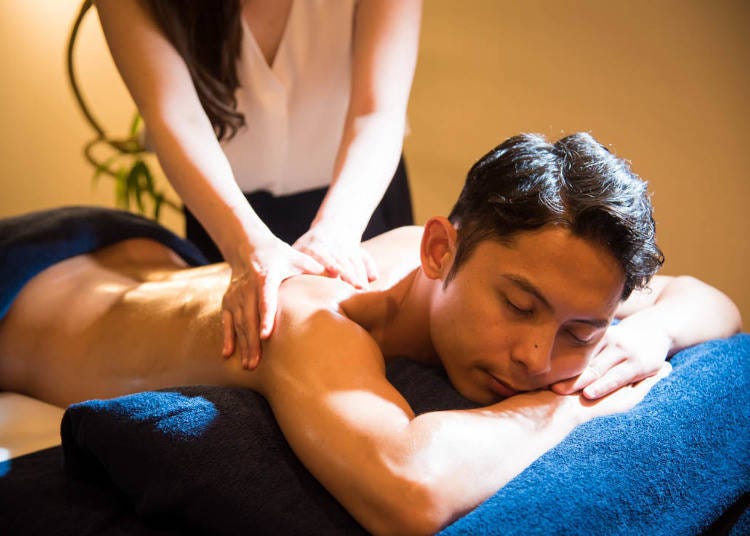 There are all sorts of treatments offered at Sense Ginza, from lymphatic detox massages to facial massages, traditional Thai massages, and more. Even beauty treatments such as Brazilian wax or facial treatments can be booked at your leisure. The salon is open until 11:00 p.m., so it's the perfect spot to wind down after a long, tiring day.
Samurai Exchange: Currency Exchange with Excellent Deals!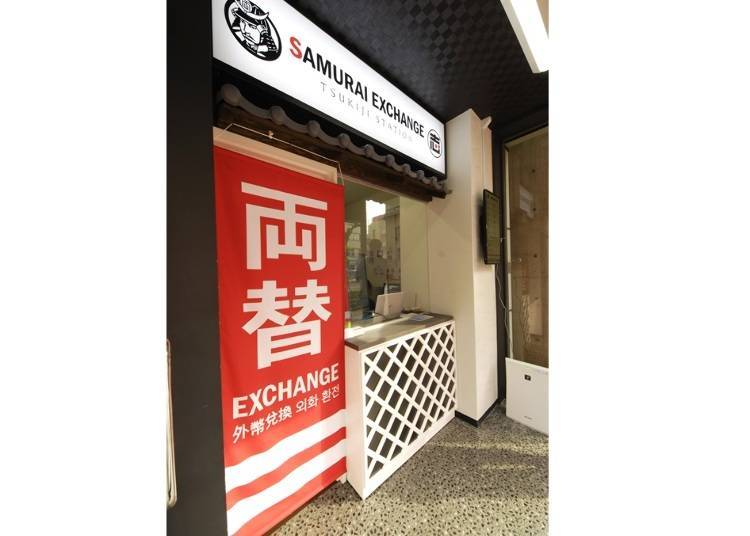 Samurai Exchange is known for handling currency exchange for the best rates in all of Japan! There's even a member system that nets you further benefits and discounts, so people on a longer vacation might want to look into that!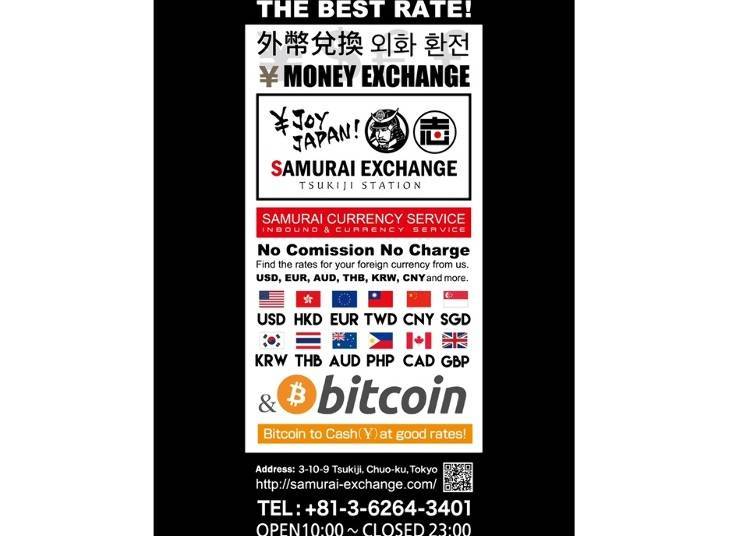 The Tsukiji location of Samurai Exchange also offers plenty of services specifically helpful for international tourists. The spot offers local sightseeing information that you won't be able to find in any guidebook, as well as a convenient luggage storage service. The staff is extremely knowledgeable about the area, so make sure to stop by for a chat!
Ginza is famous as Tokyo's fanciest, glitziest neighborhood and is a must-visit spot for everyone exploring Tokyo! From luxury shopping to heartfelt tradition, the area offers far more than first meets the eye. Diverse shops invite to a Tokyo-style shopping spree for every budget, so what are you waiting for? Do it like the Japanese and experience a proper Ginza stroll!

Sakarin Sawasdinaka / Shutterstock.com
*This information is from the time of this article's publication.
*Prices and options mentioned are subject to change.
*Unless stated otherwise, all prices include tax.