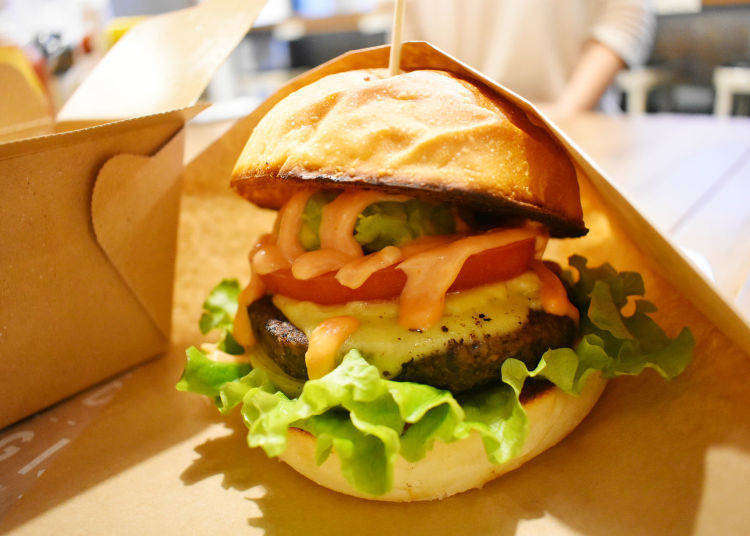 Although veganism is unarguably a rising trend throughout the world, finding vegan food in a country like Japan can still be quite the challenge. With fish being such a large staple in Japanese people's diets, it can tend to be a hassle getting vegan food here—especially at restaurants!

Whether you are vegan, vegetarian, or just want a flavorful meal, we'd like to introduce to you some of the tastiest and most popular vegan eateries in Tokyo!
1. Nagi Shokudo (Shibuya)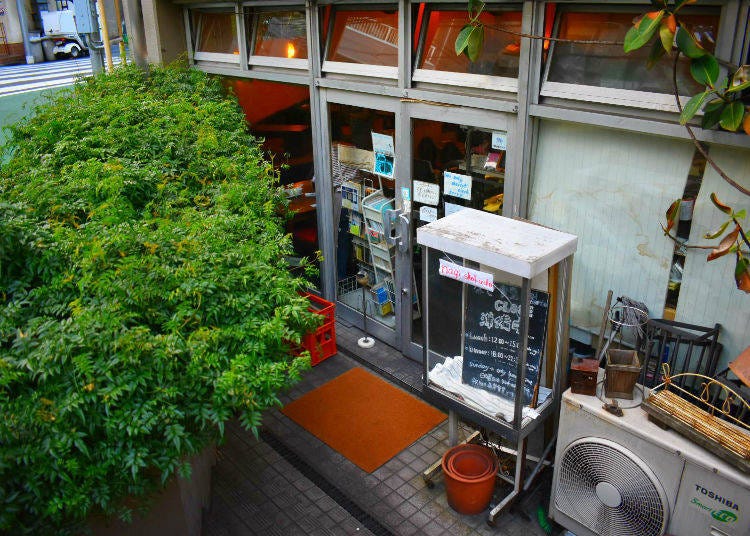 Nagi Shokudo is the place to go if you're craving some great Japanese-style vegan eats. Nagi Shokudo is in an exceptional location to wind down after a day in the busy Shibuya area, as it is located in a quieter neighborhood a few minutes from Shibuya station.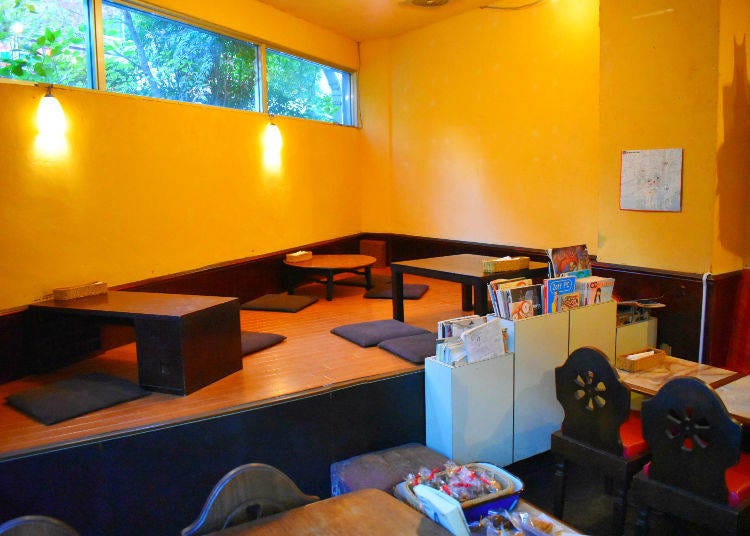 Everything on the menu at Nagi Shokudo is vegan, so no need to be wary when choosing what you want to eat! The menu here has a plentiful selection of fresh sides and even some non-Japanese dishes on it for those who'd like to have something else.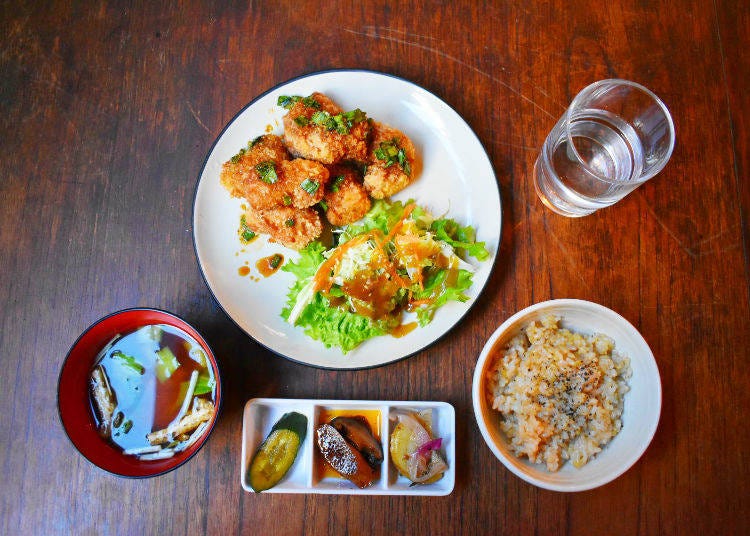 Nagi A Plate (1,000 yen)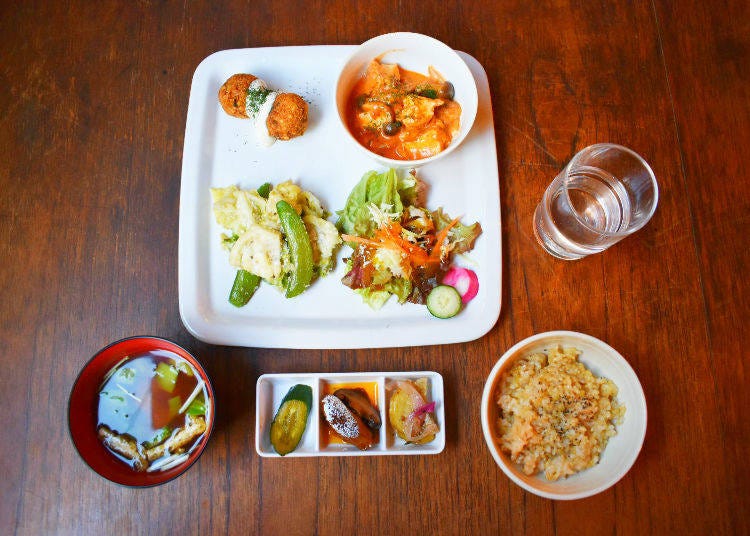 Nagi Lunch Plate (1,200 yen)
We tried the Nagi A Plate (1,000 yen) and the Nagi Lunch Plate (1,200 yen) while we were there and loved it! The Nagi A Plate is a Japanese teishoku that comes with soy meat karaage covered in chives and a soy sauce, soup, brown rice, pickled vegetables, and two small sides. The soy meat karaage really tasted like karaage and was just the right texture. The Nagi Lunch Plate came with three sides (there are 13 different dishes and you can choose what you want for three), we chose farafel with tofu-mayonnaise sauce, fried tofu and soaked in tomato coconuts soup, cabbage poriyal with common beans as they suggested. And as well as the Nagi A Plate, it came with brown rice, miso soup, and pickled vegetables as well. They also got curry plate, some sweets, coffee, beer, and more in their menu!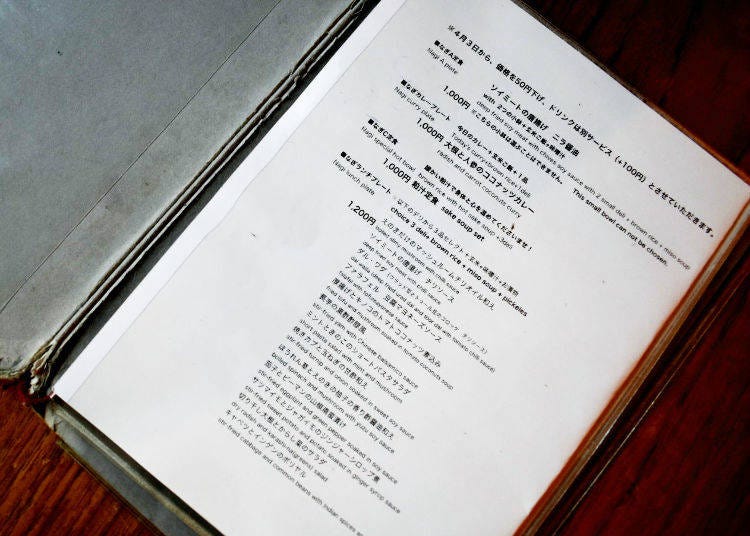 Not only is the atmosphere of Nagi Shokudo extremely warm and welcoming, but the food tastes great as well. It almost feels like you're at home, even if you're far away from it!
なぎ食堂

Address

15-10 Uguisudani-cho, Shibuya, Tokyo 1500032, Japan

Nearest Station

Shibuya Station


Phone Number

03-3461-3280

Hours:
Monday through Saturday 12:00-16:00 (Last order at 15:00), 18:00-23:00 (Last order at 22:30), Sunday 12:00-16:00 (Last order at 15:00)
Open:
Year-round
2. AIN SOPH. Ripple (Shinjuku)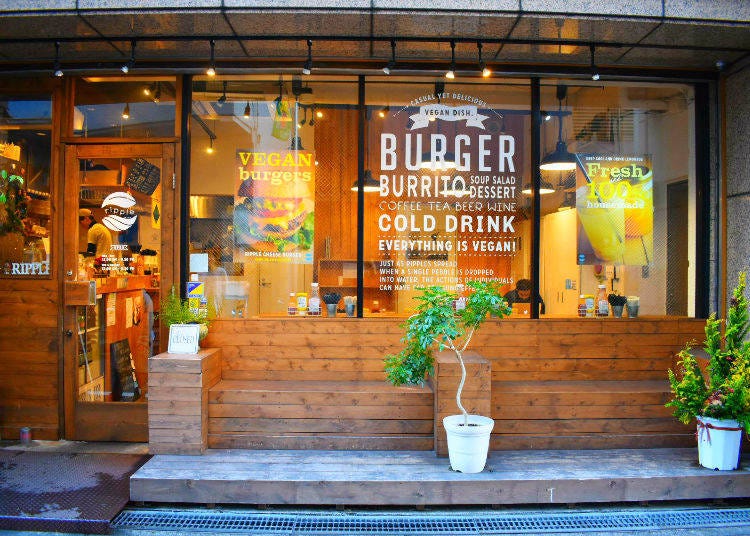 For any vegan or lover of vegan food in Tokyo, Ain Soph is a name they will recognize. With several shops throughout the city, it is definitely easy to see that it's a crowd favorite! We went to Ain Soph's Ripple in Shinjuku to try out their delicious vegan burgers.
Vegan food is often thought of as being healthy and having small servings, but at Ripple you'll get a big portion of some great soul food.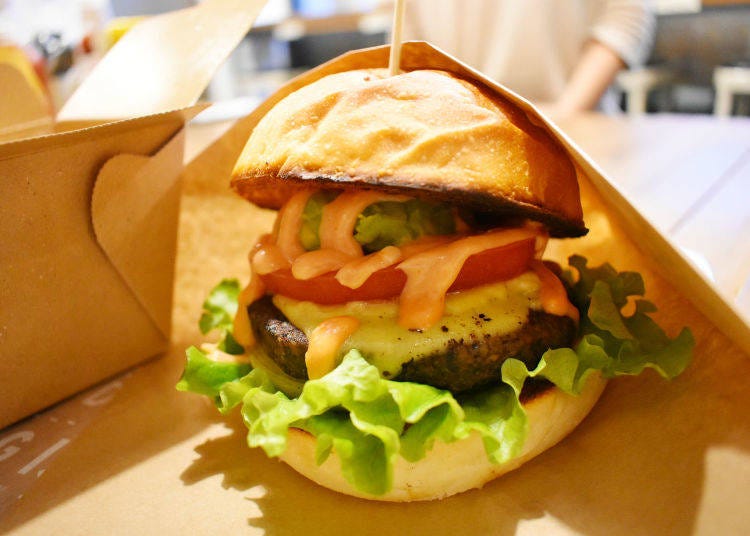 Ripple Cheese Burger (1,350 yen)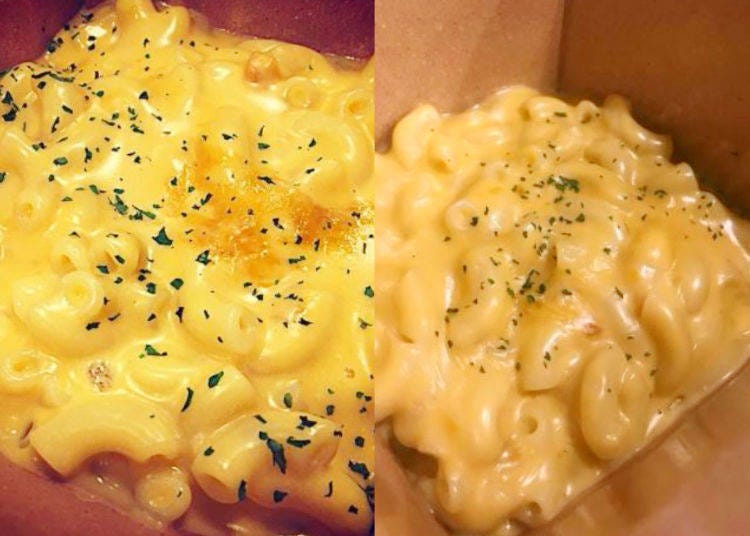 Vegan mac n cheese (648 yen
Ripple will make sure you leave satisfied with their huge burgers and large helpings of sides! We tried their Ripple Cheese Burger (1,350 yen) and vegan mac n cheese (648 yen) and were impressed by the outstanding flavor and just how filling it really was. They told us to give a more meat-like texture to their burgers, they add mushrooms and even konjak. The mac n cheese at Ripple was so good we couldn't believe that it wasn't real cheese that they used! Not only does it taste like real cheese, it also tastes like the authentic mac n cheese you would eat in the U.S.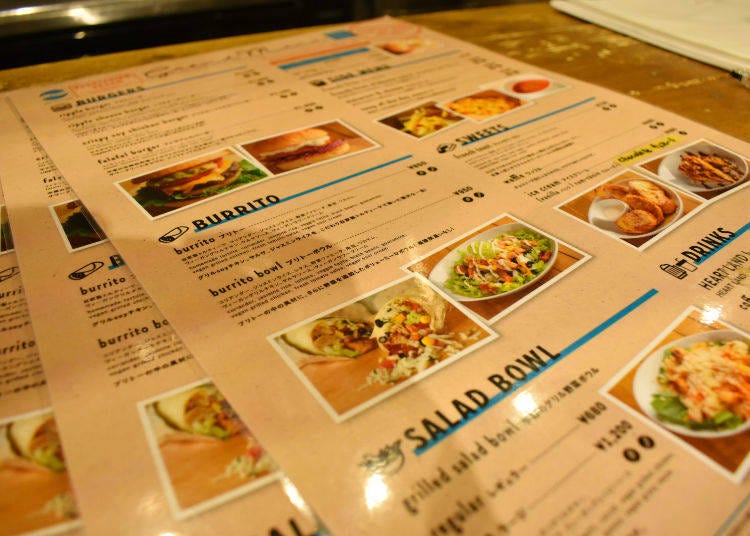 Because many people are still a bit hesitant to try vegan food, we asked which item on their menu they would recommend to one of the skeptics. They didn't hesitate to say that their Crispy Chicken Burger (1,188 yen) is one of the dishes they really think can't be beat! They make the chicken by hand using soy meat and seitan (also known as gluten meat or wheat meat), giving it a texture so similar to chicken you might not be believe it isn't!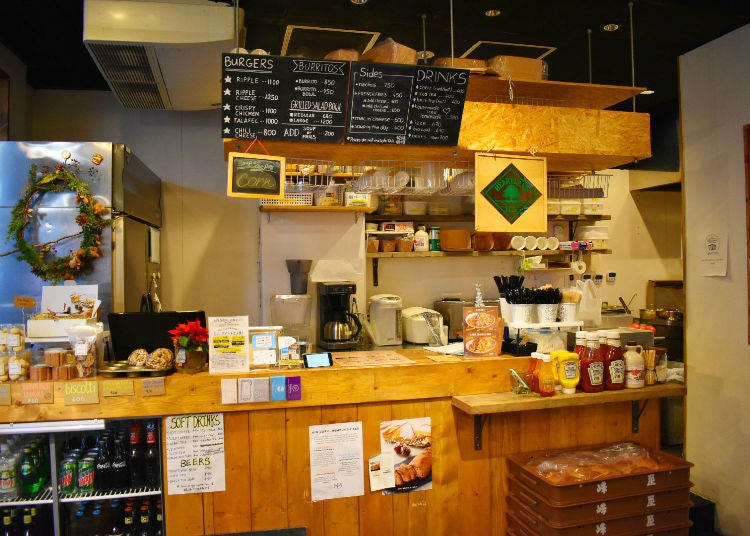 Ripple's entire menu is vegan so you won't have to pick and choose what to eat here—unless you can't decide just what to try, of course! Ripple has a variety of handmade dishes that you don't normally see in Japan, even at American restaurants. So whether you just want some amazing vegan food or are craving some good American-style, Ripple is the place to go.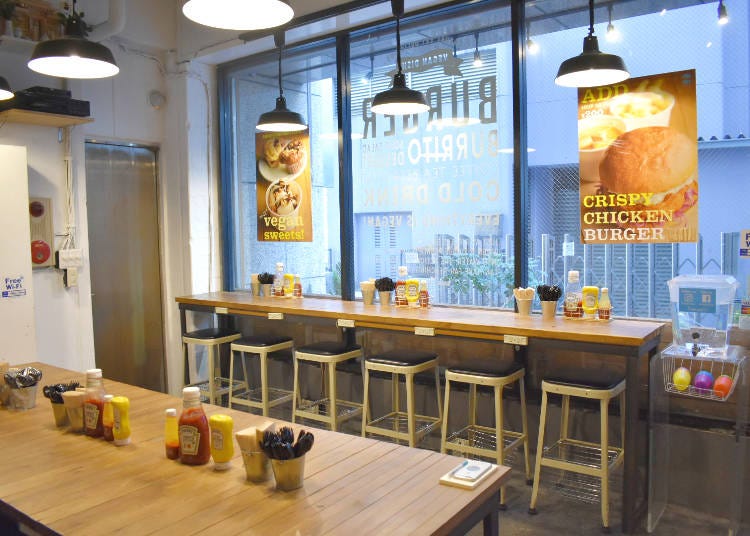 For those curious about Ripple, a fun fact about it and the Ain Soph chain is that their former director who's created the shops' concept and a variety of menu, Mr. Yamaguchi, also works with the renowned some famous Japanese Airlines in creating the vegan menu for their flights! So if you didn't try their food while in Tokyo, you'll still have the opportunity to enjoy tasty vegan food by the same creator while on your flight!
アインソフリプル

Address

2-46-8 Kabuki-cho, Shinjuku-ku, Tokyo 1600021, Japan

Nearest Station

Shinujuku Station / Seibu Shinjuku Station


Phone Number

03-6380-3205

Hours:
11:00 - 21:30 Monday through Saturday, 11:00 - 20:30 Sundays and holidays
Open:
Year-round
3. T's Tantan (Tokyo Station)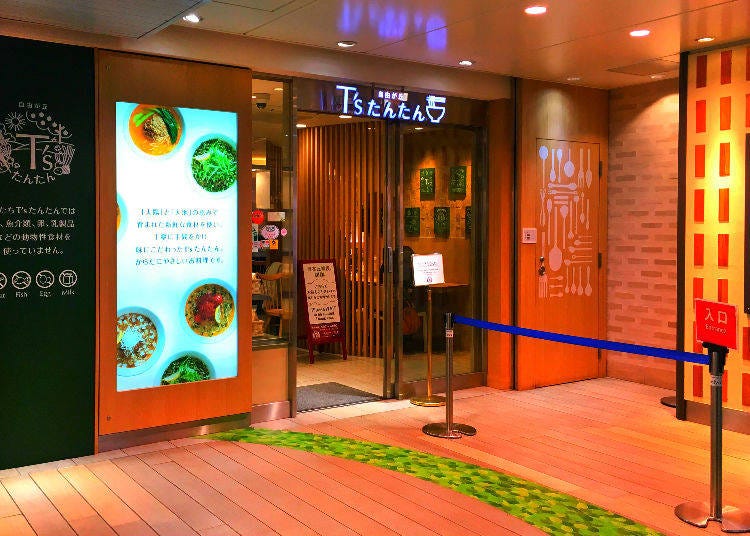 T's Tantan is located inside Tokyo station's Keiyo Street, making it very easily accessible and a great option for a quick but hearty meal. With many young customers and a café-like vibe, don't be fooled by the look of T's Tantan! While having a bright yet very different feel from most ramen shops, T's Tantan actually has some of the best vegan ramen in all of Tokyo. Also open early in the morning, T's Tantan is a great choice for a vegan breakfast for those in the area.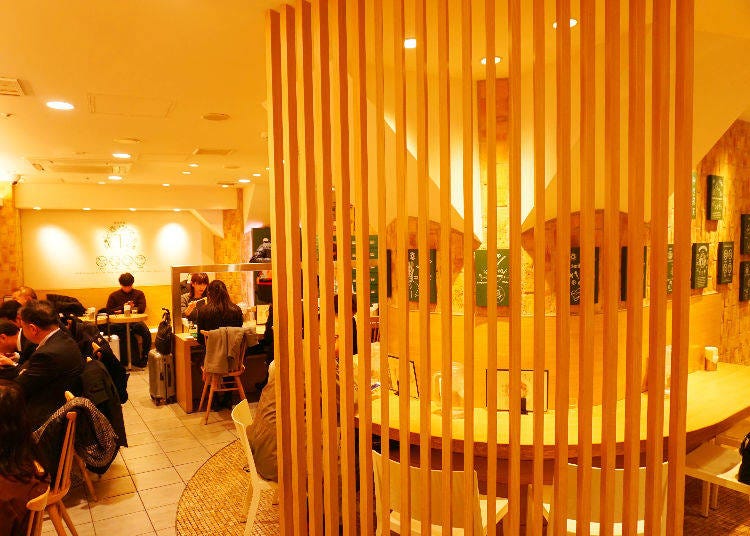 One is sure to leave T's Tantan full and content after enjoying their amazing vegan dishes. T's Tantan's recommended dish is a wide variety of their tantan-men (a typically spicy ramen). In addition to their many popular ramen dishes, they serve curry, soy meat karaage, vege gyoza, bibimbap and more!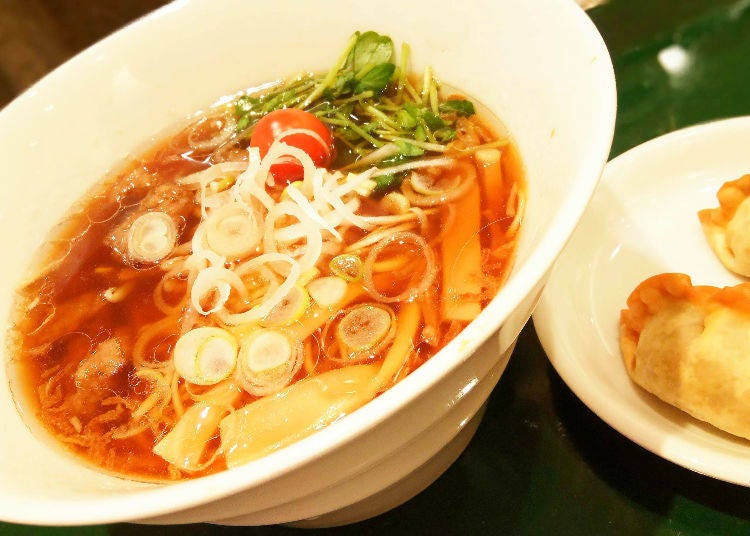 Vege Shoyu Ramen (soy-sauce based) 780 yen, Vege Gyoza (dumpling) 250 yen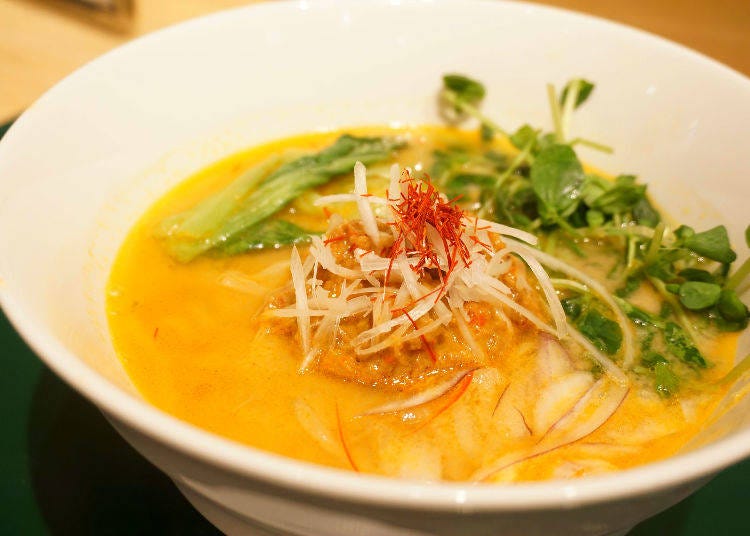 White Tantan Ramen 900 yen
For many, ramen is a food that has the image of being unhealthy, but at T's Tantan you can get a great, healthy ramen-filled meal full of veggies without any flavor lacking! This healthier ramen can stand its own against the normal dish, which is why we recommend it so much.
T's たんたん (東京駅京葉ストリート店)

Address

1-9-1, Marunouchi, Chiyoda-ku, Tokyo, 1000005, Japan

Nearest Station

Tokyo Station


Phone Number

03-3218-8040

Hours:
7:00-23:00 (Last order at 22:30)
Open:
Year-round
4. Falafel Brothers (Roppongi)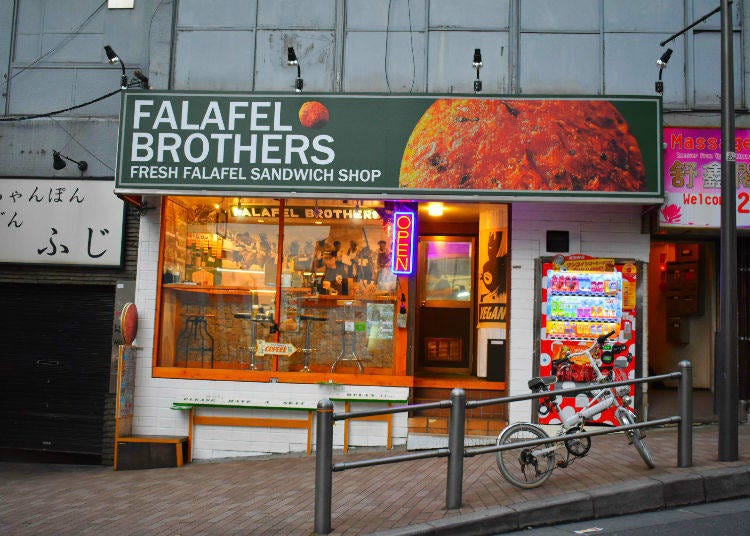 Last, but most definitely not least, we have Falafel Brothers. Falafel Brothers is a small restaurant near Roppongi Station, but don't underestimate this place! Falafel Brothers serves up some incredible, fresh vegan food that will have you coming back for more!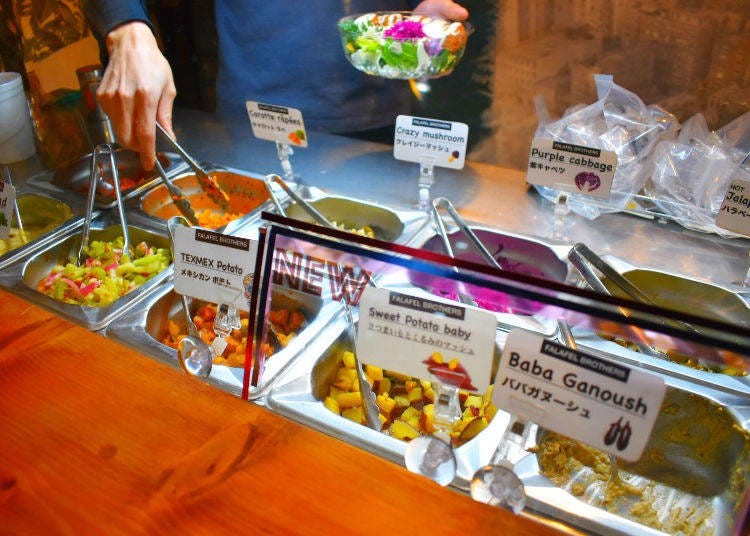 This tiny shop's main business is takeout, but does have a few seats for you to eat at if you want. The prices are extremely reasonable and the serving sizes are generous enough to fill you up. This place will give you a healthy meal that'll keep you going for the rest of the day!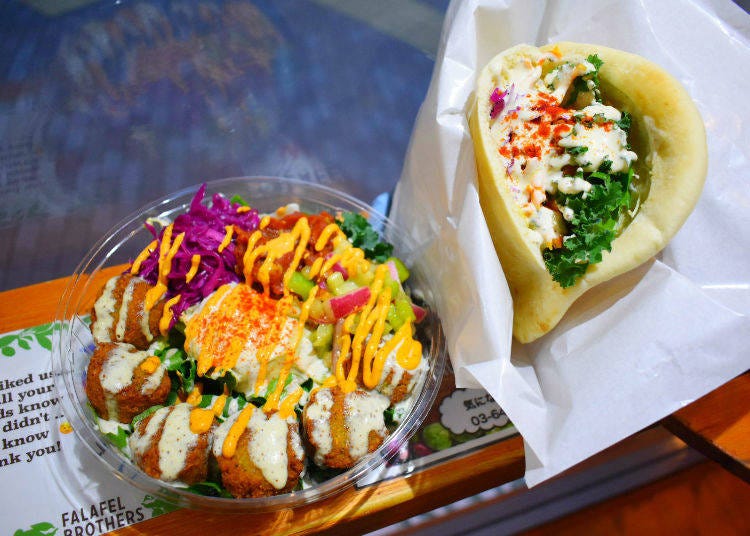 Falafel bowl (1,000 yen), falafel sandwich (900 yen)
It's difficult to choose which delicious fresh toppings to add when they prepare your food. Many of the toppings change daily, so you can always try something new when you visit. The staff was very friendly and helpful, and happy to explain the menu to us.
The constant flow of customers shows just how great their food is. You must try it yourself!
ファラフェルブラザーズ

Address

5-1-10 Roppongi, Minato-ku, Tokyo 1060032 Japan

Nearest Station

Roppongi Station


Phone Number

03-6459-2844

Hours:
Monday through Saturday 11:00-22:00
Open:
Closed on Sundays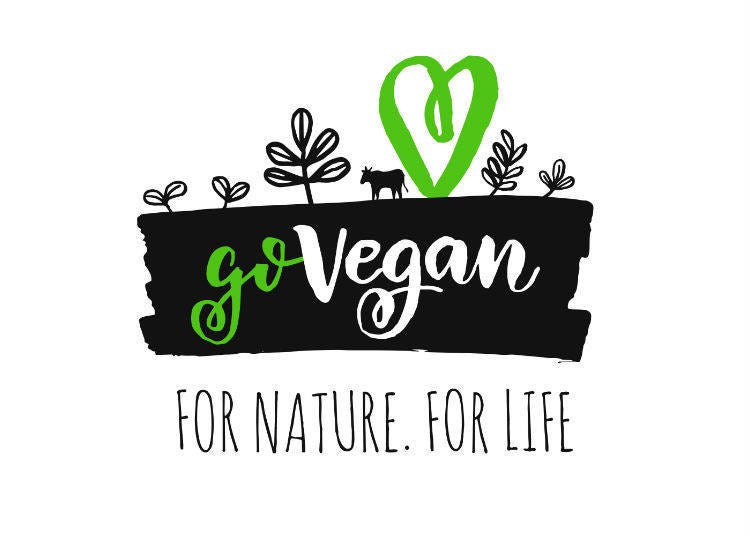 After visiting all of these great restaurants and talking with the staff, it was easy to notice that everyone had similar goals: to introduce delicious vegan food to Japan and the world as well as to spread the word about veganism and the great effect it can have on not just you, but the planet and animals as well. These places really made us feel the passion of the workers and it showed through them and the quality of the food.
Even if you aren't a vegan and are just curious, want to have a quality meal, or are just in the area looking for food, these are some amazing restaurants that we want to recommend to everyone!


Written by Lindsey Schultz

*This information is from the time of this article's publication.
*Prices and options mentioned are subject to change.
*Unless stated otherwise, all prices include tax.
Limited time offer: 10% discount coupons available now!