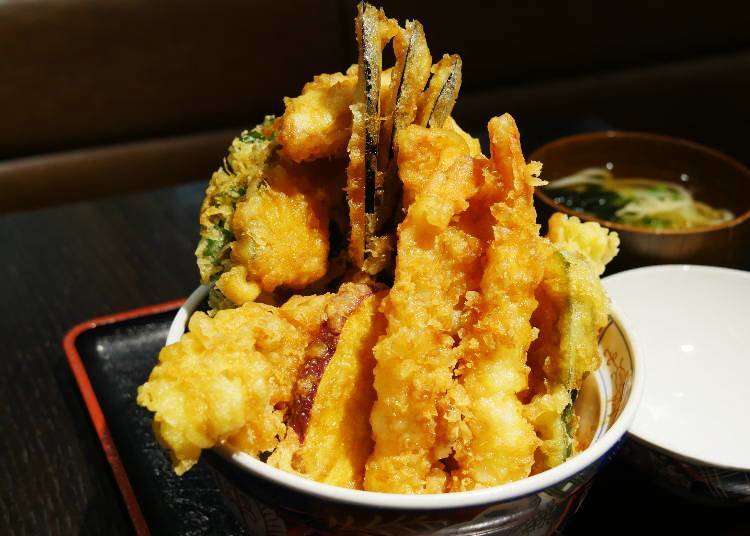 Right smack in the middle of Asakusa lies a dignified and imposing building overflowing with historical import, the Asakusa "EKIMISE". With a retro air that makes one wonder if they've slipped through time, it triggers visitors to whip out their cameras for a shot unintentionally. This place carries goods for a wide range of wants, from sweets perfect for a souvenir, to fashion and lifestyle goods, and even restaurants. The fact that it is directly connected to the Asakusa train station only adds to how accessible the place is. This time around, we'll be doing a complete introduction to the things you should do at this EKIMISE.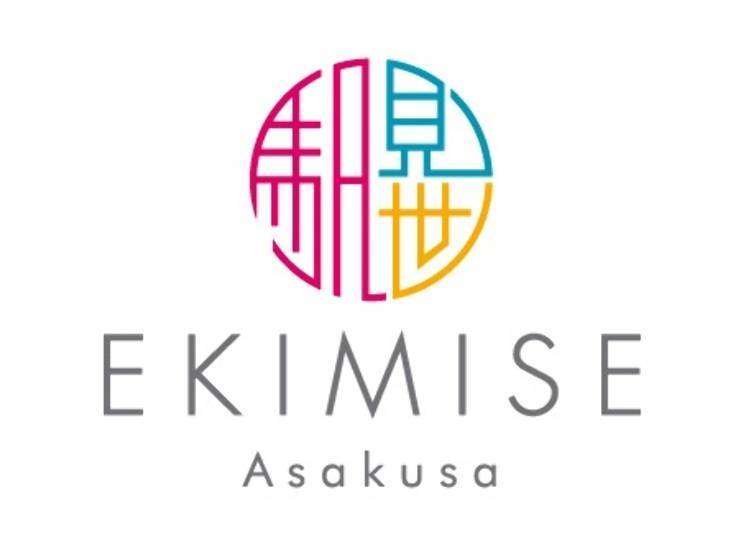 The EKIMISE is a building directly connected to the Tokyo Skytree Line's Asakusa Station, which enjoyed a re-opening as a new tourist spot in 2012. The name "Eki Mise" (lit. station shop) is a pun of the symbol of downtown Asakusa, the nakamise, or the shops that line the path to the shrine, and the word for station, or eki. The chic retro exterior is characteristic of the place. The actual building, however, is actually over 80 years old!
Floors B1F through B3F are floors dedicated to the department store Matsuya Asakusa (Basement 2 actually contains the Asakusa Station for the Tokyo Skytree Line), whereas floors 4F to 7F have undergone huge renovations, carrying a wide variety of goods such as lifestyle products, clothes, home appliances and restaurants, with a total of 160 stores spread across a wide variety of genres in the building. Top it all off with a terrace boasting a complete unobstructed view of the Tokyo Skytree®, and you get the ultimate Tourist recommendation spot.
This Report was Brought to You by Ms. Han from Korea, and Ms. Shin from China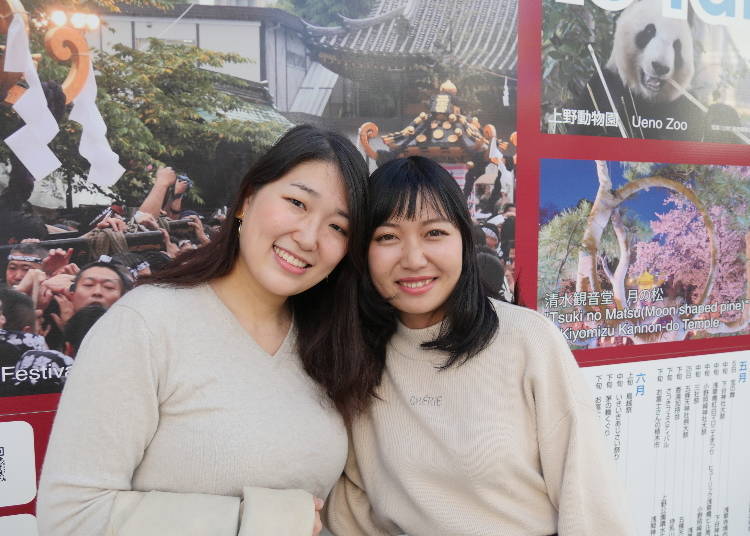 This time, recommendations were by Ms. Han (left) of Korea and Ms. Shin (right) who hails from China. Having lived in Japan for over seven years, Ms. Han says that she often brings her friends and relatives who come visit her here to Asakusa, and while she hadn't been to EKIMISE prior to the report, she thinks that it's really convenient to have a shopping spot right outside the station. On the other hand, Ms. Shin says that she's really looking forward to this visit, as the place seems to be filled with cute things and delicious treats. Seems like we have a budding EKIMISE gourmet over here!
Level 4: Fashion and General Goods for the Ladies!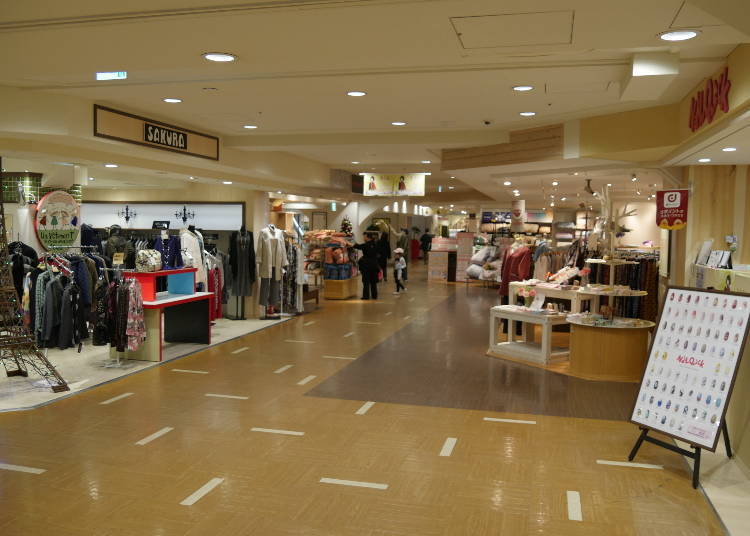 The fourth floor specializes in goods and clothes targeted at females. Not only is it packed with a variety of goods that ladies would love, it also has a rest area with sofas. Perfect for when you need a quick pitstop in your shopping spree.
Small in Price, Big in Cuteness, Perfect for Generic Souvenirs! "illusie300"
The star of the recommendation for level four is "illusie300", whose theme is "adding color to everyday life". As expected from such a theme, the store carries dining utensils, clothing goods, small trinkets, accessories, all of which sure to tickle a maiden's heart. On top of all that, everything costs a mere 300 yen (tax excluded), an unbelievable steal! Recently, there's been a lot of foreign customers as well, as the cute trinkets make for great souvenirs.
The Most Popular Among our Two Reviewers: A Wide-range of Accessories!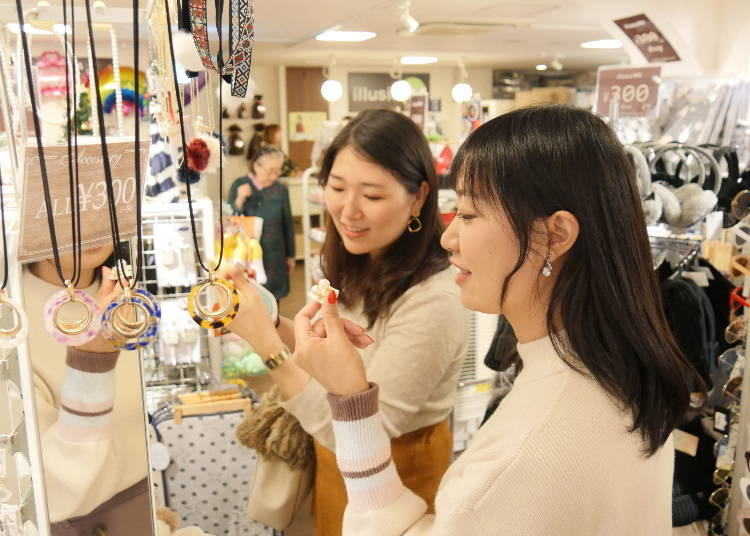 As soon as they entered the accessories section, our two fair ladies exclaimed at the cuteness of the goods. and were immediately drawn into it. Seems like the most popular section of the store is the accessory department. With a wide range of designs each well-made as the last, our two guests couldn't stop picking out what they wanted (shortly after, the two went on an accessory shopping bonanza).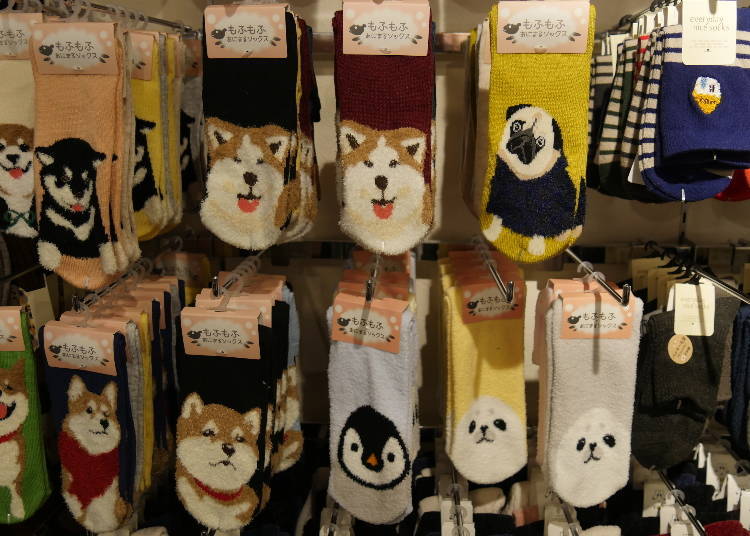 Their second favorite item seems to be the socks, or more specifically, the animal socks that feature cuties like cats. According to the two, "Their stuff is better than that of 100 yen shops', not just in design but in terms of quality as well." As expected, foreign customers are also a plenty here.
"This kind of innumerous goods are charming in their own way, and the fact that they're only 300 yen is a great charm point," Ms. Han approves. Handbags that can fit bulky items as well as make-up pouches seem to be popular as well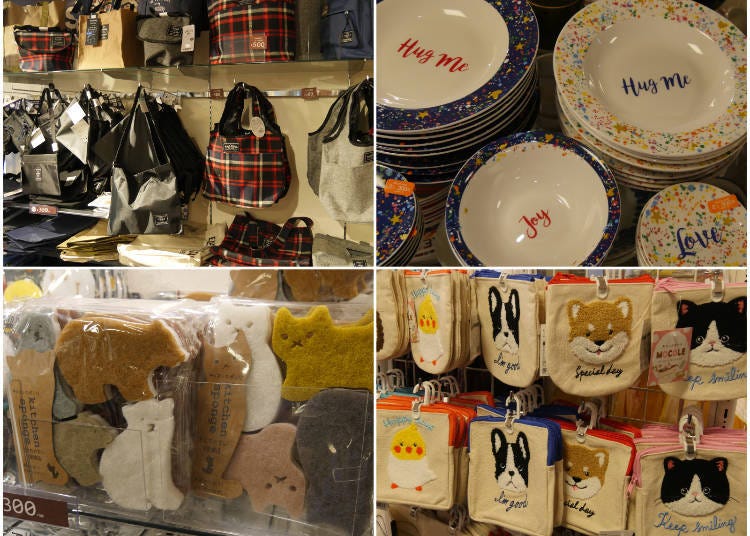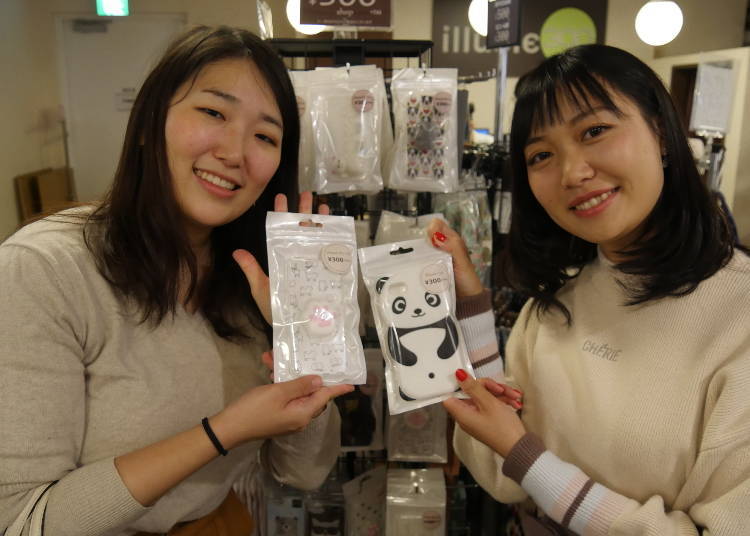 Speak of Japan, Think of Cute Nails! A quick nail service from "Nail Quick"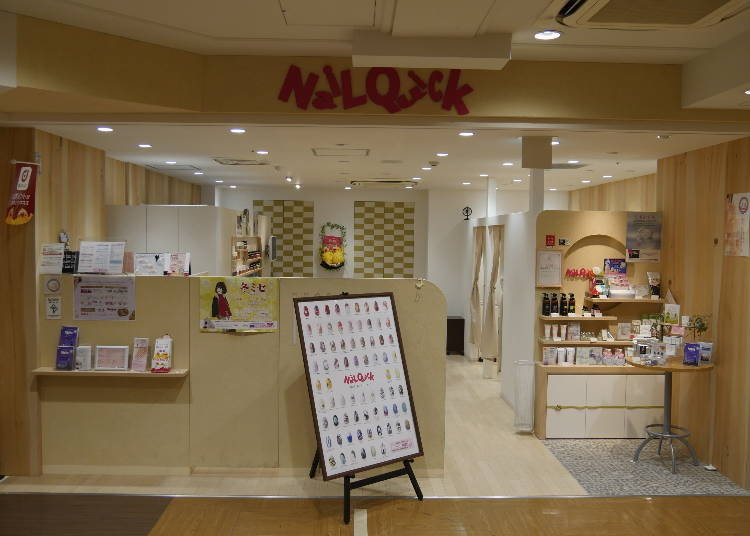 Moving on, we take a look at the quick offhand quality services of "Nail Quick". 22 years in the industry and over 70 stores across the country, with some branches even overseas, the shop fits in well with the theme of EKIMISE, and receives many different types of customers from all over the world curious to try Japan's nail services.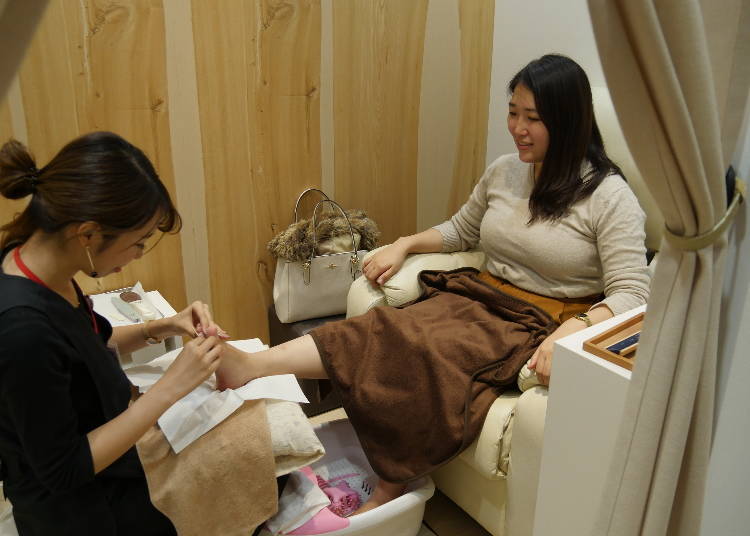 This time, Ms. Han tried out their footcare service. "I was treated with a lot of care and was really cozy. Japanese nails are so cute, they have so much attention to quality!" She seems to be completely satisfied. According to the staff, they often receive comments that their service is conscientious. Their course menu items such as treatment and hot towel services are often praised as well.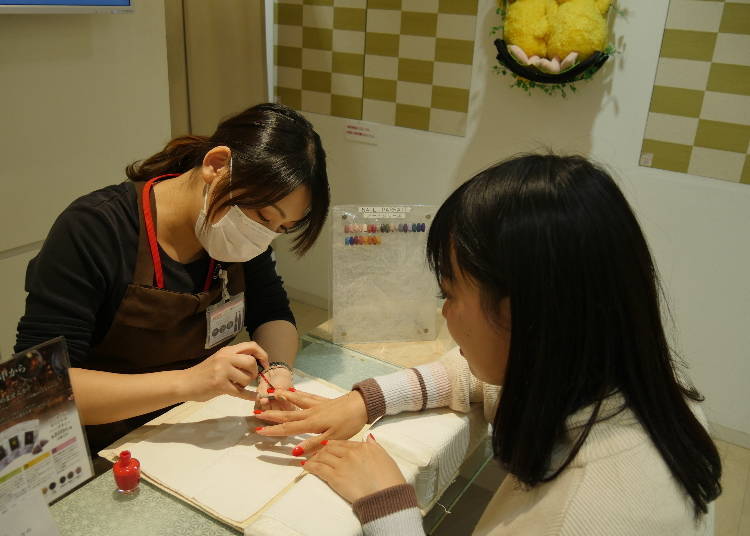 On the other hand, Ms. Shin tried out their nail service. "Japanese people prefer gel nails, whereas a single shade of nail polish that can be done quickly and cleanly is popular amongst foreigners." Ms. Shin went with red nail polish. "Cuticle care and length correction services are also provided in their course menu and while those are amazing, even without the extra care getting your nails done with the bare minimum service is also completely fine."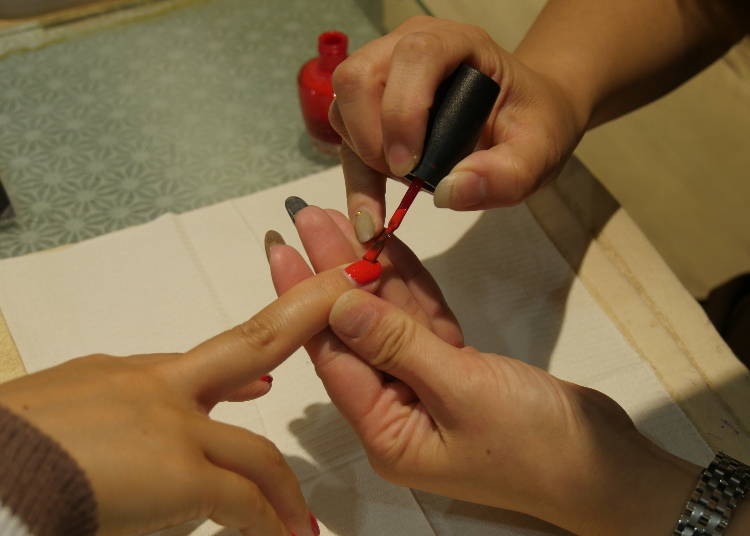 A single shade of nail polish takes about 30 minutes to be done and costs about 1400 yen (tax exclusive), which is extremely cost efficient. While you can make reservations via phone or internet, walk-in customers are also welcome as long as seats are available, perfect for tourists who are on the go.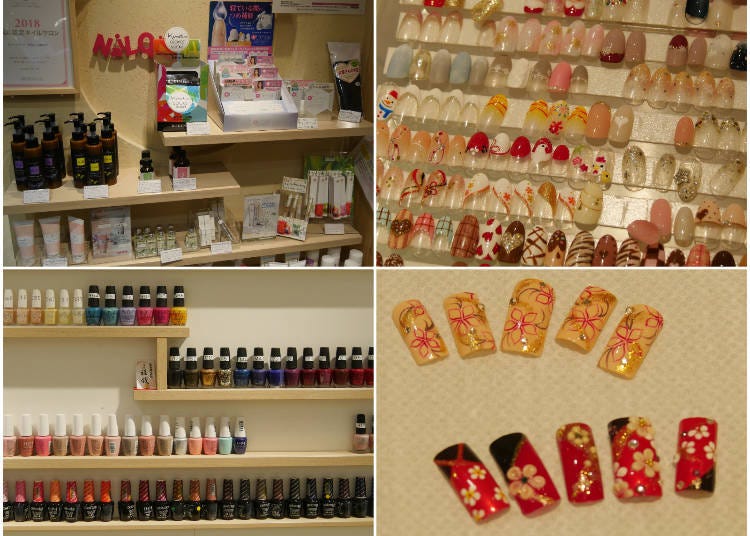 Level 5: Unisex + Family-oriented Fashion and Goods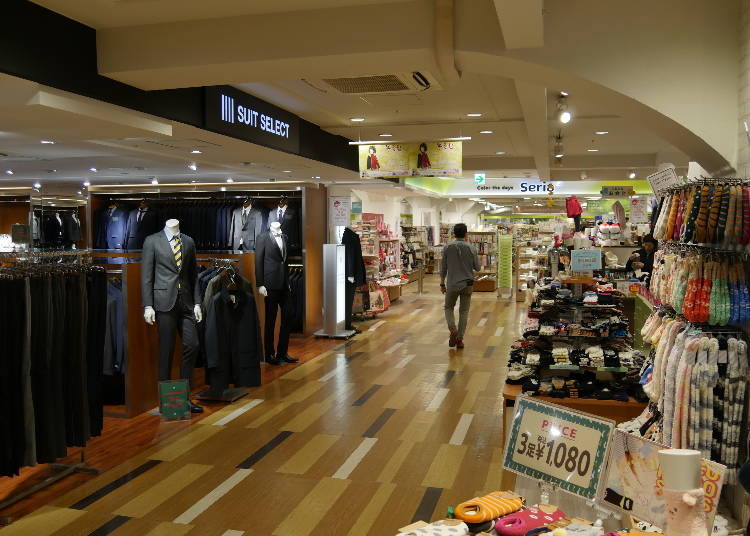 On level 5, they have shoes, unisex apparels, lifestyle goods, a 100 yen shop and a bunch of other family-friendly stores.
Japanese Products Popular for their Quality! Get Your Glasses The Same Day You Order Them at "JINS"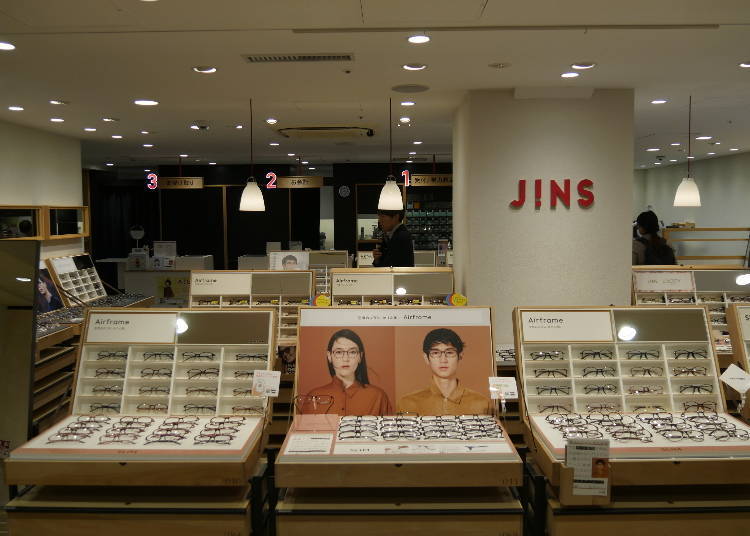 When one thinks of glasses in Japan, one will likely think of the brand "JINS". Even among the many shops in EKIMISE it is especially popular with foreigners, with about 40% of their customers being non-Japanese.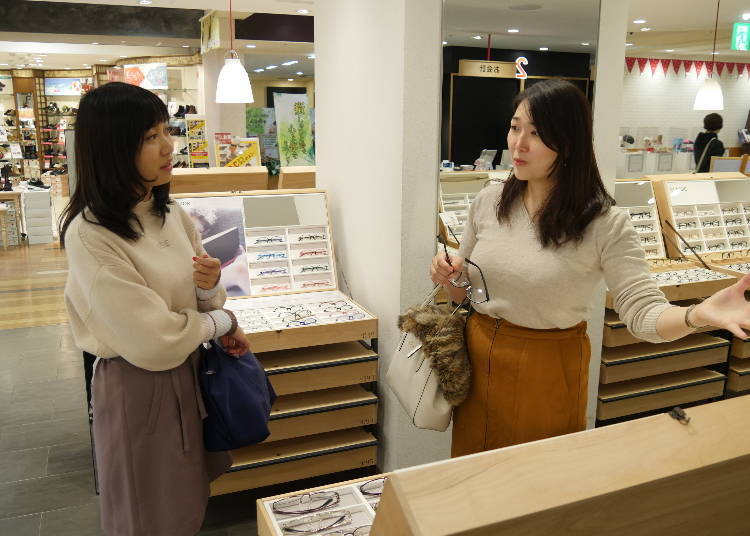 "It's really famous among the Chinese. Tourists really appreciate the fact that you can get your glasses the same day you order them, not to mention they're of good quality," explains Ms. Shin. "Lens here are cheaper than overseas, especially progressive glasses: you definitely can't get it this cheap anywhere else. I myself am using glasses from JINS!" Ms. Han proudly exclaims.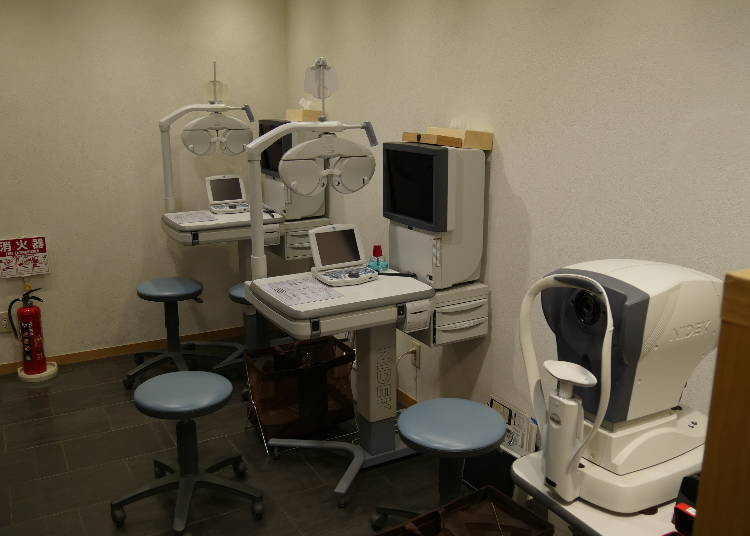 For a modest price of 4,900 yen (tax exclusive), you can get your measurements done on-site, and if they have the model you want on hand, it can be done in as short as 30 minutes, a truly cost-efficient product for the average buyer. Again, they have both Chinese staff and Chinese-speaking staff, so customers can freely make enquiries.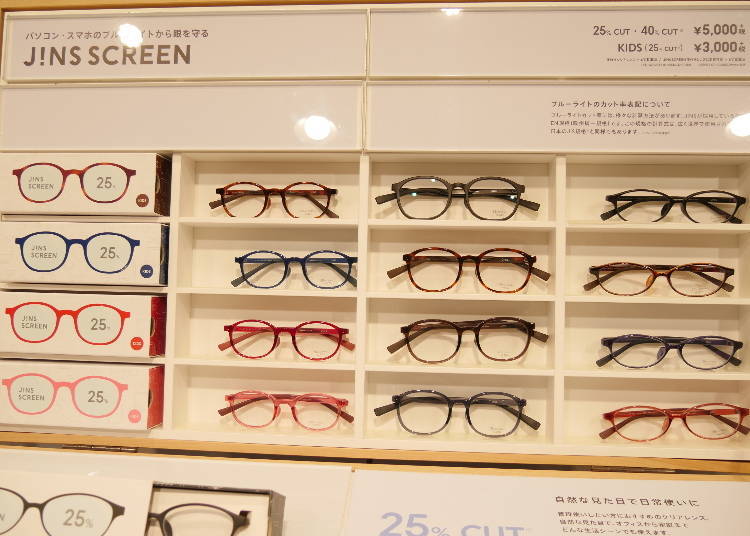 "The Bluelight Cutting Glasses 'JINS SCREEN' is also fairly popular amongst foreign visitors," recommends the staff. Priced around 3000 yen (tax exclusive), they have models for both adult-use and kids-use, though the latter is the more popular of the two. As expected, parents want the best for their kids' safety.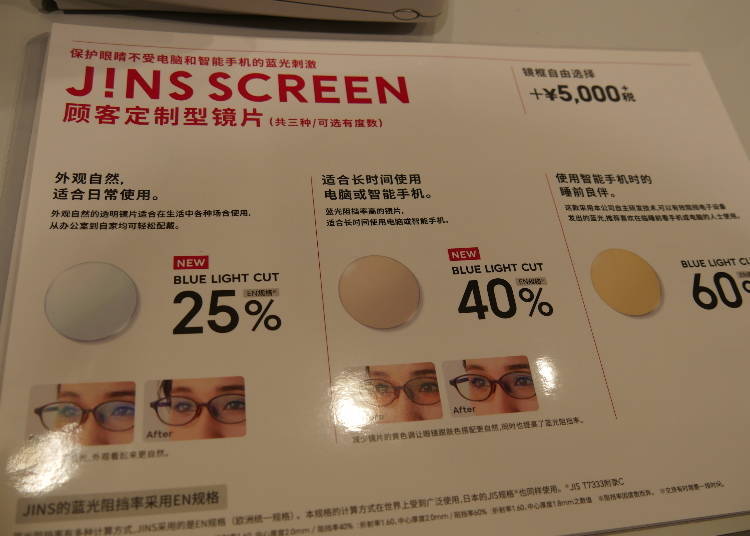 "For a special product like Bluelight cutting, 3000 yen is unbelievably cheap." Ms. Han agrees. "Not only can you choose the design, you can choose what percentage of bluelight your set cuts as well."
The "Airframe" ultra-light glasses model of Japanese design is also one of the top recommendations by the staff, costing around 8000 yen (tax exclusive). "The design is really cute! Doesn't it suit me!?" The staff boasts lightheartedly.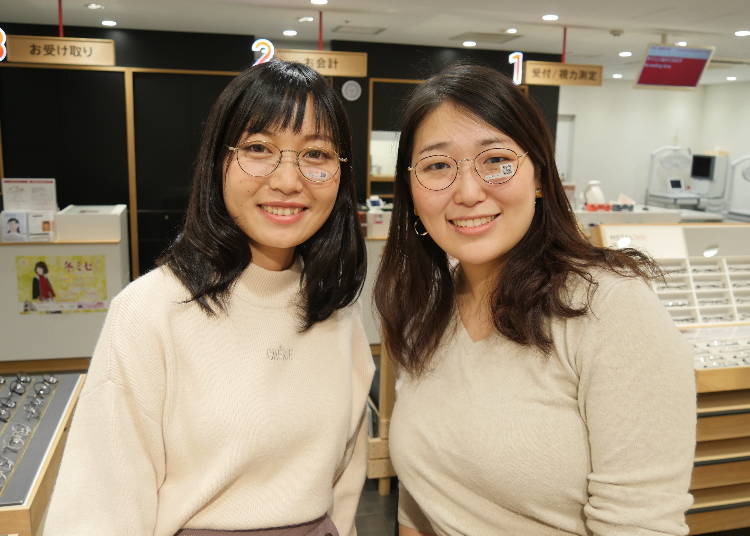 The shop also has many samples for you to try, exciting for any visitor.
Level 6: Integrated Consumer Electronics and Books Floor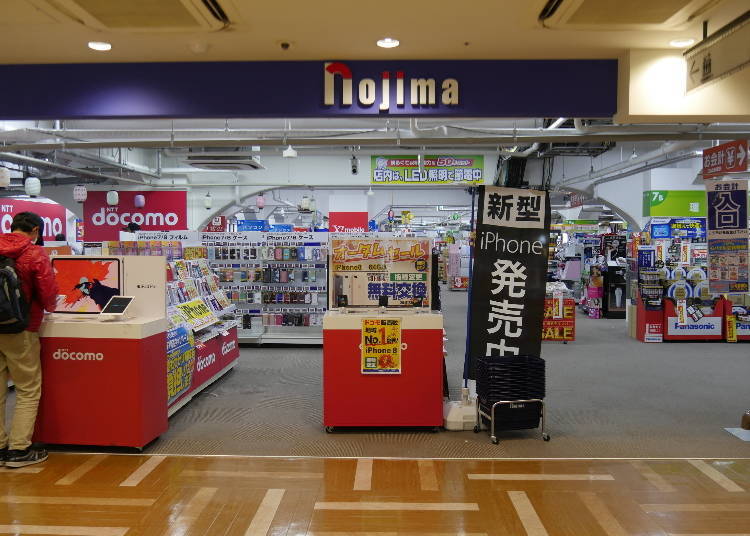 On the floor above, general electric appliances and books are being sold.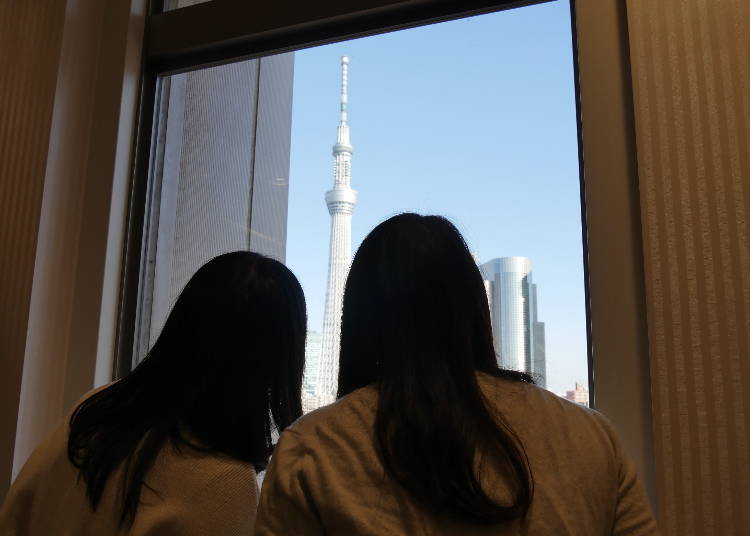 From the sixth floor, you can get to a special sightseeing spot which boasts a view of the Tokyo Skytree®. If you do pass by, it's definitely worth the search.
Nojima Electronics: A Huge Line-up of Products Popular with Foreign Visitors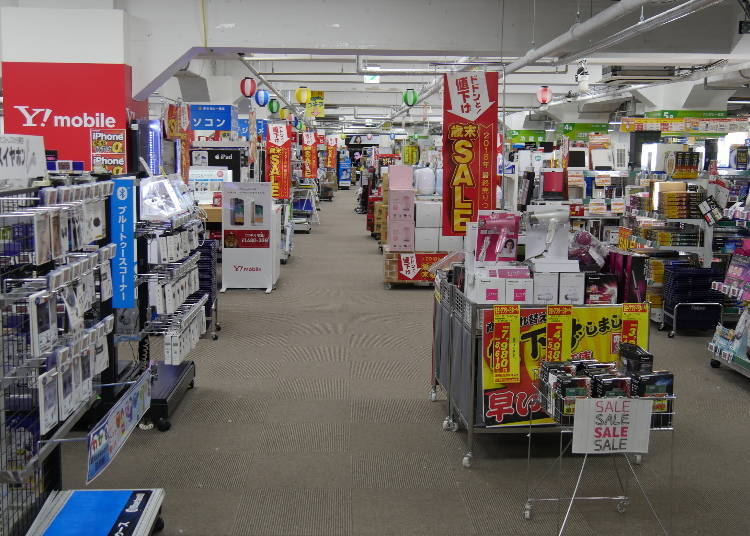 The Nojima brand is well-known for not just their service, the most popular amongst foreigners in Japan, but for being the top in the digital field as well. Instead of heading down all the way to consumer appliance-specializing streets like in Akihabara, you can fulfill all your household appliance needs right here. Recently, about 30 to 40 percent of customers have been from Asian countries such as China and Taiwan. Visitors pressed for time can get their touring and electronic appliance shopping done at the same time. Very time-efficient!
Stainless Steel Bottles: Retains Both Heat and Red-hot Popularity Amongst Foreign Shoppers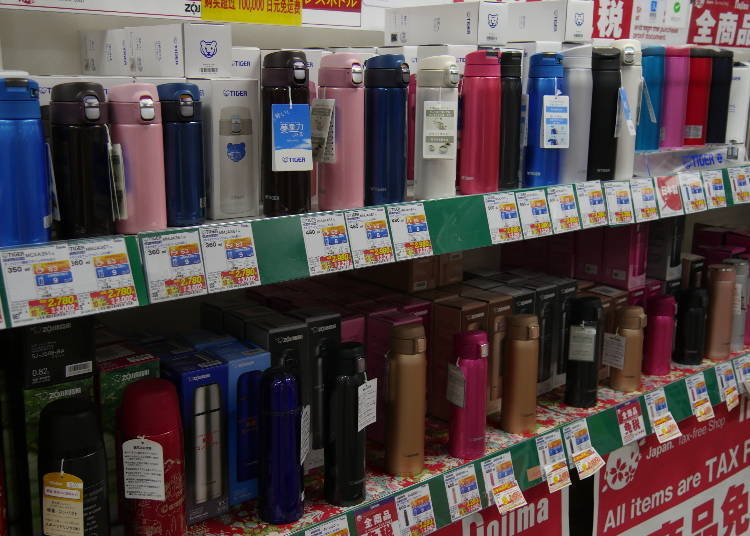 For Asian countries with a long-standing culture of drinking warm water, this stainless steel bottle is unsurpassed in popularity. "Such variety of bottles are really rare overseas," points out the staff. On a good month, the shop sells up to 500 bottles.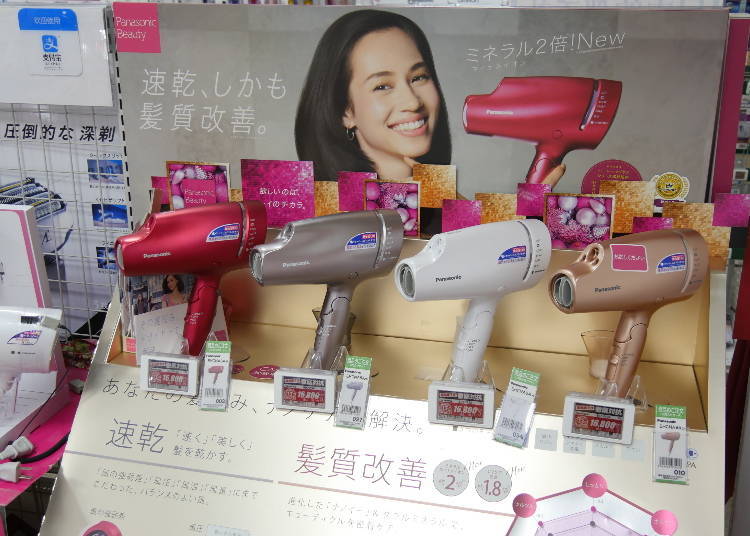 Beauty and healthcare appliances such as hair dryers and massage chairs also seem to be popular amongst the Taiwanese.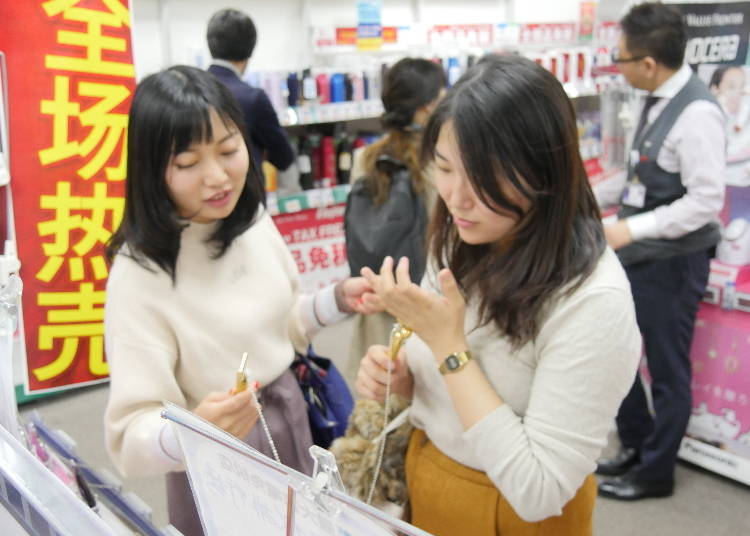 "This, feels really good huh..." sighs the two lost in their rapture trying out the products.
You can also try their wide variety of beauty products.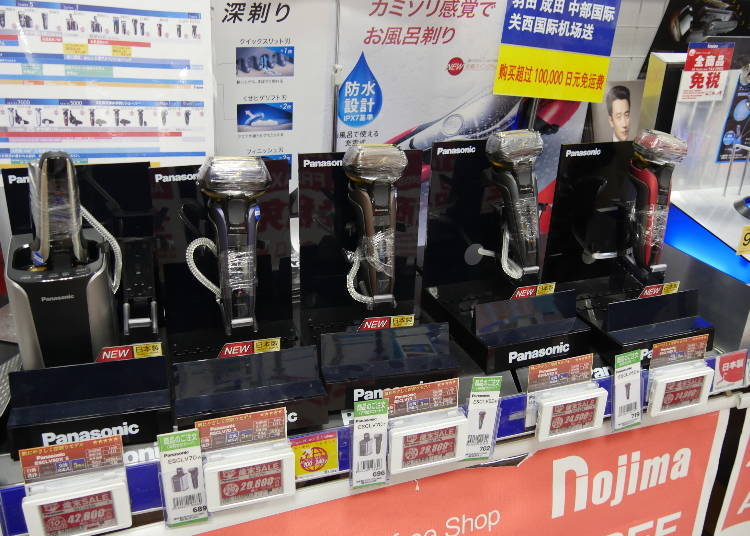 Among men, the Japanese shavers seem to be highly appraised.
Level 7: Fulfill Your Gourmet Cravings at the EKIMISE Yokocho!
On the seventh floor, general goods and restaurants are aplenty. One can choose freely between Chinese, Western, and Japanese Cuisine.
Specializing in Udon and Donburi, the Don of Washoku Boasting a Retro Atmosphere: Tsurukame-ya!
Giving faint retro vibes, customers' eyes are often drawn to the photographs lining the counter at "Tsurukame-ya". The shop serves dishes that are reminiscent of Japanese home-cooking, such as udon, donburis, tempura and Japanese stew. While they serve regular meals in the day, they also act as an izakaya at night, serving a plethora of appetizers.
The Top Recommendation: "Nikudango Udon" Made with Strict Attention to Detail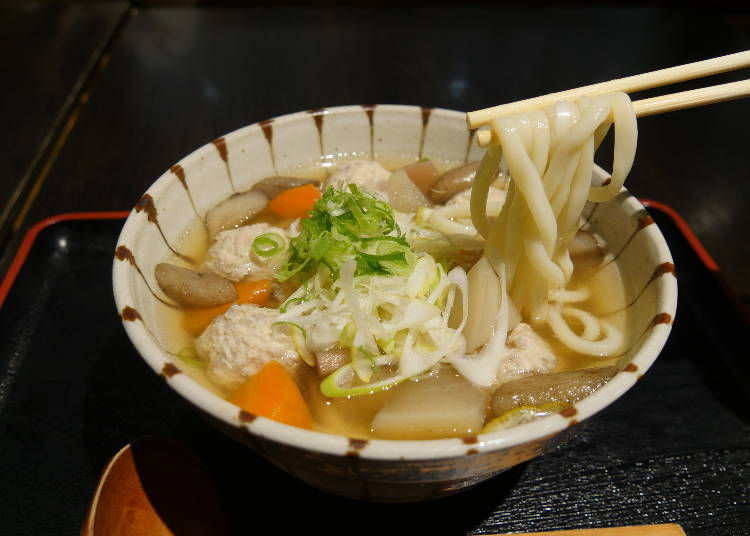 Priced at 950 yen (tax exclusive), this is the chef's choice for this shop. Essence of chicken and Japanese dashi are blended perfectly in their original broth, topped with meat, lotus roots and cartilage, producing a dish that satisfies those particular about both texture and taste. The roots are also cut into large slices, whose crevices allow the soup to permeate thoroughly, the ideal pairing. This is a truly rustic flavor.
Only Available Here! "Bikkuri Tendon" Packed to the Brim!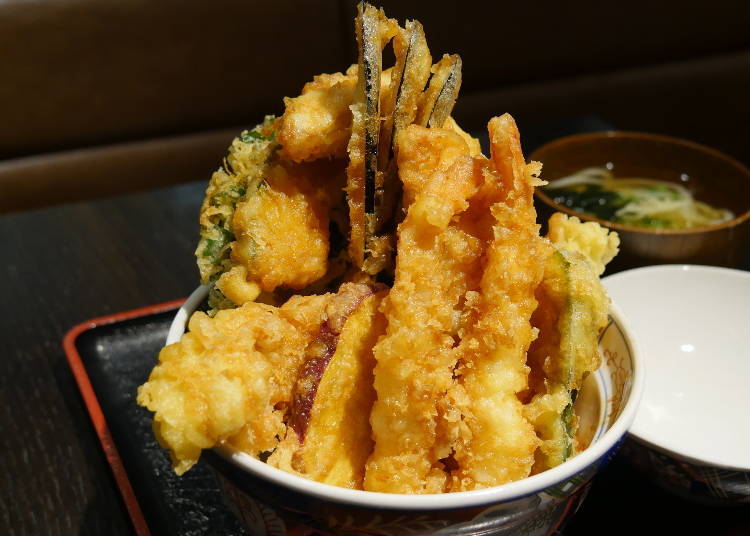 One of their famed dishes is their "Special Surprise Tendon" (2300 yen, tax exclusive). True to its name, anyone would be stunned by its sheer height of 20cm, a veritable mountain of tempura. Pumpkins, eggplants, sweet potatoes, prawns, and even squid, this tendon is literally filled to the brim with luxury.
"This is amazing!" exclaims our two ladies as they whip out their smartphone for a shot.
Getting Thick Eel at Reasonable Prices with the Unagi Box!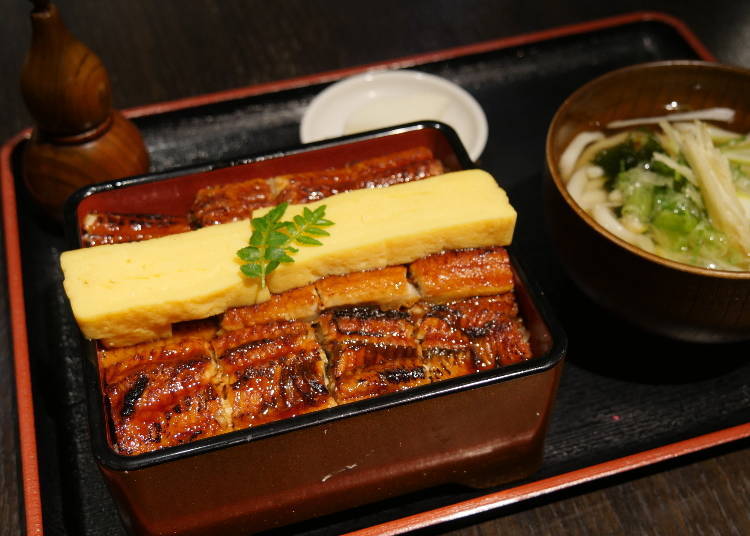 A single glance is all it'll take to stimulate one's appetite with the Unagi Box (3800 yen, tax exclusive). In the center of the dish is a fluffy tamagoyaki, and the unagi lathered with the special sauce is a superb gourmet dish.
"The tempura is so crispy! I can't help but keep munching on it! Japonica rice really is delicious!" "So much unagi is packed right below the egg! Unagi boxes are the best!!" Our two guests cannot stop their glee. With such abundance in their menu, there were many other dishes they wanted to try.
From The Rooftop "Asakusa Hare-Terrace" Lies A Secret Night View of the Tokyo Skytree®!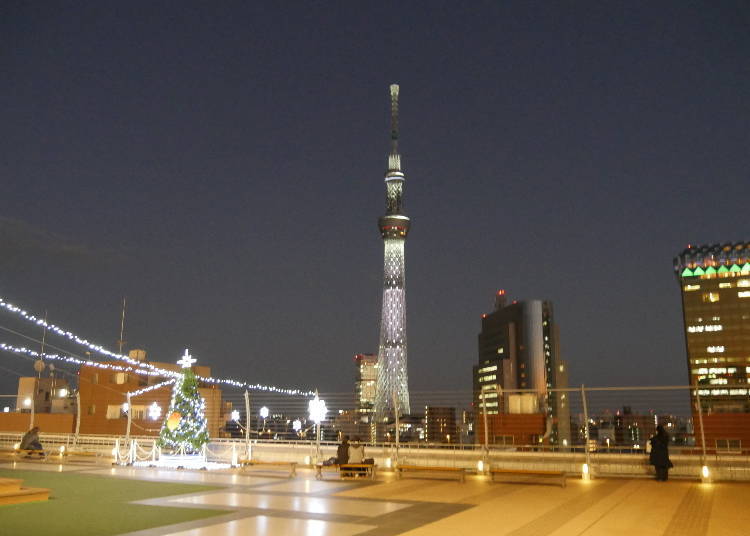 Boasting a gorgeous view of the Tokyo Skytree®, the "Asakusa Hare-Terrace" is a great place for a break on a clear day. Needless to say, the unobstructed scenery is perfect for gazing at the Skytree.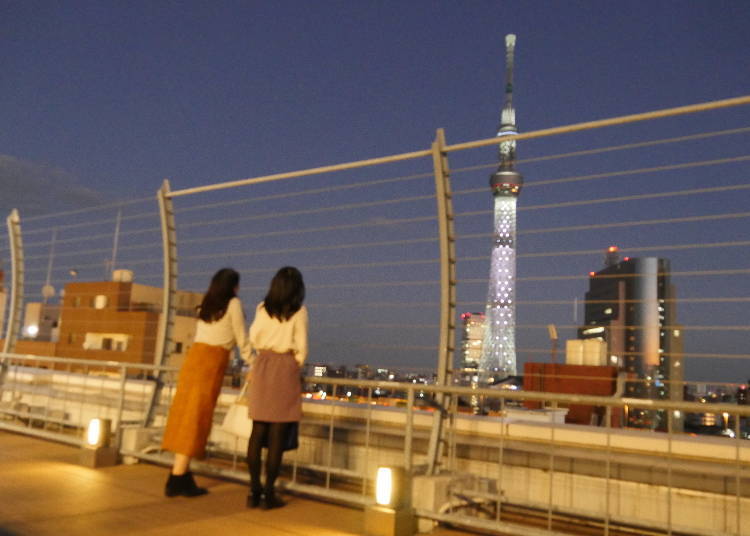 "This scene is gorgeous right in front of you!" "It's a very incredible spot! It's not crowded, it's like you're alone in Sky Tree!!"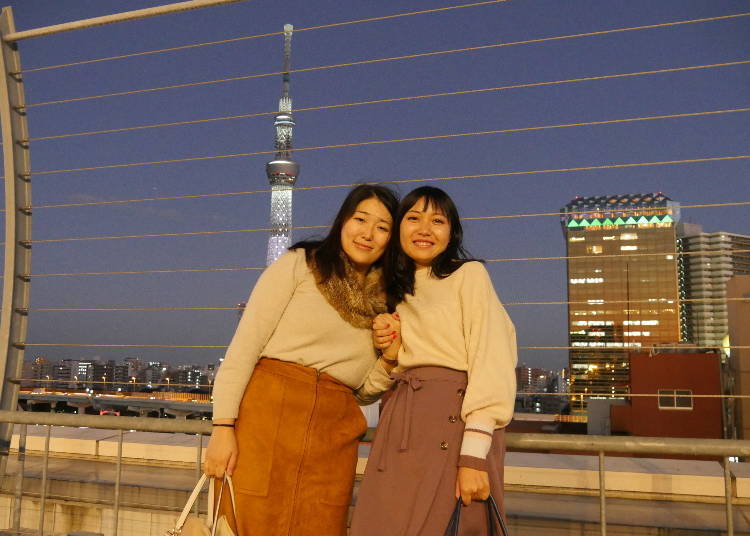 While saying "It's also recommended as a date spot!", the two friends snap a few more photos.
Thoughts on the Asakusa EKIMISE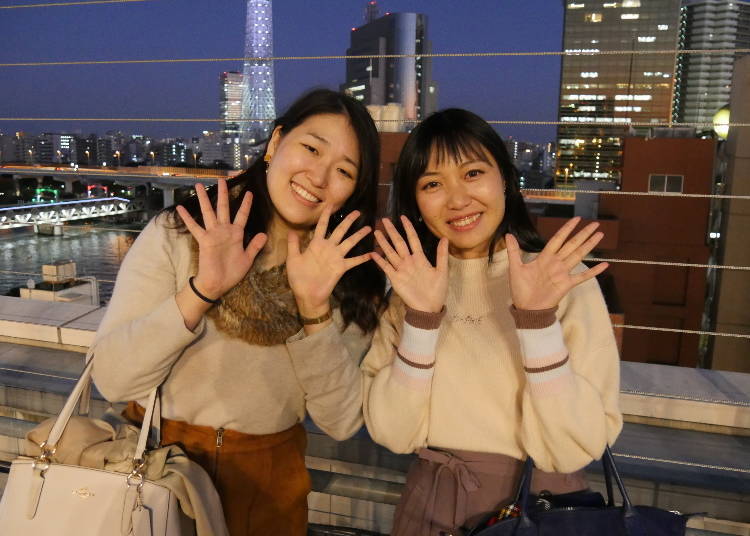 "A stone's throw away from the station, souvenirs and foodstuffs aplenty, not to mention a great night view? You can really have a good time here!" Ms. Han marvels. "Yeah, the rooftop is really amazing! No need to head to a shopping street or district to get that fix for your gourmet and shopping cravings at the same time. Station buildings here in Japan are definitely on the top of my recommendations." Ms. Shin agrees. The pair seem to be completely satisfied by EKIMISE.
Shopping, Coupled With A Great View AND Location!? The Best Place to Visit In Asakusa: EKIMISE!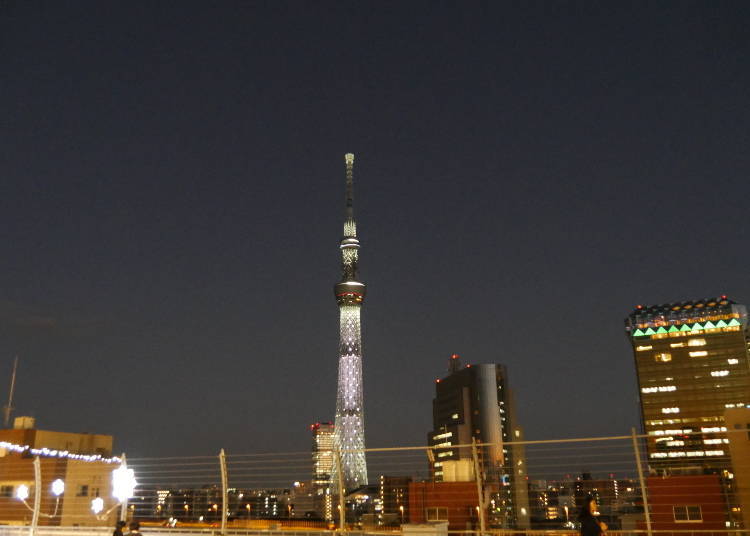 Boasting not one, not two, but three reasons why you should visit, Asakusa EKIMISE is a prime spot to visit even on a rainy day as the path from the station is completely dry. For a great place for food, shopping and view, the EKIMISE is sure to be a new hotspot in the middle of the renewed Asakusa.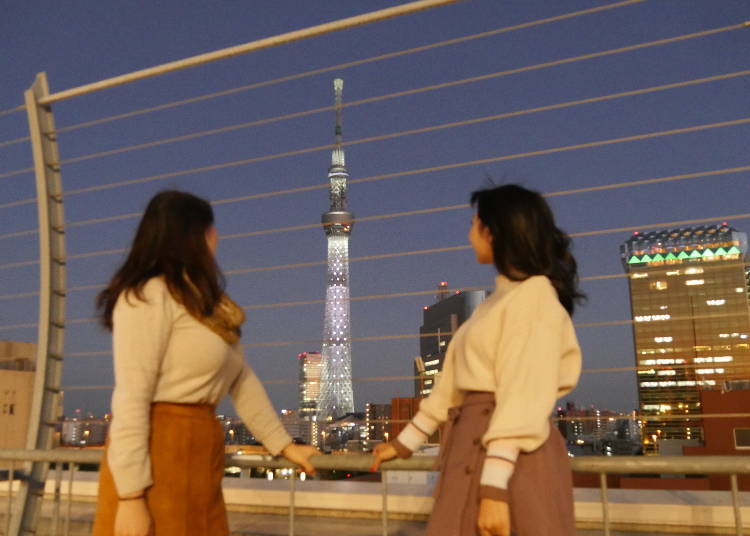 Recommended Shops

Level 4 "illusie300"
Contact No.: 03-3842-2160
Operating Hours: 10:00-20:00

Level 4 "Nail Quick"
Contact No.: 03-6802-7539
Operating Hours: 10:00-20:00

Level 5 "JINS"
Contact No.: 03-3842-6226
Operating Hours: 10:00-20:00

Level 6 "Digital Senmon-ya Nojima"
Contact No.:03-5830-0851
Operating Hours: 10:00-20:00

Level 7 "Tsurukame-ya"
*38 Seats/non-smoking/baby chair/ kids' menu available
Contact No.:03-6802-8490
Operating Hours: 11:00-22:00

Rooftop "Asakusa Hare Terrace"
Opening Hours: 10:00-20:00
*This information is from the time of this article's publication.
*Prices and options mentioned are subject to change.
*Unless stated otherwise, all prices include tax.