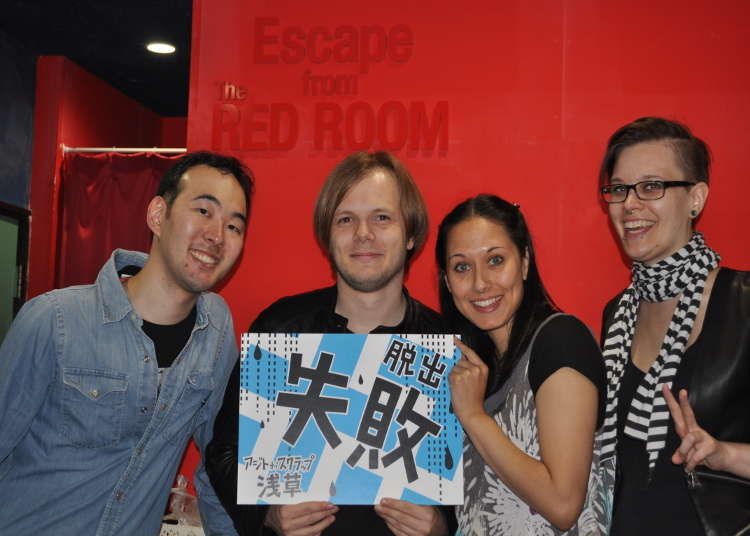 Famous worldwide, "Escape Game" originally came from Japan. I had the chance to try it in Tokyo, and it was amazing! Escape Game comes from a simple concept: One team, one room, and a limited to get out. Players must work together to solve a series of puzzles that are set in a variety of fictional locations. SCRAP is the first company that created a professional a full-scale breakout game, in 2008 in Kyoto. In Tokyo, two escape games are available in English and Chinese traditional, in the Asakusa district. We were several members of Live Japan's international team trying this kind of game for the first time, starting with…"Escape from the Haunted Manor".
Escape with a Horror Touch
The Haunted Manor has its own storyline: you are the investigator for a series of missing-person cases, and have to sneak into what is rumored to be the suspected kidnapper's hideout. Play time is limited to 30 minutes, plus a one time 10 minutes extension, so we need to move quickly. As we look in the first room for clues of who could actually have done it, someone enters the house. The killer maybe? This is when the game of "hide and seek" start. Puzzle-solving and items-finding are always two important part of Escape Games, but the horror theme clearly adds some spice to it, with its fair share of jump scare and adrenaline rush.
The Red Room: Brain-Based Challenge
After trying the Haunted Manor, we move to the Red Room and are warned beforehand: this Escape Game is less action and more puzzle-solving oriented. And indeed it is. Locked in a room with four walls and only two doors, the challenge seemed quite easy at first. But ultimately, even if we were close to the exit, we failed to finish the game on time. One of the interesting features is that none of the puzzles depend on knowledge of specific languages, which means everyone can participate!
The Underground Mysteries: Play and Discover Tokyo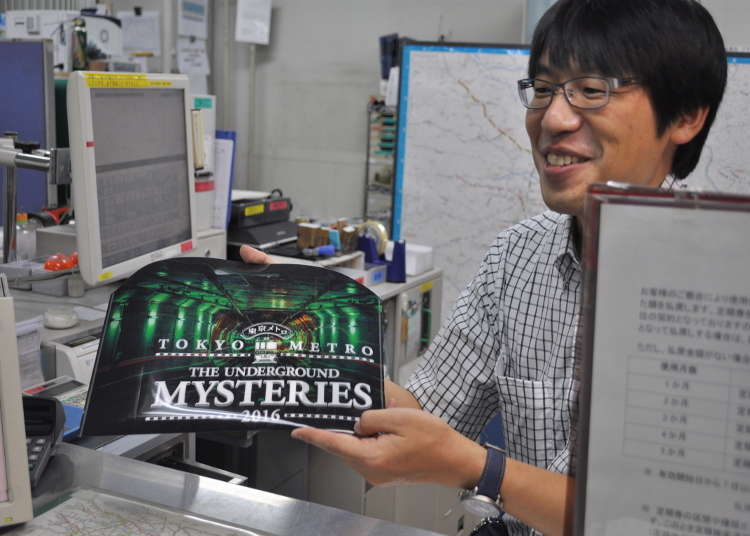 Escape from a room are not the only type of escape games available in Japan. Designed by SCRAP and Tokyo Metro, "Tokyo Metro – The Underground Mysteries," is a limited time event that came back in English for the second consecutive year. The concept is quite simple: a group of players buys a game kit, they solve the first puzzle, go to the location indicated and continue to look around Tokyo and follow the other hints and codes. When they find the final answer, they simply need to give it on the dedicated website.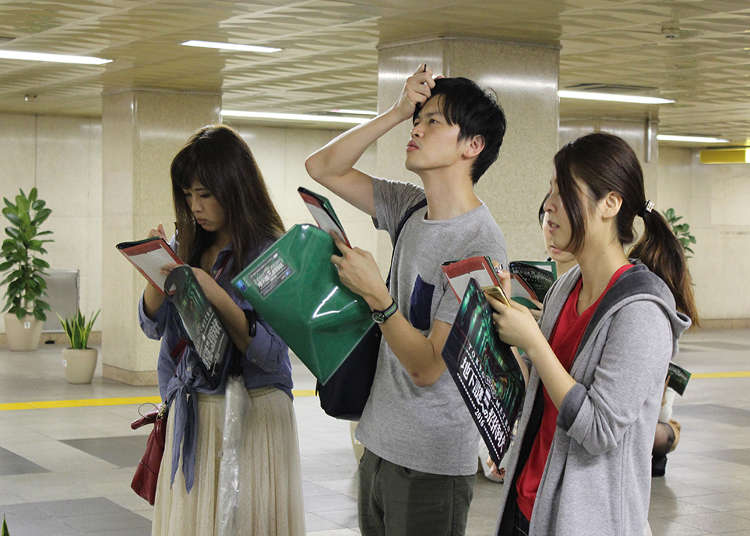 Overall, the real-life game pushes you to think "outside the box". As it is available both in Japanese and English, it appeals most of the time to your logic and observation skills. It pushes the player to walk around and solve puzzles around the city, and makes you look at it slightly differently. Some of the places visited are not really known even by Tokyo residents, and restaurants recommendations around each area are also given to cater your needs should you need a break.
The game was launched for the first time in 2014 and already attracted more than 60,000 players. Initially available only in Japanese, an English version was later added.
An English game kit can be purchased at the Tokyo Metro Ueno station's pass office for 2,160 yen, and include a 24-hour unlimited rides ticket. The game will run from October 1st, 2016 to the 31 January 2017, and take about 4 or 5 hours to complete.
アジトオブスクラップ浅草

Address

1 Chome-17-2 Azumabashi, Sumida-ku, Tokyo-to 130-0001
*This information is from the time of this article's publication.
*Prices and options mentioned are subject to change.
*Unless stated otherwise, all prices include tax.