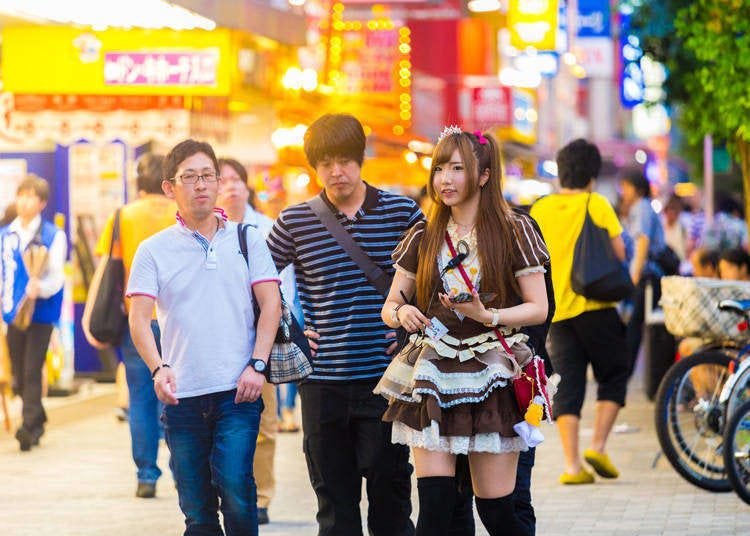 Fans of Japanese manga and anime come from all around the world. And it's those fans who have called Akihabara their sanctuary. Already popular as the Electronics Town, now it has come into its own renown for anime and manga and people from all over Japan and the world come here.

We asked foreigners if their impressions changed or if there was any culture shock before and after their visit to Akihabara. (Below is the personal opinions of the people interviewed).
1. Akihabara's Image is an Anime and Maid Café Town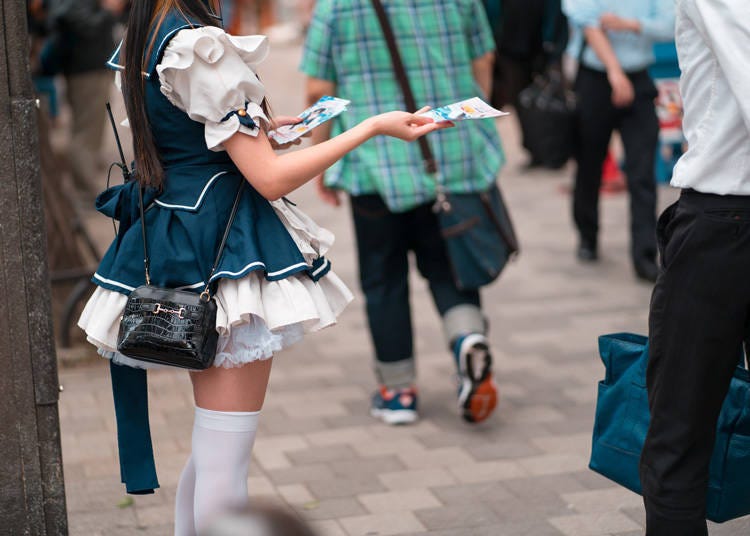 "The image of Akihabara is they sell a lot of anime goods. Also, there is a lot of electronic goods on offer" (French woman).

"Maid cafes. I was surprised to see a lot of girls handing out pamphlets for maid cafes. I was a bit embarrassed to go at the beginning, but it was fun. It was expensive, though, so that was shocking." (Australian man).

"It has an image of a sanctuary for people who love anime. I was very excited as soon as I arrived because there were actually buildings with pictures of anime characters all over them." (American man).

Based on the responses from the French woman and American man, it would seem that Akihabara is seen as a "sacred place" for anime and manga by foreigners who like Japanese subculture. Also, recently, as the Australian man mentioned, it has also established an image of maid cafes.

However, Akihabara was initially known as the "Electric Town," and its fame for subculture only came about at around the year 2000.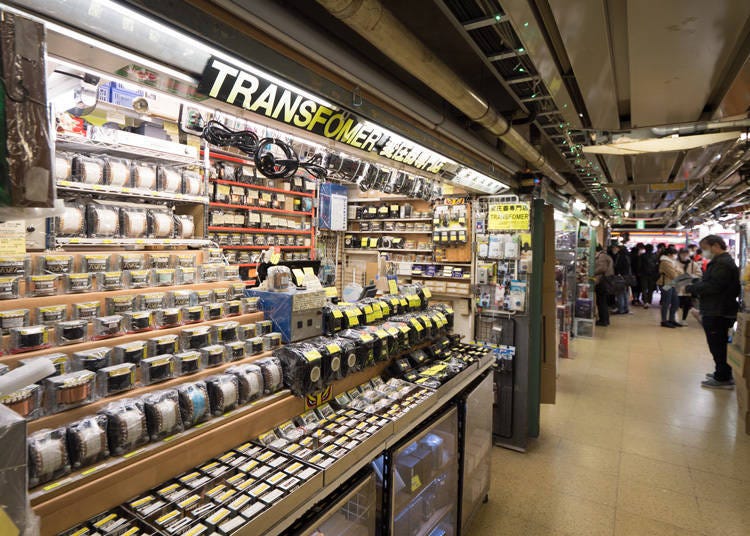 yoshi0511 / Shutterstock.com
At that time, the people who went to buy parts for their PCs would go to Akihabara, but they were also interested in anime and manga. Shops opened to meet those needs and gradually grew in numbers until what you see now.

The scenes of the electronics town still remain, but compared to before, the image of manga, anime, and maids has grown larger. For people who only know Akihabara as it is now, they would probably be a bit surprised.
2. Thought It Would be Overflowing With People in Cosplay
Pius Lee / Shutterstock.com
"I thought there would be a lot of people walking around in cosplay, but everyone is just in regular clothing, so I was disappointed. And I was surprised that there were a lot of video game arcades." (French woman).

"I was surprised that there were people who could speak English, which was helpful. There were a lot of customers who were foreigners as well. There were a lot of gacha gacha (capsule toy vending machines), so it was a fun place. I gave it a go and got some kind of a key ring." (Australian man).

"There were women who cosplayed as men and men cosplayed as women. Back home, you don't see people go that far with their cosplay, so I couldn't help but stare." (American man).

Cosplay imitating the clothes and hairstyles from characters in manga and anime is not just popular in Japan now but also overseas. Some foreigners have an image that most people in Akihabara are in cosplay, but in reality, it is not that many. Some people walk around Akihabara in cosplay about usually most are in regular clothes.

One of the reasons why foreigners might think this is maid cafes. In Akihabara, girls in maid outfits attract customers off the street. Maybe it is because of this that foreigners think that there are a lot of people cosplaying in the streets of Akihabara.

Recently, there are different themed cosplay cafes other than maids, such as miko (shrine maidens), kunoichi (female ninja), and witches. Also, foreign customers are increasing so there are also cafes where English is okay, so for foreigners who are going for the first time, it's the place to go!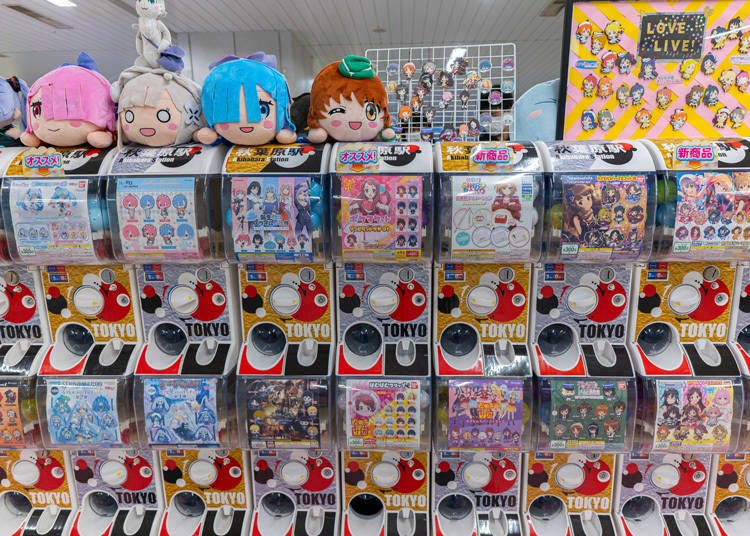 InfantryDavid / Shutterstock.com
In this interview, the Australian man mentioned "gacha gacha" (toy vending machines), which is popular with foreigners. Recently, you don't see a lot of gacha gacha, but at "Gachapon Kaikan" and "Yodobashi Akiba," they have more than 100 machines. Those gacha gacha have Akihabara manga and anime themes, so they are popular with foreigners. Here you can try the latest gacha gacha, so if you come to Akihabara, you should give it a go!
3. Can Easily go to Akihabara Station Without Getting Lost; The Station Area is Clean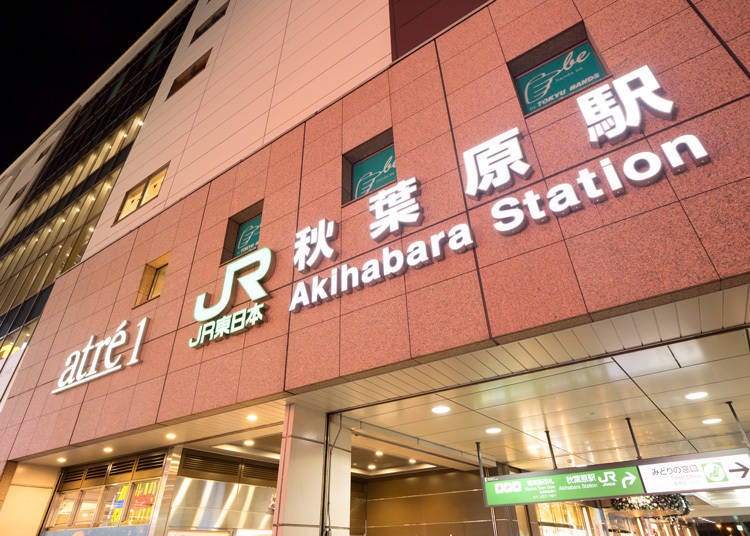 yoshi0511 / Shutterstock.com
"Getting to Akihabara from Tokyo is very easy. You can get there on the Yamanote Line, so it is easy to get to. Around the station, there are shops selling anime goods and electronics so you can walk around and see a lot of different things." (French woman).

"In and around the station building it is so well maintained, and in the station building, there are a lot of trendy shops. But when you go into the street, it is chaotic and feels like this otaku haven, so I was surprised." (Australian man).

Akihabara, even in the city, is reputed for its access. JR Yamanote Line, JR Keihin Tohoku Line, JR Sobu Line, Hibiya Line, Tsukuba Express all go through there, so it is easy for foreigners to get to without getting lost.
4. Even Though it's Akihabara!? There Are Shops Where You Can Relax
Grappler Studios / Shutterstock.com
"When you go to a bridge called "Manseibashi," there are lots of charming shops and restaurants underneath the railway tracks, which was surprising. You can hear the trains going by, but you can comfortably spend time there, so I recommend it." (French woman).

"I recommend the video game arcades. There were a lot of people around with stuffed toys that they won, so I was jealous. There's not just anime stores but also a lot of electronic parts shops. I was interested, so I went into one, but even though the shop is small, there were mountains of all sorts of parts. There were a lot of staff and customers so it must be popular. I want to spend more time there next time." (American man).
Akihabara is famous for manga, anime, and maids, but did you know that there are a lot of other tourist spots as well?

For example, the historic shrine, Kanda Myojin, is here. It is about 7 minutes walk from the Electronics Town exit at Akihabara station. Kanda Myojin's official name is Kanda Jinja. It is famous for its festival, Kanda Matsuri, which is one of the three major Edo festivals. The Kanda Matsuri is usually held in May, so if you have a chance to visit Akihabara during this time, please come and have a look!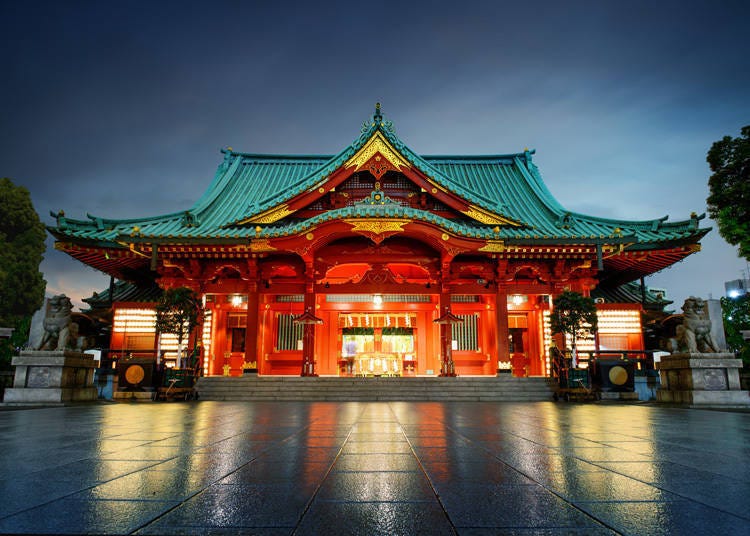 Kanda Myojin Shrine
Also, the origin of Akihabara, Akihabara Jinja, is also famous. It is 10 minutes from Tokyo Metro Ginza line Inaricho station, Tokyo Subway Hibiya line Iriya station 5 minutes, so it is a little far from Akihabara Station. During the first year of the Meiji period, it was said it was built to pray for protection from the occurrence of large fires. It is a historic shrine, so we recommend you come here and pray.

From the Akihabara Station Electric Town exit, if you head towards Manseibashi, there is a unique set of vending machines lined up. Here, you can buy things you don't see anywhere else, like canned yakitori, toy rhino beetles, and other original goods. It has a retro feel, and if you are in Akihabara, you will surely find a memento.
5. There are still many other tourist destinations around Akihabara Station!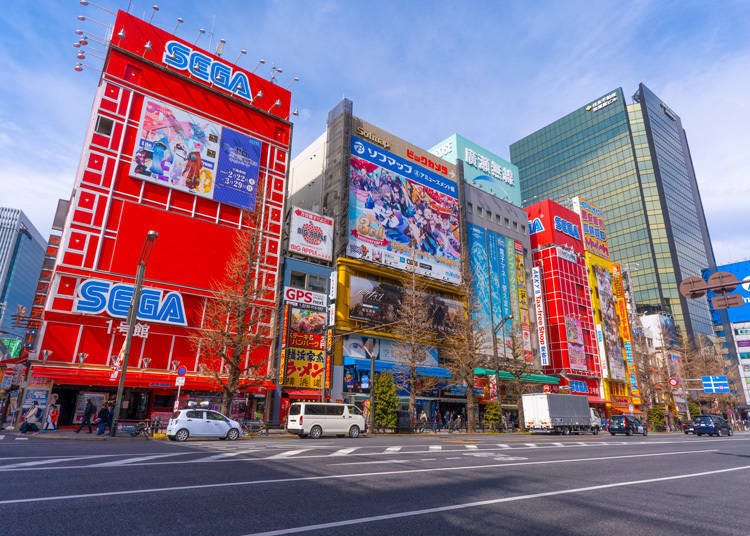 InfantryDavid / Shutterstock.com
Akihabara is a sanctuary for people who like manga and anime and this is a place a lot of foreign visitors say they want to visit once in their life. The town is constantly changing and reflecting the trend at the time so people who visit never get sick of it. We hope you get the most out of your time in Akihabara.

Written by Sato Yu, Dali Corporation
*This information is from the time of this article's publication.
*Prices and options mentioned are subject to change.
*Unless stated otherwise, all prices include tax.