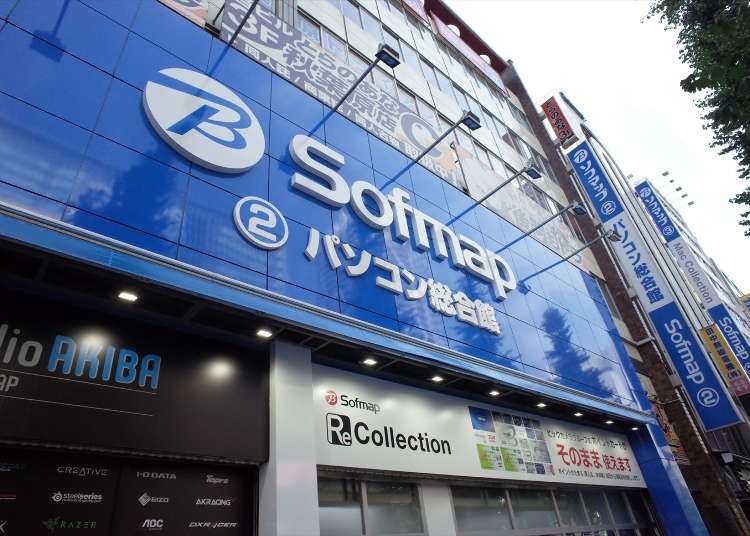 Akihabara is one of Tokyo's most famous areas and a major shopping spot for many people who come to Japan. There's an abundance of electronic appliances and duty-free shops to explore, dealing with pop culture goodies such as anime merchandise or video games. Among all the shops, Sofmap Akiba is particularly popular due to its rich lineup of goods. This time, we visited the Sofmap Akiba's PC Store to find the 10 most popular products among international tourists! From laptops to smartphones and audio visual systems, let's dive right in!
What is Sofmap Akiba's PC Store?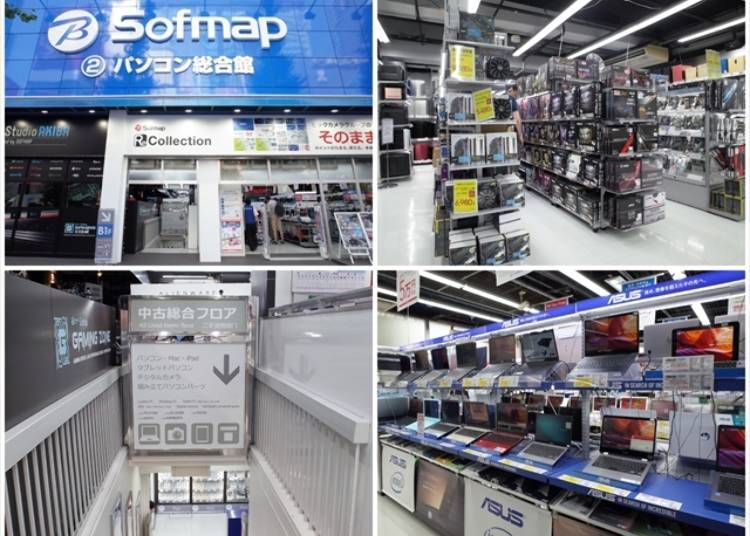 Sofmap Akiba is divided into five buildings: #1 Subculture & Mobile, #2 PC, #3 Apple & Mac, #4 Amusement, and #5 Secondhand. The #2 PC building mainly focuses on gaming-related products. B1F handles second-hand goods, 1F is all about gaming PCs, and 2F handles parts and is home to the "game studio." The most attractive feature of Sofmap Akiba #2 PC is that everything can be tried. You'll also find the e-Sports Studio Akiba on the second floor, where regular e-Sports events take place and are streamed online – it's Japan's first shop that is linked to a gaming studio. There's also a shop that sells merchandise of various e-Sports teams right next to the studio, so go here if you look to pick up a related goodie or two.
The first floor features the Gaming Zone, where various gaming devices can be tried first-hand. A lot of people visiting from abroad are to be happy about that in particular, as such an experience doesn't seem to be common outside of Japan. Of course, the rich lineup of products is also attractive. Other shops usually have a smaller selection and you can get your hands on goods – such as an Alienware US keyboard – that usually take about one month to arrive when ordered from the company directly. That's especially great for people who are only in Japan for a short while! In regard to gaming, Sofmap Akiba is the only store that has pretty much everything of all genres!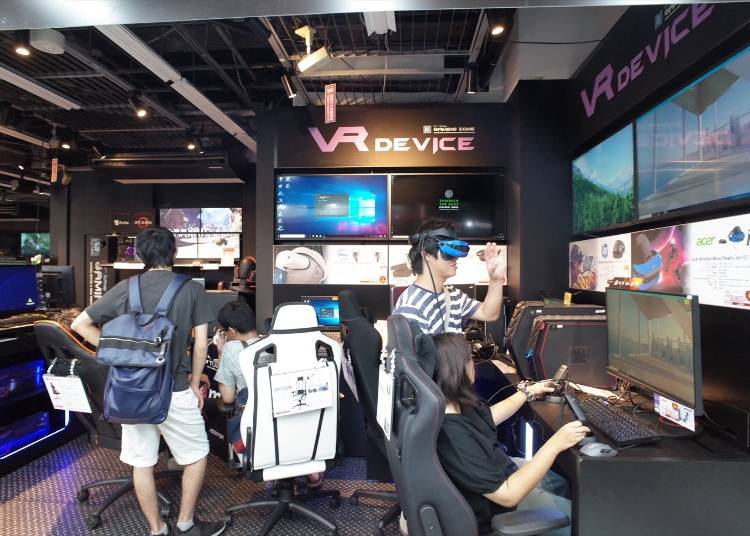 The "Gaming Zone," where you can try out various things.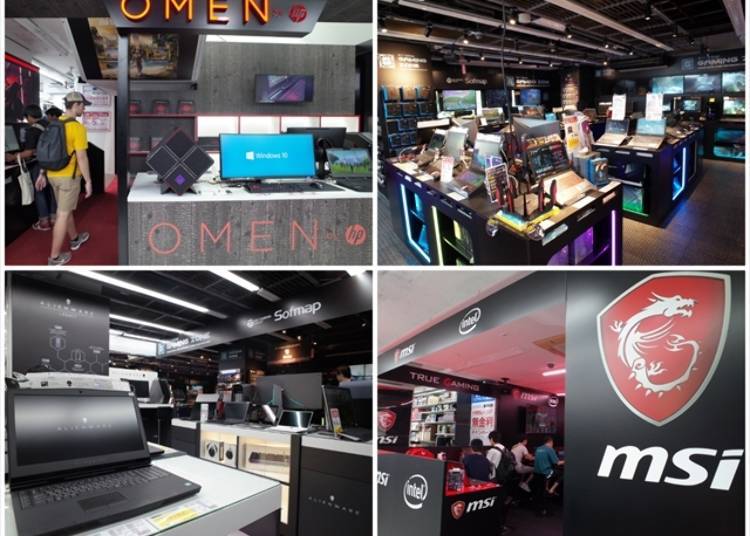 The lineup is separated by brand booths and the actual products can be tested as well.
E-Sports Studio Akiba on the second floor. Find merchandise of popular teams here and visit one of the regularly held events.
Popular Gaming Gear #1: RAZER BlackWidow Chroma V2 JP Yellow Switch (23,000 yen)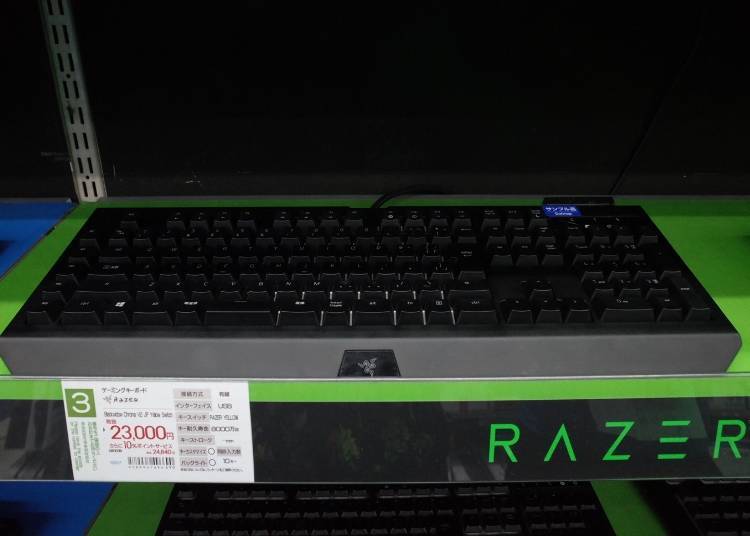 RAZER is one of the most prominent brands when it comes to gaming devices. Typing is wonderfully quiet and the key response is fast. It's recommended for people who stay up late into the night, as you won't have to worry about noise.
Popular Gaming Gear #2: Logicool G512 Carbon RGB Mechanical Gaming Keyboard (15,880 yen)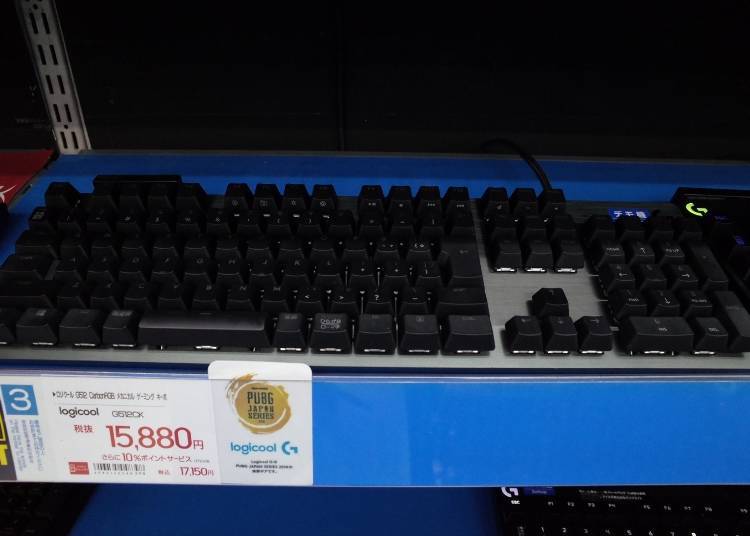 Logicool is another famous brand – you will most likely know it as Logitech. It's the same company but Logitech took on the name Logicool to avoid legal conflicts with a similarly named brand. A lot of people prefer mechanical keyboards and it is said that the sound of a keystroke is more pleasant.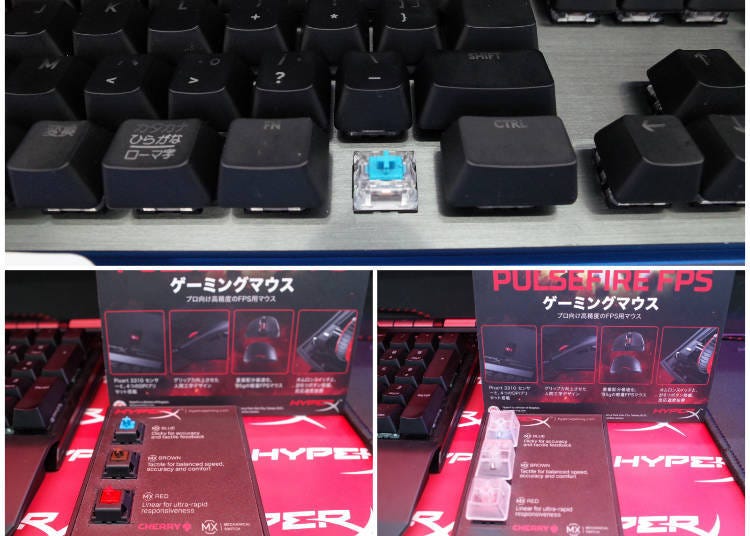 This type of gaming keyboard has a different keystroke sound and actuation point depending on the color of the switches (red, blue, green, and so on). At Sofmap, you can actually test these differences to get an idea of what they feel like first-hand.
Popular Mice #3: Logicool G502 RGB Tunable Gaming Mouse (8,630 yen)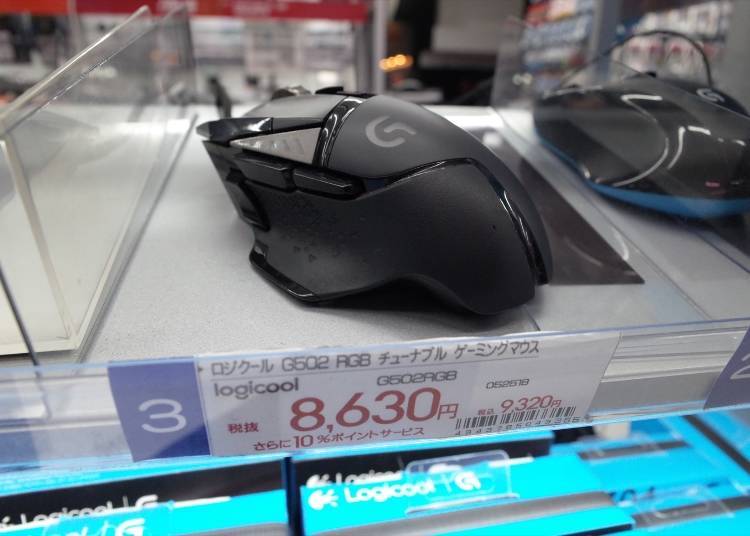 This a must-have for people who enjoy a mechanical design. The mouse moves very smoothly and the response time can be adjusted to your own preference.
Popular Mice #4: Logicool G703 Lightspeed Wireless Gaming Mouse (9,880 yen)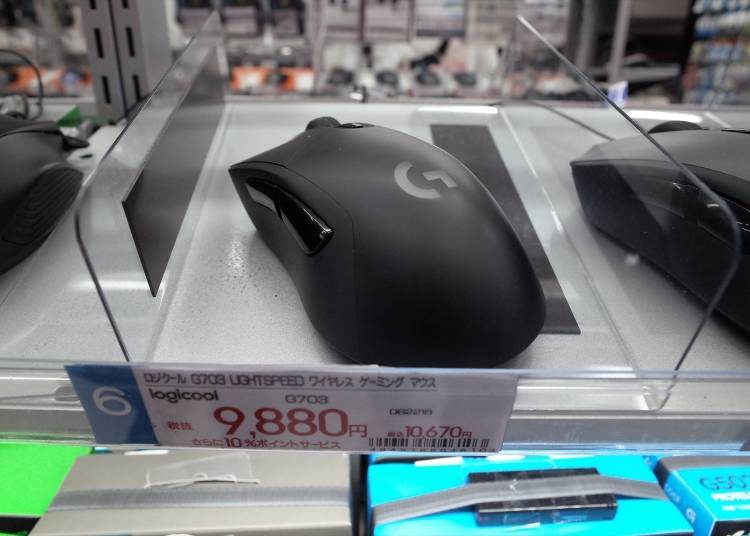 This mouse is easy to carry around because it is wireless. It also comes with a wireless charging system, so you won't have to worry about batteries either. The size is pleasantly palm-filling, so if you're looking for a gaming mouse, try this one first.
Popular Mice #5: Razer DeathAdder Elite (7,800 yen)
From first-time buyers of gaming mouses to pros, this one is easy to use and its size also fits a broad range of people – it's a mouse designed for everyone and thus enjoys great popularity.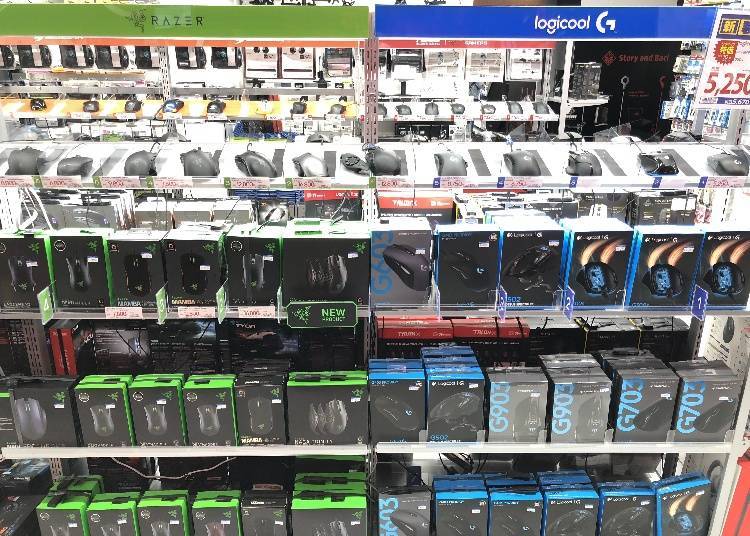 Popular Gaming PCs #6: ASUS 17.3" Gaming Laptop GL703VM-I5H1 (119,800 yen)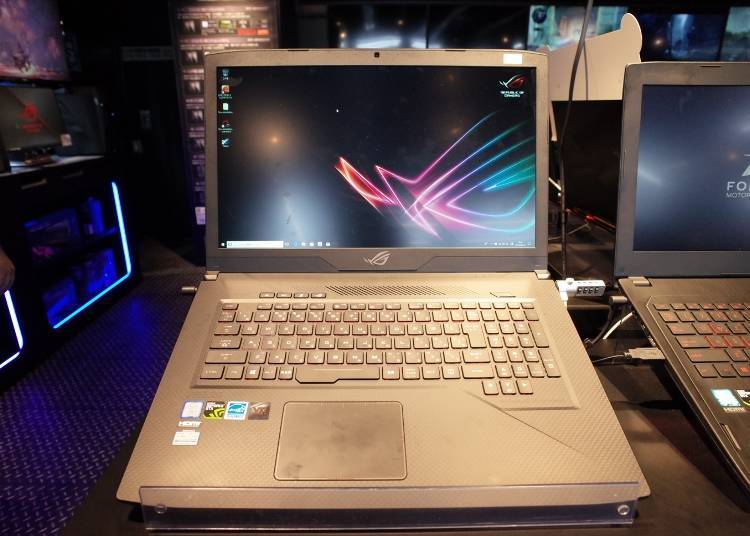 Usually, the majority of gaming laptops are 15.6 inches big but this model's screen is 17". The screen is large and easy to use and the performance is good, and still, this model is reasonably priced. A lot of Non-Japanese people seem to like PCs with a large screen, so this one is particularly popular.
Popular Gaming PCs #7: MSI 15.6" Gaming Laptop GL62M-7RC-234JP (133,800 yen)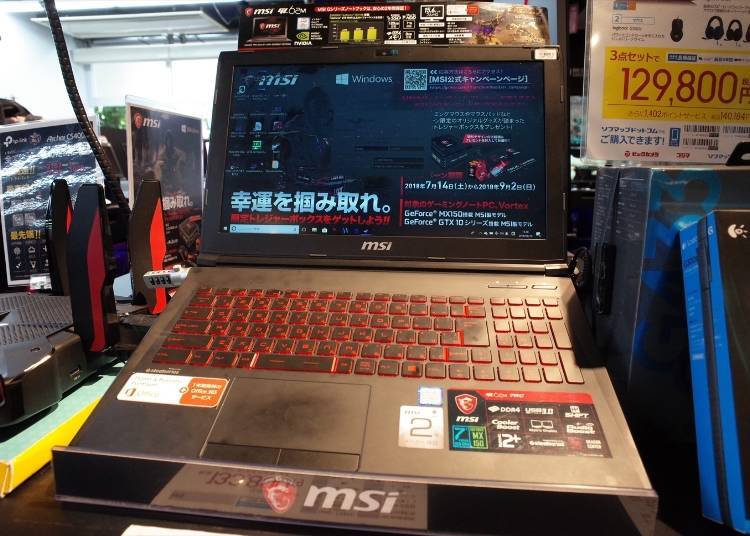 While this is a gaming laptop, it still comes with Microsoft® Word and Excel installed and is a recommendation for those who also want to use it for work.
Popular Gaming PCs #8: Dell Alienware 17 R5 (309,800 yen)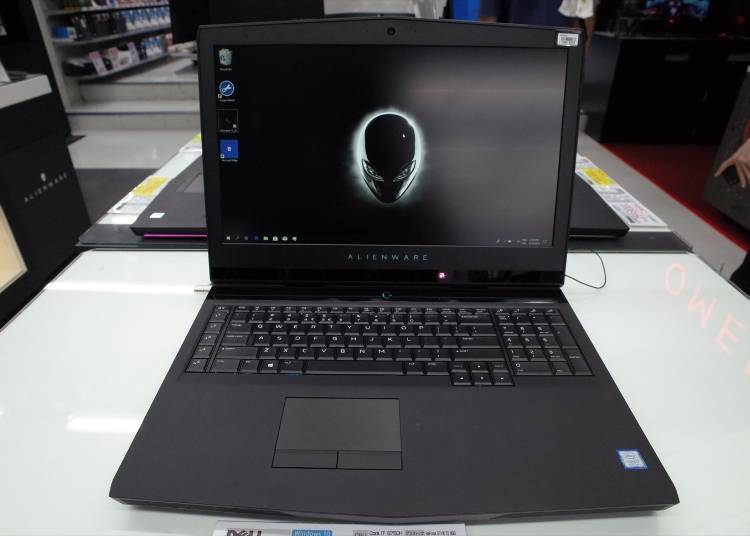 Dell's famous high-end gaming PC brand Alienware. It enjoys a large following of fans since long ago. Sofmap Akiba also sells this model with a US keyboard, so it is popular with people from outside of Japan even while being in a higher price category.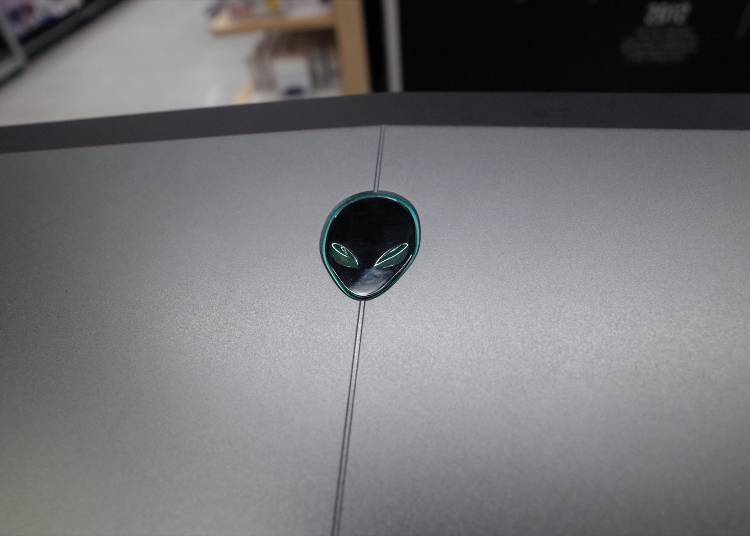 Popular Gaming PCs #9: Omen by HP 17-an011TX (192,800 yen)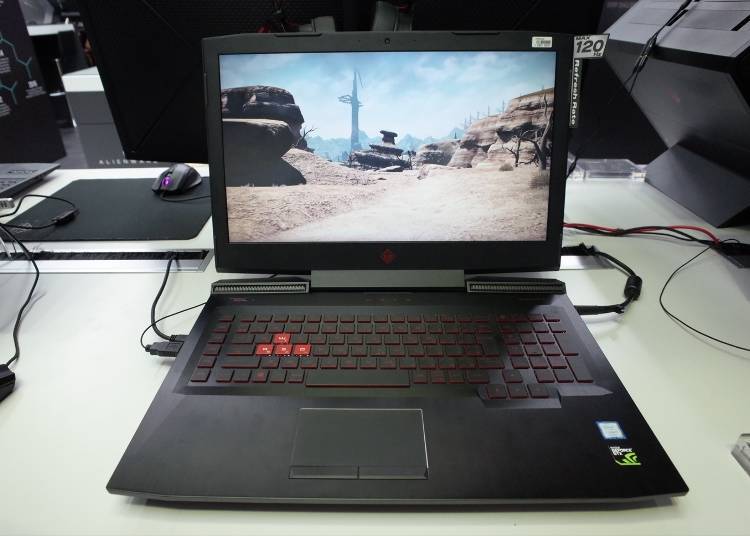 Omen by HP is another gaming pc brand just as famous as Alienware. The screen is just as large, but the model is cheaper and a lot of people seem to prefer it. A lot of PCs are made of plastic but the body of this one uses a mixed material. Featuring carbon on the front. The texture is also quite fancy.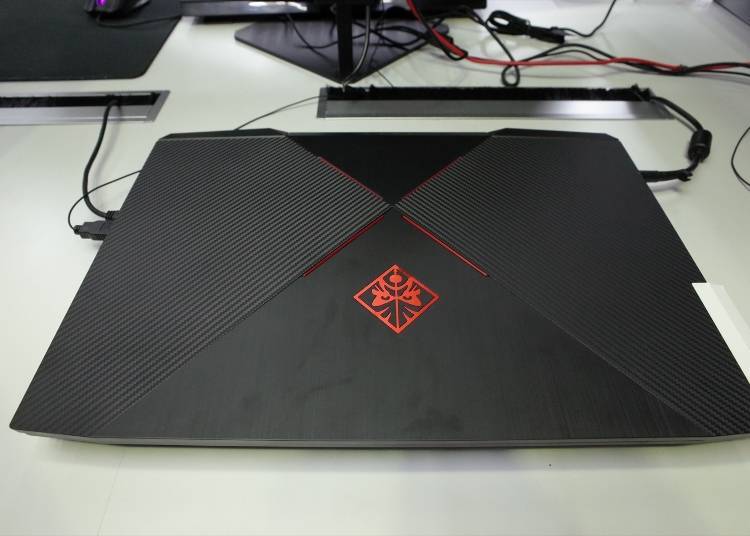 Popular Gaming PCs #10: Razer Blade Stealth (197,500 yen)
This gaming laptop is outstandingly light and this easy to transport. "Few shops deal with Razer PCs, so it's great to be able to see the real thing," says the staff. Apart from gaming purposes, this model is also popular among musicians outside of Japan who place importance on the specs.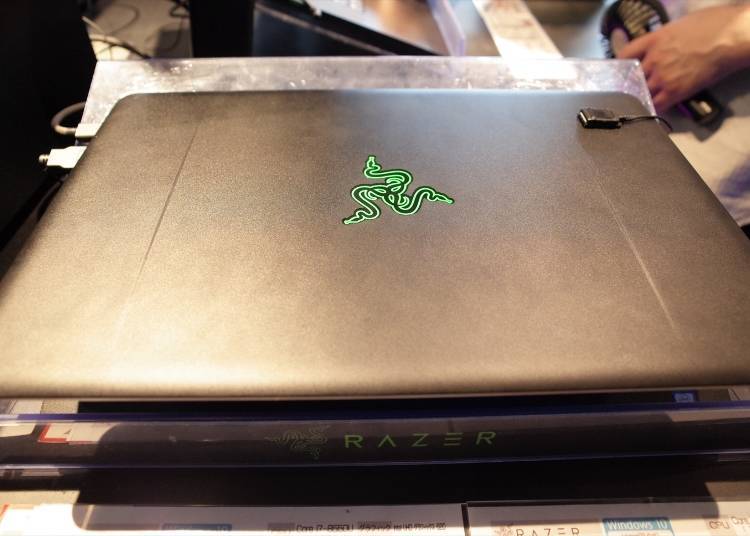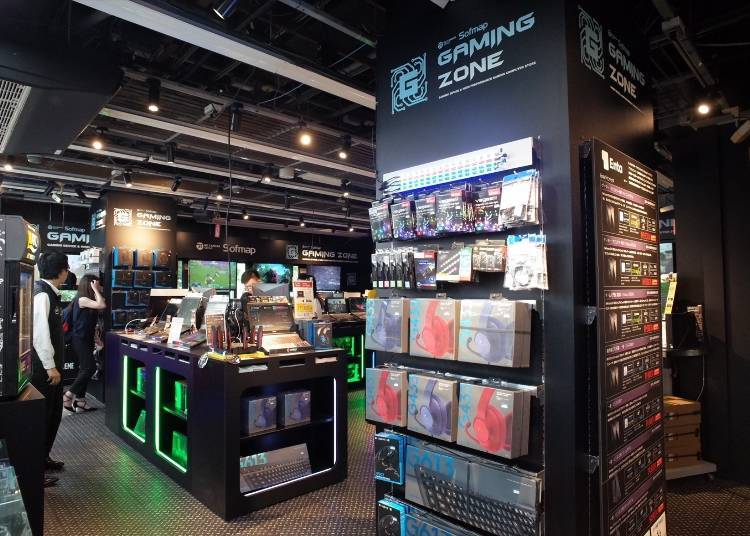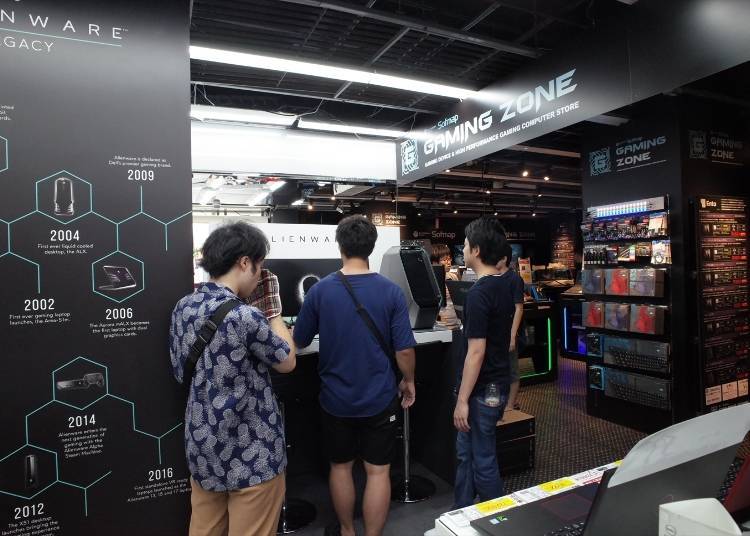 Get Popular Products with "First-Hand Experience Shopping" at Sofmap Akiba!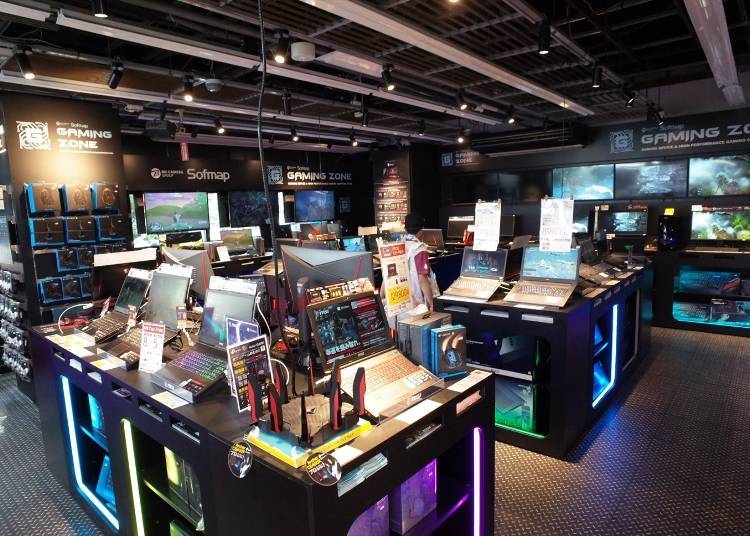 "In this day and age, you can buy everything on the internet. However, it's not only about buying but also about actually trying out something and using it, having a space to enjoy gaming, and these kinds of first-hand experiences." This is what makes Sofmap Akiba so fun and unique!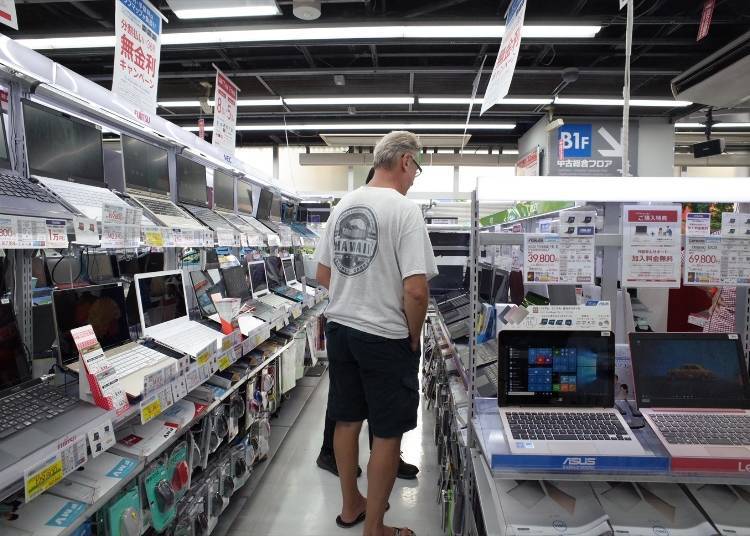 "The experience of trying and touching something, thoroughly checking by yourself, and finally buying what suits you the most," that is a particularly valuable experience in this digital age. Sofmap Akiba is committed to enabling this experience in a fun and thorough way.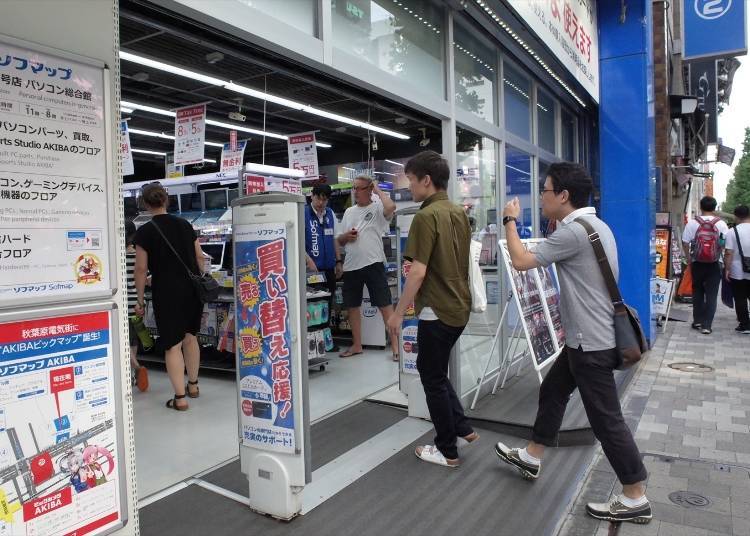 Stop by Sofmap Akiba as you travel Japan to find a gem and make it your new favorite! This first-hand shopping experience as it can be enjoyed at Sofmap Akiba is only available in Japan!
Bonus: Get a Coupon Valid Until December 31, 2021 – Take a Screenshot and Show it to the Staff!
Got excited about Sofmap yet? To make your shopping experience so much more convenient, we have a special little present for you! Here's a discount coupon valid until December 31, 2021! Simply take a screenshot of it and show it to the staff to net a sweet extra deal! Now, all that's left to say is happy shopping and a wonderful time in Japan!
ソフマップAKIBA②号店 パソコン総合館

Address

3-13-8 Soto-kanda, Chiyoda-ku, Tokyo 1010021, Japan

General Information: 0077-78-9888 (free)
Hours: 11:00 a.m. - 8:00 p.m.
Access: JR Akihabara Station, 5 minutes on foot from Electric Town Exit
*This information is from the time of this article's publication.
*Prices and options mentioned are subject to change.
*Unless stated otherwise, all prices include tax.