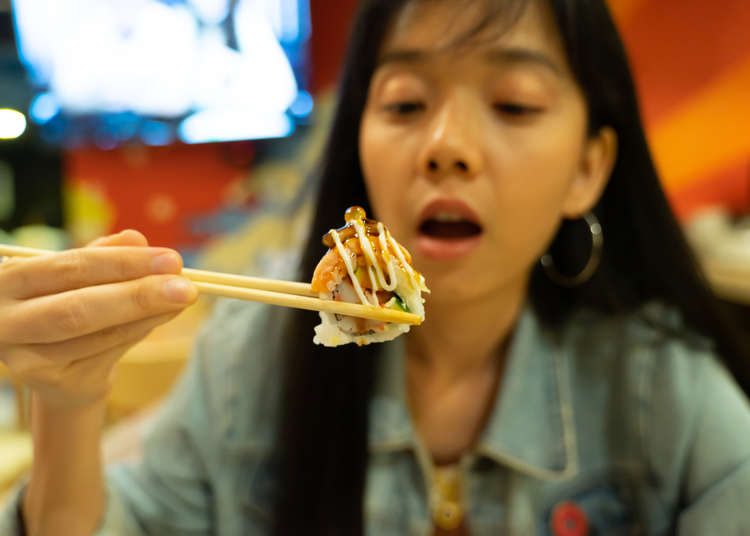 Sushi might be the most famous aspect of Japanese food cuisine, loved and enjoyed all around the world. It's no longer a rarity to see a shop's neon sign with "SUSHI" written outside of Japan. However, according to Japanese nationals, the authenticity tends to vary. While there are shops that employ traditional Japanese sushi masters creating an authentic and fresh sushi experience for you, there also are places that make Japanese people pause and think: "That does taste different after all..."

To learn more about those sort of differences, we talked to Japanese people who lived abroad or experienced sushi outside of Japan while traveling. Because sushi is a beloved soul food, many Japanese people feel glad to be back home and enjoying the real deal. We were able to hear some genuine opinions.
I Don't Want to Share the Thought of "Sushi = Rolls" (Living in Canada, 30s, Female)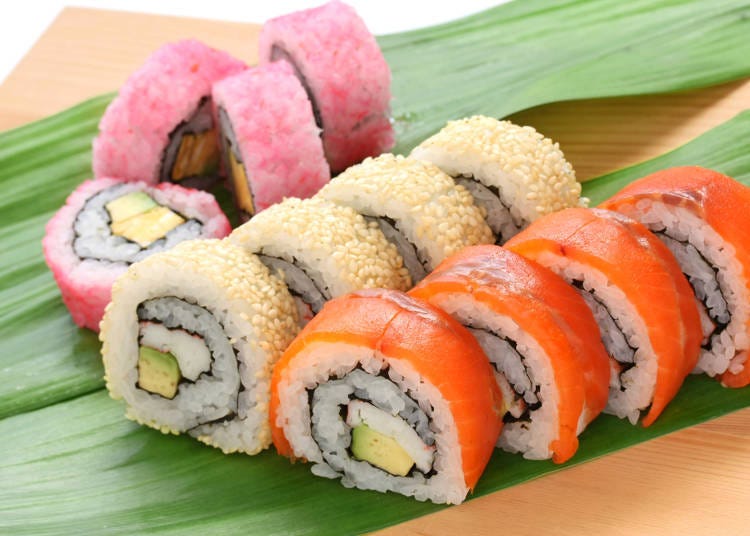 "There are a lot of non-Japanese people who think that sushi equals rolls. When it comes to sushi, that is the one thing that I understand the least," says our first interviewee who works as an engineer in Canada. Her very first thought about international sushi is the topic of "rolls."

In Japanese, sushi rolls are called makizushi. "Roll sets" seem to be the standard menu of Canada's sushi shops. Especially popular are rolls that combine salmon, avocado, and coleslaw, closely followed by fried rolls, tempura rolls, and beef rolls. But what about nigiri sushi? "It's common that a roll set comes with a sorry serving of salmon and tuna nigiri," she says with a bitter smile.

"I think Canadian locals might like rolls because they're easy to eat and colorful," wonders the Japanese expat. "But original sushi is fresh fish on top of nigiri, isn't it?" Not knowing that and thinking that rolls are sushi is hard to understand for her as a Japanese person. When she goes to have sushi by herself, she says, she always goes to an authentic shop that gets its ingredients directly from Tokyo's famous fish market.

In fact, the Japanese author of this article had lived in Vancouver 20 years ago themselves. They were quite surprised to hear that rolls have become popular as sushi now. Back then, there weren't many sushi shops yet. But most of them served authentic nigiri sushi with California Rolls merely being in the side menu. Now, there seem to be shops advertising "SUSHI."

While it's wonderful that sushi is becoming more and more popular abroad, as a Japanese here's to hoping that people will also get more familiar with authentic nigiri sushi showcasing the exquisite skill of the sushi chef.
My Friends Eat Nigiri Sushi... with Tempura Sauce (Living in Canada, 20s, Male)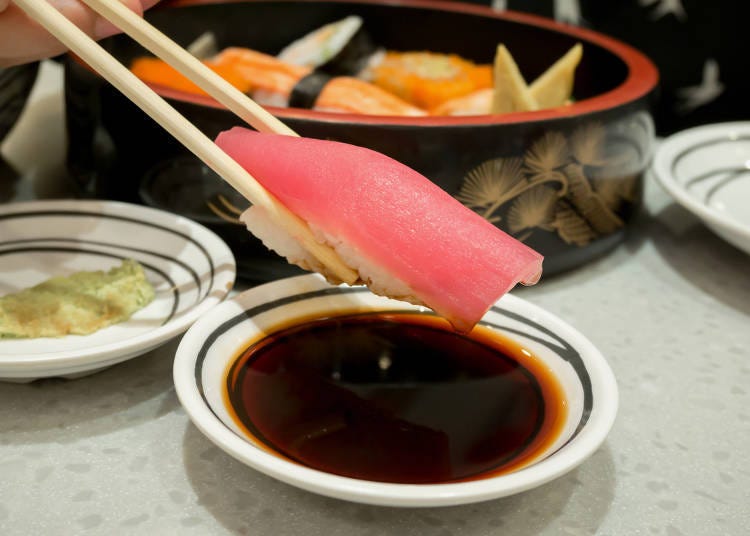 Next, we ask a Japanese designer who also lives and works in Vancouver, confirming what our first interviewee felt about sushi in Canada.

"When my friends say 'Let's go eat sushi!' they only eat rolls that don't feature any raw fish. I'm the only one who wholeheartedly eats salmon and tuna nigiri."

Again, it seems to be that sushi equals rolls in Canada. On top of that, he mentioned that while a lot of shops call themselves "Something-something SUSHI," they're not actual sushi specialty restaurants the way you'd find in Tokyo - where they serve pretty much only sushi and a few simple side dishes. In contrast, sushi shops abroad often offer an all-you-can-eat buffet of popular Japanese cuisine such as fried foods, teriyaki, Japanese-style barbecue, noodles, and so on, and the nigiri sushi is limited to salmon and tuna.

Another unique take was that when his friends used tempura sauce instead of soy sauce as a dip for nigiri sushi, our Japanese expat couldn't help but laugh involuntarily at such a deviation from Japanese convention - even though perhaps this is exactly how new flavors and fusions are discovered.

He says that he is enjoying such interesting gourmet episodes, but insists that Japanese sushi needs to be properly distinguished from "international" sushi - a common sentiment shared by many of his compatriots. Japanese take extreme pride in their food culture, and skilled chefs are highly respected. As Japanese food culture expands overseas, there is a question over whether chefs abroad are faithfully trained and able to offer "authentic" Japanese dishes. Back in 2006, the Japanese government even proposed introducing a system of accreditation for restaurants overseas serving "authentic" Japanese cuisine - an act which drew widespread mockery and inspiring the "sushi police" barb before being quietly taken back.

Nevertheless, this sentiment remains in the Japanese consciousness. And in the case of this Japanese expat, it's not from memory. What sushi he eats regularly with his friends is thoroughly what many Japanese regard as something foreign - it's a completely different thing from Japanese sushi that master chefs carefully shape by hand and skill. But it's exactly this point he wishes his friends could experience by going to a "real" sushi shop: he's curious to see what kind of response his friends would have to eating authentic Japanese sushi.
Japanese Sushi is Made with Fresh Ingredients and by the Refined Techniques of Skillful Chefs (Living in Jakarta, 30s, Female)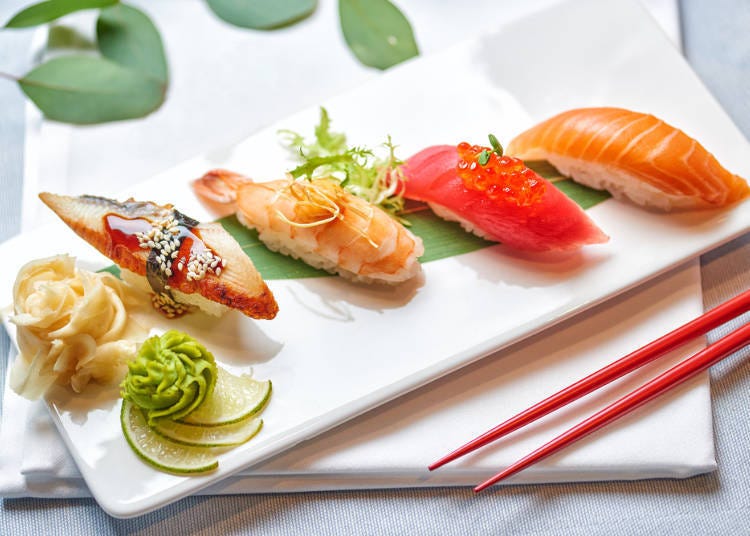 "I rarely eat sushi here, to be honest. Since I might end up paying a lot for something that I ultimately don't like, it's better to just have it when I am in Japan." That's the opinion of a Japanese woman who is living in Jakarta for three years due to her husband being transferred for work.

She has lived abroad before but still says that "The Japanese have such a delicate sense of taste, among the world's highest level." Because this is the standard for any food judgment, international sushi seems to be hard to enjoy.

The freshness of the toppings, the variations, the vinegared rice – being able to taste and feel the nuance of such ingredients is a given, but she also states that the Japanese taste can discern with what techniques skilled sushi chefs season and prepare their creations. The aesthetic of a dish also plays a big role, and she says that affordable shops often serve sushi with the thought of "if we put sashimi on top of rice, then that's sushi, right?"

However, she also sold us about sushi toppings that aren't known in Japan at all and only available abroad. Especially wasabi-flavored flying fish roe and pickled mackerel with roe seem to be very delicious.
A Renewed Realization: The Freshness of the Rice and the Toppings Decide the Taste (Eaten in Hawaii and Palau, 30s, Male)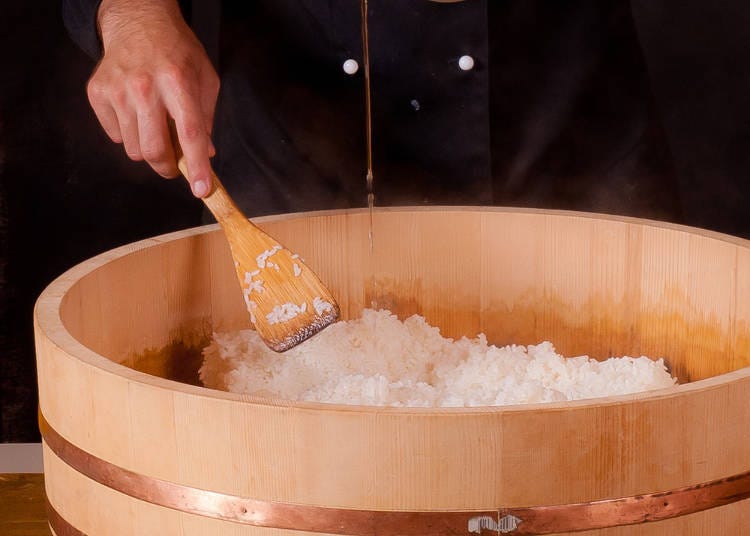 When Japanese people stay abroad for a long vacation, they ultimately end up missing Japanese food – that's what we are told by a Japanese man who works for an IT company and loves traveling to tropical islands. He tells us about his sushi experiences in Hawaii and Palau.

He says that he had the impressions that the standards for sushi are high both in Japan and abroad. However, when he went to a sushi shop in Hawaii, he noticed that the taste and texture of the rice were different from Japan.

The rice is called shari in sushi lingo and makes up more than half of a piece of nigiri sushi. It goes without saying that it is of major importance. The type of rice, the way of cooking, the way of handling are all factors that greatly influence the taste of sushi.

"Well, the warm climate might certainly have an influence," was the thought that our traveler prefaced his sushi experience with in Palau. "I felt that there were very few toppings that have a springy firmness." This is also a major factor determining the freshness of the ingredients, not to mention the taste.

While he has eaten sushi very casually before, he came to realize just how delicious sushi is with fresh rice and toppings, and a commitment to the ingredients. "By the way, there's a location of a very famous sushi shop from Umegaoka in Palau, so if you want to eat authentic sushi, go there!"
Is Colorful Popular Only Popular in Pacific Island Countries? (Eaten in Guam, 20s, Female)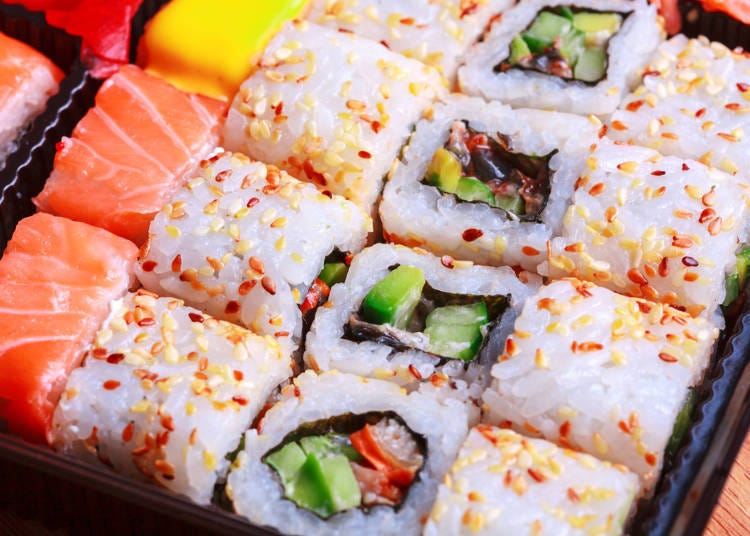 Last but not least, we hear about Guam where the sushi seems to reflect the national character on a remarkable level. The swimsuits are vibrant, the sea is of a deep color as well, and the sushi rolls served by local restaurants are just as colorful!

Certainly, looking at the photos that our last interviewee shows us, it's not an exaggeration to say that vividly orange flying fish roe was used for pretty much every sushi creation. Such rich colors are different from authentic Japanese sushi, but it's probably the international sushi style of Pacific Island countries.

While we have only looked at some examples of international sushi, it's great to see that people all around the world love this part of traditional Japanese cuisine and arrange it to their own tastes and preferences!

The flip side of that, however, is that Japanese people such as our interviewees want the world to know authentic Japanese sushi as well. The lack of such a distinction is probably one major reason why a lot of Japanese simply cannot enjoy international sushi. In that sense, it's a challenge for Japanese people to showcase authentic sushi and for the rest of the world to be curious enough to give this authentic sushi a shot!
*This information is from the time of this article's publication.
*Prices and options mentioned are subject to change.
*Unless stated otherwise, all prices include tax.