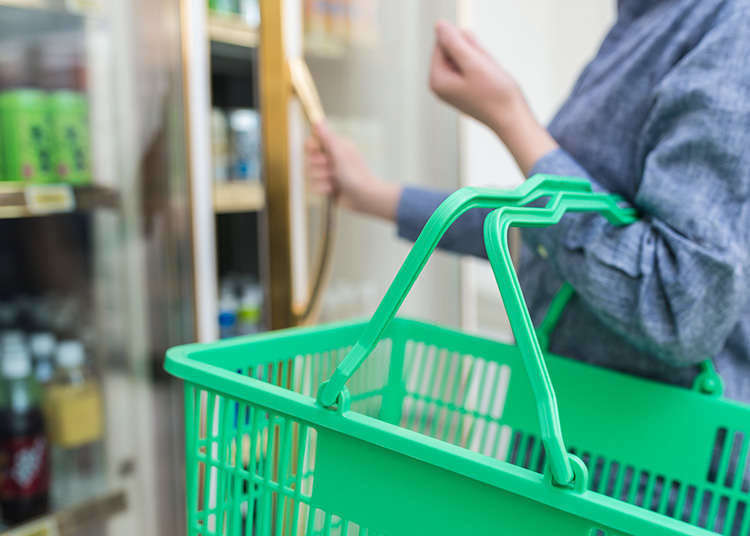 In Japan, you can't go a block without passing at least one convenience store, known in Japanese as "konbini". As of this writing, Japan has approximately 50,000 convenience stores in the nation, with 7,000 of those in Tokyo alone. Here are the most useful services offered in Japanese convenience stores!
1. Open 24/7 & Have Virtually Everything You Need!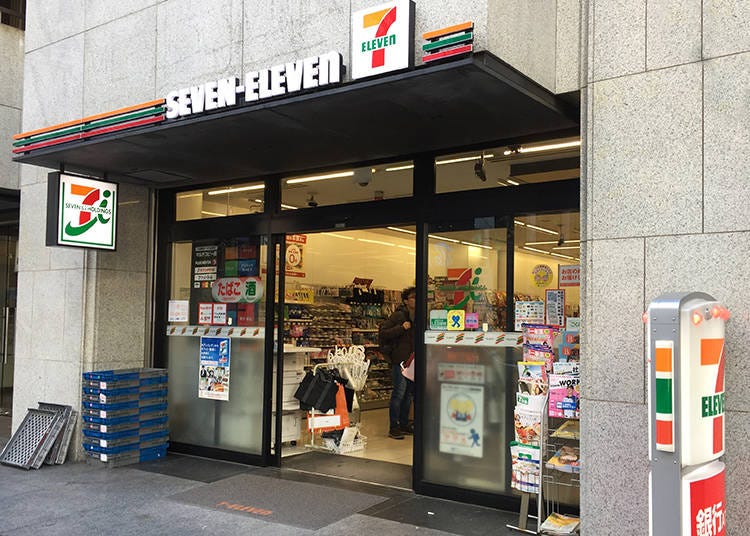 In Tokyo, almost all convenience stores operate 24 hours a day, 7 days a week. You don't even have to bother checking a map – just walk around the area a little bit and you'll stumble upon a "konbini," sooner rather than later.

Even in small stores, there's everything you need for daily life: lunch boxes, sweets, drinks but also magazines, stationery items, and cosmetics. Japanese convenience stores are excellent choices if supermarkets are closed, such as late at night or early in the morning, and you can stock up on all sorts of amenities and snacks.
2. Plenty of Variety & Well-Stocked Shelves
One of the most surprising things about Japanese convenience stores is the abundance of products. On top of the regular assortment such as rice balls, sandwiches potato chips and so on, local delicacies and items are also often found, as well as a large seasonal selection. On top of that, convenience stores' goods are beautifully sorted and arranged, making browsing a real experience.

If you want to strike a bargain, look for items that are close to their expiration date. Japan is very strict when it comes to food safety so any products that have exceeded their expiration date have to leave the shelves. That means that a lot of things about to expire the next day can be had for very little money!
3. Also Sell Seasonal & Limited-Time Offer Goods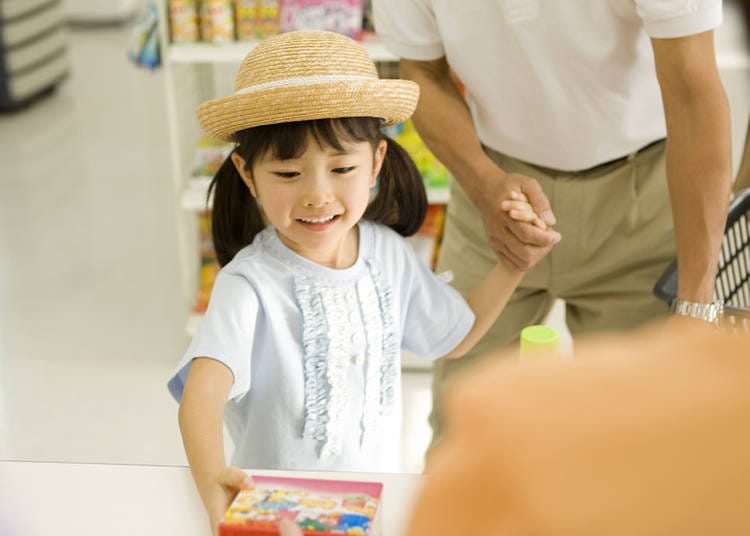 Japanese people love the seasonally limited items at convenience stores. From rice balls to sweets and drinks, every month new limited goodies appear and offer new flavor experiences. During events such as New Year's and cherry blossoms, you'll find a large selection of limited goods that evoke a proper seasonal spirit! Especially the package designs are intricate and creative.

Collaborations fall into the category of limited items as well. Lately, popular brands such as Godiva and Häagen-Dazs have launched amazing sweets creations in collaboration with Japanese convenience stores! Naturally, they're a tad more expensive than the regular selection but also offer exquisite taste! A lot of people seem to be after these items simply because of the exclusivity of convenience stores.
4. Freshly Made Coffee from 100 yen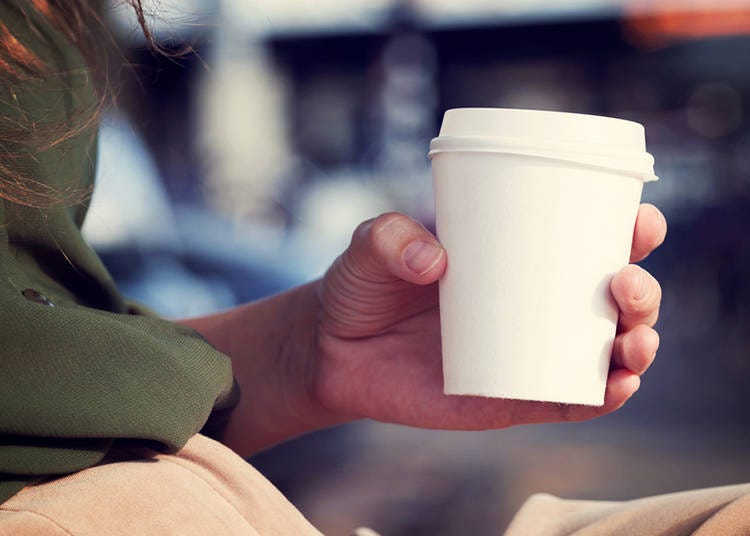 Coffee machines are right next to the cash registers as well. Convenience store coffee costs little more than 100 yen but the coffee is freshly ground and brewed from whole beans. If you want an iced coffee instead, take a cup from the store's freezer and pay for it at the register before heading to the machine. Milk and sugar can be found right next to the machines. Some convenience stores have also started to offer more complex drinks such as café latte and even fruit smoothies!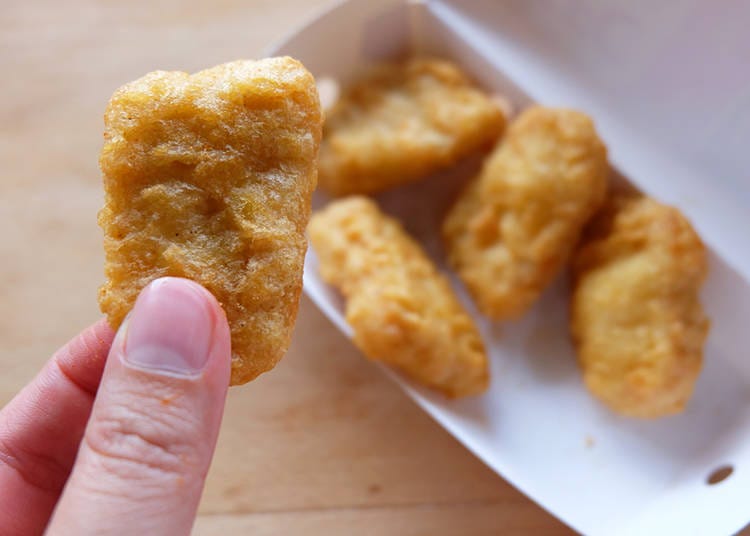 Once you approach the register, you'll notice delicious aromas wafting your way. Major convenience stores all have heaters with hot snacks such as fried chicken, croquettes, donuts, and more. They're best enjoyed immediately after buying and most of the snacks are available for about 100 yen! Especially Japanese students love them as a quick energy recharge before dinner.

While the snacks seem to be the same at every convenience store, each franchise has its own secrets regarding spices, ingredients, and flavor. Go on a konini snack hunt and find your favorites!
6. Rest and Eat in a konbini / Free Seats, Tables & Wi-Fi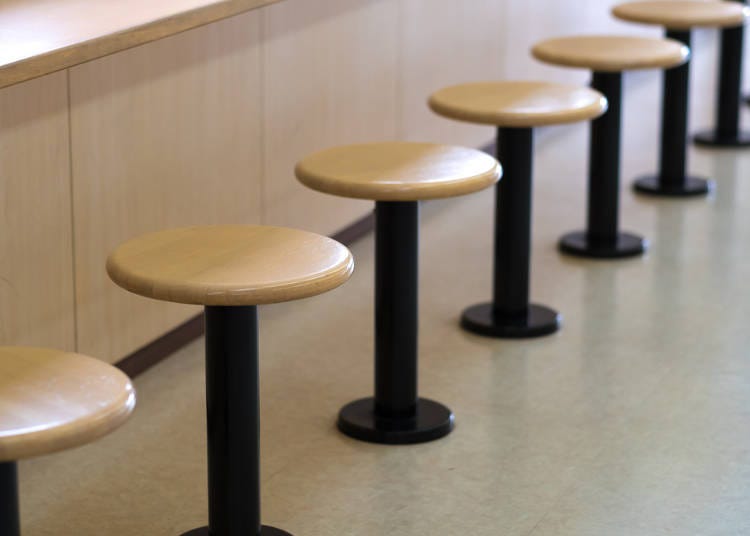 As with most convenience stores worldwide, Japan's konbini are open 24 hours a day, 7 days a week. That means if you get a late-night craving for ramen or bento you can just head over to the nearest konbini and get a hot meal for cheap! And the best part is, in some large konbinis, they even provide free seats and tables to sit while you enjoy your refreshment. Hot water kettles and microwaves are also free to use for your purchases.

Beyond the snacks and drinks, there's also free Wi-Fi, which you can connect to by pre-registering from each konbini's official website.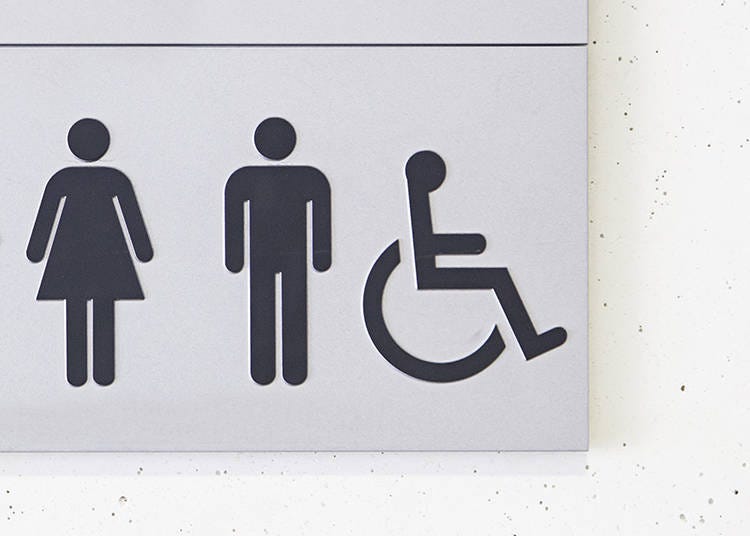 After your break, take advantage of the clean and convenient customer restrooms. You might not see a restroom right away, but almost all konbinis will have one. In fact, if you ask, staff will show the way. You will be very surprised at how clean and organized the restrooms are. And remember, they are FREE to use!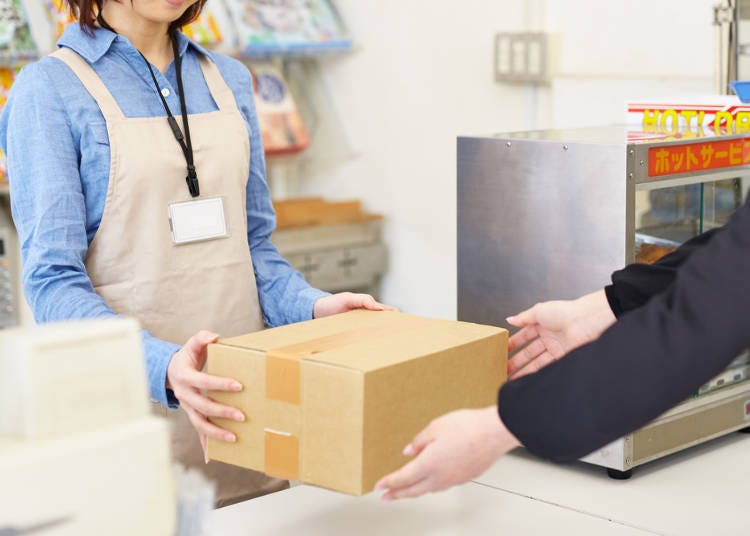 Did you get a lot of souvenirs, but don't want to carry them all home in a suitcase? If the post office is closed or just too far away, you can ship from the nearest konbini! You can ship parcels through TA-Q-BIN from places such as 7-Eleven and FamilyMart. All you have to do is ask for a shipping form, fill it out, pay the fee, and that's it!

Shipping works the other way, too. If you're staying at a hotel, hostel, or Airbnb, you may not have a shipping address for online purchases or for receiving goods purchased from a shop. But you can search for the closest konbini and have your items shipped there! The konbini will hold your package for up to 10 days. After that, it will be returned to the sender.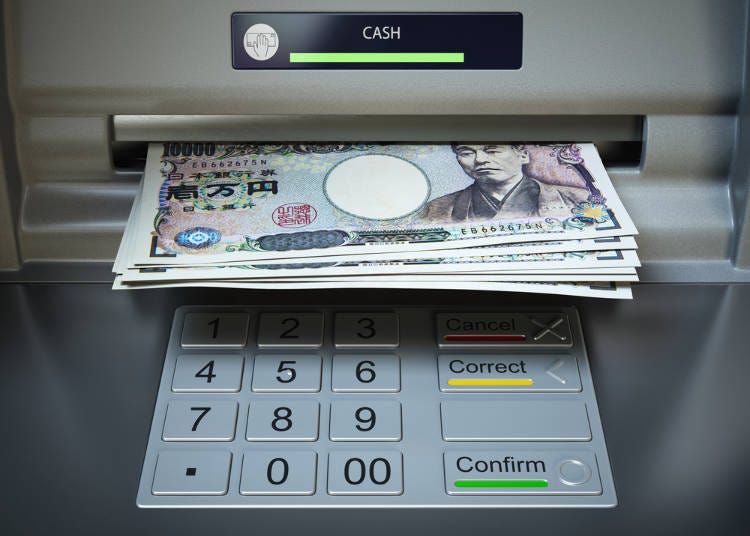 Out of cash? Seasoned Japan travelers know that many smaller establishments won't take credit cards and that most Japanese banks won't accept bank cards from overseas institutions. Fortunately, many konbini have ATMs that accept cards from overseas (check for your card's logo on the sign). Insert your card, select your language, and withdraw some cash. The overseas withdrawal fee might be expensive (around 300 yen and your bank will likely have their own charge), but it's better than being stuck without cash.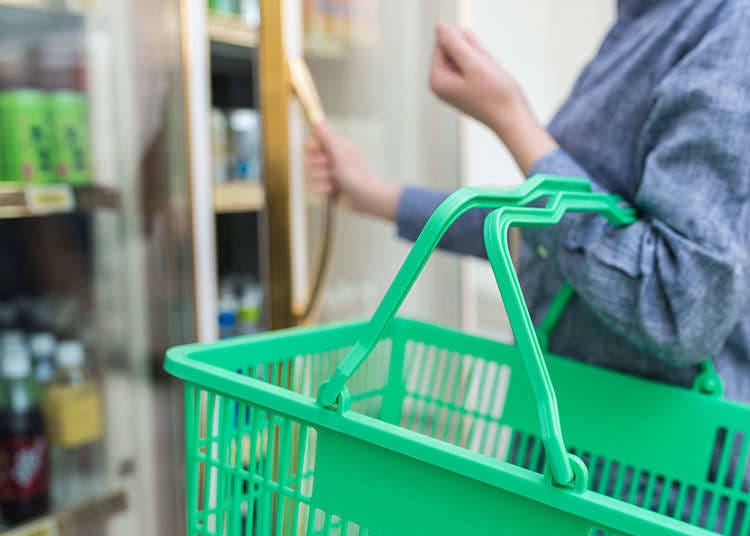 Some konbini offer a duty-free service. These stores are marked with a duty-free sign at the entrance. To avoid paying the 8% tax rate in Japan, you'll need to show a foreign passport with an arrival date to Japan stamped within the past six months, as well as spend over a certain amount (most commonly ¥5,000). This is useful if you plan on buying a lot of things at once (like snacks and small souvenirs for people back home!).
You can buy tickets for theme parks, concerts, museums, and many other attractions at conbini kiosks. These machines are usually located near the ATM and have an "English" setting. If you don't already know what you are looking for, you can scroll through the menus to find what you are interested in. After you select the ticket you want, the kiosk will print out a receipt. Take it to the cashier and pay for it and you'll get your tickets!
Convenience Stores on Every Corner
Konbinis are continuously running special offers, so you're sure to find something new and unusual when you stop by. From promotions for Hollywood blockbusters to exclusive goods for Japan-based idol groups, konbinis always seem to have something new to offer. Each konbini has their own specialties, so come by and see them for yourself!
*This information is from the time of this article's publication.
*Prices and options mentioned are subject to change.
*Unless stated otherwise, all prices include tax.