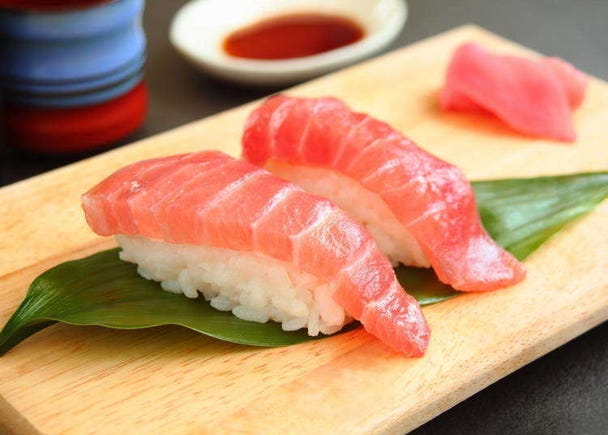 When asked, "What comes to mind when you think of Japanese food?", there are likely many who would answer, "Sushi!" However, the kinds of toppings available in Japan can be a bit different than what's available elsewhere, which can come as a bit of a shock to foreign visitors.

To find out what people really liked and weren't too fond of, we surveyed 17 expats living in Japan!
And the most popular was...!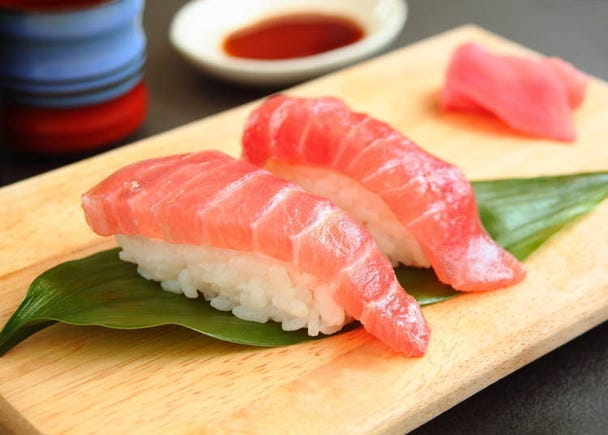 "Tuna" was mentioned the greatest number of times by foreigners as one of their favorites. This ingredient is truly what comes to mind when Japanese sushi is mentioned. Various comments were gathered.

"Tuna has such a strange texture but it's delicious! I like avocados, so I love avocado tuna rolls wrapped in seaweed!" (20s/female/USA)

"It's delicious because the texture is like meat." (20s/male/France)

"Tuna's the first thing I think of when sushi is mentioned. I like medium-fatty tuna the most. I finish off with one fatty otoro tuna! In other countries, there seem to be many people who are used to eating salmon, but salmon isn't what I think of when sushi is mentioned." (30s/male/Korea)

"I like the flavor. Fatty tuna is number one!" (30s/male/France)

It's surprising that they find it delicious because of its meat-like texture! There was also a response from a man who was quite an expert. When looking at the results, it seems to be preferred by young people.
So what ranks close to "tuna" in popularity?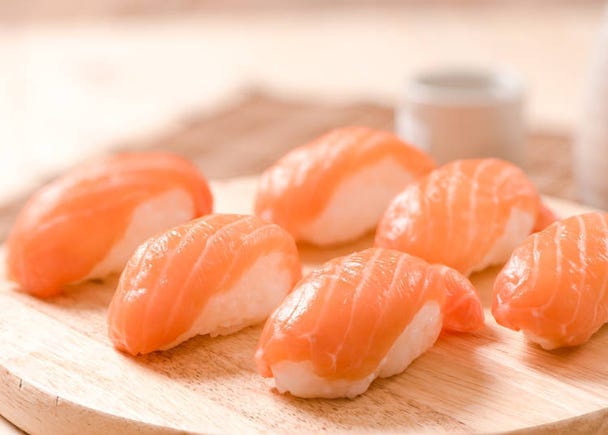 "Salmon" was mentioned as a favorite just as much as tuna, which is the most popular ingredient. An ingredient often seen at conveyor belt sushi restaurants in Japan, this ingredient is also well-liked by foreigners.

"They also had it in American sushi restaurants, so I'm very familiar with it. I eat it often at Japanese conveyor belt sushi restaurants as well." (20s/female/USA)

"I like that it doesn't have a fishy odor, so it's really easy to eat. The fatty parts are delicious!" (20s/male/China)

"I love salmon! I always order it!" (20s/female/Korea)

By the way, we also received comments such as the following about circumstances overseas regarding fish and sushi.

"Family restaurants offer quite a number of side dishes with salmon. In Korea, they can be found in the salad corner like a buffet. You could say that it's more mainstream that tuna" (30s/male/Korea)

"When sushi is mentioned, there are probably many Americans who would think of something like California rolls with salmon in them" (20s/female/USA)

It is likely that there are many people who order it at Japanese sushi restaurants precisely because they can often be seen in their homelands as well.
And the most disliked ingredient? Over half of respondents said, "I can't eat this!"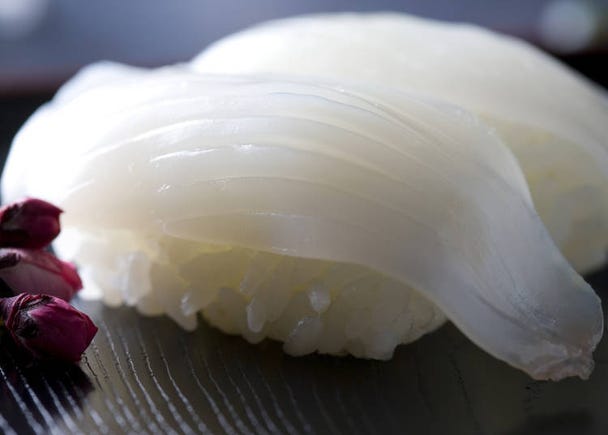 Next, we will introduce types of sushi which didn't quite suit expats' tastes. People from various countries said that an unexpected ingredient makes them say, "Sorry, I just can't eat it!"

"Squid. I don't like it raw, but I like it when it's grilled." (20s/female/USA)

"I don't like it because it's hard and tough to chew." (20s/female/Australia)

"I hate how slimy squid is. I don't like the smell too. It looks scary as well." (20s/male/France)

"I eat grilled squid, but I don't eat squid sushi. Because it's flavorless. I don't eat it raw." (20s/male/China)

Eating freshly prepared squid while it is still moving is also apparently "unthinkable" from the expat perspective. However, there should be flavor... It's also surprising how people don't mind eating and even like it when it's grilled.
Raw ingredients people are unfamiliar with are a no-go too!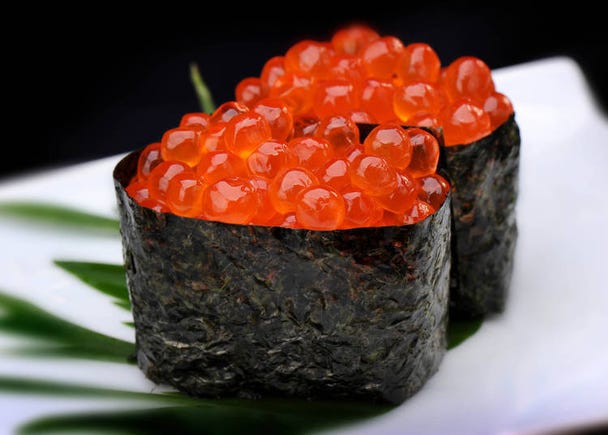 Other than squid, there were also some responses that said they dislike raw foods in general. Some also refuse to eat them just "because they're raw."

"Salted salmon roe is raw eggs, so I just can't eat it! I don't like how it looks as well." (20s/female/USA)

"Raw shrimp has a strong odor, so I don't find myself wanting to eat it." (20s/male/France)

"We don't have a custom of eating food raw, so I'm not used to eating salted salmon roe. Soused mackerel is also pretty much raw, so it's difficult to get used to. I don't find myself wanting to eat shrimp or crab either." (20s/male/Korea)

We saw many responses that they usually do not eat sushi as in other countries. This seems to have its origin around having a different food culture: outside Japan, people often don't have the same exposure to raw foods when they are young, so their preferences tend not to change with age. As a result, raw fish might not be their cup of tea.
How unexpected! Toppings you would think many people dislike actually have a great number of fans
From here on, we will feature the opinions of the minority! We found it surprising that there were people who answered that they like sushi ingredients that one would think many people dislike.

"I like sea urchin [uni] the most! I think it's really delicious." (20s/male/China)

"In my country, it seems like few people eat eel, but I love both eel and conger eel!" (20s/female/USA)

"I like the rich flavors, so I can't resist the rich flavors of conger eel and sea urchin!" (20s/female/Australia)

Do they like the typically Japanese sweet soy sauce? In particular, many women said that they like eel and conger eel. There were also some who said that they disliked sea urchin in the past, but once they tried fresh uni, they were shocked, wondering, "What was it that I've been eating until now?" and came to like it.
Culture shock!? Profound anecdotes related to sushi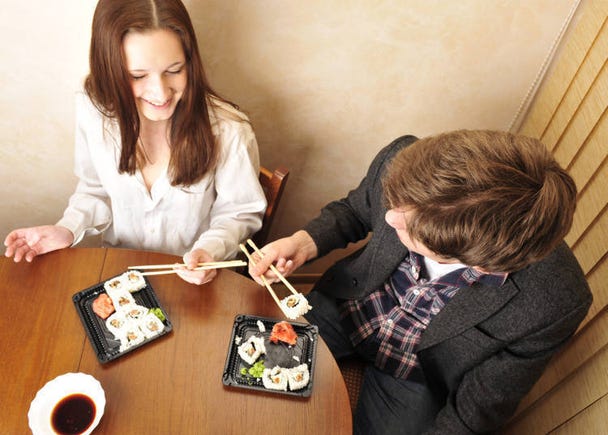 Lastly, we have an extra section about those who told us anecdotes related to sushi even though we had asked them about sushi ingredients.

"I wanted to order salmon, but there were too many types, like 'raw salmon', 'seared salmon' and 'fatty salmon', that I had no idea which to order so that I would be served the 'salmon' that I had in mind." (20s/female/Canada)

"When I went to a sushi restaurant with my boyfriend, there was something called 'crab miso.' I like crab and I like miso too, so I thought it was crab + miso and when I ordered it, it was grotesque crab innards! My boyfriend ate it in a way that made it look delicious. I couldn't believe it!" (20s/female/USA)

"One day, my mother bought a large quantity of shrimp by the box and she made sure to serve it as the main dish for dinner every day while changing the flavoring. After one month of eating it continuously, I came to dislike it and I no longer want to eat it. But I actually do like shrimp tempura sushi rolls that have seaweed rolled around them and are cut into two." (30s/male/Korea)

What's more, a person who has been living in Japan for a long time let a "certain dissatisfaction" that constantly weighs on him explode.

"I really don't understand why people say tuna is delicious! It can't compare to salmon at all! I don't want to eat tuna at all, yet...My Japanese friends! Please don't recommend it to me! ...Wow, I feel so much better. It's something I can't usually say. Thanks!" (20s/male/China)

Some people also responded that they disliked sushi when living in their homeland but came to like it after coming to Japan. Various anecdotes were shared in this sushi survey. That might just serve as proof of how much attention Japanese sushi is drawing around the world!? We hope that many more people will come to like Japanese sushi in the future!
*This information is from the time of this article's publication.
*Prices and options mentioned are subject to change.
*Unless stated otherwise, all prices include tax.